10 Best and Worst NFL Players When It Comes to Money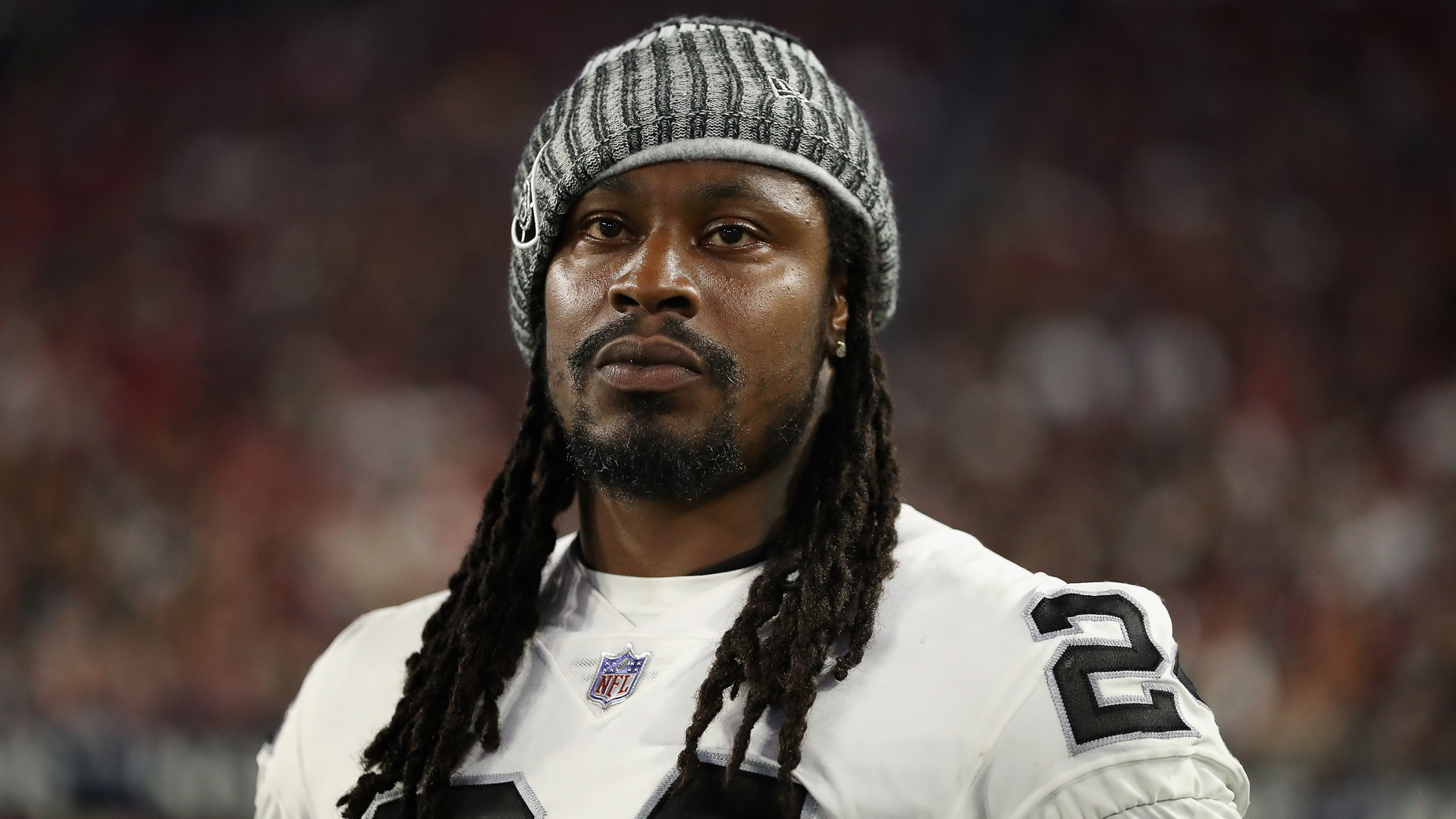 Christian Petersen / Getty Images
The top paid NFL players earn more in a few years than most Americans do in a lifetime. According to the Wall Street Journal, however, at least 15 percent of them wind up declaring bankruptcy within 12 years of retirement. Broke NFL players are so common, in fact, that the sports media is filled with tales of reckless investments, lavish purchases, outrageous partying and other high-priced lifestyle choices gone bad.
Whether they're sprinting down the field or speeding along the highway in expensive sports cars, NFL stars have a reputation for living life in the financial fast lane. However, plenty of athletic superstars actually live quite small. Here are some famous footballers who save their pennies, shun material excess and plan for the future.
Meet the NFL stars who set good financial examples — and those athletes who spend their fortunes too freely.
Thearon W. Henderson / Getty Images
1. Marshawn Lynch
Oakland Raiders running back Marshawn Lynch is one of the NFL's greatest talents — and he has the money to prove it. Not only is Lynch locked into a two-year, $9 million contract, but he also rakes in about $5 million in endorsements off the field as a pitchman for the likes of Pepsi, Skittles, Progressive, Nike, Activision and Microsoft. Further, his Beast Mode clothing line has made more than $2 million in sales.
But that doesn't mean he splurges — at least not by the standards of the NFL.
According to Business Insider, which reported on a radio interview involving the NFL Network's Ian Rapoport, Lynch has tucked away every dollar of his on-field salary since he was drafted in 2007. That's just shy of $50 million in the bank — not counting his current contract.
"Marshawn Lynch has a lot of money," Rapoport said. "He hasn't spent a dime of his actual playing money… ever."
Cream of the Crop: 12 of the Richest Athletes of All Time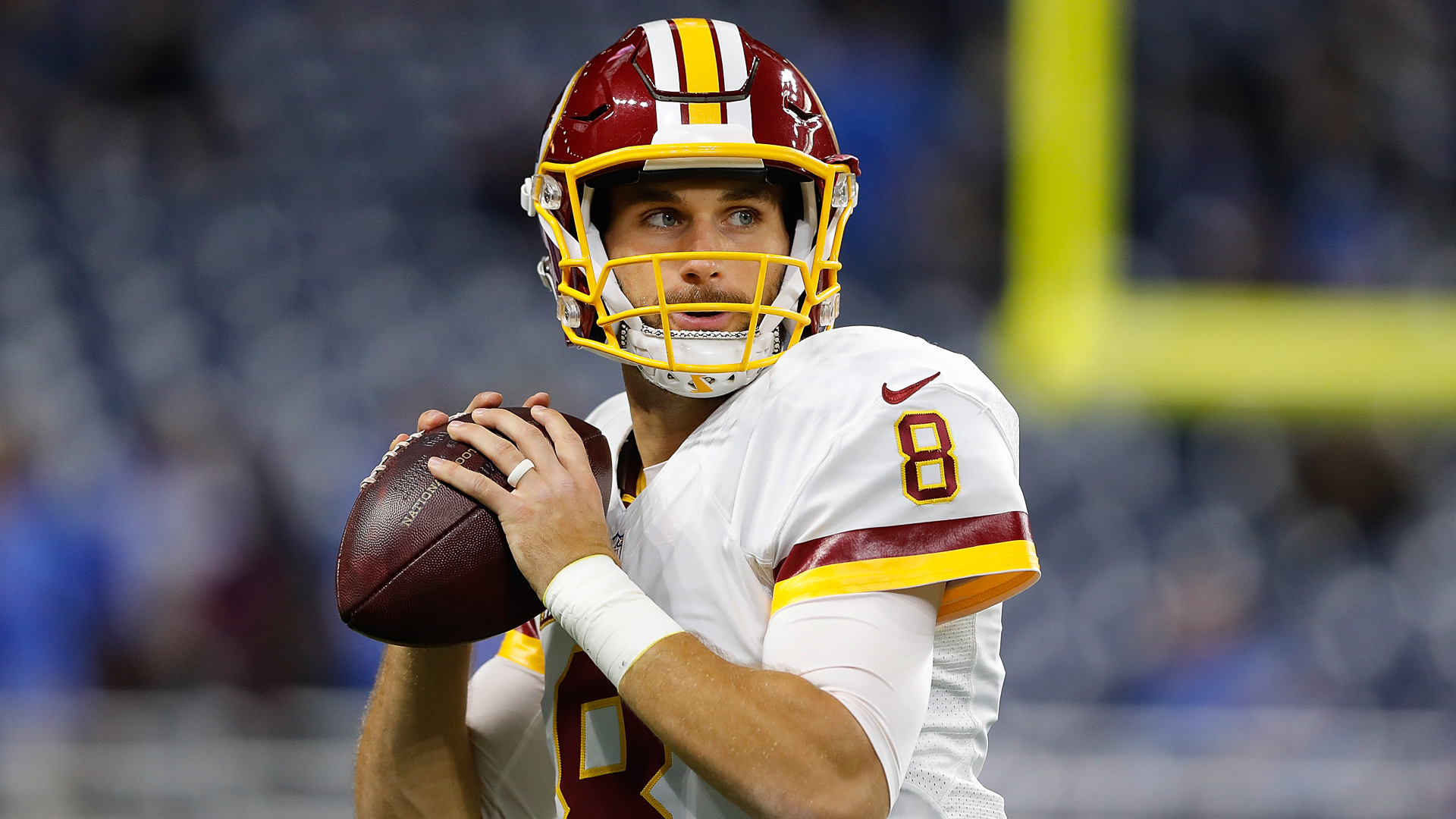 Leon Halip / Getty Images
2. Kirk Cousins
Washington Redskins quarterback Kirk Cousins has some good advice for his colleagues in the NFL. "You don't know how long you're going to play," Cousins said in a 2016 interview with the Wall Street Journal. "You've got to save every dollar even though you are making a good salary."
At the time of the interview, Cousins drove a 16-year-old GMC Savana van that used to belong to his grandparents.
"It's better to buy appreciating assets than depreciating," he told the Wall Street Journal. "No yachts, no sports cars."
Not only did he opt against a typical NFL super car, but he also steered clear of the classic celebrity mansion, choosing to live in an apartment with a roommate who happened to be an NFL lineman.
The duo apparently furnished the place with hand-me-down furniture and miscellaneous repurposed items they were given by teammates, including a bunch of fake trees.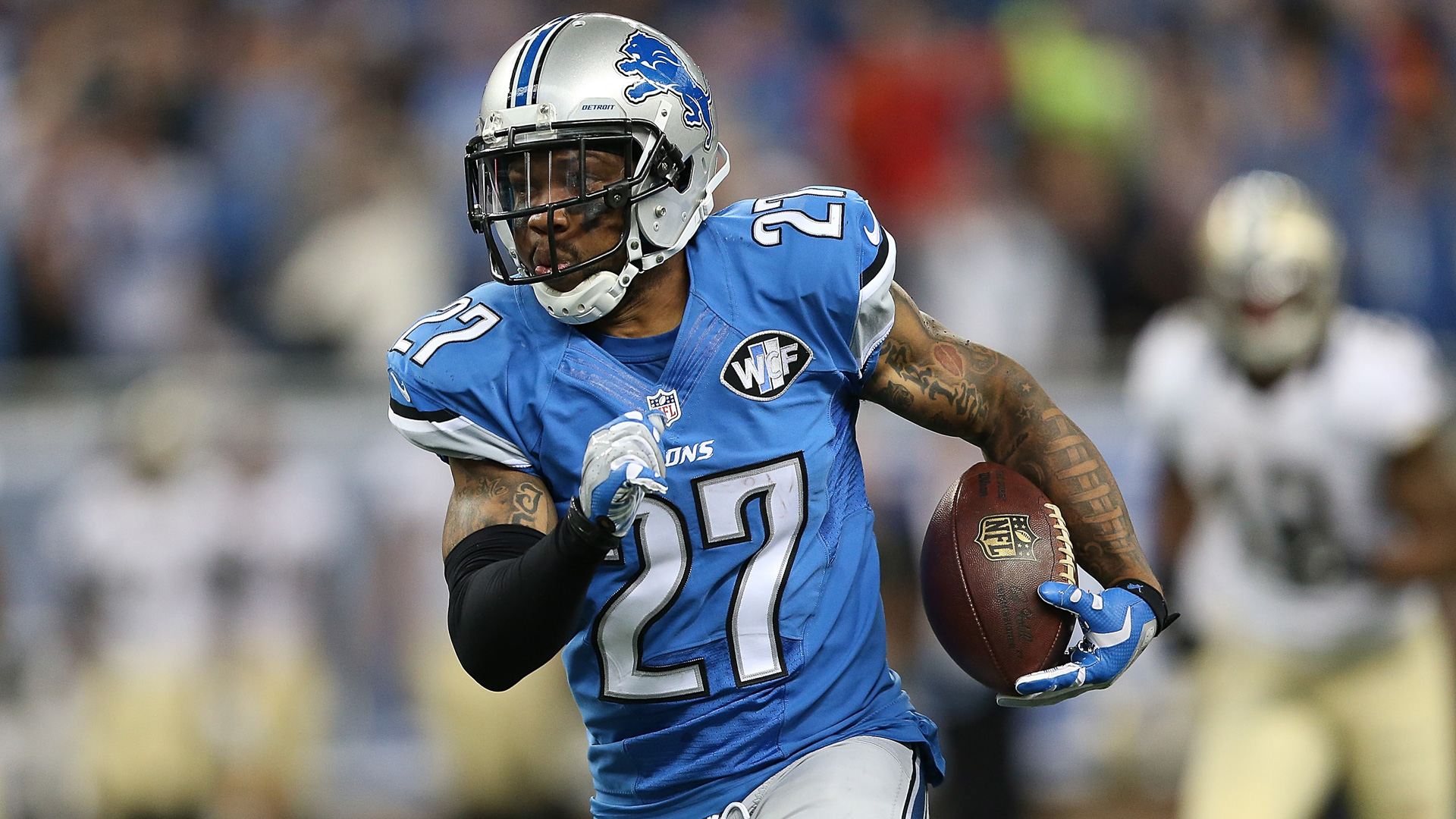 Leon Halip / Getty Images
3. Glover Quin
Detroit Lions safety Glover Quin gets plenty of teasing about his "cheap" habits from his teammates, according to ESPN. But for Quin, cheap equals smart.
For years Quin still drove the same Yukon Denali he owned when he was drafted in 2009. It's all part of his 30/70 plan. Quin and his family live off just 30 percent of his salary. For his first three years in the league, that was $6,000 a month. The rest he invests in stable, publicly traded blue chip stocks. Quin told ESPN that after five years of this strategy, he has saved as much as his combined eight years of NFL pay.
The trick is discipline and refusal to deviate.
"I like to call it tunnel vision," Quin told ESPN. "It's not good to have tunnel vision on the field, because you need to know what's going on around you, but when you're in life, especially in this field, you need to have tunnel vision, because you see so many guys around you buying cars, buying jewelry, doing this, spending money, talking about the money that they spend."
Quin just signed a two-year contract extension with the Lions worth $13 million. There's no doubt Quin will be saving most of that money for the future.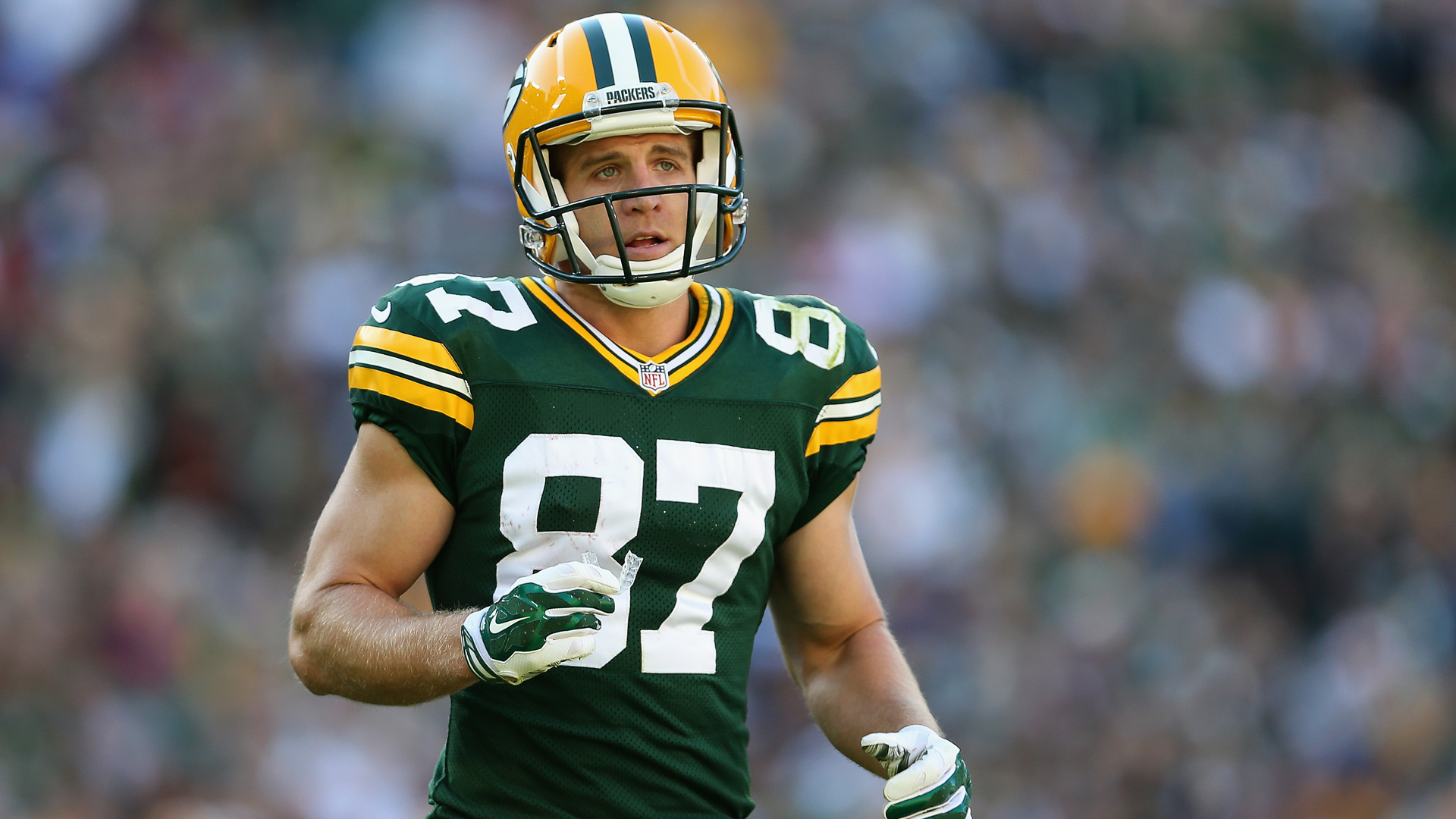 Christian Petersen / Getty Images
4. Jordy Nelson
While calling into the Dan Le Batard radio show, Green Bay Packers wide receiver Jordy Nelson recounted his childhood growing up on a farm in Kansas. Raised to perform difficult and tedious agricultural labor for his family, Nelson credited his upbringing for his NFL work ethic. He also admitted to a history of frugality.
"I am extremely cheap," he told the hosts when they asked about his reputation as a penny pincher.
Nelson told the hosts about a habit he has of staying in his hotel room and eating NFL-provided snacks, so he can keep the per diem money he and his teammates receive to dine on the road.
The flabbergasted host said, "Wait a minute, Nelson, you've got a $39 million contract that came with, like, a $12 million bonus. You're hoarding the per diem so that you can just have the team snack?"
"Yeah," the famously frugal celebrity responded.
Andy Lyons / Getty Images
5. Andrew Luck
Andrew Luck is the highest-paid player in the NFL. In 2016, he landed a $123 million contract extension that came with a $32 million signing bonus. Relationships with Nike, TD Ameritrade, DirecTV, BodyArmor and Panini earn him millions more in endorsement deals.
Despite his riches, Luck has opted to continue using his flip phone rather than shell out a few hundred bucks for a smartphone. However, he says the decision is less about the money and more about lifestyle and peace of mind.
"It's a comfort thing," he told USA Today in a 2016 interview. "I don't think I want to be connected 24/7, and this phone is maybe sort of a reminder that you don't have to be connected. And it's nice to get away. It's nice to turn your phone off."
Although keeping the comically outdated phone isn't necessarily about being frugal, Luck isn't throwing around his money.
When asked what he planned to do with his newly acquired mountain of cash, Luck said, "No big purchases. I don't think I'll change my spending habits at all."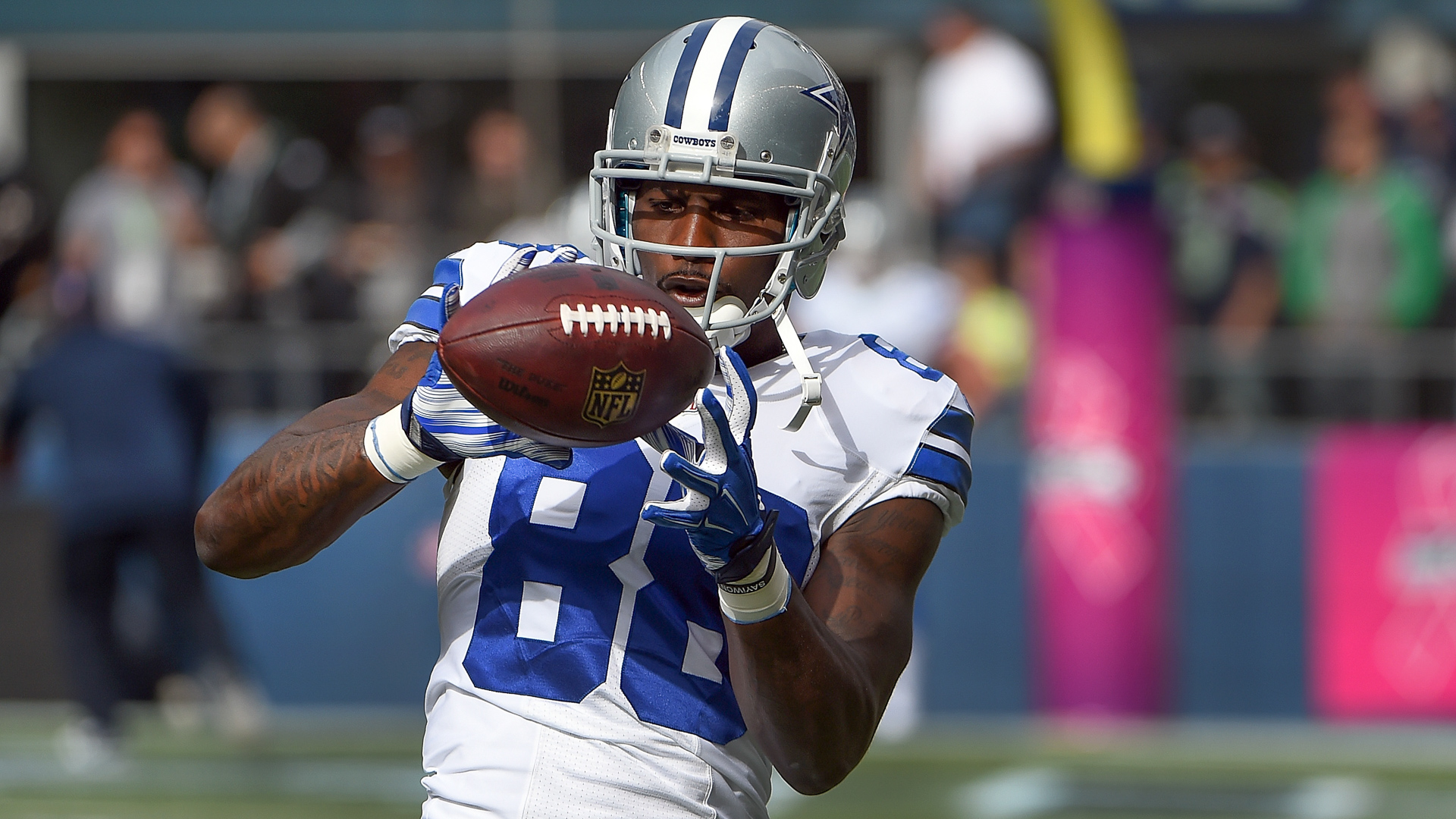 Steve Dykes / Getty Images
1. Dez Bryant
While there are plenty of shining examples of athletes who play it smart, there are also cases of excess, extravagance and poor judgment. Some NFL players will throw away more money than most of us will ever earn.
According to The Guardian, no other asset depreciates more dramatically and more rapidly than jewelry. That, however, is apparently news to Dallas Cowboys wide receiver Dez Bryant, who in 2016 dropped $200,000 on a necklace and matching bracelet. The handmade, Cuban link chain collection featured 215 carats of diamonds.
Bryant has a long history of lawsuits and debt. Additionally, he has dealt with excessive spending since joining the league.
During his rookie year, Bryant spent $55,000 on a restaurant bill when he took his fellow players out to dinner as part of a traditional team-building ceremony.
"It's like trying to fit in," Bryant said to SportsDay in an interview. "I felt like it's one of the things you have to do to be a part of the team."
Easy Come, Easy Go: Dumbest Ways Floyd Mayweather and Other Athletes Have Wasted Millions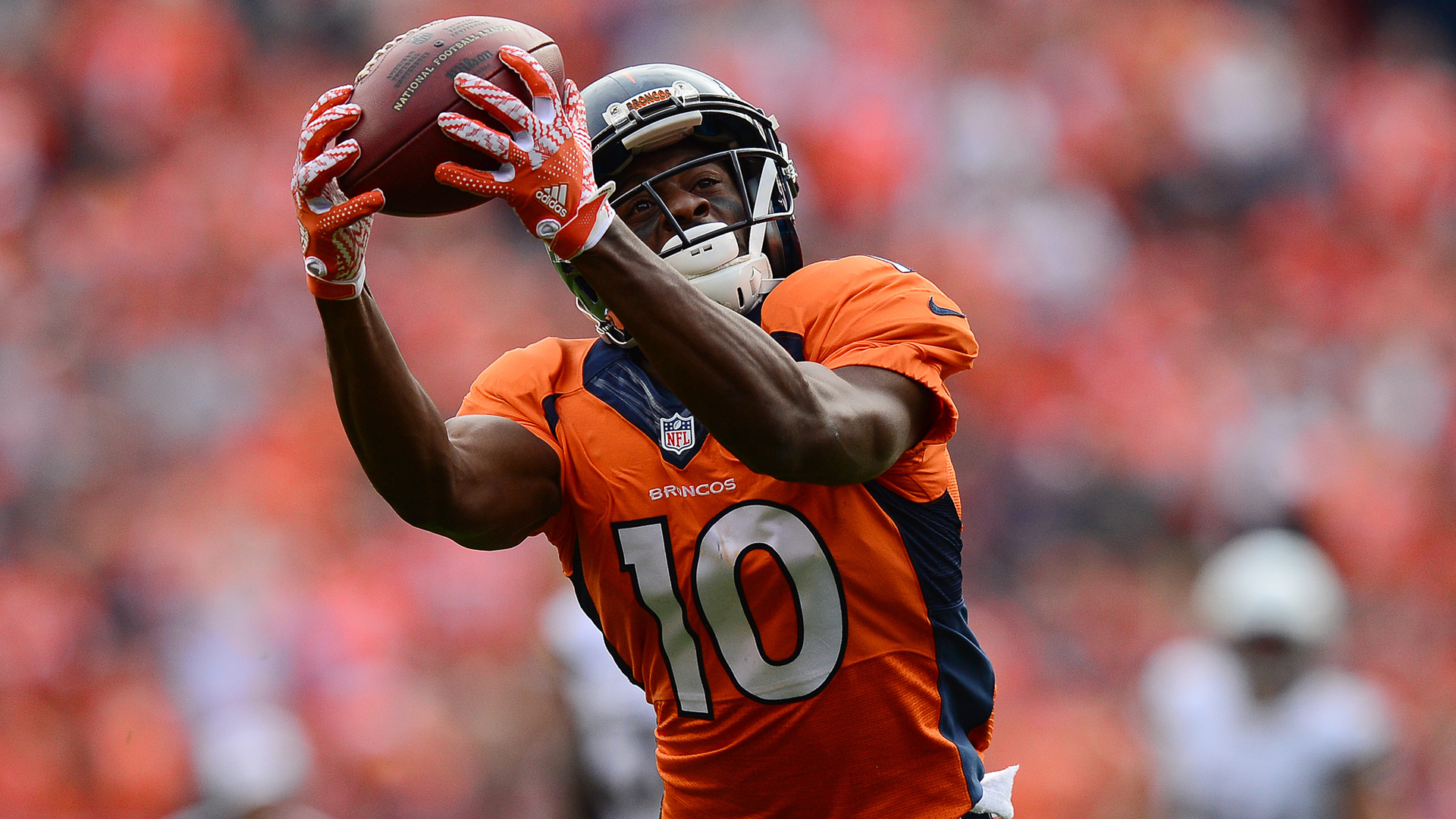 Dustin Bradford / Getty Images
2. Emmanuel Sanders
Extramarital affairs don't just affect family stability — they also have a negative impact on finances. Just ask Denver Broncos star Emmanuel Sanders.
According to TMZ, Sanders' wife filed court papers during divorce proceedings claiming that the athlete spent "thousands upon thousands of dollars on girlfriends and wasting the community estate, even purchasing a vehicle for one of his illicit affairs."
Alex Rodriguez, Hulk Hogan, Shaquille O'Neal, Michael Strahan, Michael Jordan and Tiger Woods are just a few examples of star athletes who lost a fortune in divorces where infidelity was alleged, and Sanders could be heading down that same path. His wife reportedly stated that "when he's not playing football on the field, he 'plays the field' with numerous women [with] whom he has committed adultery."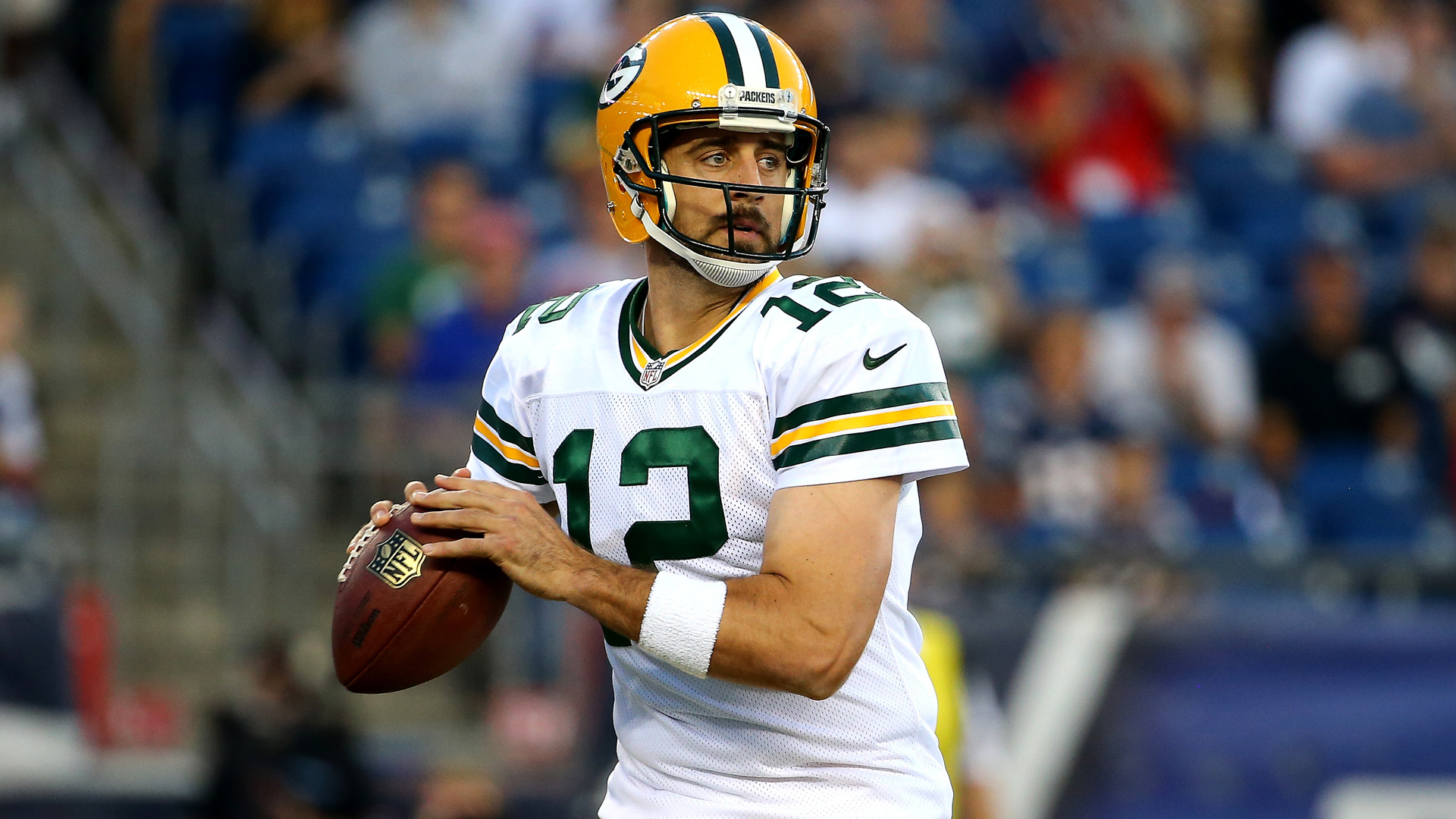 Maddie Meyer / Getty Images
3. Aaron Rodgers
Generosity is a good thing — unless it's to a fault.
It's customary for quarterbacks to give the offensive linemen a token of appreciation for putting their bodies on the line to protect the quarterback all year, but when is enough enough?
Green Back Packers star quarterback Aaron Rodgers set the bar incredibly high last Christmas when he bought his entire O-line ATVs — but not just any ATVs. Rodgers gifted his line with high-end Polaris vehicles that cost $20,000 each.
This looks like a one-time splurge for Rogers, who is notoriously careful and frugal when it comes to money.
If everyone else Rodgers has ever had a beer with is waiting for a handout, however, they might be waiting a long time. During a celebrity golf tournament interview, Rodgers showed he does have a handle on mixing friendships and finances.
"Money does some interesting things to people in your life," Rodgers told American Century Investments, "Especially when you go from not much to boom! You've got a signing bonus and you're able to buy some different things and you're in a different tax bracket than most people your age. It's about being smart about those relationships, and it's tough sometimes to mix business with friendships and family. I've always found it better to let the experts do it right and keep those friendships without that extra stressor of money involved."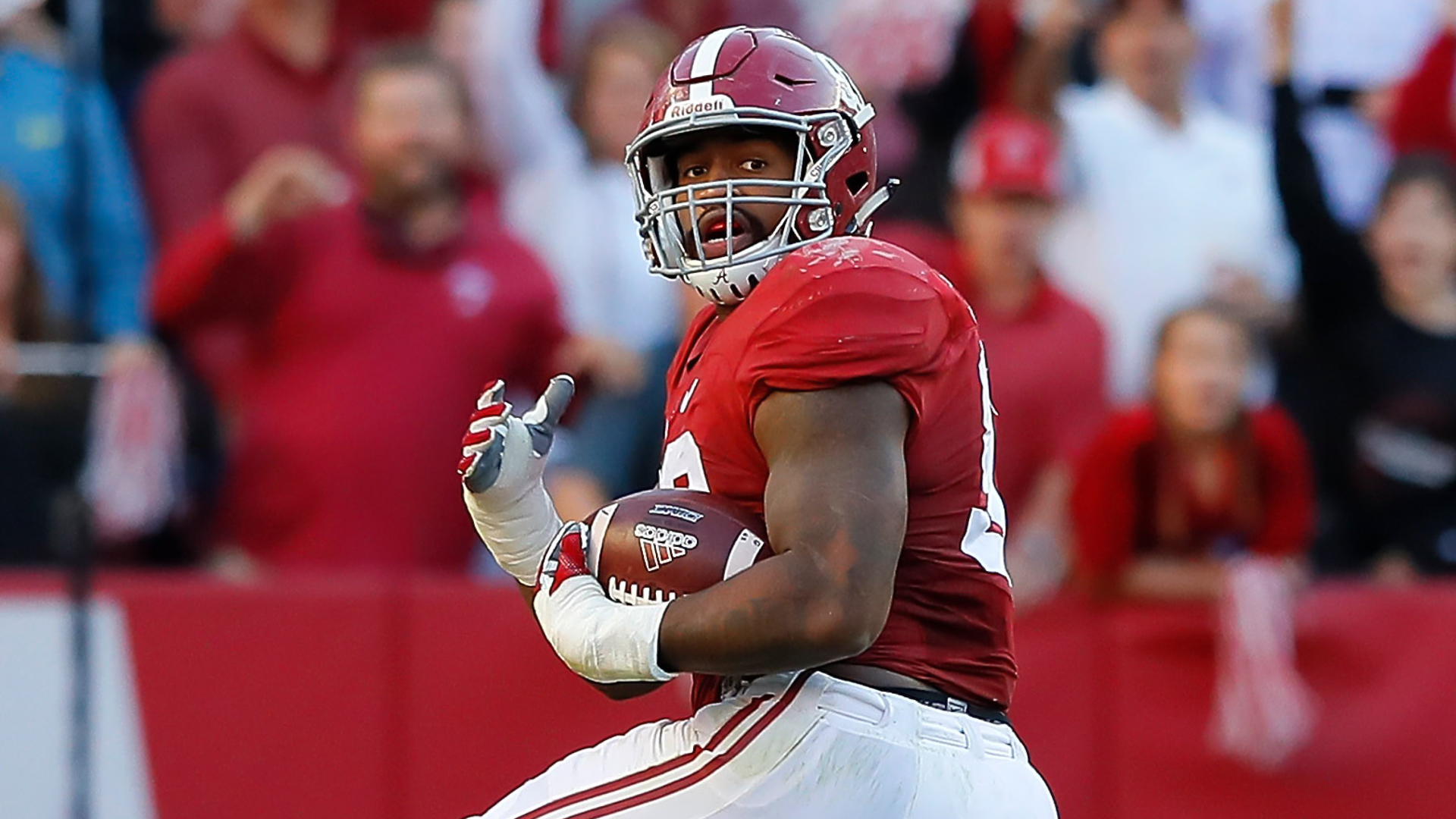 Kevin C. Cox / Getty Images
4. Jonathan Allen
One of the NFL's newest arrivals is Jonathan Allen, a defensive lineman from the University of Alabama who was the 17th selection in the 2017 draft and the Redskins' No. 1 pick. His contract is worth about $18 million, including signing bonuses.
When Fox Sports asked how he intended to spend the money, Allen said, "My supercomputer. I've already got it picked out. It's a really high-end gaming computer that allows you to play games that are crazy frame rate per second." Allen is particularly fond of games that employ virtual reality.
While a video game system might not be that large a purchase, Allen was spending money in his mind before playing a single down of professional football. One of the most common reasons athletes go broke is they spend too much money early in their careers — and little purchases tend to lead to bigger ones.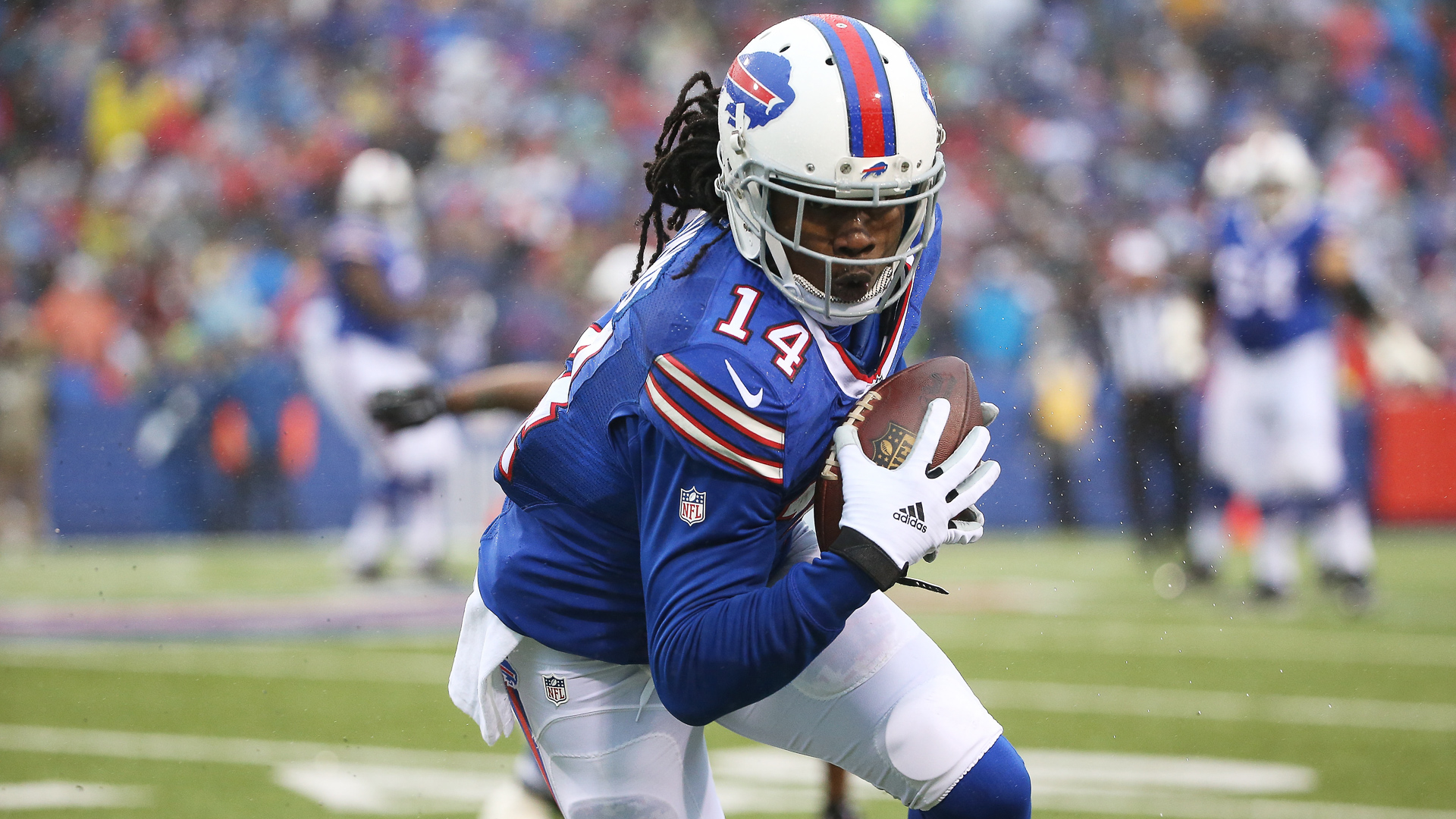 Tom Szczerbowski / Getty Images
5. Sammy Watkins
Some NFL stars squander their salaries on luxuries. Others use their fortunes to bail family members out of sticky financial jams. Los Angeles Rams wide receiver Sammy Watkins, who was just traded from the Buffalo Bills, is using his money to literally bail out a sibling. His brother was arrested and charged with racketeering and conspiracy as an alleged associate of a street gang in Florida.
Watkins, who is locked into a contract that will pay him just shy of $20 million, including signing bonuses, agreed to pay his brother's $1 million bond.
While it might seem natural to come to a loved one's aid, countless athletes squandered their fortunes supporting an ever-growing list of friends and family members. NBA star and riches-to-rags cautionary tale Antoine Walker, for example, was supporting 70 people at the height of his spending.
More Cautionary Tales: The Slippery Slope That Let These Celebrities From Riches to Rags