3 Great Places to Visit If You're Outdoorsy (and on a Budget)
Imagine sailing in a West Coast marina, hiking a pine-studded mountain or biking a historic trail with fabulous waterfront views. One of the fantastic benefits of being an outdoor lover is the wide range of activities that you can enjoy — even when you're on a budget.
In a recent study, GOBankingRates identified the 30 most affordable places to live for outdoors lovers. Unsurprisingly, many of the best places to live are also great travel destinations. Check out these three amazing destinations that feature a plethora of outdoor activities for the cost-conscious. Once you find out what you're missing, you'll be packing your bags in no time.
Click to See: 30 Most Affordable Places to Live if You Love the Outdoors 
1. Corpus Christi, Texas
Estimated cost for accommodations: $62 per night and up
Weather
On average in Corpus Christi, August is the warmest month, and January has the coolest temperatures. In May, you can expect a high average temperature of 87 degrees Fahrenheit with a low of 70 degrees. In June, the high average temperature reaches 91 degrees with a low of 74. Although it can become muggy in Corpus Christi, you can also expect winds from nine to 12 miles per hour, depending on the season.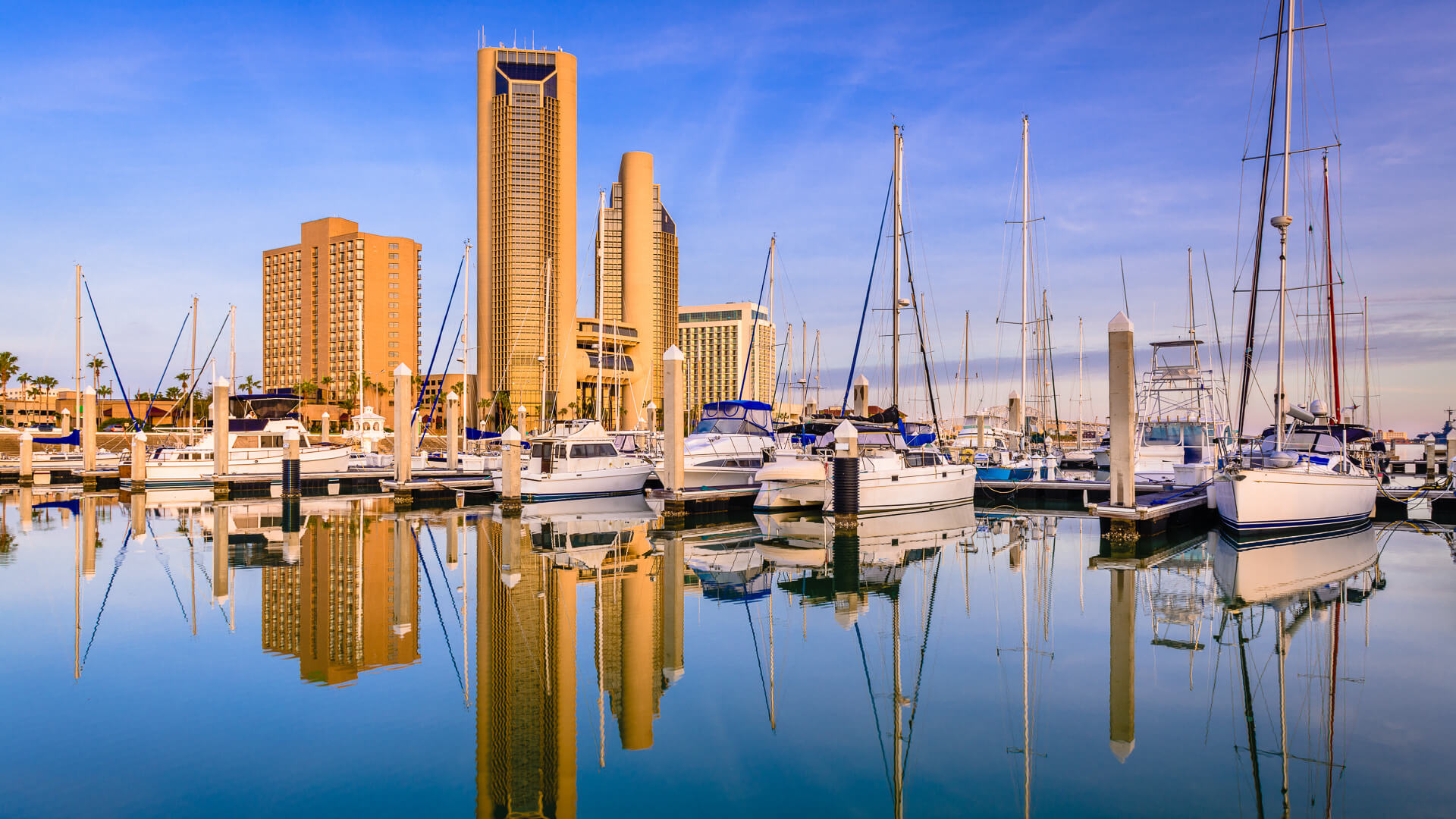 Don't Miss: 10 Stunning Places to Go 'Glamping' Around the World for $75 or Less
Outdoor Activities
This coastal community offers visitors a wide range of outdoor activities, including beachcombing, waterfront strolling and taking in an outdoor concert or movie. Here are some suggestions of what to do if you find yourself in Corpus Christi:
Corpus Christi Municipal Marina
Located in the heart of the city, the marina is the only major downtown marina you'll find on the Texas coast. Take a stroll along the waterfront to witness the shrimp boats coming in or admire the profiles of the various yachts docked in the marina. You'll also find plenty of waterfront dining and shopping options here.
Cole Park
Visit this public park for a wide range of outdoor amenities, including trails and picnic areas. The park contains a playground as well as the 10,000-square-foot Corpus Christi Skatepark. And if you happen to visit during June through August, head to the park's amphitheater for free concerts every Thursday and free movies every Friday.
North Padre Island National Seashore
At North Padre Island National Seashore, you can enjoy fishing, swimming or beachcombing along the 60 miles of natural beachfront — 5 miles of which you can safely drive in a two-wheel vehicle. Entry fees are $10 per vehicle for a one-day pass and $20 per vehicle for a seven-day pass.
2. Mesa, Arizona
Estimated cost for accommodations: $54 per night and up
Weather
On average, July is the warmest month in this desert city, whereas December has the coolest temperatures. In June, average temperatures include a high of 104 degrees Fahrenheit and a low of 70. In July and August, high temperatures continue, but there's also more of a chance of muggy weather due to increased levels of humidity in the air.
Learn: How to Save on Your Next Trip With One Simple Move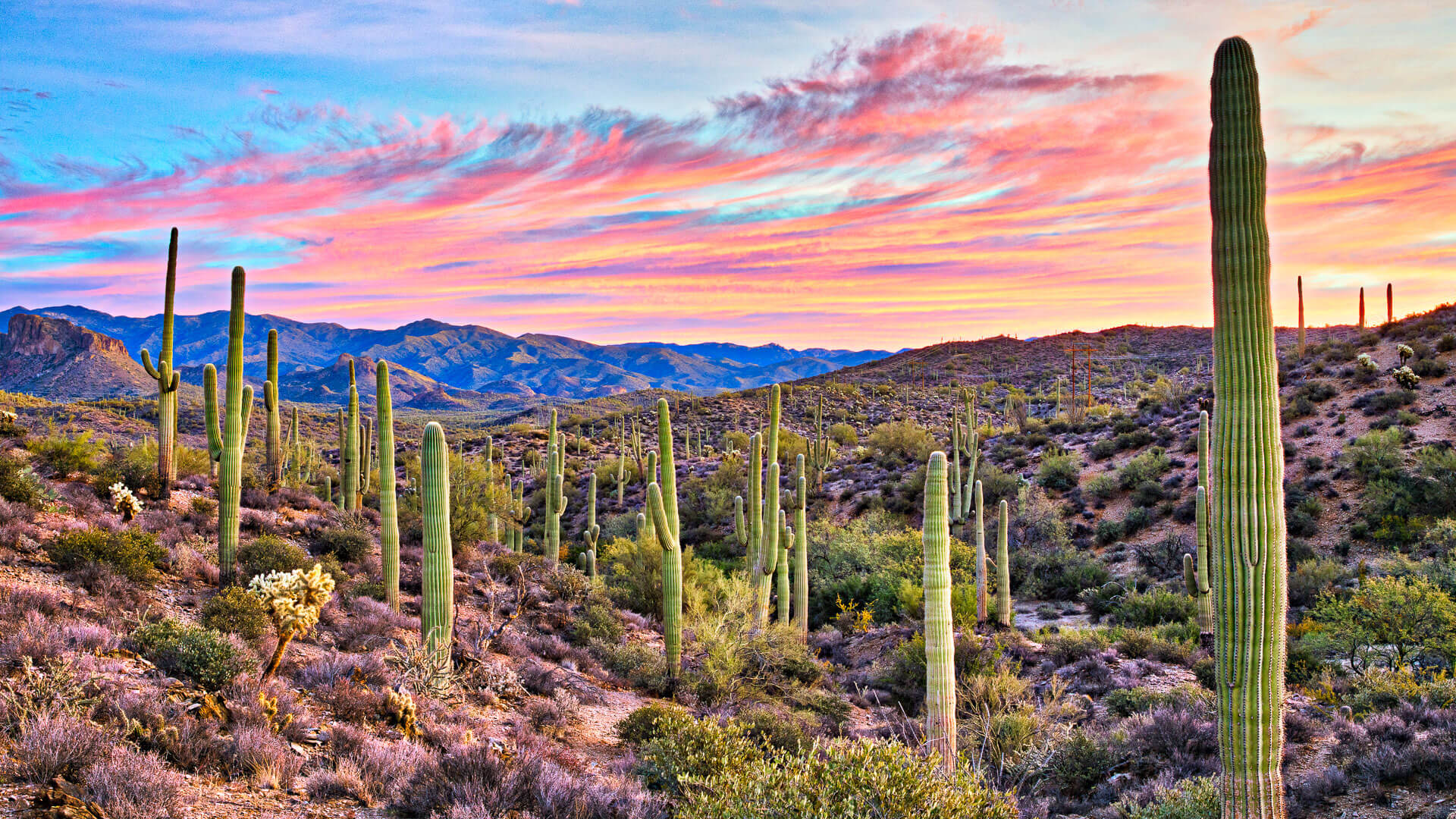 Outdoor Activities
Mesa is a paradise for outdoor enthusiasts. Here a few suggestions for outdoor activities that are easy on the budget:
Tonto National Forest
Enjoy the rugged landscape of this nearly 3-million acre national forest, which includes deserts and pine-covered mountains. You'll also find lakeside beaches and opportunities to spot native wildlife. Daily passes will cost you $8.
Wind Cave Trail at Usery Mountain Regional Park
Featuring a 3-mile round-trip trail, with a change in elevation of 800 feet, hikers will be able to enjoy spectacular and expansive views of the surrounding valley. Entry fees to the park are $7 per vehicle.
Discover: The Best Hidden Gem Destinations in Every State
Mesa Grande Cultural Park
Here, you can tour the Mesa Grande ruins, which was once part of an ancient Hohokam community thought to number close to 2,000 people. The ruins include a 27-foot-tall temple mound. Entry fees to the park are $5 for adults and $2 for children ages three to 12.
3. Alexandria, Virginia
Estimated cost for accommodations: $78 and up per night
Weather
On average, July is the warmest month in Alexandria, whereas January usually has the coolest temperatures. In May, you can expect highs of 75 degrees Fahrenheit and lows of 56. In June, temperatures are a bit warmer with highs of 84 and lows of 66. Muggy weather typically occurs during the summer, particularly in July.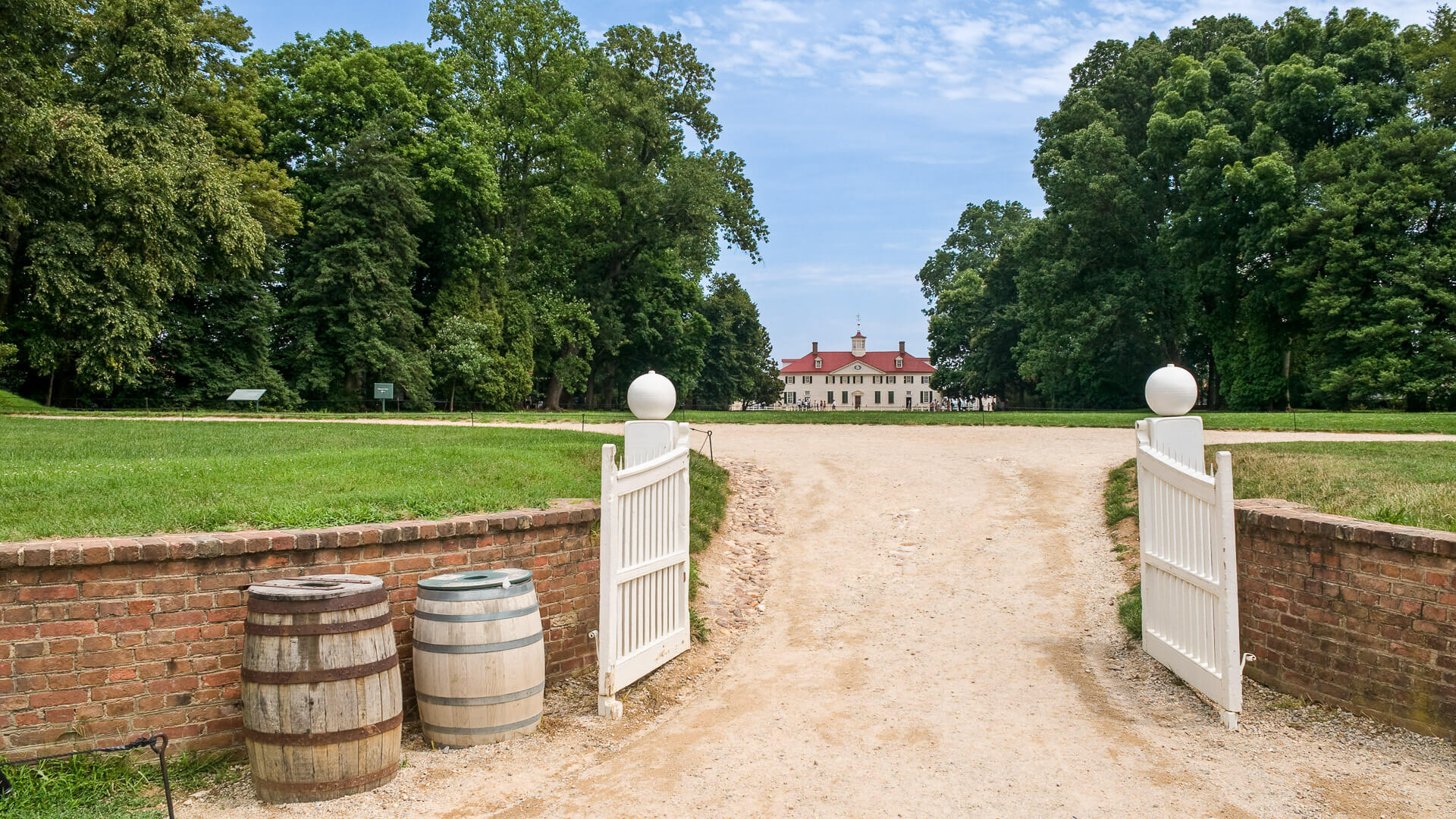 Outdoor Activities
Alexandria boasts tons of outdoor activities, from biking to sailing. Here are some budget-friendly things to do if you visit:
Mount Vernon Trail
Alexandria is the halfway point on the 18-mile Mount Vernon Trail that extends between Washington, D.C., and George Washington's famous estate. You can choose to bike this waterfront route by renting a bike from Capital Bikeshare. A 24-hour pass will cost you $8.
Cameron Run Regional Park
This urban park features a variety of activities that could occupy a family for at least a couple of days, including a 2-acre lake perfect for fishing, several picnic areas and a playground. Miniature golf and batting cages are also available.
One of the main attractions of this park is the Great Waves Water Park, which features water slides, splash pads, wading pools and a 17,500-square-foot wave pool for the whole family. Tickets cost $14.75 to $16.50 for individuals 48 inches taller and above and $11.75 to $13.25 for individuals less than 48 inches tall. Children 2 years old and younger are admitted for free.
Washington Sailing Marina
Kayak or paddleboard in the Washington Sailing Marina. Single kayaks rent for $16 per hour, and double kayaks rent for $22 per hour, which can accommodate two adults and a small child. Paddleboard rentals are available for $22 per hour.
And, if you're feeling adventurous and have the qualifications, you can rent a sailboat. Sunfish Aquafins are available to rent for $17 per hour. Flying Scots are also available for $25 per hour, requiring a two-hour minimum.
Click through to see the best and worst U.S. vacation cities for your wallet.
More on Travel
Estimated accommodation costs are for a single adult from June 7, 2019 to June 8, 2019, and were sourced from Booking.com. Prices are subject to change.