15 Alternatives to These Pricey Exotic Hot Spots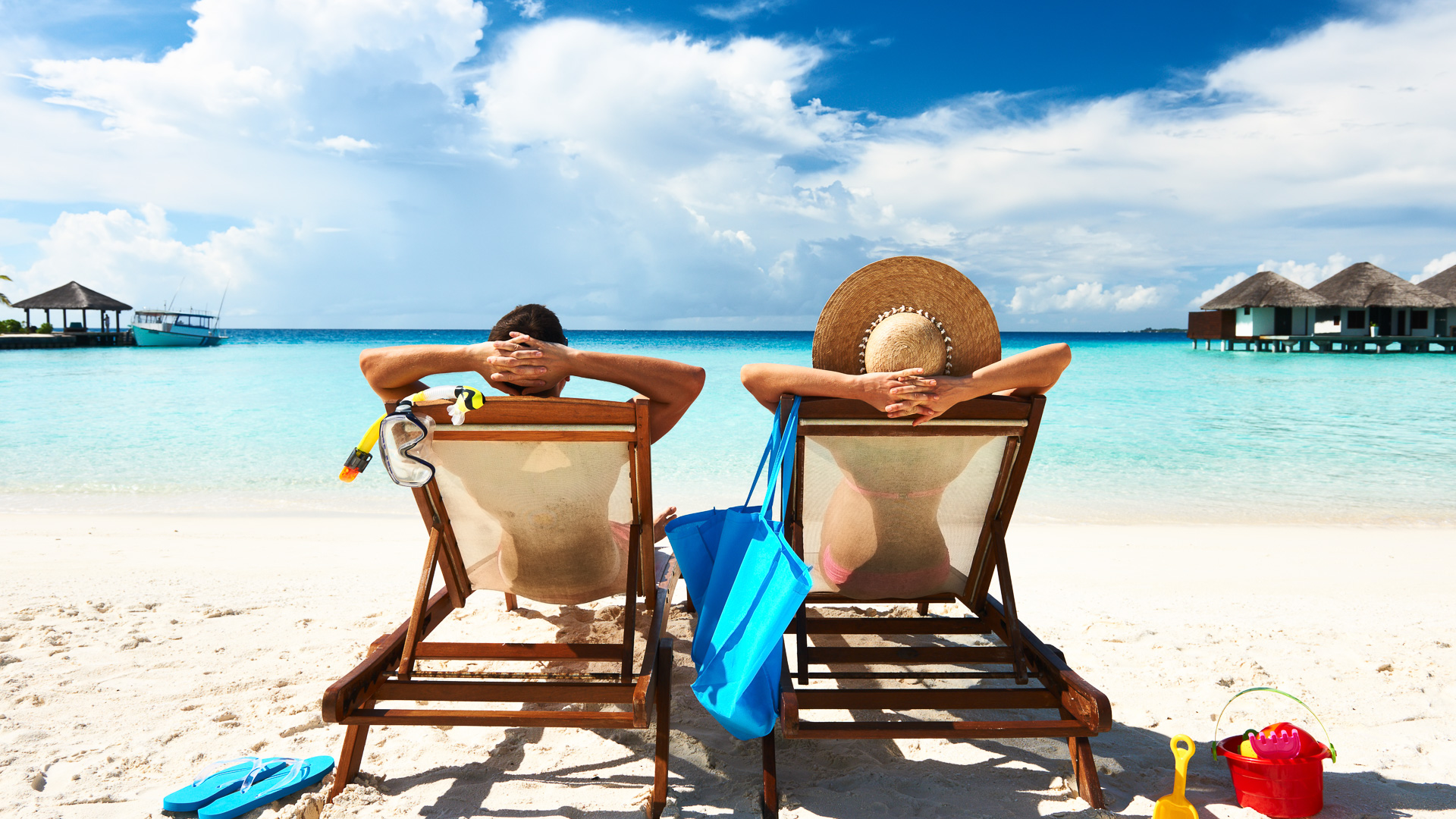 haveseen / Getty Images
0-Main-haveseen-GettyImages-167167350
Paris. Rome. Cancun. Cities like these have more than a few things in common. For one, they show up on just about every bucket list for exotic vacations. But more than that, they're not cheap. And with Americans spending more money when they travel — a trend pointed out by the Allianz Vacation Confidence Index in 2016, which found that the average summer vacation in 2017 will cost $1,798 — saving money on travel is increasingly important.
When you're on vacation, money left in your pocket is more than just currency — it could be the ticket to a once-in-a-lifetime experience. So instead of spending more at the pricier hot spots, visit one of these affordable destinations.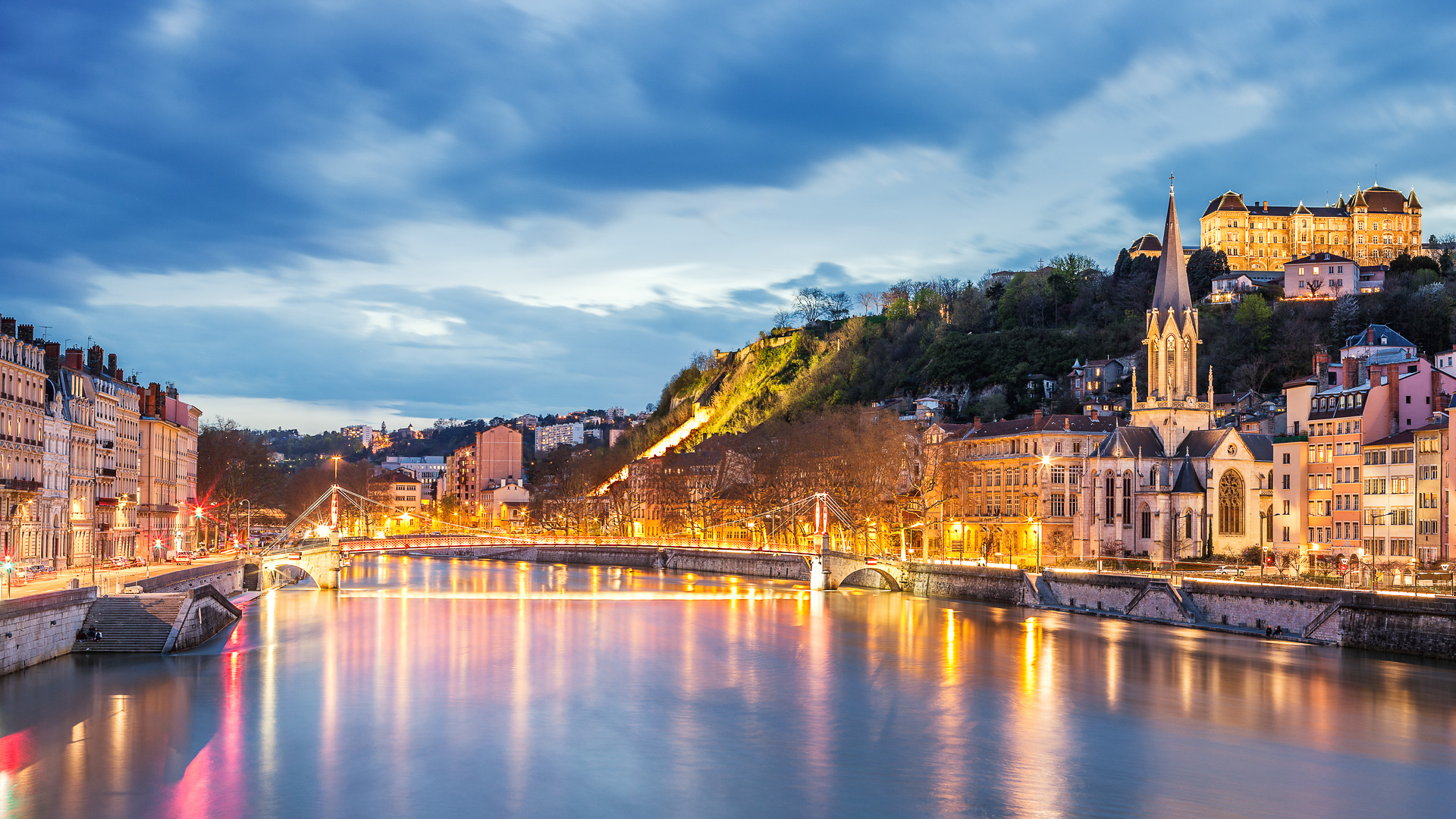 vwalakte / Getty Images
Visit Lyon Instead of Paris
Daily Costs*: About $79 less per person, per day
The third-largest city in France, Lyon offers a combination of urban culture and famous French romanticism that easily rivals Paris. Rather than the Louvre, take in the Musée des Beaux-Arts de Lyon for about half the price. And it won't cost you anything to check out incredible cathedrals like the Basilique de Notre-Dame de Fourvière and the Basilique de Saint-Martin d'Ainay.
Lyon's smaller airport variety makes it more expensive to get to than Paris, but you'll more than make up the difference and then some with just two days' worth of savings on lodging and expenses. Just remember that when you're visiting Europe, watch out for these costly mistakes.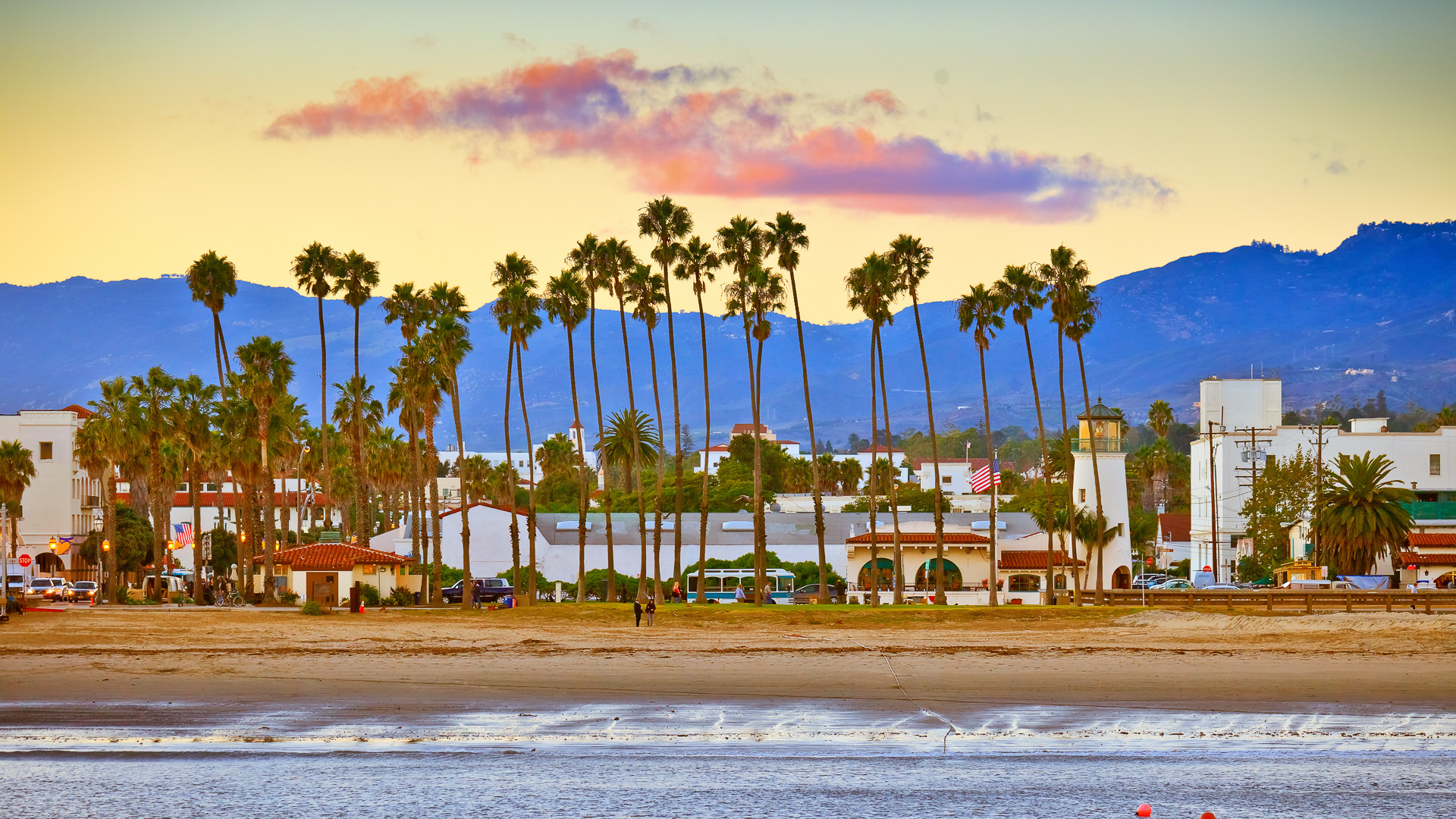 S.Borisov / Shutterstock.com
Visit Santa Barbara Instead of Napa Valley
Daily Costs: About $100 less per person, per day
Airfare: About $50 more
Napa Valley's reputation as the original American Wine Country attracts over 3 million tourists a year. But you'll save a lot of money if you're not one of them.
Instead of Northern California, head south to Santa Barbara, Calif., which offers a climate that's just as perfect. You'll almost always find yourself a hop, skip and jump from the beach, and the Mission-style architecture gives Santa Barbara a local flavor that's not quite present in Napa. But let's talk wine: Santa Barbara County grows 50 different varieties of grapes and is home to well over 100 wineries. So, you can save money without cutting corners on the vino.
Or Just Stay In: Pop Open These Best Wines for Under $20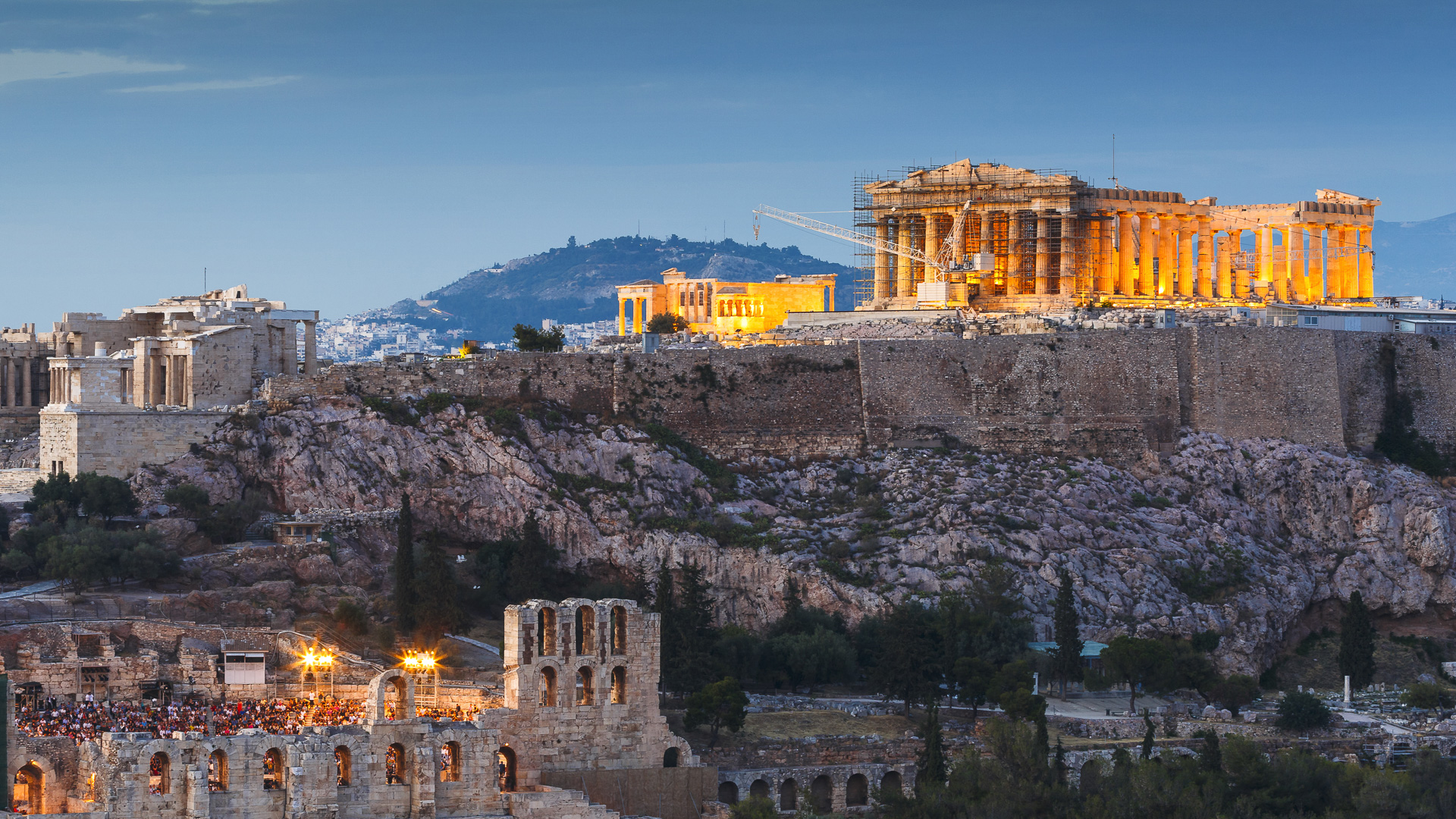 Milan Gonda / Shutterstock.com
Visit Athens Instead of Rome
Daily Costs: About $56 less per person, per day
Airfare: About $70 more
Spend roughly $70 more on a ticket to Athens, Greece, and you'll put that money and more back in your pocket within two days, thanks to more affordable lodging and activities. Rather than Rome's fancier dining options, you'll be eating mostly alfresco at charming cafes.
What you won't be skimping on, though, is your intake of cultural artifacts. Though Rome has the bigger rep, Athens doesn't skimp on the goods, with no- to low-cost attractions like the Acropolis, the Parthenon, Kerameikos, Erechtheion, the Temple of Poseidon and the Theatre of Dionysus. Take that, Colosseum.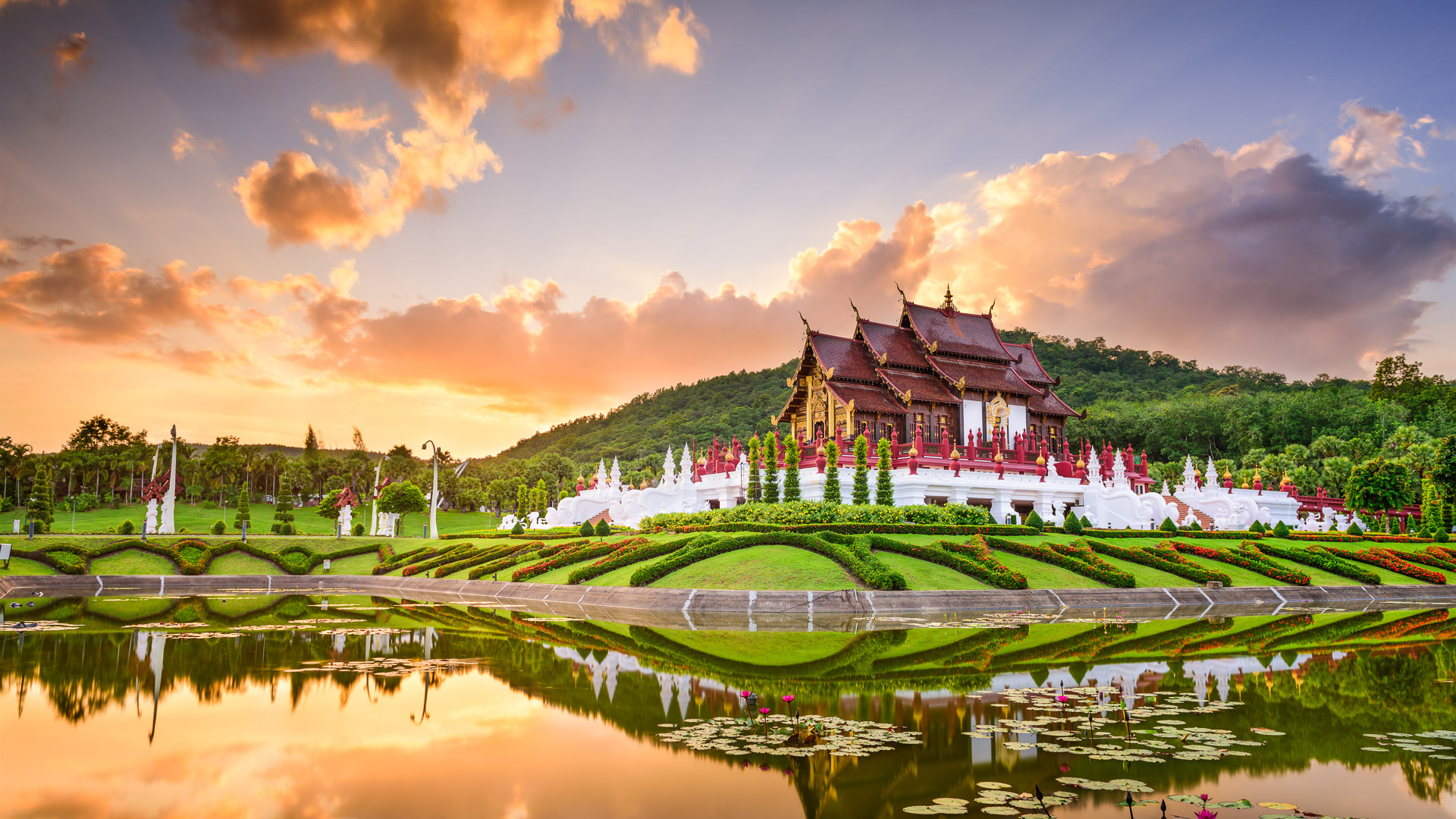 Sean Pavone / Shutterstock.com
Visit Chiang Mai Instead of Bangkok
Daily Costs: About $28 less per person, per day
Airfare: About $250 more, so you'll only save on longer stays
Think of Chiang Mai, Thailand, as the more chiller northern cousin of Bangkok. Though neither are cheap in terms of airfare, the day-to-day cost of visiting Chiang Mai is just over half of that in Bangkok.
It might not have Bangkok's nightlife, but Chiang Mai shares a penchant for open-air markets — like the Saturday Walking Street on Wua Lai Road — and ridiculously cheap, over-the-top tasty street food. Airfare is a bit more expensive, but if you stay for three weeks, you'll actually save about $340 overall despite the higher upfront cost.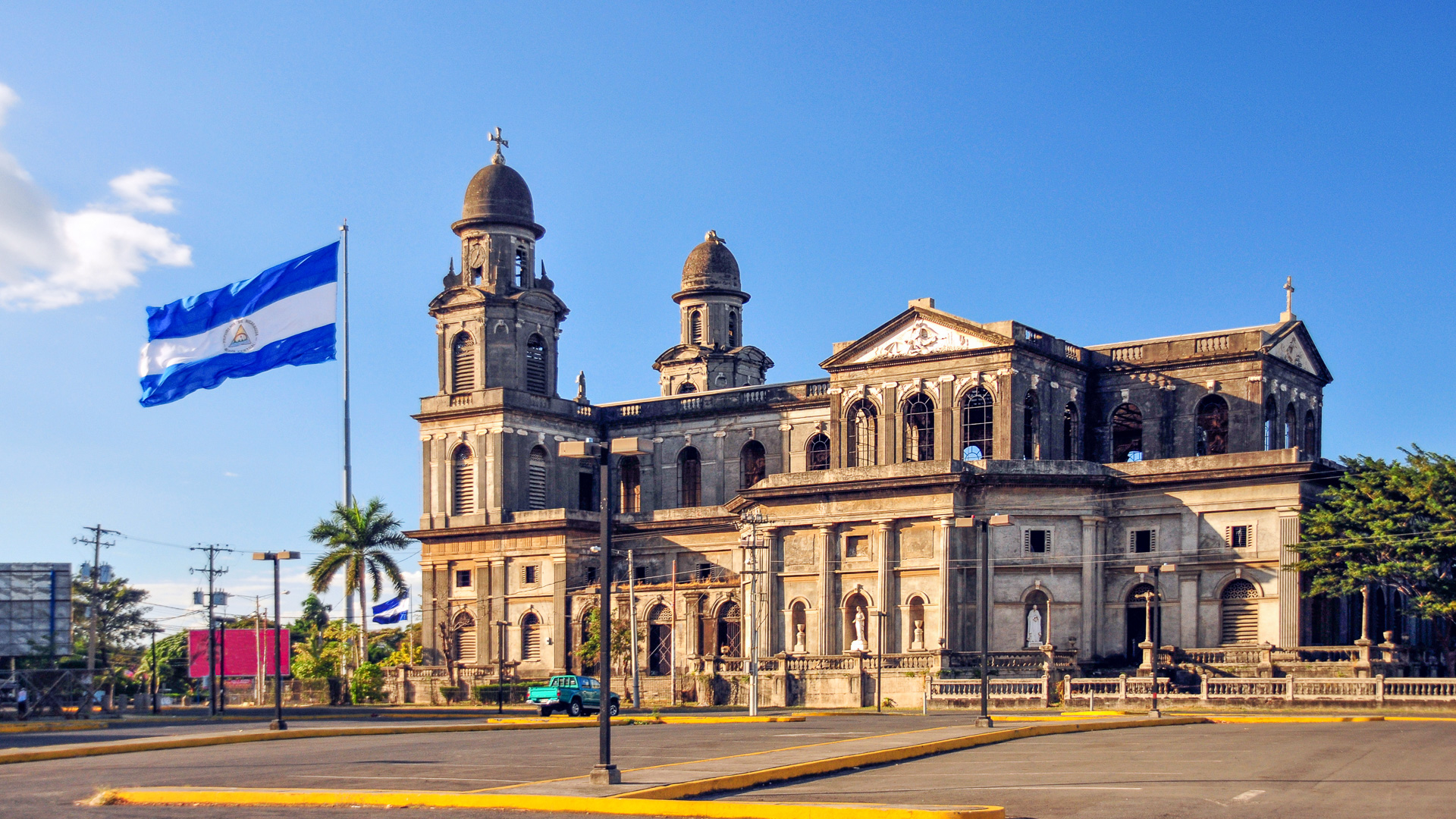 mtcurado / Getty Images
Visit Managua Instead of San Jose
Daily Costs: About $33 less per person, per day
Airfare: About $180 less
Though Managua in Nicaragua and San Jose in Costa Rica are capital cities, neither are bank-breaking vacations. Even the more expensive of the two costs the average traveler only about $49 per day to visit. However, Managua's savings start at the beginning of your journey with substantially cheaper airfare. By the time your first day wraps up, you'll have saved over $200. You'll hardly blow through those savings too soon, either.
While Managua's city center has all the bustle and street art of San Jose, the real stars are free and low-cost natural attractions — like camping and hiking at the Chocoyero-El Brujo nature reserve, dipping in the hot springs of El Trapiche and relaxing on the beach at Pochomil.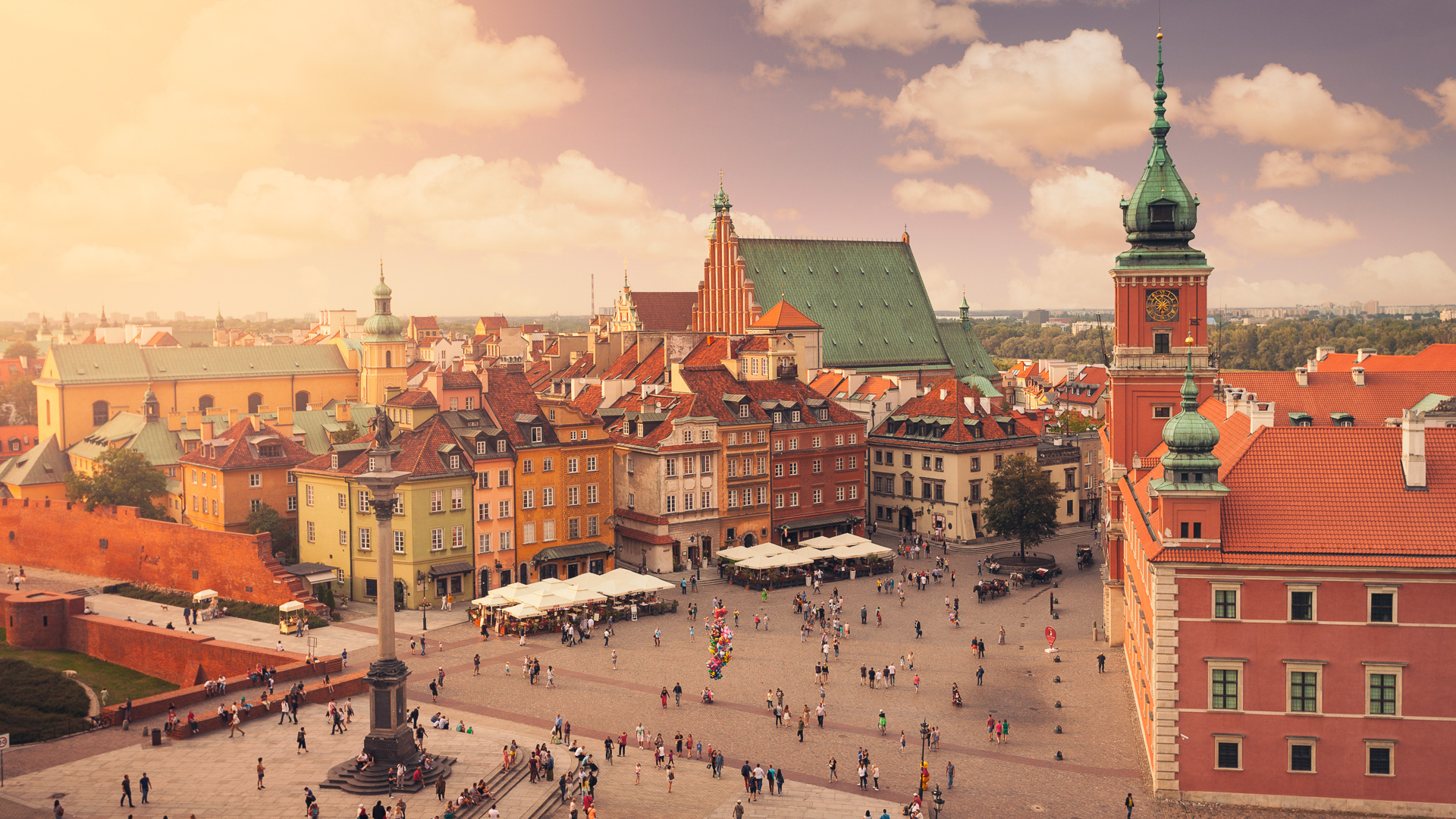 Marcus Lindstrom / Getty Images
Visit Warsaw Instead of London
Daily Costs: About $132 less per person, per day
Airfare: Roughly equivalent
Think of a famously foggy, history-rich European city rife with museums and known for both its excellent walkability and public transportation options. London's probably on your short list, but you'd be remiss to discount Warsaw, Poland, as a powerful equivalent.
Among a London-like mix of Gothic architecture and thriving modern cityscape, you'll find Warsaw's own Royal Castle (admission is only about $8), as well as museums that rival London's selection. The Warsaw Rising Museum, the POLIN Museum of the History of Polish Jews and the Neon Muzeum top the list.
Another Side of Europe: Your Cost to Visit These Amazing Tiny European Towns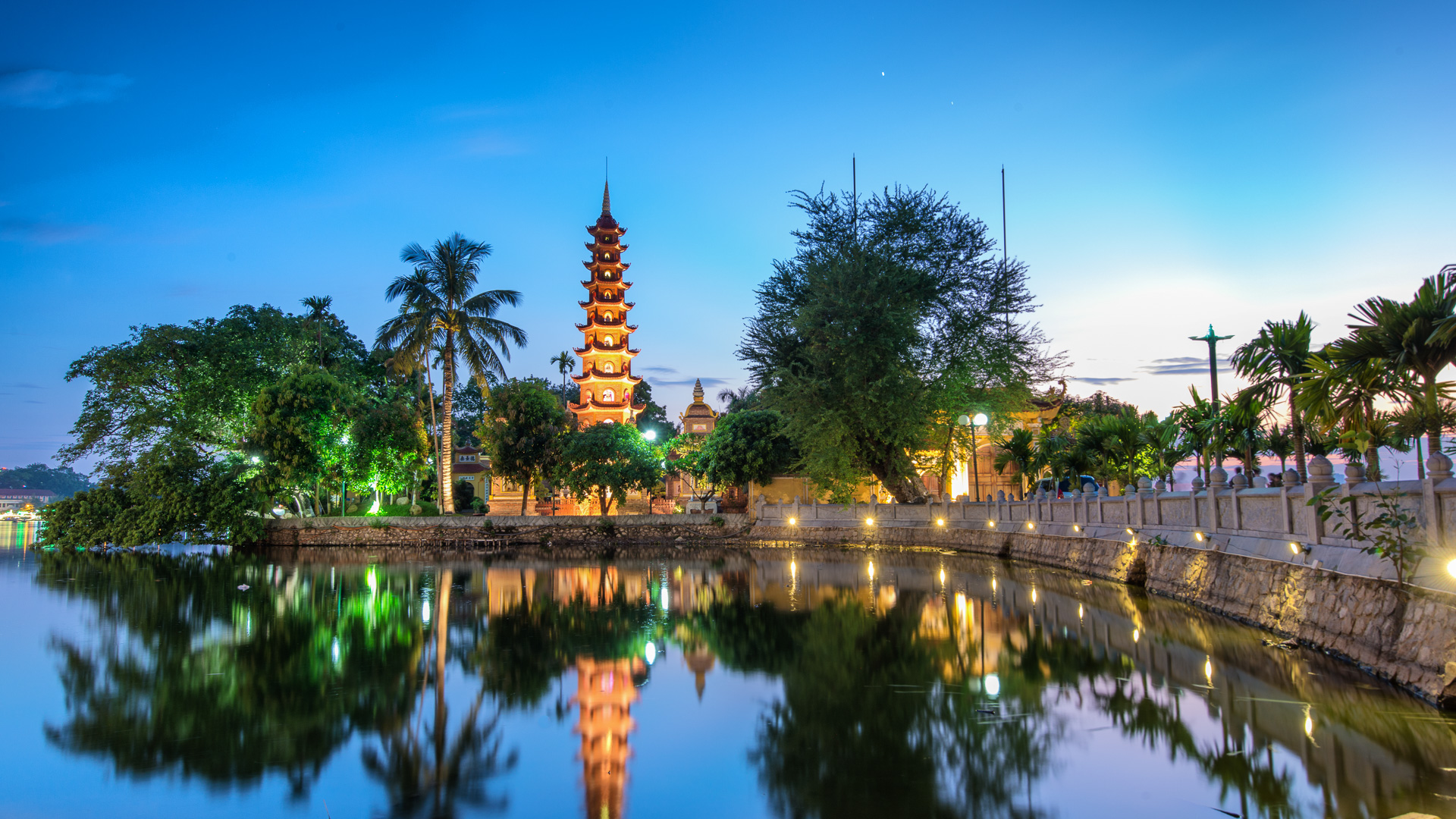 trocphunc / Getty Images
Visit Hanoi Instead of Singapore
Daily Costs: About $74 less per person, per day
Airfare: About $65 less
Like Singapore, Hanoi in Vietnam boasts an eclectic mix of ancient temples, modern buildings and exquisitely cheap street food — and all at substantial savings.
Though Singapore's most urban areas are a lot more futuristic and utopian-looking than Hanoi's, Vietnam's capital is no slouch, with more museums than you can count. Temples like Bach Ma and the Temple of Literature satisfy your needs for pagoda photo ops, but don't leave without spending barely anything on street foods like fried dumplings, snail soup and Vietnamese coffee. On average, you'll spend only about $12 per day on plentiful eats.
Don't Miss Out: 7 Amazing Destinations That Cost Less Than $60 a Day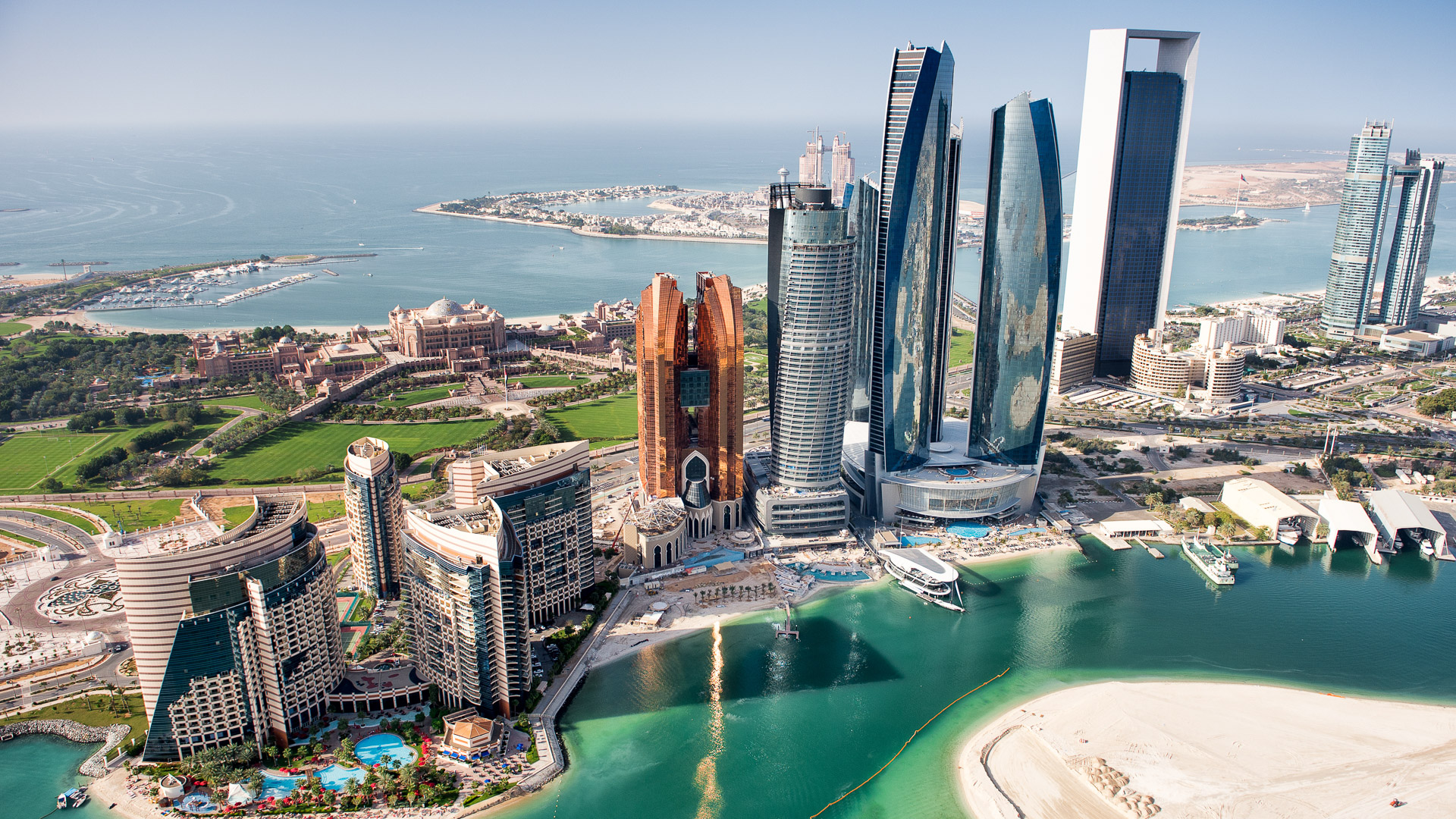 EXTREME-PHOTOGRAPHER / Getty Images
Visit Abu Dhabi Instead of Dubai
Daily Costs: About $89 less per person, per day
Airfare: Roughly equivalent
If the United Arab Emirates is on your travel bucket list, chances are you're hankering to take in the opulence, modernity and luxury of Dubai. Unsurprisingly, though, all that sort of stuff comes at a rather high vacation cost. Here's the secret to luxurious experiences without luxurious spending: UAE's capital, Abu Dhabi.
Though it doesn't get as much press, Abu Dhabi has nearly as many impressive travel hot spots as Dubai, including the fastest roller coaster in the world, the planet's biggest "cluster of cultural buildings of the 21st century" (according to Lonely Planet) and the leaning-ist tower on Earth (sorry, Pisa). And all that for $89 less than Dubai per day.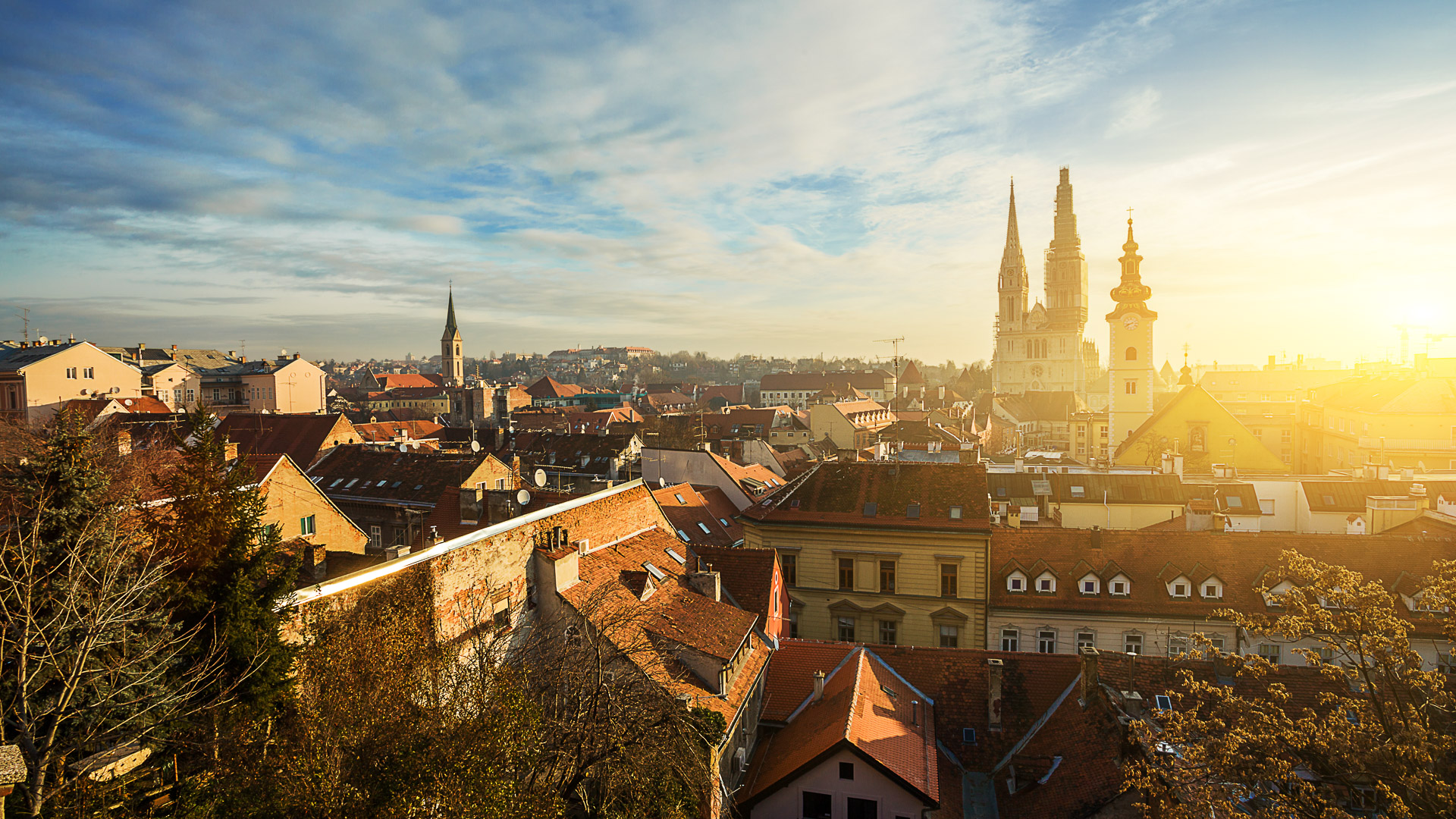 phant / Getty Images
Visit Zagreb Instead of Cape Town
Daily Costs: About $41 less per person, per day
Airfare: About $340 less
Cape Town, South Africa, is quickly climbing the ladder of the best exotic travel destinations, mostly thanks to its balance of cultural richness and striking landscapes. But for a lot less dough, Zagreb, Croatia, offers all the bustling art, music and gastronomy, as well as the natural attractions.
Cutting-edge galleries like the upcoming Zeitz Museum of Contemporary Art lend the perfect balance to the stunning greenery of Maksimir Park. And like Cape Town, Zagreb certainly doesn't lack in the coastline department.
Flying Under the Radar: 25 Destinations to Visit Before They Become Too Expensive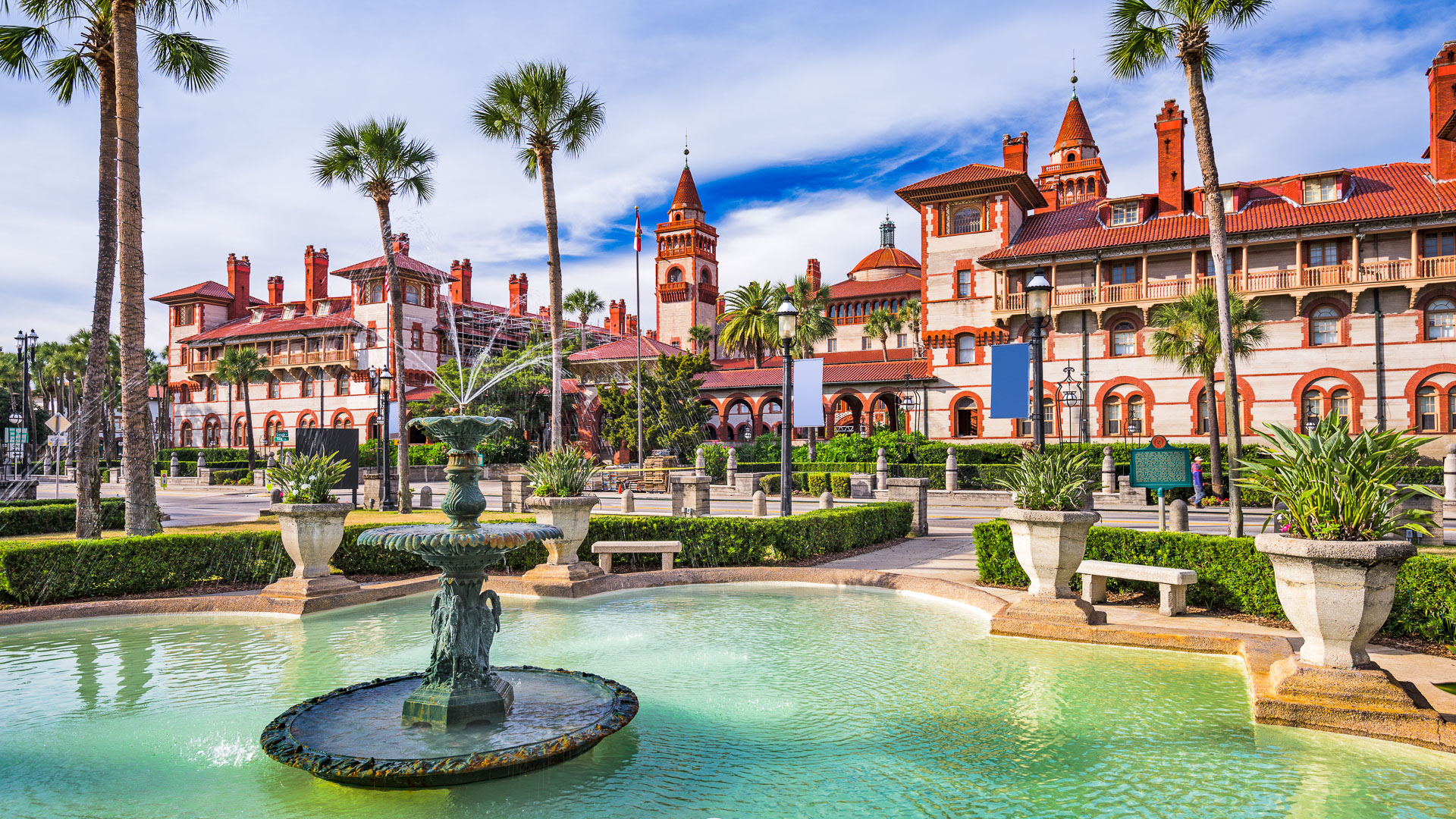 Sean Pavone / Shutterstock.com
Visit St. Augustine Instead of Kingston
Daily Costs: About $11 less per person, per day
Airfare: About $400 less
Like Kingston, Jamaica, St. Augustine in Florida is a tropical paradise that was formerly a European settlement. This lends both laid-back towns a similar vibe, while they of course share an embarrassment of beaches.
The Florida town, however, costs about one-third of the money to fly to if you're traveling from the mainland, and it offers many more family-friendly attractions, like numerous trolley rides, $14 ghost-hunting tours for kids and themed attractions that offer value prices compared with big hitters like Disney World and Universal Studios.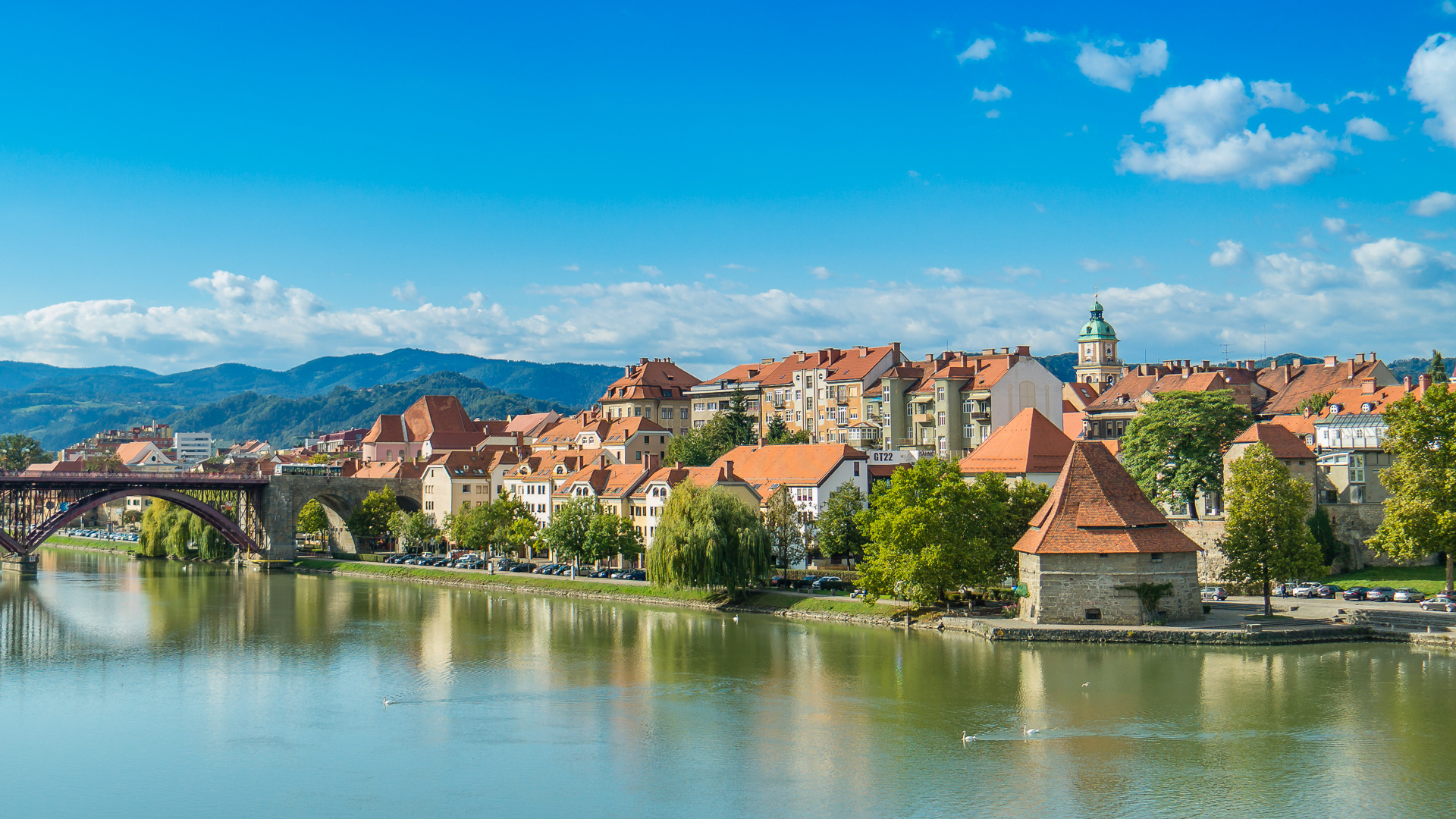 dravko Ciric / Shutterstock.com
Visit Maribor Instead of Lucerne
Daily Costs: About $75 less per person, per day
Airfare: Almost double the cost, comparing Graz and Zurich
Instead of visiting Lucerne, Switzerland, travel to Maribor, Slovenia. In general, Slovenia makes for a great alternative to some of the more popular European destinations, but its often staggering airfare prices might scare folks away. Fly into nearby Graz, Austria, to cut back on that shell shock. Though ticket prices are still high, after a two-week trip you'll end up saving about $350 overall (probably because Switzerland is often one of the most expensive countries in the world to visit).
But now that you know about Maribor, Slovenia, you don't need to get a loan to experience that fairy-tale-like provincial charm or that world-famous skiing. In fact, Maribor hosts one of the largest ski resorts in Slovenia on the Pohorje mountain range, which features the longest night-skiing route in the country.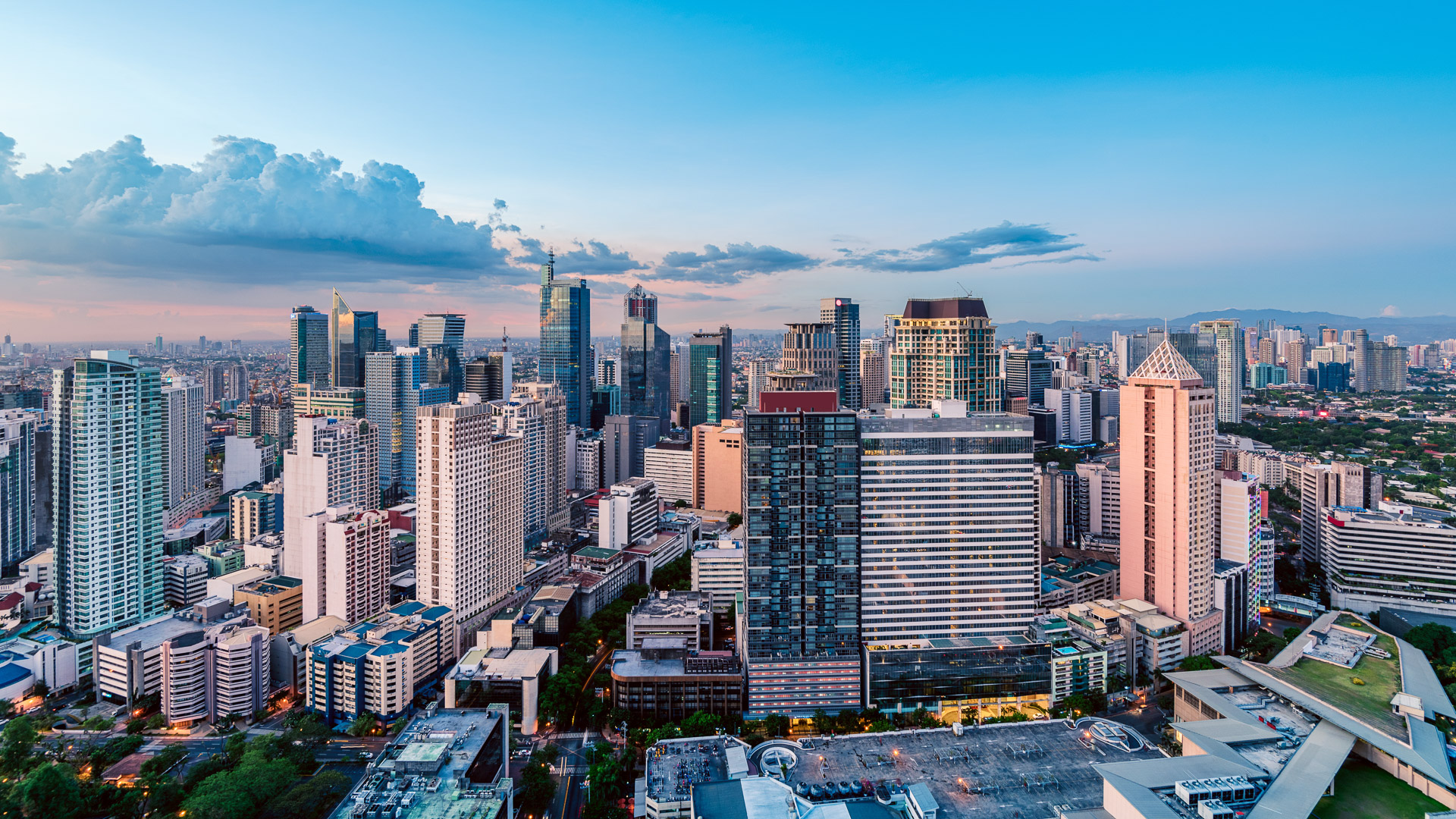 fazon1 / Getty Images
Visit Manila Instead of Honolulu
Daily Costs: About $107 less per person, per day
Airfare: About $60 less
The Philippines has a reputation as one of the cheapest countries, and it gives you a lot of bang for your buck, and that reputation is well-earned. The surf and the picturesque beaches are free, and both definitely stack up to the Hawaiian alternative.
Of course, you know about all that stuff. What you might not know about is Manila's burgeoning hipness. Cubao vibrates with vintage clothing stores, galleries and music venues, and the foodie scene — including craft beer and pour-over coffee — is off the charts. Feast for about $7 per day, compared with Honolulu's $42 daily average.
Wesley Hitt / Getty Images
Visit the Ozarks Instead of Denali
Daily Costs: About $62 less per person, per day
Airfare: Roughly half the price, comparing Fairbanks, Alaska, to Fayetteville, Ark.
Alaska's Denali National Park is viewed as something of a mecca for outdoorsy adventure in America, and we're certainly not knocking its majesty. But look south — way south — to Ozark territory, and you'll find some of the most underrated natural beauty in America. Fly by way of Fayetteville into Eureka Springs, Ark., to slash that expensive Alaskan ticket price in half, and you'll find a quirky, New Age-y, progressive town that shows a whole different side of the South.
But let's talk about that majesty. Fish, swim and boat down Table Rock Lake and Buffalo River, or hike and bike to your heart's content at the Withrow Springs State Park and Buffalo River National Park. If you'd rather spelunk, Arkansas has you covered with more than 2,000 documented caves.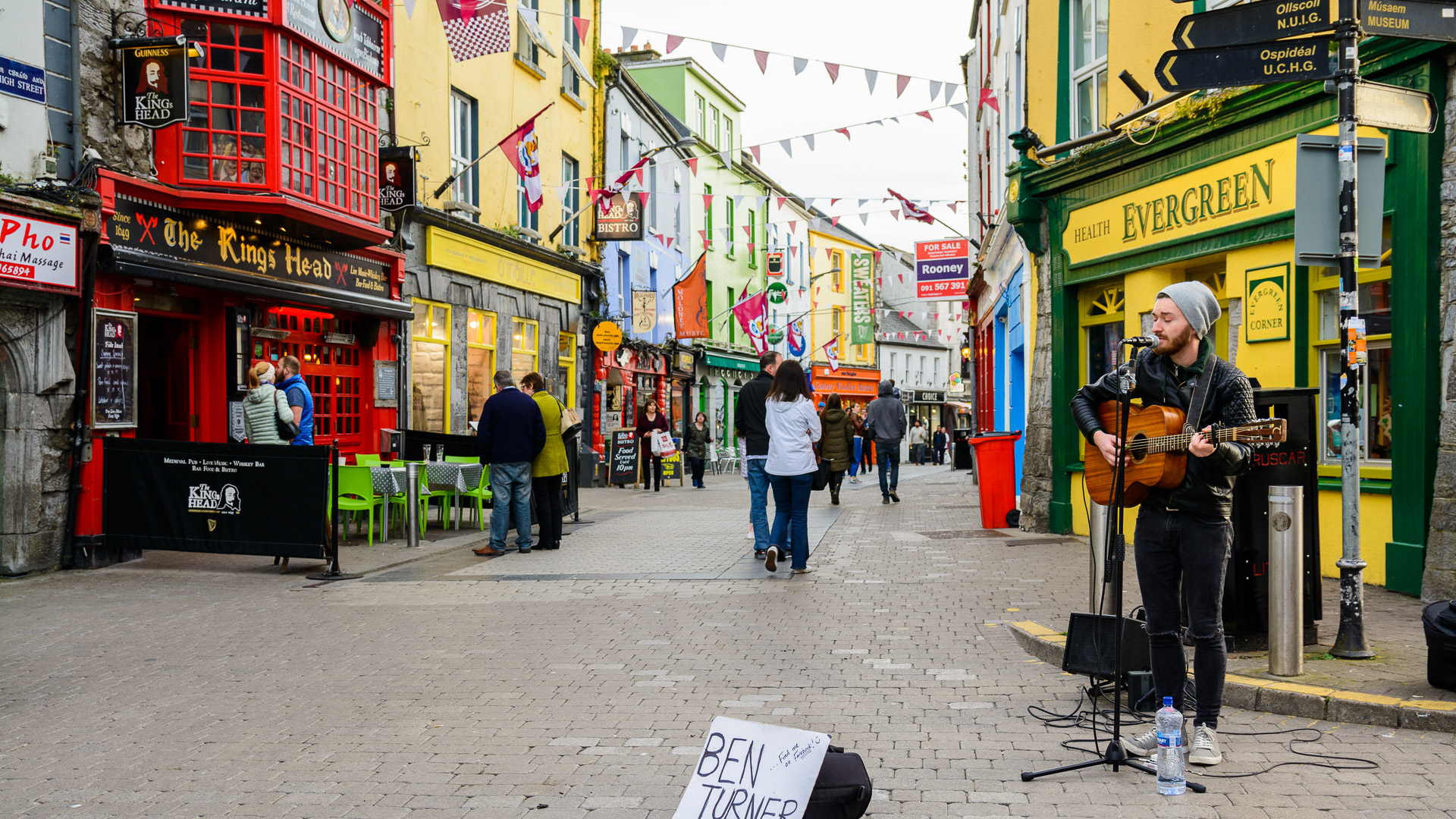 Jon Chica / Shutterstock.com
Visit Galway Instead of Dublin
Daily Costs: About $15 less per person, per day
Airfare: Roughly equivalent, flying into Shannon
Two weeks in Galway, Ireland, rather than Dublin will save you a modest $210, roughly speaking, in daily expenses. And though that's nothing to sneeze at, it admittedly doesn't quite put as much back in your pocket as some of our craftier alternative travel destinations.
What it does do, though, is pay off in street cred. As you're saving money on the daily, you'll experience Dublin's hipper, artsier, more Bohemian cousin, a colorful city that throws heaps of local crafts, street performers and theater on the characteristic pubs and pie shops. And that food and beer is $12 cheaper per day, on average.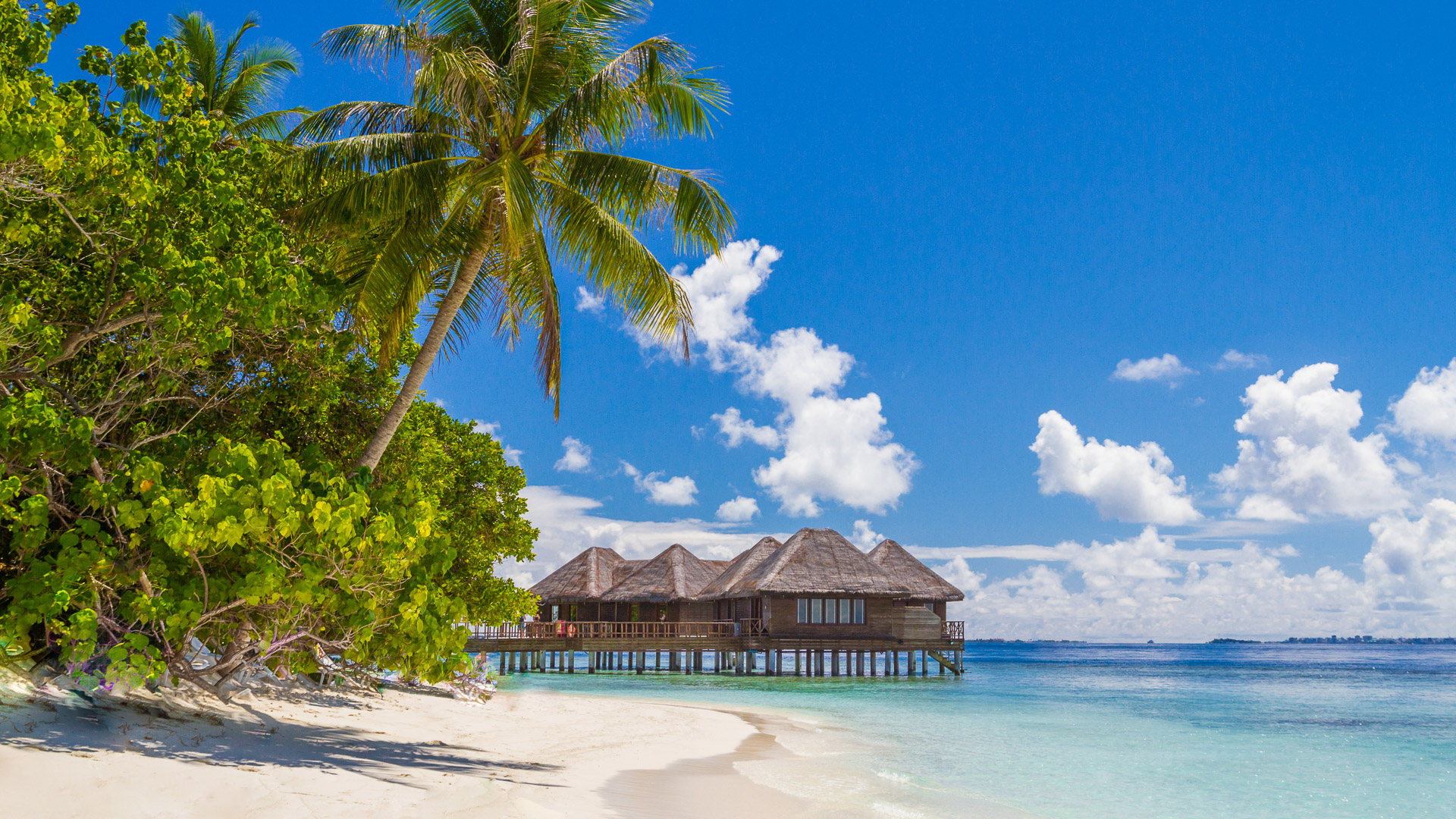 icemanphotos / Shutterstock.com
Visit Maldives Instead of Montego Bay
Daily Costs: About $180 less per person, per day
As a more remote location, the South Asian island country of Maldives is naturally more expensive to reach than Jamaica. Put down the higher upfront costs, though, and you'll recover them and start racking up major savings within just a couple days due to the massive gap in daily expenses.
Both Montego Bay and Maldives are known for white sandy beaches and startlingly blue ocean waters, but Maldives packs another advantage that's not related to price: It's unspoiled. Sure, it's rougher around the edges, but why not pay less for a more authentic experience, one where you can go swimming with whale sharks and ethereal ocean rays without having your newfound sea creature friends scared off by a dozen tourists?
Save More on Travel: Visit the World's Most Breathtaking National Parks for Under $100
*Daily cost estimates include accommodations, food, local transportation, entertainment, tours, communication, tips and other costs typically associated with travel.
**All round-trip airfare prices estimated by Skyscanner, at best-value economy rates departing on July 25, 2017, and returning on August 1, 2017, via the John F. Kennedy International Airport in New York City. All daily cost estimates are according to Budget Your Trip. All prices are subject to change.