Anthony Bourdain Net Worth After the 'Parts Unknown' Star's Passing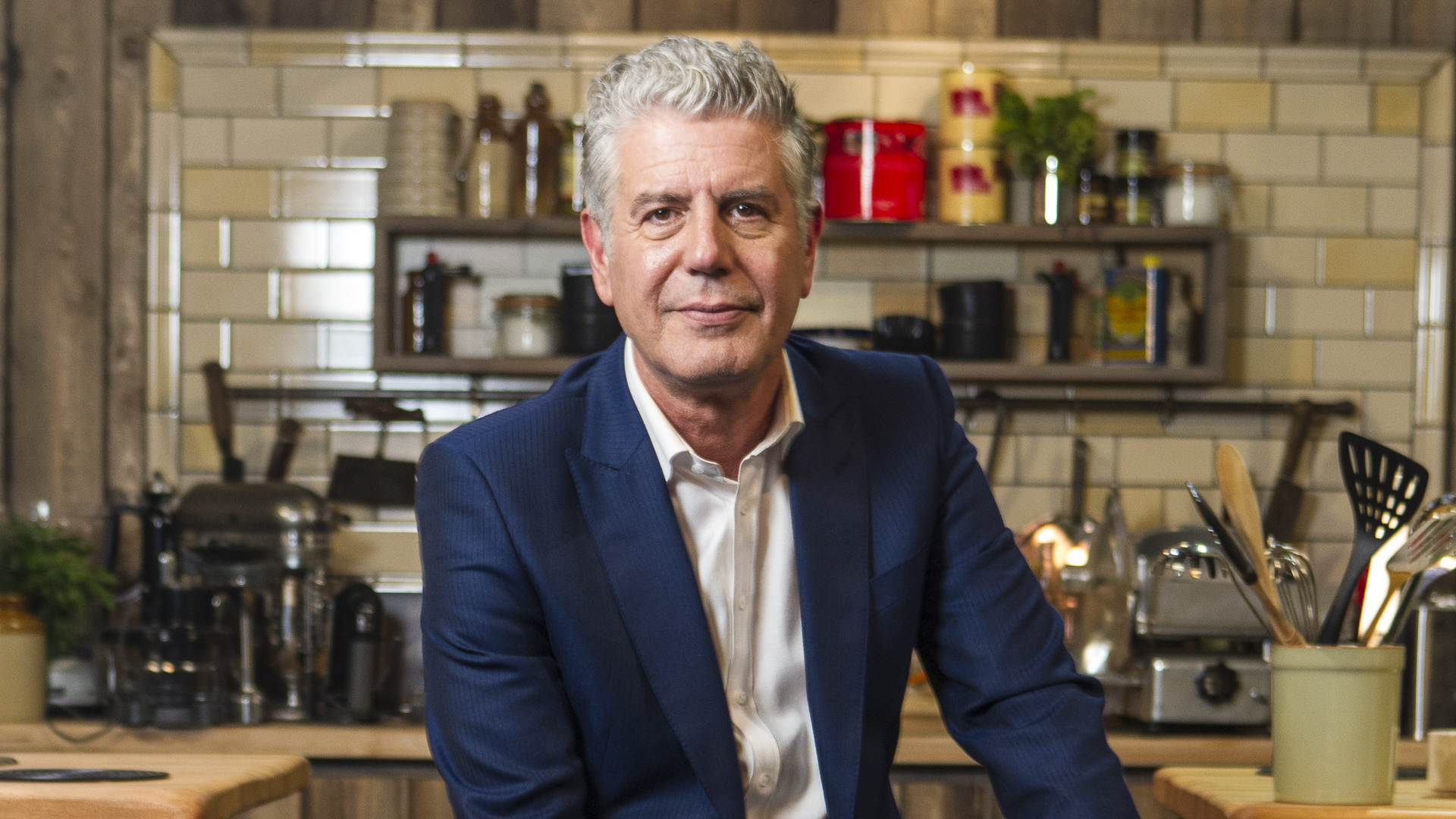 The world woke up on June 8, 2018 to the shocking news that American chef, author and personality Anthony Bourdain had died at the age of 61.
Bourdain reportedly died by suicide and was found by his friend and fellow chef, Eric Ripert, in his hotel room in France, CNN reports. He was in France filming for his CNN series "Parts Unknown."
"It is with extraordinary sadness we can confirm the death of our friend and colleague, Anthony Bourdain," CNN said in a statement the morning of his passing. "His love of great adventure, new friends, fine food and drink and the remarkable stories of the world made him a unique storyteller. His talents never ceased to amaze us and we will miss him very much. Our thoughts and prayers are with his daughter and family at this incredibly difficult time."
Bourdain's death came just days after iconic American fashion designer Kate Spade was found dead of an apparent suicide at age 55 in her New York City home.
Click to read more about how Food Network stars got their start.
Read: Celebrities Who Run Foundations or Charities
Anthony Bourdain Net Worth: $1.2M
Bourdain's net worth was $1.2 million. The majority of his estate — which included $425,000 in savings and cash, $35,000 in brokerage money, $250,000 in personal property and $500,000 in intangible property — was left to his daughter, CBS News reported.
Before Bourdain established himself on the global scene, became a Food Network star and built his following and fortune, he was born in 1956 and grew up in the middle-class neighborhood of Leonia, New Jersey. During his coming of age, Bourdain shared his family's financial struggles and his failed forays as a paperboy and bicycle messenger.
He left New Jersey to study at Vassar College, and it was a summer job working as a dishwasher in a Provincetown, Mass., restaurant that precipitated him to drop out of Vassar. He transferred to the Culinary Institute of America and graduated in 1978.
Following graduation, Bourdain worked his way up from one unglamorous New York City restaurant job to the next. His experiences as a journeyman culinarian later became frank and humorous content for his essays and books, and a 1999 article entitled "Don't Read Before Eating This" published in The New Yorker changed it all.
Stunned and saddened by the loss of Anthony Bourdain. He brought the world into our homes and inspired so many people to explore cultures and cities through their food. Remember that help is a phone call away US:1-800-273-TALK UK: 116 123

— Gordon Ramsay (@GordonRamsay) June 8, 2018
Anthony Bourdain Books and TV Career
Bourdain ultimately landed as executive chef at the now-closed Les Halles in 1998. It wasn't until 2000, at age 44, that he opened his first savings account by way of his earnings from his first book, "Kitchen Confidential: Adventures in the Culinary Underbelly," a runaway hit. Prior to that, Bourdain spent his adulthood artfully dodging American Express for his credit card debt and even the Internal Revenue Service for back taxes.
It was his honesty, "bad boy" reputation and endearing charisma — even when speaking about deeply personal topics like being flat-out broke until his mid-40s, struggles with addiction and self-destructive behavior — that made him relatable to many.
Related: People Who Pay It Forward and Help Others
A gifted wordsmith and master storyteller, he brought audiences to near and distant lands to explore local culture and cuisine, but it was so much more. Without prejudice or agenda, Bourdain's well-known shows that included "A Cook's Tour," "Anthony Bourdain: No Reservations" and "Parts Unknown," which aired on Food Network, Travel Channel and CNN, respectively, tackled salient issues like religion, classism, addiction, immigration, greed, politics and the humanity of a shared meal among friends.
Anthony Bourdain Daughter and Personal Life
Bourdain leaves behind an 11-year-old daughter Ariane, whom he shared with his Italian ex-wife, Ottavia Busia. His girlfriend was 42-year-old Asia Argento, an Italian actress who has become vocal in her allegations of sexual assault against disgraced film producer Harvey Weinstein. Bourdain was outspoken about the #MeToo movement and his support of his girlfriend as she went public with her accusations against Weinstein.
.@AsiaArgento I am proud and honored to know you. You just did the hardest thing in the world. https://t.co/i2Lsb6h5vU

— Anthony Bourdain (@Bourdain) October 10, 2017
Click through to read more about celebrities making helpful donations to charity.
If you would like to speak with someone, call the National Suicide Prevention Hotline at 800-273-8255 or the Crisis Text Line by texting 741741.

More on Net Worth