The 3 Best Cars for a Small Budget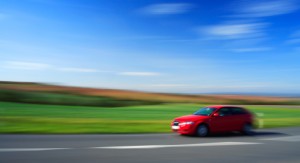 There are plenty of great little cars out there with nice price tags, but of course, there's more to take into consideration when purchasing a car besides the sticker value.
You also want to look gas mileage, ergonomics (basic comfort and usability of the car), warranty, dependability, ratings, insurance costs and even the resale value.
While there aren't many cars that offer the total package, there are some that offer a lot for the money. So let's take a look at some of the best cars out there for those on a budget.
Great Budget Cars
There's nothing better than finding a car that offers a great bargain in a number of categories. Below is a list of cars that can give you the bargain you need:
1. Smart ForTwo (starting at $11,900 new)
The Smart ForTwo may not be very easy on the eyes, but when it comes to gas mileage, it is one of the best out there. The fuel economy for this car is 33 city/41 hwy, which means you burn virtually no fuel when traveling to your destination. According to Insure.com, the average insurance is extremely low at $881 annually. The 2008 resale range is not bad at $9,000 – $13,900, which makes it one of the best used cars to purchase for resale value alone.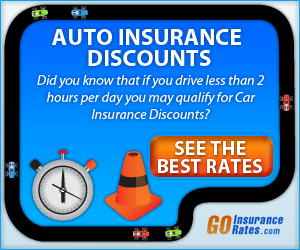 The dependability ratings for the vehicle are relatively average, with high JD Powers rankings for body and interior quality design and mechanics and low power train and design ratings. However, the car has often been frowned upon for its weak warranty (2-year, 24,000-mile bumper-to-bumper as opposed to most 3-year, 36,000 mile plans) and the ergonomics leave much to desire in comfort and mobility.
2. Chevy Aveo (starting at $11,965 new)
The Aveo is a much more attractive car to look at with an attractive base price, great fuel economy (27 city/35 hwy) and enough features that make it safe like side-impact air bags for the front seats. The warranty for this car is much more impressive than the Smart ForTwo, offering a 3-year, 36,000 mile bumper-to-bumper warranty and the ergonomics have been enhanced to make the ride more pleasurable.
On the not-so-great side of things, the J.D. Powers reliability score for this Aveo is 4.0 out of 10, which is based on past trends. However, the safety score is 8.4 out of 10. The average insurance rate is nearly twice the Smart's rate at $1,425 and the resale value is also not as good as the Smart ForTwo's at roughly $6,500 to $11,500. However, all in all, it's definitely one worth considering.
3. Hyundai Accent (starting at $9,970 new)
The Hyundai Accent hatchback and sedan may be the best car(s) of the pack. The hatchback is currently the lowest-priced car sold in the U.S. at $9,970. Both cars offer great gas mileage (27 city, 35 hwy), a great 3-year, 36,000 mile bumper-to-bumper warranty, and the title of Most Dependable Sub-Compact Car by JD Powers making it definitely among the safe cars out there to purchase.
The resale value is also impressive, ranging from $5,800 (100,000 miles) to $11,400 (up to $9,000 miles clean). The ergonomics are considered decent because the seats lack the padding necessary for a comfy long trip. The cost of insurance per year is estimated a bit higher at $1,370 per year. Overall, a good pick.
Some other honorable mentions are the Kia Rio, which offers a low sticker price ($11,495), great fuel economy (27 city/35 hwy) and great safety features (six air bags). The Honda Fit is also a good choice with high fuel economy and decent ergonomics, getting it ranked on Car & Driver's "10 Best" list.
It's great to know that there are cars out there that can be both affordable and offer a good amount of quality as well. So if you're looking for a good car for a small budget, these are ones you'll definitely want to consider.
For more ways to save on cars and auto loans, visit Go Banking Rates.