Indulge Your Snack Fix With Some Cajun Cheesy Chicken Dip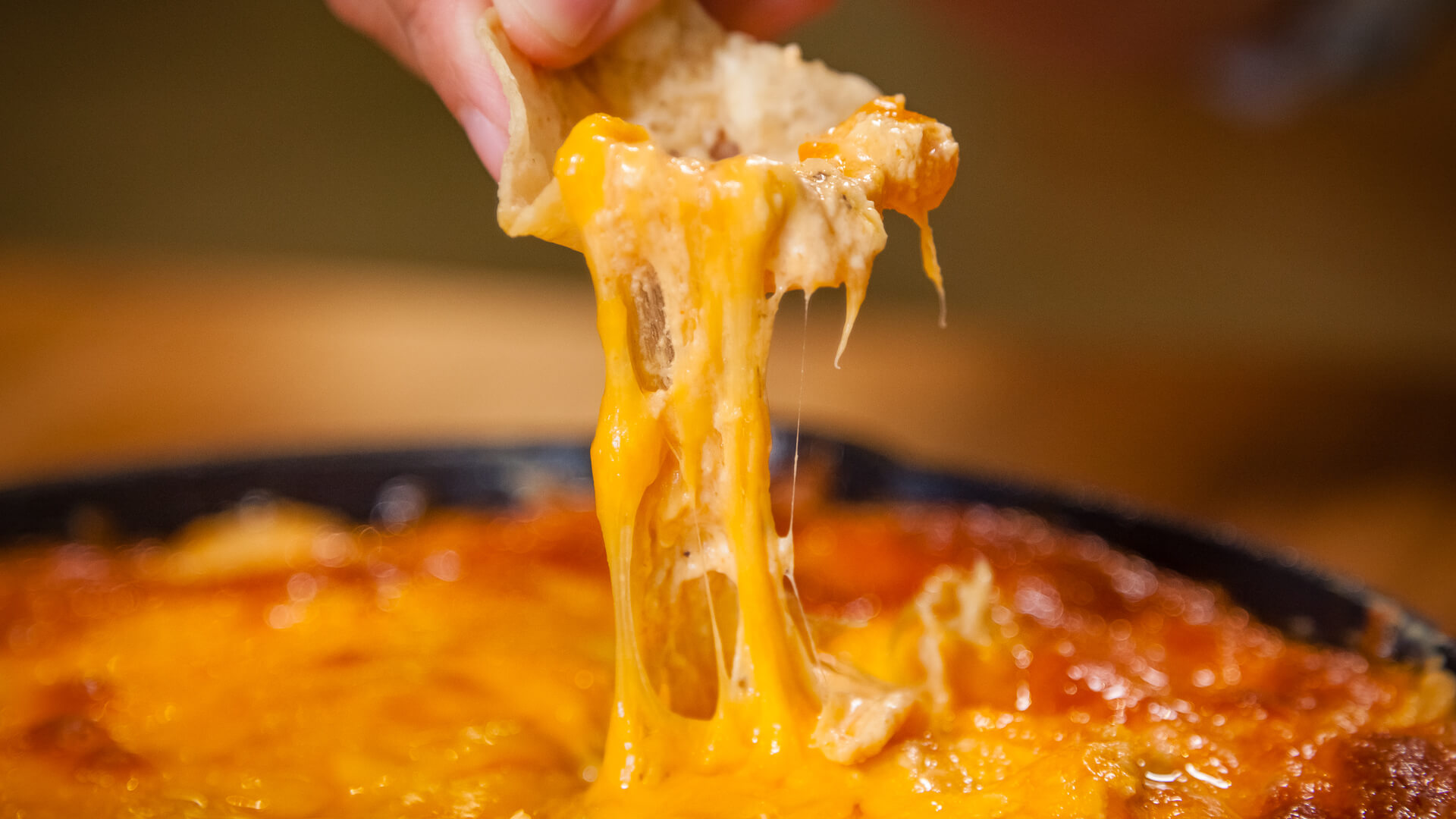 [jwplayer tS6n5piq-zw8bqYvo]
Few things are more comforting than a yummy, melted cheese dip. So next time you're craving a bite of some comfort food with a side of chips, kick yours up a notch with some Cajun persuasion.
GOBankingRates brings to the table a budget-friendly — and downright delicious — take on some Cajun cheesy chicken dip.
Dig In: Check Out This Easy Recipe for Thai Coconut and Lime Chicken Soup
What You'll Need
1 cup shredded chicken
2 cups shredded cheddar cheese
2 packages cream cheese

1-2 tablespoons Cajun seasoning
How to Make:
In a bowl, combine your shredded chicken, cream cheese, Cajun seasoning and cheddar cheese. With a large serving spoon, mix together thoroughly.
In a skillet, take your entire mix and place it into the pan. Flatten out evenly and place an extra layer of more cheddar cheese on top.
Bake at 350 F for 20 minutes.
Dig in.
Take a Bite: 24 Mouthwatering Ways to Prepare This Cheap Food Staple
Make It Your Own:
This ooey-gooey delight feeds the soul, and is easy on the wallet, too. With a serving size of 10 — if you're sharing, that is — the average cost per serving works out to a cool $1.15.
If you're looking to revamp this for your own taste buds, there are a number of other budget-friendly takes on this basic cheesy chicken dip. For instance, you can kick up the heat by adding chopped jalapeno peppers and a tablespoon or two of cayenne pepper. Or, if you're vegan, you can easily substitute the shredded chicken for shredded jackfruit and swap out the cheese for a non-dairy substitute.
Click here to see some delicious snack recipes perfect for every budget.