5 Ways to Get Out of Paying for Amazon Shipping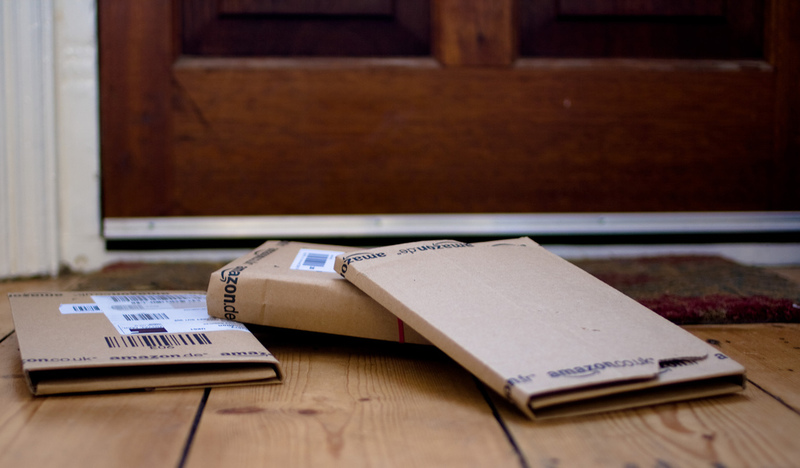 The internet has become a trusted source for finding the best holiday gifts at low prices. However, multiple shipping costs tacked onto checkout totals can easily reduce overall savings, making any internet discount gleaned useless.
Knowing how to save money on shipping is the best defense for deal hunters this season; and fortunately, there are a handful of dependable ways to cut down or completely eliminate shipping prices from tightening your holiday-shopping budget.
1. Subscribe to Amazon Prime
Amazon Prime is a subscription service provided by Amazon.com that gives shoppers the best gift of all — free shipping. Not only do Prime customers receive unlimited free shipping on Prime-eligible orders, they get free two-day shipping instead of the standard offer of three-to-five business days.
While this membership costs money for individuals who want to keep free shipping benefits for the long term, Amazon provides free trial periods for first-time Amazon Prime users.
Membership costs are as follows:
Amazon Prime: $99 per year (with free 30-day trial)
Amazon Mom: $99 per year (with free 30-day trial, and added benefits of 20 percent off diaper subscriptions and 15 percent off baby registries)
Amazon Student: $49 per year (with free six-month trial)
If after the holidays you don't have a valid need to continue your membership, simply cancel it through your Amazon account settings. Cancellation is straightforward and hassle-free. You could sign up for your free trial now to get you through the holidays and cancel in the new year.
2. Bundle Gift Shipments
Worried that you'll forget to cancel Amazon Prime before getting charged? Luckily, saving money on Amazon shipping costs is still possible.
Certain items provided and supplied by Amazon.com are eligible for "FREE Super Saver Shipping," as long as the item or the total eligible Super Saver Shipping items in your cart add up to $25 or more.
Once your cart has the required dollar amount to receive free shipping, all you have to do is ensure that the entire order is being shipped to a single address and select the "Group my items into as few shipments as possible" option during checkout.
Shopping for Christmas gifts with free shipping has never been easier, but just make sure to place orders on time (and account for back orders), as packages are delivered within five to eight business days after all your items are available to ship out.
Other major retailers have similar shipping promotions as well, including Barnes & Noble, Target and Toys"R"Us.
Related: 15 Ways to Save Money on Holiday Shopping Into the New Year
3. Find Free Shipping Coupon Codes
If you intend to buy holiday gifts from multiple retailers instead of fulfilling your gift list from one store, always seek out free shipping coupon codes online before completing your order.
Visit coupon sites like RetailMeNot, Coupon Sherpa and BeFrugal, or just run a simple Google search using the retailer's name followed by the phrase "coupon code" (e.g. Banana Republic coupon code) to find merchandise discounts and free shipping offers.
Especially during the holiday season, stores use free shipping as an incentive for consumers to spend money, so take advantage of saving money with coupons by doing a quick online search.
4. Buy Christmas Gifts on Free Shipping Day
A hidden gem when it comes to ducking shipping prices is to plan on making gift purchases on Free Shipping Day. On Dec. 18 as many as 1,000 retailers are expected to participate in the year's official Free Shipping Day, which promotes no-cost shipping with the added guarantee that Christmas gifts will arrive by Christmas Eve.
With this in mind, start selecting the items you'd like to purchase online and wait to buy on Dec. 18 to reap the benefits of free shipping.
Here are 5 online-shopping hacks to get discounts on everything>>
5. Opt for Store Pickup
Popular retail stores provide convenient in-store pickup to cut down on shipping expenses. Simply shop for holiday gifts online, and select the store pickup option.
The retailer's warehouse associated with online orders will ship your order to the store location nearest you. All you have to do then is walk up to the customer service counter and request your items. Walmart provides this shipping alternative to its customers, as do Sears, REI, Best Buy and Target.
As online shopping continues to dominate the holiday-shopping season, more opportunities arise for thrifty consumers to skirt costs on shipping.
Photo credit: Simon Grieg