Donald Trump the Butt of Jokes by Josh Groban, Jimmy Kimmel and Heidi Klum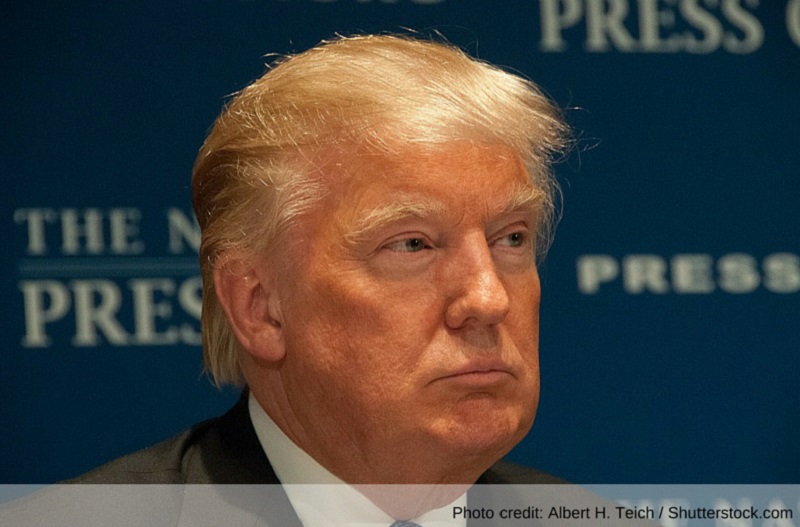 Donald Trump has continued to dominate the field of Republican presidential candidates, with a recent CNN/ORC poll showing he still has a lead with 24 percent of registered Republican voters favoring this billionaire. Trump also released a statement outlining his plan for immigration reform, which includes building a wall and forcing Mexico to pay for it.
Trump has managed to rally significant support for his candidacy and policies from the right. But in the media, Trump is often still the butt of the joke.
Josh Groban Sings Donald Trump's Best Tweets on 'Jimmy Kimmel Live!'
On Monday's airing of "Jimmy Kimmel Live!," singer, songwriter and record producer Josh Groban appeared in a sketch that pitched his album, "The Best Tweets of Donald Trump." Groban, who has "the voice of an angel," played the piano and crooned along, filling in the lyrics with Donald Trump quotes taken straight from the presidential candidate's Twitter feed.
"Donald Trump's tweets will make you laugh, they'll make you cry, but mostly they'll make you cry," Groban said in the sketch.
Some of Trump's tweets Groban sang included, "Sorry losers and haters, but my I.Q. is one of the highest — and you all know it! Please don't feel so stupid and insecure, it's not your fault."
The sketch also highlighted Donald Trump tweets about his failed deal with Macy's, first featuring one that read: "My fragrance — "Success" — is flying off the shelves @Macy's. The perfect Christmas gift." Immediately after singing that tweet, Groban launched into this one: "Macy's stores suck and they are bad for U.S.A."
Read: 9 Donald Trump Quotes From the Republican Debate: Will His Comments on Rosie O'Donnell Cost Him?
Heidi Klum Hits Back After Trump Says 'She's No Longer a 10'
Donald Trump was also in the crosshairs of another star: super model and "Project Runway" host Heidi Klum.
Trump snubbed the model's looks in an interview with the New York Times. "Sometimes I do go a little bit too far," Trump said. "Heidi Klum. Sadly, she's no longer a 10."
Klum responded by posting a funny video to her Instagram account. The video features the model in a photo shoot with a "10" pinned to her chest. A man wearing a mask of Donald Trump's face walks up to Klum and rips off the "10" — only to reveal a "9.99" underneath, to which Klum just shrugs.

Apparently, Klum knows she's still beautiful and still has it.