Ivanka Trump Dumps Fashion for Multimillion-Dollar Investments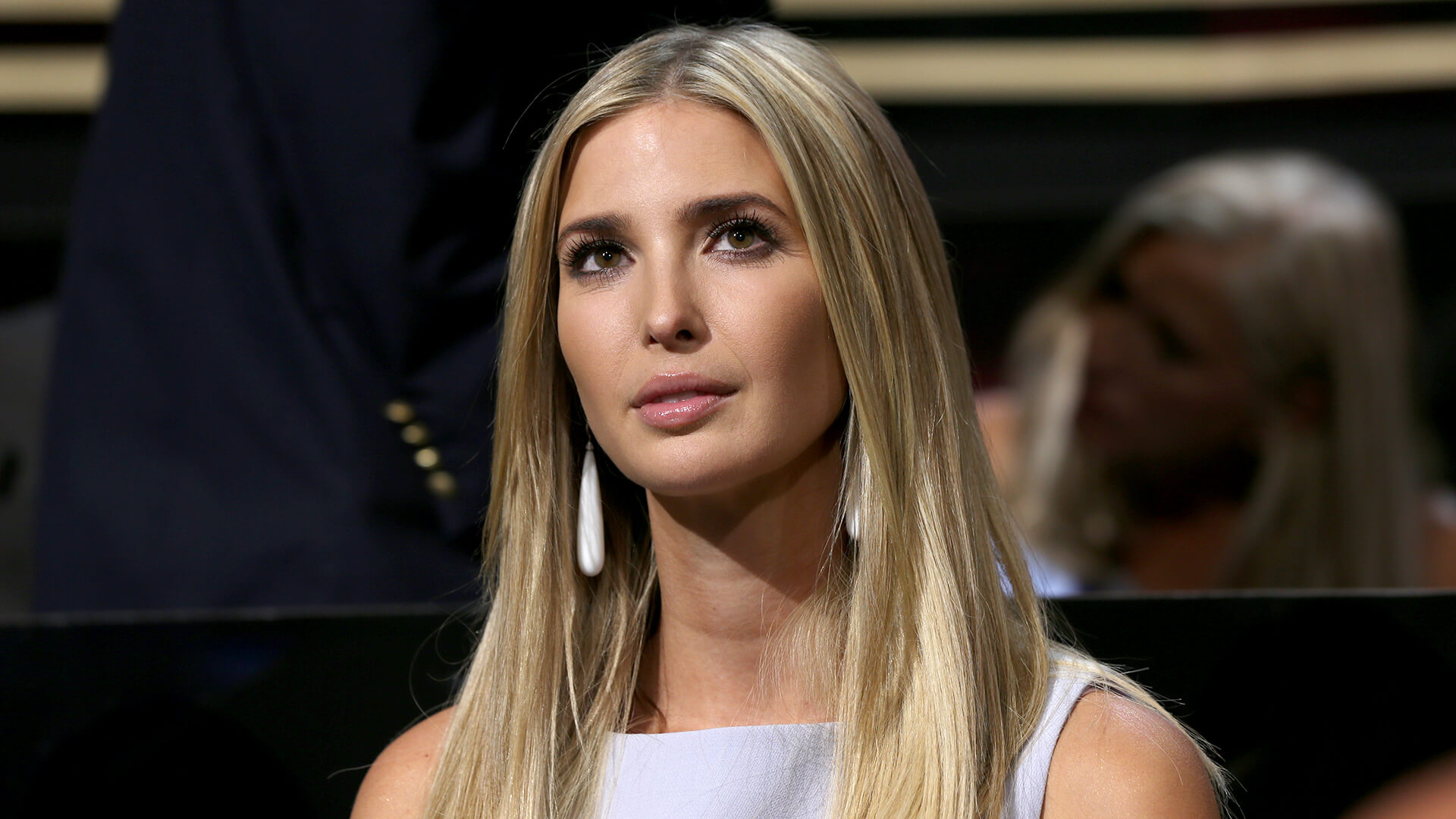 First daughter and White House adviser Ivanka Trump shut down her fashion brand that generated $5 million in 2017. The company's end didn't come as a major shock July 24, 2018; it has been widely reported that the brand's sales have been declining for months, and Trump is leaving it behind in favor of her political career, according to The New York Times.
That $5 million appears to be a small sacrifice to focus on future endeavors relative to the more than $80 million she and husband Jared Kushner reported earning in 2017 from various sources, including trusts, real estate holdings and income from investments.
Click to read about the wealthiest presidential families.
How Donald Trump's Presidency Killed Ivanka Trump's Clothing Brand
Donald Trump's eldest daughter received an official role in the West Wing in March 2017. She is subject to the same standards and ethics of other federal employees, and although she's not getting paid for this role, she and her family have been criticized for at best the appearance of ethical conflicts and at worst allegedly abusing the office to promote their own business ventures.
In response, Ms. Trump technically relinquished control of her brand after her father's presidential win. She rolled her fashion brand into the Ivanka M. Trump Business Trust, which is overseen by her brother-in-law and sister-in-law. According to documents filed in March 2017, the trust was valued at more than $50 million, the The New York Times reported.
Find Out: The Secret Trick to Becoming a Real Estate Mogul for Less Than $10,000
Ivanka Trump's White House Role Limited Her Brand's Options
Racked, CNN and other media outlets have reported on Ivanka Trump's clothing brand's declining sales and popularity amid President Trump's polarizing stances regarding the treatment of women, as well as her appearing out of touch with the women she was marketing her brand to.
According to its website, the brand launched in 2011 and included clothing, shoes, handbags, accessories, jewelry, fragrances and baby bedding. The site described the brand as "affordable," and that might have been the disconnect that ultimately contributed to the brand's downfall.
Ivanka Trump's net worth is in the hundreds of millions, Donald Trump's net worth is over $3 billion according to Forbes, and Melania Trump's net worth is estimated at $50 million according to Celebrity Net Worth, so they can afford $195 at Bloomingdale's for a black leather cross-body purse, $400 for a faux-fur belted winter coat or $59 for yoga leggings at Lord & Taylor. But wealthier women weren't buying, and sales continued to decline even after the brand moved to discounted retailers like T.J. Maxx, according to Bloomberg.
Related: The Real Cost to Live Like First Lady Melania Trump
The company released a statement July 24, 2018, denying the shutdown had to do with lackluster sales, citing instead Ivanka Trump's decision to stay in Washington, D.C. It also cited business limitations on the company domestically and internationally associated with ethics rules and Ms. Trump's role as one of the president's advisers, reported NPR and other media outlets.
Keep Reading: You're Fired! The Net Worths of Former Trump Administration Staffers
Retailers That Are Still Selling Ivanka Trump Clothing
Ivanka Trump products will continue to be sold under existing licensing contracts at stores such as Lord & Taylor, Dillard's and Bloomingdale's, and online at sites such as Zappos and Amazon, according to NPR.
At its height, the brand was sold by those retailers as well as the following stores and sites, some of which still carry Ivanka Trump products:
6pm.com
Bed, Bath and Beyond
Bluefly.com
Buy Buy Baby
Filene's Basement
Macy's
Overstock.com
Ross
Saks Off Fifth
Stein Mart
Walmart
Find Out: 'All-American' Brands Whose Products Are Actually Made Overseas
As sales declined in 2017 and 2018, Business Insider, Racked and other sources reported that several companies such as the following retailers dropped the brand or did not renew orders for Ivanka Trump products:
Belk
Burlington
DSW
Gilt
Hudson's Bay
Jet
Neiman Marcus
Nordstrom
Shoes.com
ShopStyle
See How Her Brother Has Fared: Donald Trump Jr.'s Net Worth
Trump Real Estate Holdings Bring in the Big Money
It's more than unlikely that the folding of her clothing brand will send Ivanka Trump on hard times. Despite the disappointing sales of her products and her book "Women Who Work" — which Forbes reported Penguin Random House lost more than $200,000 on — and essentially volunteering in the White House, Trump has numerous, more lucrative income sources. She and her husband earned at least $82 million from various investments, trusts, real estate transactions and ventures in 2017, according to government disclosure forms.
Check Out: How Much Some of President Trump's Luxe Homes Are Worth
While she follows in her father's footsteps as a real estate developer turned politician, she continues to collect on the family's hotel fortune; her stake in the Trump International Hotel in Washington, D.C., earned her $3.9 million in 2017, according to CNN. Together with her husband, Trump and Kushner's holdings and other investments are worth around $811 million, according to The New York Times.
Although currently focused on her role as a White House adviser, Ivanka Trump as long been involved in real estate investing and development, calling it her "first and real love" in a 2007 interview with Oprah, and she is likely to continue to pursue real estate ventures in the future. "There's something about real estate — I think it's partially in the blood, but there's also something so gratifying to see something that you've worked so hard on come to fruition before your eyes and hopefully stay there long after you're gone," she said in the interview.
According to the Los Angeles Times, a few of Ivanka Trump and Jared Kushner's disclosed investment-related income sources in 2017 included:
$3.9 million from Trump International Hotel in Washington
Over $5 million from Quail Ridge, a Kushner Cos. apartment complex in Plainsboro, N.J.
$1.5 million in annual yearly payments from T International Realty, TTT Consulting and TTTT Venture
More on Trump, Real Estate and Investing