25 Fastest Cars in the World and Their Price Tags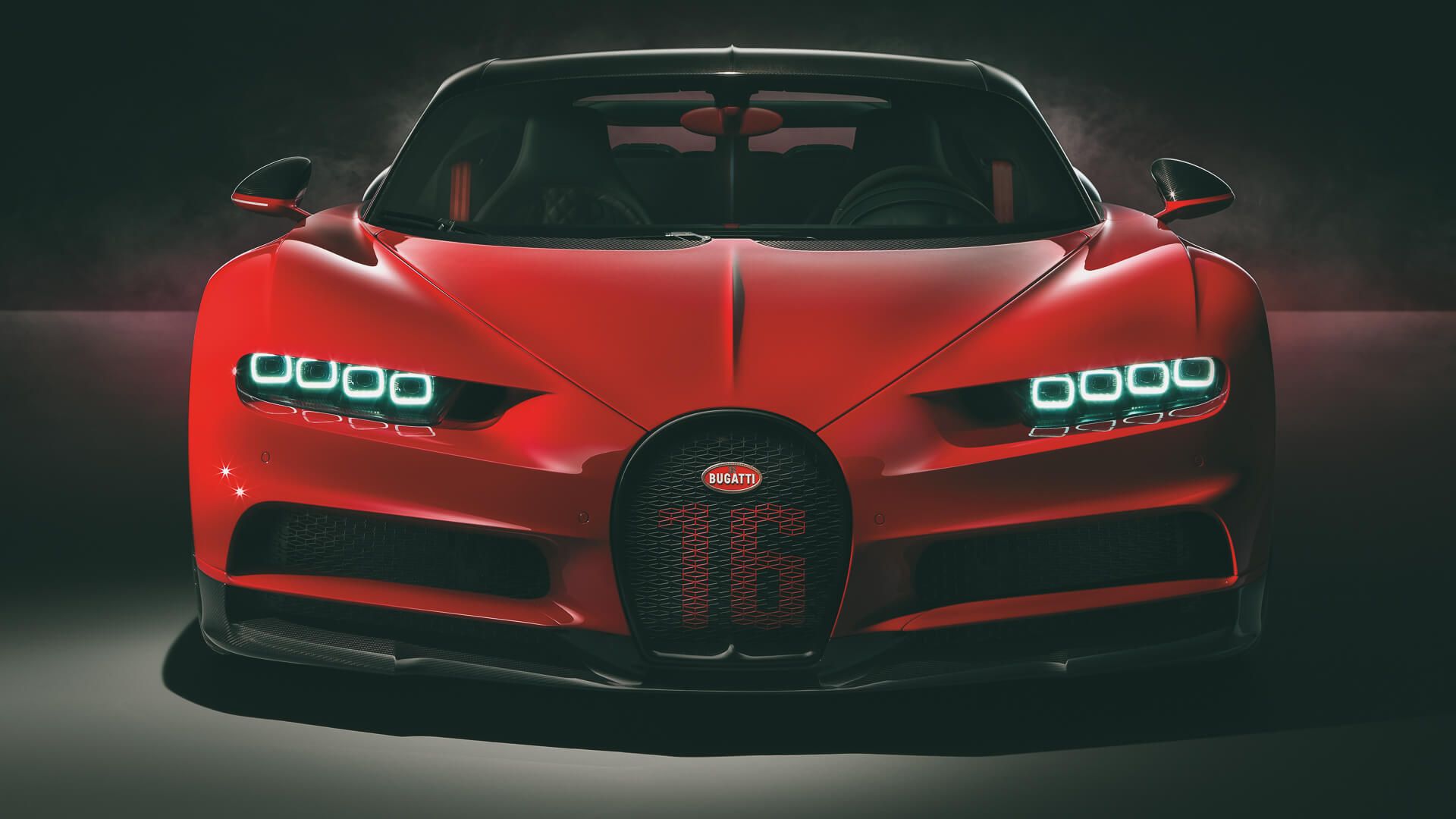 John Wycherley / Buggati
Names like Ferrari, McLaren and Lamborghini dominate the championship race tracks where legendary supercars prove their mettle. But sometimes the biggest names in fuel-injected speed modify their purpose-built race cars to become street-legal super vehicles that anyone can buy — anyone with six or seven figures of disposable income, that is. Here's a look at the fastest production cars in the world, their top speeds, the engines that power them and the price tags that keep them out of reach for all but the most well-heeled speed demons.
Last updated August 30, 2019.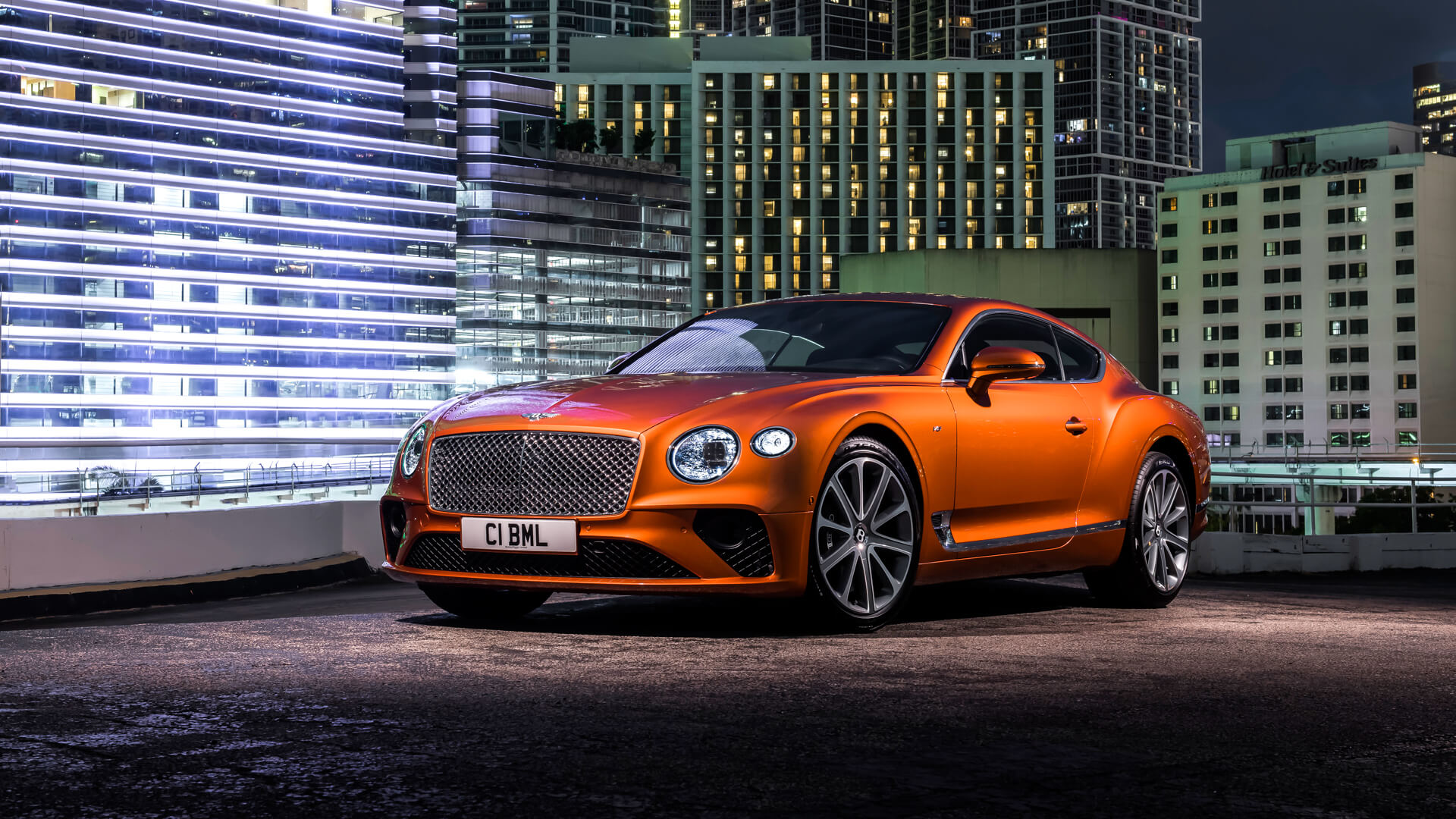 James Lipman / Bentley Motors Limited
2019 Bentley Continental GT
Top speed: 207 mph 

Cost: $200,000
The famed British automaker refers to the Continental GT as "the most advanced Bentley model ever built." Its six-liter, W12 twin-turbocharged engine was built from a brand-new design. That, along with its eight-speed, dual-clutch transmission, launch it from 0-60 in a minuscule 3.6 seconds. It's fitted, trimmed and detailed with classic Bentley craftsmanship and luxury materials, but the real draw is the power. The Continental GT has a 5,950-cc engine that puts out 626 brake horsepower.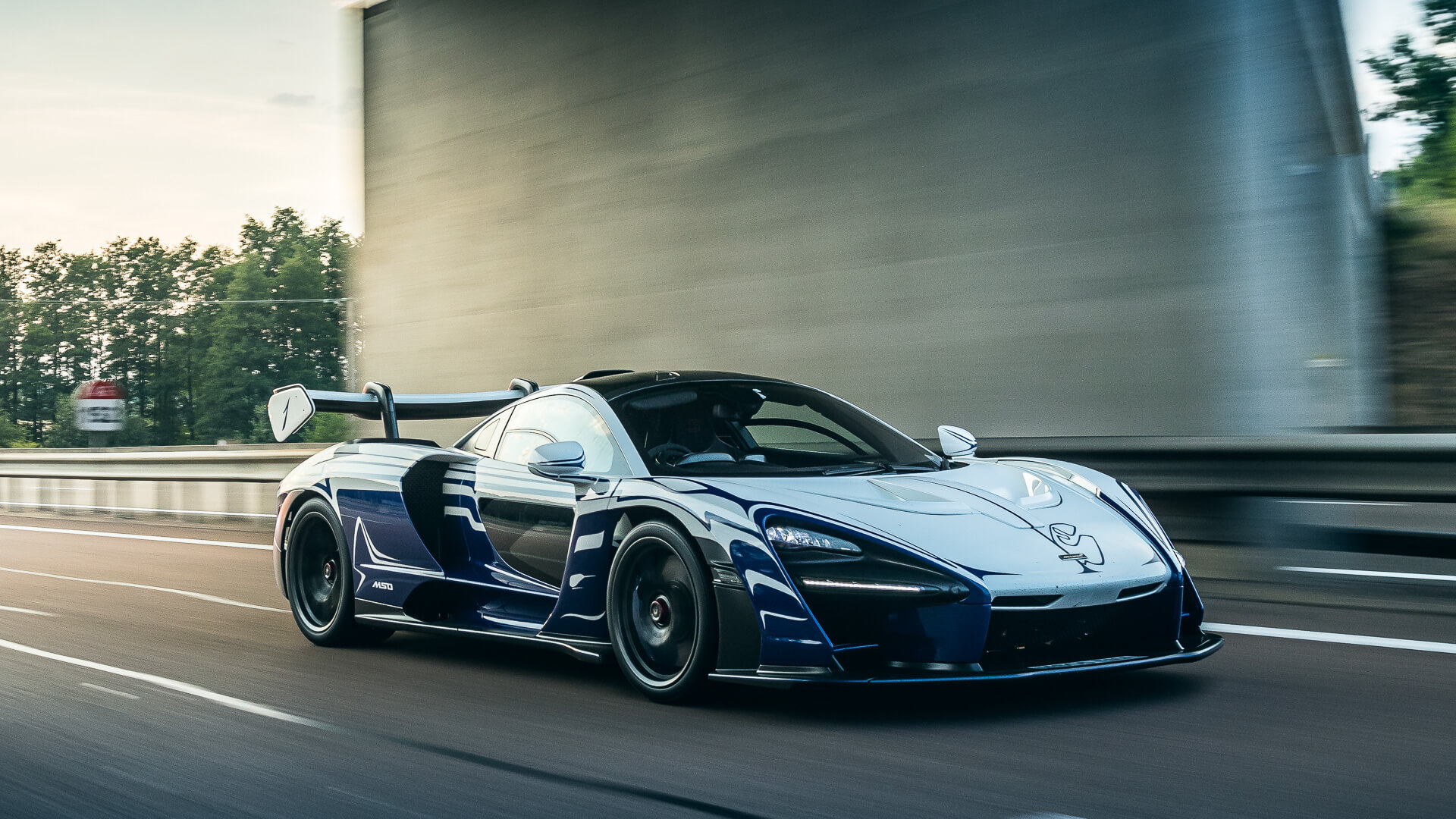 McLaren Senna
Top speed: 208 mph

Cost: $837,000
Not since the iconic F1 has McLaren produced a high-performance car that was as light as the one it named in honor of famed Formula 1 driver Ayrton Senna. Built as a race car and designed for the track, the Senna is street legal despite its 4.0-liter twin-turbocharged V8 engine. It is the most powerful engine ever produced for a McLaren road car.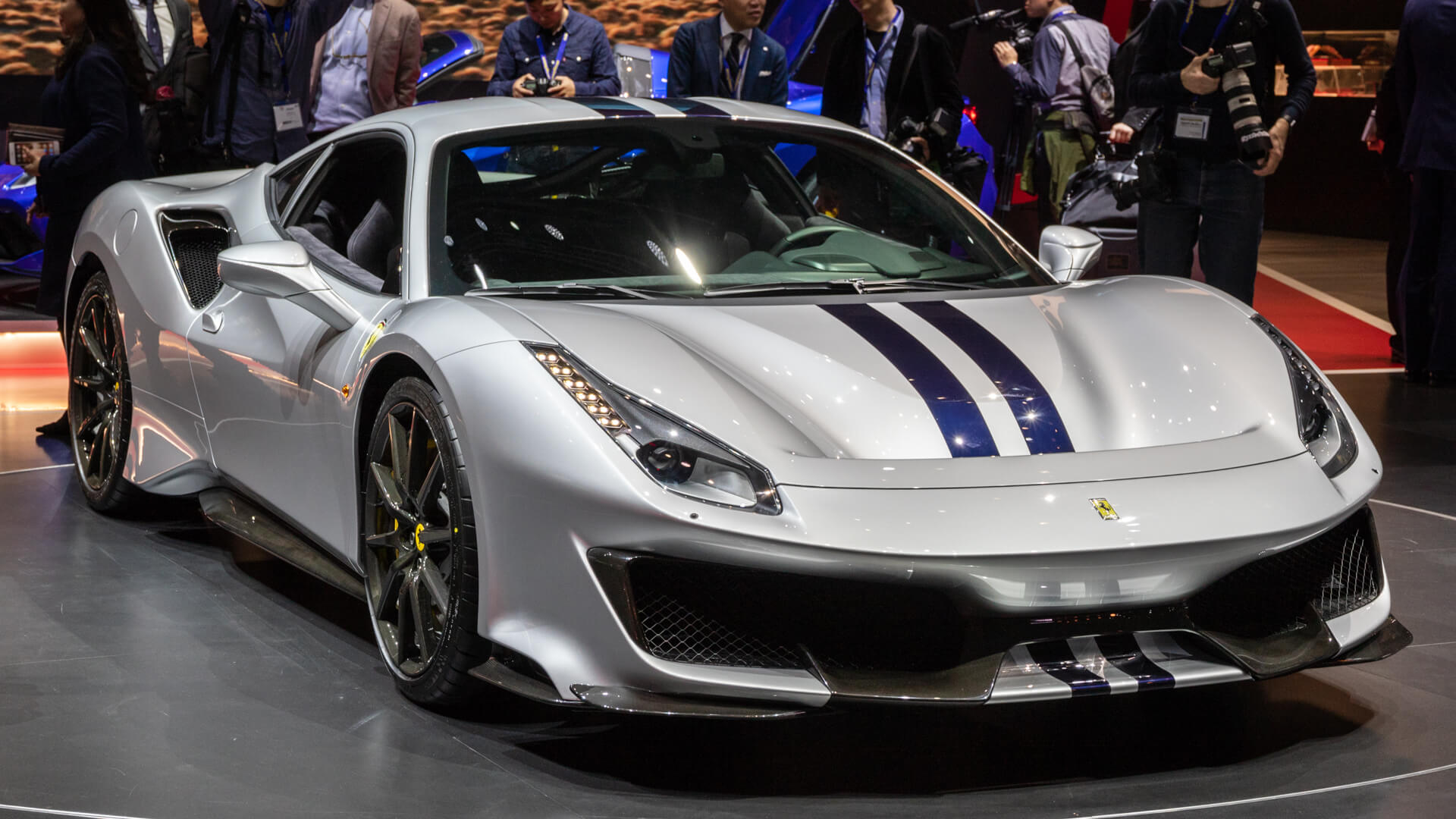 VanderWolf Images / Shutterstock.com
Ferrari 488 Pista
Top speed: 211 mph

Cost: $350,000
The 488 Pista boasts the most powerful V8 engine in the history of the vaunted Ferrari marque. The V8 90-degree twin-turbo engine goes from 0-125 mph in just 7.6 seconds. The brand-defining motor was built on the foundation of a Ferrari turbo engine that won the title of International Engine of the Year in both 2016 and 2017.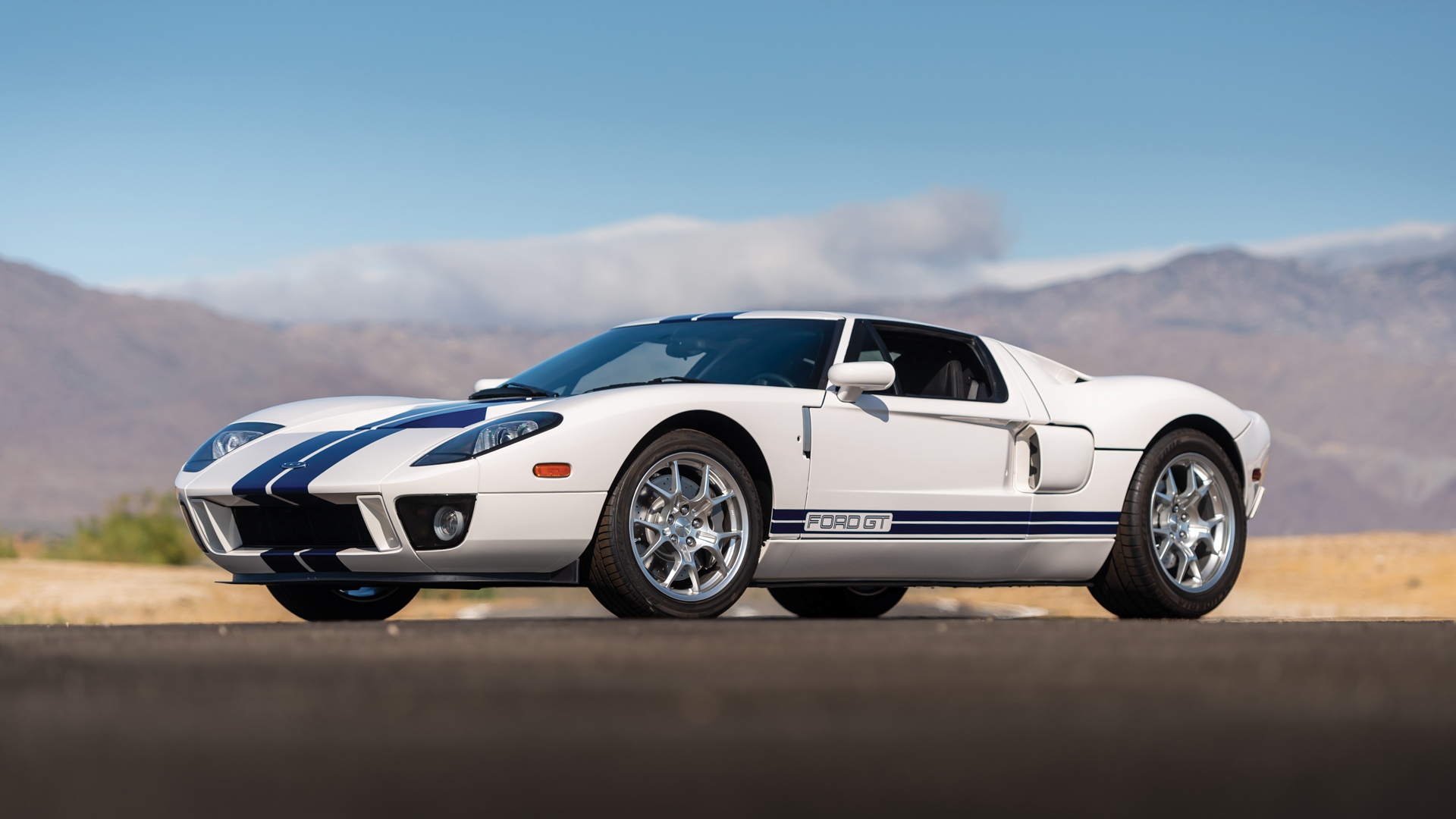 Ford GT
Top speed: 216 mph

Cost: $500,000
The current GT is the most powerful version of the model that Ford has ever built. The muscle comes from its 3.5-liter EcoBoost V6 engine, which drums up 647 horsepower. Long hours of wind-tunnel testing went into the distinct teardrop shape, which provides wind-splitting aerodynamics that reduce drag while maximizing downforce on the strong but light Ford GT.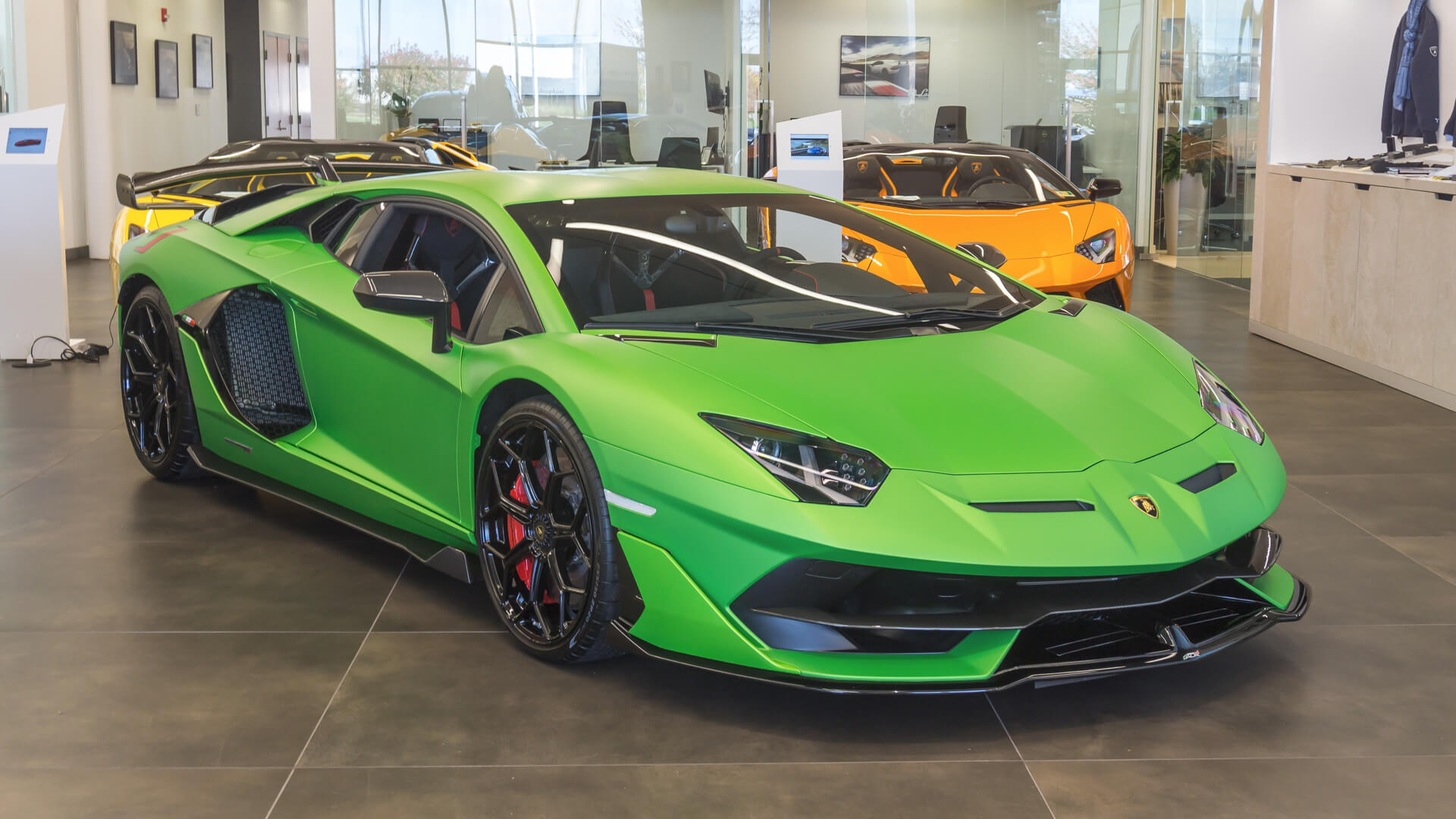 Erik Cox Photography / Shutterstock.com
Lamborghini Aventador SVJ
Top speed: 217 mph

Cost: $573,966
Even by the standards of Lamborghini, the Aventador SVJ is a force on both the track and the highway. It vaults from 0-62 mph in 2.8 seconds and its seven-speed transmission is built on a four-wheel-drive platform. Its naturally aspirated V12 engine cranks out 770 horsepower and 531 pound-feet of torque, but it's not weighed down thanks to a featherweight carbon fiber chassis.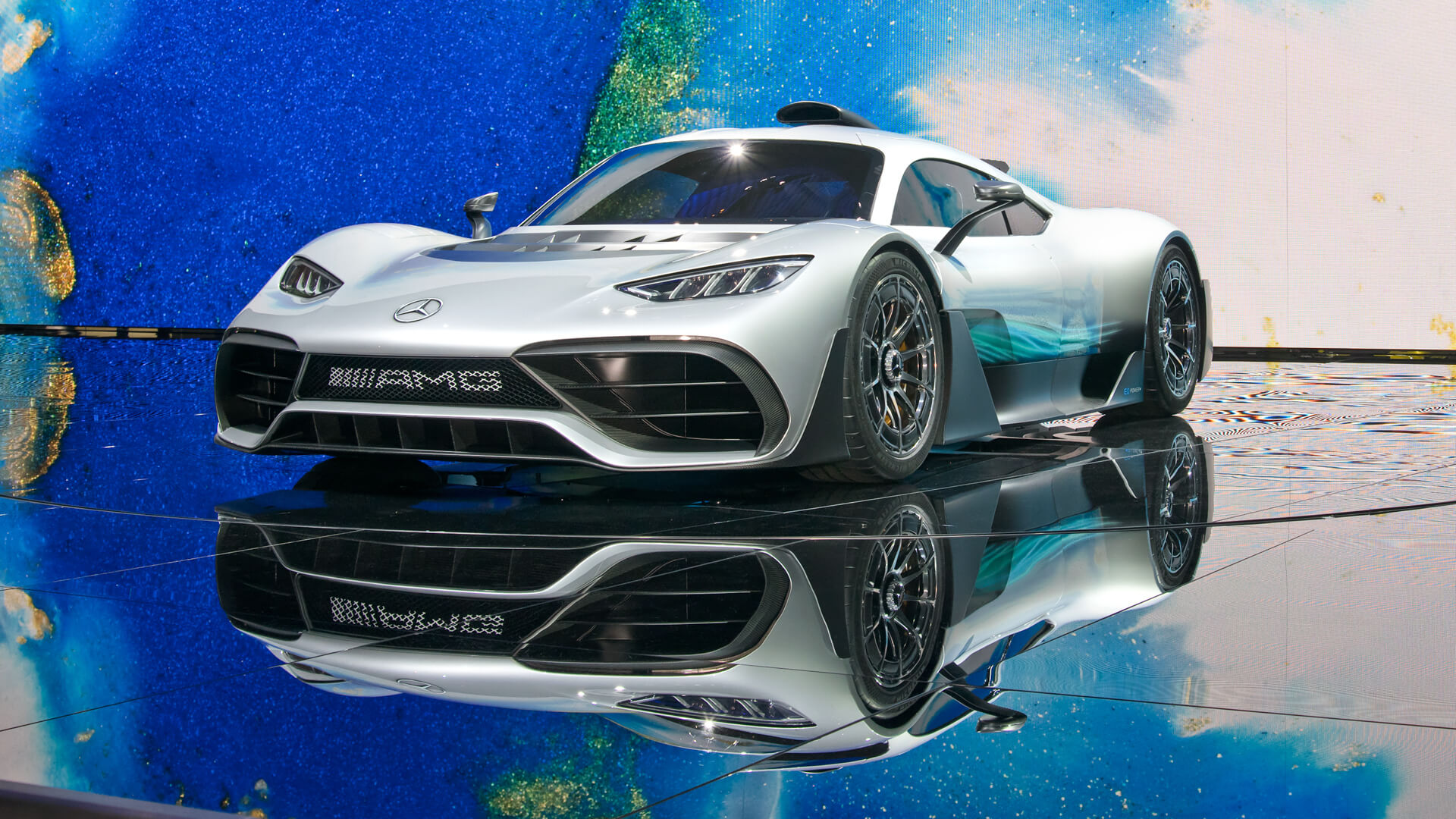 eans / Shutterstock.com
Mercedes-AMG Project One
Top speed: 217 mph

Cost: $2.7 million
Mercedes earned victories in the FIA Formula 1 World Drivers' Championships and four successive FIA Formula One World Constructors' Championships — and now the car that did it is street legal. Introduced in 2017 but first made available in 2019, the Mercedes-AMG Project One is a performance hybrid that generates more than 1,000 horsepower. The 1.6-liter hybrid engine has four electric motors, including two that drive the front wheels, one that's integrated into the turbocharger and one that links the engine to the crankcase.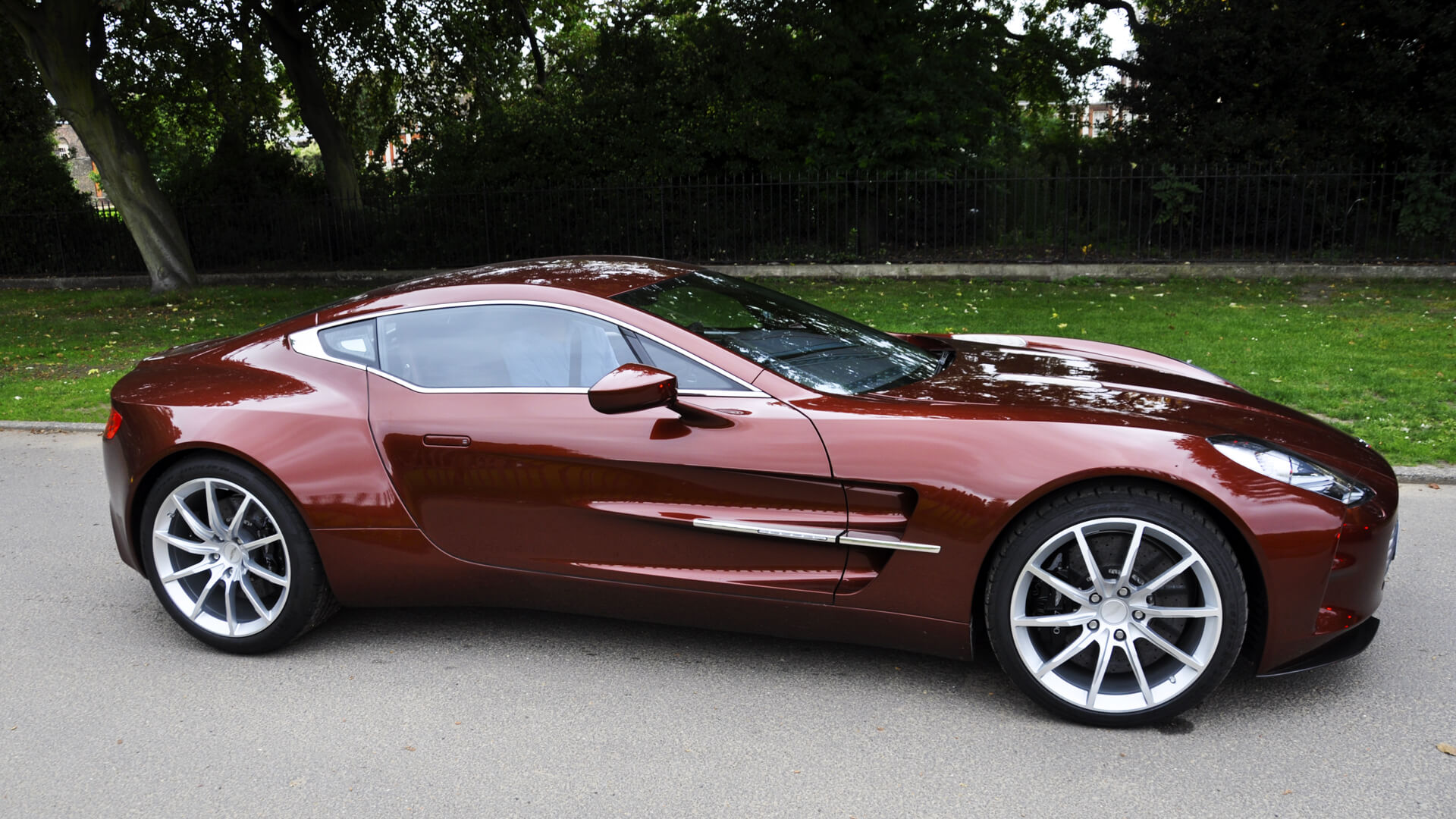 Thomas Dutour / Shutterstock.com
Aston Martin ONE-77
Top speed: 220

Cost: $1.85 million
Billed as "the ultimate Aston Martin," the ONE-77 gets its name from the number of examples of the hypercar that were ever produced: 77. Aston Martin first gave the world a glimpse in 2008 but unveiled it completely in 2009 and by 2012, production was complete. Thanks to a 7.3-liter V12 engine and a rigid but lightweight carbon fiber and aluminum body shell, it is the fastest Aston Martin ever built.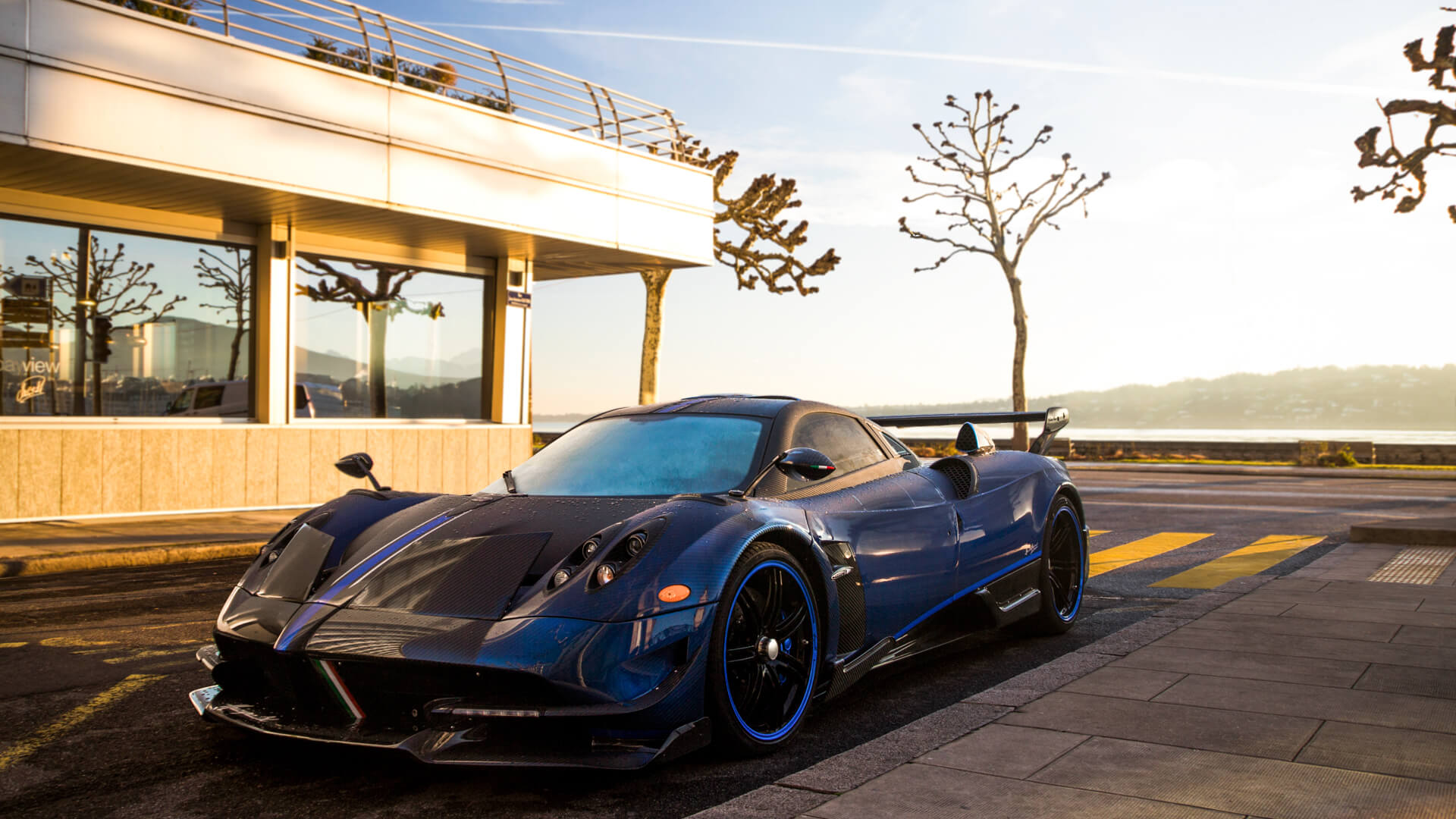 dimcars / Shutterstock.com
Pagani Huayra
Top speed: 230 mph

Cost: $2.5 million
A full 754 horsepower is the driving force behind the ultra-low production 2018 Pagani Huayra, and it's all made possible by a Mercedes-Benz AMG V12 60-degree 36-valve engine. Pagani isn't as well known as fellow Italian automakers Ferrari and Lamborghini, but it makes supercars that play second fiddle to no one. The Huayra does at least 230 mph and flies from 0-60 in less than 2.9 seconds.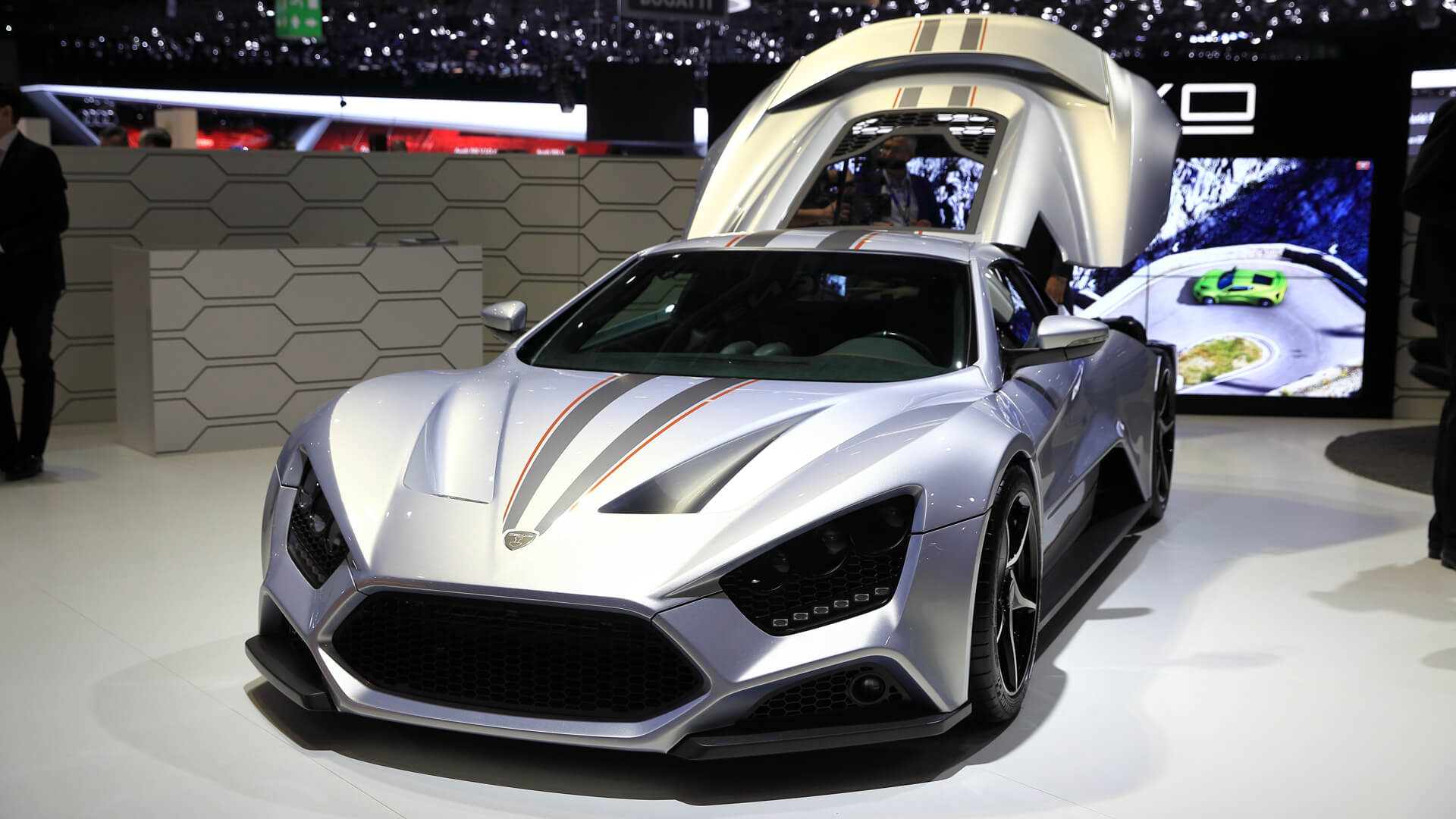 Dong liu / Shutterstock.com
Zenvo TS1 GT
Top speed: 233 mph

Cost: $1.9 million
First unveiled at the Geneva Motor Show in 2016, the Zenvo TS1 GT debuted for real in 2017 as the next evolution of the ST1. It got a major boost in handling thanks to a smaller capacity engine and gearbox combined with twin-supercharged induction. Zenvo is a relatively obscure Danish supercar maker, but a name doesn't make a car. What makes a car is a 5.8-liter V8 that can generate up to 1,100 horsepower and rocket from 0-60 in 2.8 seconds.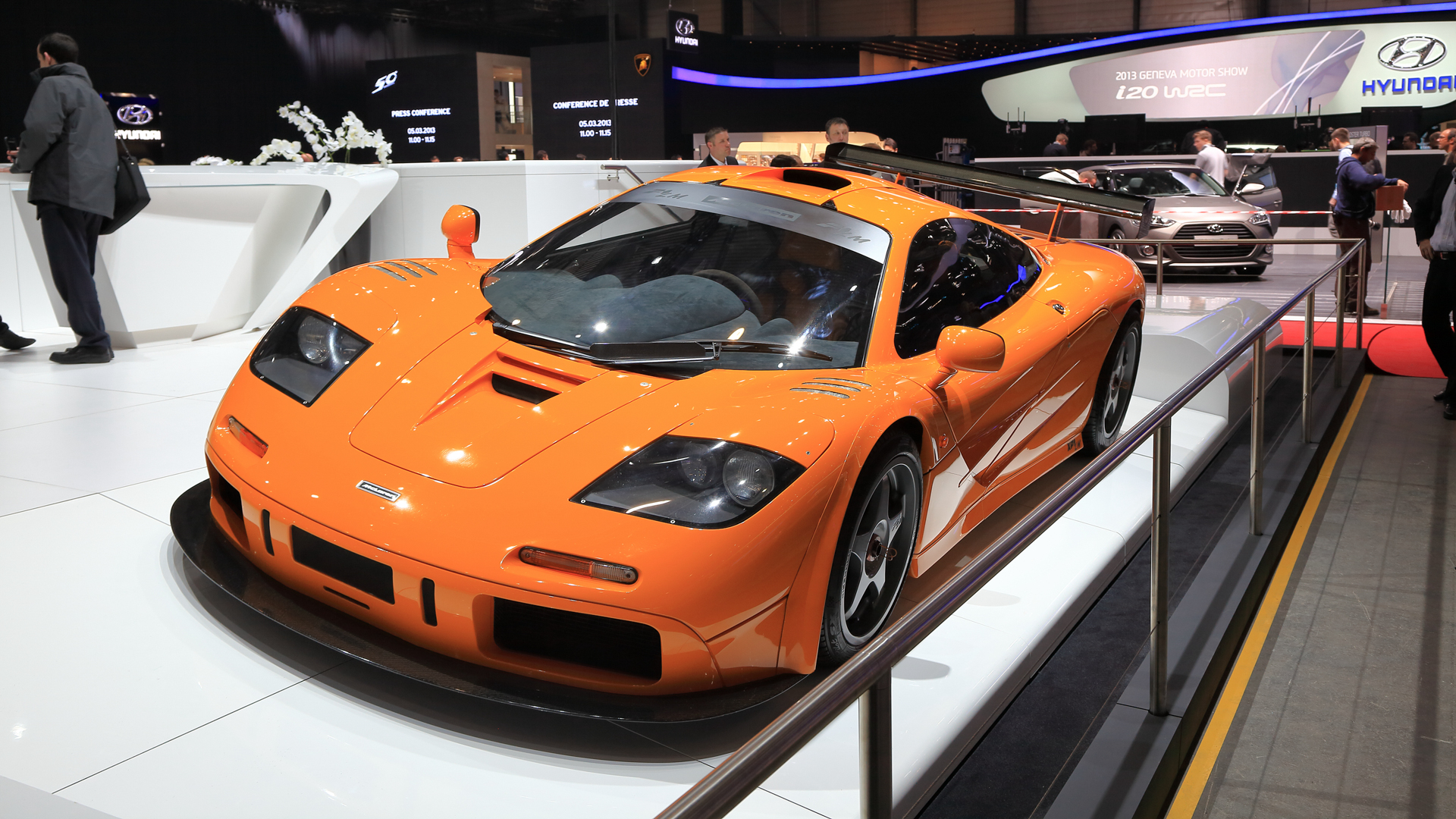 Dong liu / Shutterstock.com
McLaren F1
Top speed: 240.1 mph

Cost: $1 million (new in 1993-98)
The McLaren F1 defined a generation of sports cars and is still considered by many to be the greatest production supercar ever built. With a proud history dating back to the early '90s, the F1 first broke the road car top-speed record in 1993 when it was clocked at 231 mph, blowing away the 217 mph that the Jaguar XJ220 briefly held before. In 1998, the F1 broke its own record when it hit 240.1 mph (the driver shifted into sixth gear at 199). The record has since been topped, but the McLaren F1 remains the fastest naturally aspirated production car ever built, and it probably always will be.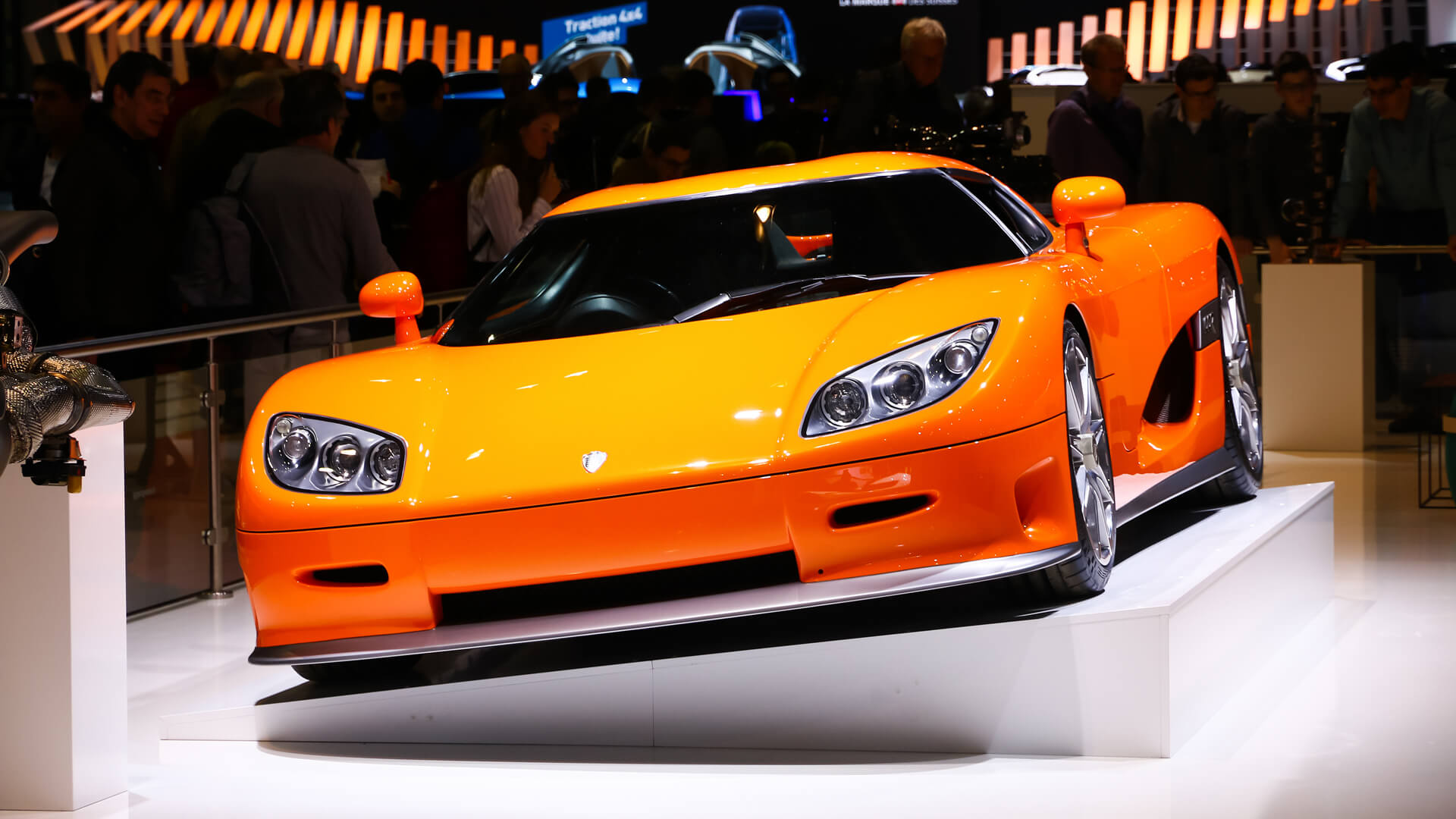 Art Konovalov / Shutterstock.com
Koenigsegg CCR
Top speed: 241 mph

Cost: $650,000
Born from the Koenigsegg CC8S, only 14 CCRs were ever built, all between 2004-06. The addition of twin compressors allowed the larger engine to generate a full 806 hp. The car's sheer power was revealed in 2005 when the CCR was clocked at 241 mph at Italy's Nardo test track. The moment signaled the end of the eight-year record for the world's fastest road car that the McLaren F1 set in 1998.
Gerrit Gloeckner/AP / Shutterstock.com
Milan Red
Top speed: 249 mph

Cost: $2.1 million
The Milan Red can go from 0-62 mph in 2.5 seconds despite the fact that only the rear wheels receive all the power — and it's a lot of power. Austria's first hypercar has a 6.2-liter V8 engine that's quad-turbocharged. It generates 1,306 horsepower, enough for the Milan Red to hit 124 mph in 5.5 seconds and go from 0-186 in less than 10 seconds.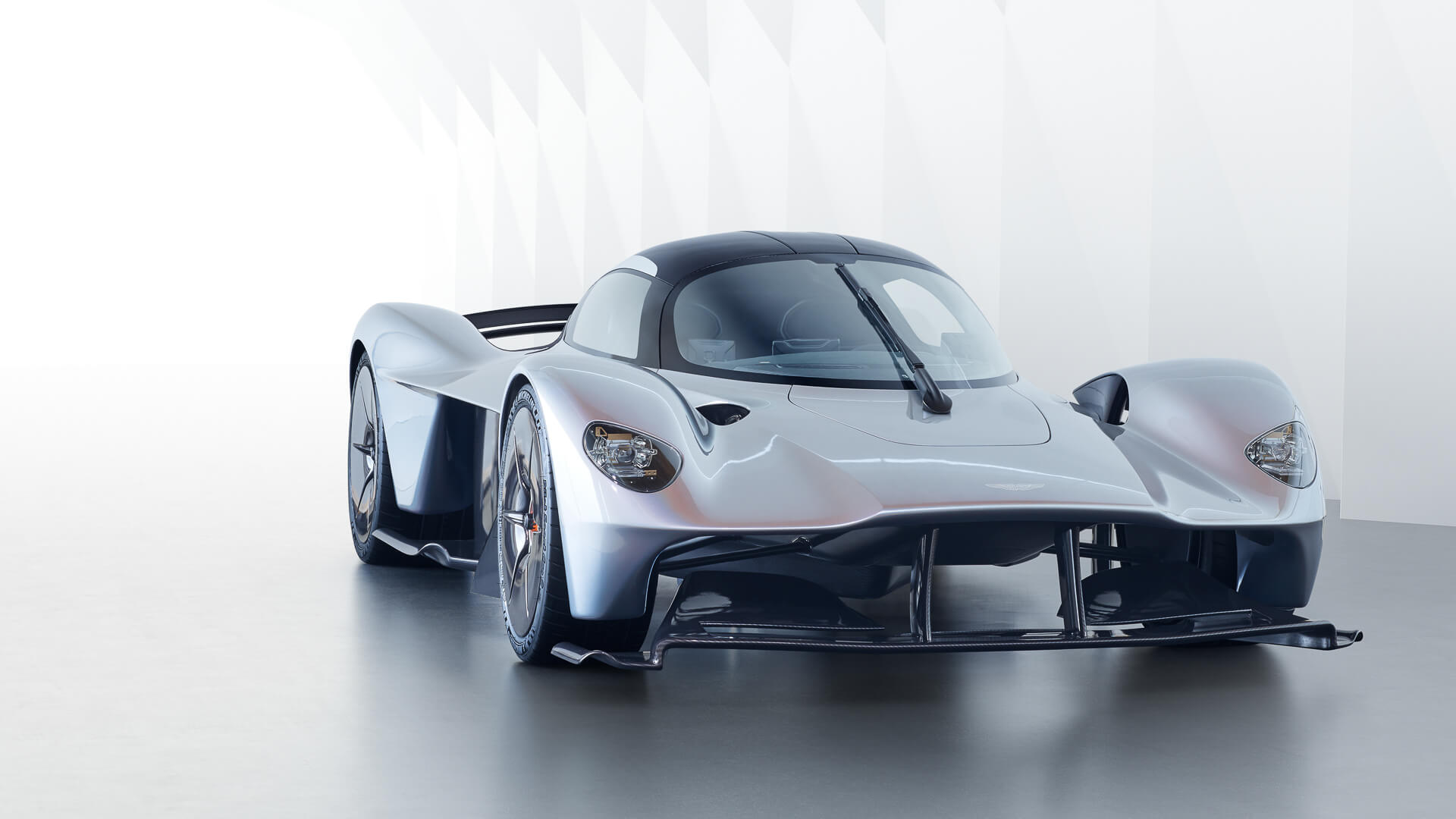 Aston Martin Valkyrie
Top speed: 250 mph

Cost: $3.2 million 
The Aston Martin Valkyrie has a naturally aspirated 1,130-hp 6.5-liter V12 engine that takes advantage of a hybrid technology electric motor for an extra boost of power. It has a one-to-one power-to-weight ratio thanks to a full carbon-fiber structure that makes it incredibly lightweight. It doesn't contain a single steel component. Currently in production, the Valkyrie is Aston Martin's first hypercar and only 150 will ever be built.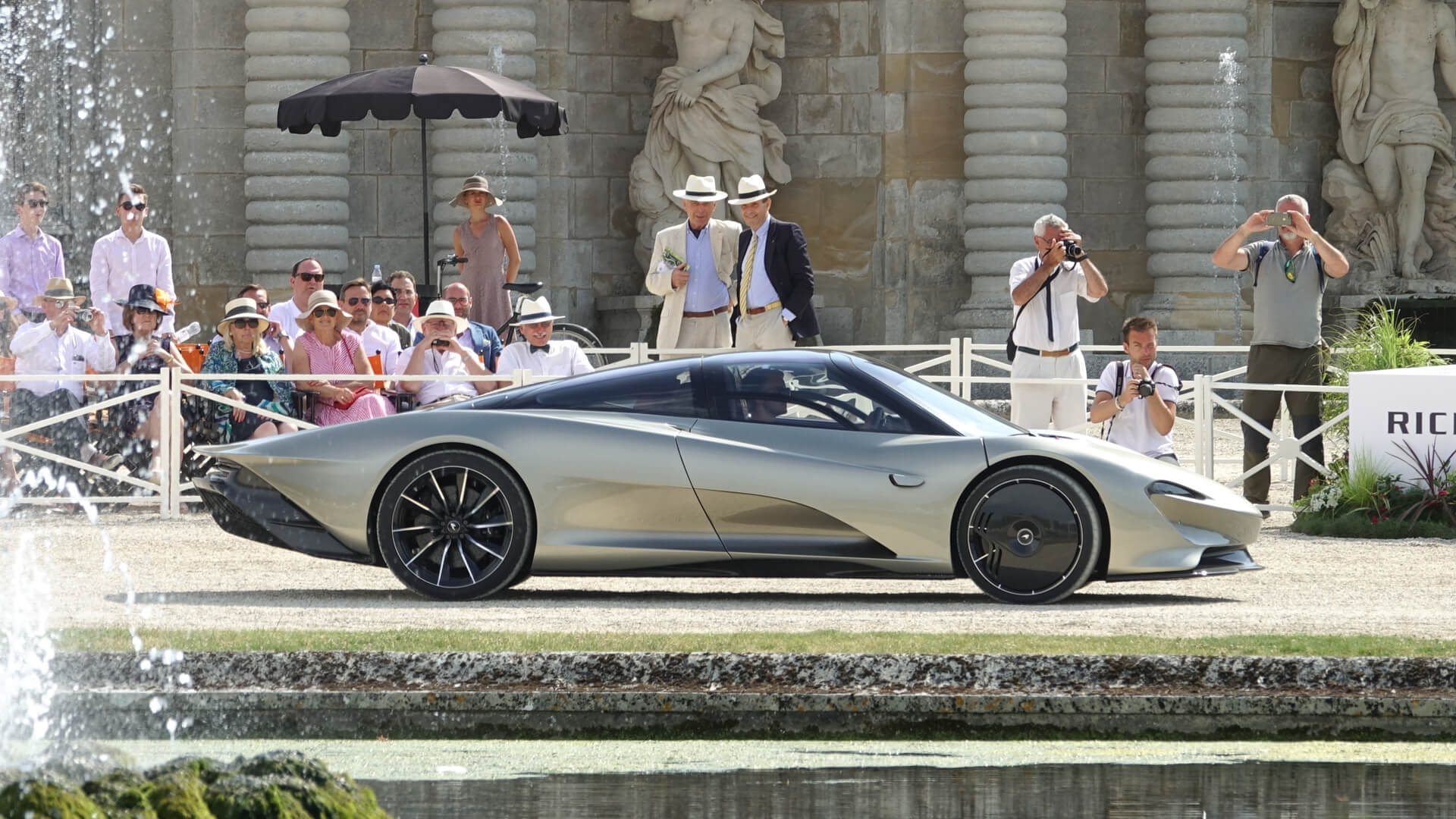 Y.Leclercq / Wikimedia Commons
McLaren Speedtail
Top speed: 250 mph

Cost: $2.1 million
It's no secret that the McLaren Speedtail's 1,036 horsepower comes from its 4.0-liter V8 engine and eMotor, but several blanks remain unfilled. The engine capacity is TBA, as are the maximum torque and 0-62 mph acceleration rate. McLaren does promise, however, that its first-ever hyper GT — which the company claims is the most aerodynamically efficient car it ever built — will top out at 250 mph.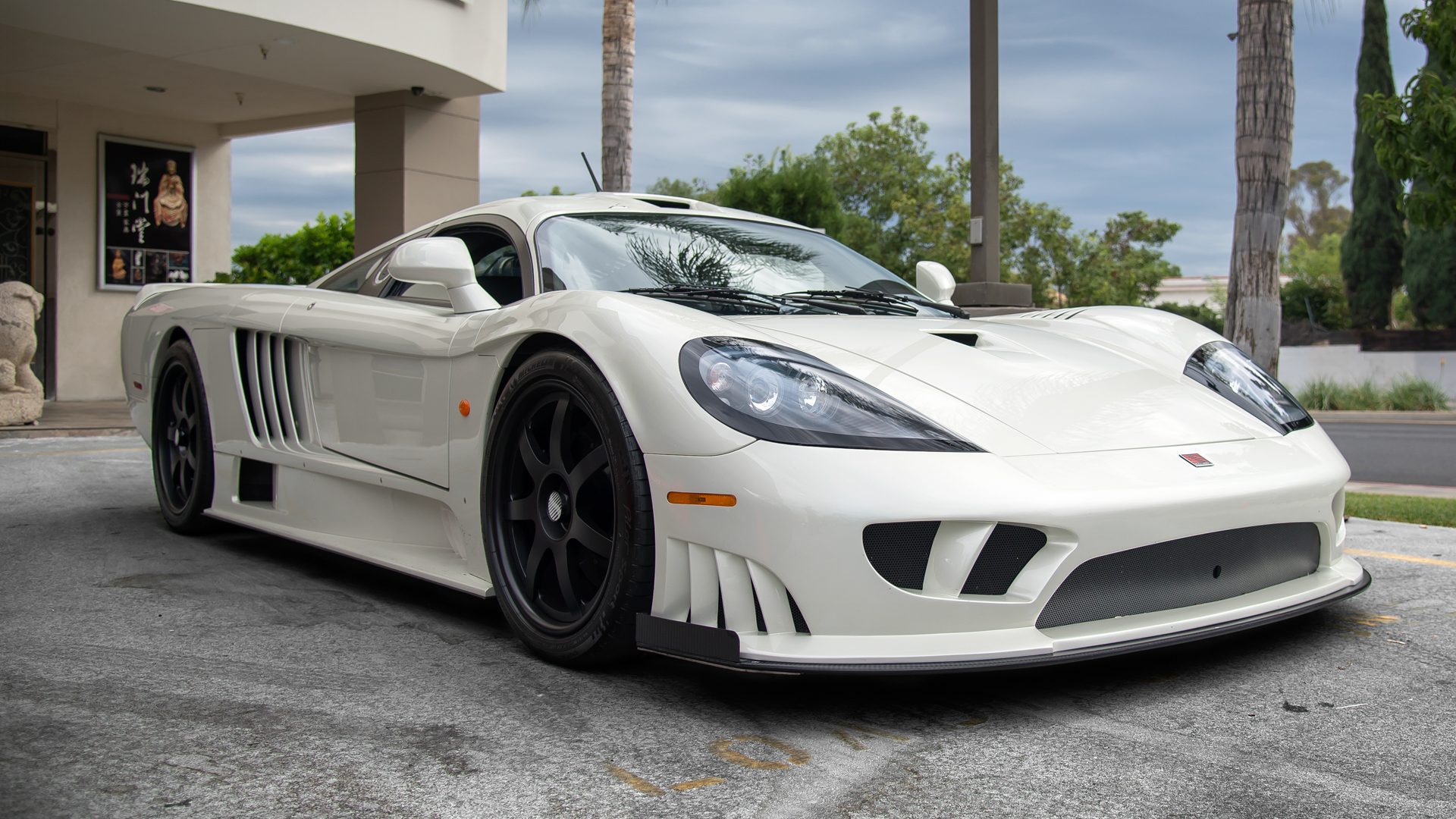 Axion23 / Wikimedia Commons
Saleen S7 Twin Turbo
Top speed: 250 mph

Cost: $580,000
An evolution of the naturally aspirated S7, the Saleen S7 Twin Turbo gets 750 horsepower from its seven-liter V8 engine. It goes from 0-60 in 3.3 seconds and 1-100 in 6.0, but it was never built to perform as well as what you'd expect from Veyron and other cars — it was built purely for speed. At its core, it's an S7R sport racer with a refined interior and an engine modified to satisfy road car emissions standards.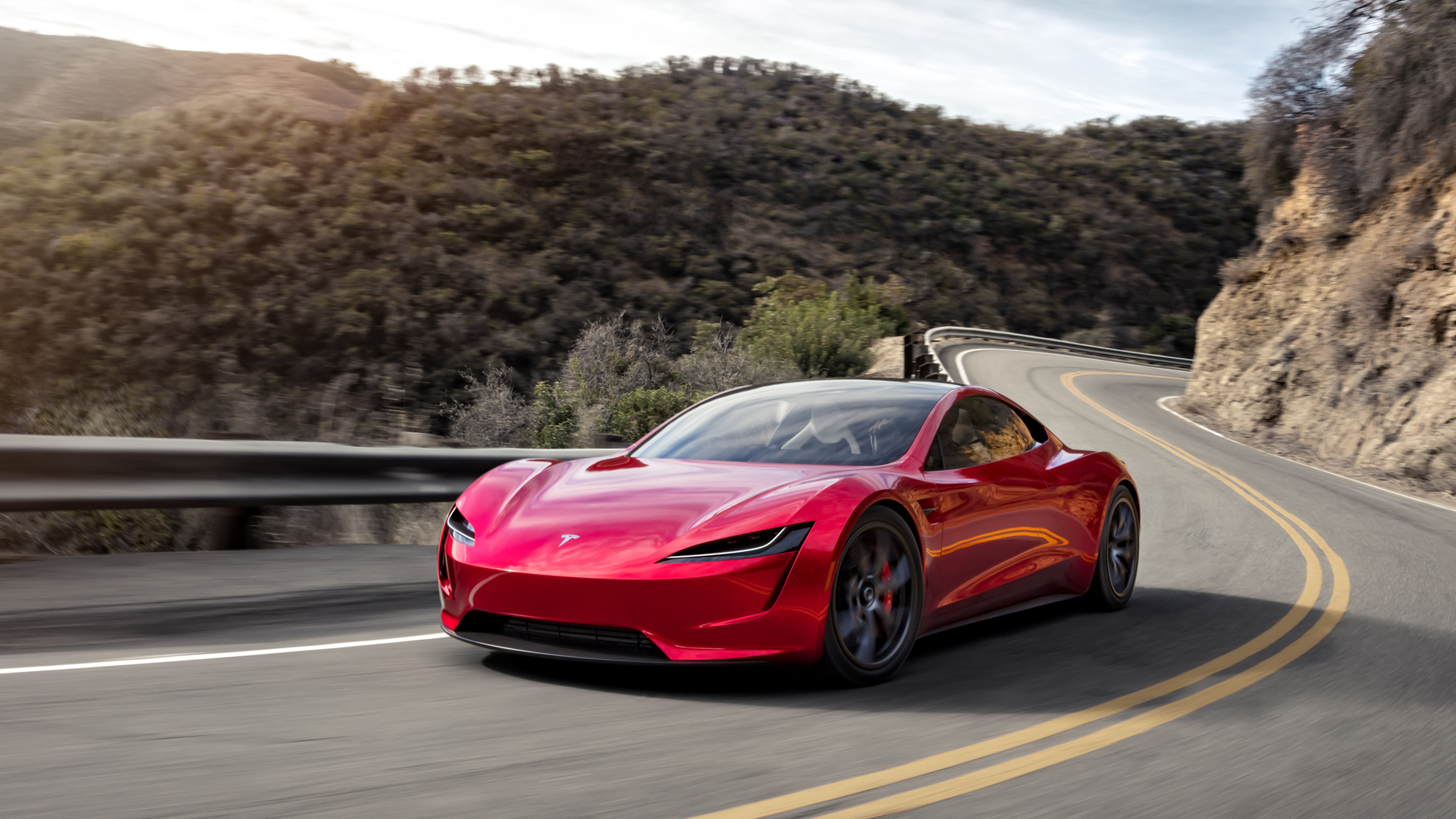 Tesla Roadster
Top speed: 250+ mph

Cost: $200,000
For a car with no gas tank, the Tesla Roadster sure does put up some astonishing numbers. The electric supercar boasts a top speed of at least 250 mph and goes from 0-60 in a seemingly impossible 1.9-seconds. Tesla bills it as "the quickest car in the world." You can put $50,000 down to reserve one right now, and you might save that much on gas compared to what you'd pay fueling a regular supercar. The Tesla Roadster has a range of 620 miles.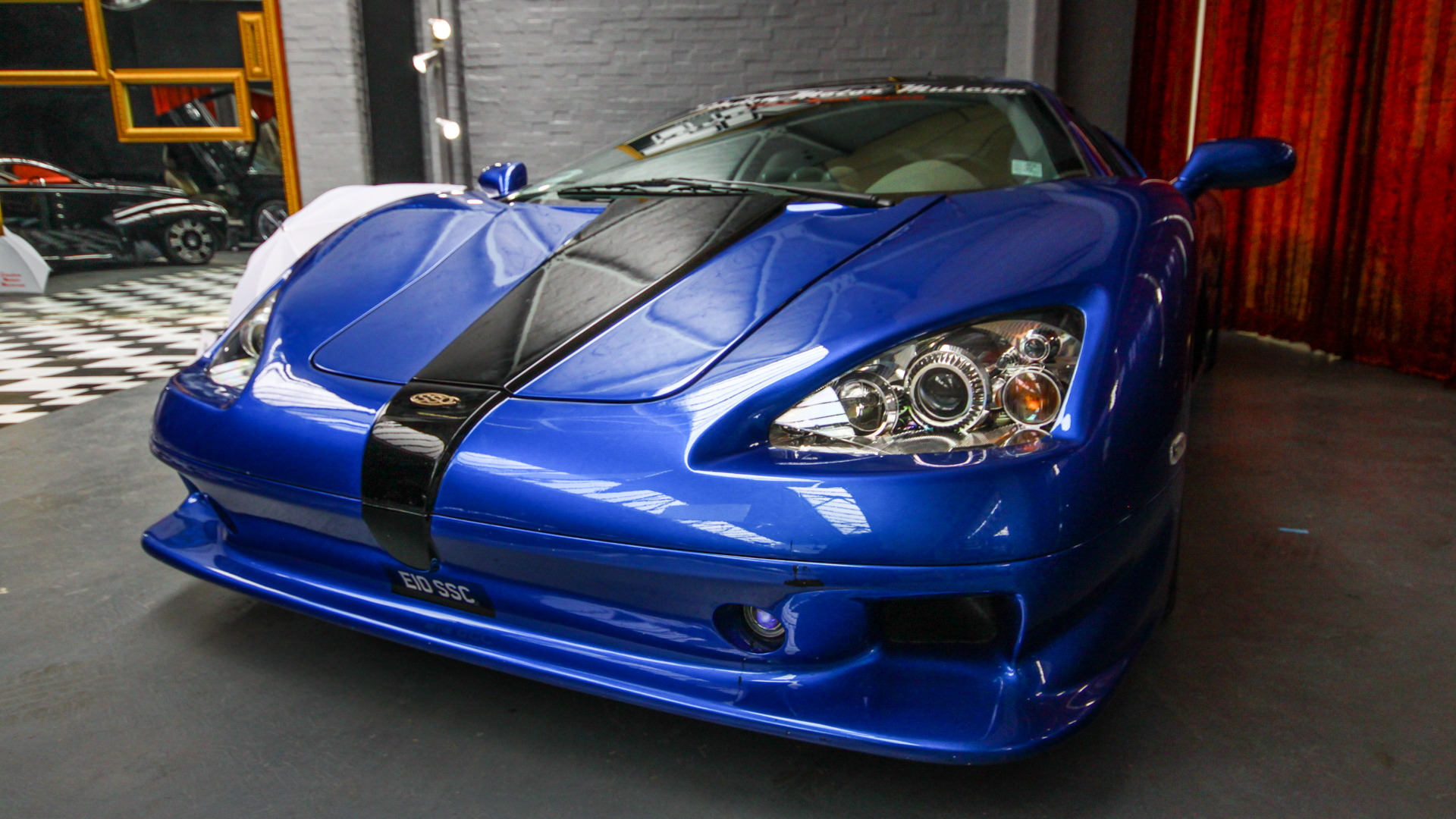 Shane K / Flickr.com
SSC Ultimate Aero
Top speed: 256 mph

Cost: $654,500
In 2006, the then-brand-new Ultimate Aero from Shelby Super Cars broke Enzo Ferarri's slalom course record, but it wasn't done yet. A year later in 2007, in front of representatives from Guinness World Records, the Ultimate Aero stole the title of the fastest production car in the world from the Bugatti Veyron when it clocked a top speed of 256.14 mph.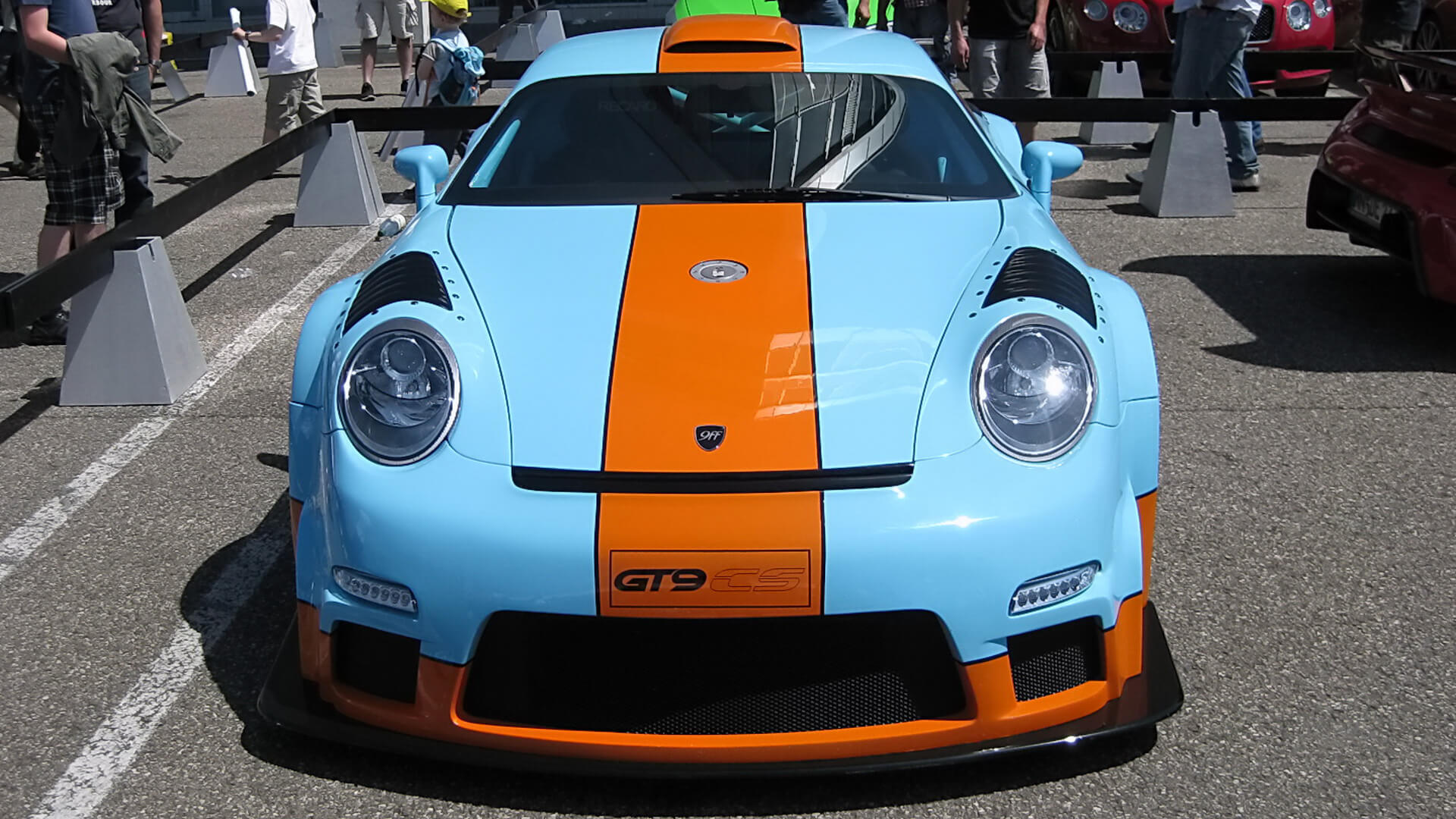 Rick W. Dryve / Flickr.com
9ff GT9-R
Top speed: 257 mph

Cost: $1 million
Germany's 9ff company specializes in making street-legal road cars out of stock Porsche racers, which is how the GT9-R was born. Its body is based on a 911 GT-3, but mechanically, it's a whole different animal. The GT9-R's Kevlar and carbon fiber construction allow it to weigh in at a light 2,923 pounds. Unveiled in 2009, only 20 of the 1,120-horsepower modified Porsches were ever built.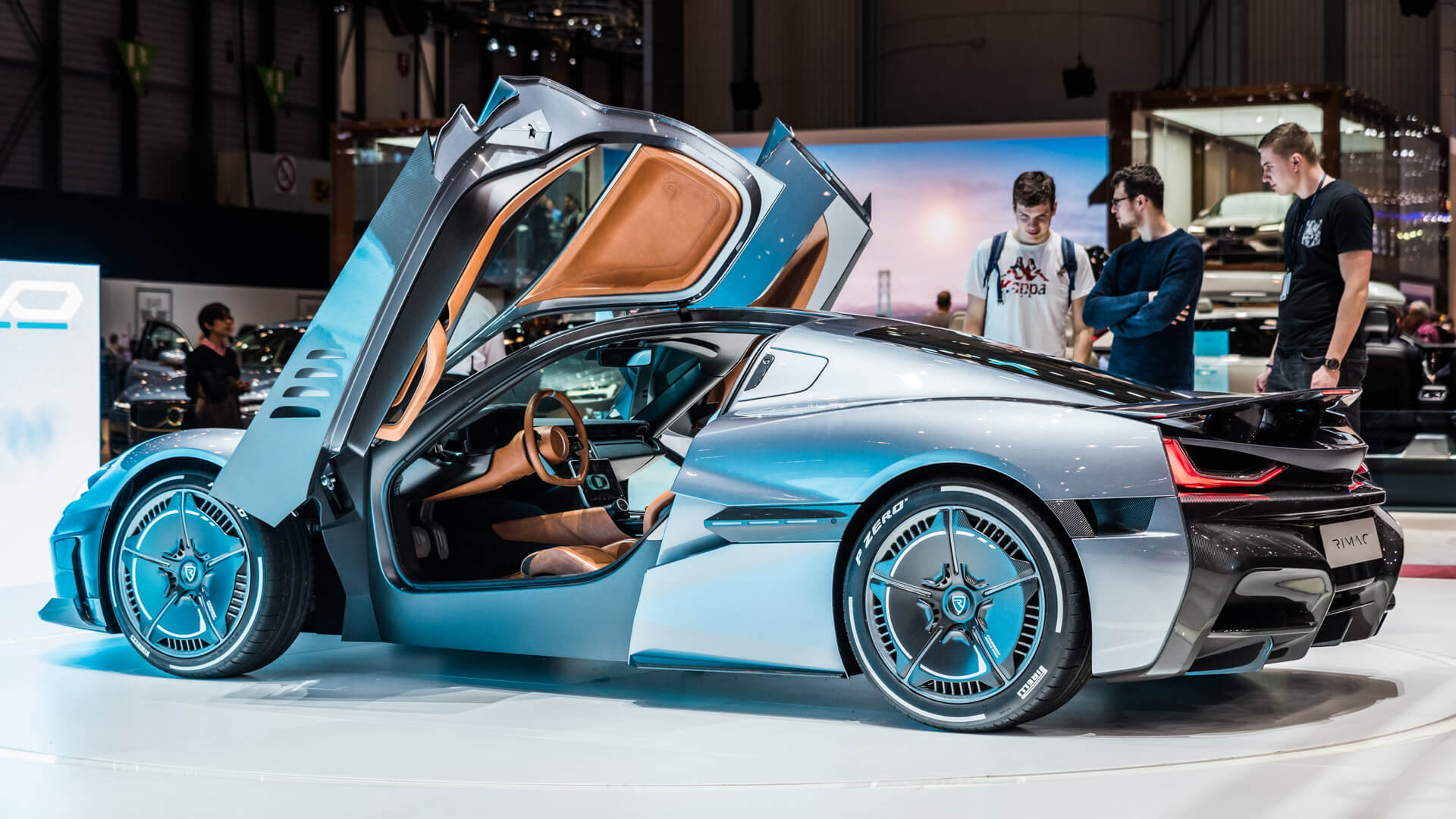 Kaukola Photography / Shutterstock.com
Rimac Concept Two
Top speed: 258 mph

Cost: $2 million
Known as the C_Two, the Rimac Concept Two boasts beastly acceleration that launches it from 0-60 in 1.85 seconds. The fully electric Croatian supercar stunned audiences at the 2018 Geneva Motor Show, and for good reason. Its 258-mph top speed is even more impressive than its 400-mile single-charge range. The most astonishing number, however, is its virtually unimaginable 1,914 horsepower.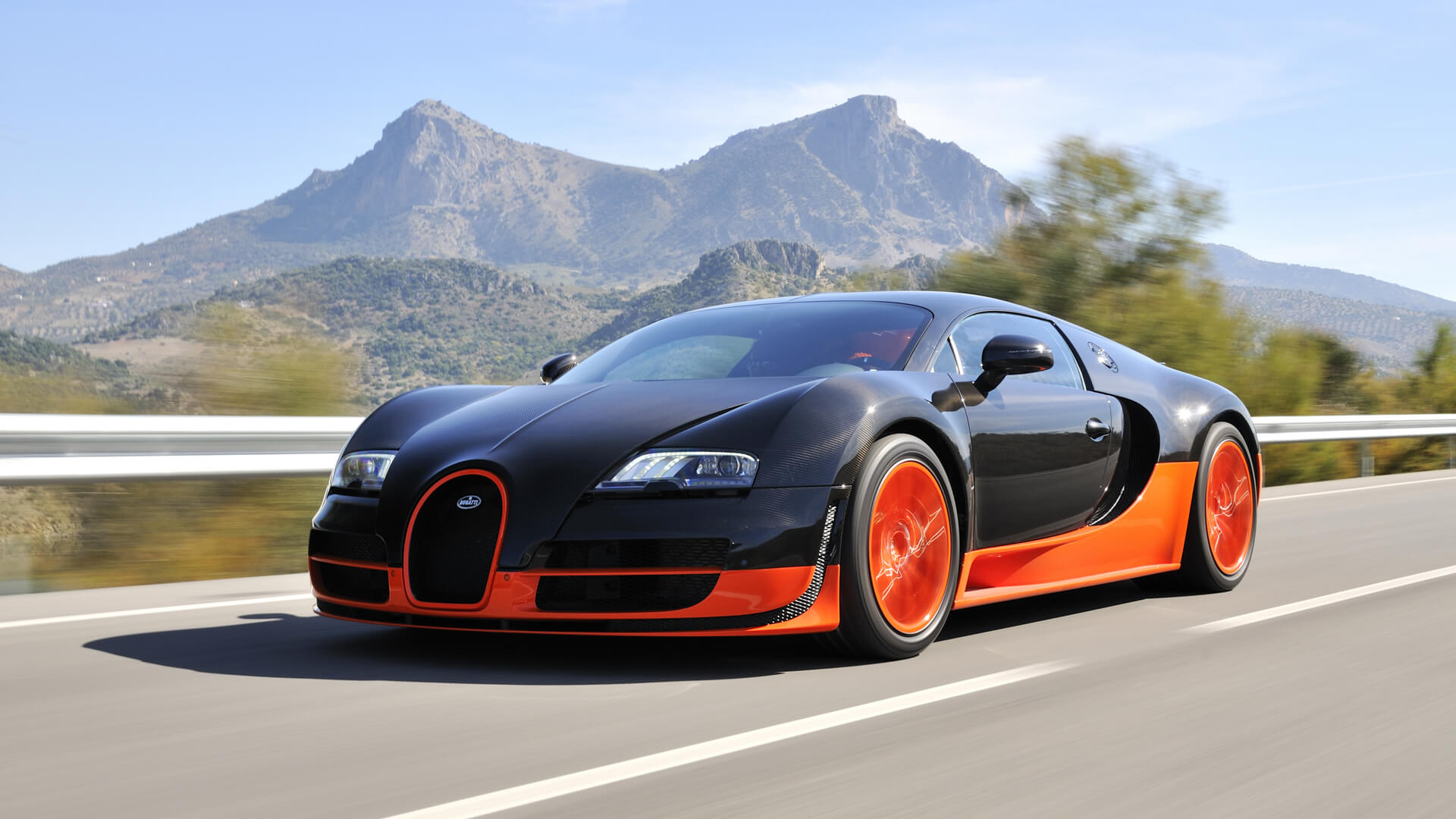 Max Earey / Shutterstock.com
Bugatti Veyron Super Sport
Top speed: 268 mph

Cost: $2.25 million
Bugatti's Super Sport version of the Veyron 16.4 is a 1,200-horsepower beast that is, not surprisingly, completely sold out. Flat and elongated, the Veyron Super Sport goes from 0-62 in 2.5 seconds. Launched in 2010, it quickly set the Guinness land speed record for road cars when it was clocked at 267.86 mph.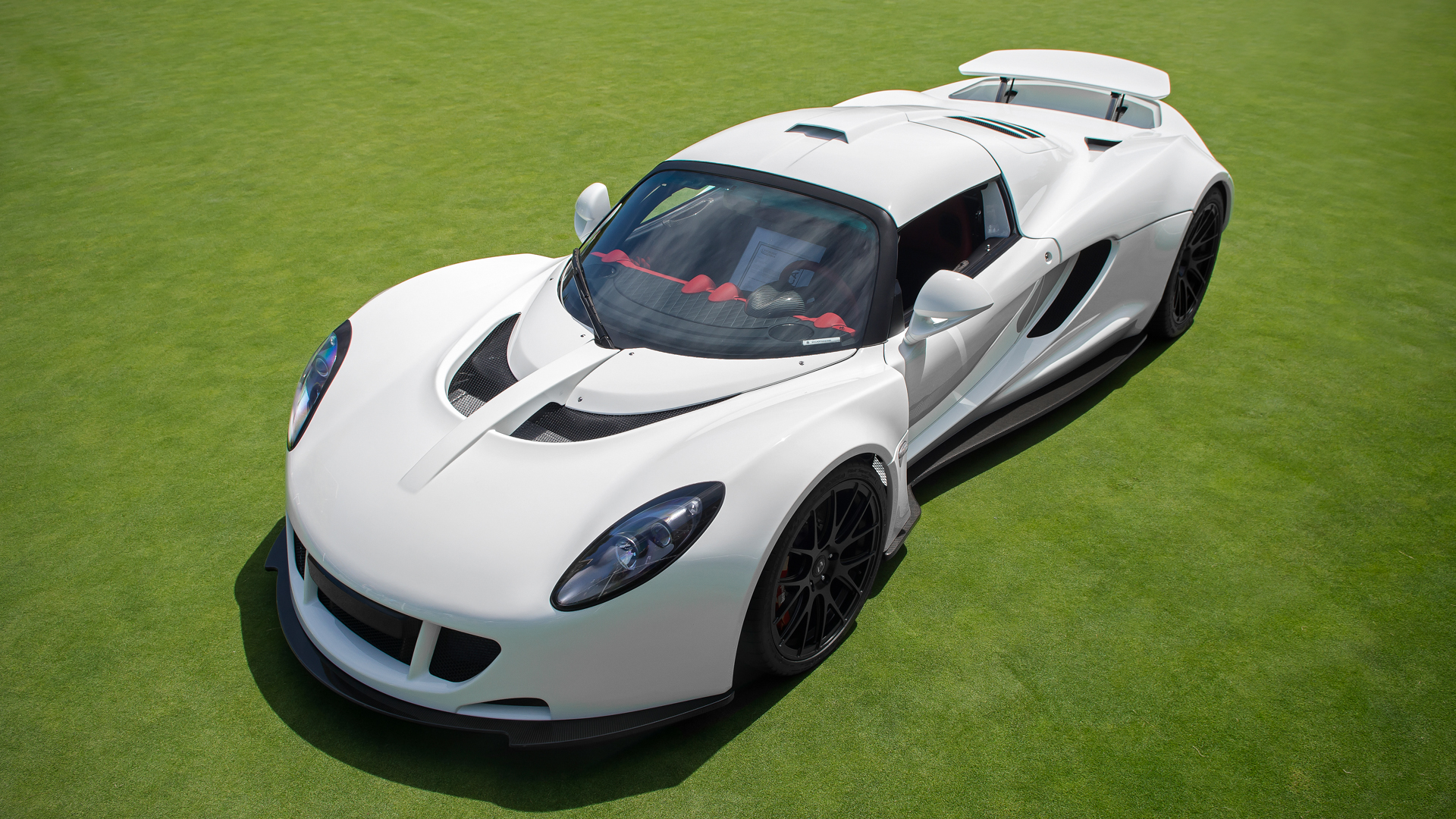 Hennessey Venom GT
Top speed: 270 mph

Cost: $1.2 million
In 2007, the makers of the Hennessey Venom GT accepted an offer from "Road & Track" magazine to compete against the world's fastest cars to see which one could accelerate from 0-200 the fastest. The Venom GT roared to first place by completing the climb to 200 in a stunning 20.3 seconds. The secret? Its 90-degree twin-turbo V8 engine, which delivers 1,244 horsepower.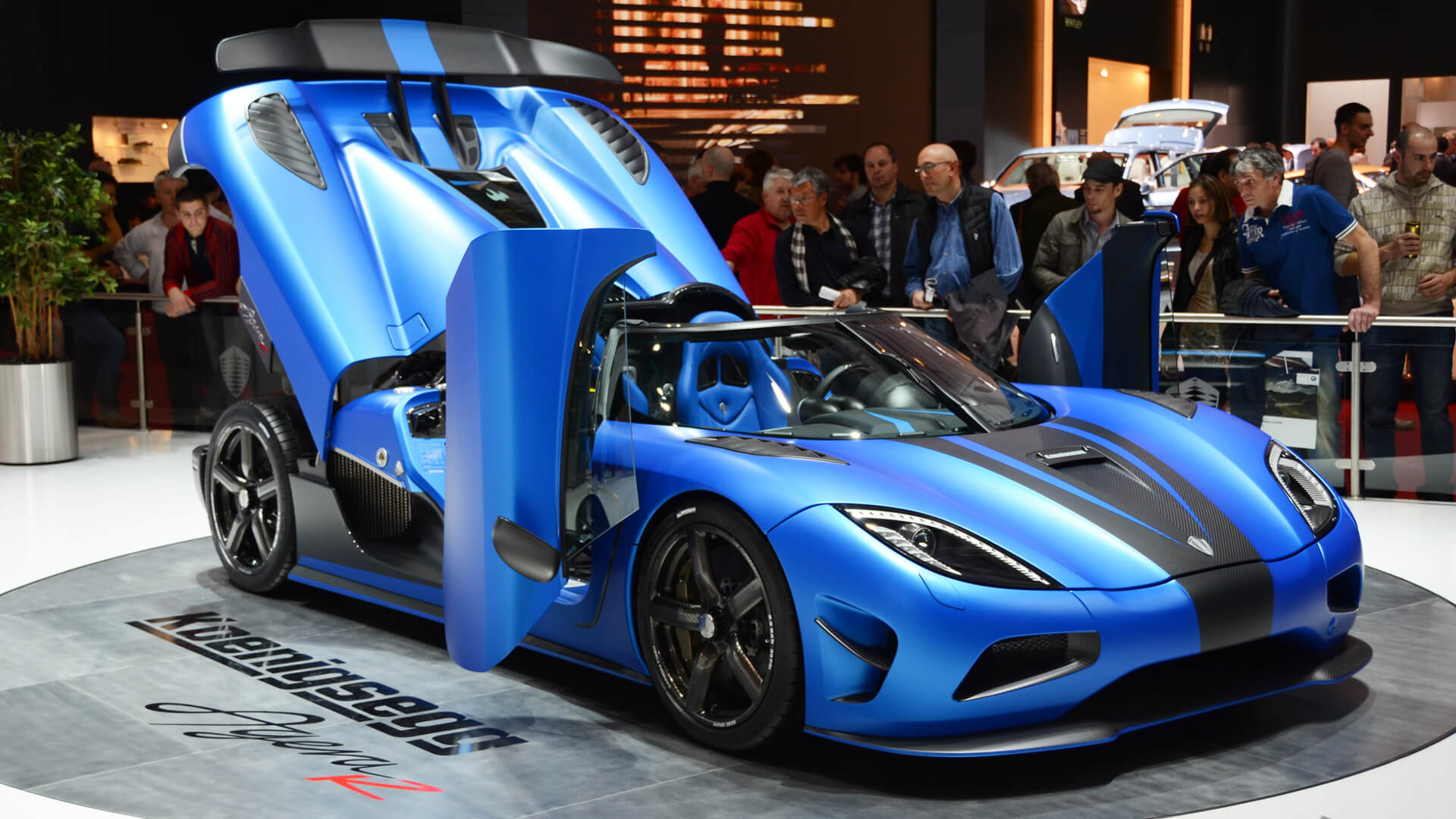 Alexander Chaikin / Shutterstock.com
Koenigsegg Agera R
Top speed: 273 mph

Cost: $1.7 million
All 18 examples of the Koenigsegg Agera R ever built were made between 2011 and 2014. An upgrade of the Agera, the R version broke the 0-200 mph record once and the 0-200-0 record twice during its inaugural year. Its 5.0-liter V8 engine puts out 1,140 horsepower, but the Koenigsegg isn't about power at any expense. It was the first hypercar brand to incorporate green technology and the Agera R boasts several eco-friendly features and functions.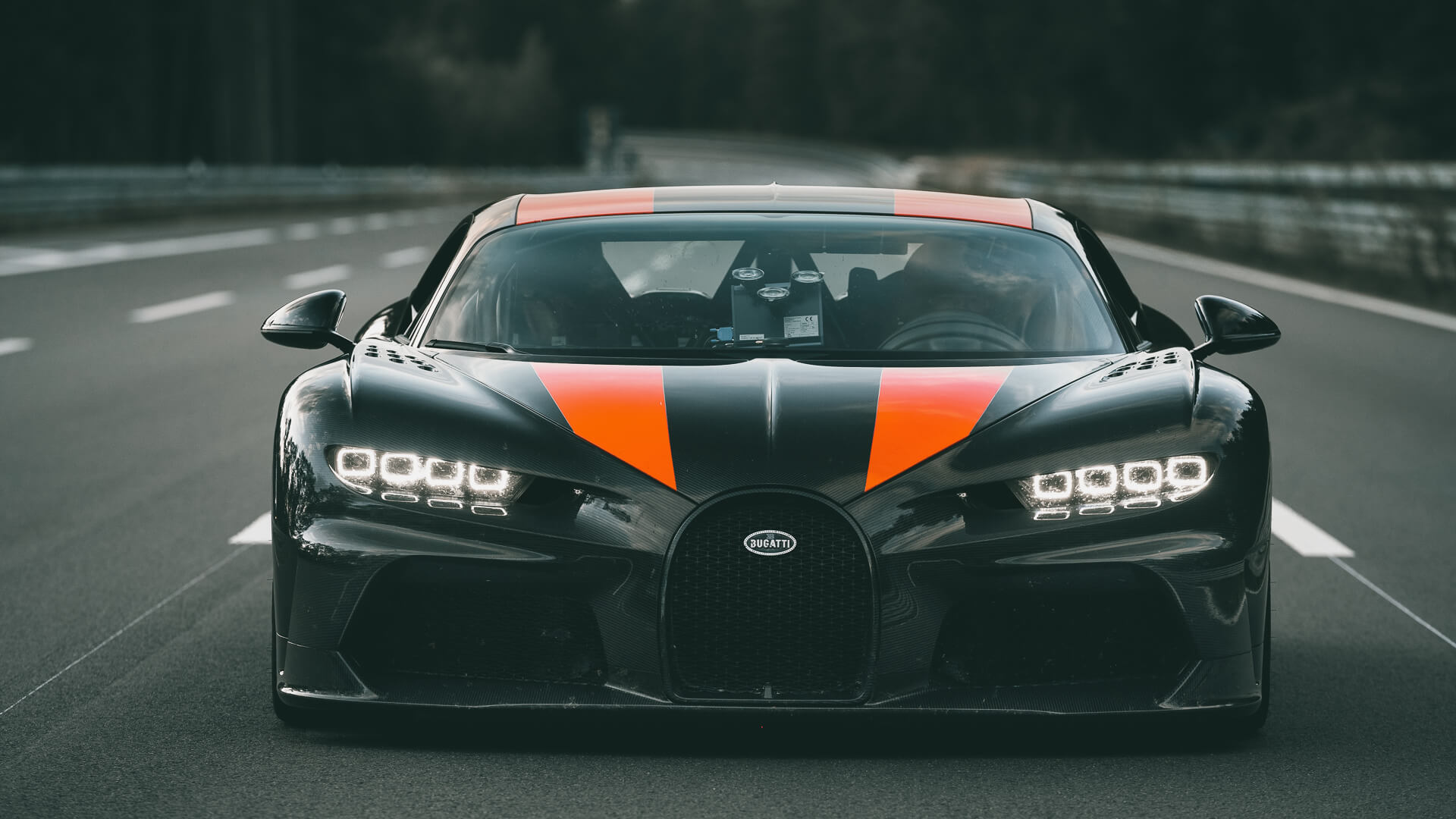 Bugatti Chiron Super Sport 300+
Top speed: 273.4 mph

Cost: $3.87 million
Coming in at 22 mph faster and $610,000 more expensive than a "regular" Bugatti Chiron Sport, the Super Sport 300+ is not just slimmer and pricier than its predecessor, it's more powerful, too. The Sport's 1,578-horsepower engine is inspired by a modified version that surpassed 300 mph last summer and set the record for the world's fastest production car. The Bugatti Chiron Super Sport 300+ that is sold to customers is electronic and will not surpass the 300-mph barrier.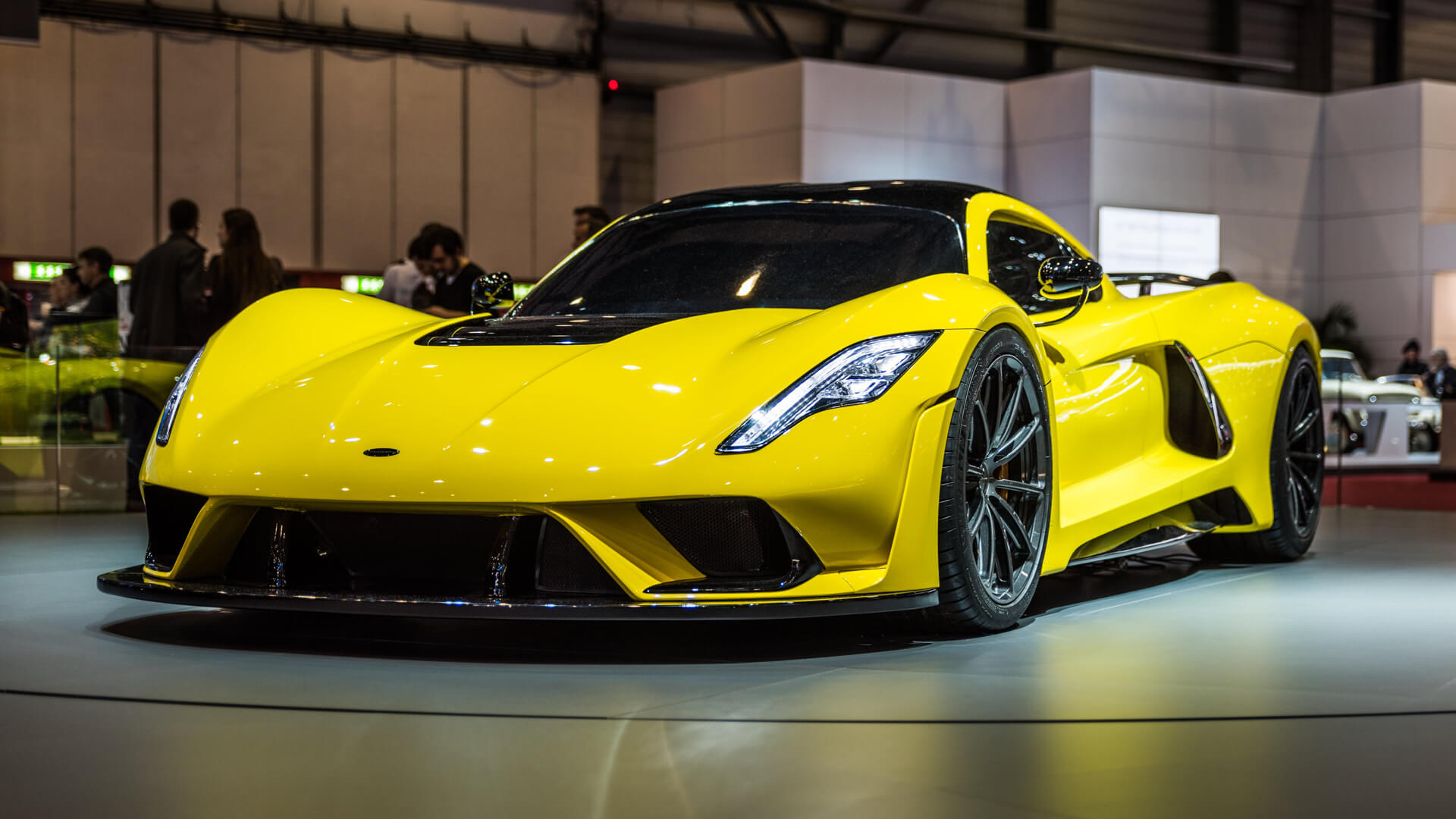 Kaukola Photography / Shutterstock.com
Hennessey Venom F5
Top speed: 300+ mph

Cost: $1.6 million
Two of the four fastest road cars in the world are built by Hennessey, and the company promised the Venom F5 would top 300 mph from the very beginning. The supercar is powered by 1,600 horses and, unlike the Lotus-inspired Venom it replaced, was built from the ground up. New in 2019, none of the 24 examples planned for the model's limited production run will be available for purchase with 2,000-plus-horsepower engines, but Hennesy successfully tested the motor to those standards in the lab.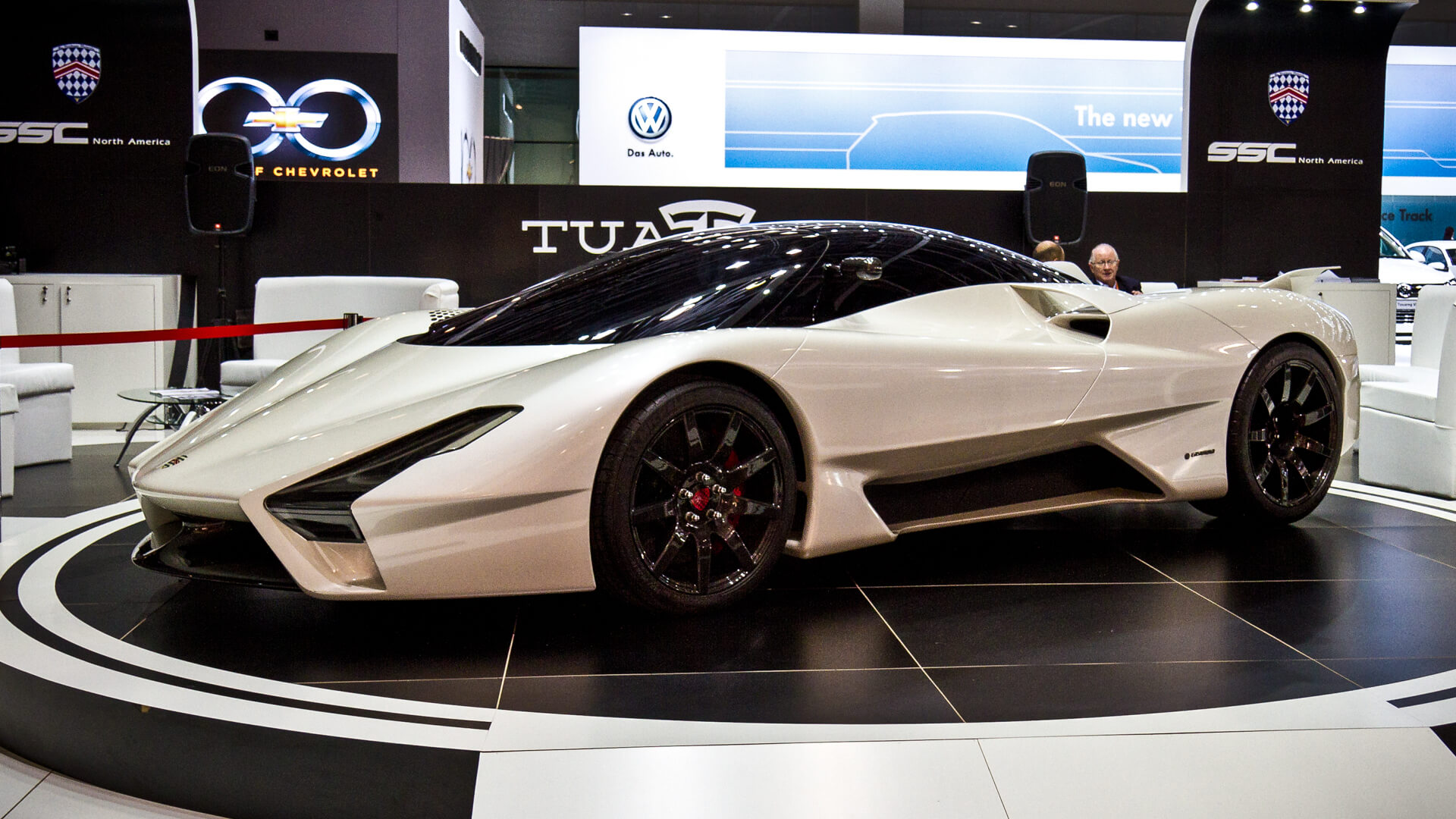 Sam Moores / Shutterstock.com
SSC Tuatara
Top speed: 300+ mph

Cost: $2 million+
More than a decade of planning, research and development went into building the supercar that is the SSC Tuatara. Performance meets power with the Tuatara's custom-built V8 engine and robotized seven-speed manual transmission. The twin-turbo engine puts out 1,350 horsepower and runs an 8,800 RPM redline. Unveiled as a concept car in 2011, the Tuatara was built with the production car land speed world record in mind. The replacement for the Ultimate Aero, Shelby promises the Tuatara's top speeds will vanquish the 300-mph barrier.
More From GOBankingRates
Last updated August 30, 2019.