What These 21 Food Network Stars Did Before They Were Famous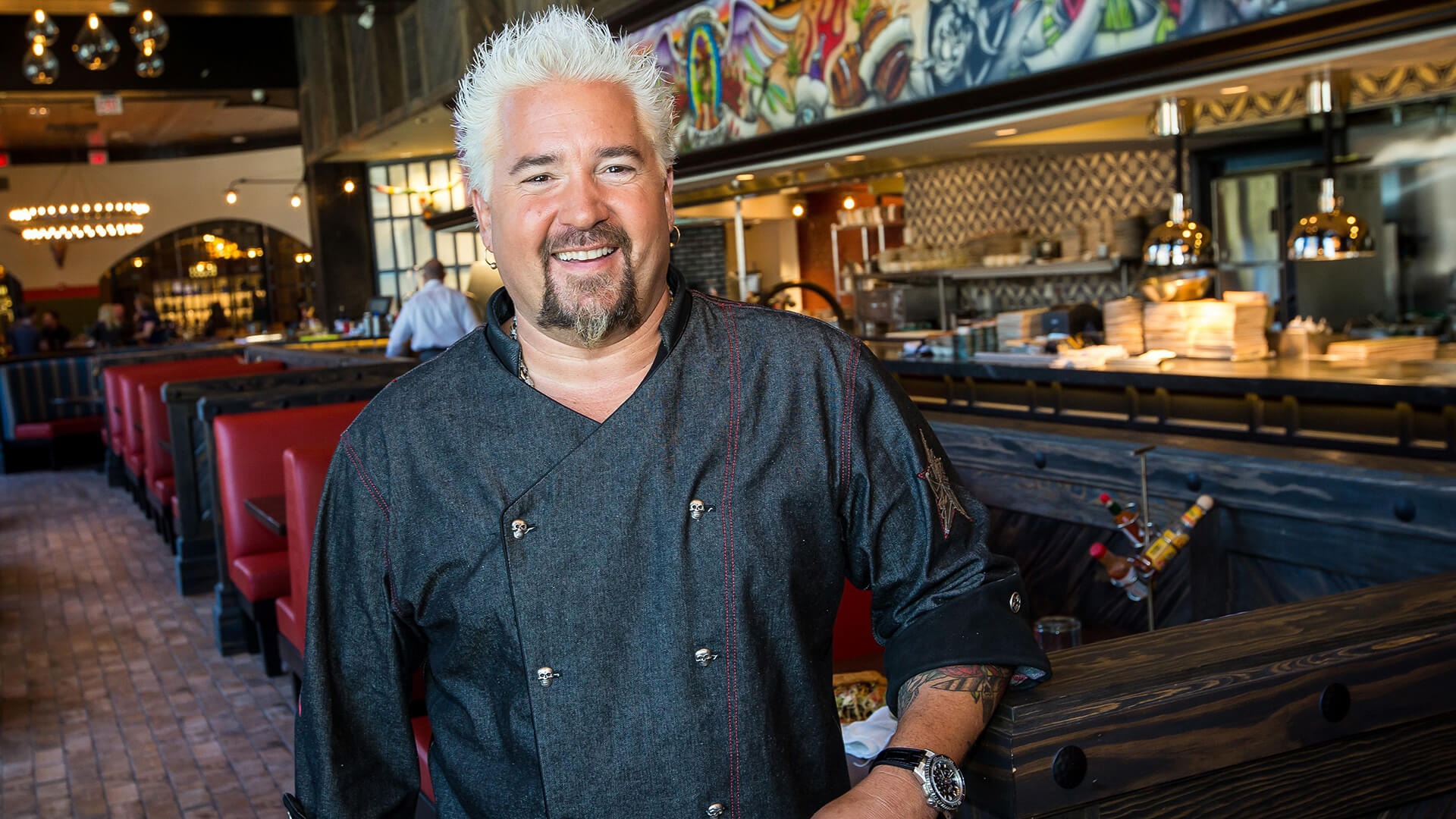 The Food Network has been bringing haute cuisine to living rooms since the early '90s, and its chefs have become global icons with massive followings. But what were the network's biggest stars doing before they made cooking look easy on television?
Click through to see what your favorite celebrities did before they made it big on the Food Network.
Last updated: Aug. 5, 2020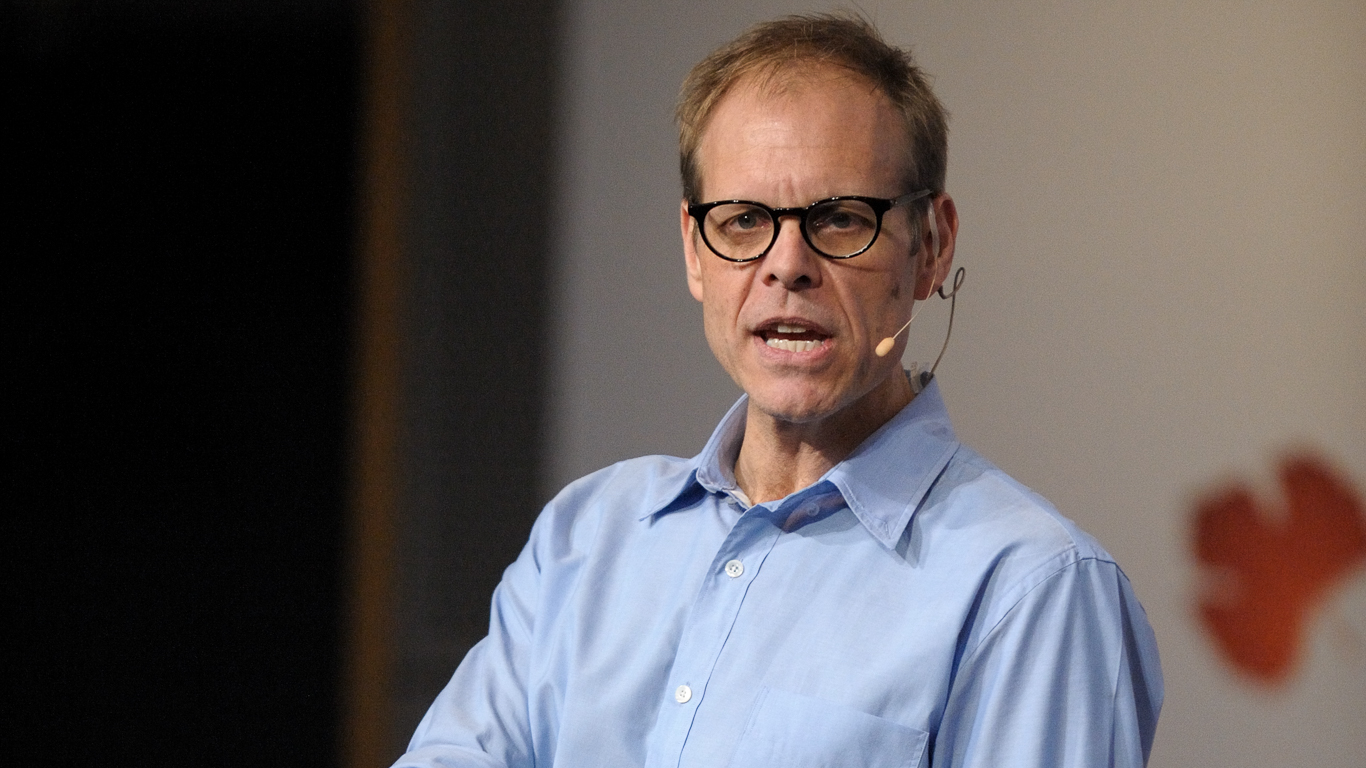 Lawrence Lansing / Wikimedia Commons
Alton Brown: Cinematographer
During his decade-long career as a cinematographer and video director, Alton Brown spent his spare time watching cooking shows, according to the Food Network website. Bored by the genre's offerings, Brown vowed to create his own show.
His dedication paid off, and "Good Eats" premiered in 1999. Not only did Brown host the show, which aired for 14 seasons on Food Network, but he also served as a writer and producer. Brown has also served as the host of "Cutthroat Kitchen," a Food Network competition show, and "Iron Chef America." He has a net worth of $13 million.
See: How Much Money You'll Spend on Food in Your Lifetime, by State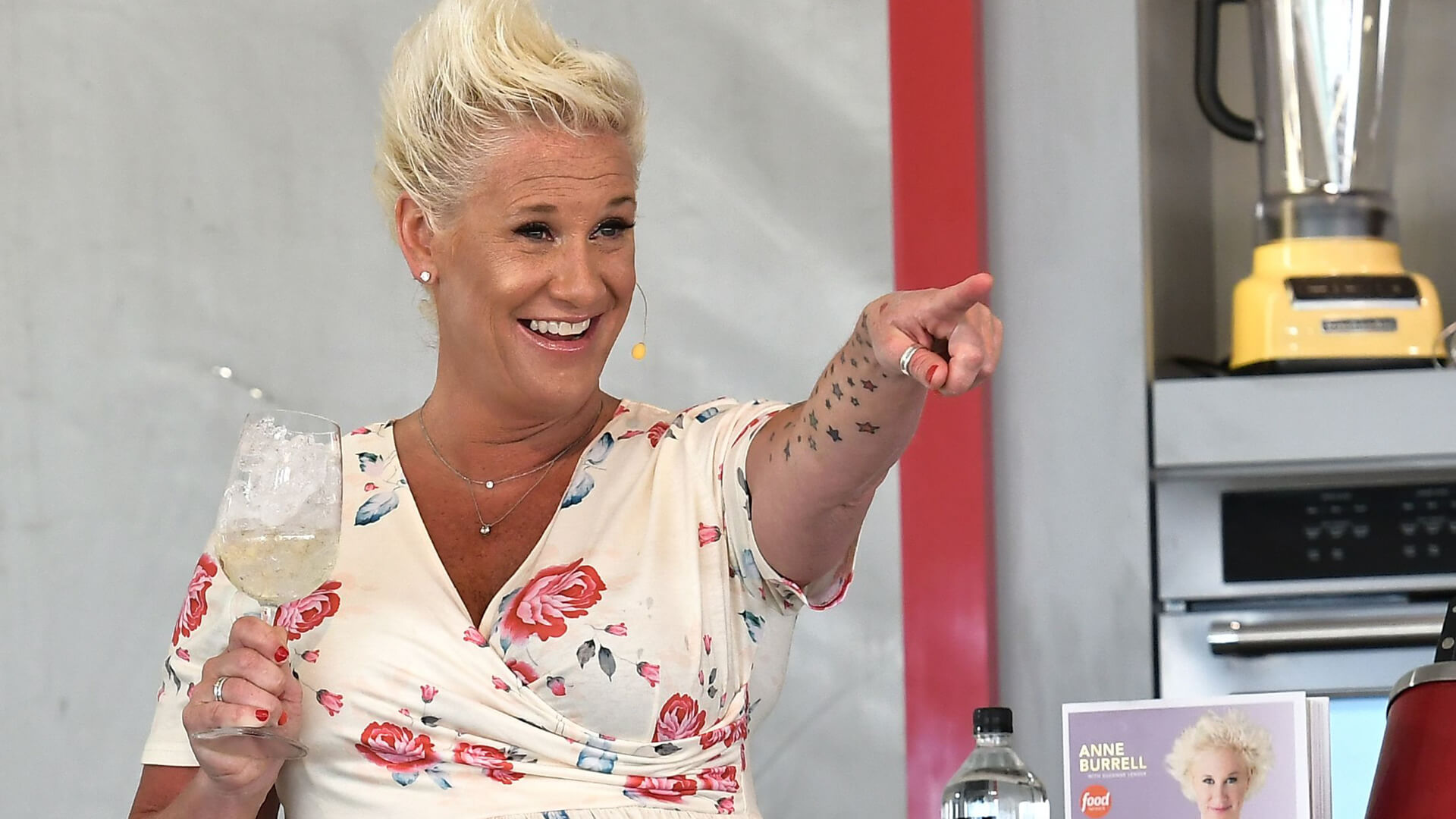 Anne Burrell: Sous Chef
From New York City to Italy, Anne Burrell has traveled the world in pursuit of culinary achievement. Although she graduated from college with a degree in English and communications, she later enrolled in cooking school.
She worked in multiple facets of the industry and taught cooking before accepting a job that involved traveling to events with chef Mario Batali. She served as Batali's sous chef when he became one of Food Network's Iron Chefs.
Burrell is known for hosting "Worst Cooks in America." She has a net worth of $5 million.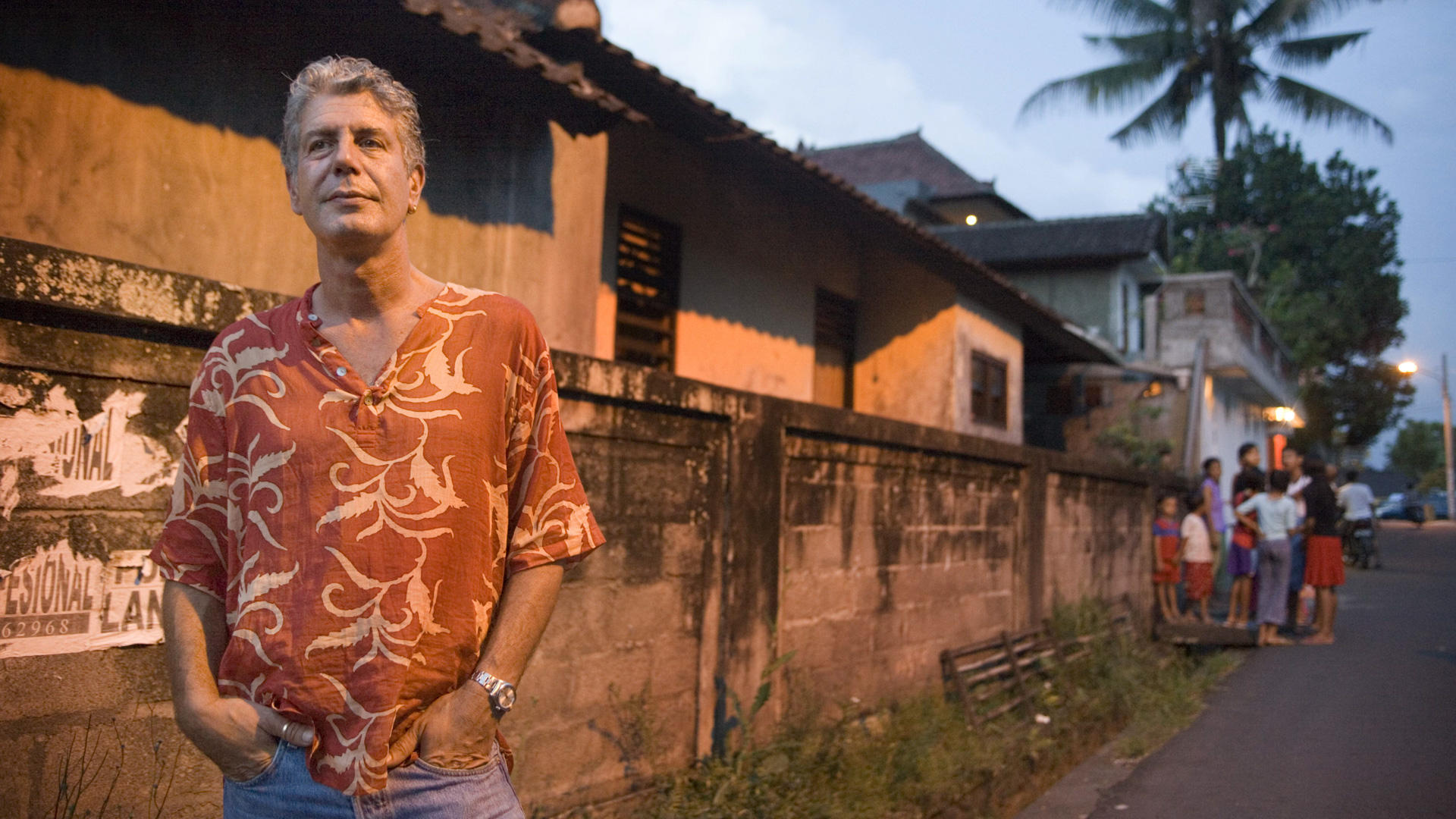 Anthony Bourdain: Executive Chef and Author
One of the most visible faces in the culinary world, Anthony Bourdain hosted, judged, starred in and produced hit shows like "Top Chef," "Anthony Bourdain: No Reservations," "Anthony Bourdain: Parts Unknown" and "The Mind of a Chef." The four-time Emmy winner also had plenty of budget-friendly recipes to his name.
Prior to his career on television, Bourdain worked as the executive chef at the famous New York bistro Les Halles. His book "Kitchen Confidential: Adventures in the Culinary Underbelly" was an international hit, and he also wrote several crime novels. He appeared on the Food Network and on the Travel Channel.
Bourdain tragically passed away in June of 2018. He was 61. At the time of his passing, he had a net worth of $16 million.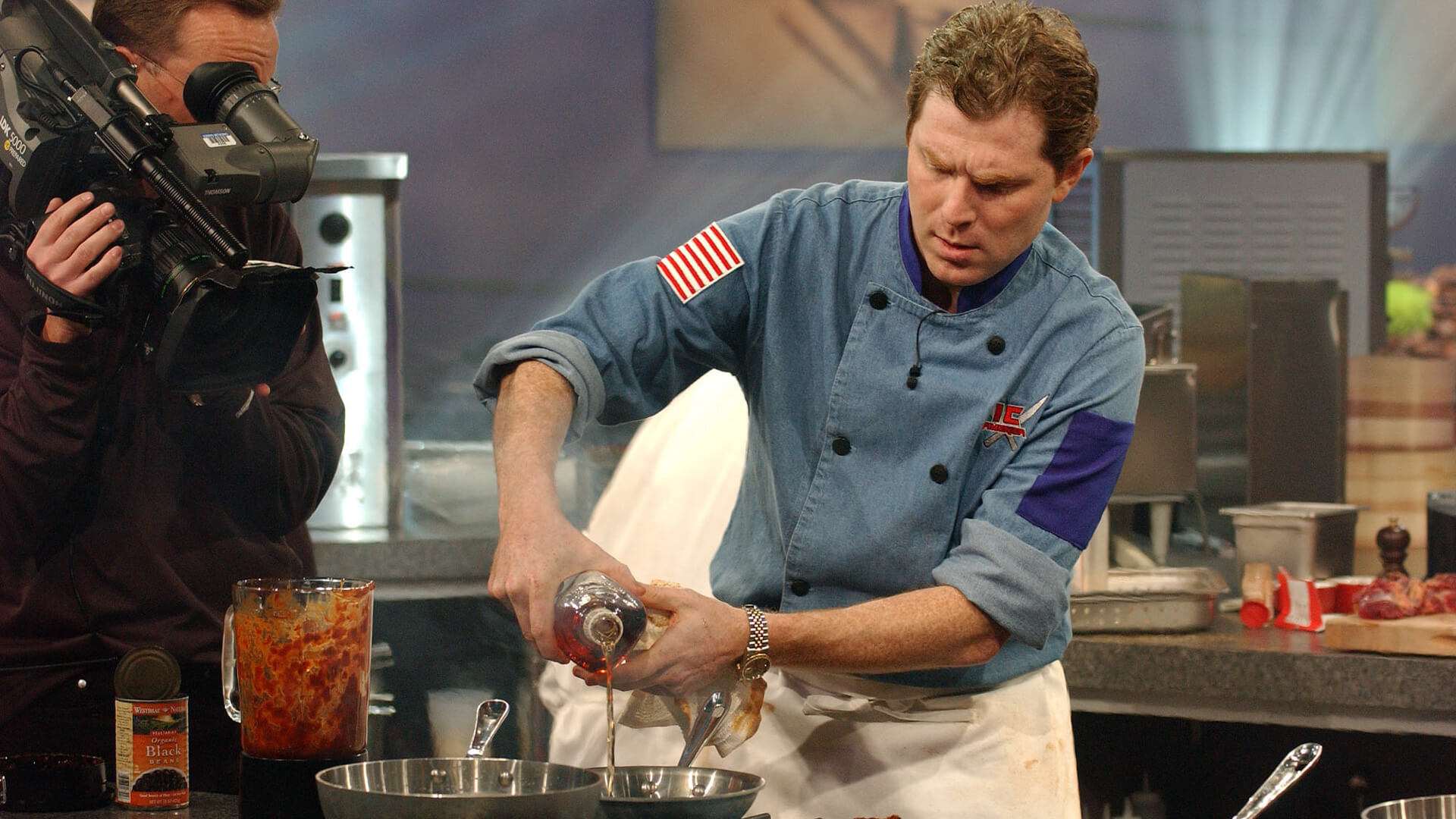 Bobby Flay: Restaurateur and Executive Chef
One of the culinary world's biggest celebrities, Bobby Flay debuted on Food Network in 1994. He has been hosting shows ever since. Flay has appeared in "Iron Chef America," "Throwdown with Bobby Flay" and "Food Network Star."
Flay got his start at just 17 years old from his father, who was a partner in a restaurant. He went on to attend a culinary school, became an executive chef by 25 and developed a career as a successful restaurateur. Flay's net worth is $60 million.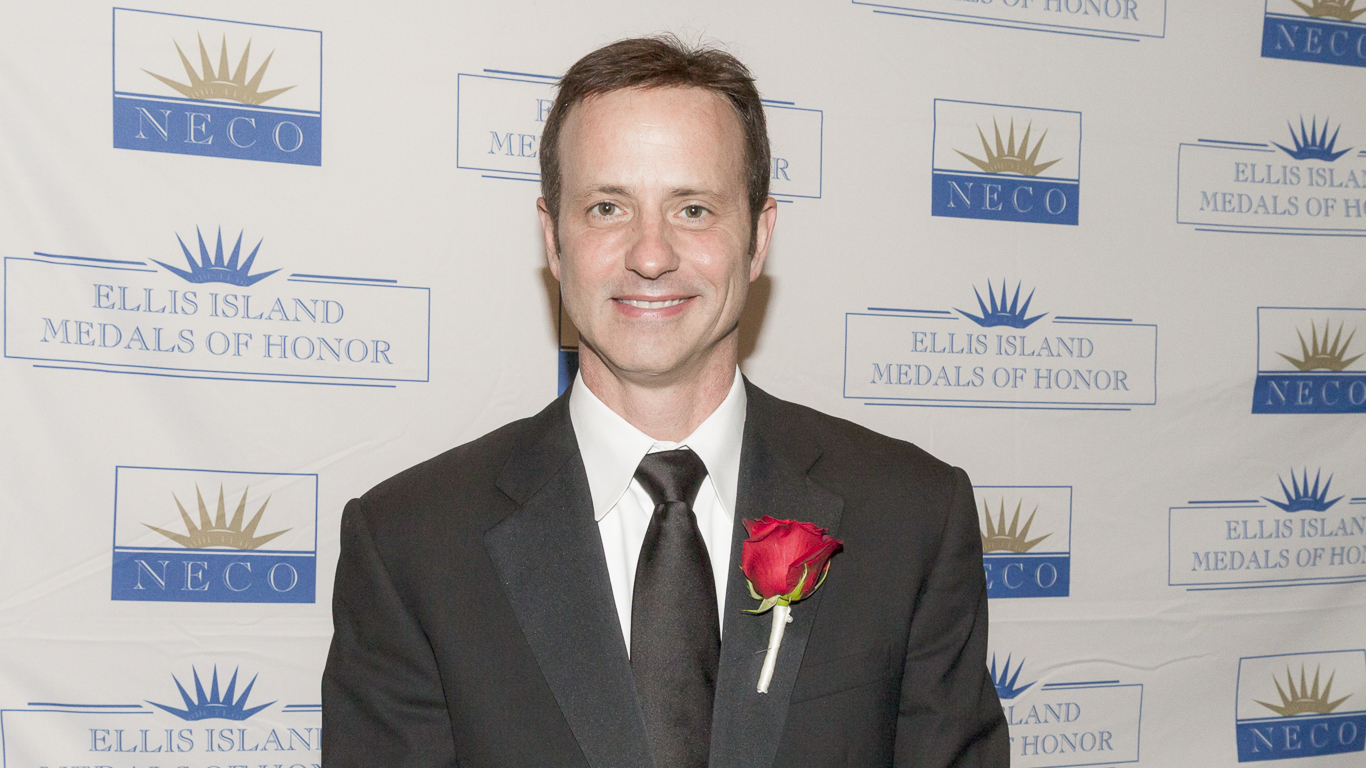 lev radin / Shutterstock.com
Brian Boitano: Olympic Figure Skater
Food Network fans might know Brian Boitano from his show, "What Would Brian Boitano Make?" To figure skating aficionados, however, he is an icon who skated in three Olympic Games and served as an alternate in another.
Among his many accolades is the Olympic gold medal he won in 1988 and six professional titles. Boitano has a net worth of $18 million.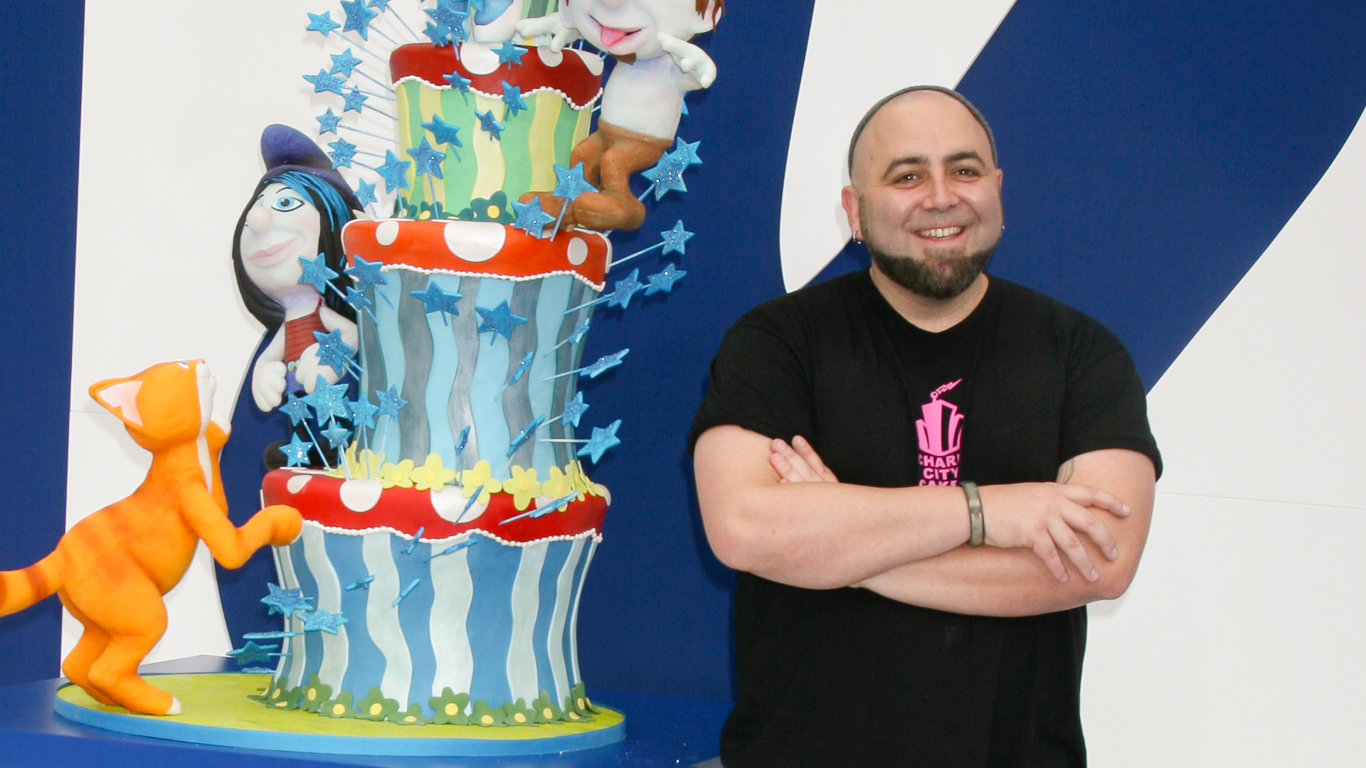 Helga Esteb / Shutterstock.com
Duff Goldman: Personal Chef
Food Network fans are likely familiar with Charm City Cakes, the bakery that Duff Goldman opened in 2002. The shop was launched into international prominence thanks to the show "Ace of Cakes," which ran for 10 seasons.
Before he quit his job to pursue baking, Goldman worked as a personal chef. However, his culinary career began when he was just 14 years old working at a local bagel shop.
Goldman is known for hosting "Kids Baking Championship" on Food Network and has a net worth of $5 million.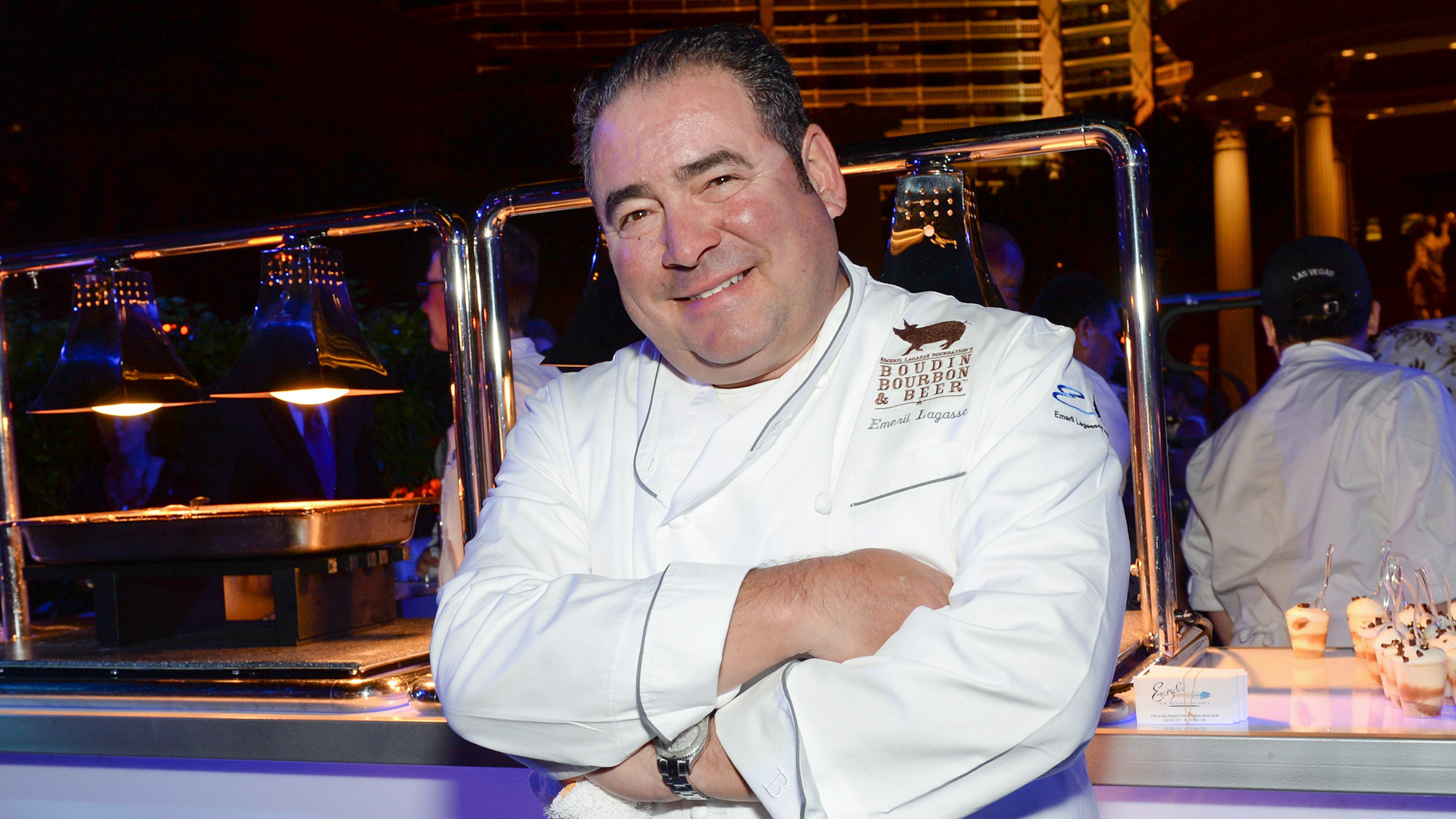 Emeril Lagasse: Chef and Restauranteur
Emeril Lagasse is arguably the world's most famous culinary television personality. Before embarking on his career as a celebrity chef on television, though, he was, well, a celebrity chef, opening Emeril's Restaurant in New Orleans in 1990.
Over the course of his impressive career, Lagasse has opened a dozen restaurants and racked up more than 60 television credits dating back to 1993. Lagasse has an estimated net worth of $70 million.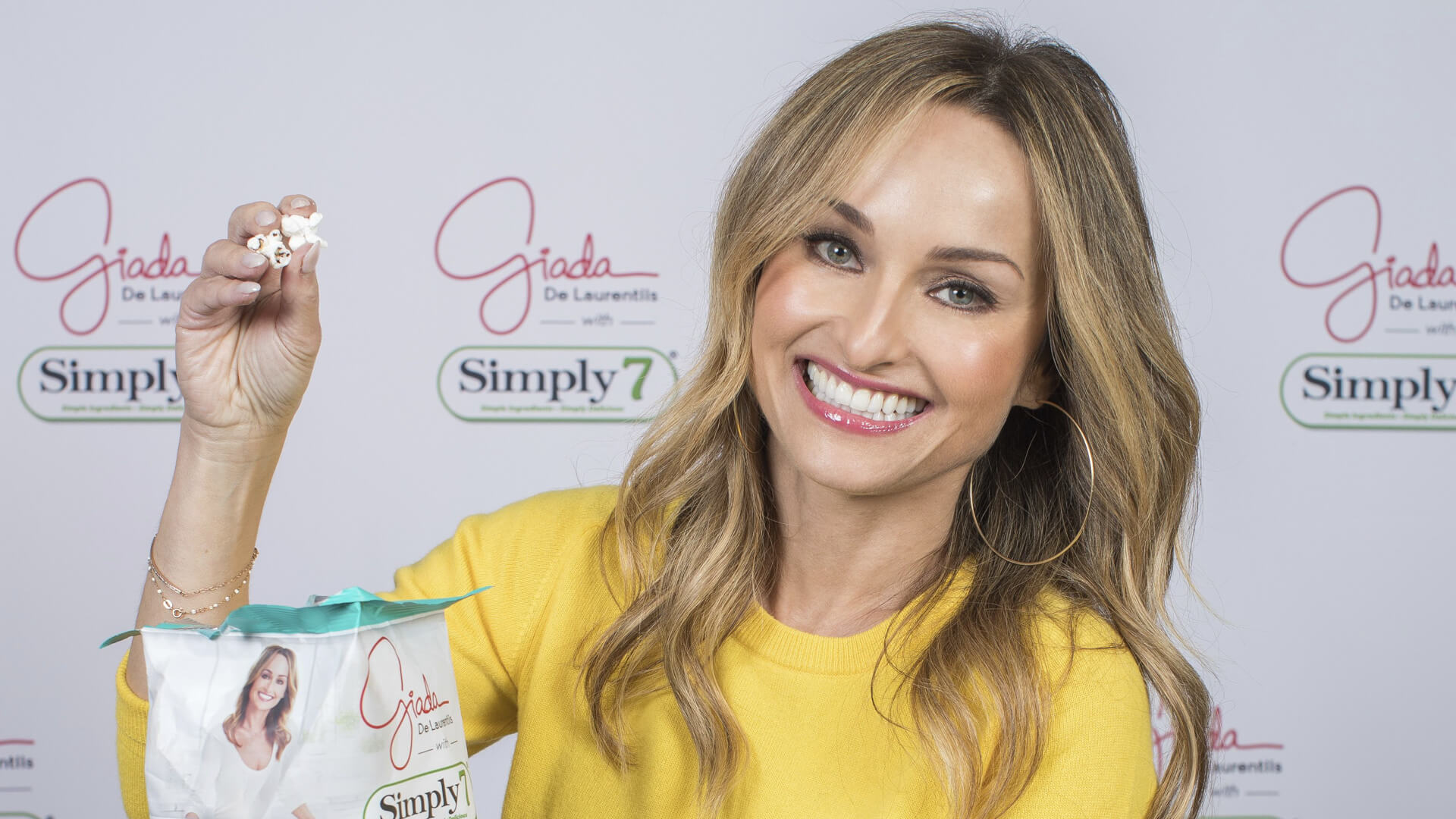 Giada De Laurentiis: Caterer
Born in Rome, Giada De Laurentiis is an Emmy Award-winning television personality and culinary celebrity. Before appearing on Food Network shows like "Giada's Weekend Getaways" and "Everyday Italian," De Laurentiis — the granddaughter of legendary film producer Dino De Laurentiis — founded a catering company called GDL Foods.
Over the years, she has created delicious cuisine and worked in some of the best restaurants in the world owned by some of the most notable chefs, including Wolfgang Puck's Spago. She penned several cookbooks and has served as a judge on "Food Network Star." Her net worth is $30 million.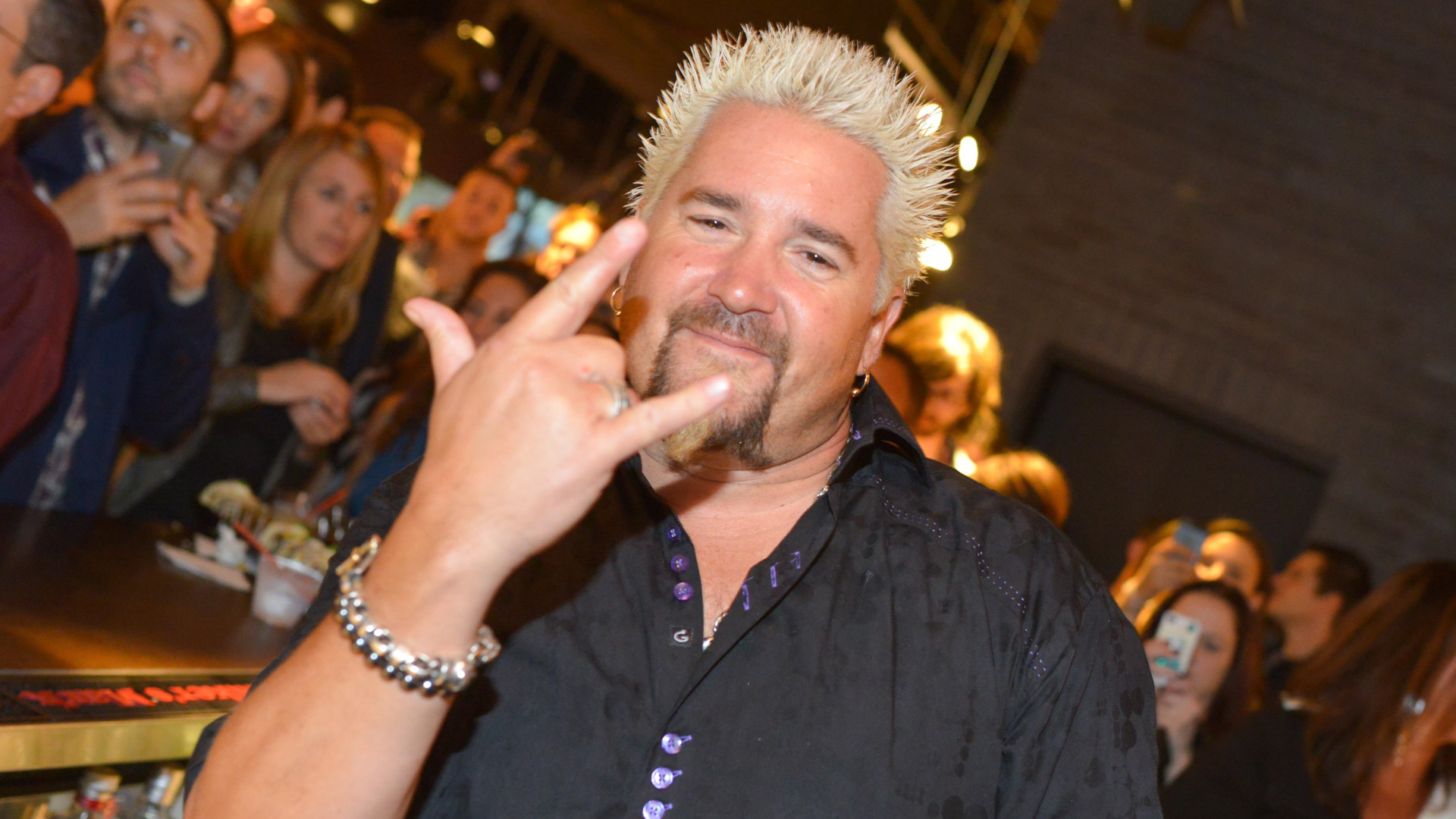 Guy Fieri: Child Pretzel Salesman
California culinary rock star Guy Fieri is known worldwide as the host of "Diners, Drive-Ins and Dives," among other hit Food Network shows. But he got his start years earlier with a childhood job selling pretzels.
Young Guy Fieri sold pretzels out of a three-wheeled cart that he built with his father, eventually saving enough cash to study abroad in France. He would leap to fame after winning season 2 of "The Next Food Network Star" in 2006. Today, his net worth is estimated at $25 million.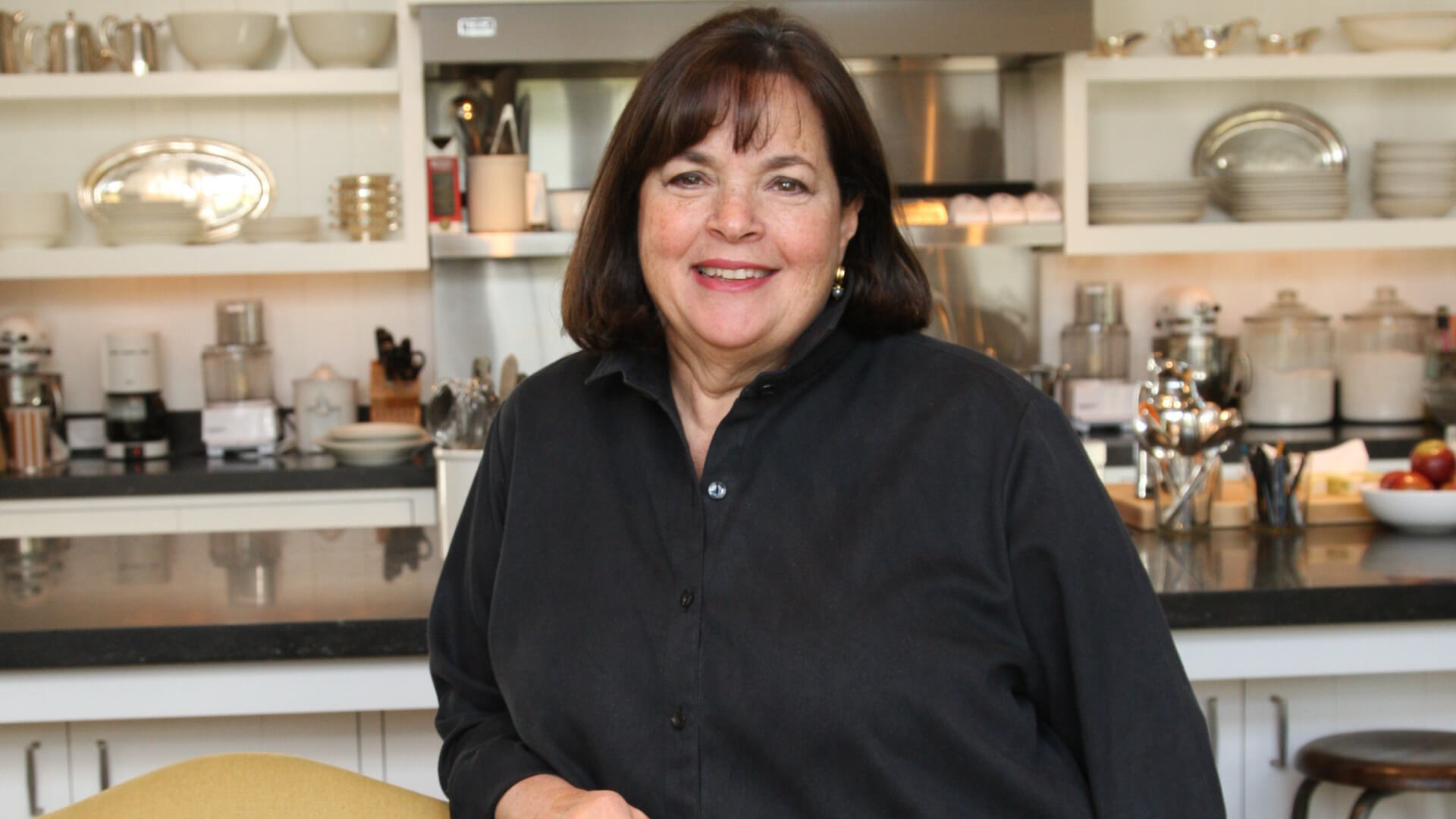 Ina Garten: Nuclear Energy Policy Analyst
Seeking a change of pace from her White House nuclear energy policy job, Ina Garten rolled the dice and bought a small specialty foods store in 1978 that was dubbed Barefoot Contessa. Forty years later, she has a net worth of $50 million.
Garten's gamble earned her more than just money. Her store turned into an empire, which includes cookbooks and a Food Network show of the same name.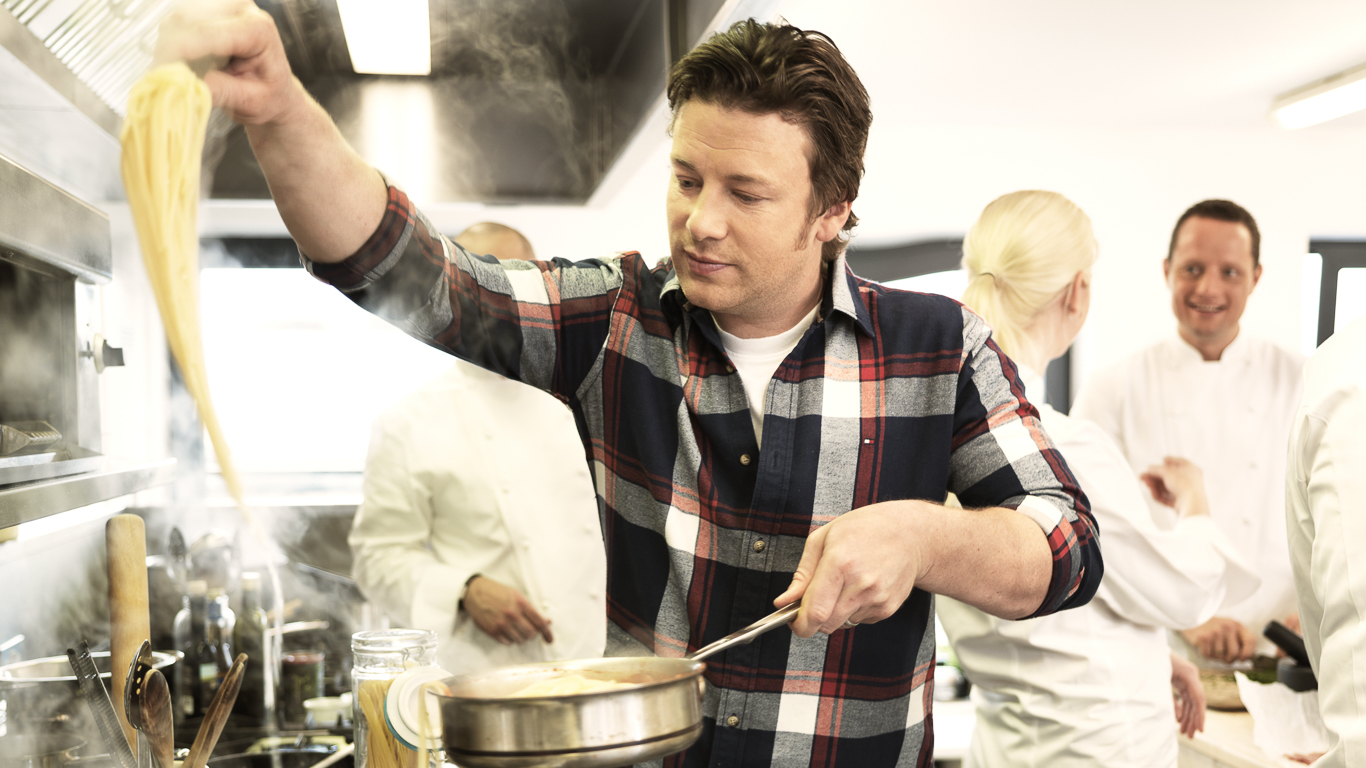 ScandicHotels / Wikimedia Commons
Jamie Oliver: Chef, Documentary Star
Jamie Oliver rose through the culinary ranks working at lavish establishments in France and London. His career took off when he appeared in a documentary about one of those restaurants, the celebrated River Cafe.
After the documentary, Oliver was offered his own show on Food Network, "The Naked Chef." He now has an estimated net worth of $300 million.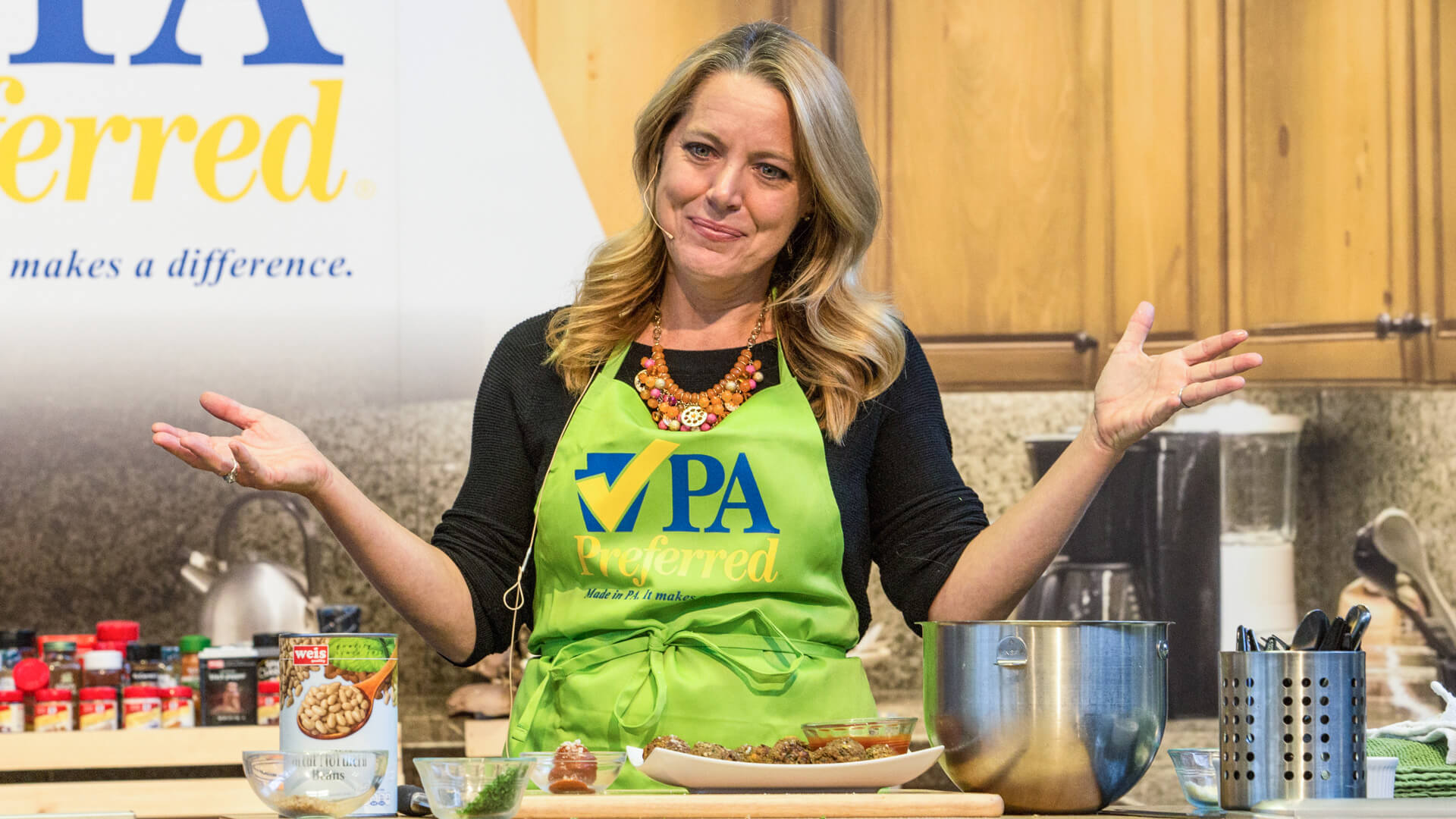 George Sheldon / Shutterstock.com
Melissa d'Arabian: Disney Finance Professional
Melissa d'Arabian gained star status after winning Season 5 of "Food Network Star" and landing her own show, "Ten Dollar Dinners." She has also appeared on several other shows and penned a few cookbooks.
Before dominating the culinary TV landscape, however, she worked in a different area of show business. She took a job in corporate finance at Disney after graduating from Georgetown with an MBA.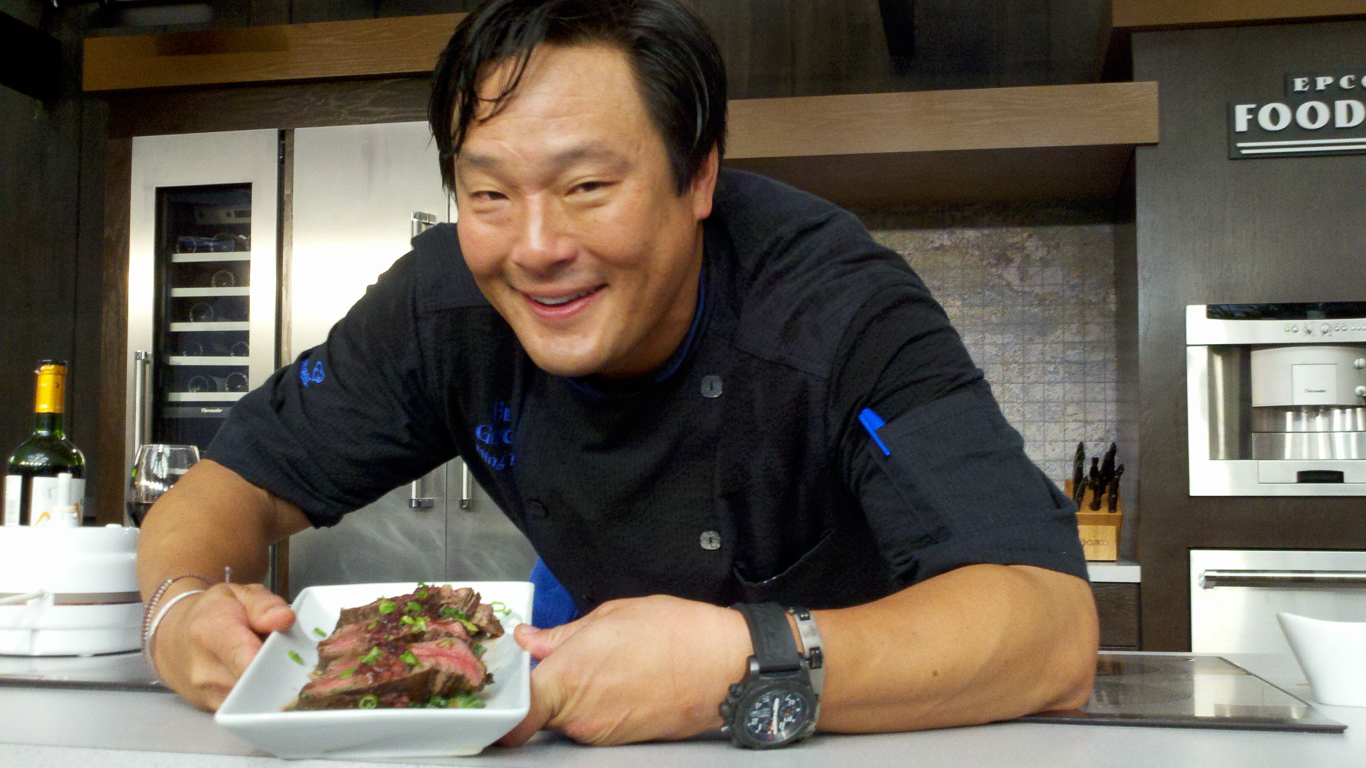 zannaland / Flickr.com
Ming Tsai: Professional Squash Player
Ming Tsai's empire includes his own line with Target, cookbooks, a pioneering video podcast, the "Simply Ming" television show, too many awards to list and a net worth of $10 million. His show "East Meets West" aired on the Food Network from 1998-2003.
Before that, though, Tsai played squash while attending Yale. Tsai turned out to be pretty good at the sport. After graduating from Yale, Tsai moved to France where he found work as a pastry chef and sous-chef — and played squash professionally on the side.
Now, Tsai is known as the creator of the "Allergy Reference Book," a widely used tool for foodies who suffer from serious allergies. His passion on the subject was so intense that it led him to help write Massachusetts Bill S.2701, which deals with precautionary labeling. He's also a national spokesperson for the Food Allergy and Anaphylaxis Network.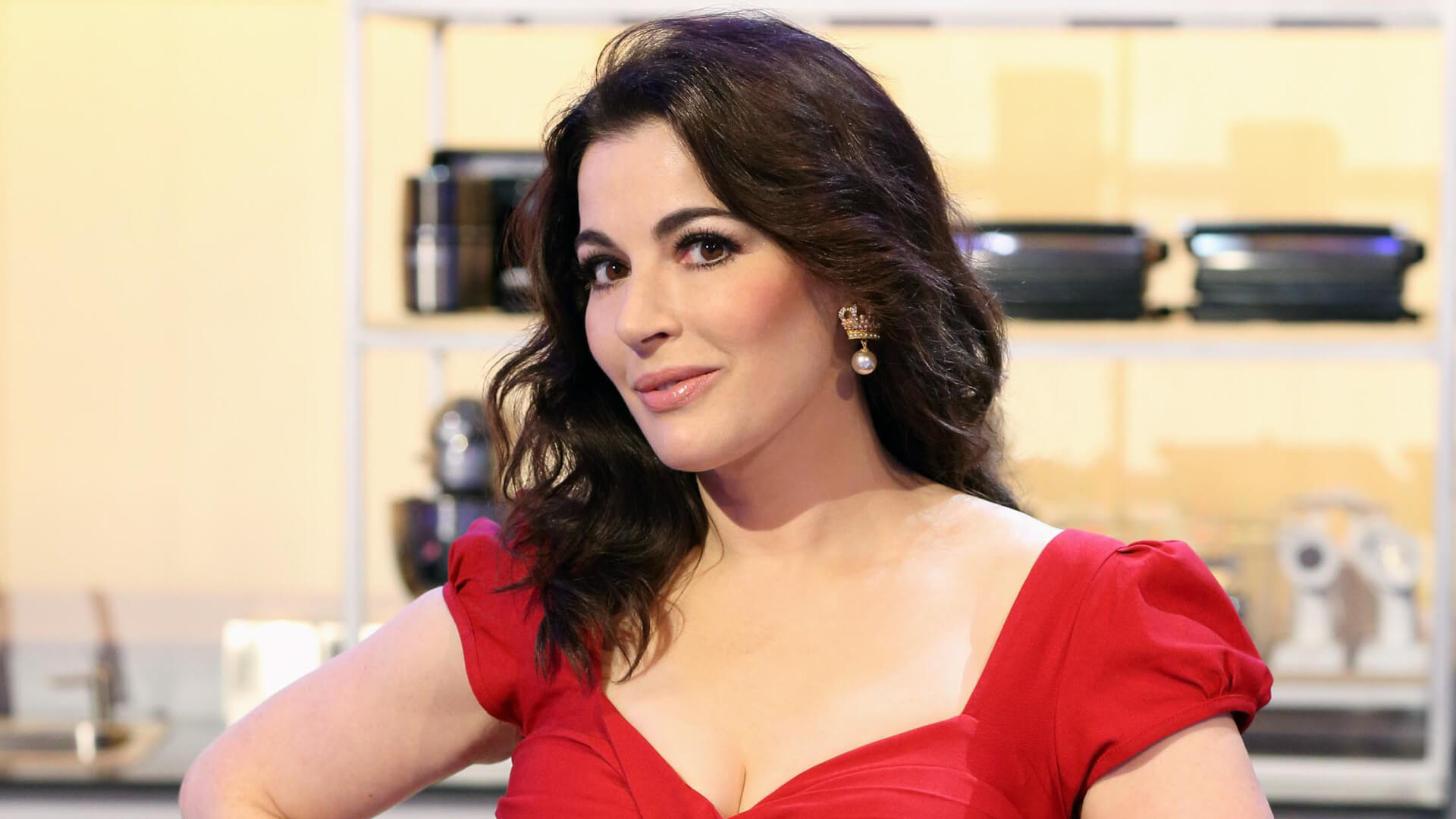 Nigella Lawson: Literary Editor and Writer
Nigella Lawson found success in a completely different profession before she sold 6 million books, developed her own iPhone app and starred in "Nigella Kitchen."
She worked as a literary editor with the prestigious Sunday Times before and then became a freelance writer for the Evening Standard, the Guardian and several other well-regarded publications. Lawson has a net worth of $20 million.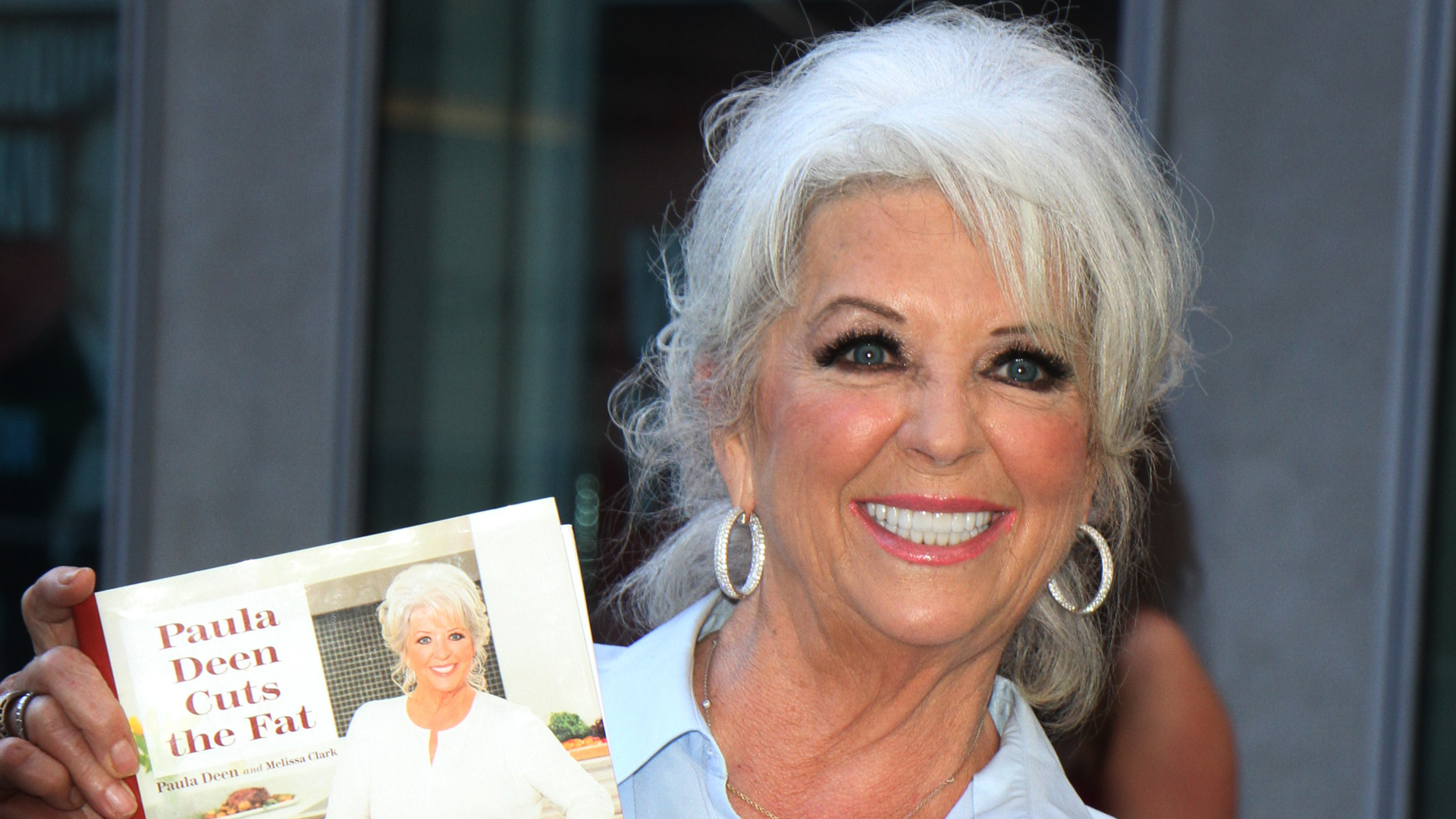 Paula Deen: Caterer
Before she was a global culinary icon and host of "Paula's Best Dishes" and "Paula's Home Cooking," news-making chef Paula Deen fed hungry businesspeople in downtown Savannah, Ga.
Deen started her home-based catering business after getting divorced and moving from another part of the state with just $200. Her business blossomed and spawned a restaurant, which is now a Savannah mainstay.
Deen's Southern cooking — and charm — led to an impressive career that includes multiple television shows, cookbooks and products. However, a prominent scandal regarding her racial attitudes hit in 2013 that set back her career and might have permanently ruined her public persona. She has a $16 million net worth.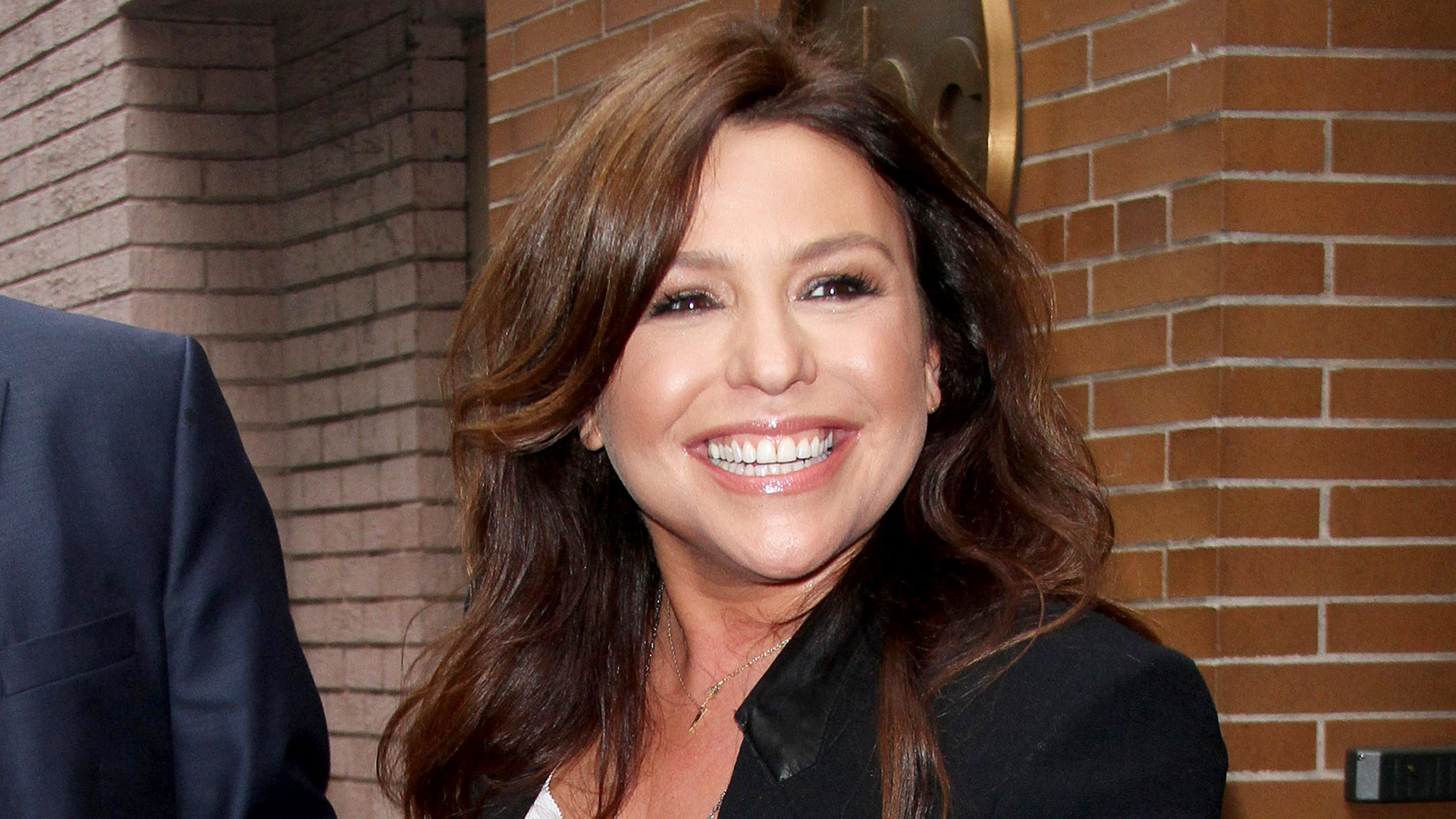 Rachael Ray: Macy's Employee
Culinary superstar Rachael Ray parlayed her charm and talent into an empire that includes cookbooks, her own syndicated daytime show and a lifestyle magazine. Ray's net worth is $100 million.
Before she was a star, however, Ray worked at the candy counter and fresh food department at Macy's in New York City. After an introduction to the Manhattan food scene, Ray returned to upstate New York, where she grew up, and was soon discovered by the CBS station in Albany-Schenectady.
Ray's affordable yet delicious recipes now enjoy a place of prominence on dinner tables across America.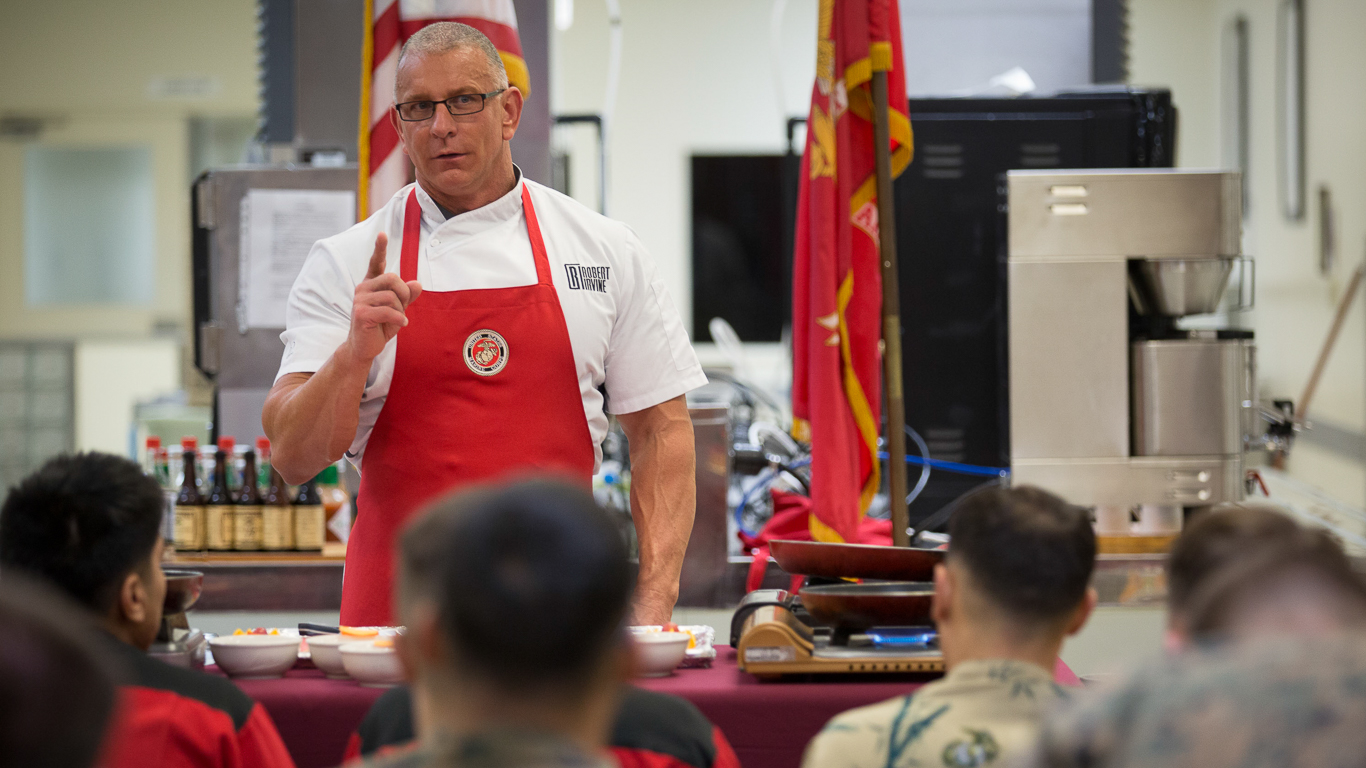 USO Photo-Fred Greaves / Flickr.com
Robert Irvine: British Royal Navy Cook
British celebrity chef Robert Irvine boasts a culinary career that spans a quarter century — and much of the globe. His television resume includes shows like "Dinner: Impossible," "Worst Cooks in America" and "Restaurant: Impossible." He has a net worth of $15 million.
And it all started when he was just 15 years old. After joining the British Royal Navy, Irvine began working in the kitchen and quickly attracted the attention of his superiors. Irvine was sent to work aboard a yacht where the royal family regularly dined.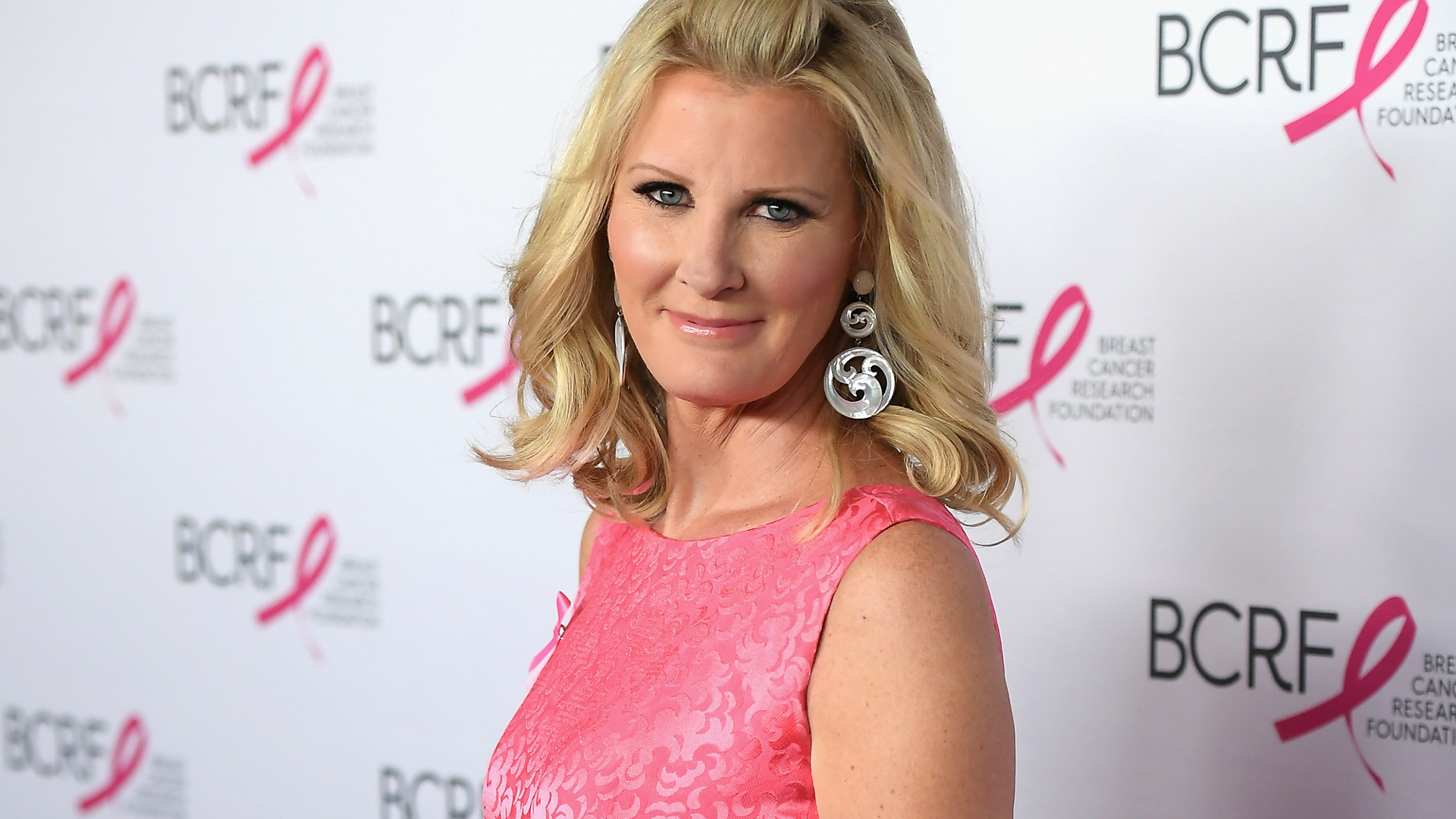 Dimitrios Kambouris / Getty Images
Sandra Lee: QVC Host
Sandra Lee has written more than 20 books and appeared on "Good Morning America," as well as TV series on Cooking Channel, Food Network, HGTV and Great American Country. But before appearing on those channels, Lee was hired by home shopping network QVC where she did infomercials.
Lee attributes her success in part to a difficult childhood, which forced her to make do with very little. Her trademark "semi-homemade" approach to cooking helped make Lee a star. Her net worth is estimated at $20 million.
Related: 11 Pricey Restaurant Meals You Can Make at Home for Less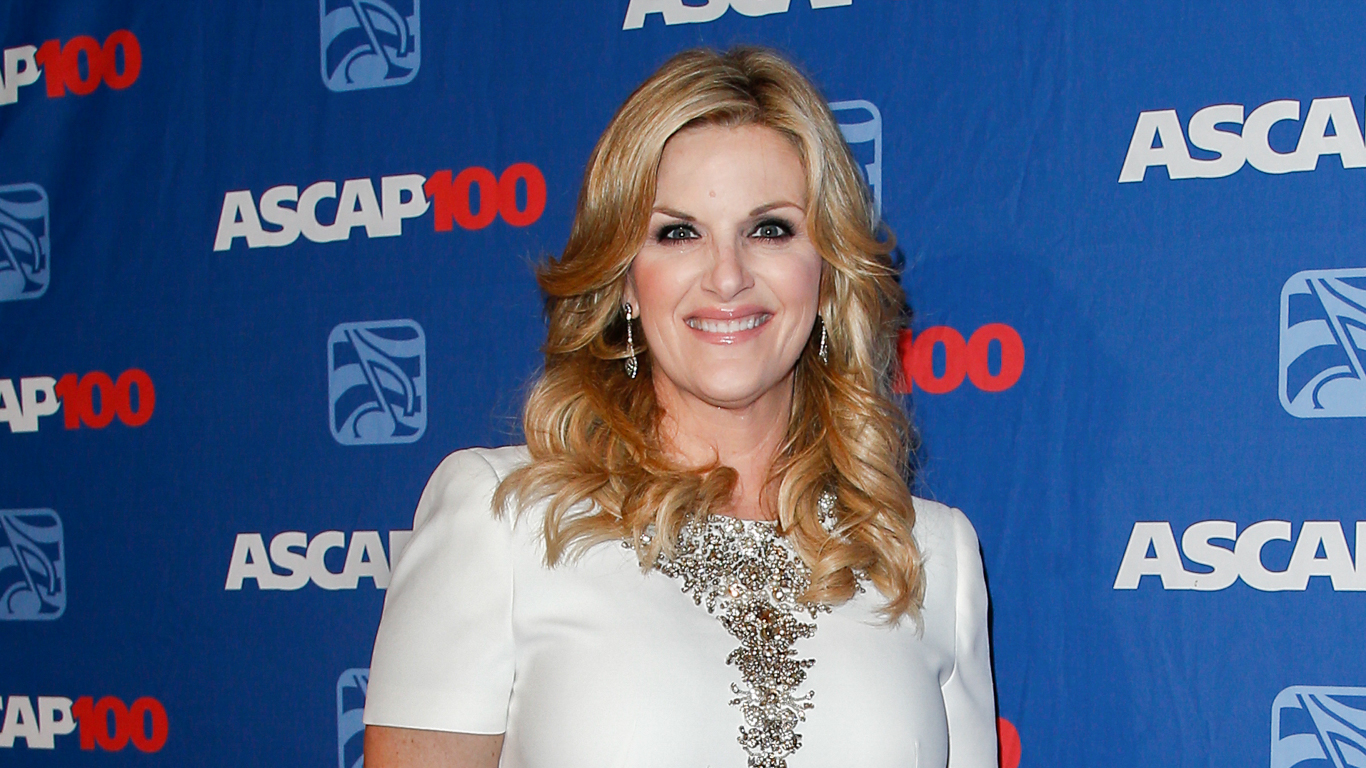 Debby Wong / Shutterstock.com
Trisha Yearwood: Country Music Superstar
A three-time Grammy winner, Yearwood boasts 19 top 10 songs and is considered one of the biggest stars in country music. She has a net worth of $50 million.
Ever since she landed her own show on Food Network, "Trisha's Southern Kitchen," Trisha Yearwood has been a star in the celebrity cooking world.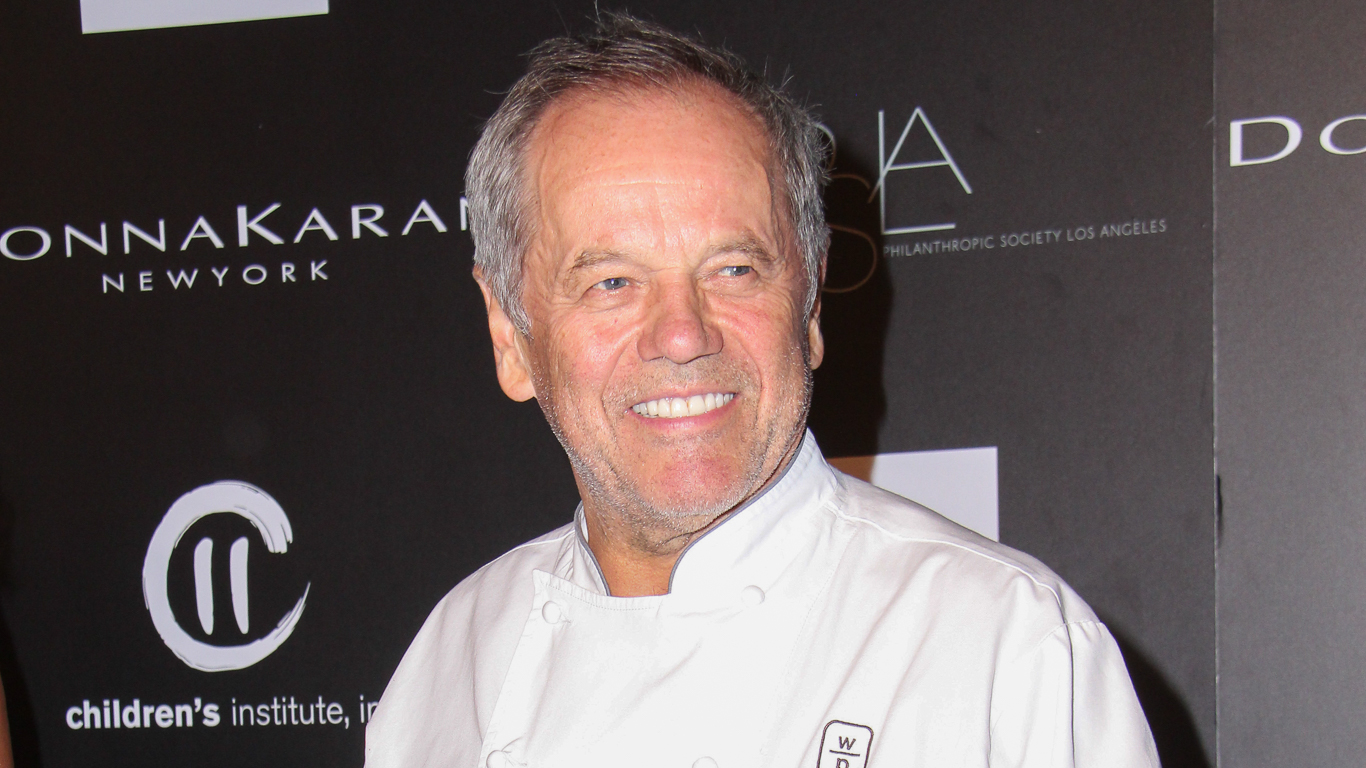 Helga Esteb / Shutterstock.com
Wolfgang Puck: Restaurateur to the Stars
Before his name was synonymous with fine cuisine, Wolfgang Puck was well known among the Hollywood elite. His flagship restaurant, Spago, was serving gourmet pizza to Los Angeles big shots on the Sunset Strip long before Food Network launched.
Boasting more than 80 television credits and a global culinary empire, Wolfgang Puck is the son of a chef. Born into Austria's culinary world, he started his formal training at 14 and held positions in some of France's greatest restaurants before moving to the U.S. and becoming a star. Wolfgang Puck's net worth is $90 million.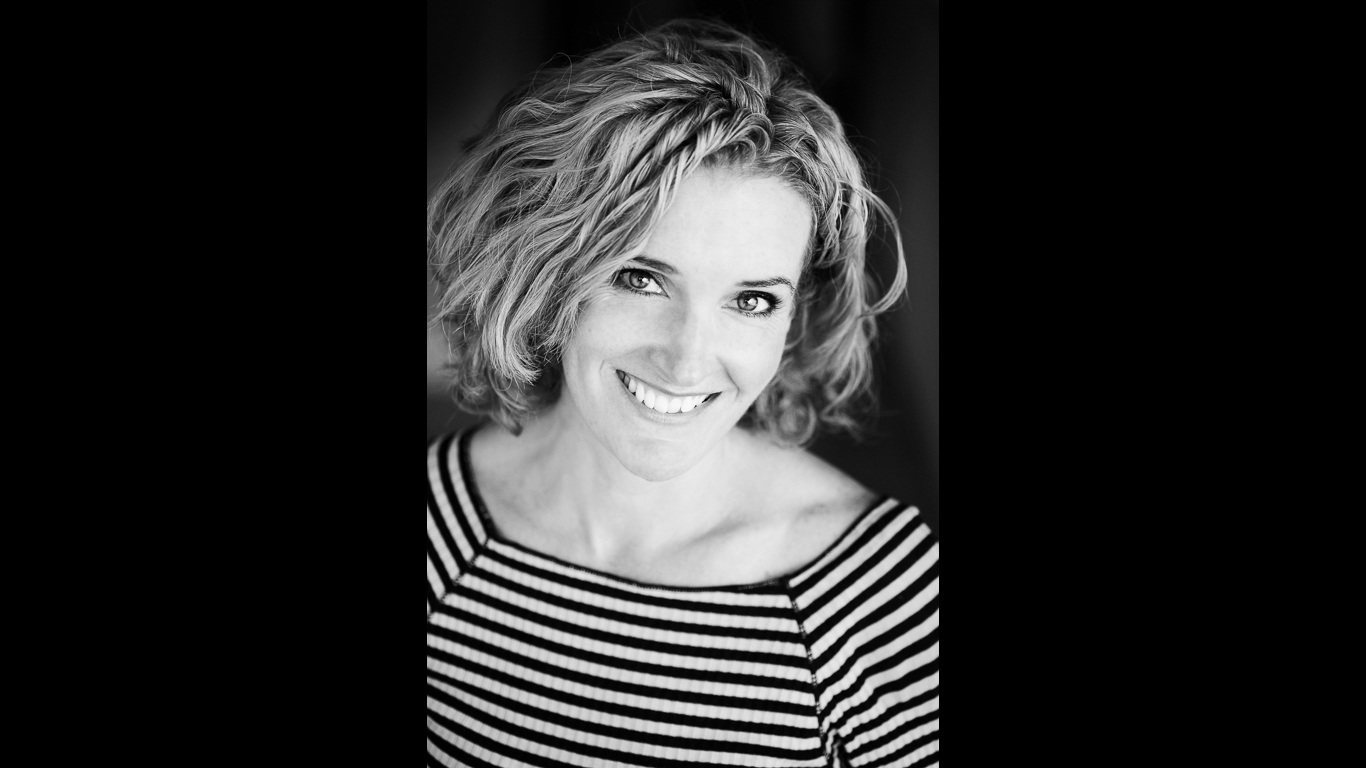 Shawna Krystek / Wikimedia Commons
Amy Finley: Cook
Amy Finley bested the other Season 3 competitors on "Food Network Star." She then briefly hosted "The Gourmet Next Door" on Food Network.
Finley graduated from college in 1996 and worked at her alma mater UCLA and UC San Diego, but she didn't find her passion until moving to Paris and meeting her future husband. It's what she did after landing her TV show that makes her stand out in the field, though. She walked away from her television career and moved to France for seven months with the goal of working on her marriage.
Click through to read about the restaurants with the best views in the U.S.
More From GOBankingRates
All net worth figures are according to Celebrity Net Worth unless otherwise noted.
Joel Anderson contributed to the reporting for this article.