17 Impossibly Gorgeous $10 Million Homes Around the World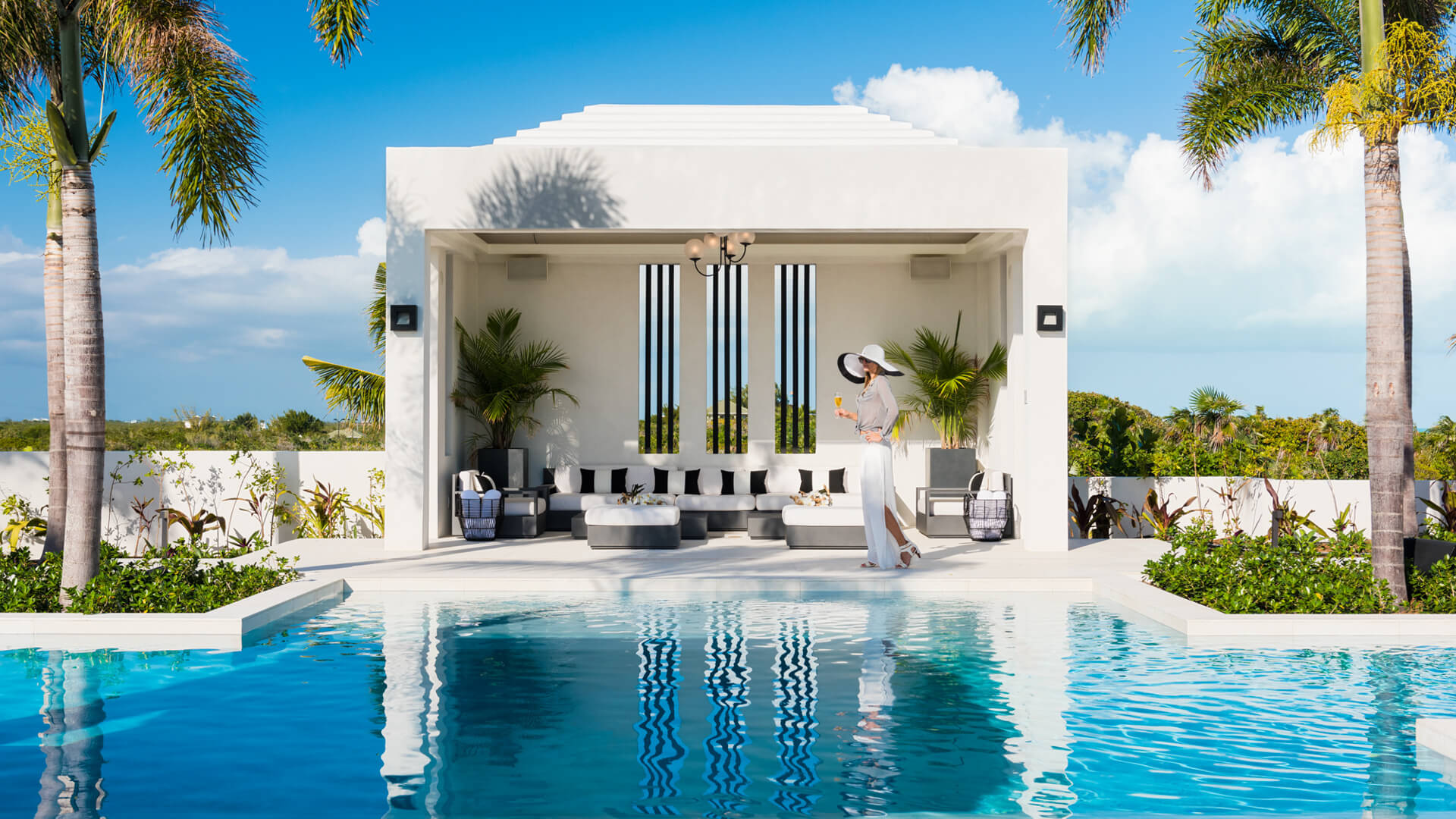 Steve Passmore / The Agency
When Americans are shopping for a home, they're usually asking themselves many of the same questions no matter where they live. "Can we afford the mortgage if we go with the larger home?" "If we have a third kid, will this more modest option end up not being enough house?" And, "This house is perfect, but am I really ready to take on that commute?"
Unless, of course, you're in the rarified air of the incredibly, mind-boggling rich, in which case shopping for homes takes on a whole new set of circumstances. "Does it have a place to park my yacht?" Or, "Sure, this home is astonishingly gorgeous, but is it 'make the Prince of Monaco really jealous of me' gorgeous?" Or even just, "Will six bedrooms be enough for when the Sheikh comes to visit or will that mean his bodyguard and his manicurist will have to share?"
Good news, members of the 0.0001%: If you're looking for your next international crash pad, this article is for you. Here's a closer look at some of the most beautiful homes that lots and lots and lots of money can buy. Sure, you'll be out at least $10 million to buy one, but what's money when you can live like this?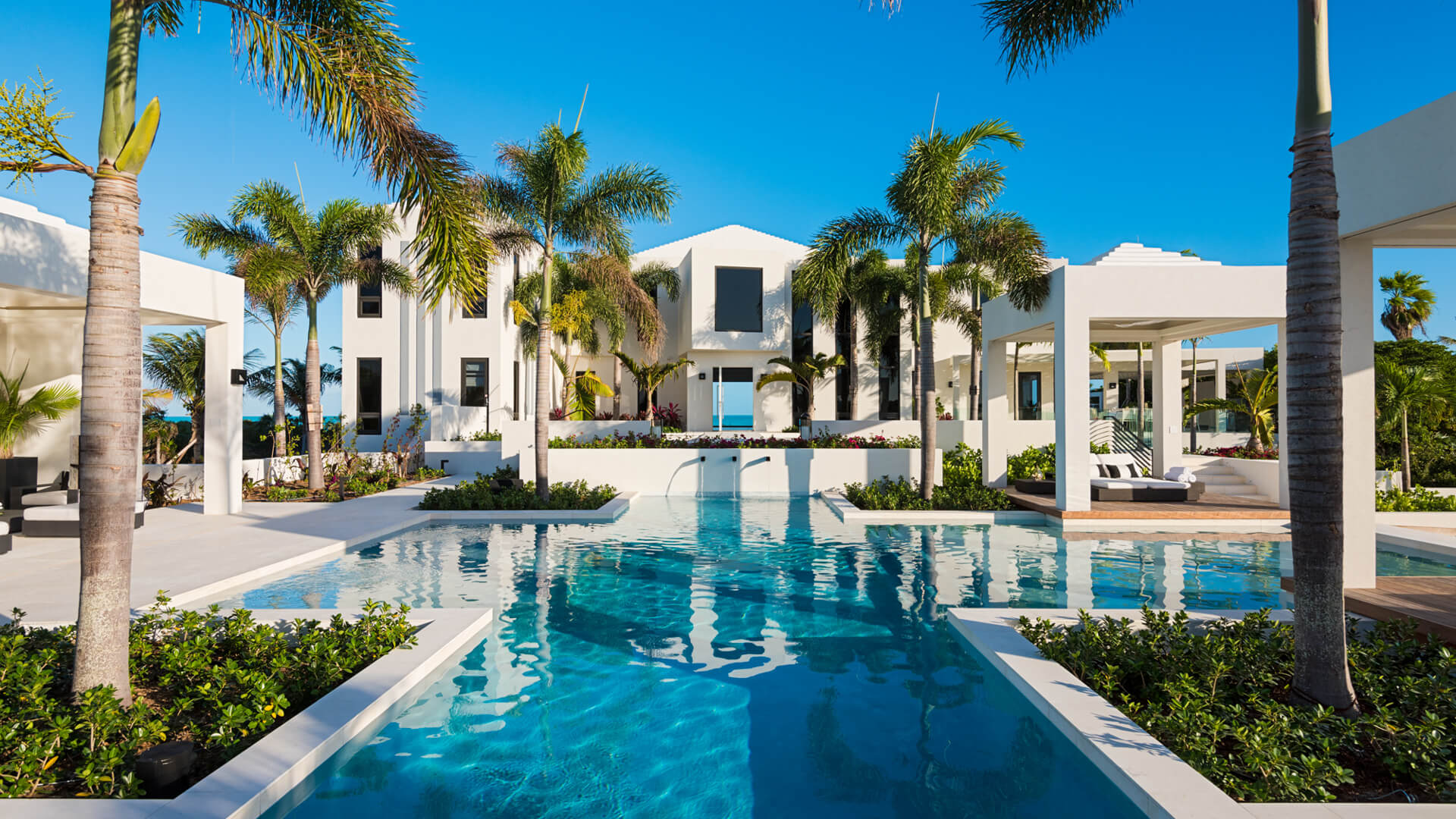 Steve Passmore / The Agency
White Sand Beaches and Beautiful Turquoise Water at Triton Villa
Price: $14.5 million
Approximate Square Footage: 12,727 square feet
Triton — for whom the Triton Villa is named — is a mythological Greek god known as the messenger of the sea, but if you're cranking up the outdoor surround sound system while you lounge under the Caribbean sun, you might not be able to make out anything he's saying. But, if you're really that intent on getting the good word from Triton, you could do so while relaxing anywhere on the 155 feet of white sand beach in front of your home or while you're getting zen at that beachfront yoga pavilion. Heck, Triton might even swing by unannounced to take advantage of the large glass-front pool, infinity edge hot tub, outdoor movie theater with a fire pit or the private tennis court. After all, rumor has it that Triton needs to put in a lot of work on his lob shot.
Want Luxury on a Budget? You Might Actually Be Able to Afford a Mansion in These 20 States
Caribbean Paradise on Anguilla
Price: $14.5 million
Approximate Square Footage: 17,000 square feet
As soon as you enter through the wooden gates, this is one property that is overflowing with luxury — from the beautifully designed building to the elegantly landscaped gardens. The house is designed to help you enjoy Anguilla's gorgeous natural surroundings, and enjoying the sun setting over the Caribbean is likely to become a daily habit if you can just pony up that $14.5 million. After all, there are over a dozen outdoor deck and lounge areas to choose from when you're taking in the wonderful white sand beaches, shining sun and beautiful blue ocean.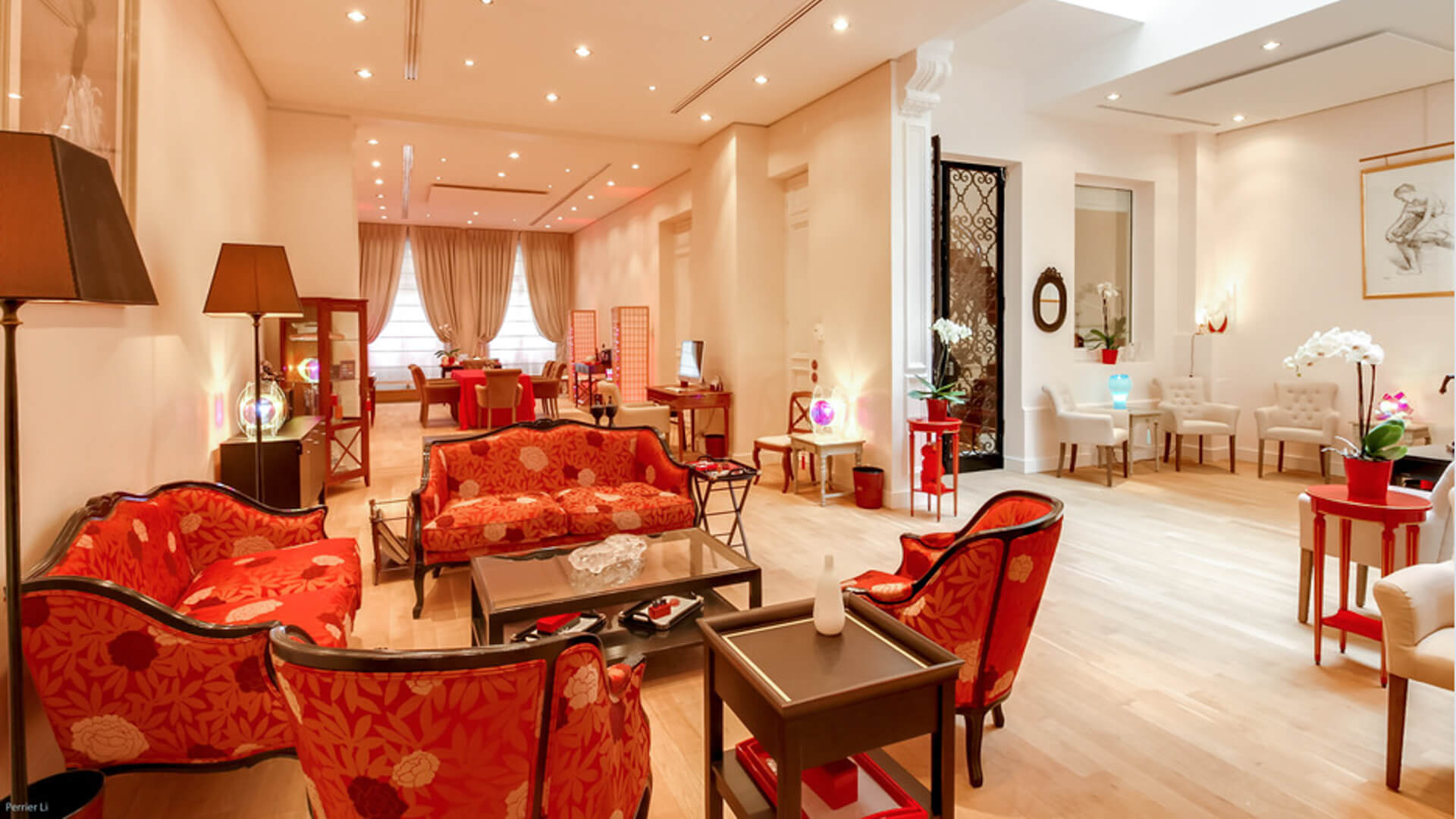 The Mansion on the Rue Copernic
Price: $11,

668,637

Approximate Square Footage: 6,673 square feet
Life in the City of Lights is full of magic, from the beautiful corner cafes to the long walks along the Seine. Of course, it's likely that much more magical when, after experiencing the city, you can return to a six-bed, seven-bathroom mansion just near Place Victor Hugo. The gorgeous, immaculate home features a cozy outdoor patio, a gorgeous winding staircase and plenty of natural lighting.
See: These Crazy Upside-Down Houses Will Make Your Head Turn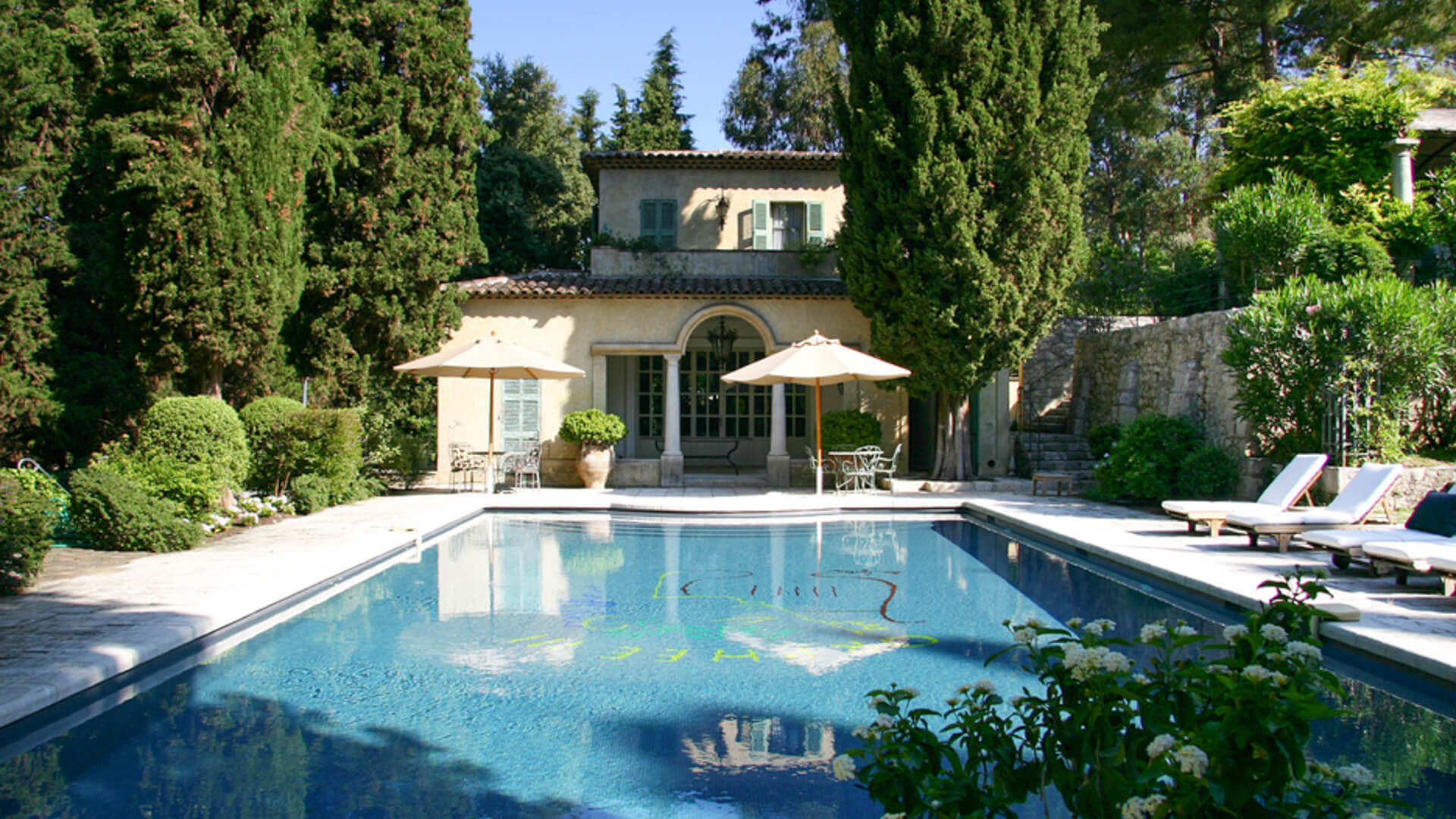 A 15th-Century Chateau for 21st-Century Living
Price: $11 million
Approximate Square Footage: 16,145 square feet
Once you've experienced this exquisite chateau in the French Riviera, the only question you're likely to ask is, "Cannes I afford this?" And at $11 million, the answer is most likely, "Definitely not." Located in La Colle-sur-Loup, the historic property dates back to the 14th century but was renovated in 1997. There are 12 combined bedrooms between the main and guest house to choose from as well as gardens, a swimming pool, a pond, an entrance hall, and even a large fireplace.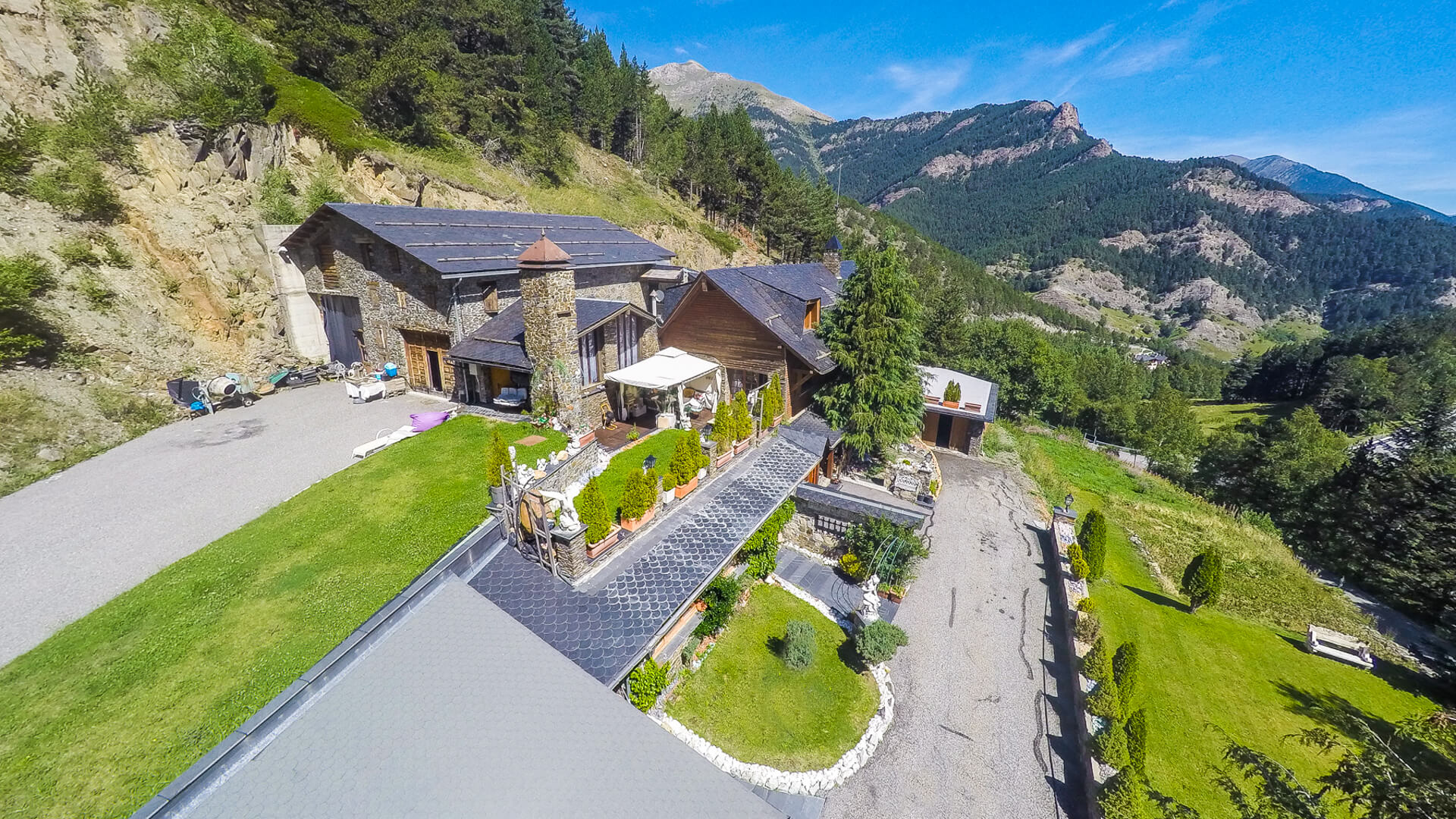 Gorgeous Andorran Ski Chalet
Price: $10,698

,198

Approximate Square Footage: 13,885 square feet
The region of Andorra — located between France and Spain in the Pyrenees Mountains — is filled with natural beauty. And in addition to that natural beauty is this incredible chalet tucked into the mountains in La Massana and a short drive from the Vallnord ski slopes or the town of Pal. In addition to six bedrooms and three full bathrooms, a mountain-style fireplace, a fully equipped kitchen, extensive gardens and a stable with capacity for five mounts, you'll be able to enjoy the beautiful panoramas of the surrounding mountains.
After seeing all this, you might be asking yourself, "Chalet buy this?" Only if you can pony up the $10.5 million-plus necessary for the purchase.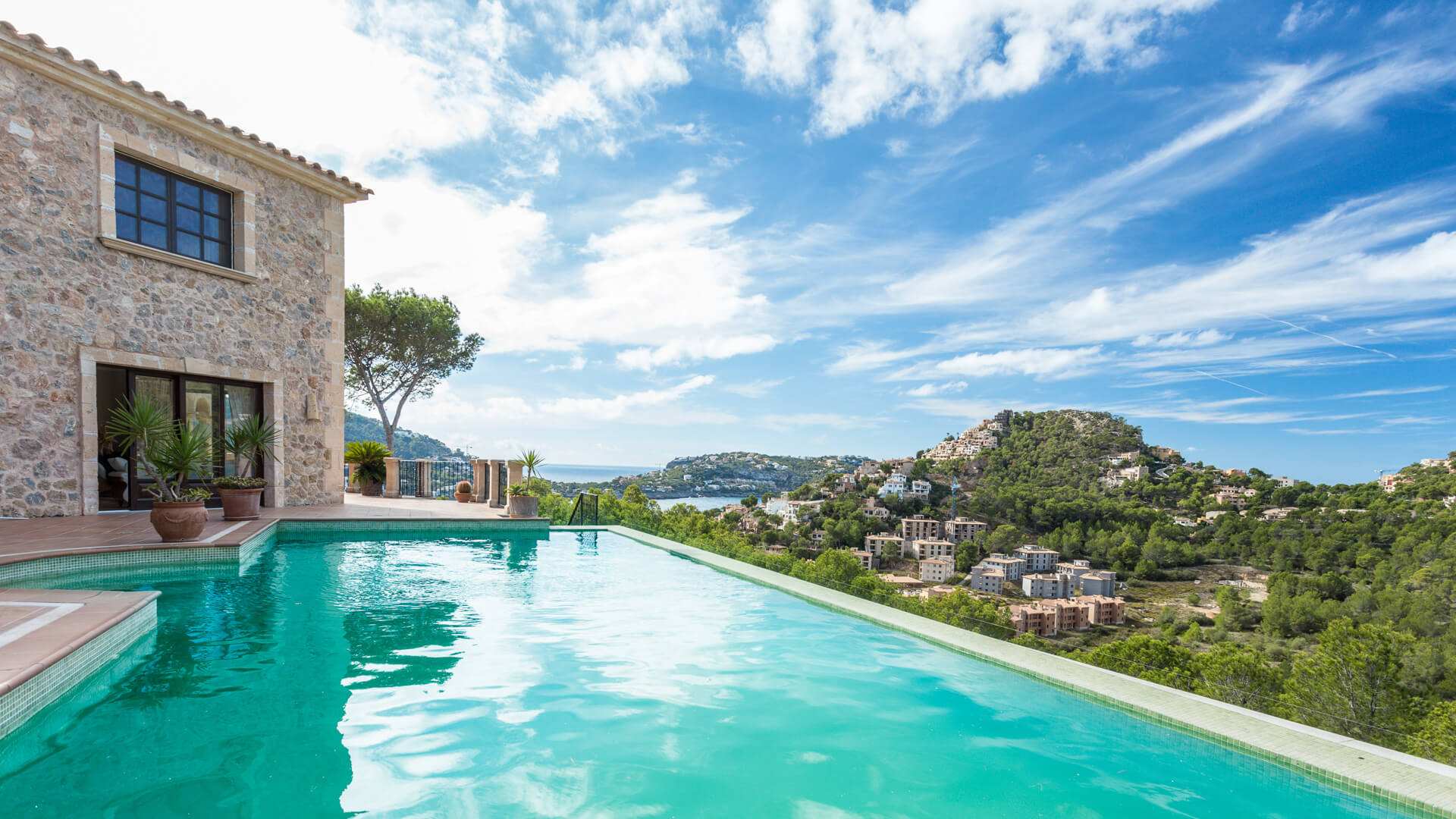 Hacienda-Style Mediterranean Villa
Price: $10,

769,057

Approximate Square Footage: 10,333 square feet
Located on Mallorca — the largest of the Balearic Islands in the Western Mediterranean — this villa in Montport, Port Andratx, offers a luxurious lifestyle just off the Spanish coast. Living there would mean enjoying an infinity pool, sweeping views of the Mediterranean, six bedrooms and six bathrooms, sweeping views of the Mediterranean, a BBQ area and wine cellar, more sweeping views of the Mediterranean and a boat garage. Not to mention, the incredible, sweeping views of the Mediterranean. And if you're worried that you'll start to become a homebody whilst surrounded by such amenities and natural beauty, don't forget that Ibiza — another of the Balearic Islands — is just a short boat ride away in case you want to spend a weekend partying.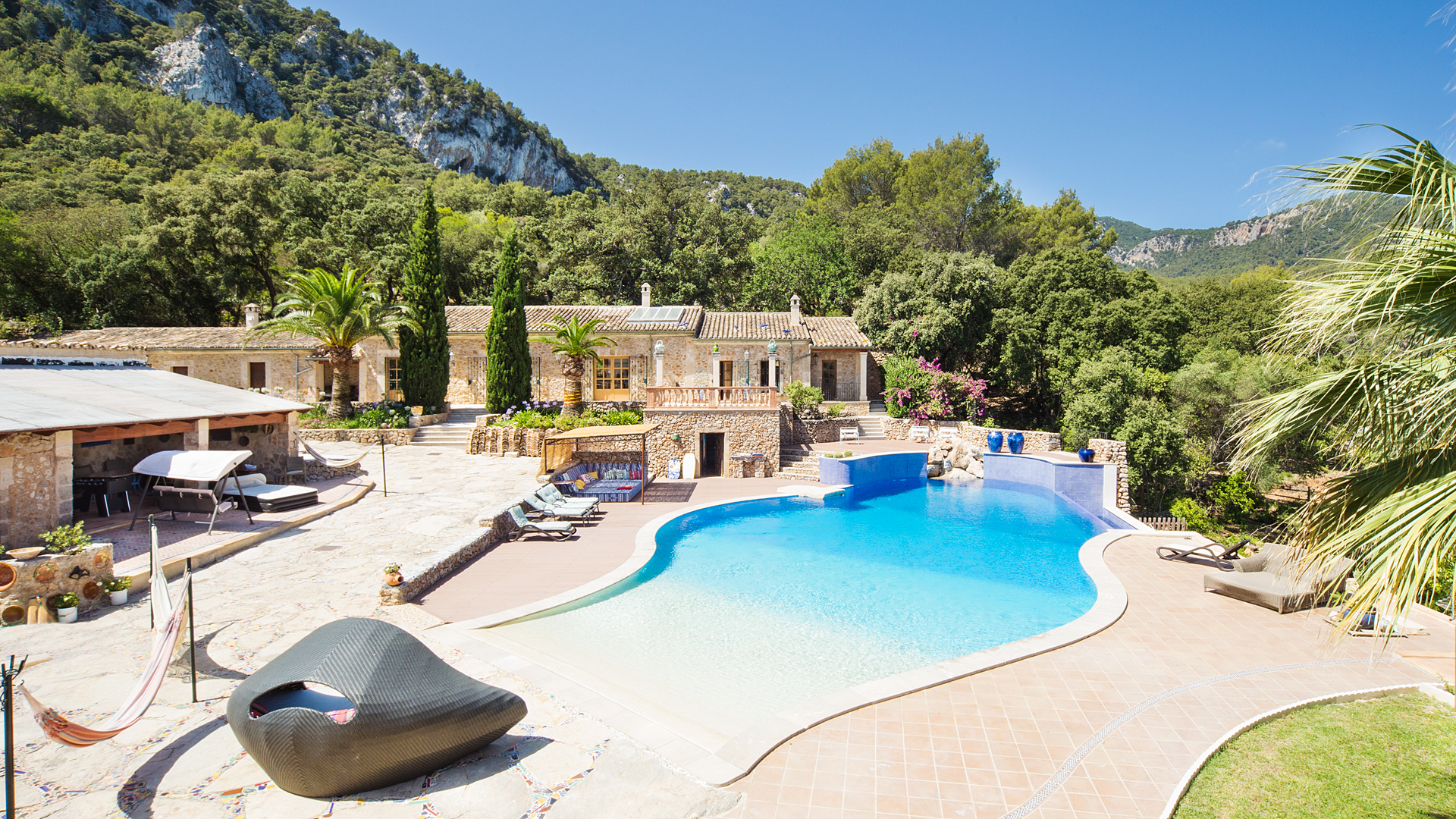 17th Century Country Estate on Mallorca
Price: $10,657,393
Approximate Square Footage: 26,909 square feet
You won't even have to leave the beautiful island of Mallorca to find the next home on this list, a positively massive 22-bedroom, 20-bathroom estate that clears 25,000 square feet with room to spare. And if that weren't enough, it sits on over 90-acres of land. That's 90-plus acres on an island, by the way.
The country estate dates back to the 1600s and maintains many of the original elements, but it has also been updated to offer all of the modern comforts expected for luxury living after a 1990 renovation. That includes gardens, ponds, and fruit, almond and olive trees located on the grounds as well as three kitchens, a guest house, a water purification system and, of course, a swimming pool.
Check Out: The Biggest Homes for Sale Across America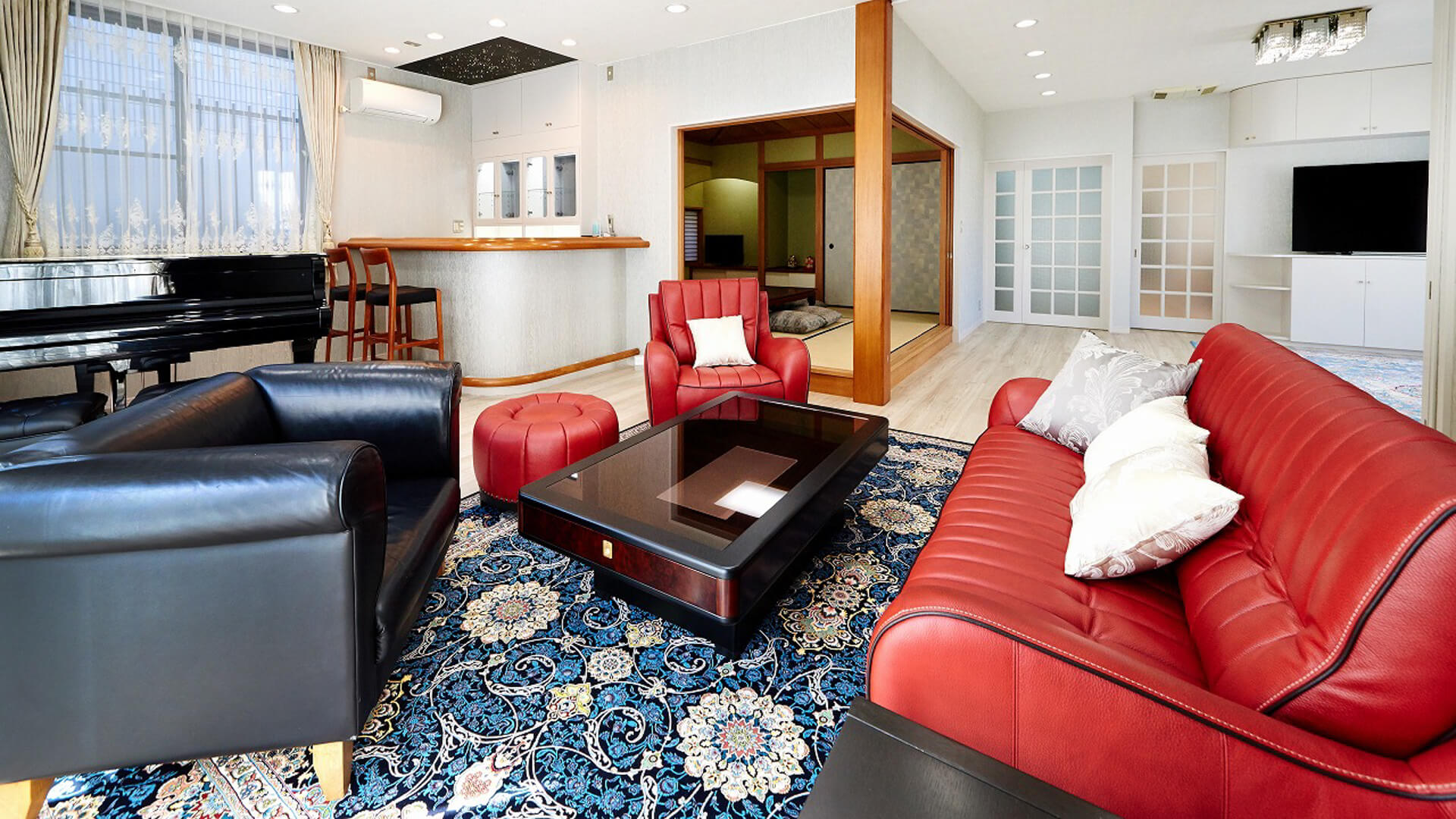 A Short Walk to the Subway From Spacious Luxury in Tokyo
Price: $11,262,814
Approximate Square Footage: 3,175 square feet
While Tokyo might conjure images of an overcrowded city or jam-packed subway cars for some, even the lankiest of guests will most likely have all the elbow room they need with the 3,000-plus square feet in this two-story, eight-bedroom house in Japan's capital city. Though, if you don't mind those crowded subways and want to enjoy the city, the house is located just a five-minute walk from the Keio Inogashira line and a 13-minute walk from the JR Yamanote line.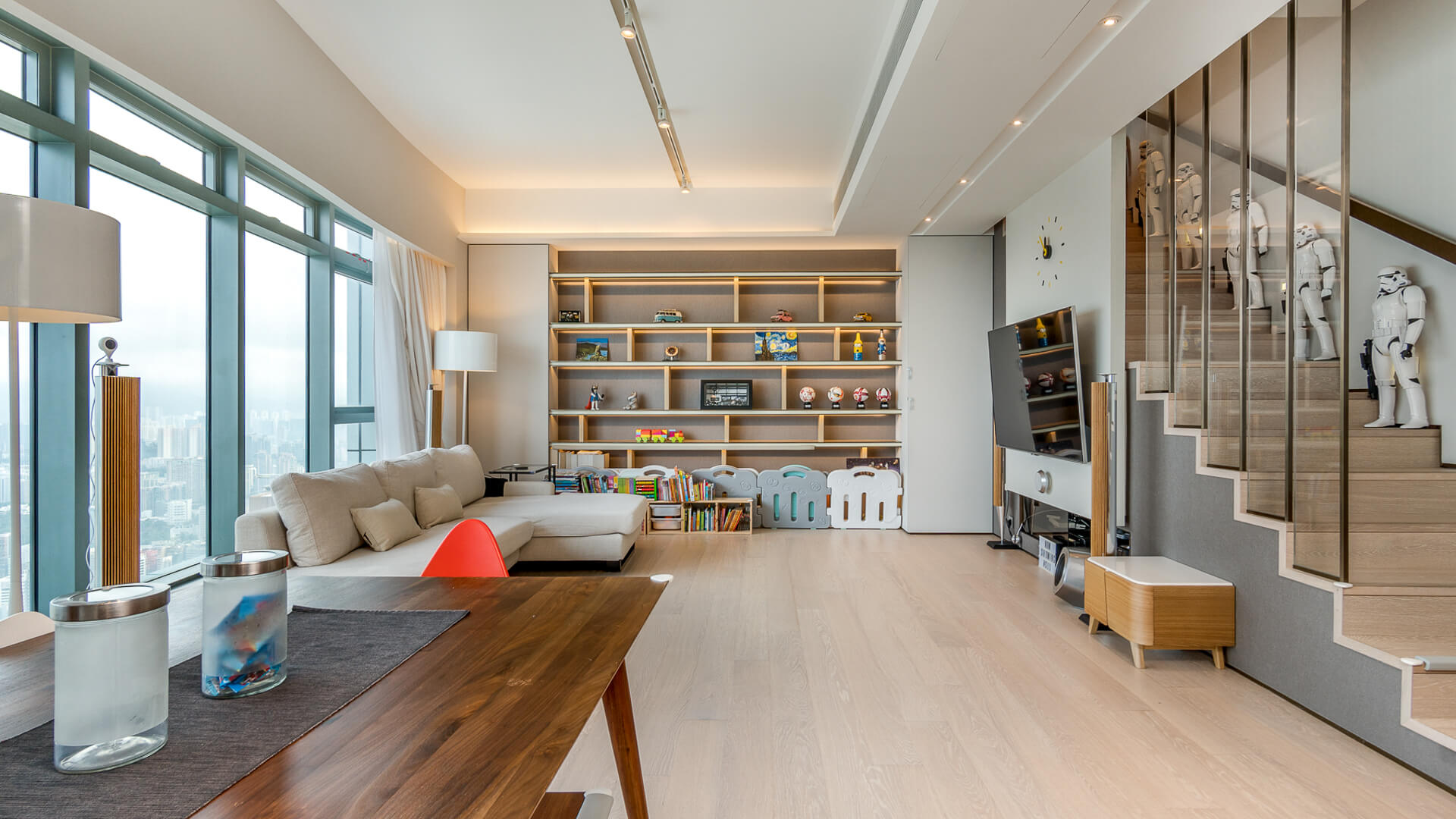 Hong Kong Duplex With City Views
Price: $11,220,000
Approximate Square Footage: 1,683 square feet
Like any major city around the globe, living in the thriving commercial hub of Hong Kong often means having to make compromises in your standard of living in certain areas. Either that or spend vast sums of money on your residence. And if you've chosen the latter, this $11.2 million sky duplex could be just the option for you. With two bedrooms and 2 1/2 bathrooms, you can luxuriate in a master suite with two walk-in closets, a large living room and dining room connected to the bedrooms by an internal floating staircase and a kitchen set off by a large sliding partition. But, you might not notice the incredible interior while you spend your days gazing out the window at Hong Kong.
Are Tiny Homes Worth It? 21 Reasons Why They're a Huge Mistake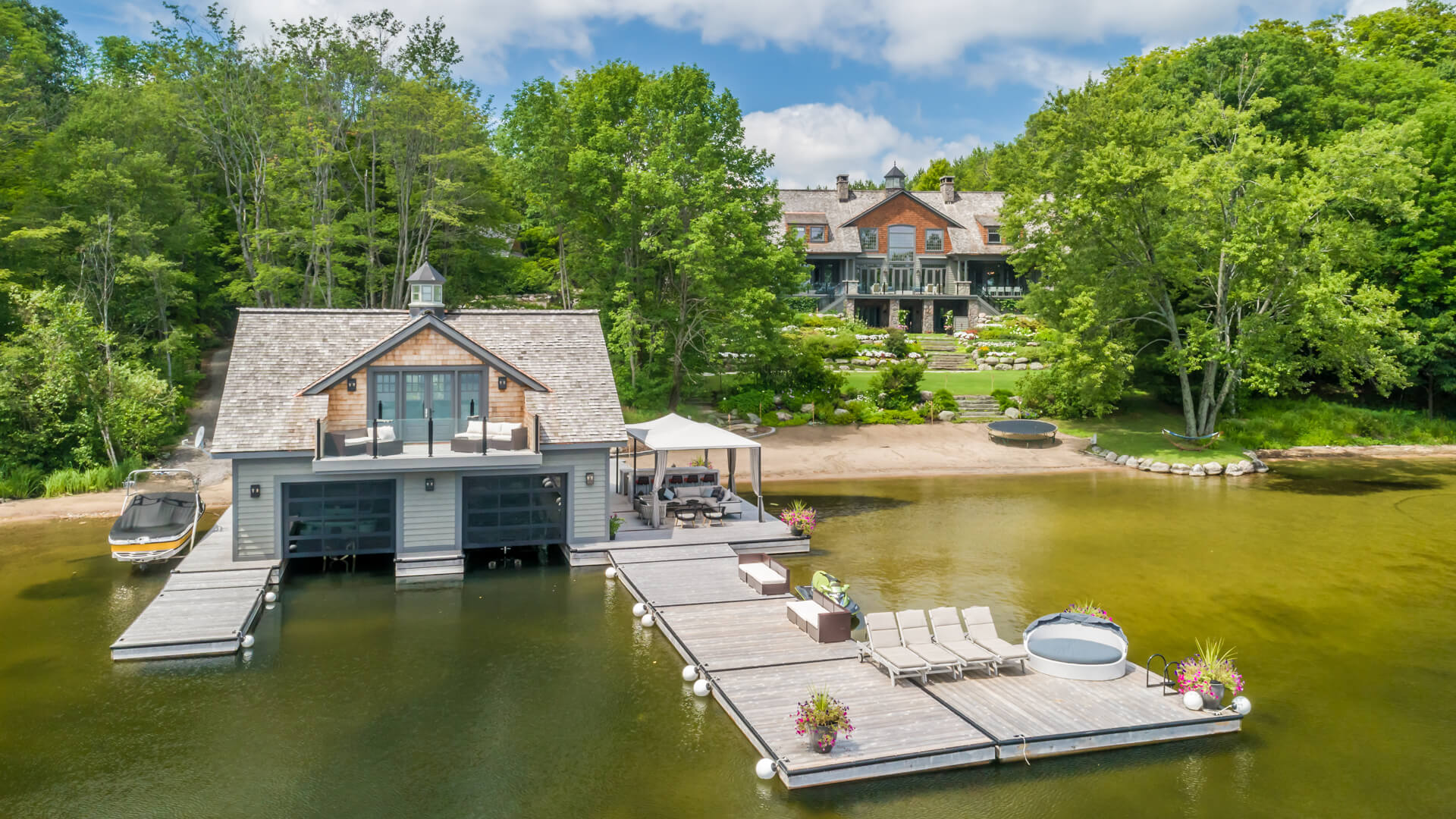 Gorgeous Mansion in the Canadian Wilderness
Price: $11,226,252
Approximate Square Footage: 18,000 square feet
The name Ontario might not have quite the same cache in the luxury housing market that Mallorca or the French Riviera can claim, but that could just be an oversight. Located a short drive from Lake Huron, this sprawling mansion — located on 40 acres of land right on Lake Rosseau — has 14 bedrooms, eight bathrooms and five partial bathrooms in its 18,000 square feet of space. The Muskoka Media room is made from reclaimed timbers from a 19th-century shipwreck, but if you choose to ignore that cautionary tale, you can make ample use of the two-story boathouse and oversized dock to escape your mansion for your boat.
Hide Out: These Mountain Retreats Are the Perfect Escape From the Rat Race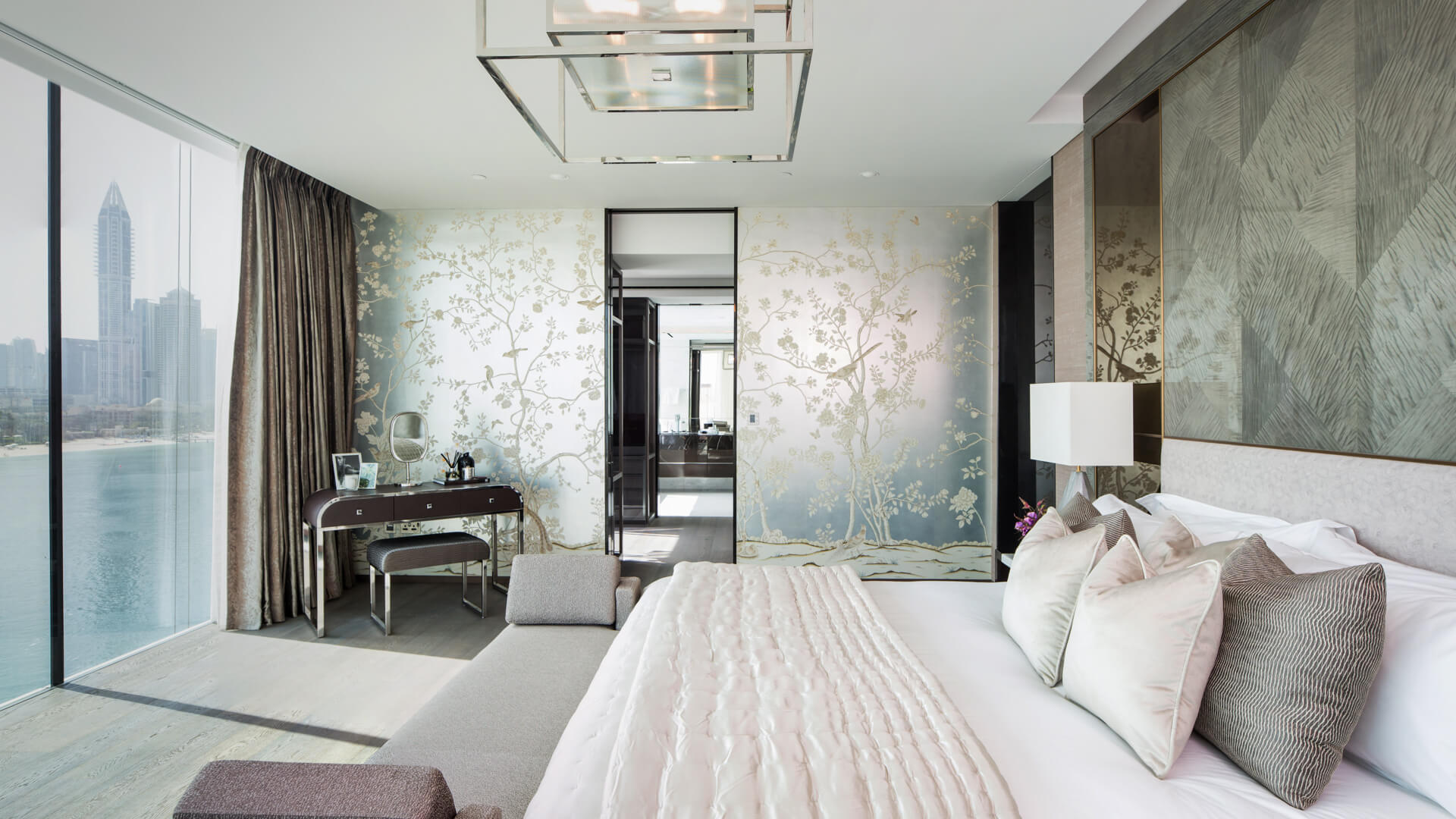 Luxury Penthouse on Palm Jumeirah in Dubai
Price: $10,279,101
Approximate Square Footage: 9,198 square feet
Dubai has become virtually synonymous with luxury in recent years, and this penthouse at the Palm Jumeirah is more than up to maintaining that reputation. Located on a manmade geographical feature that's shaped like a palm tree, the apartment boasts a stunning view of Dubai's skyline out the windows with five bedrooms, incredible luxury inside and a range of amenities that include an infinity pool, gym, spa, gardens and a private jetty.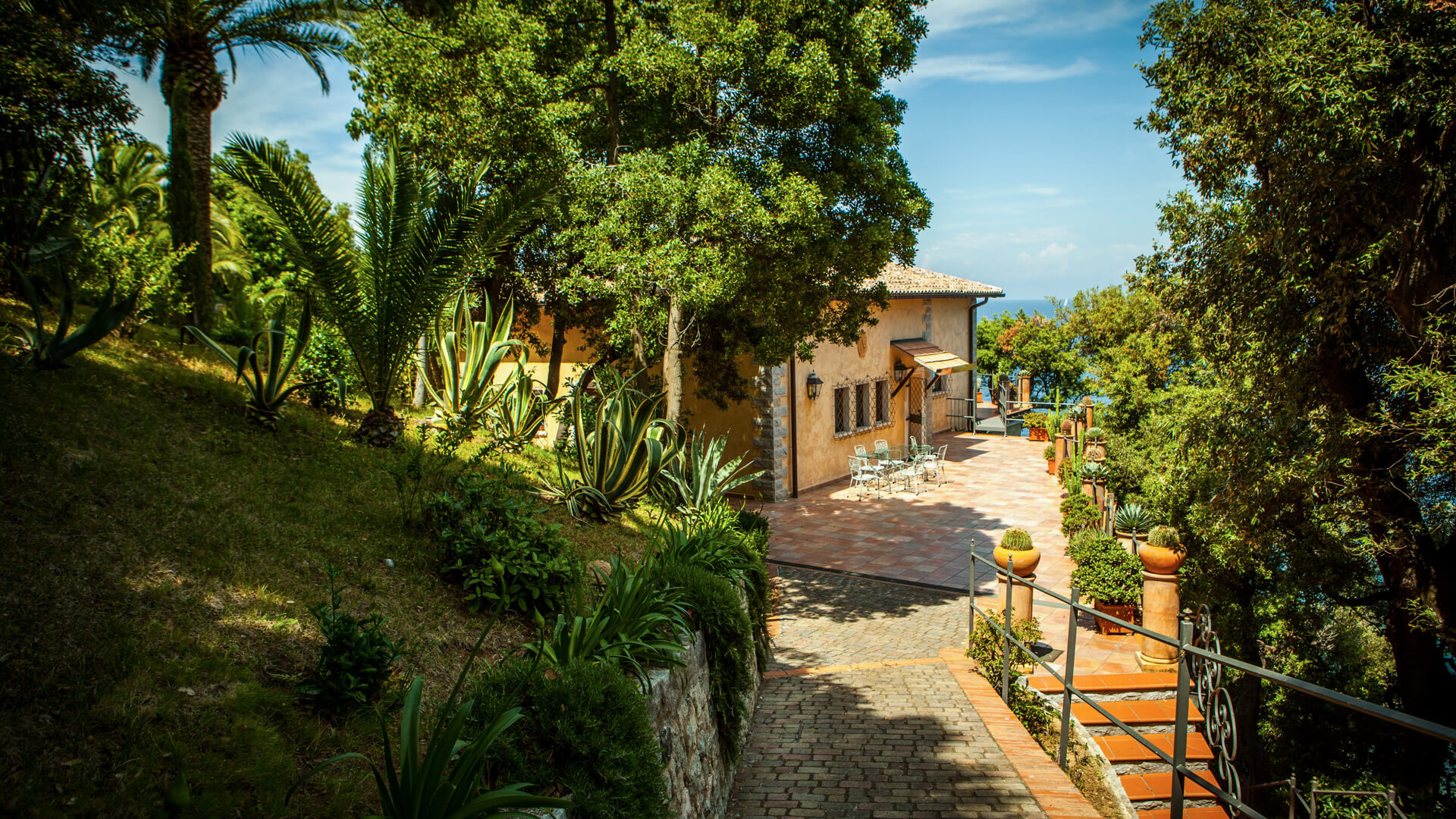 Able Was Anyone Ere They Saw This House...
Price: $10,148,850
Approximate Square Footage: 7,534 square feet
Maybe if this home had been around in the early 19th century, the Battle of Waterloo might never have happened. That's because the 10-bedroom, seven-bathroom mansion located on the Mediterranean island of Elba — famous for being the home of Napoleon's first exile from France — likely would have kept the famous French general from ever leaving. With three buildings, luxurious interiors and a private beach, it's a safe bet the legendary general wouldn't have felt shorted by what this property has to offer.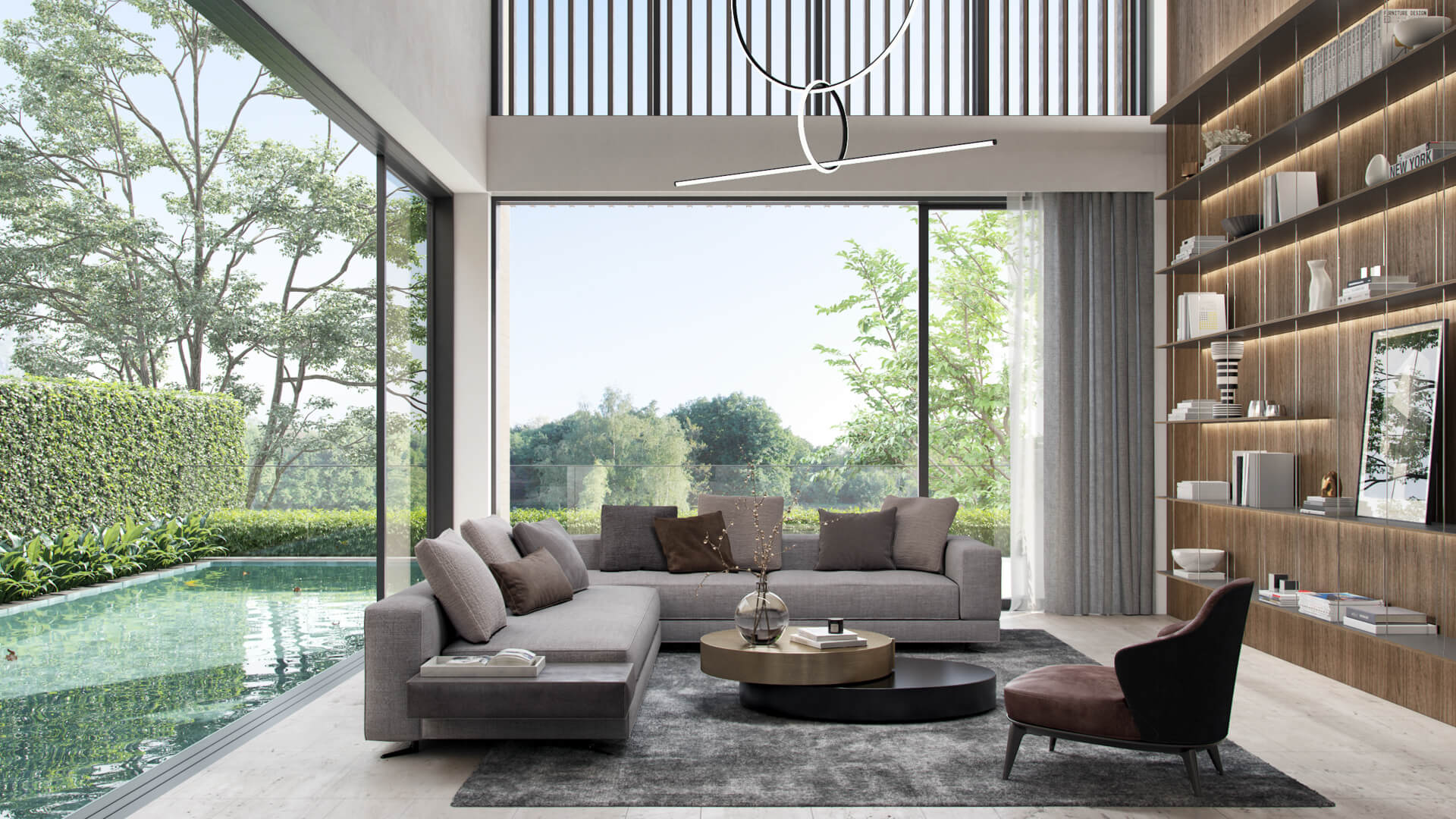 Luxurious 2-Story Townhouses in Singapore
Price: $10,208,611
Approximate Square Footage: 8,099 square feet
You can call the Southeast Asian cultural hub of Singapore home provided you have the roughly $10 million to plop down for this five-bedroom, five-bathroom masterpiece. These two-story luxury residences include parking for four to six cars, gorgeous interiors and a short walk to the Singapore Botanical Gardens. And if you're worried about this opportunity getting snatched out from under you, think again: There are three identical townhouses situated on the elevated plot with all its spectacular views.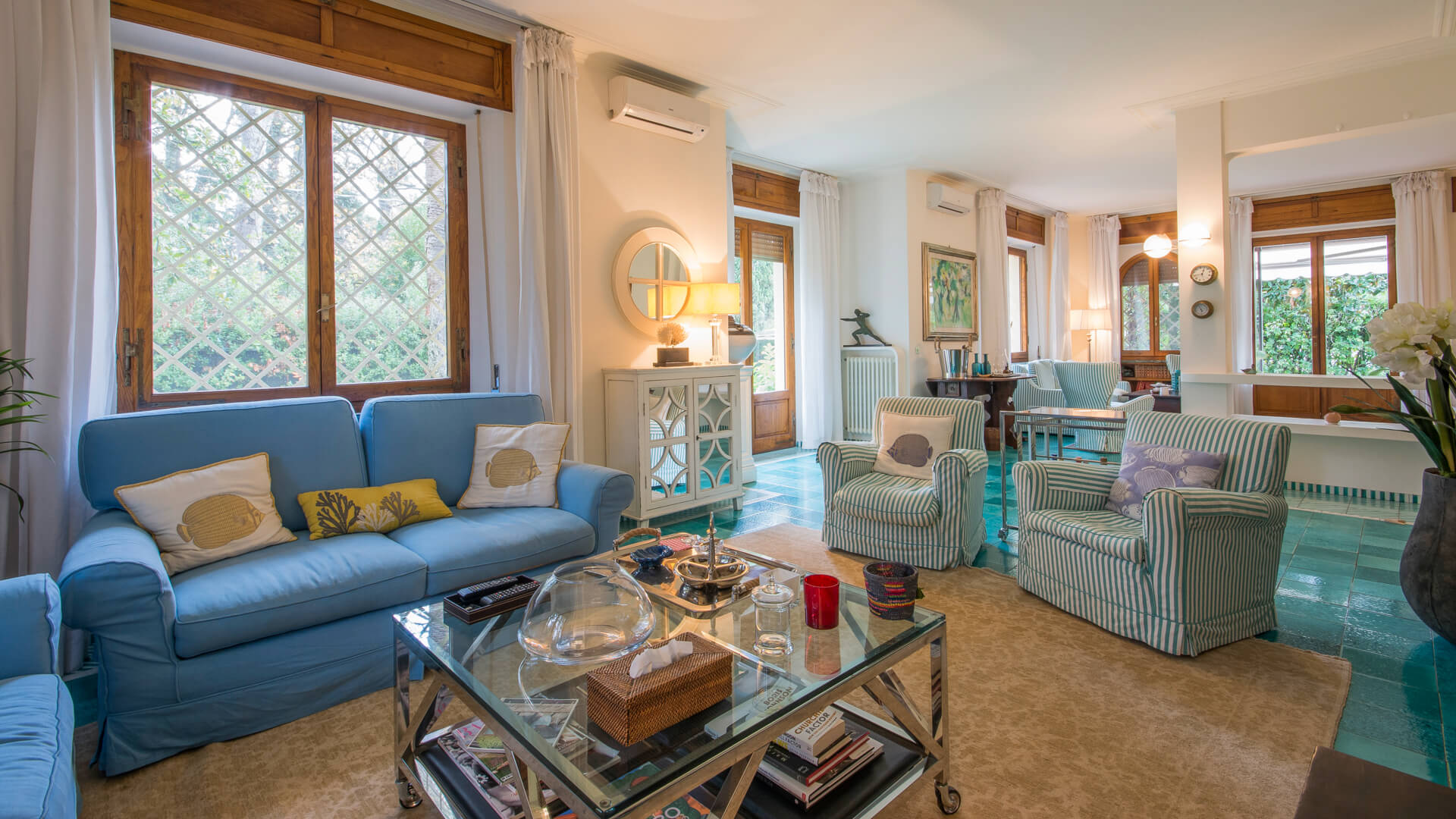 Luxury in Lucca, Italy
Price: $10,148,850
Approximate Square Footage: 7,534 square feet
Located between the famous cities of Genoa and Florence on the Mediterranean coast, the odds are good that you would enjoy living in the Italian province of Lucca even if you were living in a cardboard box. As such, enjoying it from a $10 million mansion must be mind-blowing.
In addition to five bedrooms and five bathrooms, this incredible property from the early 20th century has both a main villa and a guest residence, an entrance hall and a gorgeous patio where you can enjoy the Tuscan sun. Should we all be so Lucca-y.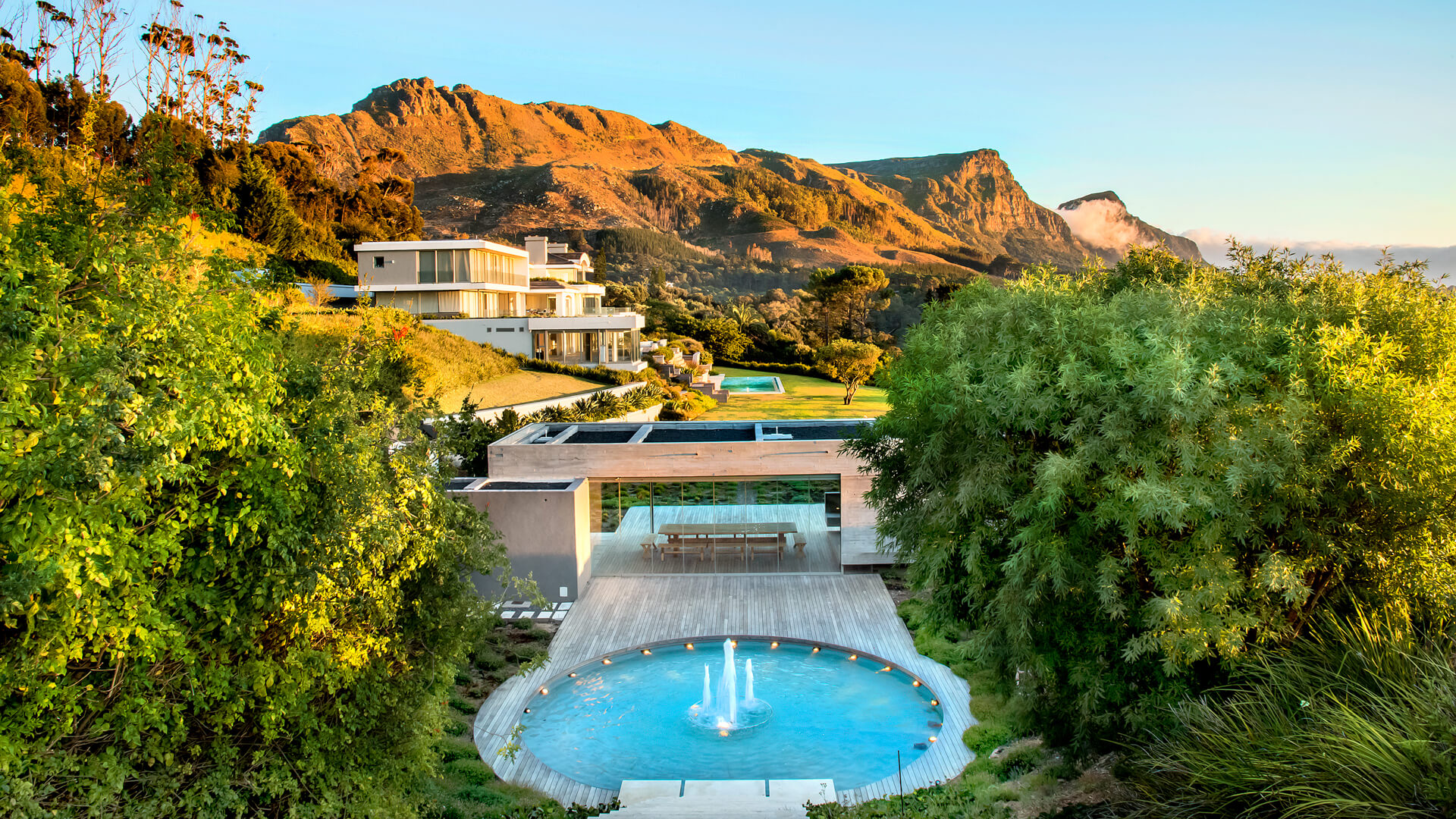 Sprawling Mansion in South Africa
Price: $10,000,000
Approximate Square Footage: 23,099 square feet
If living in a city called Cape Town doesn't make you feel like a superhero, this gorgeous home should give you a bit of the feel of living like Bruce Wayne. With six bedrooms, six bathrooms and one partial bathroom, this beautiful mansion offers stunning views, incredible architecture and a range of amenities that include a lap pool and gym to keep in shape for any late-night vigilante work you might be doing on the side.
Want Something a Little Cheaper? What a $5 Million Home Looks Like Around the US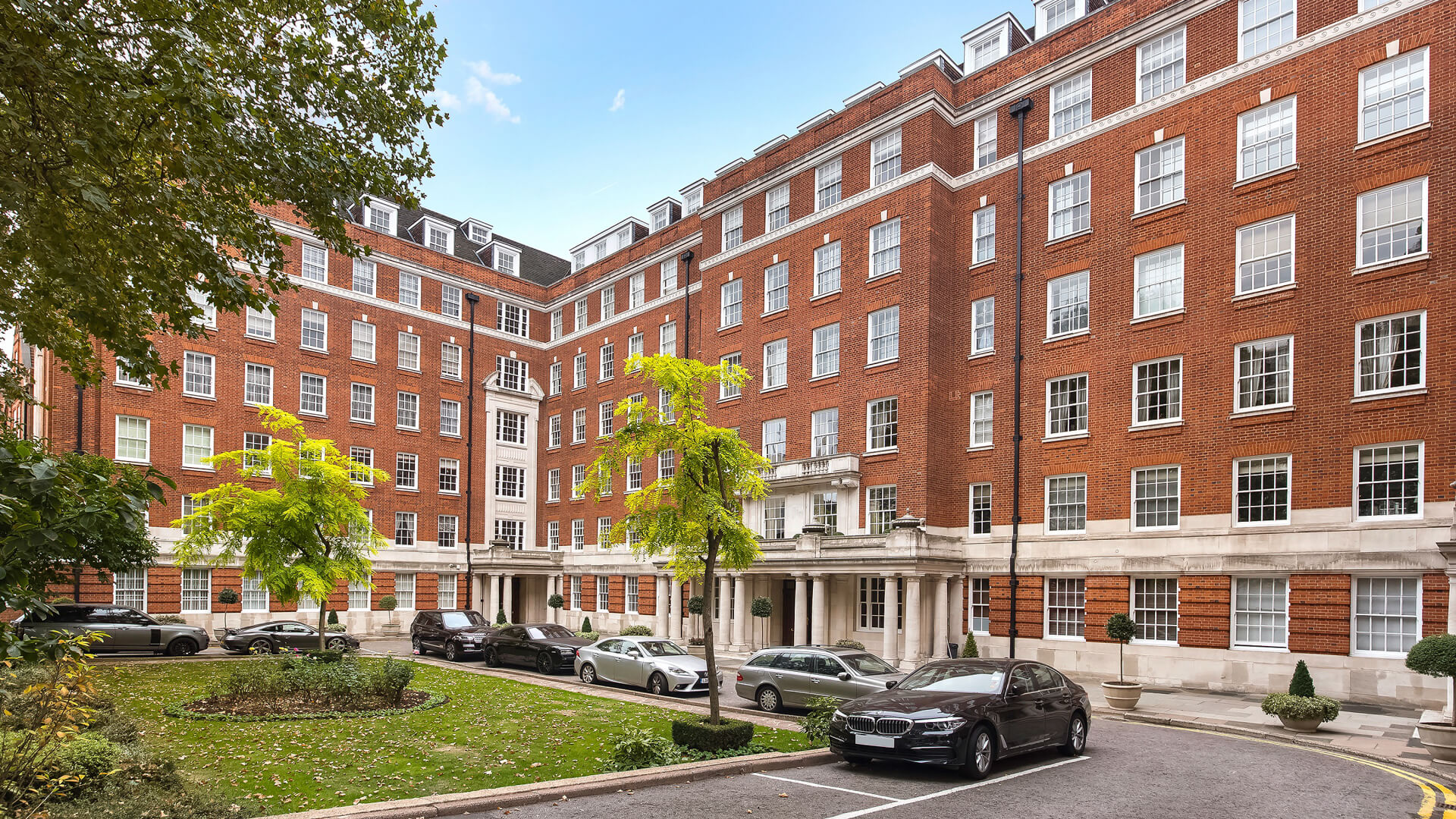 City Splendor in London, England
Price: $11,460,380
Approximate Square Footage: 3,876 square feet
These two combined apartments in Princes Gate Court yield seven bedrooms, six bathrooms, two reception rooms, and two kitchens, all located across the street from Hyde Park and Kensington Gardens and a short walk from the legendary Royal Albert Hall. And in the event that you want to escape old London town for a bit, the building has 24-hour security and concierge service so you can escape the city grind to quiet luxury five stories up.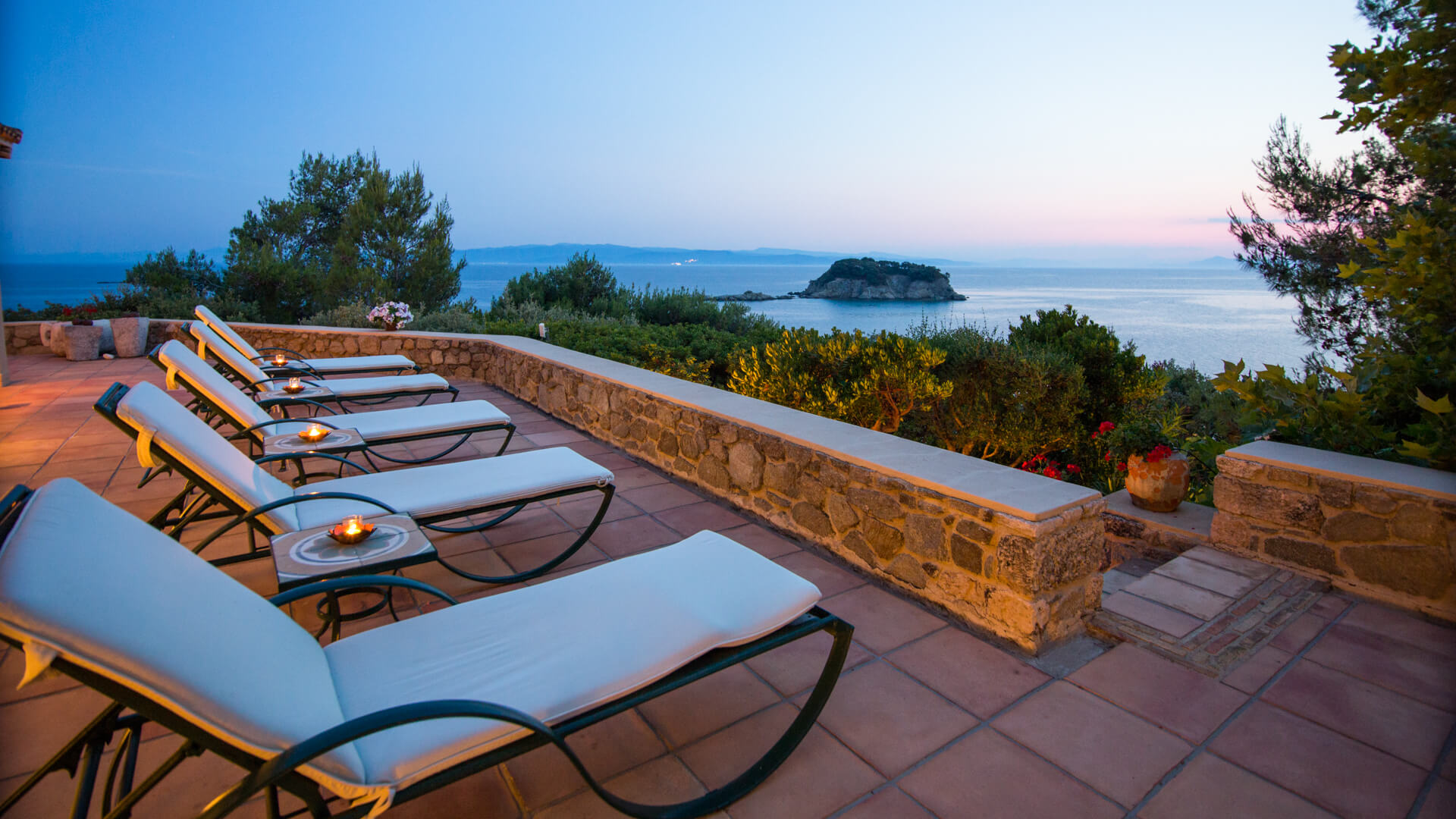 Island Living in Sporades, Greece
Price:

$10,261,615

Approximate Square Footage: 7,534 square feet
The Greek island of Skiathos offers a wonderful location to drench yourself in the Mediterranean sun and gorge on Greece's wonderful food, and that experience is only going to be magnified if you're living in this 7,500-square-foot mansion. With seven bedrooms, seven bathrooms and two partial bathrooms, there will be plenty of room to house guests interested in enjoying your swimming pool, gorgeous patio or the incredible views of the surrounding island and the beautiful blue waters of the east Mediterranean Sea.
And even if you can't yet afford one of these homes, you can still enjoy a luxurious getaway on the West Coast.
More on Real Estate