26 Surreal Photos of Gorgeous Places Filled With Plastic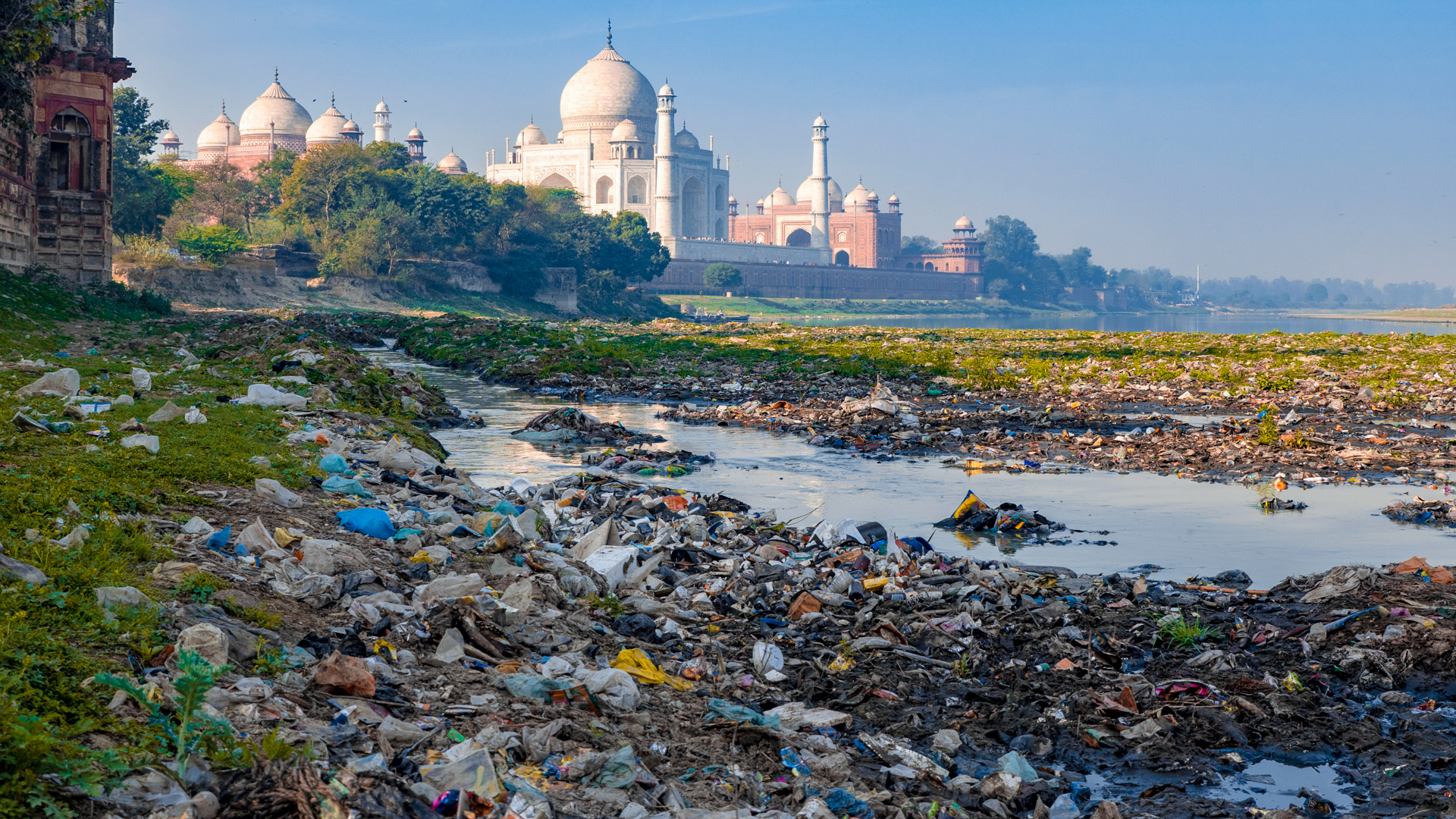 ModernNomads / Shutterstock.com
Beautiful beaches, landmarks and cities have been littered with trash. Plastic waste has been infecting marine wildlife and the ecosystem for years. Global plastics production increased from 263 million metric tons to 381 million metric tons from 2005 to 2015, just 10 years, according to Our World in Data.
When plastic enters the ocean, it's pulled by currents and the wind. Waste in the ocean often has various negative outcomes: Marine wildlife gets trapped in debris, animals accidentally eat plastic (or eat another animal that ate plastic) and the harmful toxins enter the food chain, or the debris damages coral reefs. It also has a negative impact on beaches and land. To see what trash is doing to the land, take a look at some of the world's most beautiful places that have been taken over by trash.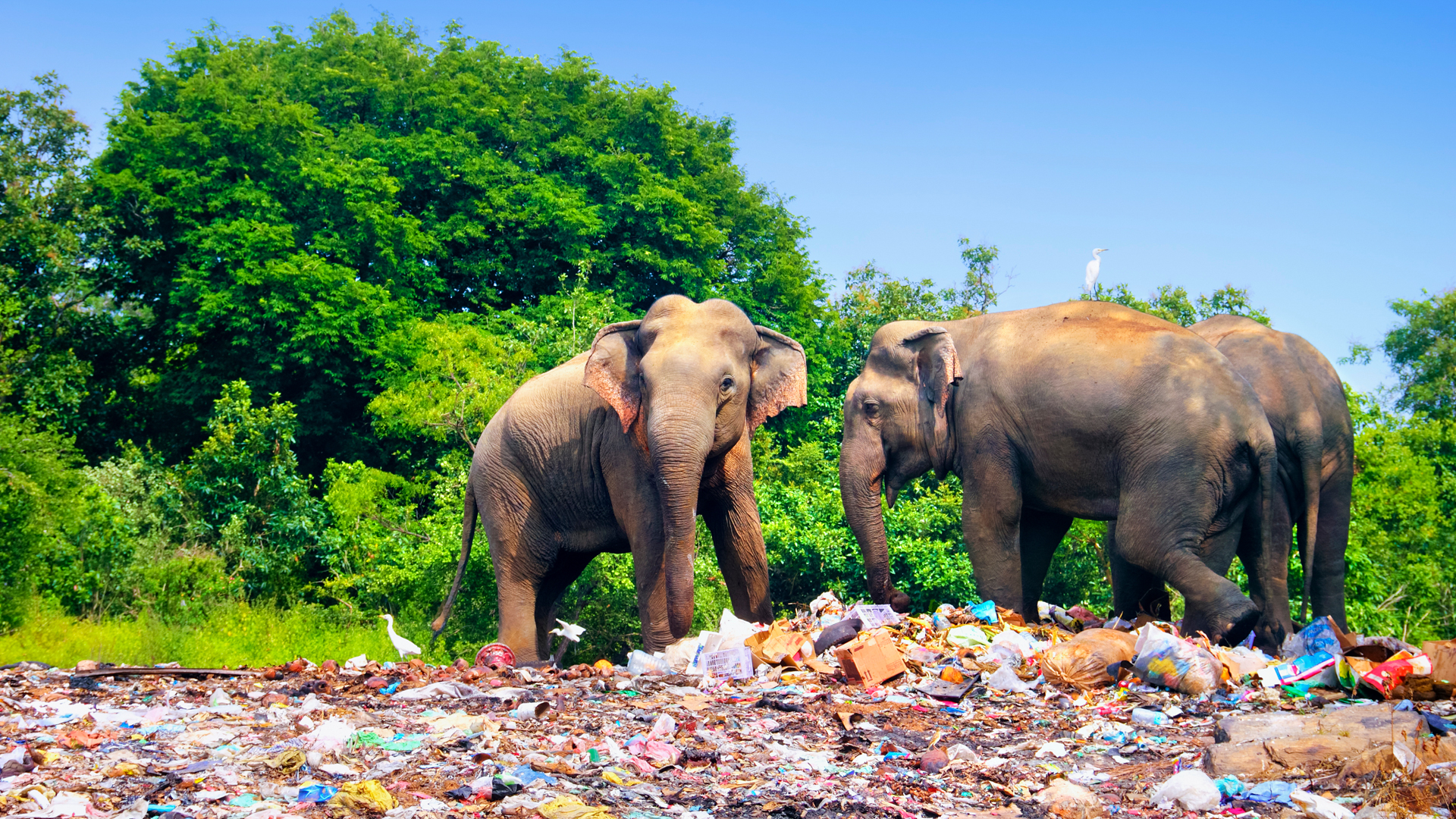 Natalia Davidovich / Shutterstock.com
Minneriya National Park in Sri Lanka
Sri Lanka shows how plastic pollution affects marine wildlife and land animals alike. Sri Lanka is home to Asian elephants, an endangered species, and the country has the fifth-worst mismanaged plastic waste worldwide, as of 2010.
These elephants eat grass, bark, leaves and other food found in their natural habitats. But with plastic waste covering the ground they walk on, elephants have begun to eat the waste — and the toxins that come with it. In 2018, six elephants were found dead in Sri Lanka with plastic in their stomachs.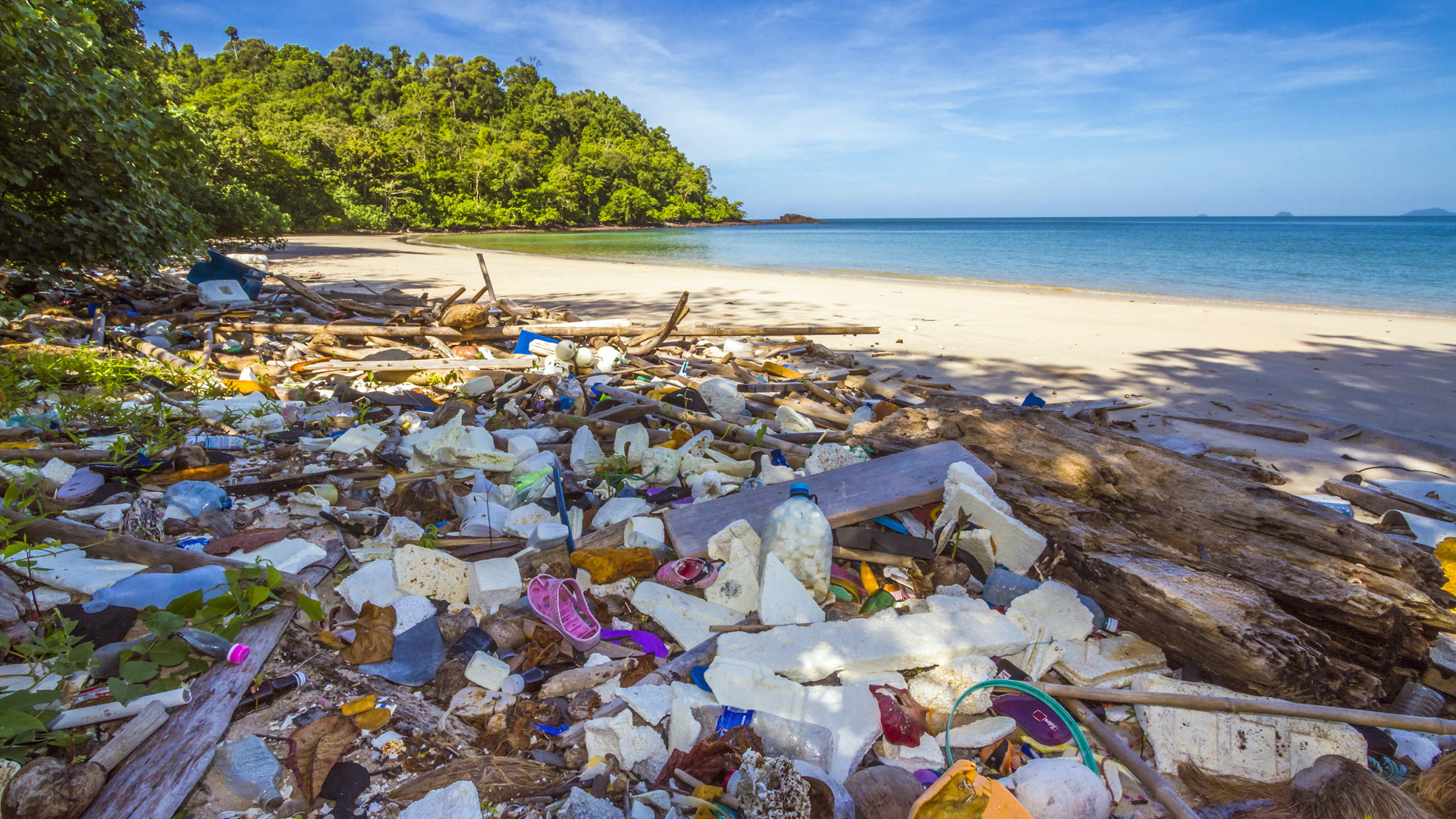 PACO COMO / Shutterstock.com
Tarutao National Park in Thailand
Thailand is ranked No. 6 in countries with the most mismanaged plastic waste, as of 2010. As evidence of this, the country's Tarutao National Park, which was once filled with white sand beaches and crystal clear water, has been littered with trash.
If that wasn't enough, according to the Energy Policy Institute at the University of Chicago, air pollution in more populated areas of Thailand has gotten so bad that it's reduced residents' life expectancy by four years.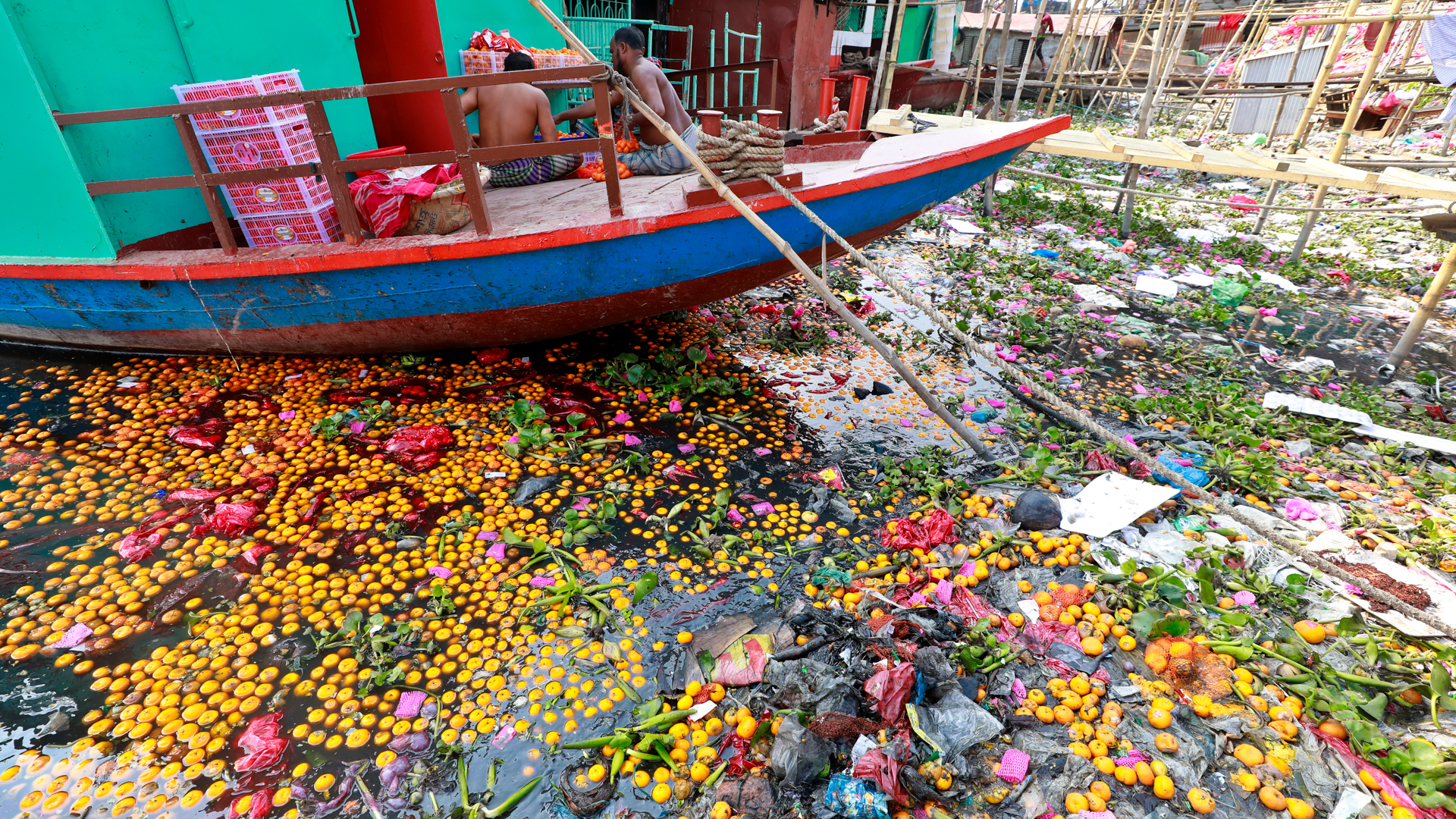 Sk Hasan Ali / Shutterstock.com
River in Bangladesh
In 2018, Bangladesh was voted the country with the worst air pollution by the World Air Quality Report, but the nation's rivers and land are also covered in garbage. As the country industrialized, chemicals, toxins and trash were dumped into the once-pristine rivers, and the water is now unusable for all living beings, humans and animals.
There's so much trash in the rivers, it's hard to see the water. The toxic waste has had negative health effects on the people living nearby and it is killing the fish.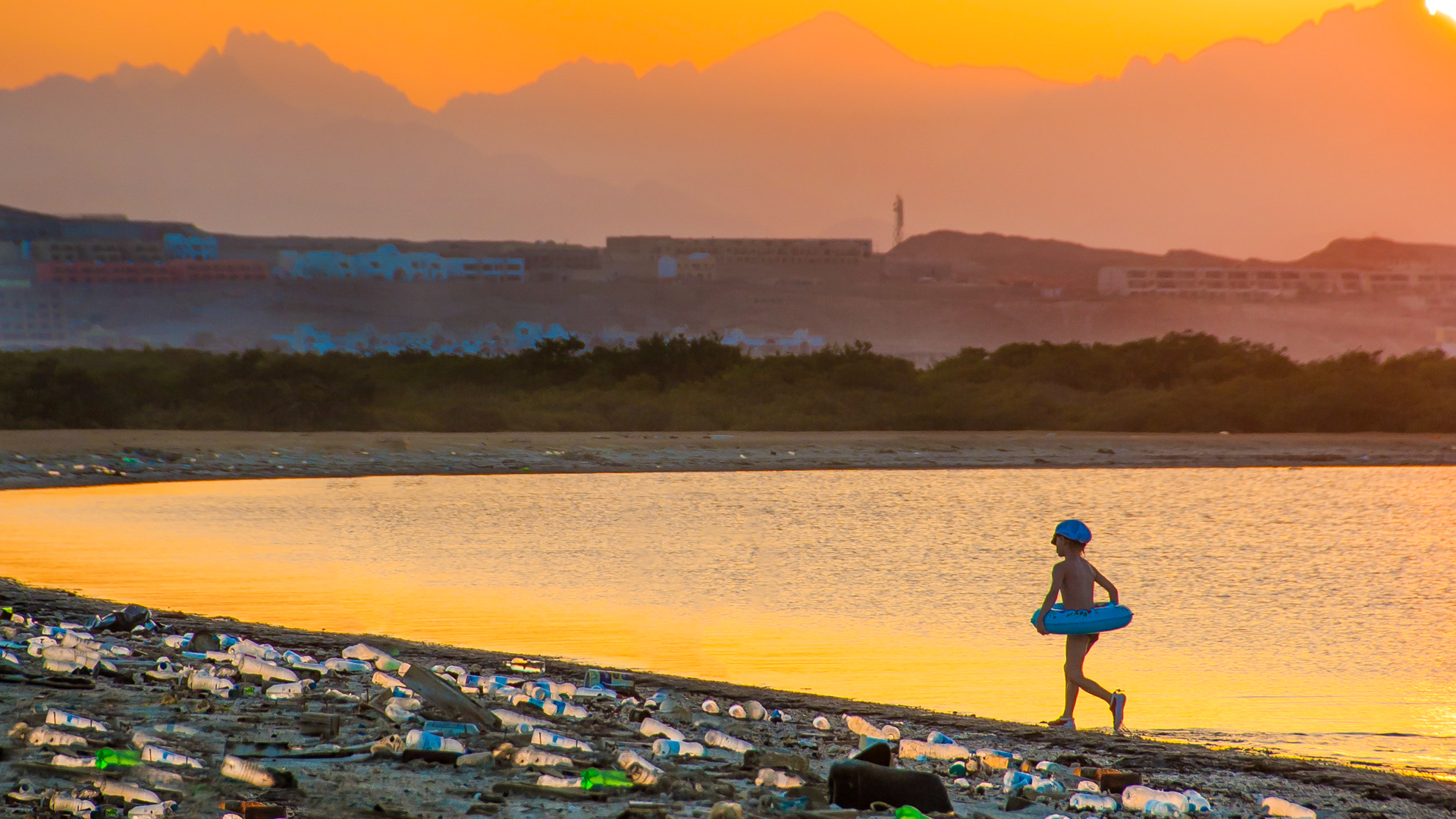 Juliya Shangarey / Shutterstock.com
Beach in Egypt
The plastic bag has been referred to as the national bird of Egypt due to the high volume of them that can often be seen floating through the sky. But plastic doesn't just end up in the sky as, according to the World Wide Fund for Nature (WWF), Egypt is the biggest source of plastic waste ending up in the Mediterranean Sea.
In 2019, however, the Red Sea Governorate banned single-use plastics to protect the beauty of the sea, but also the health of both humans and marine wildlife. The ban applies to all stores in the area.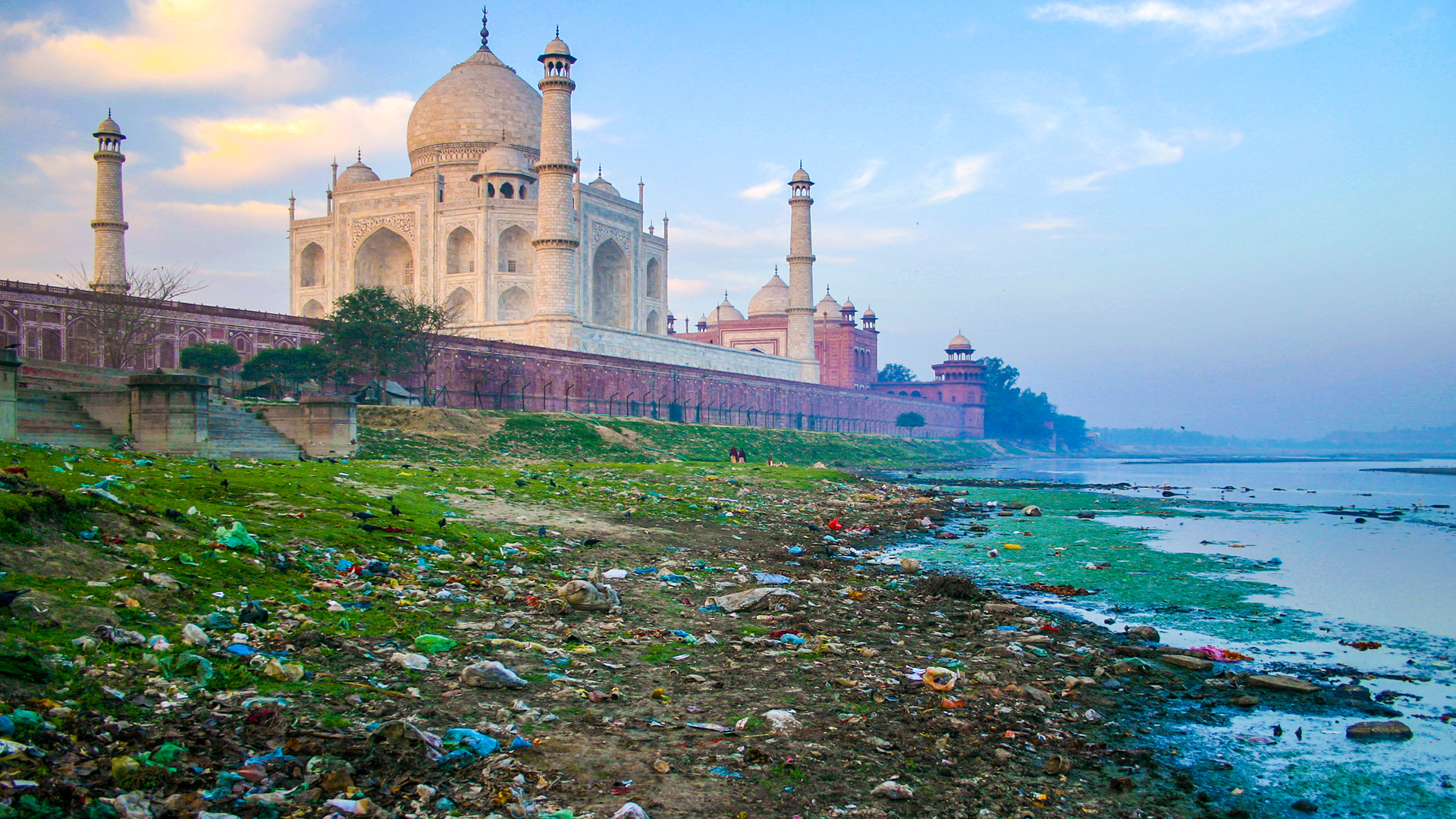 Vladmir Melnik / Shutterstock.com
Taj Mahal in India
Despite being the second-most populous country in the world and putting its fair share of plastic into the ocean, India's plastic waste per person is quite low. The Yamuna River once was a dream-like, calm backdrop for the magical Taj Mahal — a monument built in 1632. But the Yamuna River is now filled with trash and insects, both of which have caused physical damage, including cracks or discoloration, to the white marble building.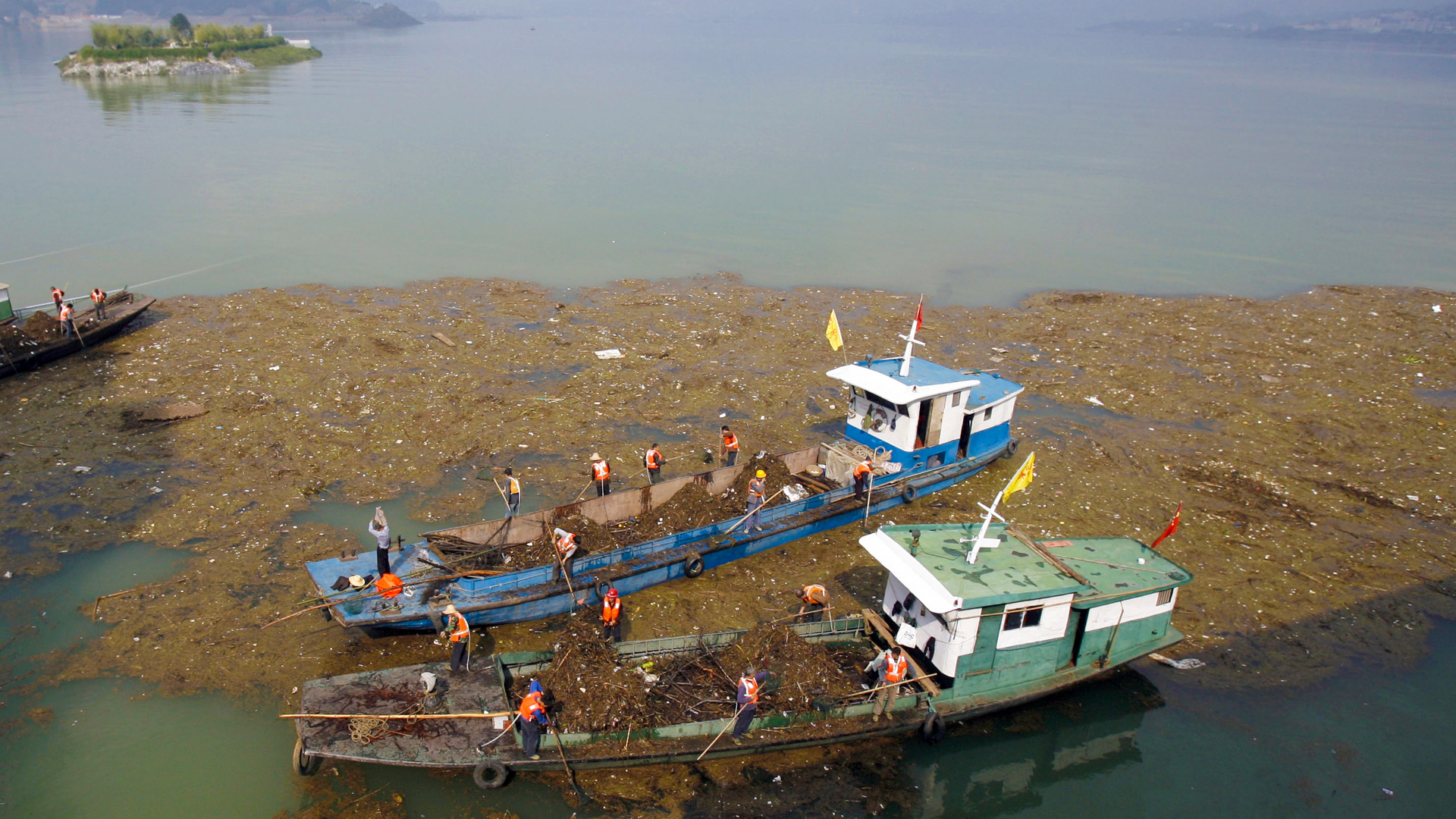 View China Photo / Shutterstock.com
River in China
The Yangtze River in China is the longest river in Asia and the third-longest river in the world. It also carries roughly 1 1/2 million metric tons of plastic waste into the ocean every year — endangering marine wildlife in the process.
China is the world's most populous country, so it's not surprising the country also puts the most plastic waste into the ocean. On the bright side, China's Ministry of Ecology and Environment announced a restructuring plan that aims to curb plastic waste.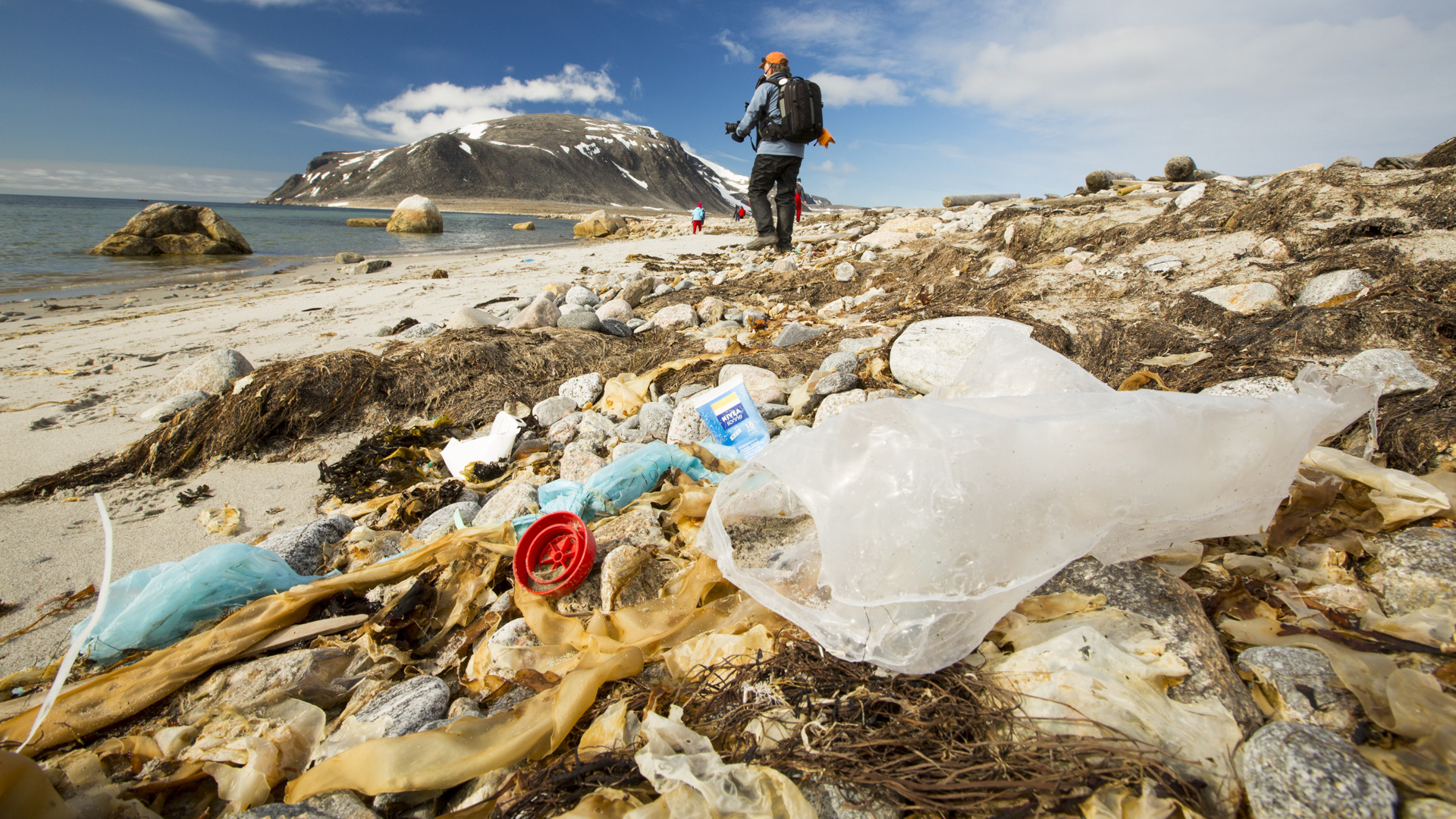 Global Warming Images / Shutterstock.com
Beach in the Arctic Ocean
Plastic waste has found its way to Santa Claus, all the way up at the North Pole. Plastic pollution has been pulled ashore by strong currents in places like Northern Svalbard, one of the northernmost cities in the world. Researchers believe the small amount of plastic that has amassed in the arctic waters will only grow as the seafloor could be a "sink" for the plastic.
This plastic doesn't come from the few thousand people who live there. Most of it is tiny pieces of once-larger debris that have been torn apart from being in the ocean for so long.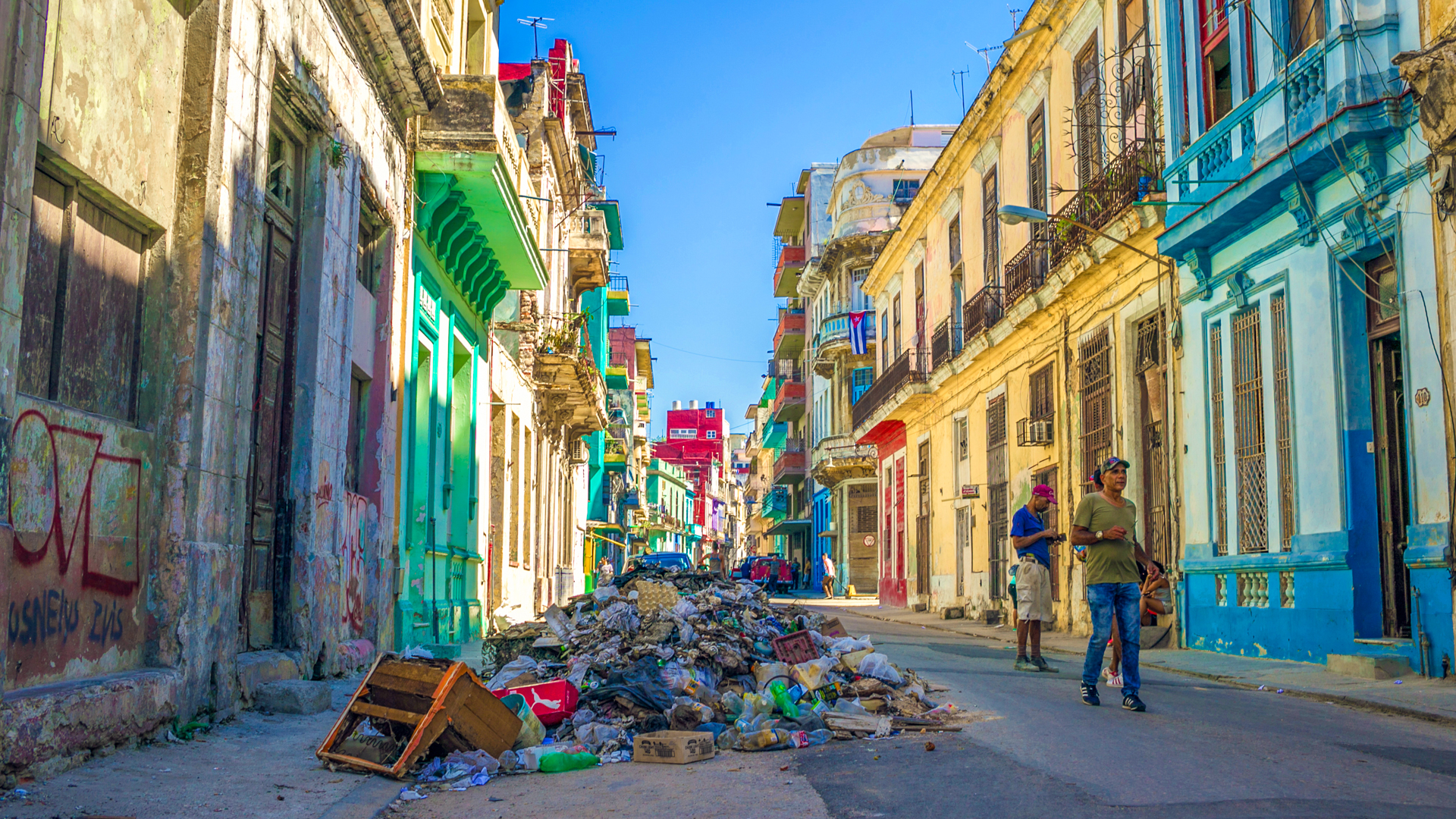 Oriole Gin / Shutterstock.com
Street in Cuba
In Havana, you'll find some five-star, luxury hotels where famous people like the Kardashians vacation — but you'll also see neighborhoods in poverty. Uncollected trash lines the streets and brightly-colored buildings are swarmed by bugs as the city has fewer than 100 garbage trucks, many of which are out of service, the Voice of America reported.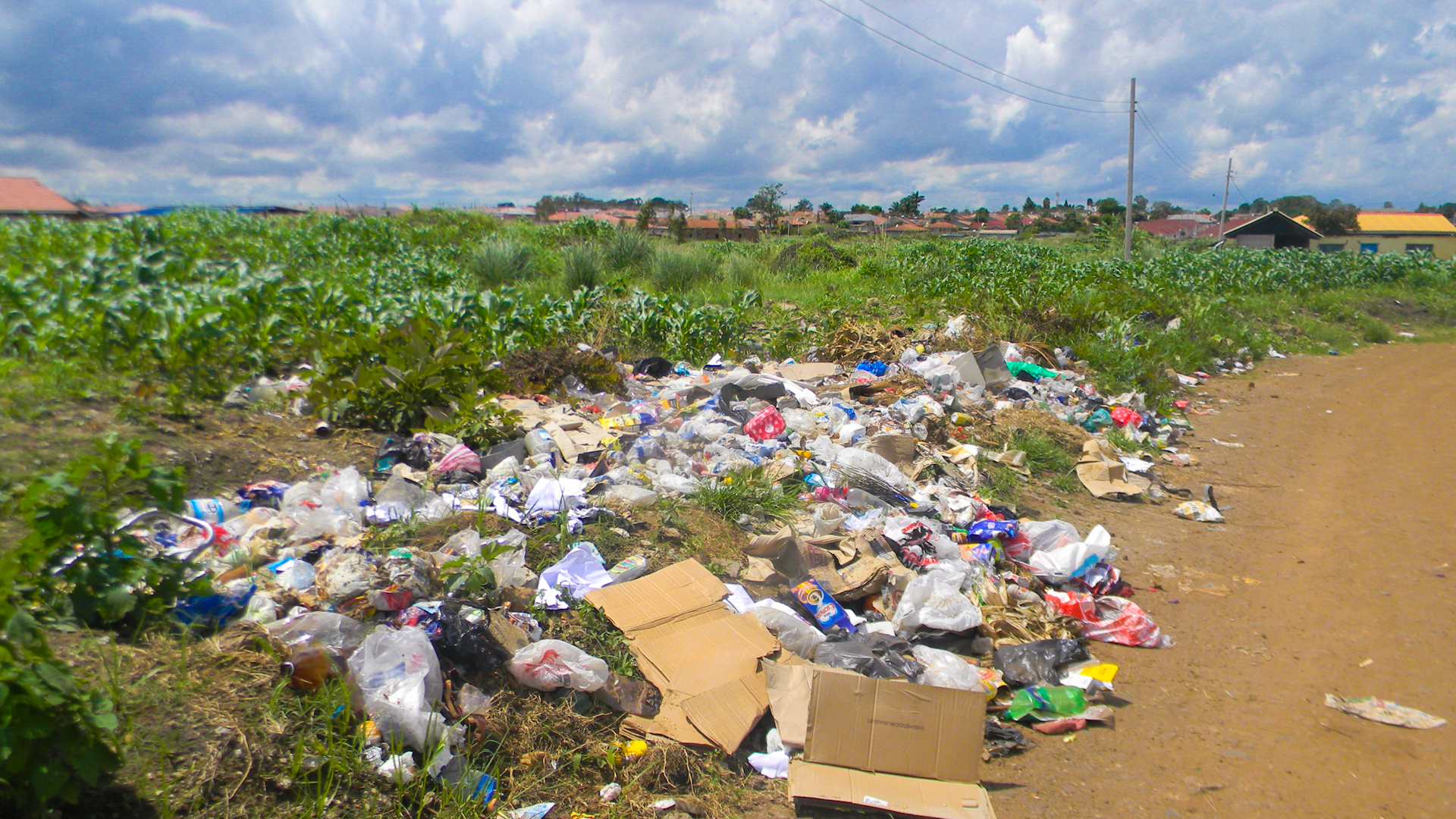 CECIL BO DZWOWA / Shutterstock.com
Garden in Zimbabwe
Zimbabwe produces 198,000 metric tons of plastic waste every year, and only 11% of the total amount of plastic produced is recycled. The plastic waste then flows through rivers, clogs drains, ends up in neighborhoods and piles up in cities. Sometimes, uncollected garbage is dumped at a convenient spot — even if the area used to be a beautiful garden or a field.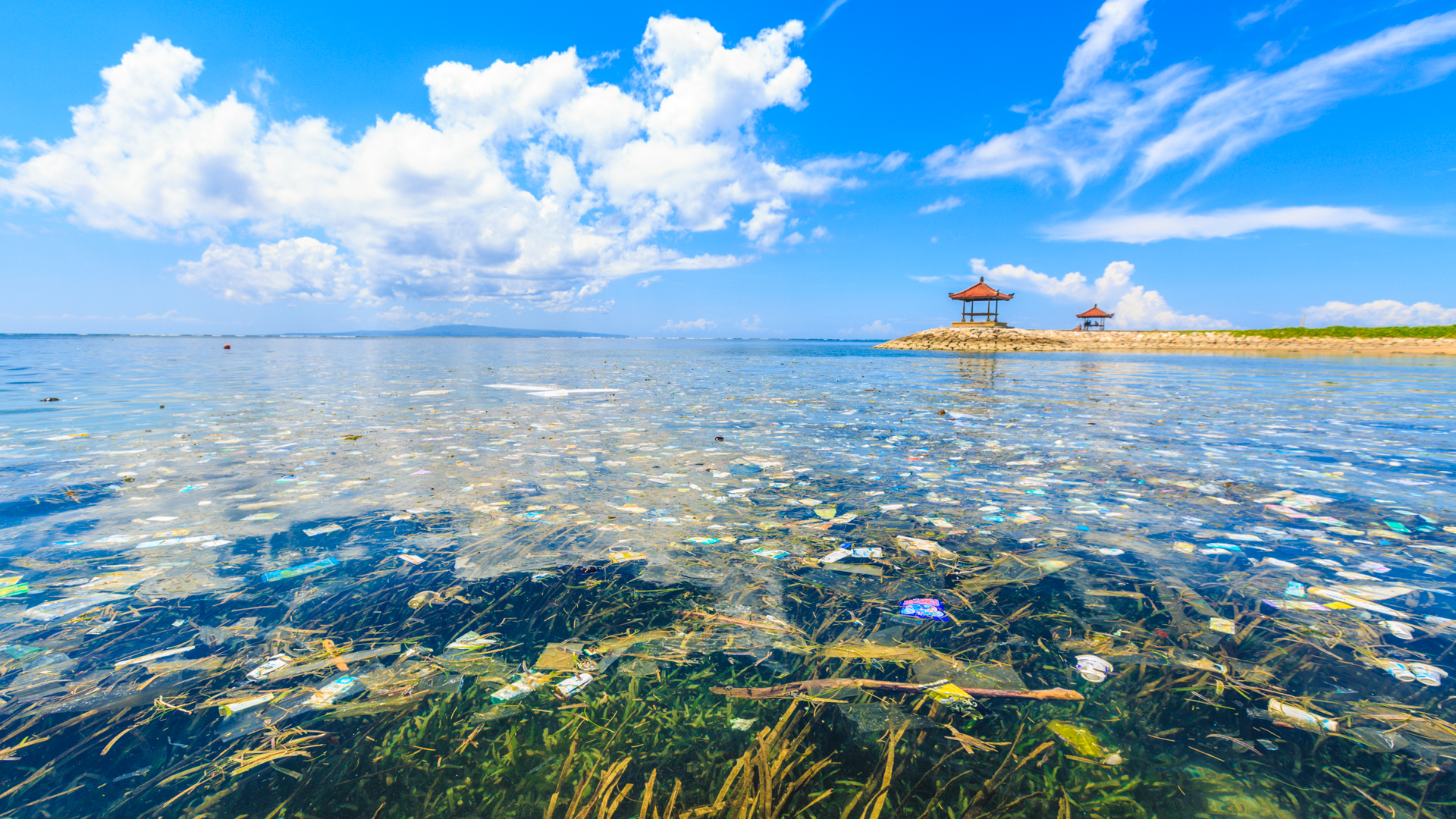 GrigoryLugovoy / Getty Images/iStockphoto
Ocean in Indonesia
When a whale washed ashore in Sulawesi, Indonesia, in late 2018, its stomach was filled with waste, including over 100 plastic cups, two flip-flops and more than 1,000 other plastic items. This happened after the government voiced its ambitious plan in 2017 to reduce plastic waste by 70% by 2025. In addition, Jakarta is one of the cities in the world with the worst air pollution, but the government has a fix for that, too — creating man-made rain to wash some of the pollutants away.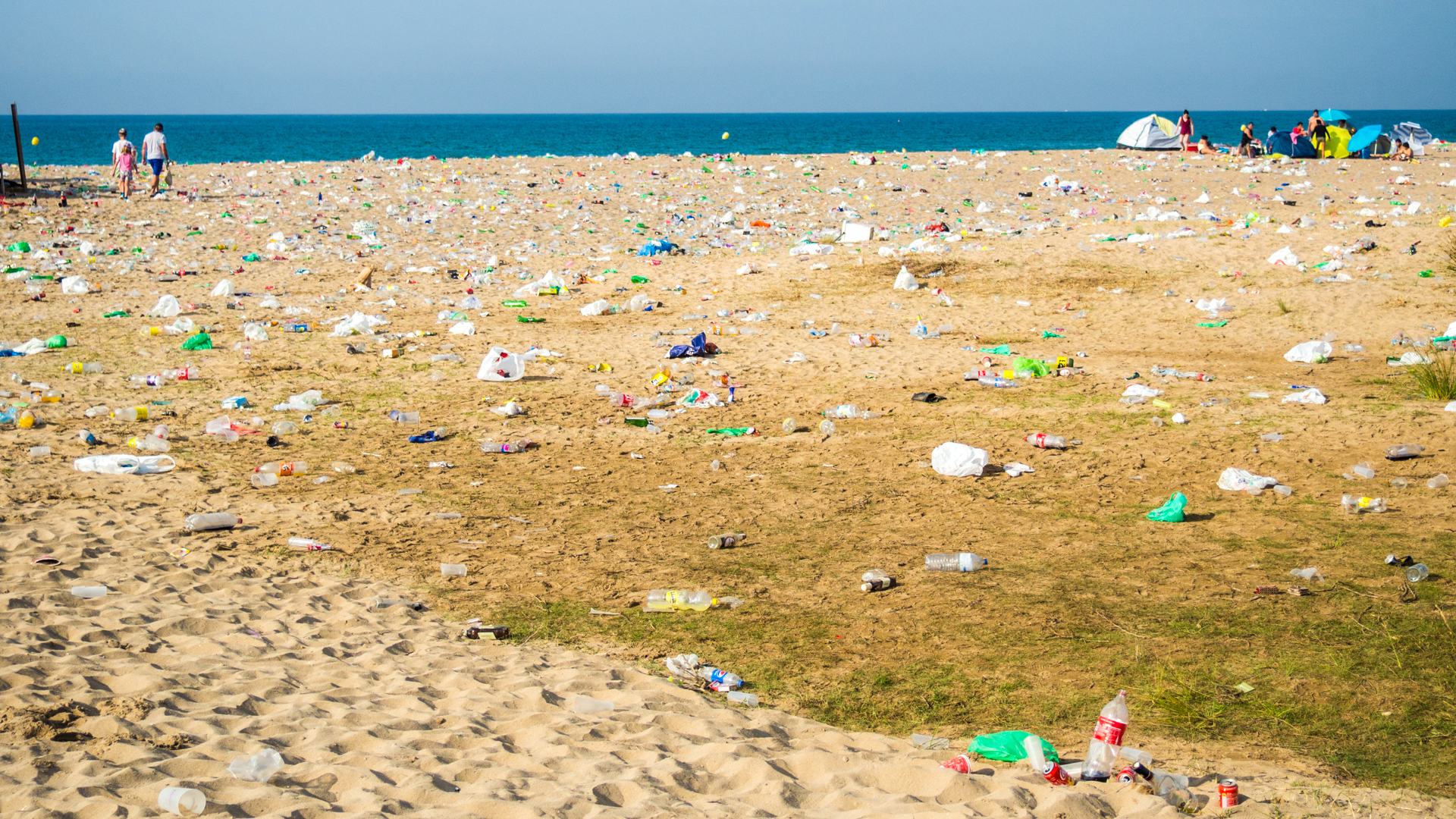 Siro_Rodenas / Shutterstock.com
Beach in Spain
Spain generates 4.71 million tons of plastic waste annually, and some of that is due to an influx of tourists — there is a 40% increase of plastic waste in the Mediterranean Sea during the summer, according to the WWF. On a different note, thousands of volunteers headed to the Basque coast on World Oceans Day to clean up the trash on the shore and underwater, Reuters reported.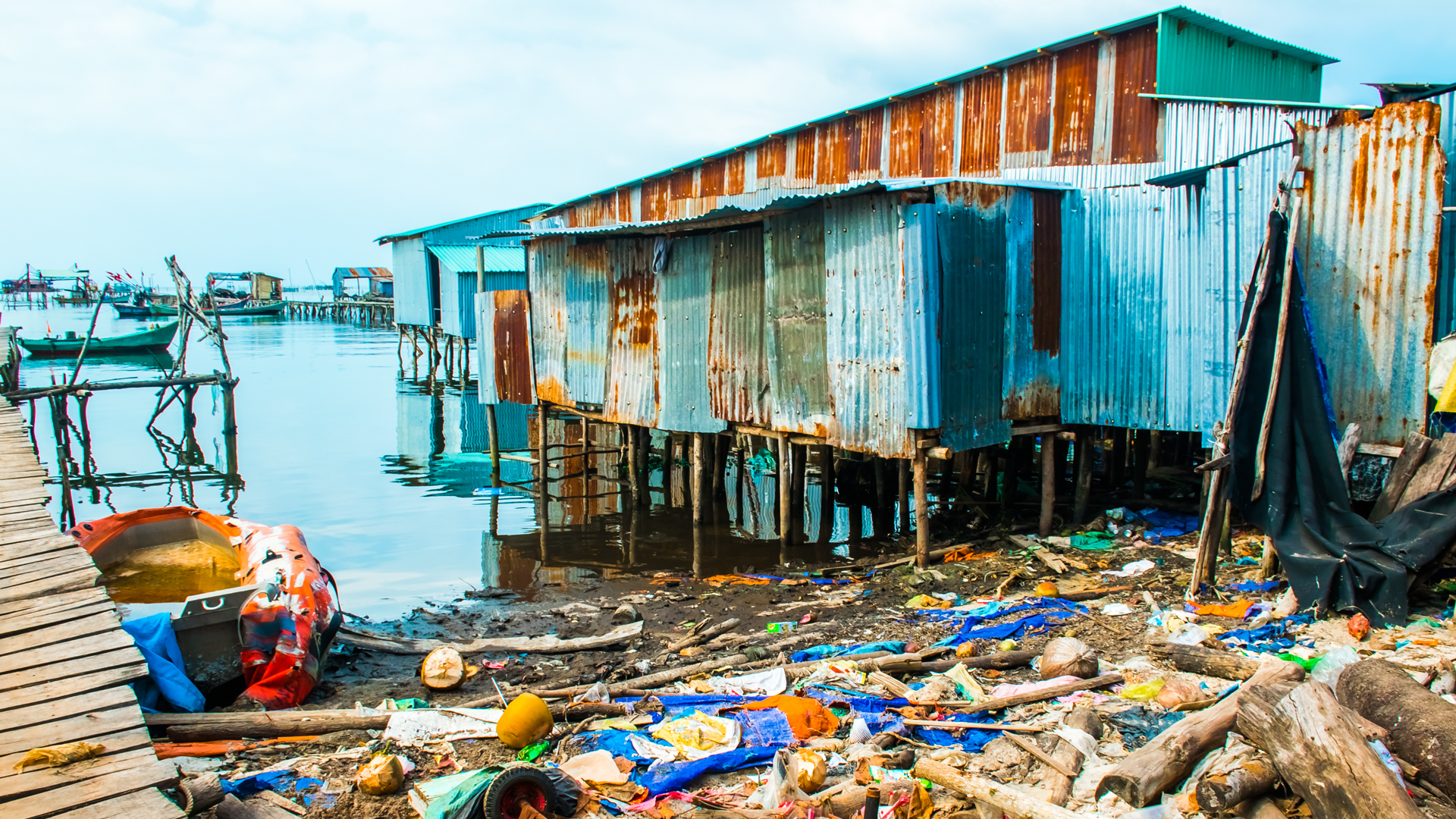 Pavel Szabo / Shutterstock.com
Fishing Village in Vietnam
Trash blankets many beaches and fishing villages in Vietnam. Much of this is due to residents relying on plastic bags for storing practically everything, including seafood. A seafood processor in Vietnam's Thanh Hoa province blamed the pollution on people throwing plastic waste into the ocean when they're done with it, Reuters reported.
In 2018, 41 international organizations and embassies came together to sign a pledge to help Vietnam end plastic waste. But the task is not as simple as it sounds — the tide brings in more waste every day.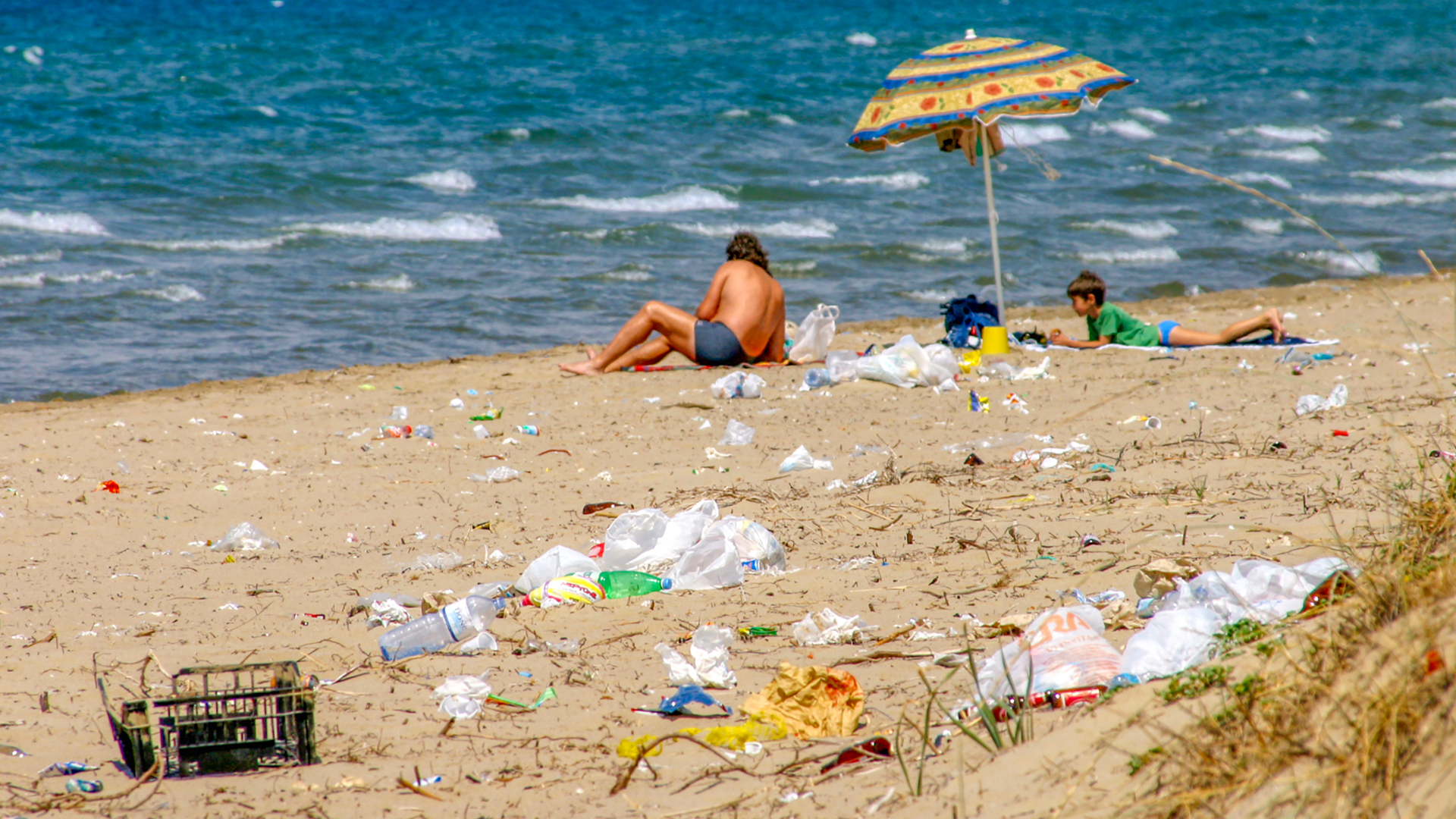 Massimo Todaro / Shutterstock.com
Beach in Italy
Not only is Italy's capital covered in trash, but its coastlines are a prime example of what happens when plastic waste washes ashore. Puglia's beautiful, clear waters and soft sand beaches are still a sight to behold, but it's for a different reason.
There are roughly 10 pieces of garbage per square meter on Italy's beaches, most of which are plastic, according to the Beach Litter report in 2019. Puglia is trying to ban single-use plastics to reduce waste created by tourists.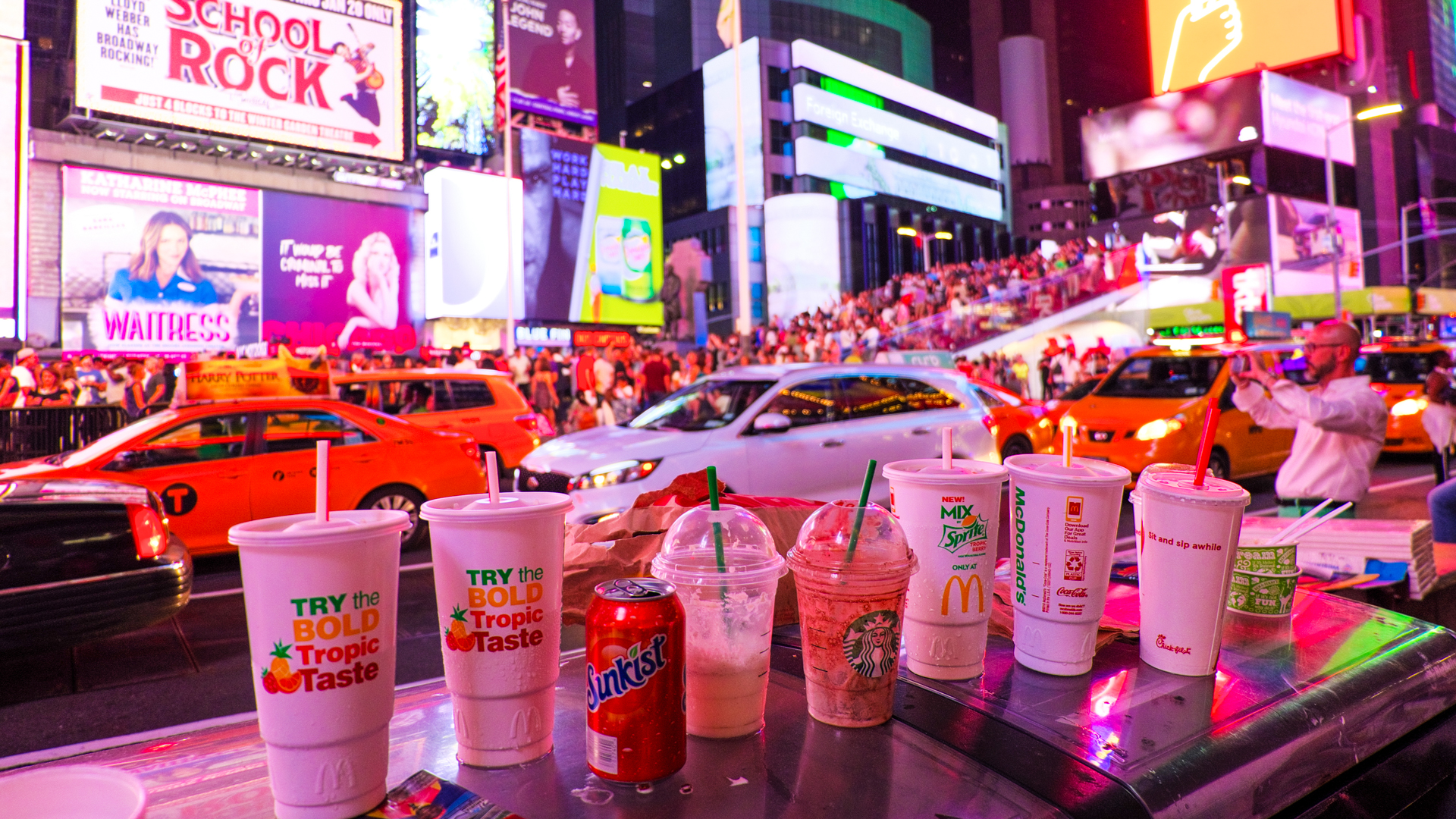 Mont592 / Shutterstock.com
Times Square in New York
Although New York was the third state in the U.S. to ban plastic bags, this destination is one of the more popular cities in the country — people love to visit. About 380,000 people visit Times Square every single day, and the numbers spike in the summer as people from around the world travel to see the giant mega-screens all over the small, congested area. The sheer volume of people helps explain why New York is overridden with trash, despite government initiatives to curb plastic waste.
Sergio Sergo / Shutterstock.com
Colosseum in Italy
Italy is a prime tourist destination every year, and Rome bears the brunt of it with attractions like the Colosseum and Vatican City. But the tourists who come likely buy a lot of plastic bottled water to combat the heat. These water bottles and other trash end up on the streets, littering centuries-old landmarks and causing serious health risks for residents.
Curbside garbage in Rome has been known to feature rats and a pungent smell — part of the reason for this is two of the city's three landfills caught on fire. With nowhere to put the trash, it stays on the streets.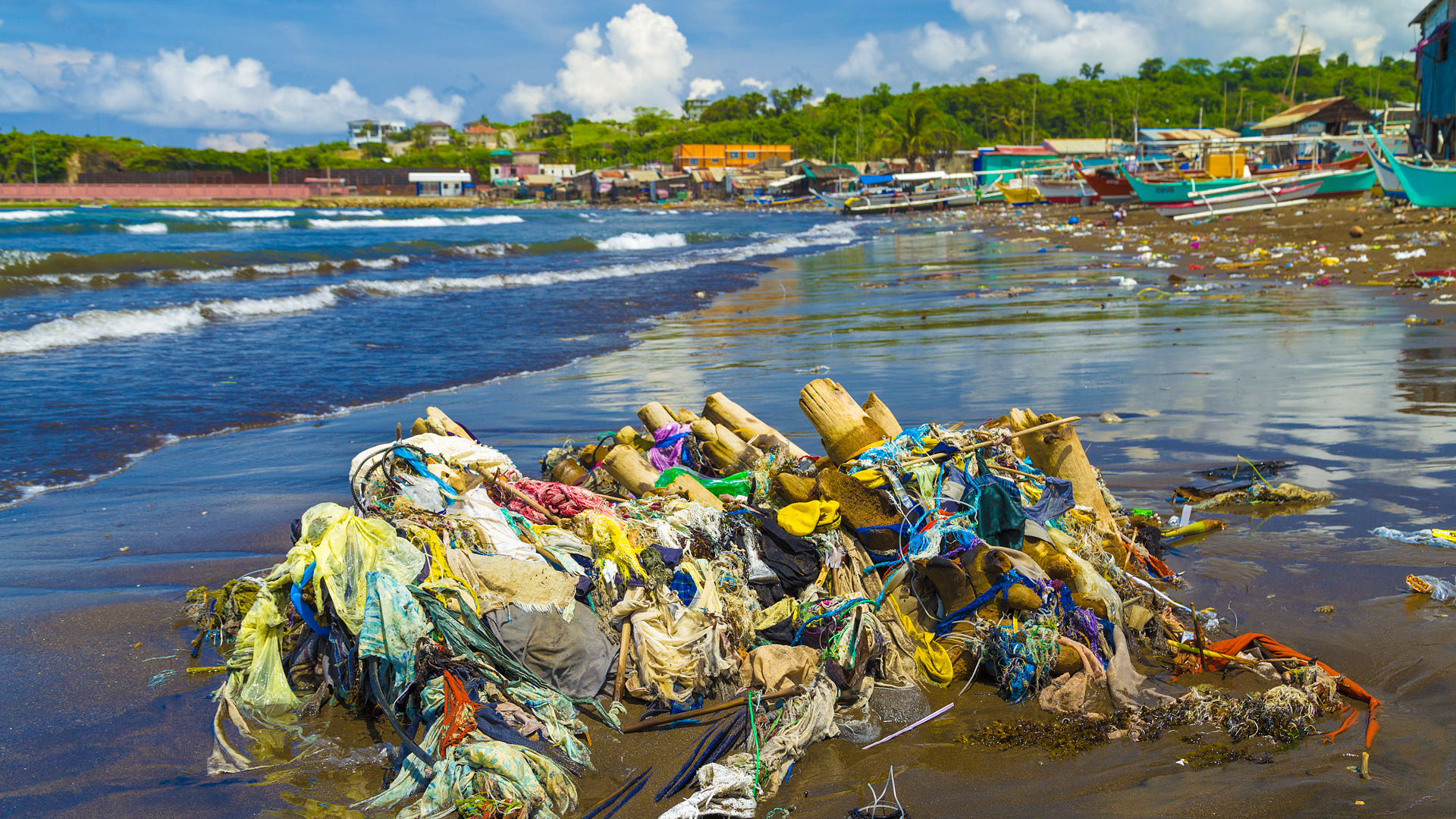 aldarinho / Shutterstock.com
Shore in the Philippines
The once-beautiful Manila Bay is now one of the most polluted bodies of water in the world. It has gotten so bad that swimming is prohibited and a dead whale recently washed ashore with plastic in its stomach.
A court ruling in 2008 mandated the government to clean up the bay, and residents hoped there would finally be a change. But recently, thousands of volunteers took to the shore to pick up trash themselves — it's still too littered to swim in. Environmental activists say there needs to be a major change in how plastic is produced and used to prevent this from happening again.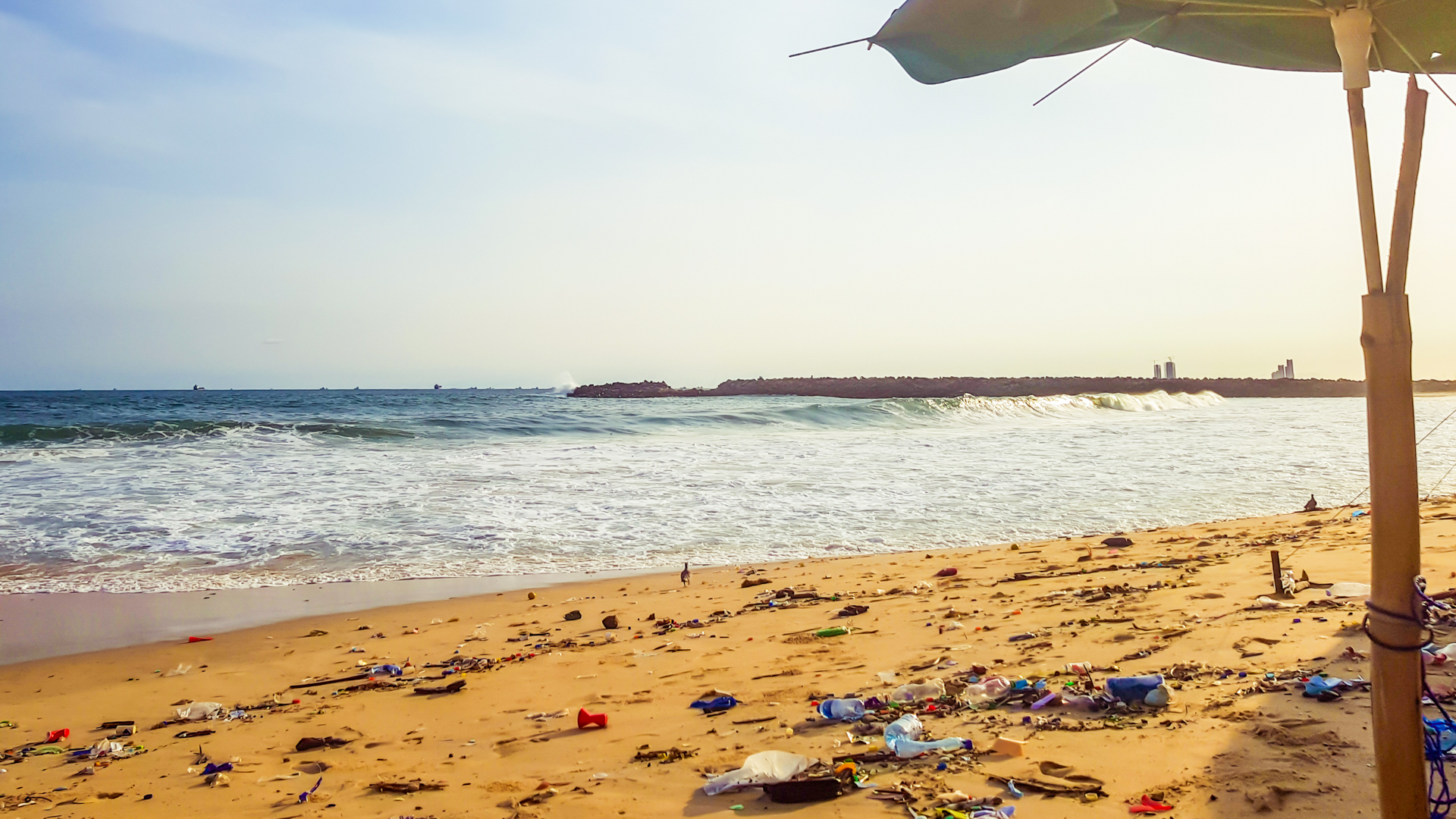 3ffi / Shutterstock.com
Beach in Nigeria
Nigeria is the seventh-largest country in the world by population, and it also generates 5.96 million tons of plastic waste. Plastic pollution endangers citizens and causes lasting environmental damage in a country defined by extreme poverty. But the Africa Clean Up Initiative has created a plan to help with both poverty and pollution by allowing parents to pay for their children's schooling with plastic bottles they've collected off the streets, CNN reported.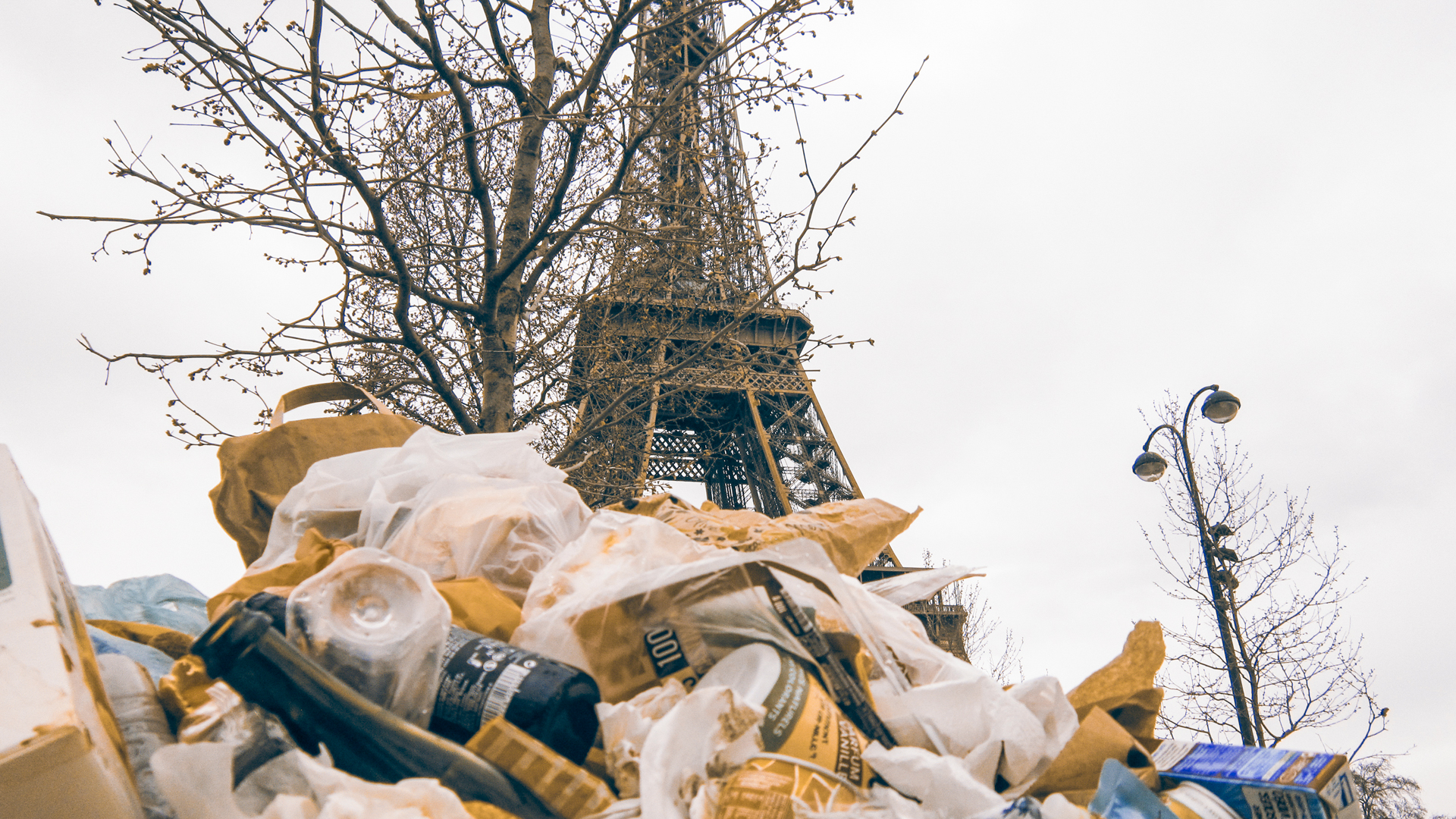 Tetiana Lukerievas / Shutterstock.com
Eiffel Tower in France
Similar to the Colosseum in Rome, the Eiffel Tower in Paris is littered with plastic waste and garbage. A major tourist attraction at all hours of the day, people love to picnic on the lawns around the tower — and sometimes they leave their wrappers and leftovers just sitting there.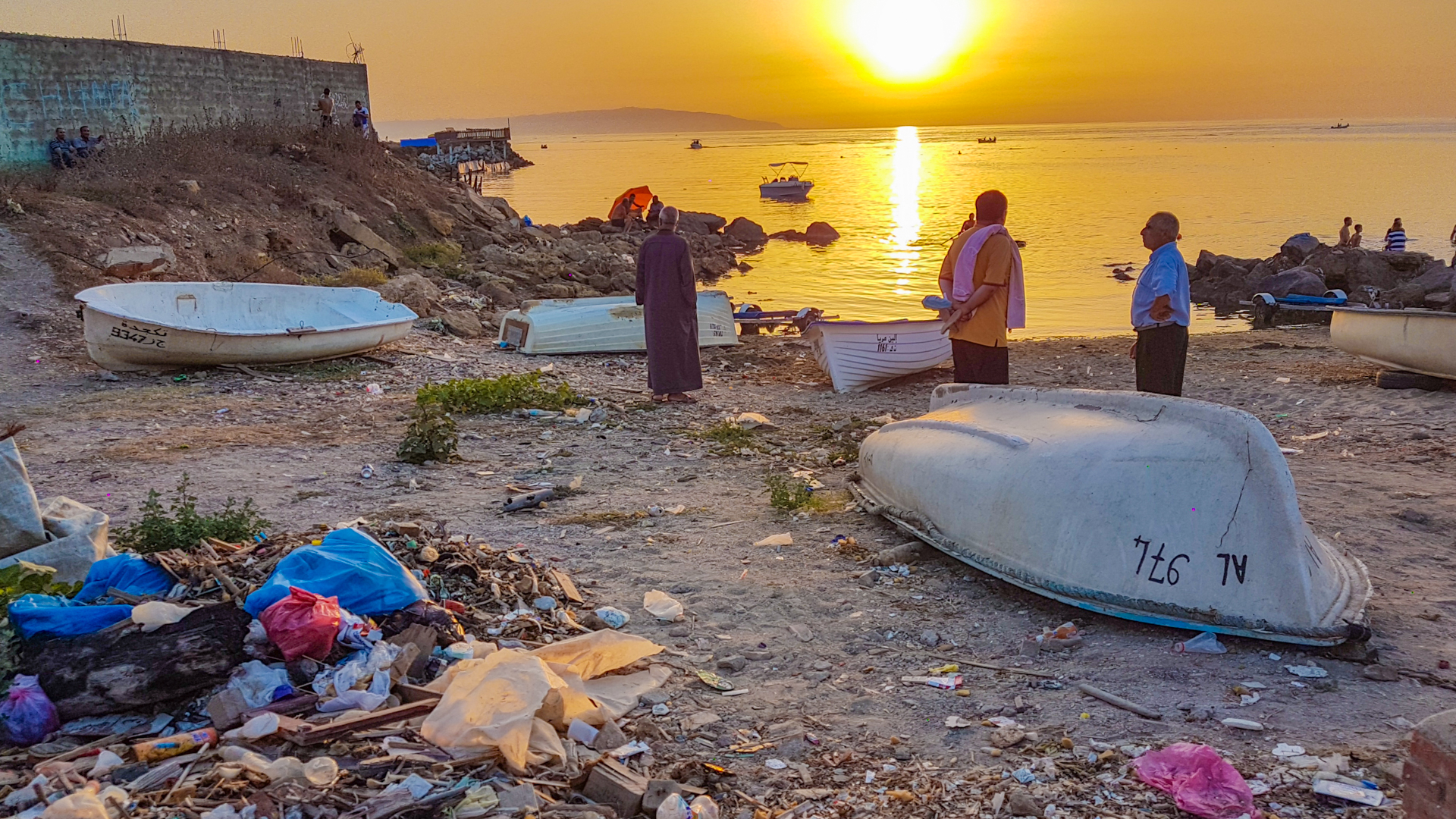 elena bee / Shutterstock.com
Beach in Algeria
Algeria's coastline was named one of the nine places along the Mediterranean Sea with the most plastic waste by the WWF. The group said the high level of pollution is due to the cheap production cost of plastic and cheap waste collection systems, along with people's tendency to litter without thinking of the consequences for nature or the environment. The WWF also noted without significant structural changes, plastic waste in the Mediterranean is expected to quadruple by 2050.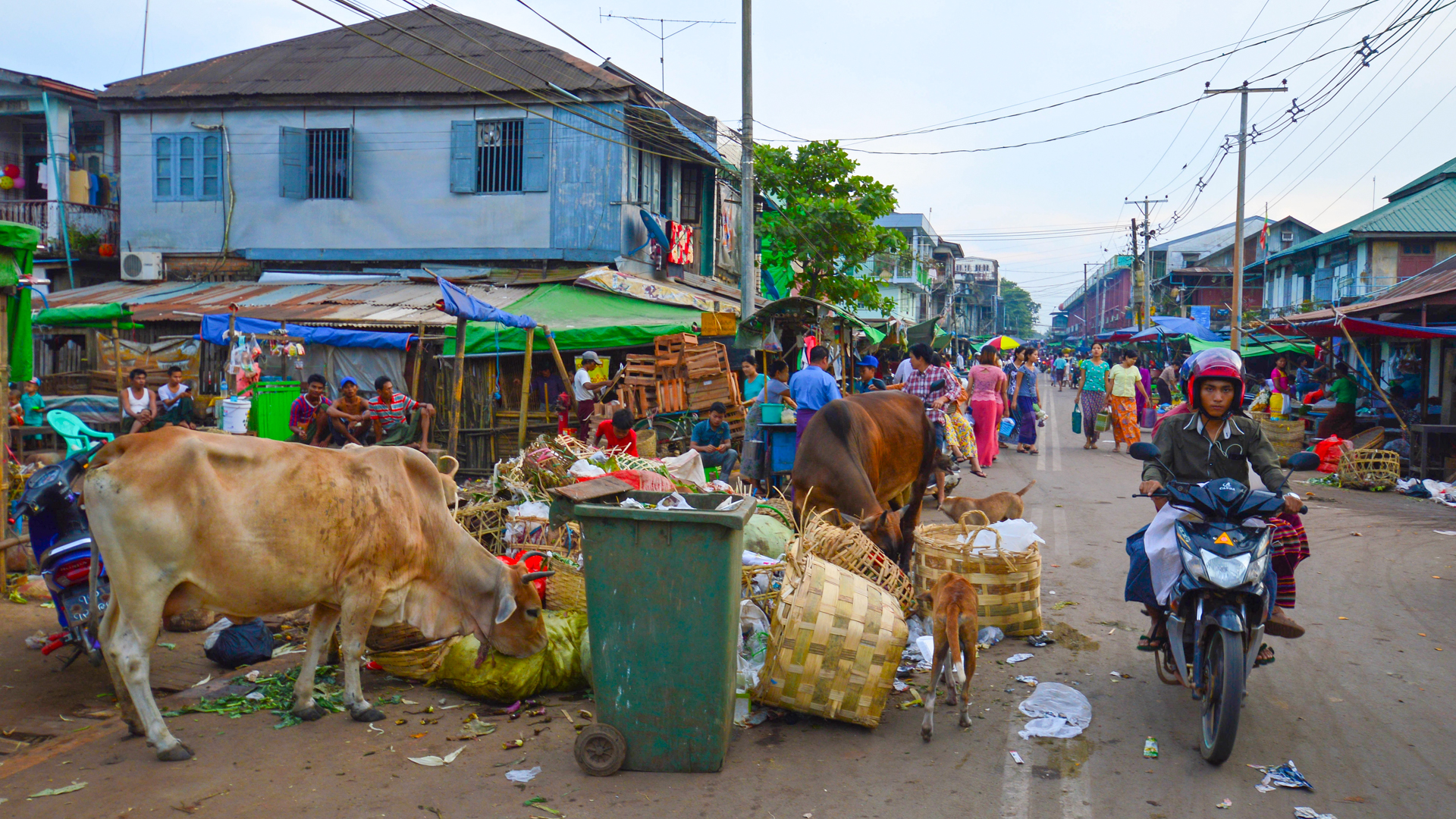 Hagen Simon / Shutterstock.com
Street in Myanmar
Residents of Myanmar, like people in every other country, have been using plastic products for years. And much like other countries drowning in garbage, Myanmar was lacking a proper waste management system — meaning a lot of the plastic pollution ended up in the oceans and on urban streets.
An unintended consequence of plastic getting mixed up on the ground with food is that hungry cows and other animals eat it. If people slaughter and eat those cows, the toxins from the plastic might enter their system.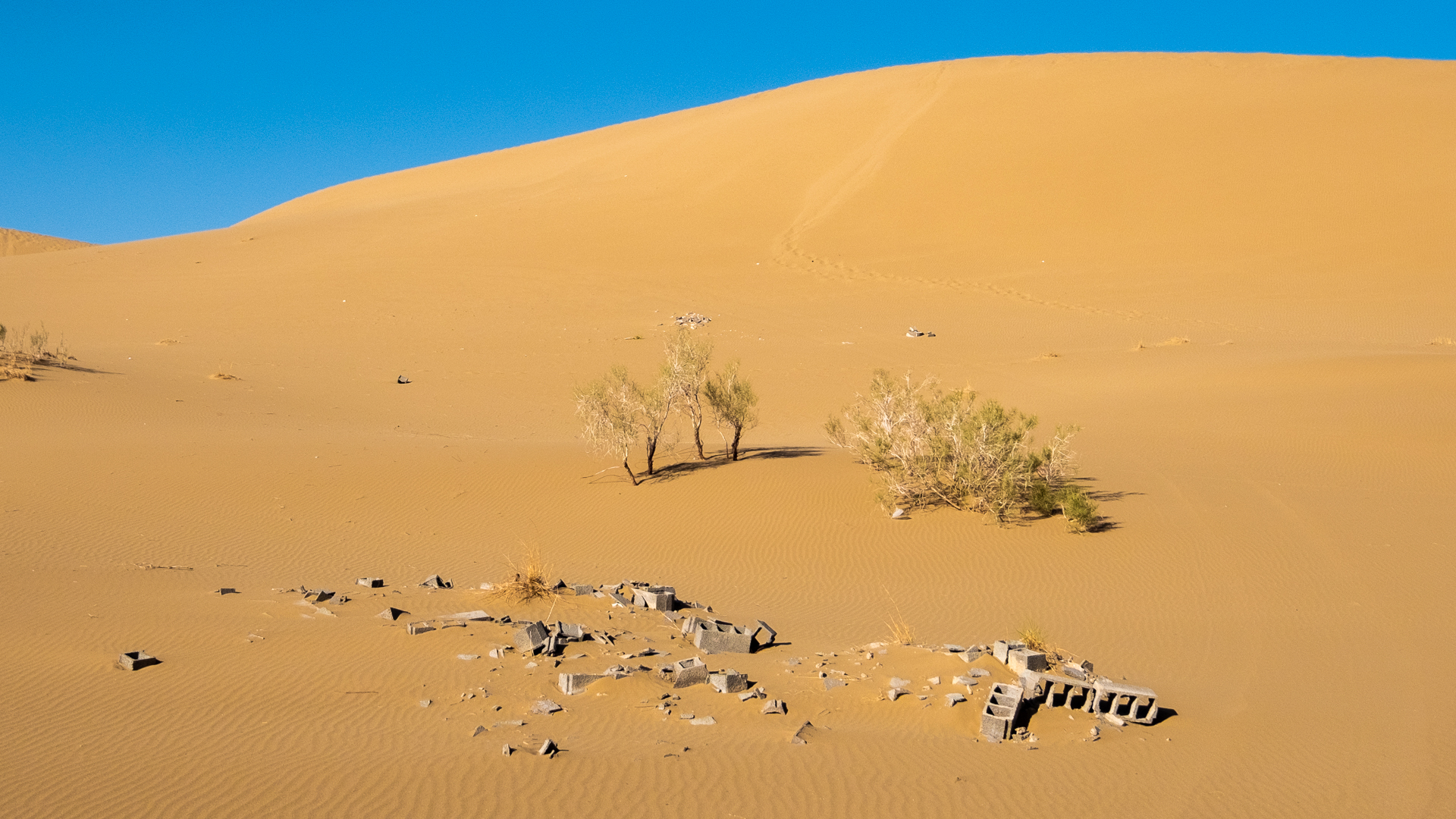 Matus Duda / Shutterstock.com
Desert in Iran
Many countries around the world are trying to reduce plastic use, but Iranians are using more plastic every day. Although the photo above doesn't specifically show plastic trash in Iran, Iranians generate 3,000 tons of plastic waste every single day, according to Tehran's environment and sustainability department.
Higher plastic pollution leads to higher toxins in the food chain, which can cause serious health problems. Only 9% of Iran's plastic is being recycled, which means the rest of it gets dumped in the ocean, taken to landfills or placed in makeshift landfills in the desert.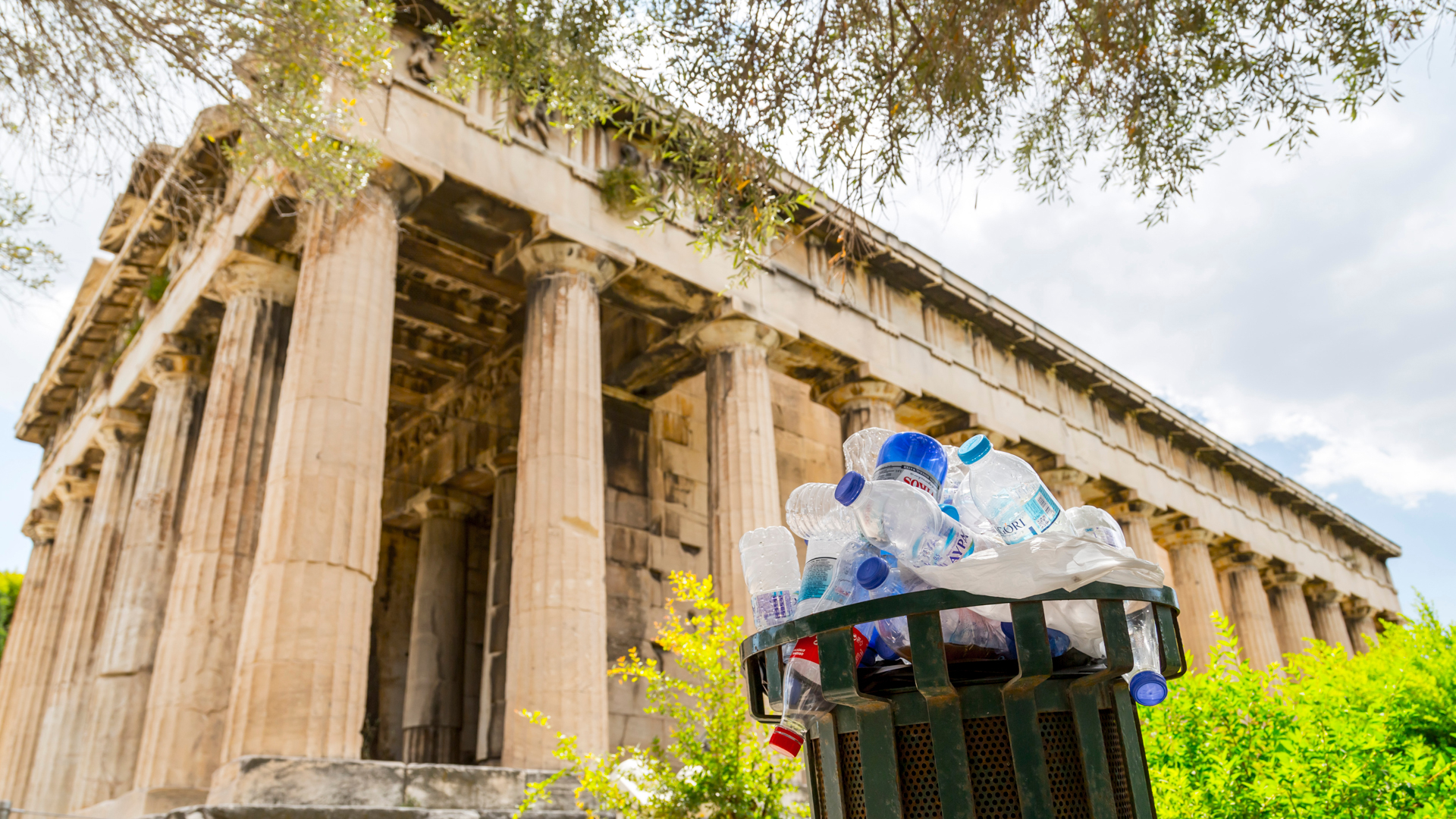 ColorMaker / Shutterstock.com
Temple in Greece
Athens has been around since 500 B.C., during the ancient Greek civilization. Testaments to Athens' history still exist today, and the beautiful city is full of temples. Like any other popular tourist destination, it is also riddled with plastic water bottles — but the damage goes much deeper.
Fishermen all over Greece are pulling up waste and plastic instead of the seafood they were hoping for. At first, the fishermen would throw whatever garbage they got back into the sea, but now many do their part to keep the water clean and put it into bins on deck, the Guardian reported.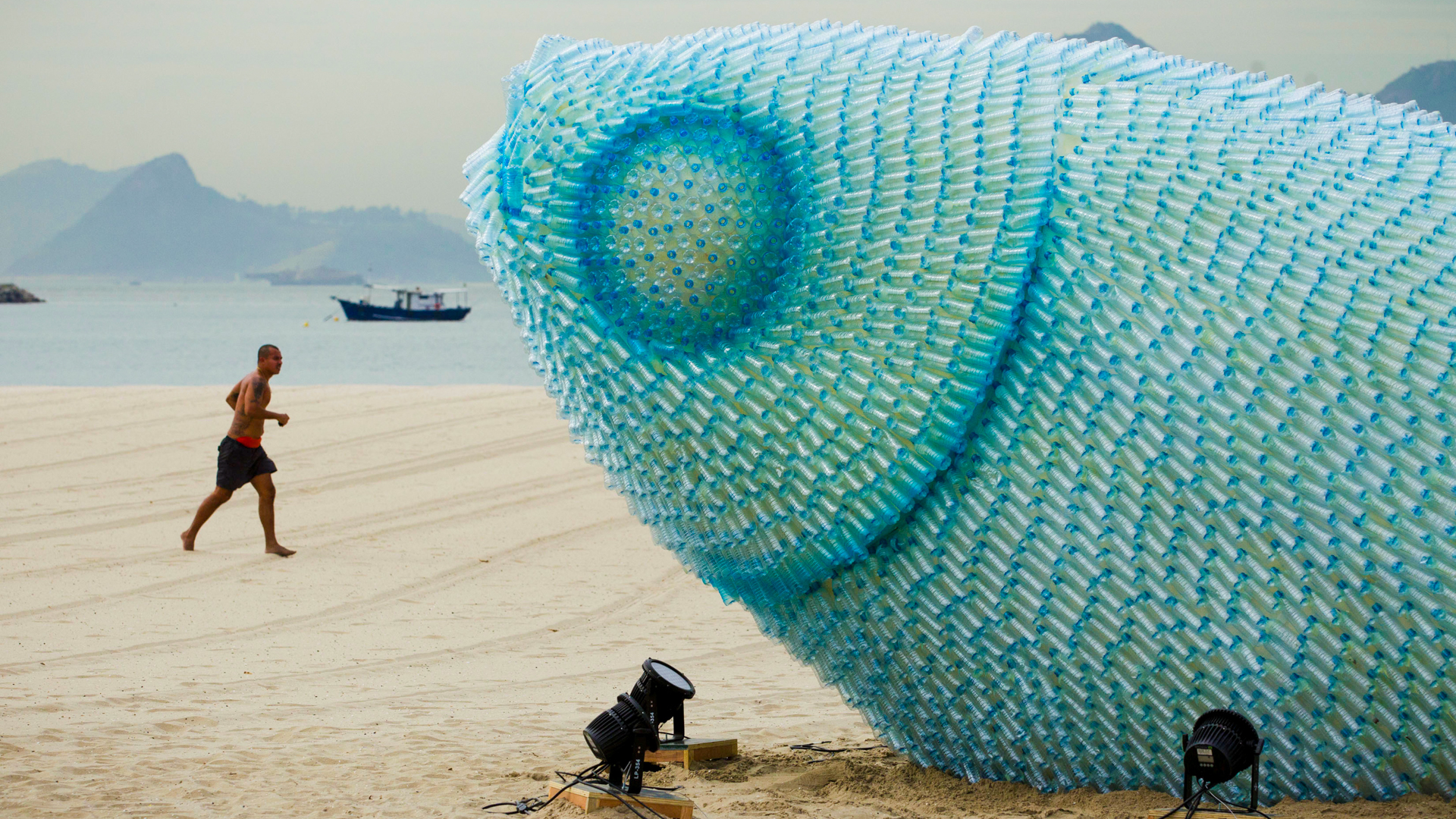 Victor R Caivano/AP / Shutterstock.com
Sculpture on a Beach in Brazil
Brazil is one of the largest producers of plastic waste in the world, and it only recycles 1.28% of it. Though much of the other 98.72% ends up in landfills, millions of metric tons also end up floating in the sea.
The government does not have the infrastructure to reduce the consistent flow of trash. But families living in poverty have begun using the waste to their advantage by selling plastic bottles to collection companies, creating clothing or jewelry to sell and even by building plastic homes.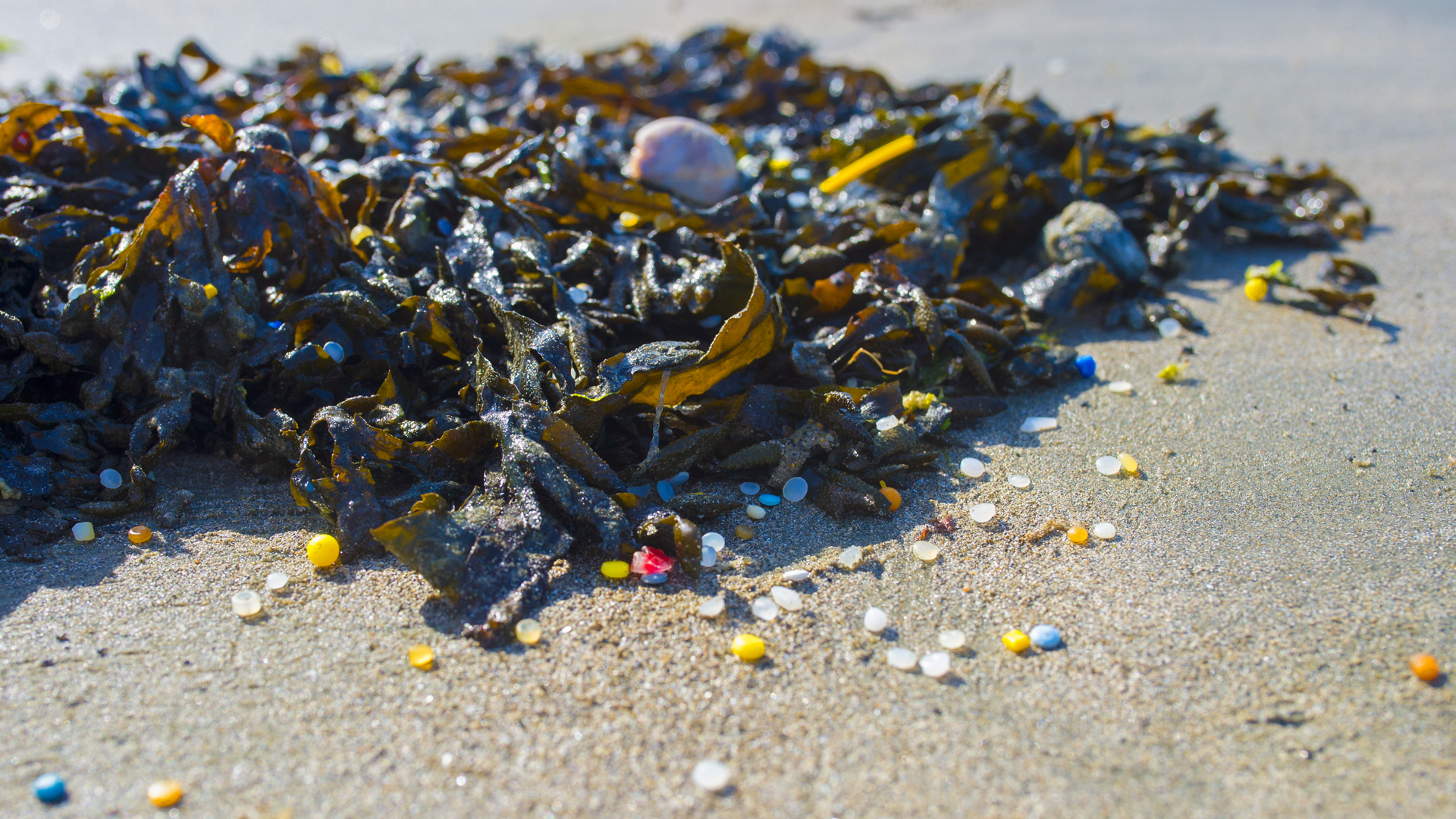 Shutterstock / Shutterstock.com
Beach in the United Kingdom
Nurdles are small plastic pellets used in the production of pretty much every plastic item, but they're often lost in transit. Millions of them have washed up on beaches around the world, littering the natural beauty. The majority of beaches in the U.K., including in Sussex, are polluted with the plastic pellets, a volunteer survey found.
Nurdles aren't just an annoyance to people trying to take an Instagram photo, though. They carry toxic chemicals and are often mistaken for food by marine animals, which means the pellets endanger fish and the larger food chain.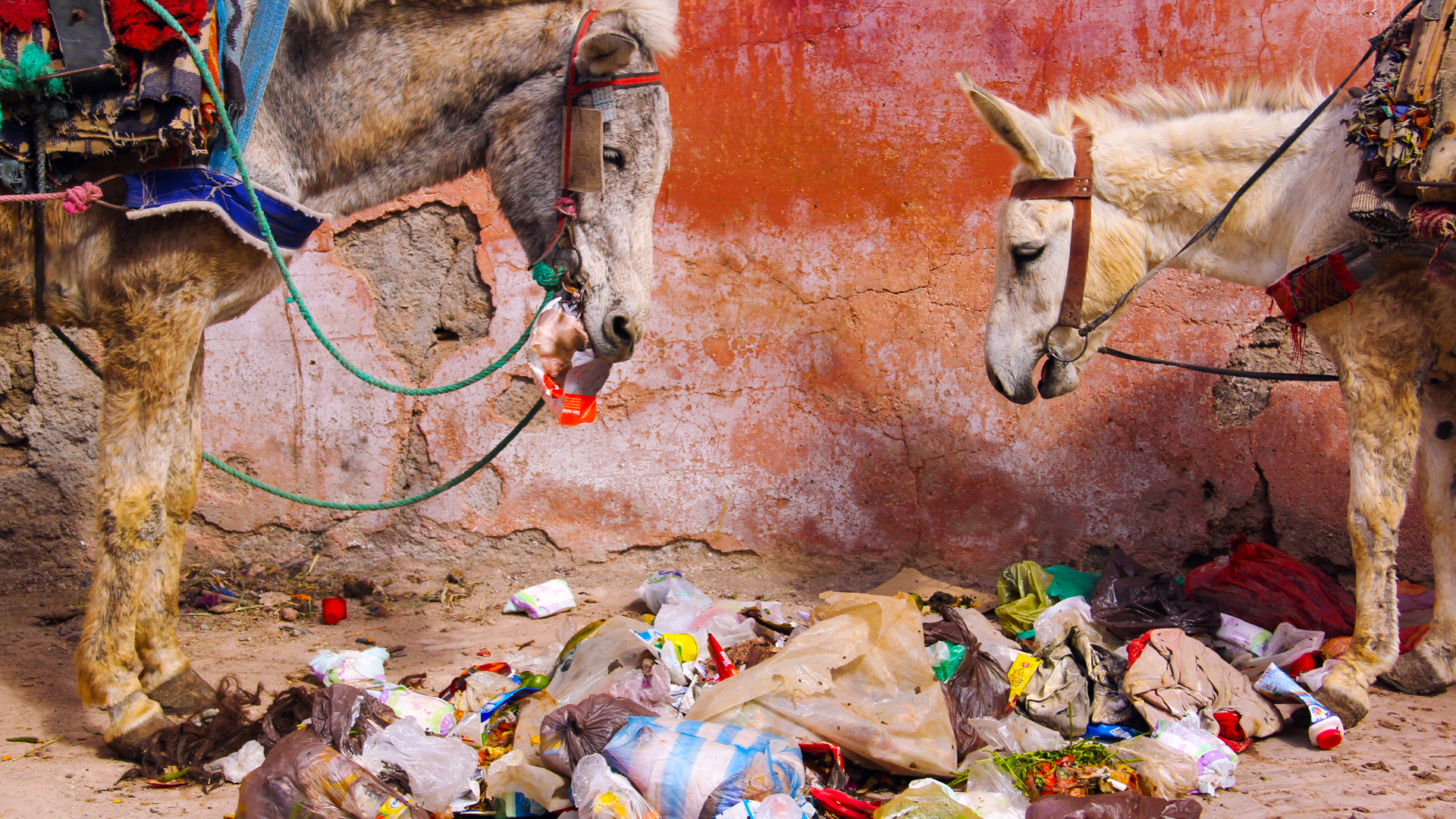 SayuDaygo / Shutterstock.com
Street in Morocco
Some animals have resorted to eating plastic waste left on the streets of Marrakech, confusing it with food. Though Morocco doesn't create a high volume of plastic waste — it only produces 1.2% of the mismanaged waste in the Mediterranean region — it receives a lot of imported waste from other countries. Fortunately, Morocco banned nonbiodegradable plastic bags in 2015.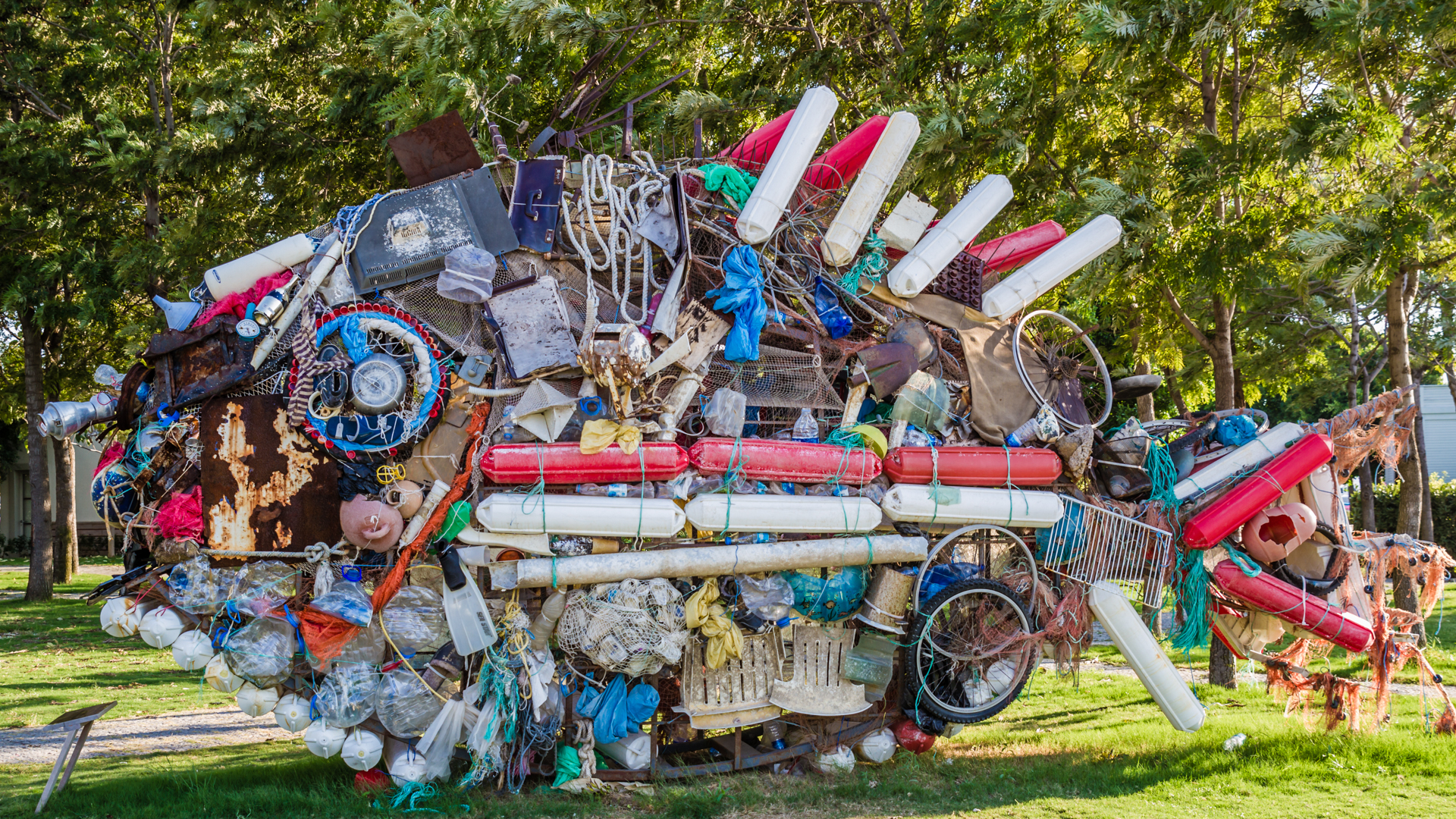 OZMedia / Shutterstock.com
Statue in Turkey
This statue, located in Bodrum, is made up of waste collected from the sea and demonstrates Turkey's problem with plastic pollution. Turkey generates 5.6 million tons of plastic waste annually, and thousands of tons end up in the Mediterranean Sea.
Similarly, each person uses approximately 440 plastic bags each year, which is shockingly high. The country is second only to Egypt as the biggest source of plastic in the Mediterranean. To reduce the amount of plastic waste sent into the ocean, Turkey started requiring fees for plastic bags in early 2019.
Click through to see which top destinations in the world are now more affordable to visit.
More on Money