HGTV Expert's Secrets to Getting the Best Price on a Home in the Fall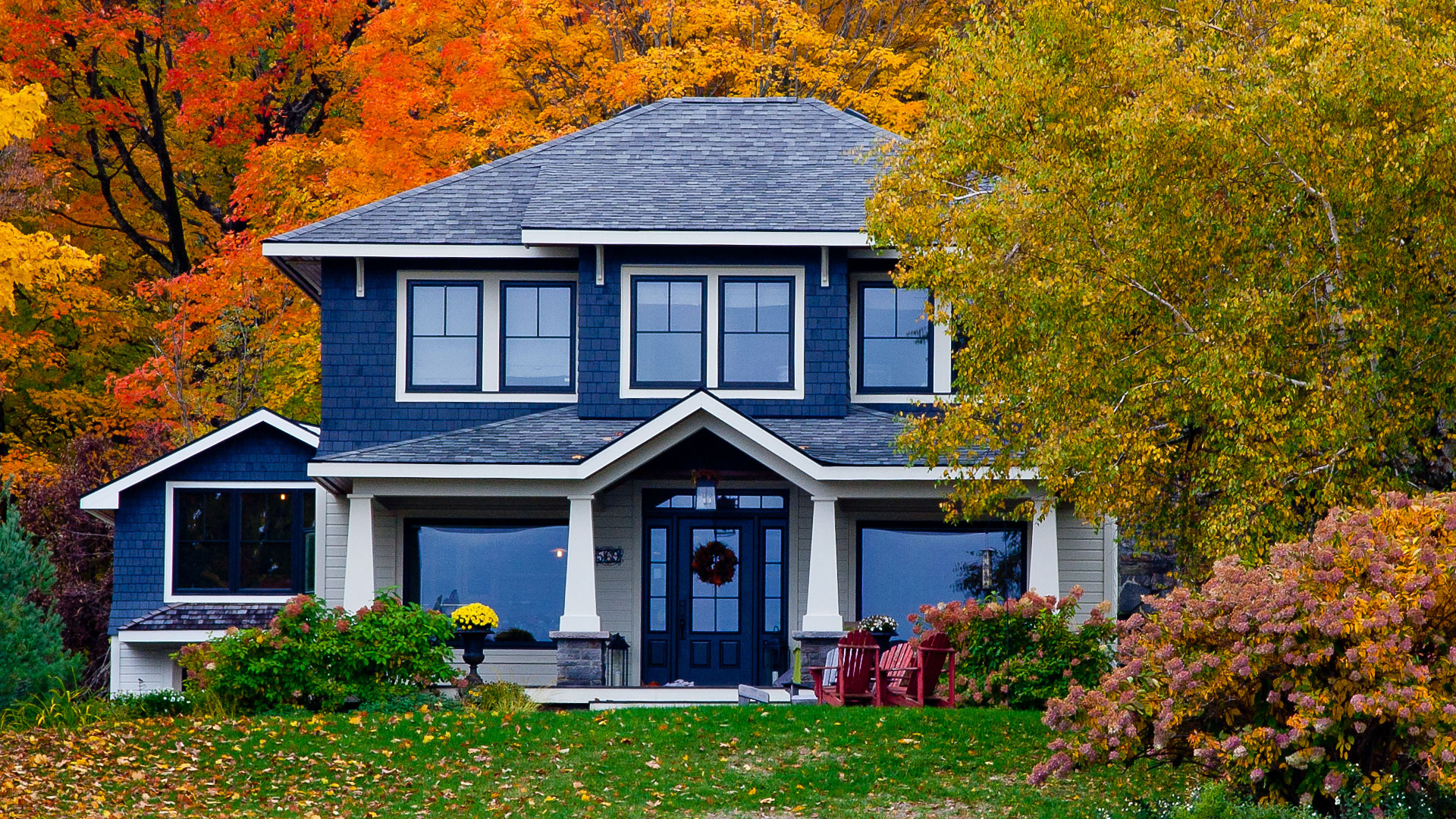 Amit Khoje / Shutterstock.com
Spring is typically the hottest season for the real estate market. But fall offers a great opportunity for both home sellers and buyers to get the best price, said Scott McGillivray. As a contractor, real estate investor and host of the HGTV series "Income Property," he should know. And don't worry, you don't have to be a professional house renovator on HGTV to get a great deal.
"People forget there's a good opportunity to sell in the fall — especially in a market where there's some appreciation," he said. And for buyers, there's typically less competition — and that means they might have more room to negotiate a better deal. Here are McGillivray's tips for both sellers and buyers to get the best price on a home in the fall.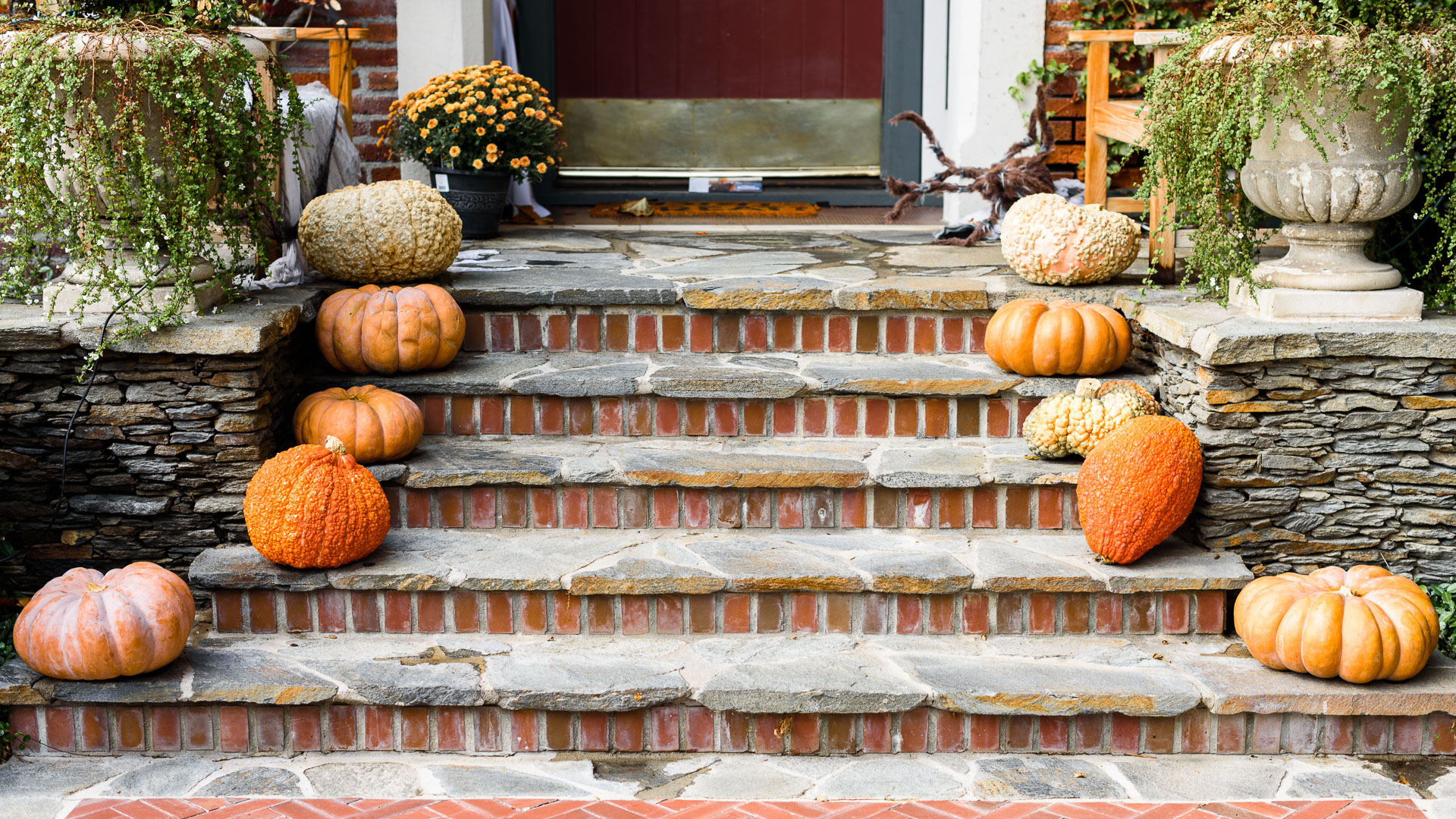 Hayk_Shalunts / Shutterstock.com
Make the Listing Look Seasonally Appropriate
When listing your home in the fall, be careful about the pictures you post, McGillivray said. In other words, your pictures need to reflect the season. "Your listing should always look time appropriate," he said.
For example, you don't want to post a picture of your home taken in the spring with flowers blooming because it will appear that your house has been on the market for a while. However, with so many holidays in the fall, you don't want seasonal décor to date your pictures, either.
"If you're posting pictures that have pumpkins on your front lawn and it's Dec. 3, this is where it can hurt you," McGillivray said. "You can time stamp a listing very easily, and buyers are savvy to it."
Seasonal Sales: 20 Can't-Miss Fall Sales, Deals and Discounts at Amazon, Best Buy and More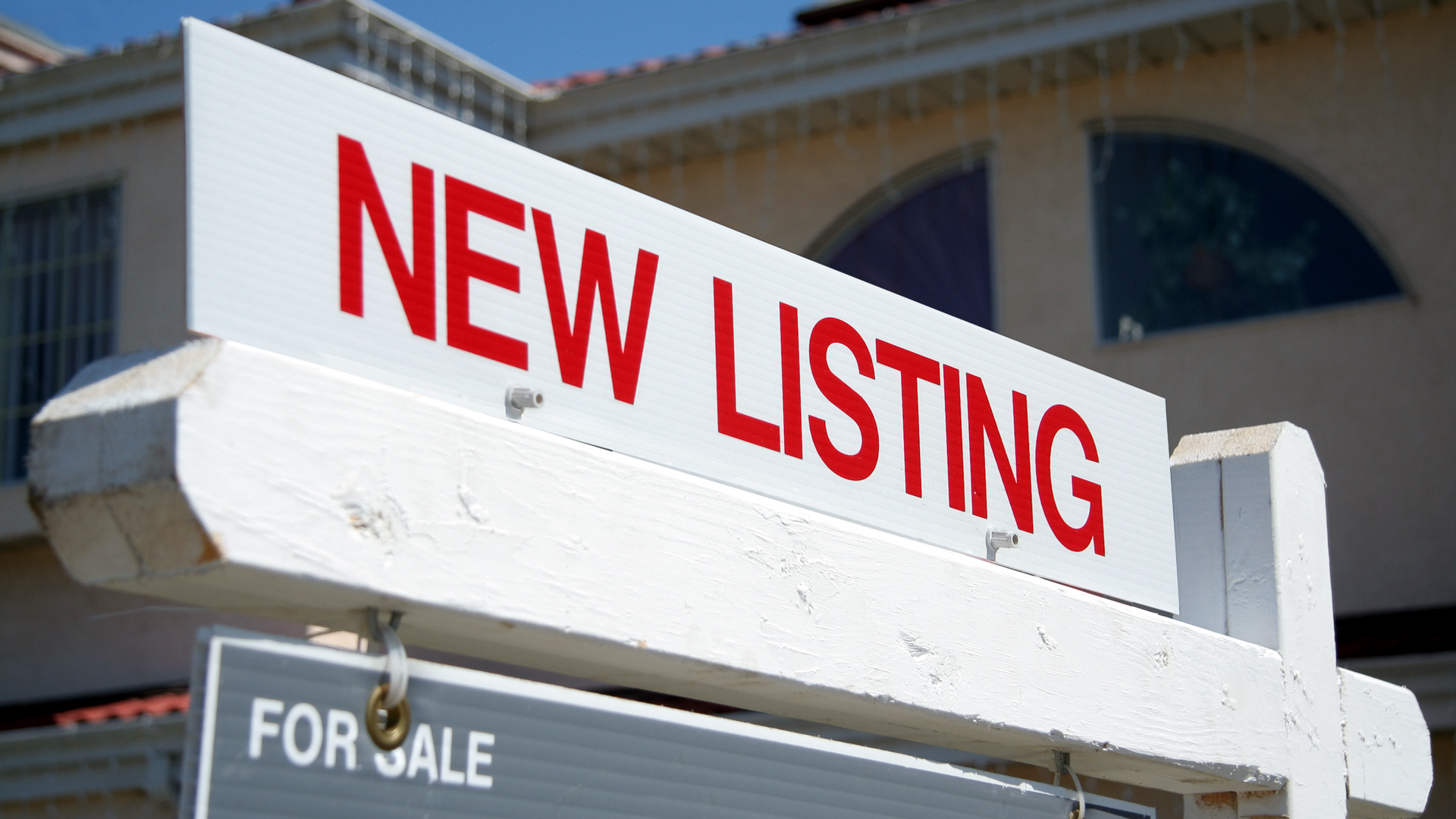 Feng Yu / Shutterstock.com
Time Your Listing Well
You can increase your chances of attracting potential buyers in the fall if you time your listing right, McGillivray said. In fact, the key is to avoid listing your home for sale at times when people will be occupied with other events.
"Typically, the back-to-school weekend is not a good time to list a home because people are distracted," McGillivray said. If Halloween falls on a weekend, avoid listing your home then. And don't list your home around Thanksgiving, he added.
Most importantly, don't wait until the lingering days of fall in early December to put your house on the market. "By mid-December, the market changes drastically," McGillivray said. "The fall market has a very abrupt ending to it."
If your house hasn't sold by then, it can be a good idea to take it off the market during the slow winter months and re-list it as winter ends, he said.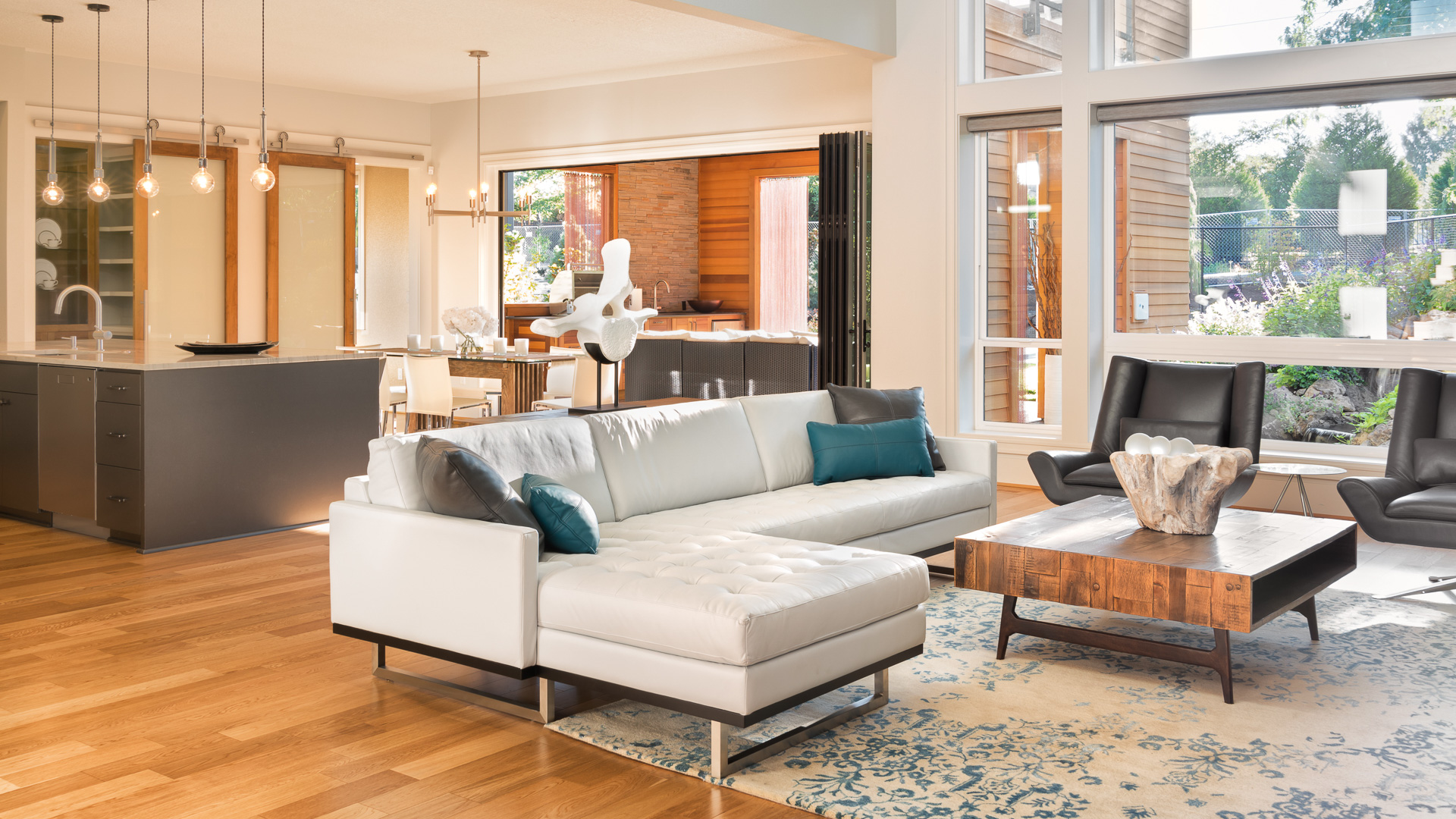 Breadmaker / Shutterstock.com
Budget Time to Get Your House Market-Ready
Because timing your listing right in the fall is key, be sure to factor in the time it will take you to get your house ready for sale. "It can take up to three months to prepare your home appropriately," McGillivray said.
"The first thing you want to do is reduce the amount of stuff you have in your home," he said. Many sellers make the mistake of bringing in more furniture or items to fill their homes. But you need to scale back by decluttering your home of unnecessary furniture and personal items such as photos and collections that will make it hard for potential buyers to picture your house as their own.
"It's always easier for a person to purchase a home if they can envision their own stuff in the home," McGillivray said.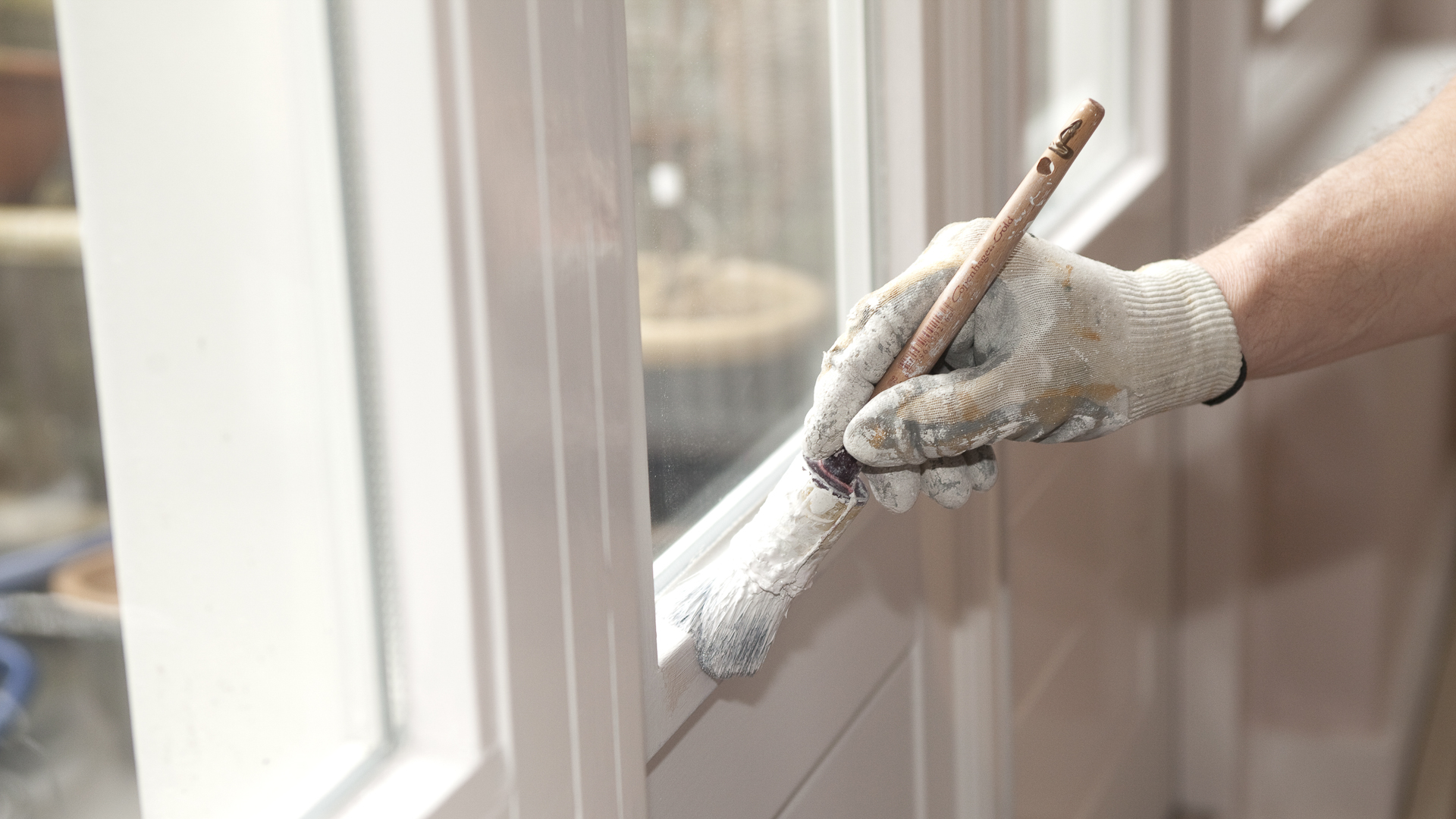 Patricia Hofmeester / Shutterstock.com
Be Willing to Spend Money to Boost Your Home's Value
Typically, people will spend about 5 percent of the value of their home in preparing it for sale in hopes of getting a 10 percent bump in price, McGillivray said. But that doesn't mean you need to redo your house. Some renovations can hurt your home's value, in fact.
For example, don't feel like you need to put in a new kitchen to sell your home. "You might not be putting in the kitchen everyone wants," he said.
Instead, focus on repairing any damage in your house and making simple updates like new coats of paint. Leave the big projects to the buyers, who might be looking for a fixer-upper.
"Most of the properties we're selling these days, people want to do work," McGillivray said.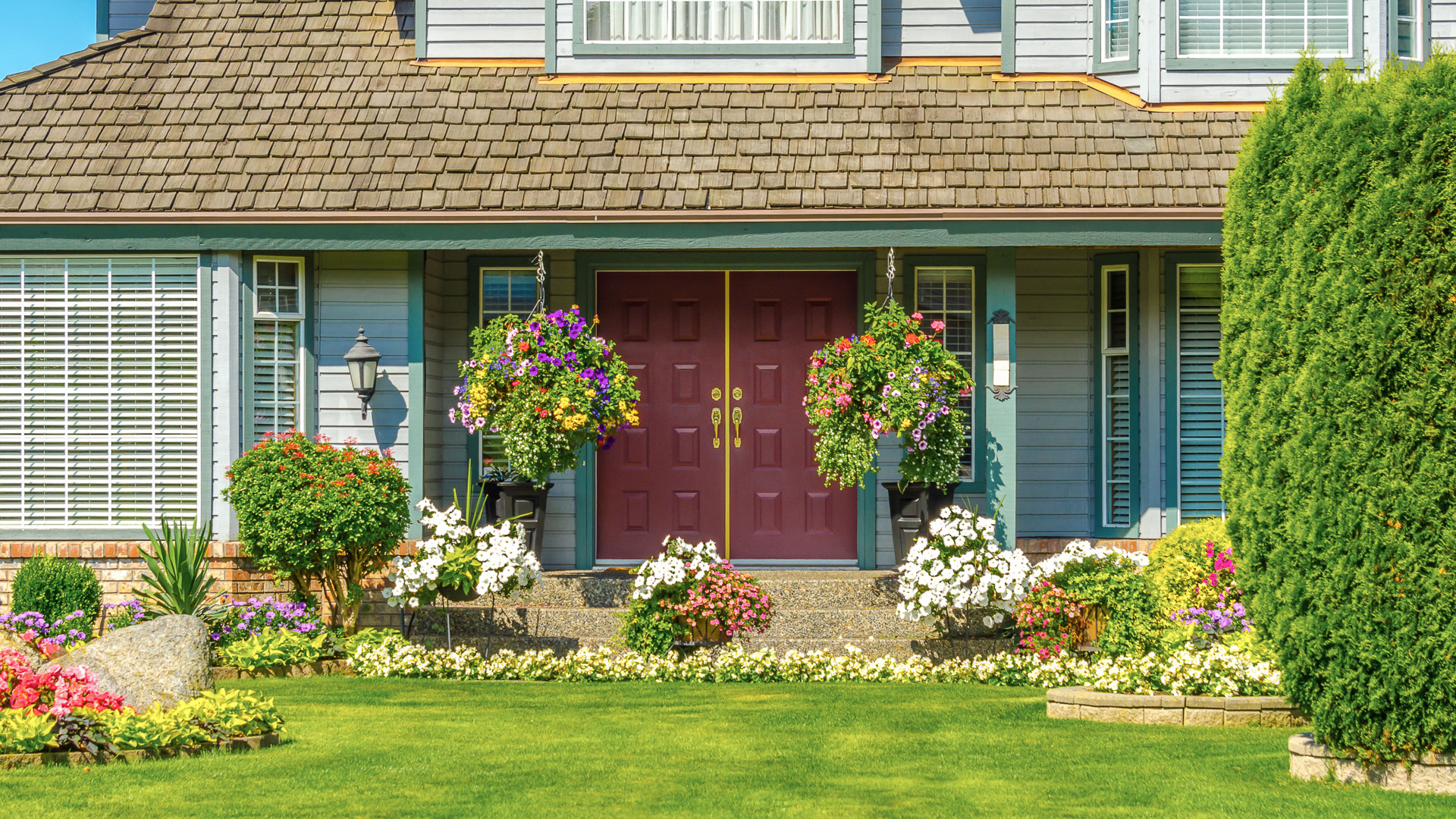 romakoma / Shutterstock.com
Prevent Your Home From Looking Like a Haunted House
To avoid scaring off potential buyers, put some time and maybe a little money into improving your home's curb appeal.
"Some people won't even go in the home if they don't like it the moment they pull up to it," McGillivray said. "You can have the most extraordinary finishes on the inside, but no one will see if not impressed by outside."
You don't have to spend a lot of money installing new landscaping. Instead, focus on making what you have look better. Fertilize your lawn two weeks before your first open house so it will look green, McGillivray said. And spend a weekend cleaning up planting beds and trimming trees and bushes.
"A lack of landscaping isn't usually a deterrent," he said. "It's overgrown vegetation that can almost make a home feel haunted."
tab62 / Shutterstock.com
Sell by Owner to Offer Buyers Financial Incentives
Being able to offer buyers any financial incentives can help you sell your home quickly in the fall — or any time, McGillivray said. One way to do this is by selling your home on your own using a service such as Owners.com, he said. For a flat fee of $395, you can get your home listed for six months in the Multiple Listing Service database of homes for sale in a market.
By selling on your own, you will save at least the 2.5 percent to 3 percent that your listing agent would have charged. You can transfer some of the savings to buyers when you set the price for your home.
However, Owners.com does offer agents who charge only a 2 percent commission rather than a 2.5 percent to 3 percent commission. In several markets, consumers can save up to $2,150 at closing when they use Owners.com's preferred providers for financing and closing services.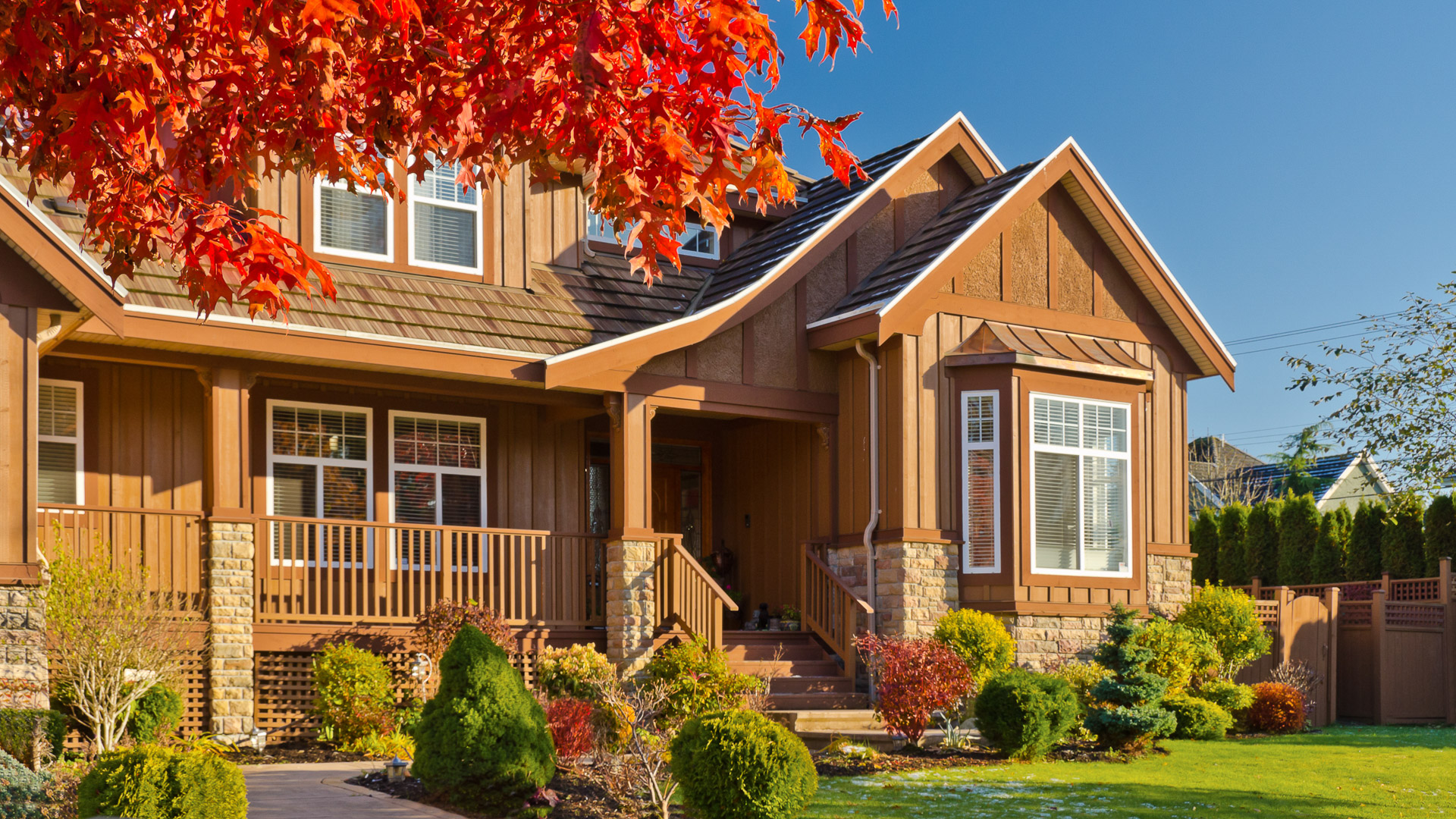 karamysh / Shutterstock.com
Buyers Should Shop During Low Points in Fall
If you're buying a house in the fall, take advantage of times when you'll have less competition. The worst times to list a home for sellers are the best times for buyers — back-to-school season, Thanksgiving and December, McGillivray said.
He said he typically sees a lot of buyers taking discounted offers made during these lower points in the fall market. So timing your offer to one of these events, holidays or time periods may help you get a better price on a home.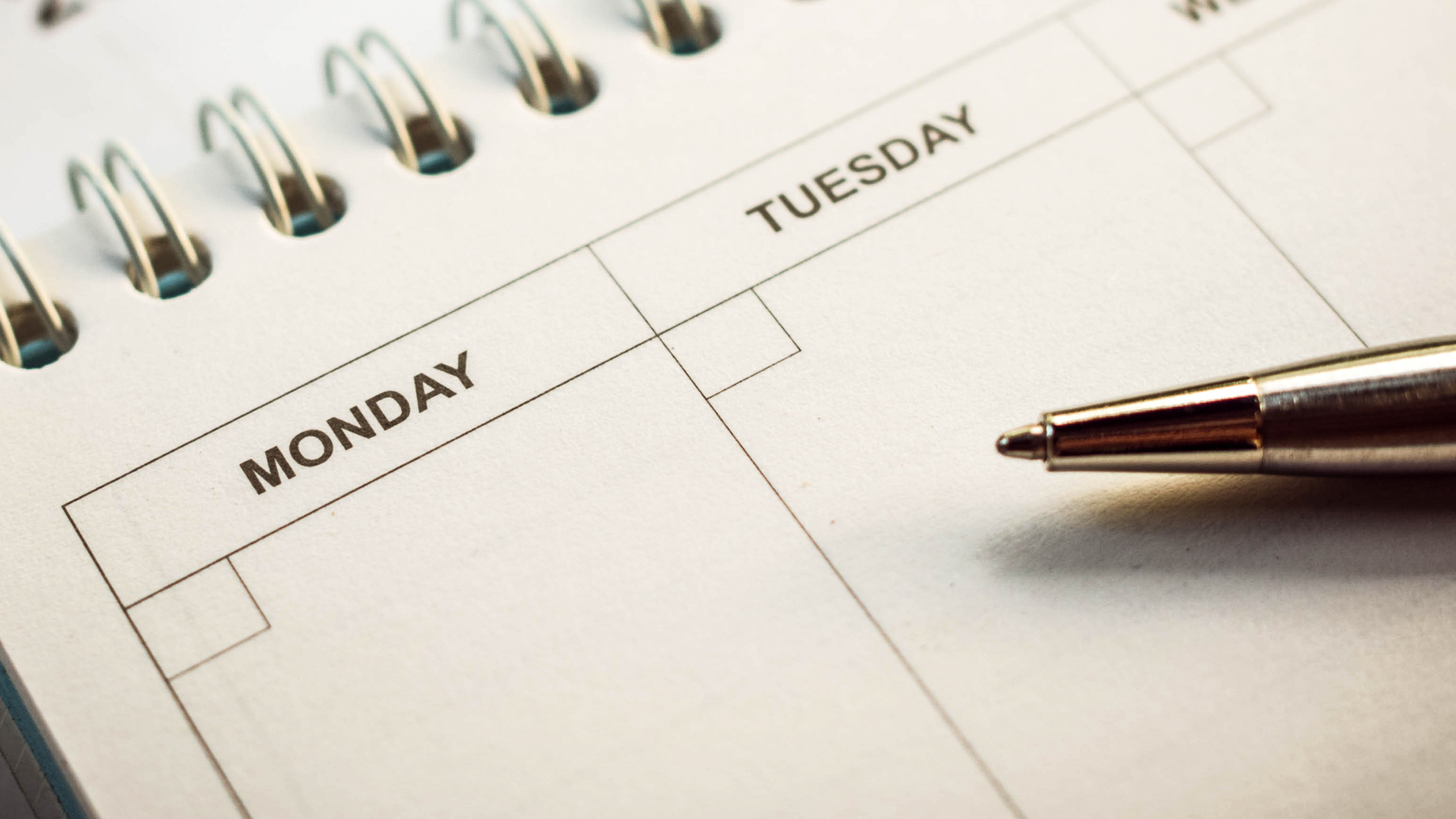 Phimsri / Shutterstock.com
Make Offers Early in the Week
Buyers can increase their chances of getting a lower price on a home by making an offer early in the week. McGillivray found through research he did that buyers are more likely to accept a lower offer on a Monday, Tuesday or Wednesday. That's because it's not as common for buyers to make offers early in the week.
"You tend to be the only offer on the table," he said. McGillivray said he usually won't make an offer on a house until a Tuesday. "I will typically get a lot more action and a lower price," he said.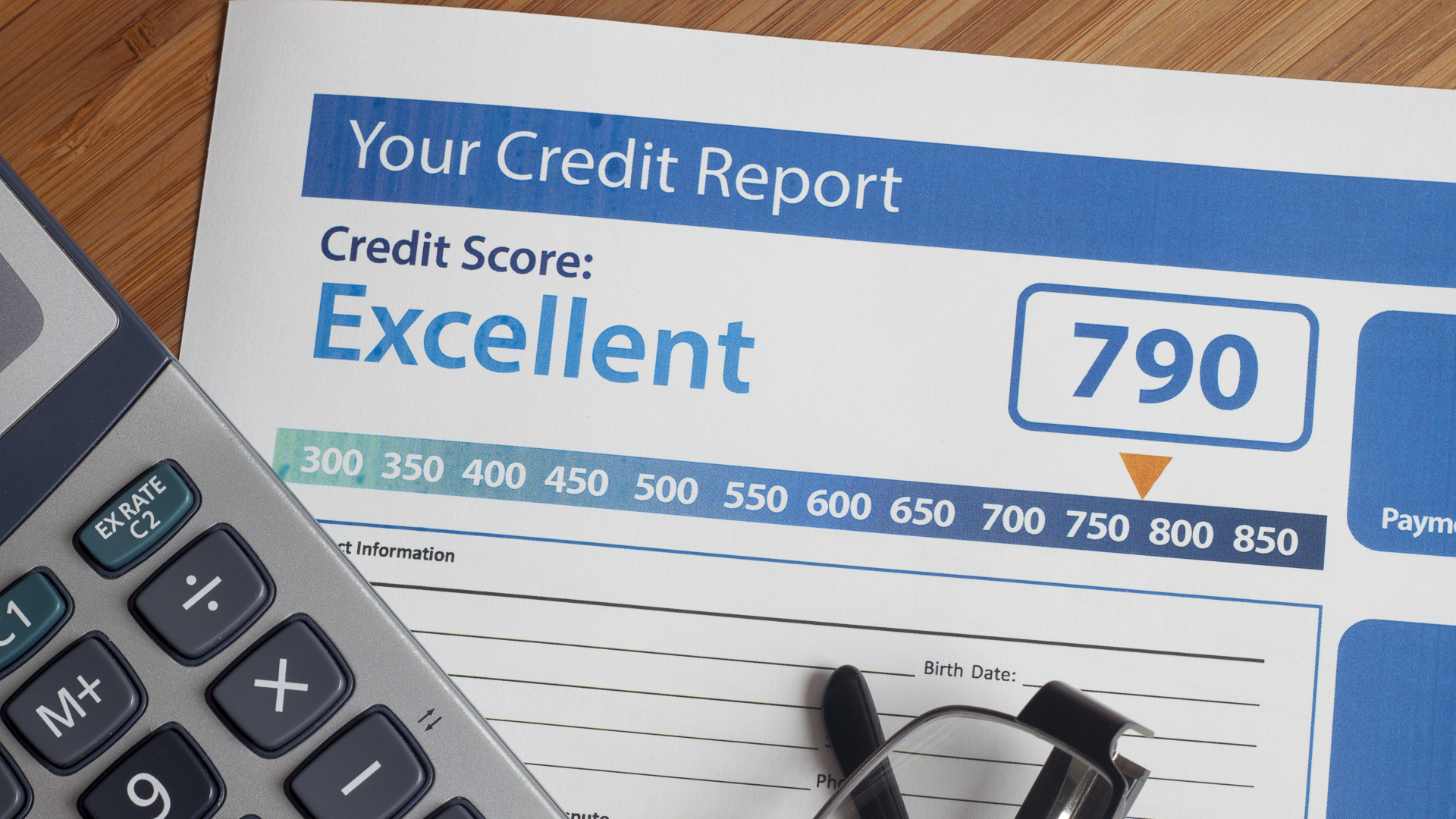 danielfela / Shutterstock.com
Get Pre-Qualified for Financing
If you're in a hot housing market, take steps to increase the chances that your offer will be accepted. One way to do that is by getting pre-qualified for a mortgage. "That makes you a more attractive buyer," McGillivray said, because it shows that you shouldn't have a problem getting financing.
Well before you start shopping for a home, check your credit score. Lenders will look at it when deciding whether to pre-approve you for a mortgage or give you a loan. If your score is low, take steps to improve it before you try to get financing for a home purchase.
This is especially important for a first-time homebuyer who's navigating how to buy a house and might not realize the benefit of having a good credit score and being pre-qualified for a mortgage.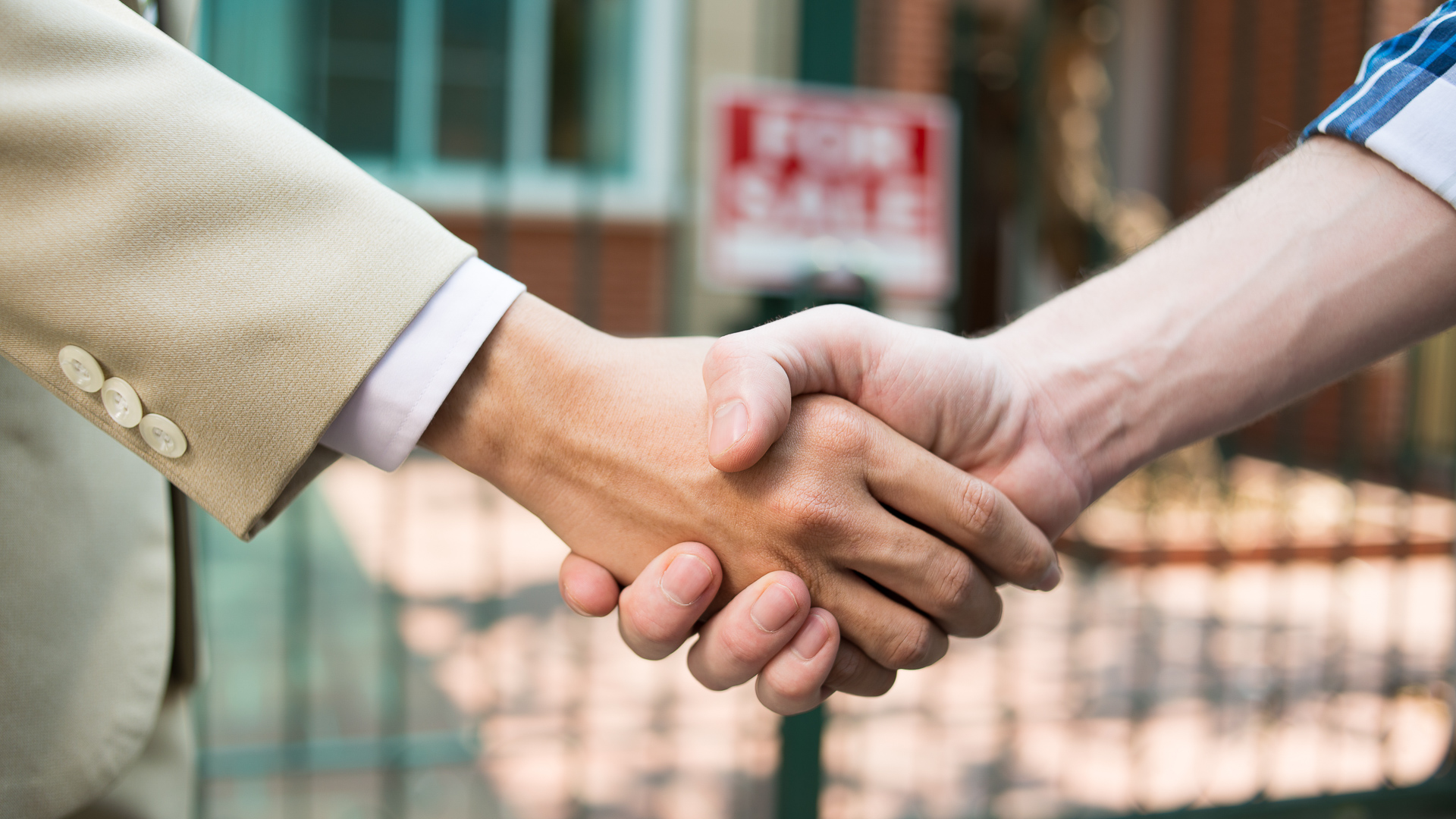 Dragon Images / Shutterstock.com
Be Flexible
"Being flexible is sometimes the most important part of the fall market because you're dodging so many variables — school, weather, holidays," McGillivray said. This approach benefits both buyers and sellers.
However, being flexible especially benefits buyers looking to get the best price. To increase his chances that a seller will accept a low price, McGillivray said he'll be very flexible about the conditions of the sale. For example, he'll accept an extended closing date if the seller needs more time to move out or a shorter closing date if the seller wants a quick sale.
Up Next: How to Successfully Make an Obscenely Low Offer on a House