6 Homes So Luxe, They've Got Helipads
[jwplayer i4mRbCp2-zw8bqYvo]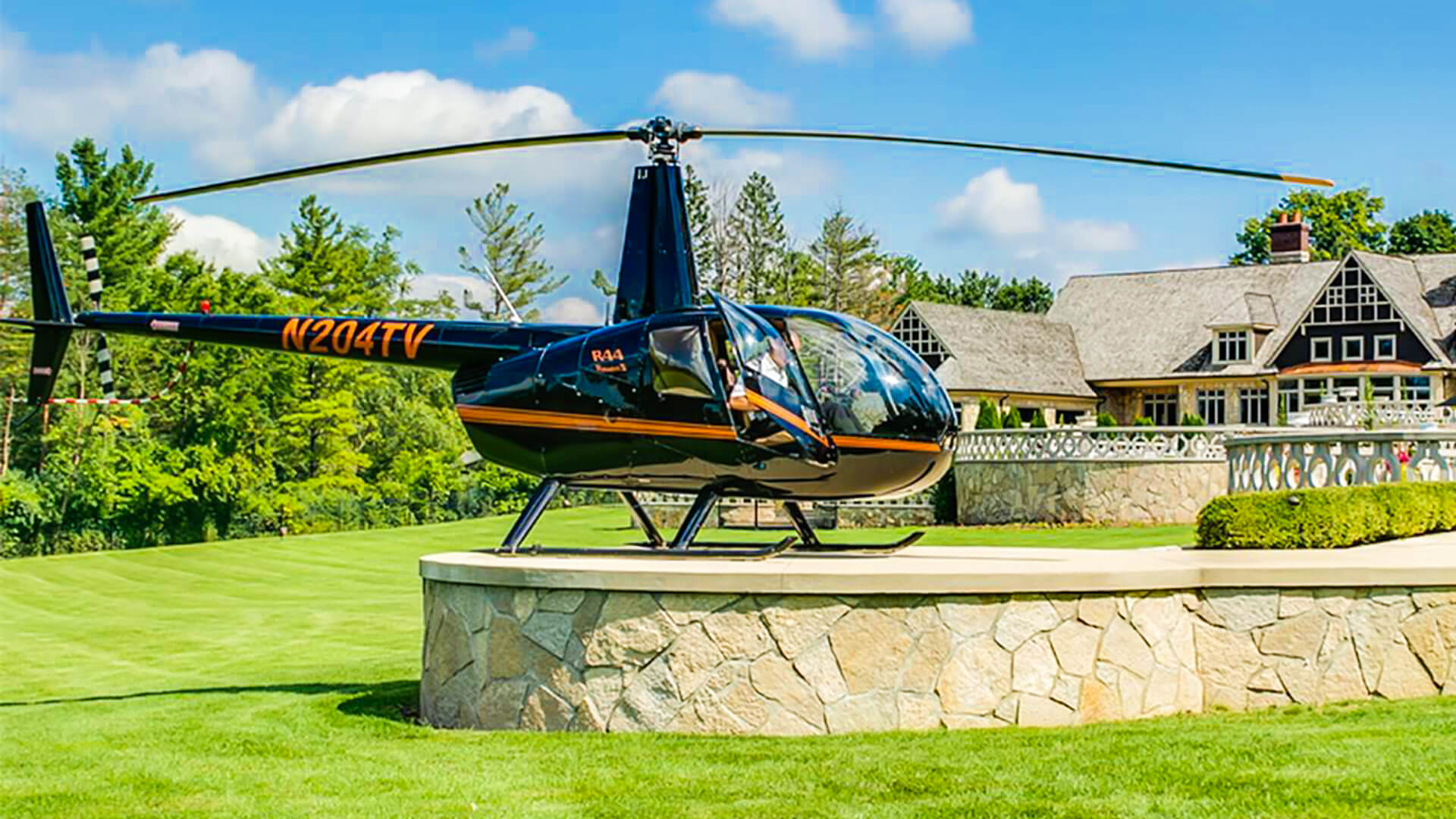 Sitting in traffic can be a thing of the past when you can easily access your home via helicopter. All of these stunning homes have their own helipads (or the space to build your own), and some even have aircraft hangars on-site so you can easily park your own private chopper. And of course, these homes with helipads come with plenty of other luxury amenities too, from private tennis courts to 2,000-bottle wine cellars.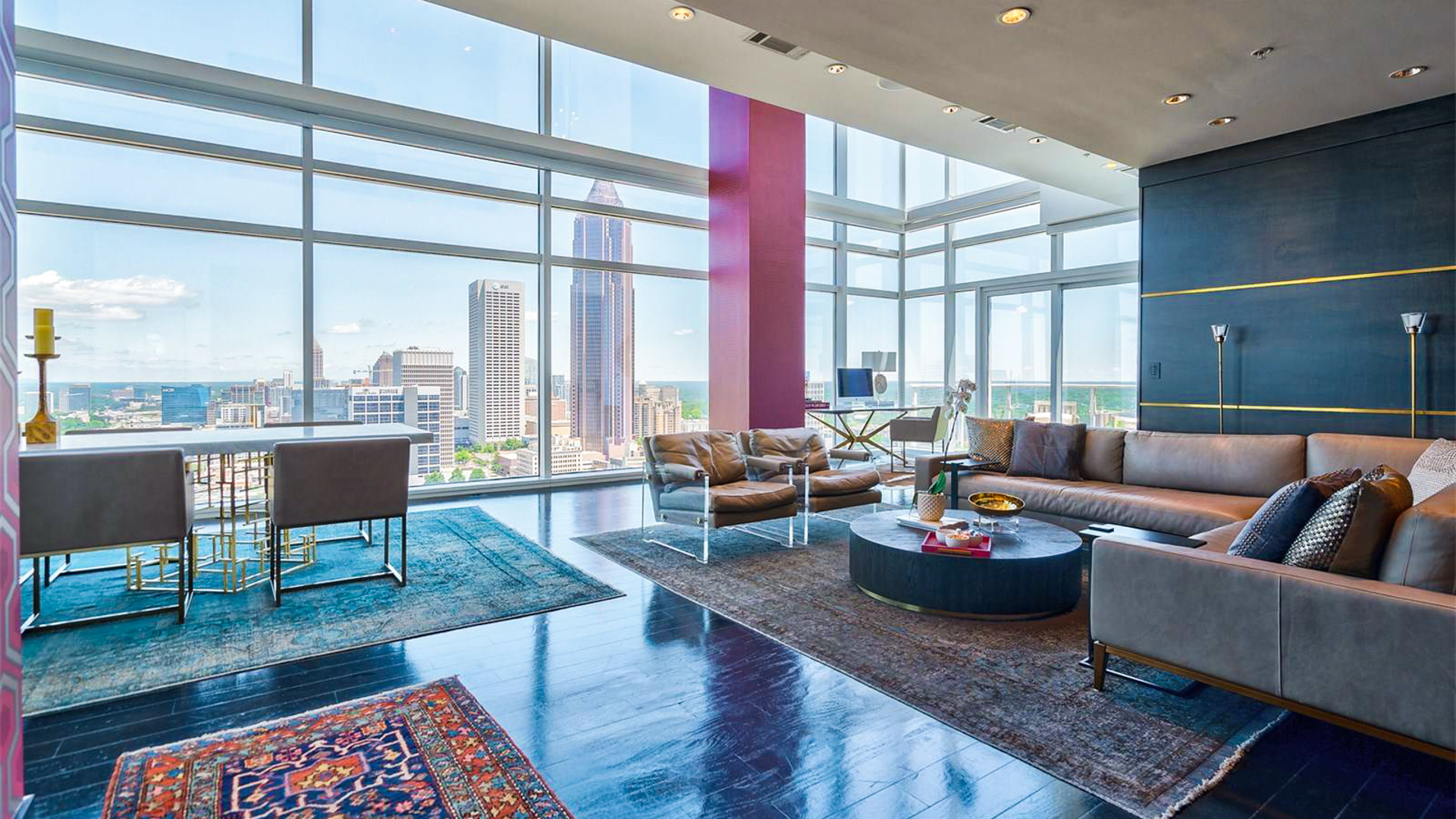 Premium Penthouse in Atlanta
You have access to Atlanta's only residential helipad as the owner of the W Residences penthouse. You also get views for days in three different directions through the penthouse's two-story windows.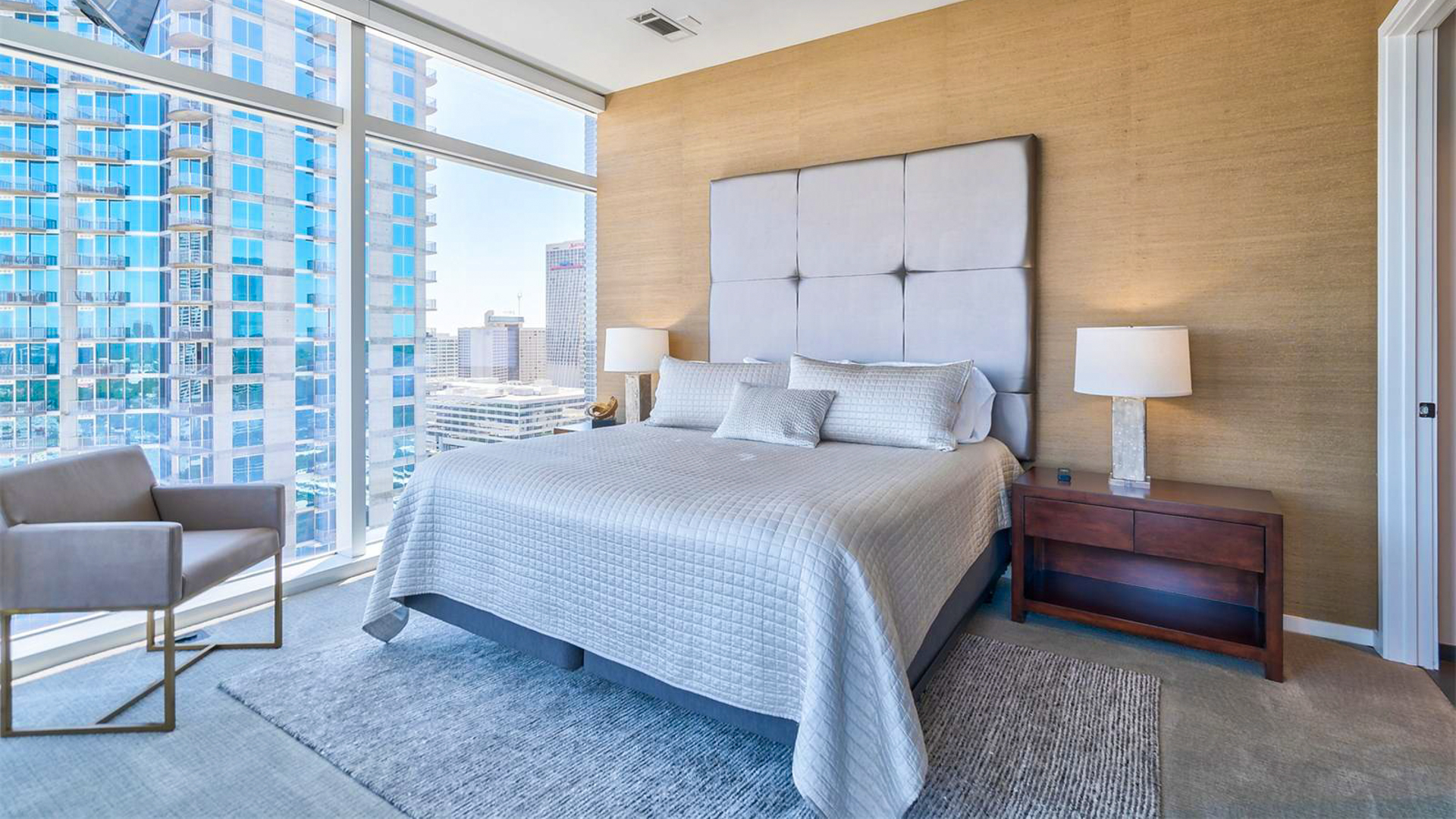 The Interior
Home square footage: 2,978
The luxury apartment has three bedrooms, 2 1/2 bathrooms, modern kitchen appliances, a spa bath, custom closet, and fully automatic sound system, lighting system, window blinds and draperies.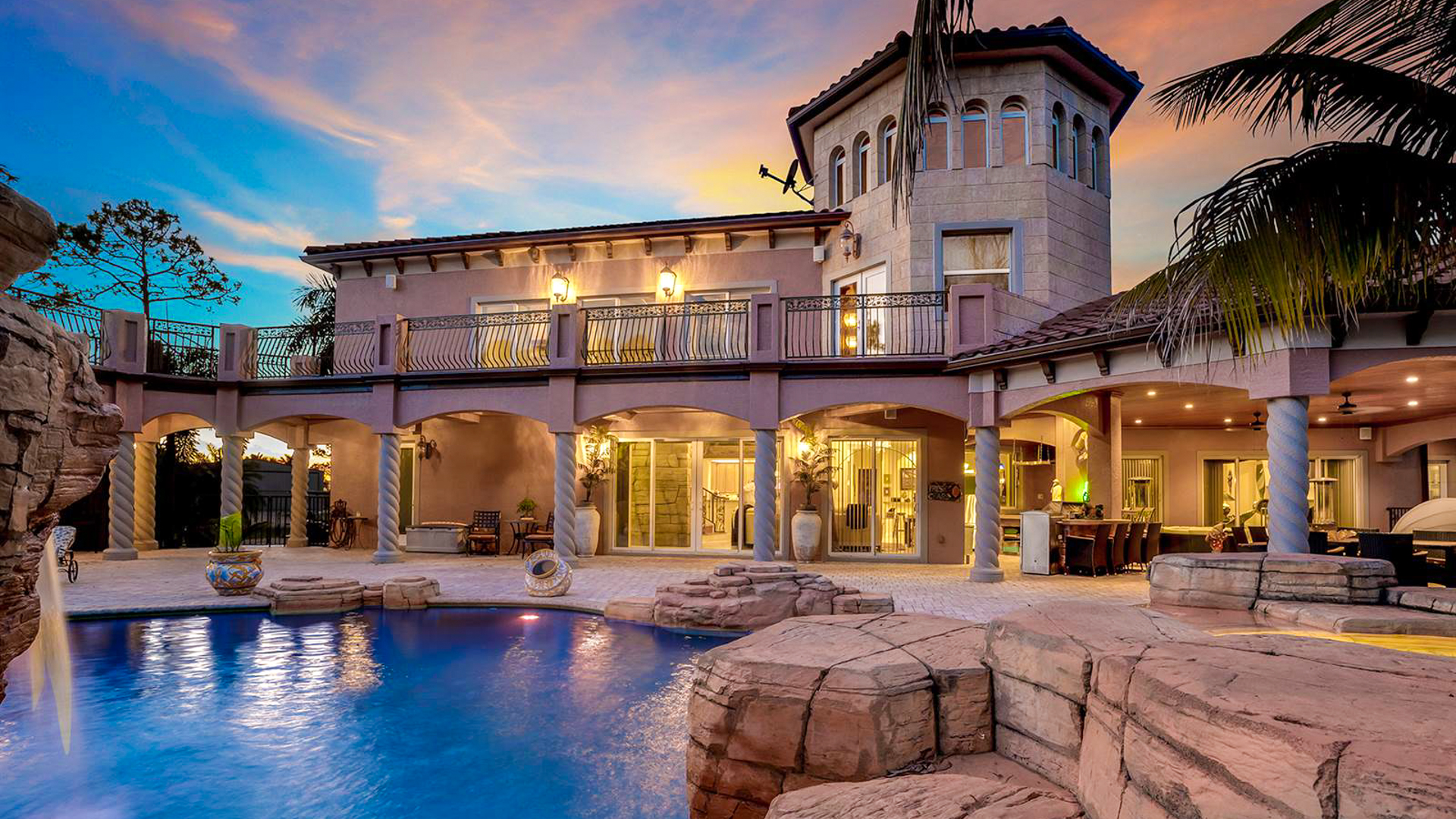 European-Style Chateau in Fort Myers, Florida
If you love to fly, you will love living at Le Chateau de Katharina — the Florida castle has an aircraft hangar and helipad. The home also has a guesthouse, a private spa, a waterfall pool and an outdoor kitchen complete with a hibachi plate and pizza oven.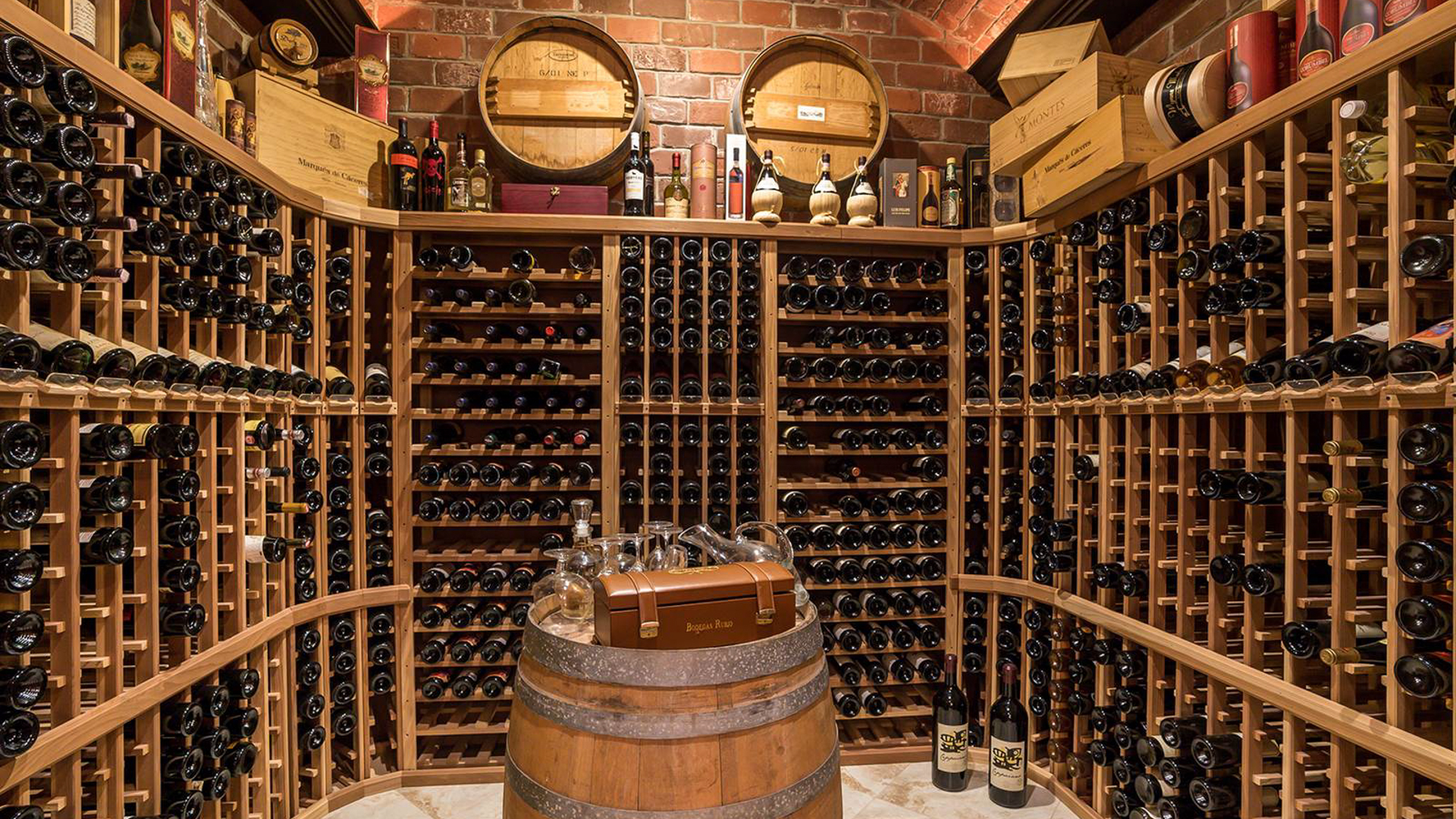 The Interior
Home square footage: 7,666
Inside Le Chateau de Katharina you'll find seven bedrooms and 7 1/2 bathrooms, a 2,000-bottle wine cellar and tasting room, a movie theater, a game room and a library.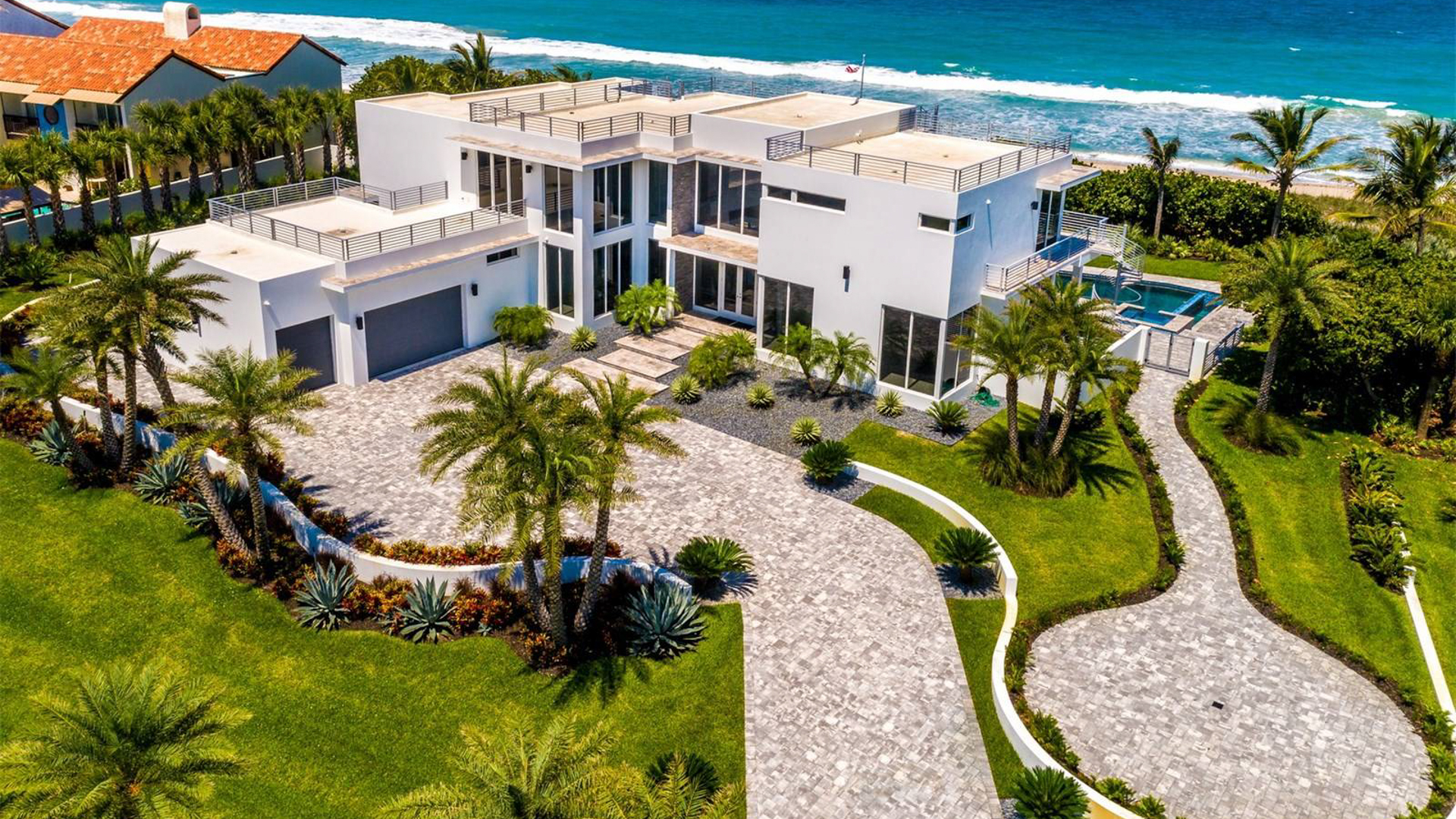 Modern Masterpiece in Melbourne Beach, Florida
Ocean and river views are just the beginning of the perks you get with this Florida estate. The residence features a saltwater pool, a hot tub and a private boardwalk that leads out to the beach. Oh, and there's a helipad, too.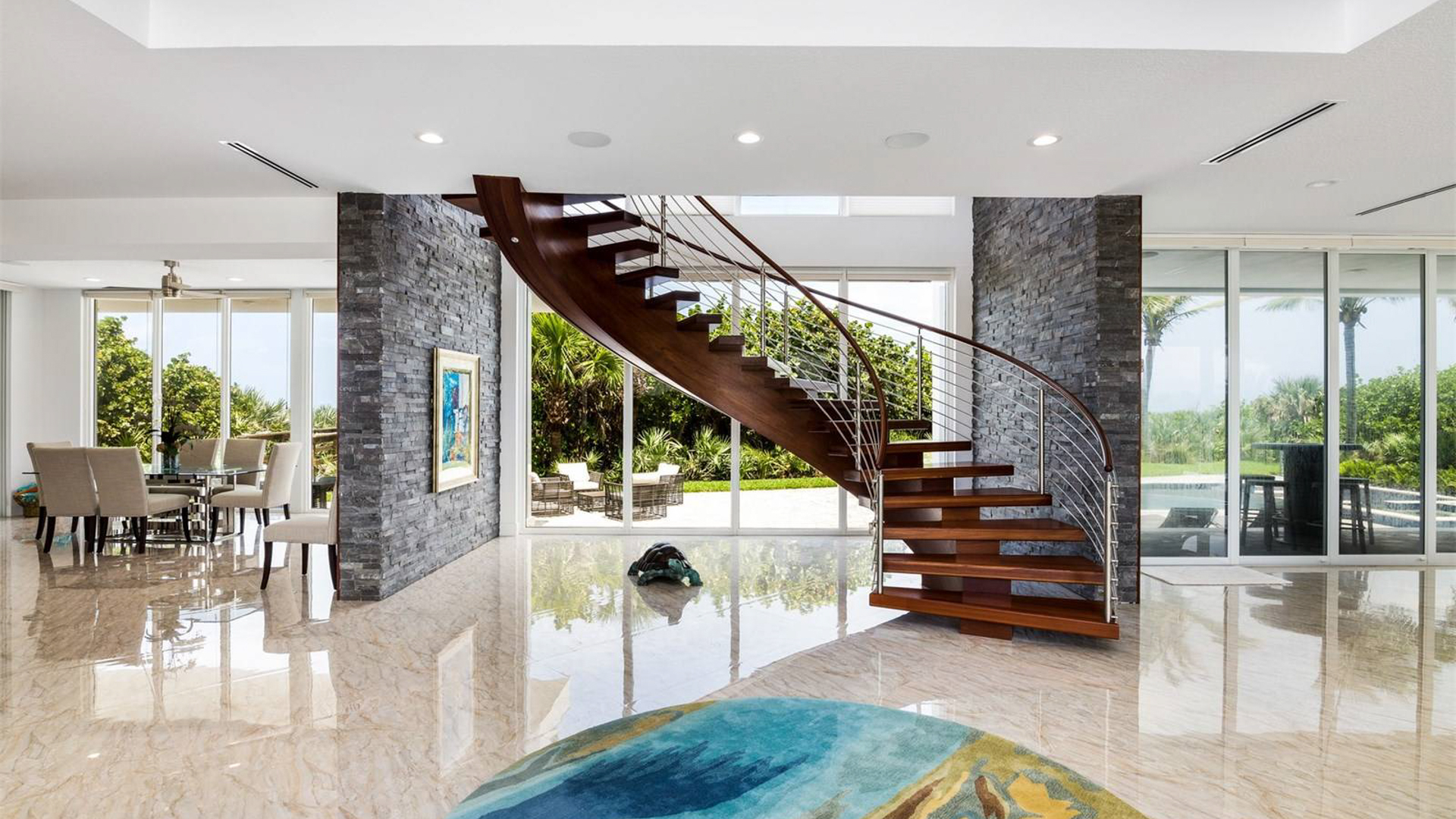 The Interior
Home square footage: 6,700
The modern Florida mansion has five bedrooms and 4 1/2 bathrooms. The residence features Lompoc stone walls, Italian porcelain tile, a floating staircase and an automated home security system.
French Country Manor in Oakland Township, Michigan
This sprawling retreat is set on 12 acres of private land, housing outdoor patios, formal gardens, a swimming pool, a helipad, an aircraft hangar, a six-car garage and a horse barn. So whether you live to fly, drive or ride (or all three) you can easily accommodate your passions without ever leaving home.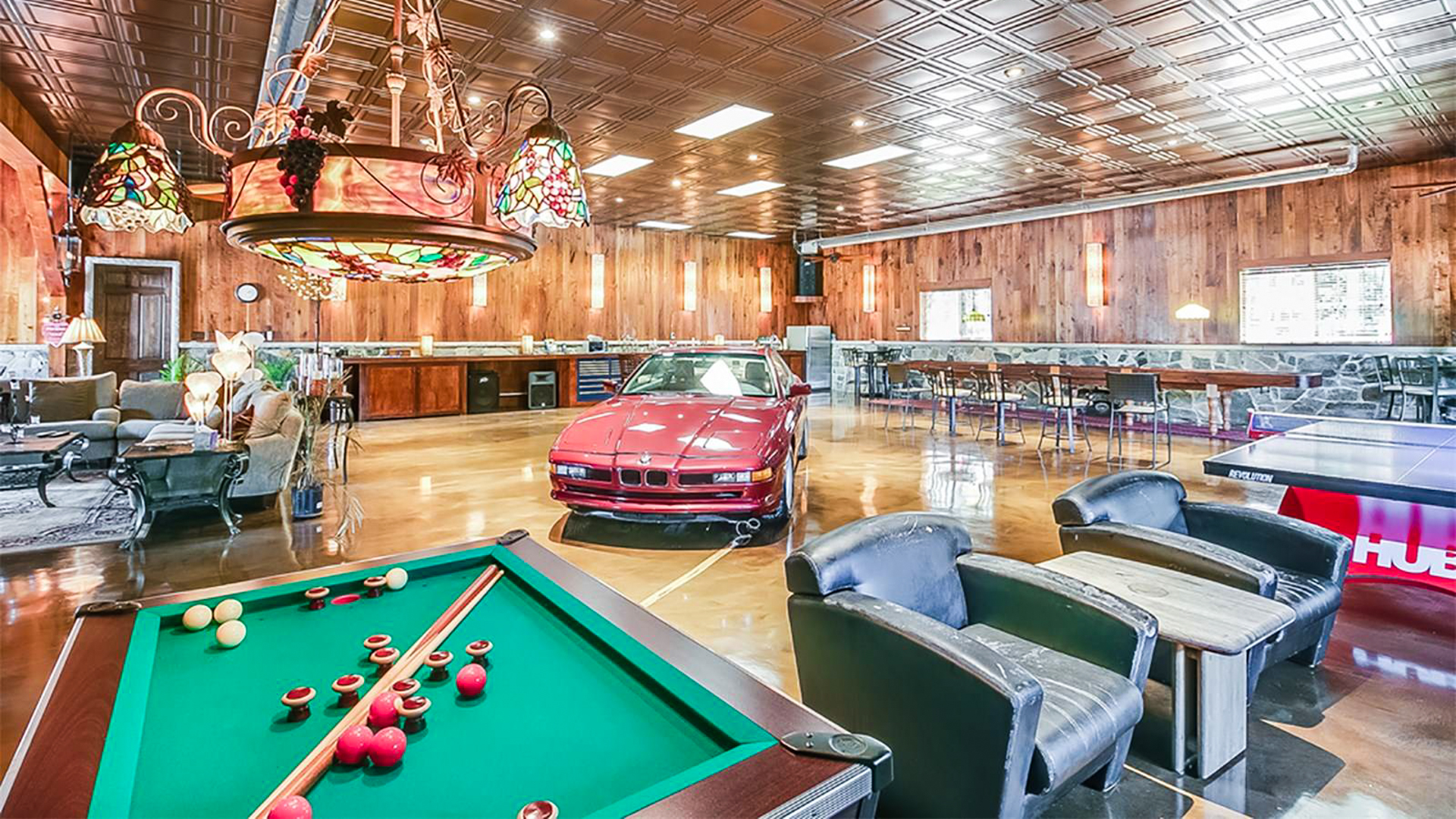 The Interior
Home square footage: 9,151
The country manor-inspired home on the property has six bedrooms, 7 1/2 bathrooms, four fireplaces, a chef's kitchen with a pizza oven, a lap pool and gaming areas.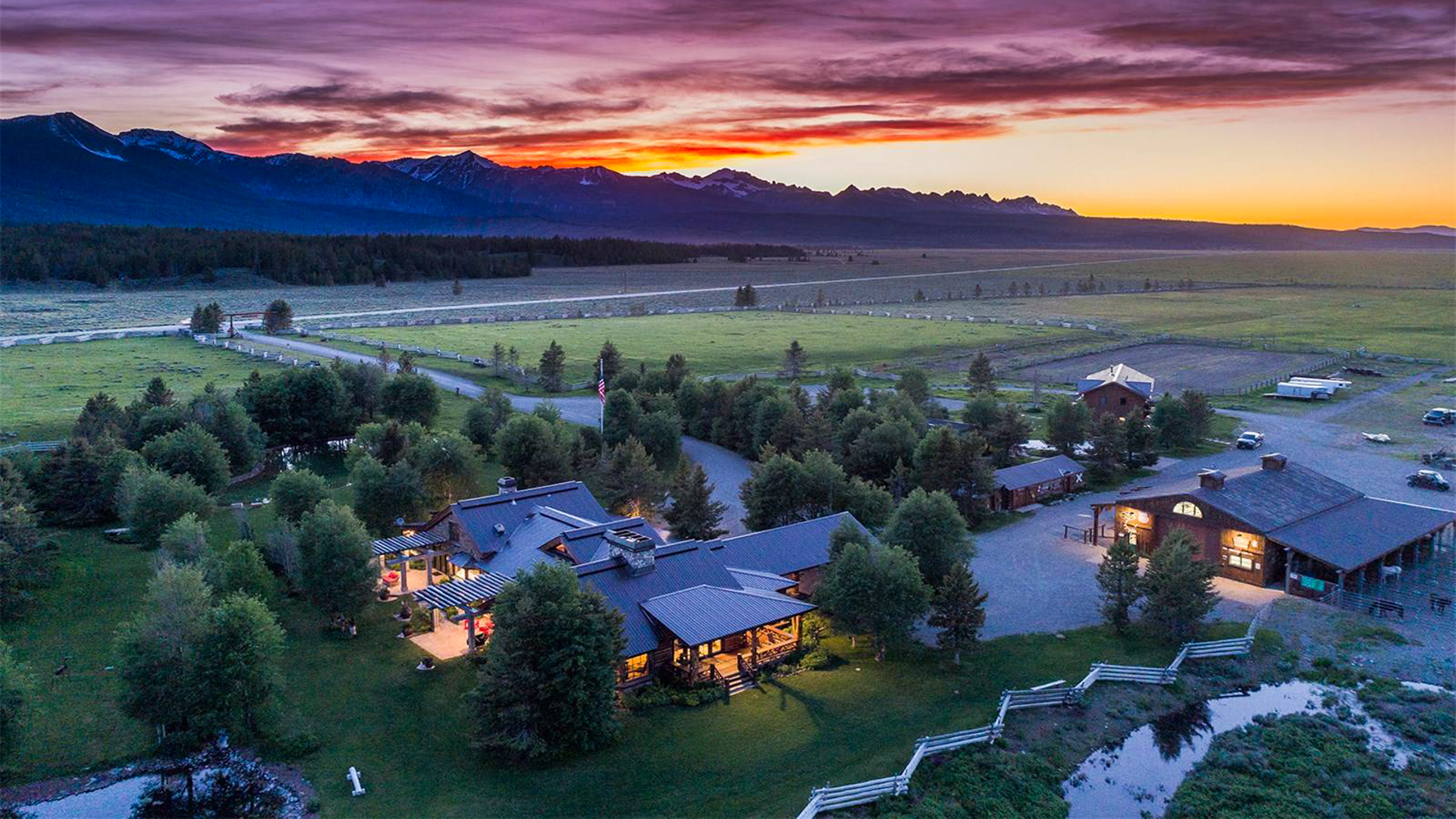 Private Horse Ranch in Stanley, Idaho
Busterback Ranch is an 80-acre property that's accessible year-round via its own private helipad. In addition to the main residence, there is also a lodge, guest cabins, manager's house and a barn.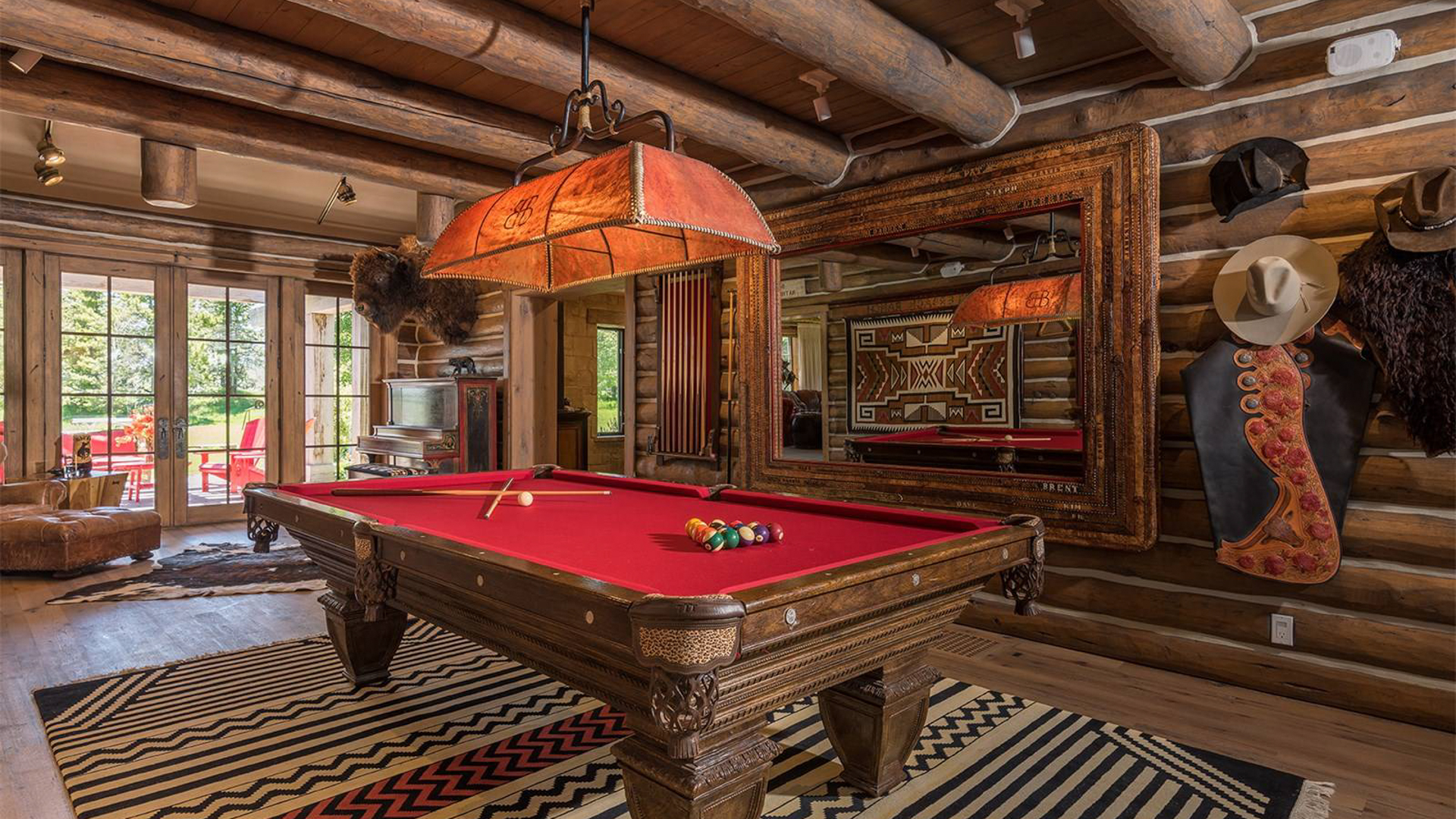 The Interior
Home square footage: 9,953
Busterback Ranch's main residence has a newly remodeled kitchen, pool room, a cowboy bar, a fireplace and a wrap-around porch. All in all, the Western estate has nine bedrooms and six bathrooms.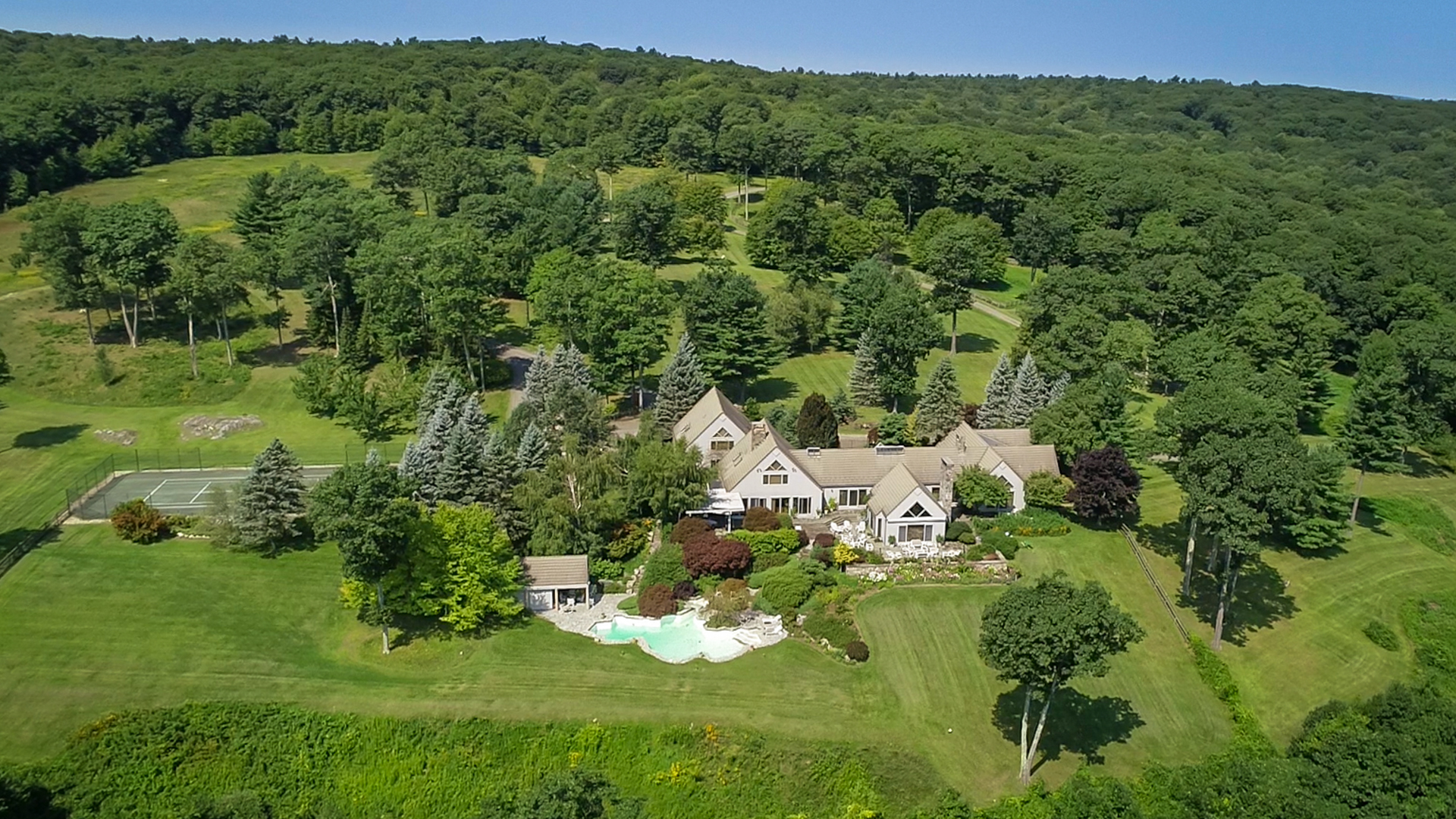 Berkshire Masterpiece in Egremont, Massachusetts
This mountaintop country estate is located among woodlands and open meadows and has plenty of living space as well as equestrian facilities, a pond, a pool and cabana, a tennis court and a polo practice field that can also be used as a helipad.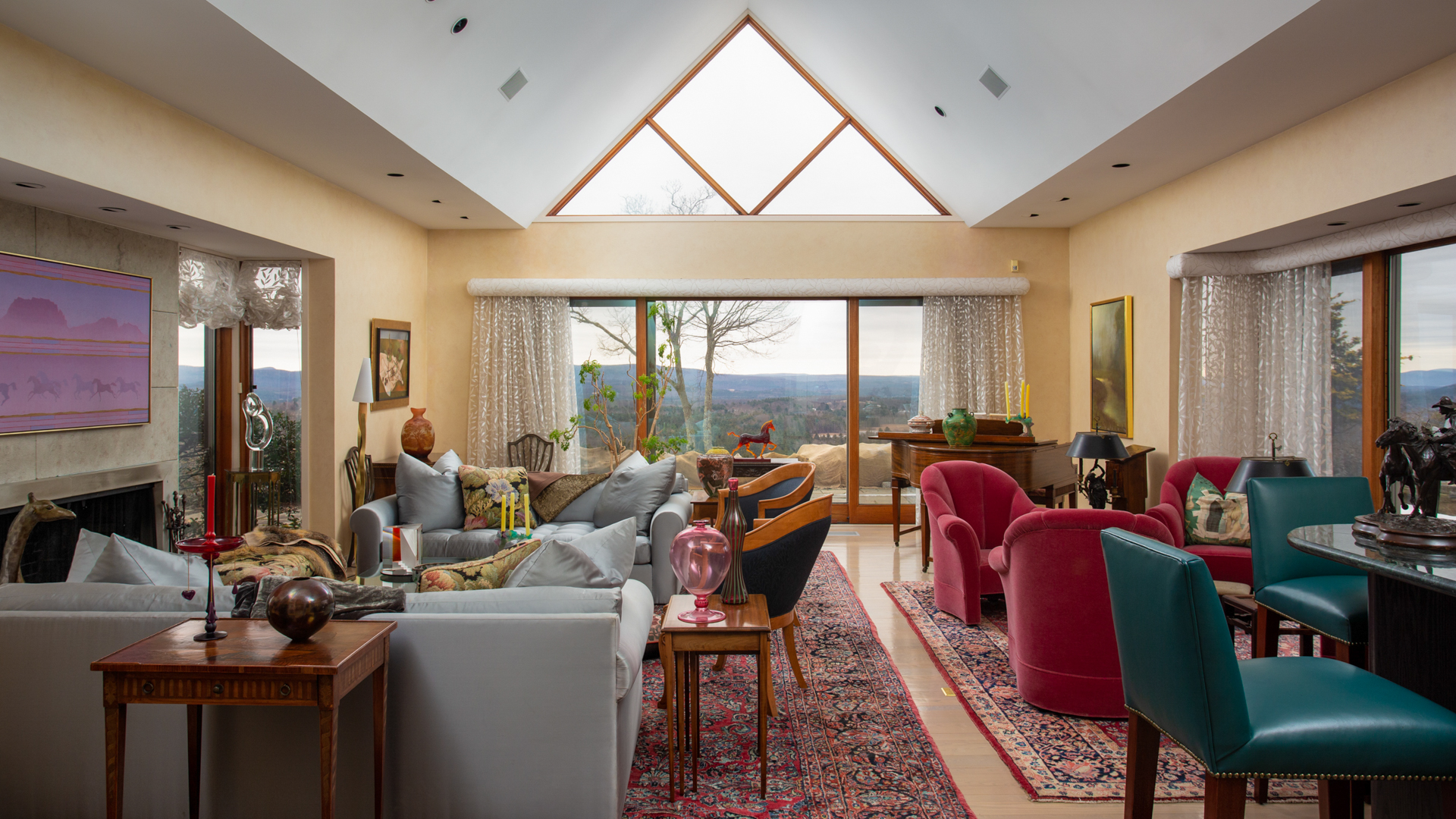 The Interior
Home square footage: 11,000
This stunning six-bedroom property contains seven full bathrooms as well as three partial bathrooms. The main residence is a modern adaptation of a farmhouse, with the master suite inhabiting its own private wing. The master wing includes two marble baths and its own mahogany library.
Click through to learn what a $5 million home looks like around the U.S.
More on Investing in Real Estate
Prices are accurate as of June 13, 2019.