Amazon's Ease Wins Over Savings — Now Other Retailers Want a Piece of the Pie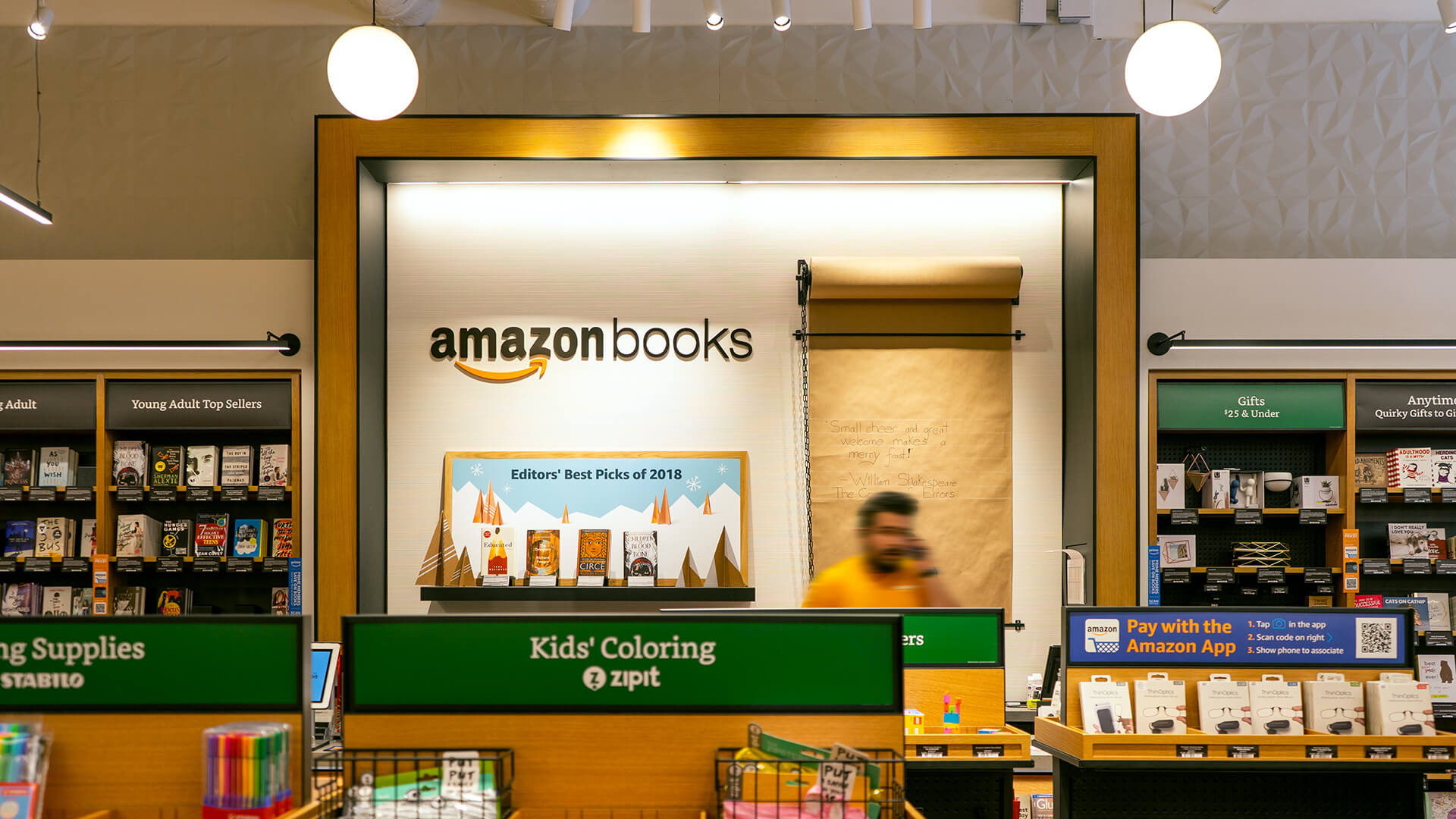 [jwplayer Vjpazai8-zw8bqYvo]
Some consumers appear to be handing over a sizable chunk of their paychecks to online retail powerhouse Amazon, according to new research from the trade publication PAYMNTS. The research group concluded that U.S. households earning approximately $63,000 a year fork over a significant amount of their total paycheck to Jeff Bezos' company: $1,320. It doesn't help your paycheck that Amazon has clever ways it gets you to spend more.
The Amazon Effect
This Amazon effect — the effect that the digital marketplace as a whole has had on traditional forms of commerce and retail, including brick-and-mortar stores — might have occurred for a variety of reasons. Customers increasingly rely on the convenience of their Prime memberships, even with the recent jump in price. Also, the Amazon marketplace continues to expand in both grocery and non-grocery items: The retailer announced in September that it is now selling full-size Christmas trees.
Amazon Alternatives: Costco, Walmart and More
In an effort to compete, some retailers are introducing free shipping and local delivery along with competitive pricing. For example, Costco, Sam's Club and numerous other grocery stores are partnering with Instacart to give consumers a way to order groceries and other items online and receive same-day or two-day delivery.
Other services like Shipt are partnering with Target for same-day grocery delivery that saves money and redirects spending away from Amazon. Then there's Walmart, which now delivers price-competitive grocery and non-grocery items without the membership fees of Amazon Prime and other companies. With Walmart grocery app purchases, shoppers can even opt to drive up to a store to have their orders hand-delivered.
Also See: Kroger and Walgreens Join Forces to Defeat Amazon and Walmart at One-Stop Shopping
How to Avoid Spending Your Paycheck on Amazon
These retailers' incentives could get some consumers to start running the numbers to see if they're opting for ease over savings by shopping with Amazon.
Amazon gets so much from consumers' paychecks because they're the first to offer a retail experience that many of today's busy shoppers never knew they wanted. However, you can shave off some of the expense by taking time to compare prices, explore other companies' offerings and, in many cases, wait just a little bit longer.
Click through to keep reading about secret ways to save money on Amazon.
More on Shopping
We make money easy. Get weekly email updates, including expert advice to help you Live Richer™.