How Not Having Kids Improved Our Marriage and Saved Us Money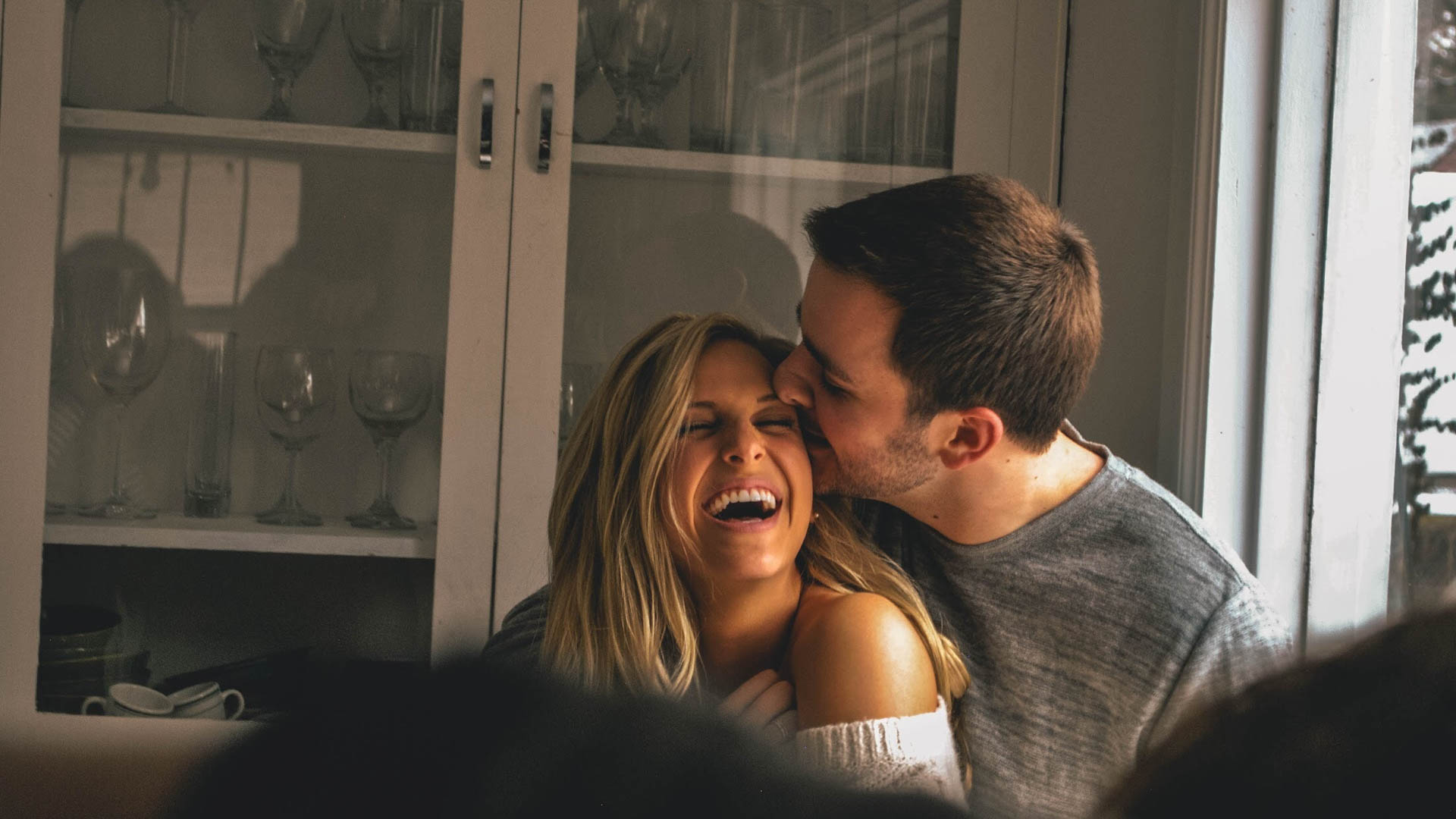 [jwplayer m02orc0S-zw8bqYvo]
Today, you can be divorced, "consciously uncoupled" or any number of other things that were previously considered taboo, but to choose not to have children? Gasp. Childlessness is still often deemed selfish or shallow.
As a woman, when you reach your mid- to late-20s, you get bombarded by well-intended friends, family and co-workers with the proverbial question: "When are you getting married?" As you progress into your 30s, the stakes — and inquiries — elevate to "When are you having a baby?" And, with many working women bearing children later in life, this tends to progress into their early- to mid-40s. Cue Jennifer Aniston.
Click to read more about whether it's cheaper to have a kid or buy a dog.
It's amusing how our society has such a clutch on norms that we get uncomfortable if someone takes the road less traveled. We like predictability in general; it makes us feel safe and secure when people do exactly as we do, justifying our choices and behaviors. Married, 2.5 children, living in suburbia with a dog, SUV and a white picket fence: It's the American Dream. That's what we see on television, that's what the rom-coms depict and gosh darn it, that's what you'll do, too. Anything else would be childish.
Baby-Crazed
The United States is the third most populous country, after China and India. Although births are on the decline slightly since 2007, we're still a baby-crazed country. Last year in the U.S., a baby was born every eight seconds, according to the U.S. Census Bureau. This year, 4.2 babies will be born every second, worldwide.
We're obsessed with pregnant celebrities showing off their baby bumps as they strut the red carpet in their designer maternity duds. We eagerly want to know if it's a boy or a girl, followed by the anticipated due date and chosen birth name. Later, the new celebrity parents live happily ever after.
Not. So. Fast.
It only takes picking up a tabloid or grocery store daily to know that isn't how the story always ends, even for wealthy celebrities who have all the child-rearing resources at their fingertips. But nannies, drivers and personal assistants aren't costs that most middle-income Americans are concerned with — it's food, education, childcare and clothing.
Land of the (Not So) Free
In the U.S., the average cost of raising a child from birth to age 17 is $233,610, almost a quarter of a million dollars, according to a Department of Agriculture study. This breaks down to an average annual expense estimated between $12,350 and $14,000 for a middle-income, two-adult household with two children. This doesn't include pregnancy costs, private schools, college tuition and any other expenses incurred after the age of 17.
Curious what your child-rearing costs will be? The U.S. Department of Agriculture offers a Cost of Raising a Child calculator tool that will factor in your specific region, household composition and annual income to give you a more accurate estimate. You may want to grab a binky and a soft blankie for this one.
More on Child Costs: Do You Make Enough to Put Your Kid Through College?
Conscious Unparenting
While lavish baby showers and over-the-top gender-reveal parties look inviting, so does being financially responsible, paying your bills on time and, heck, even living debt-free. Having serious discussions about the financial consequences of raising one or more children is imperative today. While some families adjust to the added annual expenses, others embark on a sea of unexpected bills and severe stress.
As an extremely happily married woman, my husband and I opted out of having children after countless hours of discussion on the topic. Yes, we love children. No, we didn't feel the added responsibility was good for our wallet, our marriage or our sanity. We like to call it "conscious unparenting" and think Gwyneth Paltrow would agree. We join the likes of many, including President George Washington, Oprah Winfrey, Nikola Tesla, Dr. Seuss, Michelangelo, Leonardo da Vinci, Beatrix Potter and the Pope.
While our unconventional decision isn't always met with open arms, parenting is a choice and one that should not be taken lightly. In fact, the number of women choosing to give birth is decreasing, with educated women being the most likely not to have a child, according to Pew Research. In 2014, Time.com reported that the number of women aged 15 to 44 who did not have children increased to 47.6 percent.
Family Redefined
My husband and I have a beautiful family that includes our parents, siblings, nieces, nephews and many friends that we consider kin. In fact, our marriage is immensely strong. We have date nights several times a week. We value health and fitness, and enjoy working out together. We travel on a whim and have created a business that allows us to work together while fulfilling our lifelong dreams and passions, including my authoring a children's book.
Remember, a single person or couple can choose not to have children for any number of reasons. It doesn't mean they aren't happy or in love. It doesn't mean they don't like kids, and it doesn't mean they were unable to conceive. While it's hard for those desperately eager to start their own family to understand, we are all different. We have unique passions, dream and goals. As Ellen DeGeneres once said, when asked if she'd be a good mother, "I think I would. But that's not enough to have kids." When asked if she and partner Portia de Rossi regretted their decision, Ellen told the Sunday Star that "we like our conversations not being interrupted and our furniture without sticky grape juice on it."
She has a juicy point. Diaper duty isn't right for everyone but being true to yourself is.
Click to read more about how tackling their debt brought this couple closer together.
More on Family: 
We make money easy. Get weekly email updates, including expert advice to help you Live Richer™.