How President Trump's Trade War With China Is Hitting You Hardest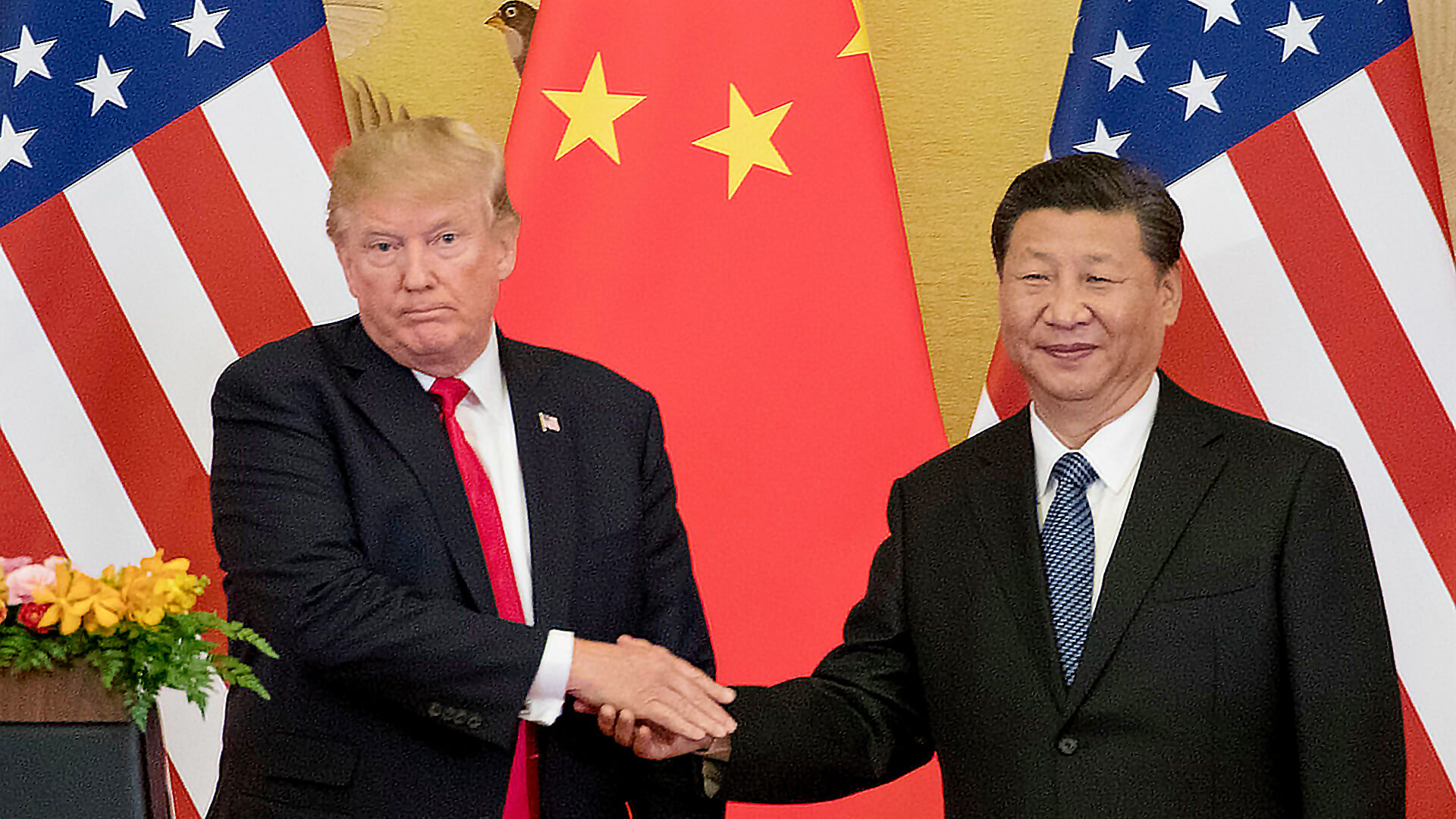 The trade war with China has, until now, focused primarily on industrial and agricultural goods. With the war heating up, however, consumers in the U.S. are likely to start feeling the pinch.
President Donald Trump is expected to enact tariffs on $200 billion in Chinese exports very soon, meaning more than 50 percent of the goods that come into the U.S. from China will be subject to tariffs. This will likely drive up consumer prices in the U.S.
Click to read more about 10 times tariffs didn't work.
Don't Miss: What Trump's New South Korea Deal Means for You
It is believed that these new tariffs would hurt everyday Americans as they would be placed on items like refrigerators, freezers, cutlery and towels, which could lead to prices increasing on these items. However, China's expected retaliation tariffs on $60 billion worth of imports from the U.S. wouldn't hurt its consumers as much because China's tariffs would focus on manufacturing components, chemicals, medical instruments, yachts and riding crops.
Read: 7 Companies That Have Reinvested in America Following Trump's Election
This trade war began when Trump announced tariffs on $34 billion worth of Chinese goods on July 6, 2018. As a result, it cost China 25 percent more to export certain products into American markets. These tariffs are primarily focused on industrial goods and include:
Nuclear reactors

Aircraft tires, engines and engine parts

Air and gas compressors

Industrial heating equipment

Large construction vehicles like cranes, bulldozers and backhoes

Oil and gas drilling platform parts

Large agricultural vehicles and livestock equipment

Food processing machinery

Machinery for making glass, rubber and plastic products

DC and AC generators

Electricity transformers

Lithium and other batteries
In retaliation, China placed tariffs on $34 billion worth of American imports. These regulations focused on agricultural products like soybeans, seafood and pork, as well as electric and hybrid vehicles.
Related: Bacon Lovers, Rejoice! Prices Are Dropping — for Now
Trump then hit China with $16 billion more in tariffs, also targeted at industrial goods, which took effect on Aug. 23. In retaliation, the Chinese Ministry of Commerce announced a 25 percent tariff on $16 billion worth of U.S. goods, including motor vehicles, fuel and fiber optic cables.
Trump doesn't seem to think that the tariffs will affect the American consumer. On July 24, he tweeted the following:
Tariffs are the greatest! Either a country which has treated the United States unfairly on Trade negotiates a fair deal, or it gets hit with Tariffs. It's as simple as that – and everybody's talking! Remember, we are the "piggy bank" that's being robbed. All will be Great!

— Donald J. Trump (@realDonaldTrump) July 24, 2018
Less than two weeks later, Trump declared victory with the tariffs, most of which had not yet been implemented. The president, in a series of tweets, declared:
Tariffs are working far better than anyone ever anticipated. China market has dropped 27% in last 4months, and they are talking to us. Our market is stronger than ever, and will go up dramatically when these horrible Trade Deals are successfully renegotiated. America First…….

— Donald J. Trump (@realDonaldTrump) August 4, 2018
….Tariffs have had a tremendous positive impact on our Steel Industry. Plants are opening all over the U.S., Steelworkers are working again, and big dollars are flowing into our Treasury. Other countries use Tariffs against, but when we use them, foolish people scream!

— Donald J. Trump (@realDonaldTrump) August 4, 2018
….Tariffs will make our country much richer than it is today. Only fools would disagree. We are using them to negotiate fair trade deals and, if countries are still unwilling to negotiate, they will pay us vast sums of money in the form of Tariffs. We win either way……

— Donald J. Trump (@realDonaldTrump) August 4, 2018
Click through to read more about car stocks that went up thanks to Trump's new NAFTA deal.
More on Shopping