How to File a Car Accident Claim to Get the Money You Deserve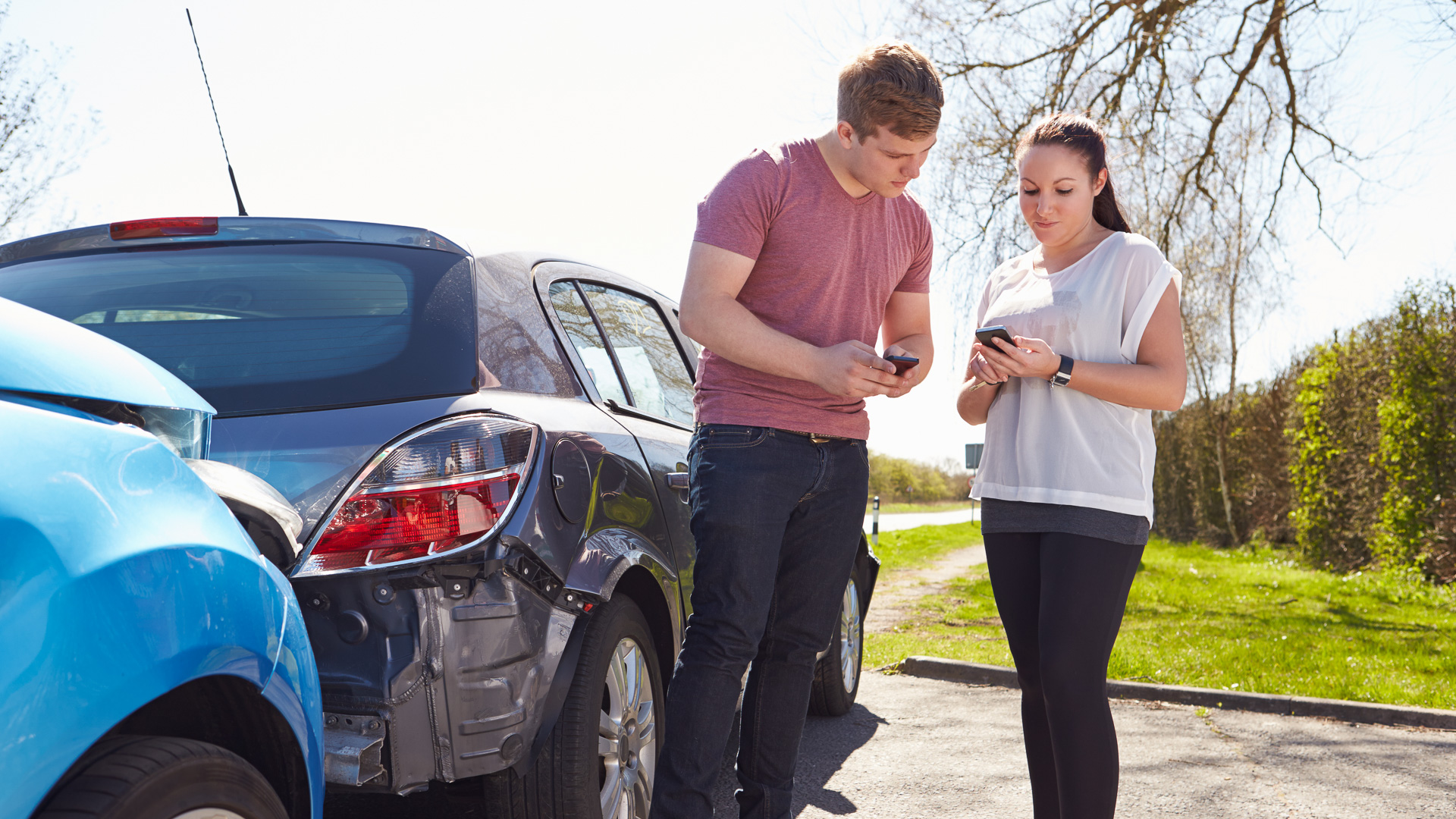 [jwplayer D7ZtOQmf-zw8bqYvo]
Whether you cause a minor ding on your bumper or are involved in a high-speed collision on a highway, every accident causes stress when it comes to getting the repairs completed. So you can minimize that stress as much as possible, you should know what to do in the event of a car accident.
Unfortunately, many people don't have enough in an emergency fund to pay for major vehicle damages, so getting reimbursed by the insurance company quickly is essential. Learn the steps you need to take to get fairly compensated for your vehicle's damage and avoid financial hardships.
Steps to File a Car Accident Claim
In order to get reimbursed by an insurance company for damage caused by an auto accident, you'll need to take a few actions. Here are the steps to take to file a car accident claim, so you can get the money you deserve:
1. Exchange Information
Always exchange insurance information with any other drivers, especially if you're wondering what to do after a car accident that's not your fault. When you have the other person's insurance information, you can deal directly with the company so you can get paid if it finds its driver at fault.
Here's all the information you should get at the scene of an accident:
Drivers' and passengers' names and contact information
Vehicle descriptions
Drivers' license numbers
License plate numbers
Insurance companies and policy numbers
Witnesses' names and contact information
Accident scene location
Police officer's name and badge number
Learn: The Most and Least Expensive States to Own a Car
2. Document the Accident Scene
Take pictures of the accident scene and the damage to each of the vehicles. Ask witnesses, if there are any, for their contact information so they can verify what happened. If necessary, call roadside assistance.
If you're wondering what to do after a minor car accident, make sure the police come and file a report. It might seem okay to leave the scene if you have a fender bender, but the other driver might change the story about what happened, so it's best to have a police report to send to the insurance company.
3. Call Your Insurance Company
Contact your insurance company as soon as possible — even if you're waiting for police to arrive — to review your coverage and talk about the insurance claim process and what's covered by your policy. Your insurance company can also let you know if you need car accident reports and remind you of anything else you should get at the scene.
4. File With the Correct Insurer
If you're at fault in the accident you'll likely need to file a claim with your own insurance company. File with your insurance and you'll get paid faster, but you'll have to pay your deductible. Should it turn out that the other driver is at fault, however, your insurance company can recover from his insurance company through a process called subrogation. Your insurance company should also get his insurance to reimburse your deductible.
If the other driver is at fault, you can file a claim with his insurance company. It might take a little longer to get paid, however; because you are not the other company's client, it will have to conduct due diligence to make sure its driver was actually at fault.
Related: How to Get Insurance for the First Time
5. File Your Claim as Soon as Possible
Regardless of which insurance company you report the accident to, file the accident claim as soon as possible. The insurance company can tell you what you need to do to start the claims process and how you can submit additional documentation like the police report and photos.
6. Check for Rental Car Coverage
Chances are you'll need a rental car if your vehicle needs repairs. Check your insurance policy — or the other driver's — to see if the rental costs are covered.
Learn: 10 Best Tips for Cheap Car Rental Deals
7. Get an Estimate
The insurance company will have an adjuster look at your vehicle and give you an estimate of how much it will pay to repair your car. You should get at least one other estimate to compare with the adjuster's to make sure you're not being shortchanged.
8. Negotiate Repairs
The amount your adjuster proposes to pay for the repairs isn't a final offer; it's negotiable. For example, if your mechanic found additional problems the adjuster missed, tell the adjuster and ask him to cover the additional repairs. If your car was totaled in the accident, determine its value so you know the insurance company is giving you the right amount.
You might be entitled to diminished value reimbursement if you weren't at fault. Diminished value refers to the amount of resale value your car has lost even after it was properly repaired. If your mechanic tells you that the repairs will cost $1,500 but the resale value of your car will be reduced by $2,000 even after they're completed, negotiate that point with the adjuster.
Up Next: 20 Most Expensive Cars to Insure