Maria Sharapova and 43 More Incredibly Rich Retired Athletes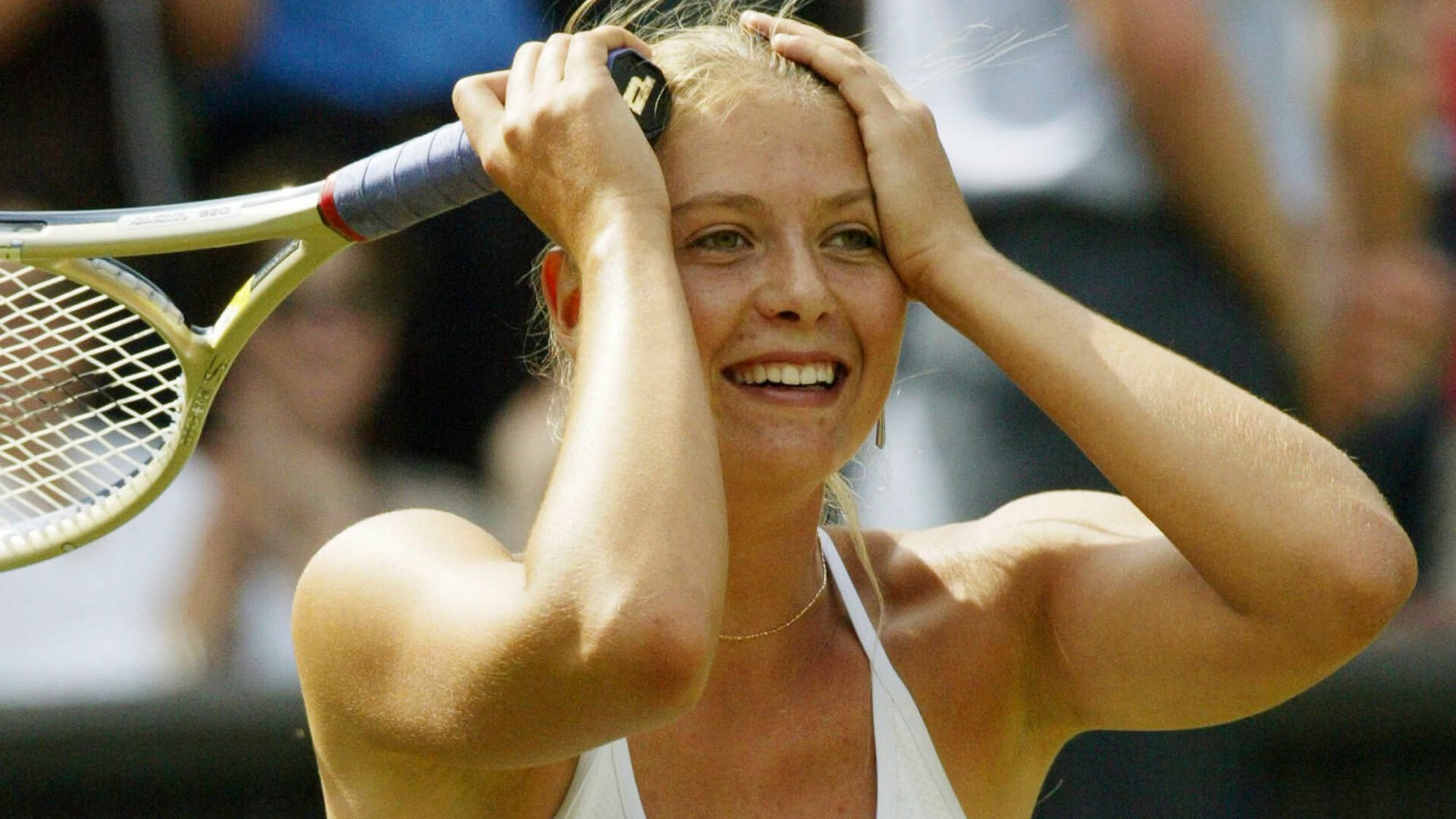 Anja Niedringhaus/AP / Shutterstock.com
Tennis star Maria Sharapova announced her retirement in February 2020 after a storied — and extremely lucrative — career. She racked up $325 million in career earnings through prize money, endorsements and appearances, Forbes reported. It's safe to say Sharapova never has to work again, though she continues to partner with brands including Head, Nike and Supergoop, and she has her own candy line, Sugarpova — so it might be a while until she's really on a permanent vacation.
Sharapova is just one of many retired athletes who's a millionaire several times over. Here are 43 other extremely rich former athletes, all of whom have a net worth of $50 million or more.
Last updated: April 9, 2020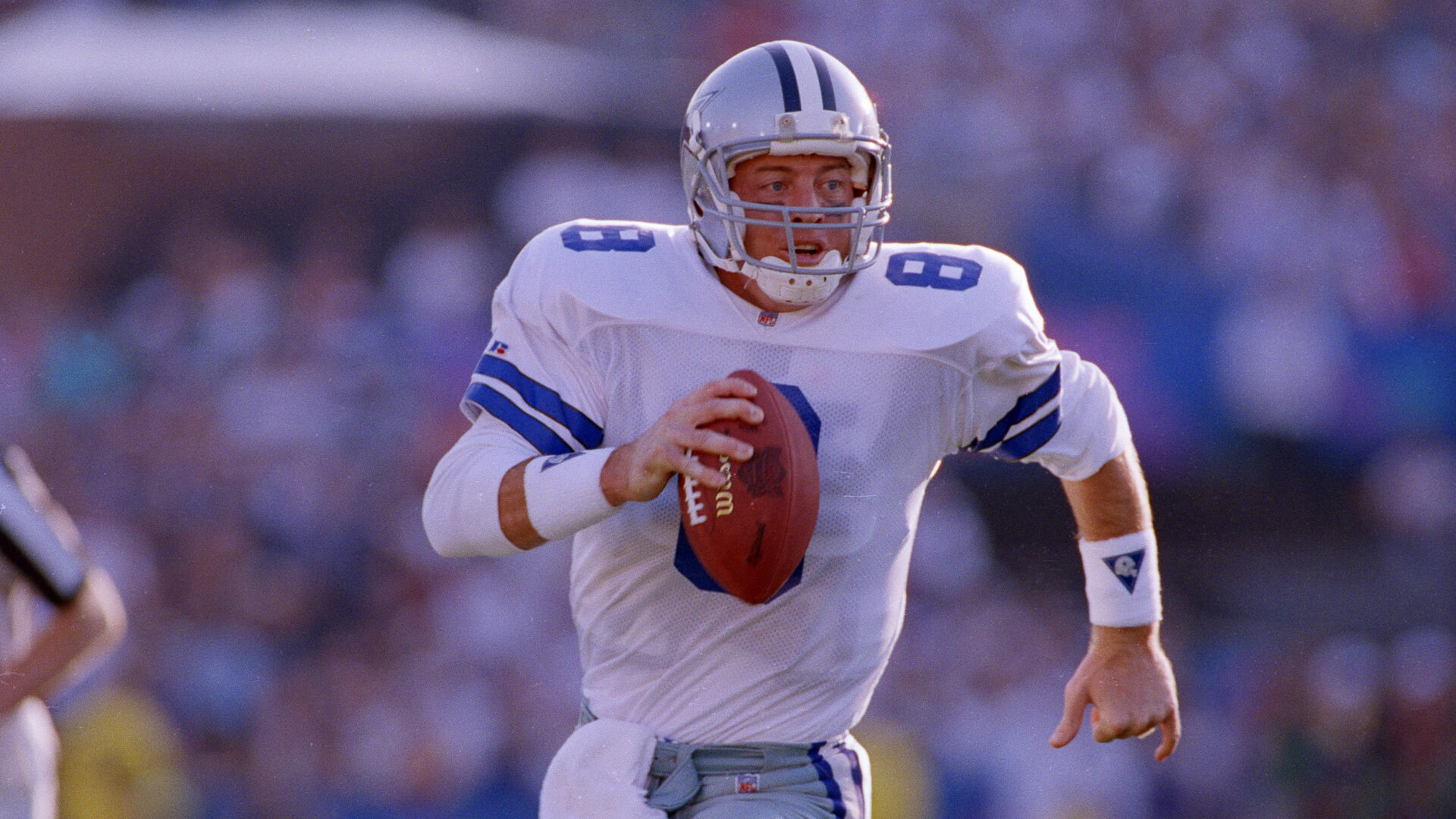 Doug Mills/AP / Shutterstock.com
Troy Aikman: $50 Million
Troy Aikman played for 12 years in the NFL, during which he set 45 Cowboys' passing records. He is also one of only four quarterbacks to guide his team to victory in three Super Bowls. Since retirement, he's worked as a sports analyst and real estate investor. He also founded the Troy Aikman Foundation.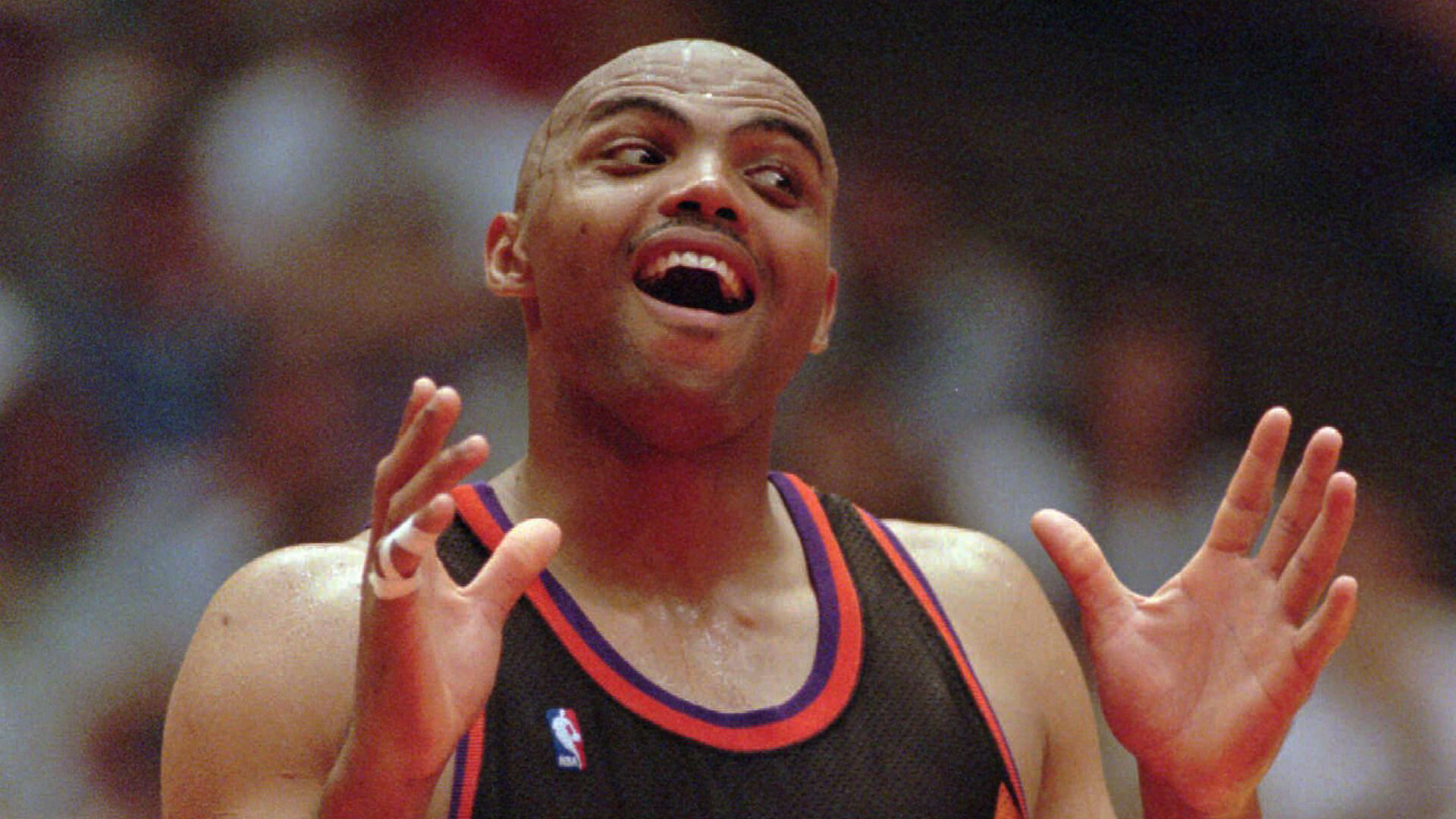 David J Phillip/AP / Shutterstock.com
Charles Barkley: $50 Million
Charles Barkley racked up a number of accolades during his NBA career including being named NBA MVP in 1993, being an 11-time NBA All-Star and winning 1980's SEC Player of the Decade. He's also a book author and is currently an NBA analyst for TNT's Emmy Award-winning studio show "Inside the NBA."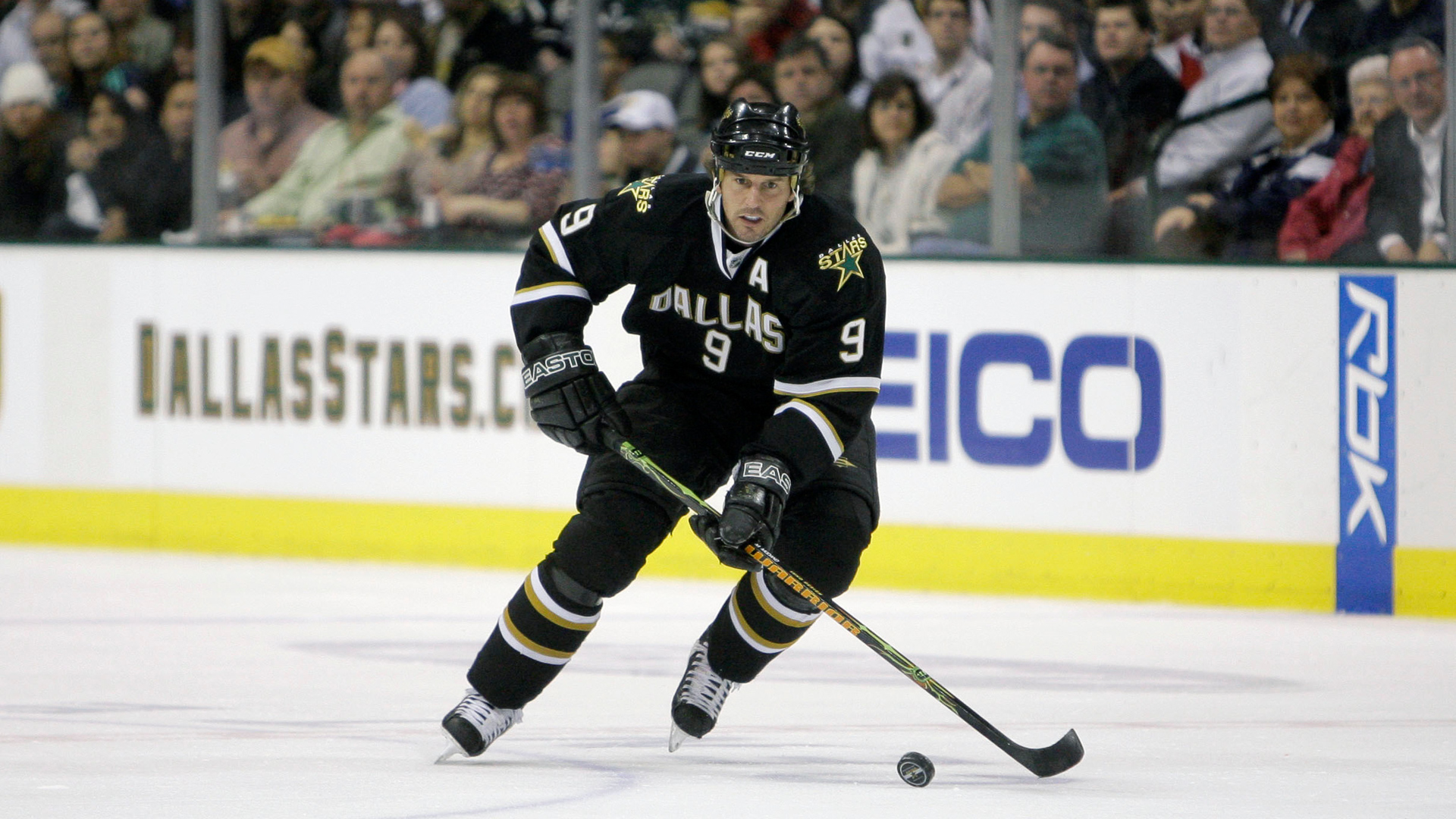 Matt Slocum/AP / Shutterstock.com
Mike Modano: $50 Million
Former NHL player Mike Modano holds all of the offensive Dallas Stars franchise records, including career points, career goals, career assists and career games played, according to his website. He has also competed as a part of Team USA in three Olympic Games.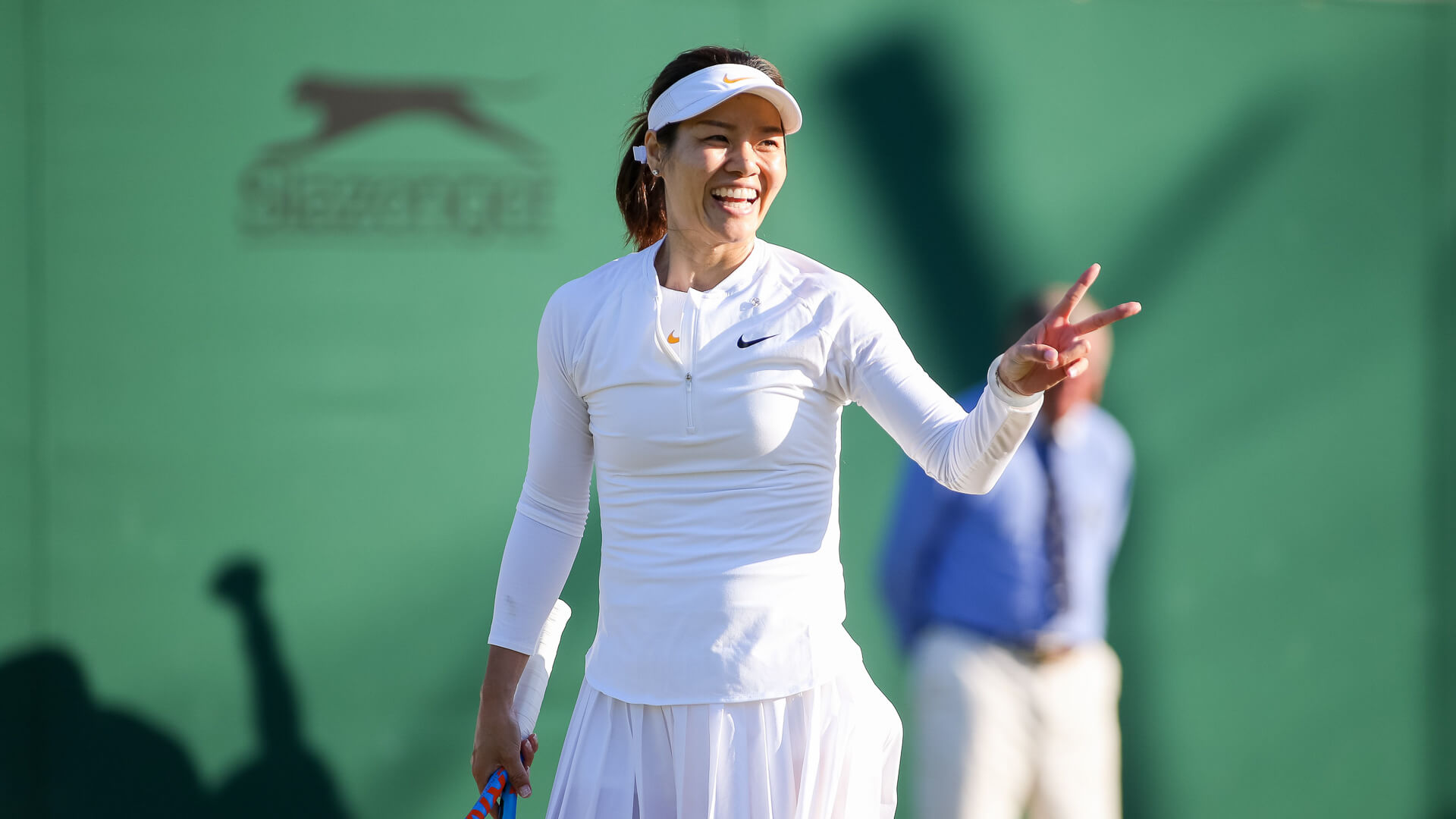 Aflo / Shutterstock.com
Li Na: $50 Million
China's Li Na is the first Asian tennis player to be a Grand Slam singles champion, CNN reported. She retired from the sport due to chronic knee injuries and has since focused on other pursuits, including her $20 million-a-year business empire — which includes her own clothing line with Nike — and television appearances.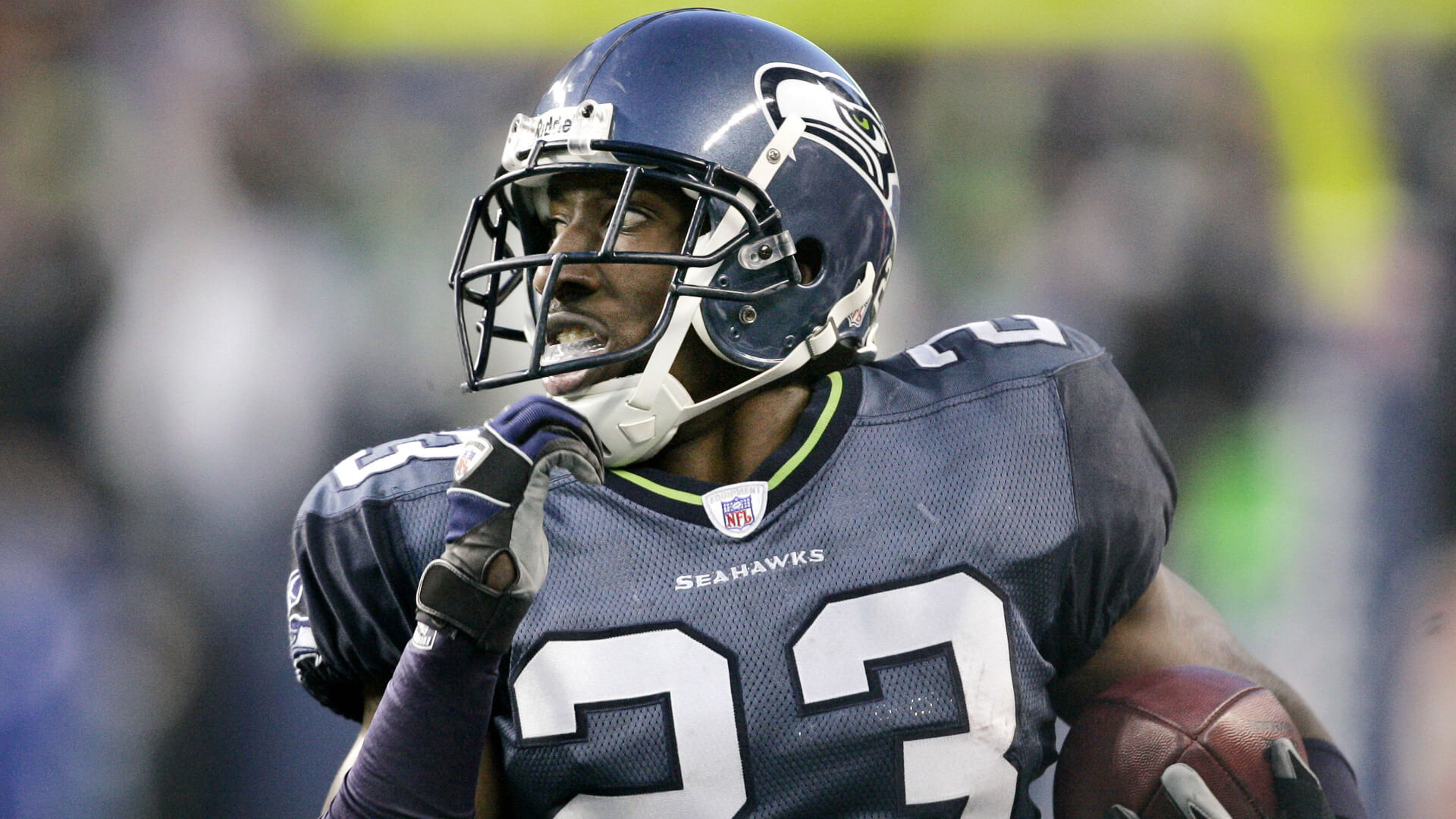 Elaine Thompson/AP / Shutterstock.com
Marcus Trufant: $50 Million
Marcus Trufant played for the Seattle Seahawks for the entirety of his NFL career, with the exception of a 2013 training camp with the Jacksonville Jaguars — though he never actually played a game with the team. He was a first-round pick for the Seahawks in 2003 and finished his career with 21 interceptions. He was also voted to the Pro Bowl in 2007.
Marta Lavandier/AP / Shutterstock.com
Brian Grant: $52 Million
Brian Grant played for five different teams during his 12-year NBA career. Two years after retiring from the sport, he was diagnosed with early-onset Parkinson's disease. This inspired him to launch the Brian Grant Foundation, which helps people with Parkinson's to lead active and fulfilling lives.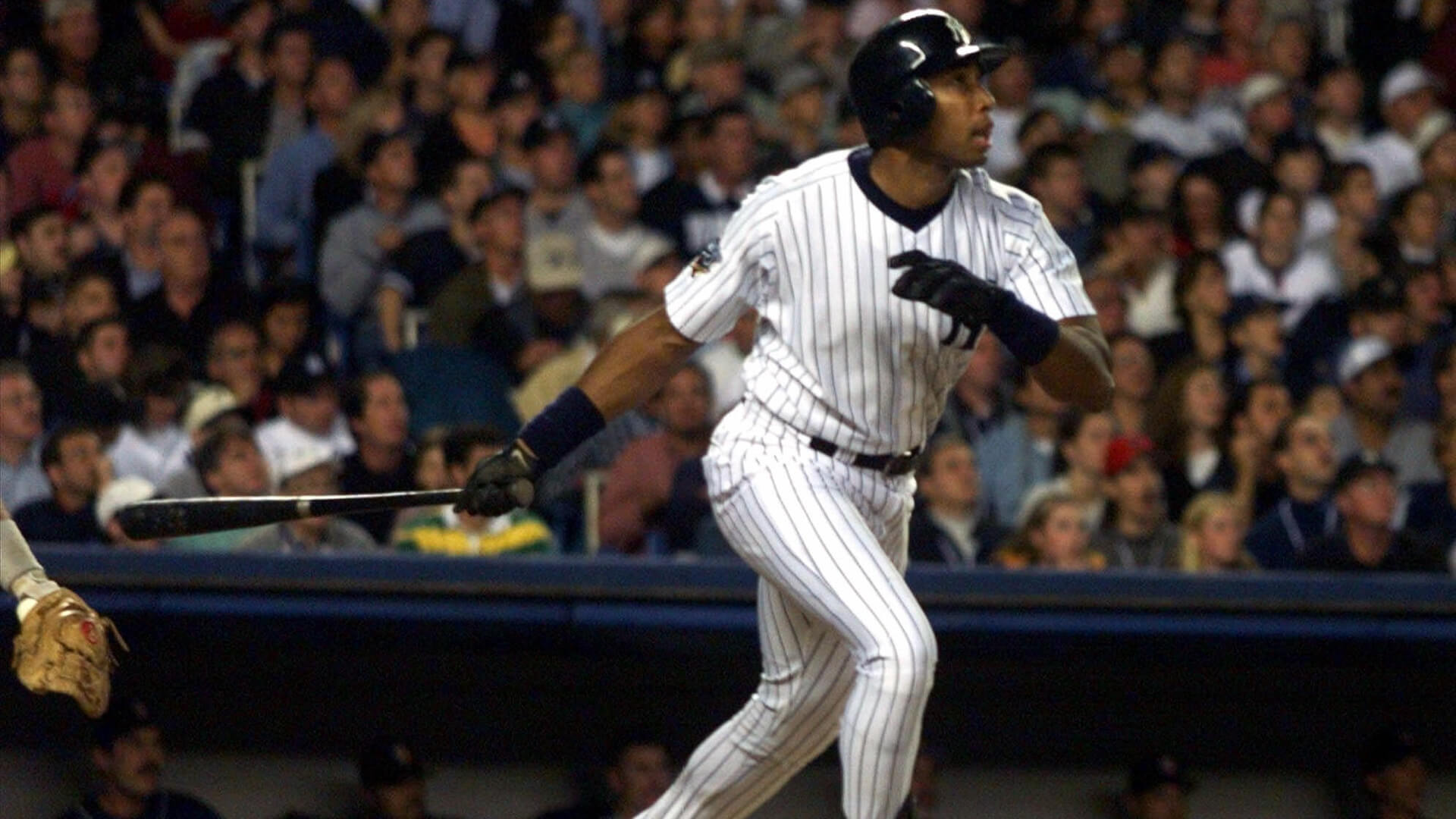 Doug Mills/AP / Shutterstock.com
Bernie Williams: $60 Million
During his 16-year MLB career as a centerfielder for the New York Yankees, Bernie Williams won four World Series and was a five-time All-Star. He also earned four Gold Glove awards, six American League pennants, the 1996 ALCS MVP award and the 1998 American League batting title. Since retiring, he's turned his attention to music, releasing multiple albums as a jazz guitarist.
Find Out: How Dwyane Wade, Rob Gronkowski and Peyton Manning Make Millions in Retirement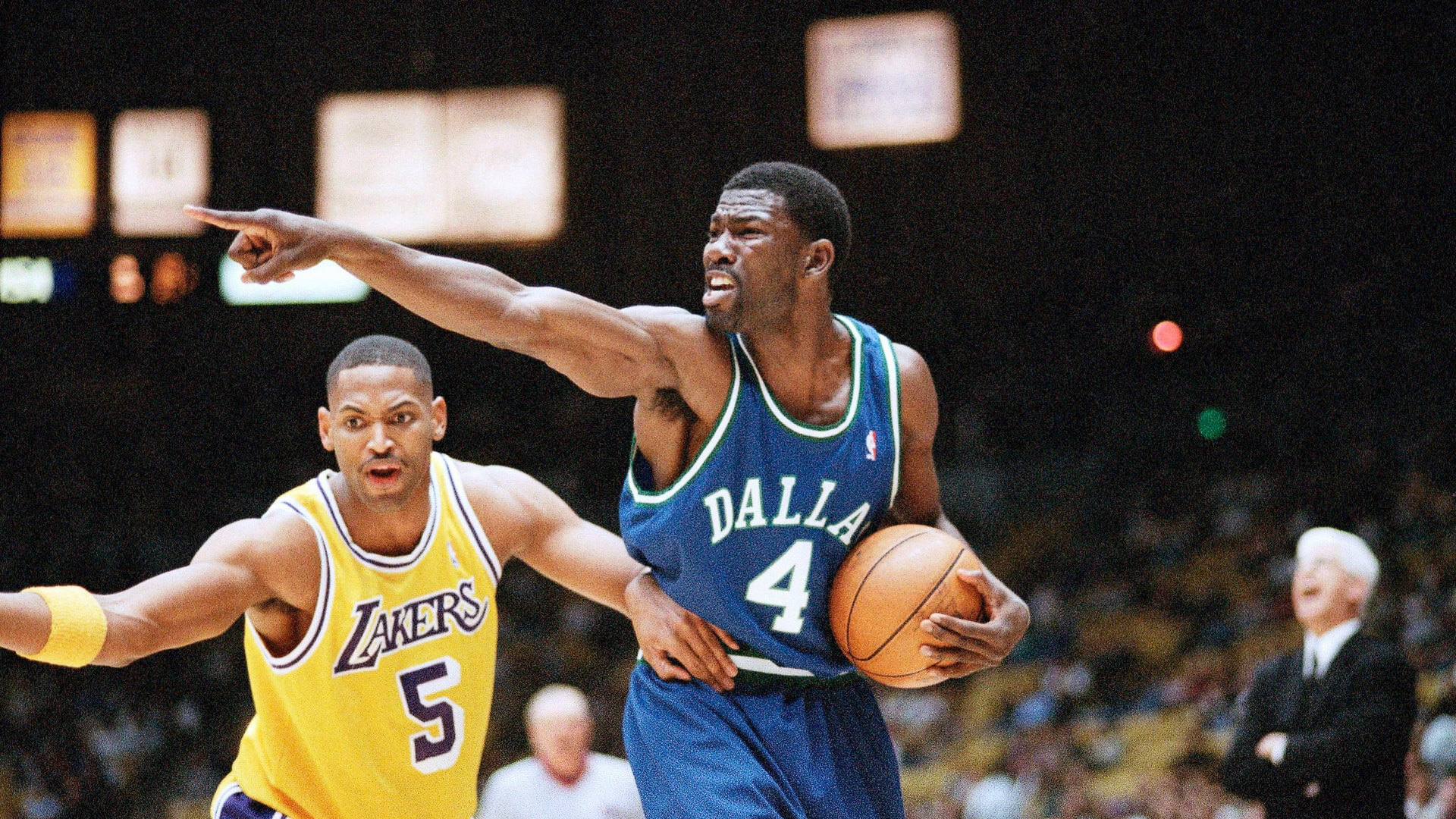 John Hayes/AP / Shutterstock.com
Michael Finley: $65 Million
Michael Finley played 15 seasons in the NBA and is best known for his time with the Dallas Mavericks. The two-time All-Star is now a movie producer and has produced films that include "Sanctum," "American Made," "Meet the Blacks" and "Lee Daniels' The Butler."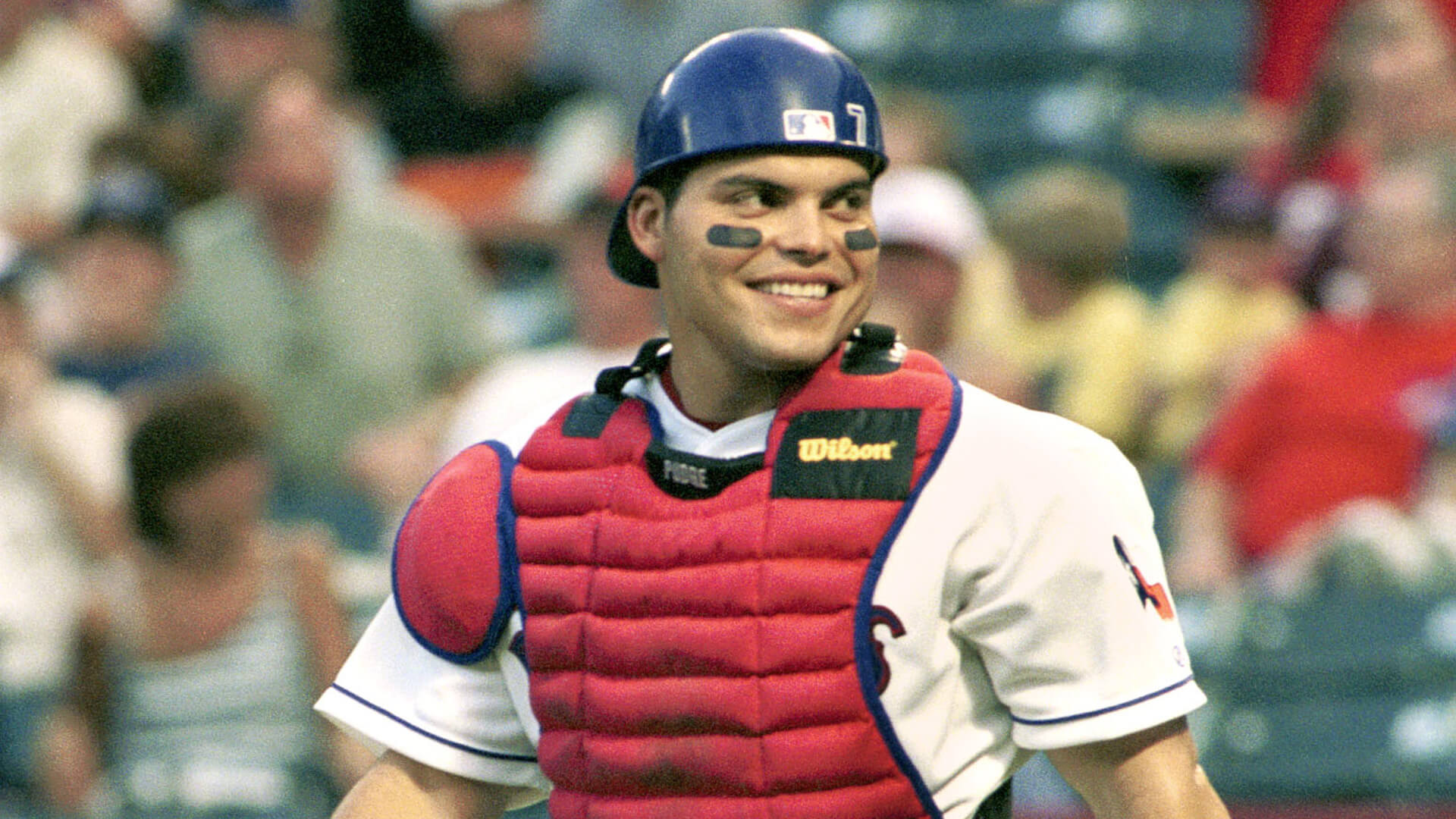 Linda Kaye/AP / Shutterstock.com
Ivan 'Pudge' Rodriguez: $65 Million
Ivan Rodriguez — aka "Pudge" — played in the MLB for 21 years and has a World Series win under his belt. Rodriguez earned 14 All-Star Game selections and 13 Gold Glove awards — more than any other catcher in the league's history. He's stayed involved in sports in retirement as a special assistant to the general manager of the Texas Rangers, a coach to other baseball players and a sports analyst for Fox Sports South West. He's also an investor and has launched a number of businesses, including his own coffee brand.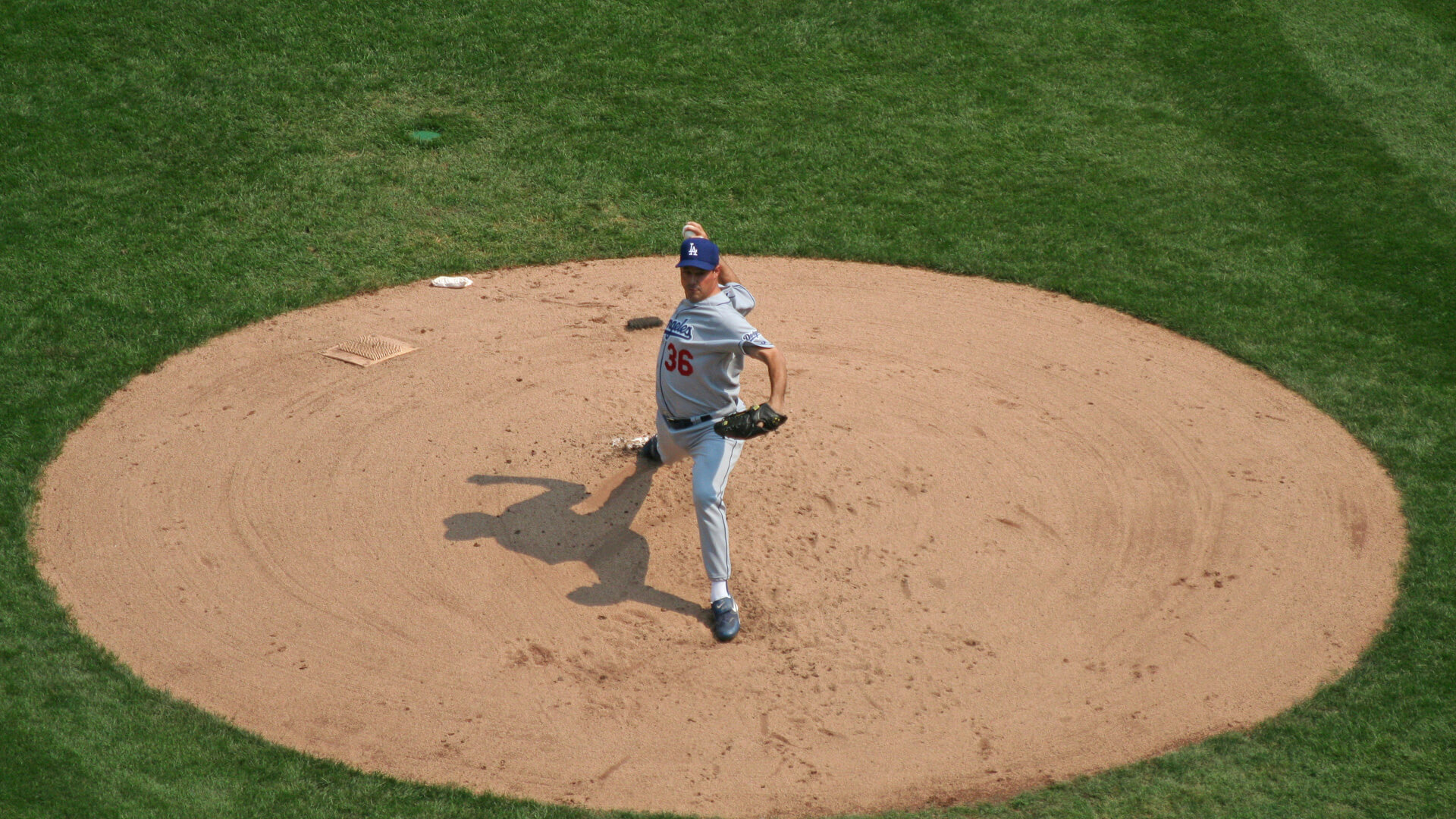 Mike Liu / Shutterstock.com
Greg Maddux: $70 Million
Greg Maddux is the winningest pitcher of his generation, according to the Baseball Hall of Fame. He played for 23 seasons in the MLB and won the Cy Young Award four years in a row.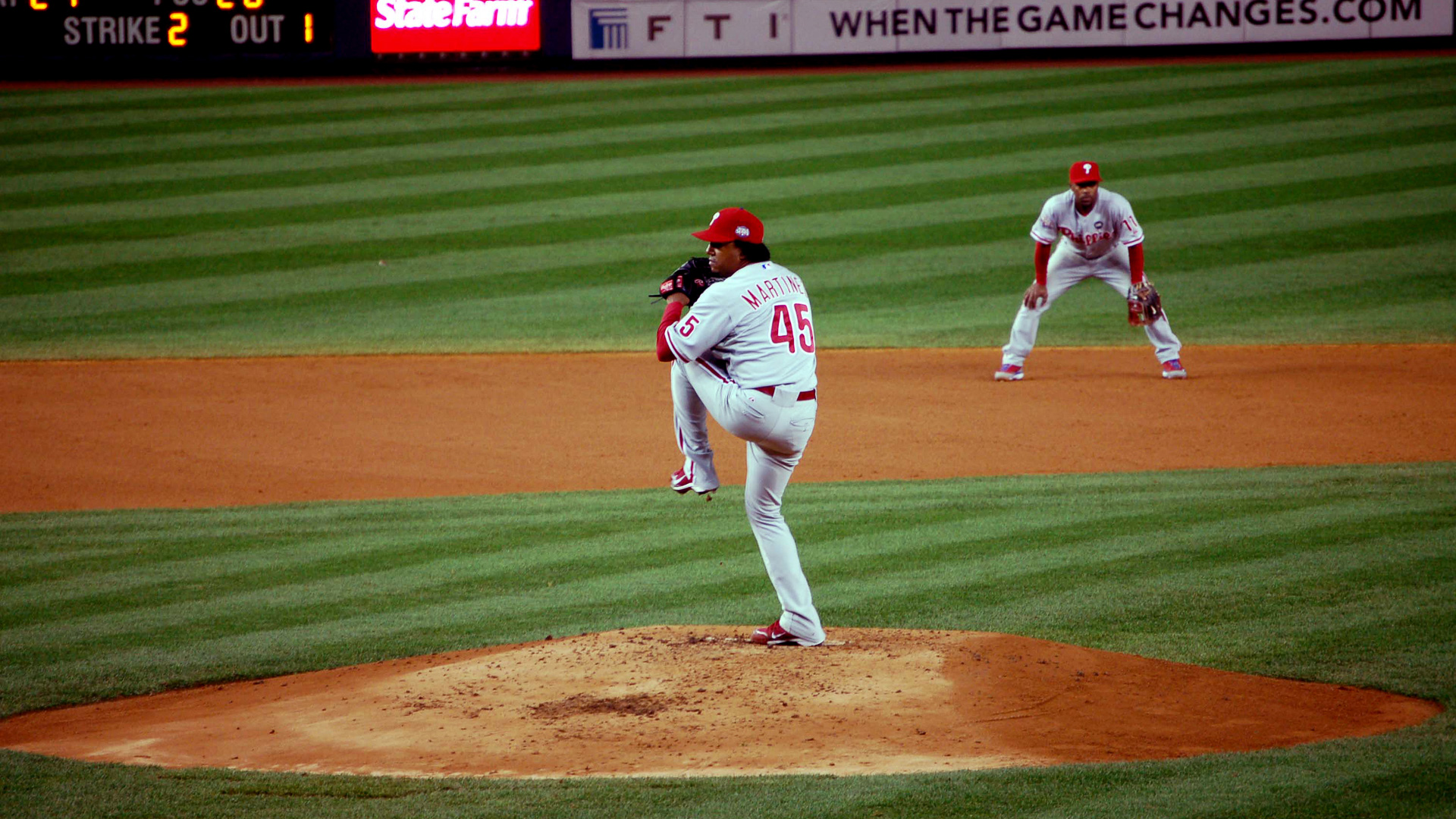 Daniel M. Silva / Shutterstock.com
Pedro Martinez: $70 Million
Retired star pitcher Pedro Martinez is an eight-time All-Star, three-time Cy Young Award winner and MLB Hall of Famer. Since retiring, he's focused on his humanitarian efforts and is also an MLB broadcaster and public speaker.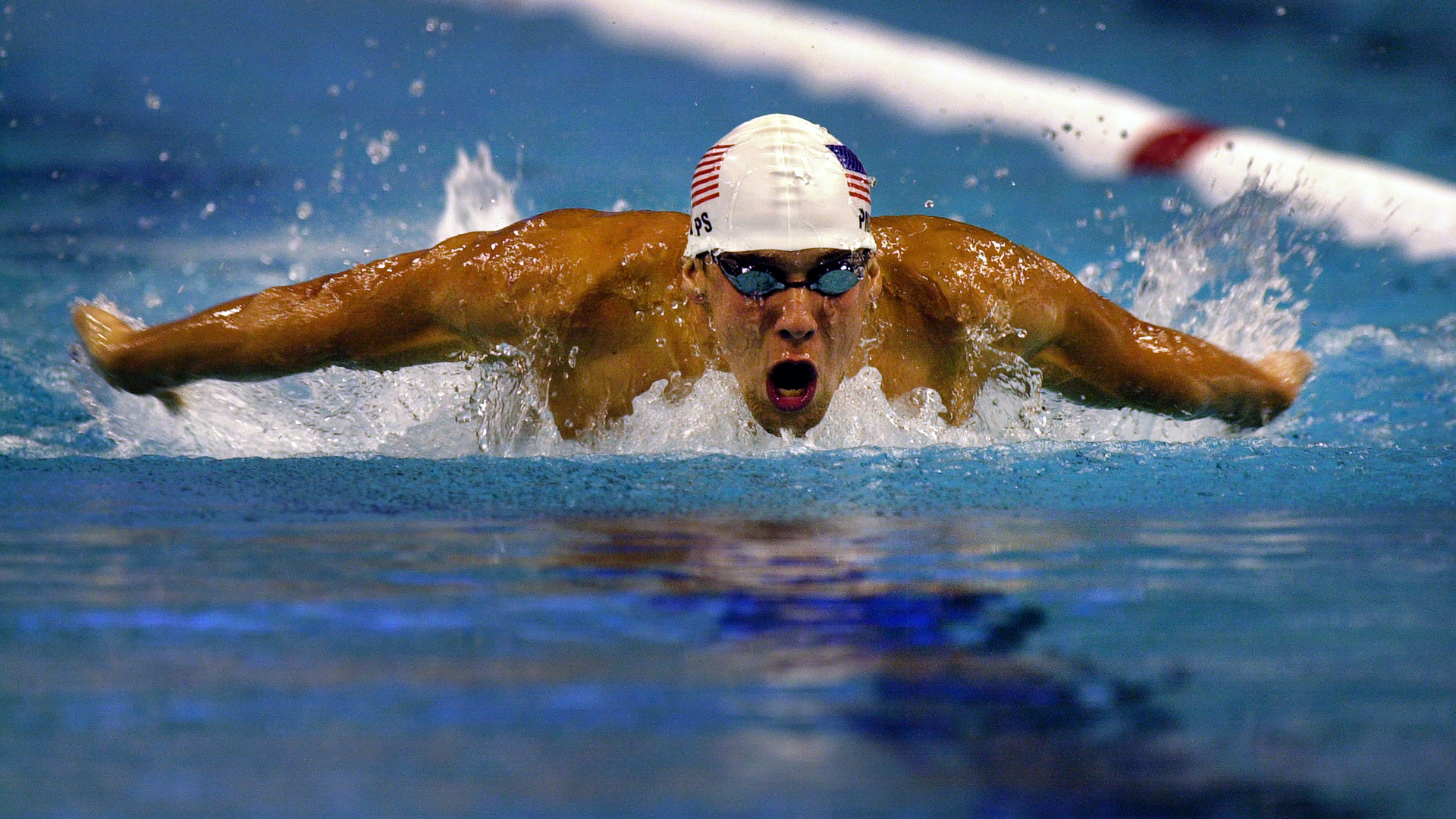 Paolo Bona / Shutterstock.com
Michael Phelps: $80 Million
Swimmer Michael Phelps racked up 28 medals during his Olympic career and left swimming behind in 2016 to enjoy his retirement with his wife and two (now three) kids. He's now an advocate for water conservation, Time reported.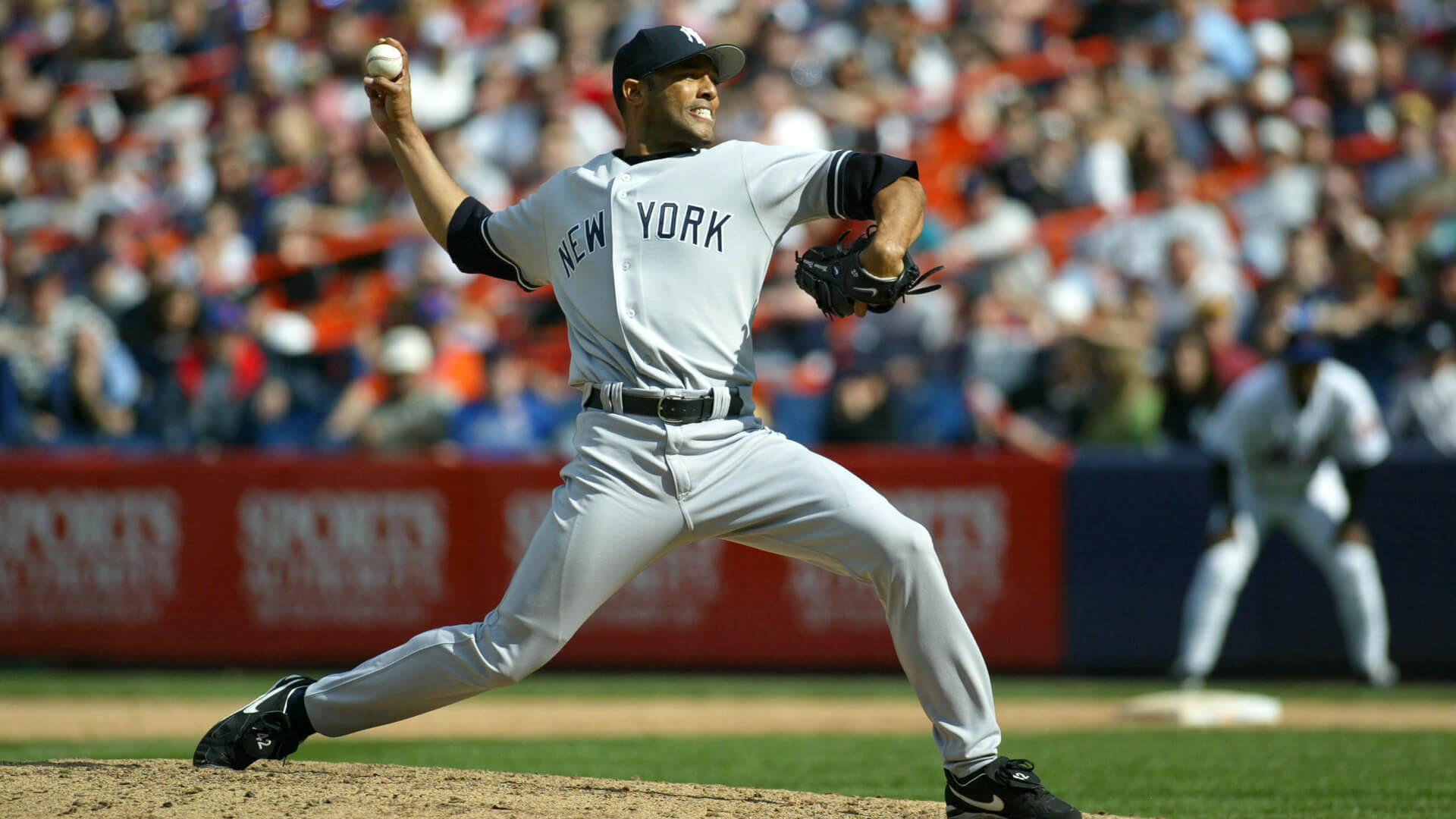 Anthony Correia / Shutterstock.com
Mariano Rivera: $90 Million
Panama-born Mariano Rivera is considered one of the most dominant relievers in MLB history. He was named the 1999 World Series Most Valuable Player and the 2003 American League Championship Series MVP, and he holds several postseason records, including lowest ERA and most saves. Rivera currently serves as co-chair of the President's Council on Sports, Fitness & Nutrition.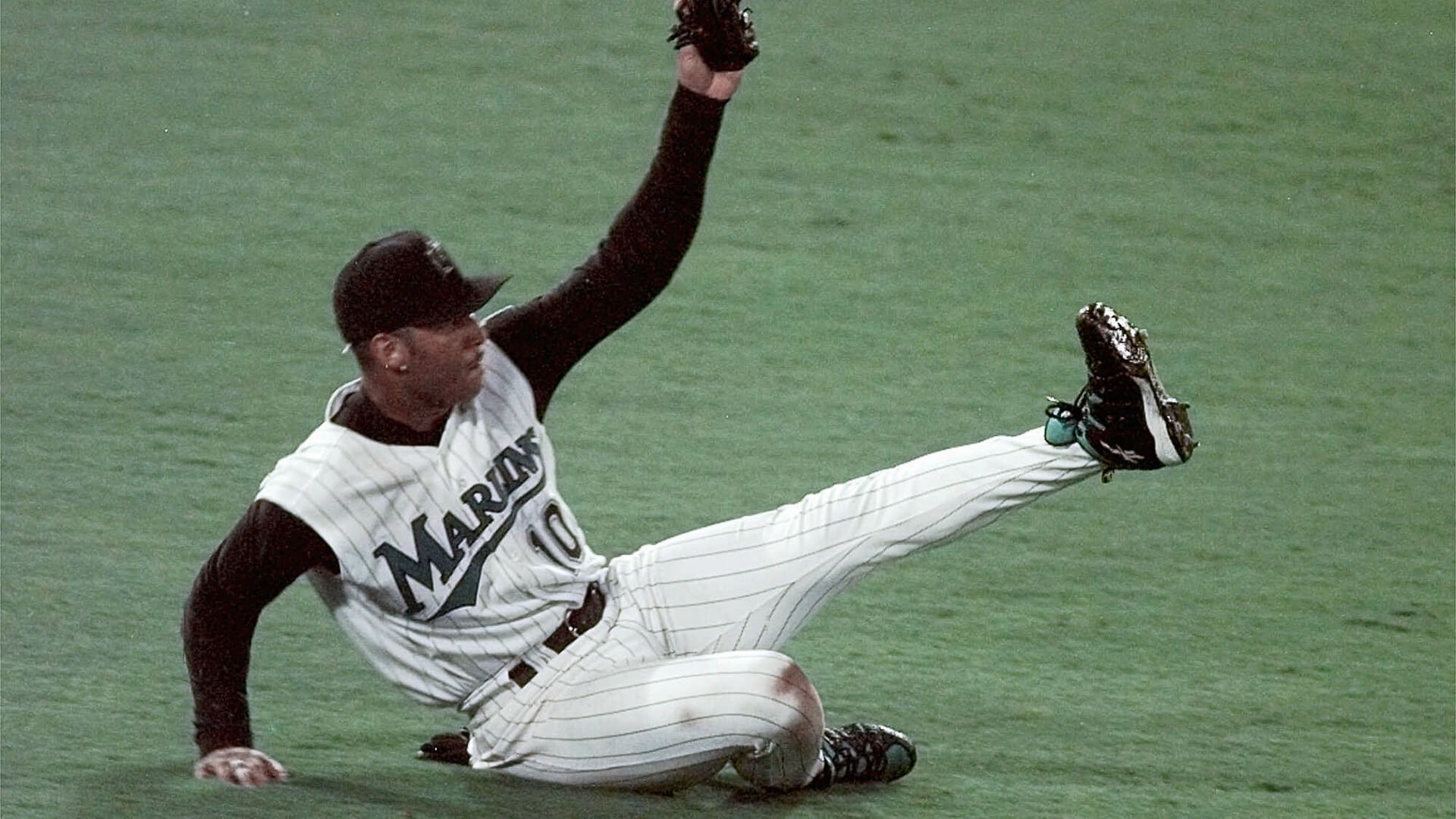 Pat Sullivan/AP / Shutterstock.com
Gary Sheffield: $90 Million
Former baseball pro Gary Sheffield is a nine-time All-Star and 1997 World Series Champion. He now works as a sports analyst.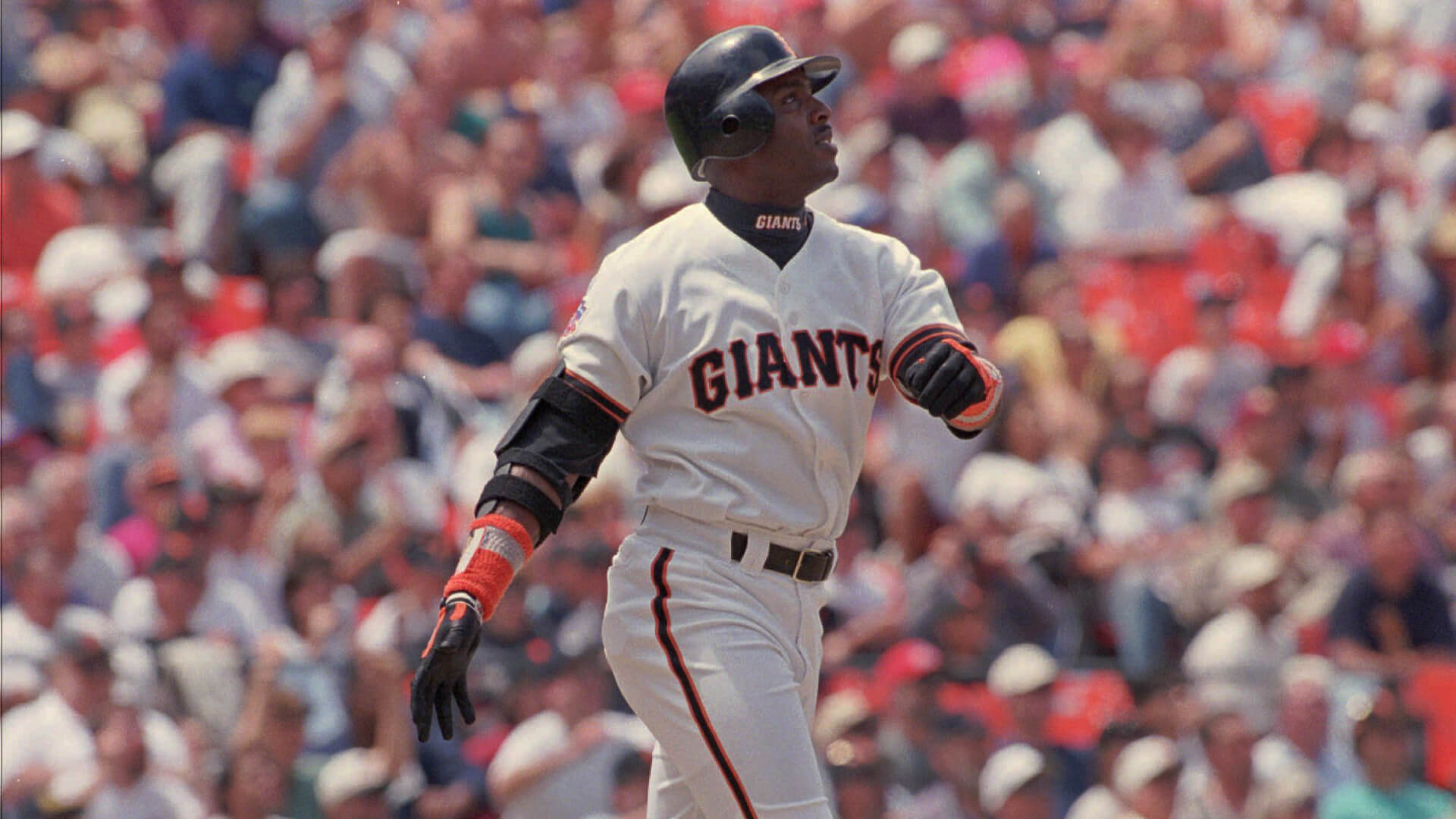 Susan Ragan/AP / Shutterstock.com
Barry Bonds: $100 Million
MLB left fielder Barry Bonds played 22 seasons in the league with the Pittsburgh Pirates and San Francisco Giants. He has received seven NL MVP awards, 14 All-Star selections and holds the record for the most career home runs.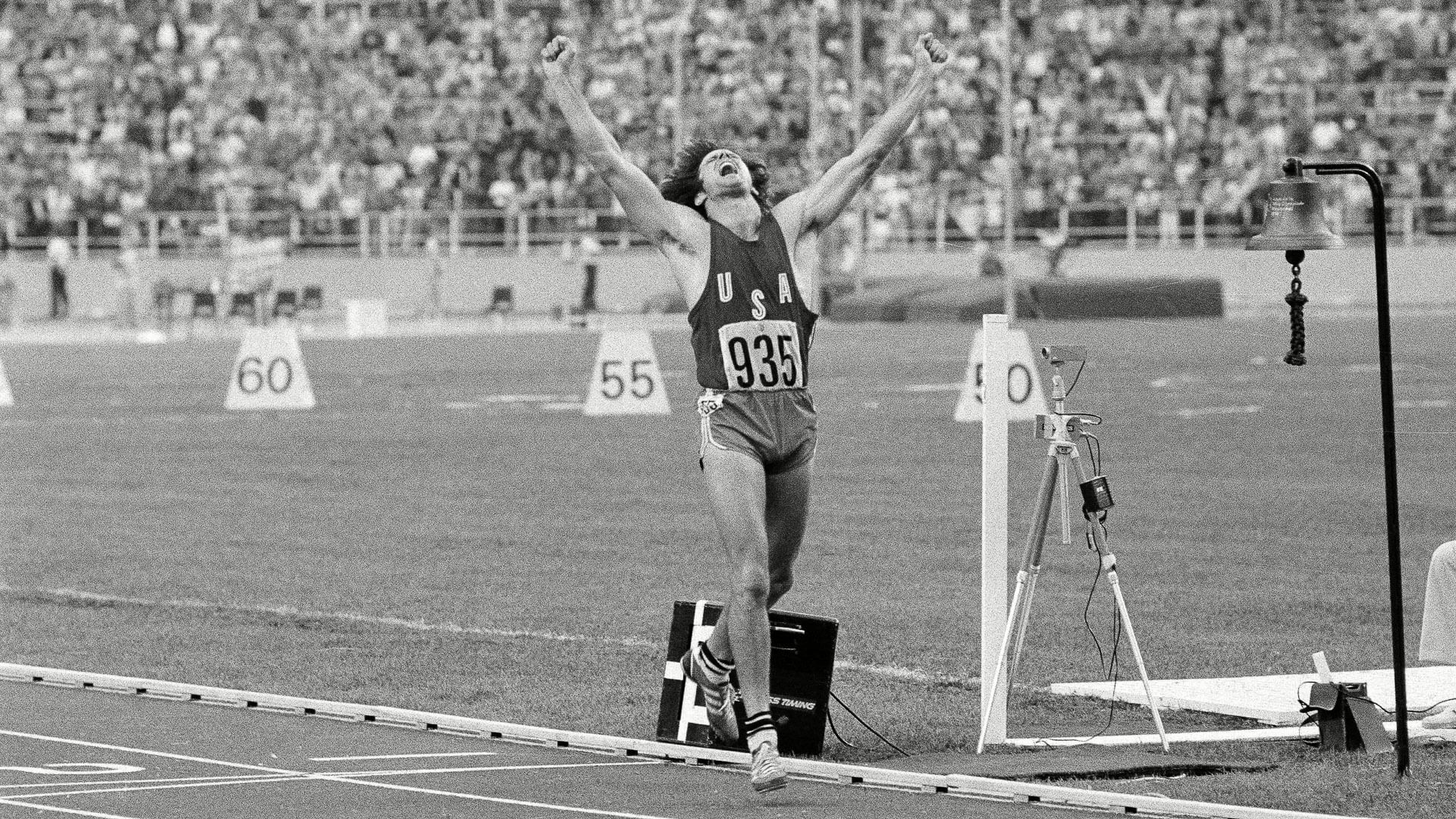 Uncredited/AP / Shutterstock.com
Caitlyn Jenner: $100 Million
Caitlyn Jenner, formerly Bruce Jenner, competed in the 1972 and 1976 Olympics. During the latter year, she won the gold medal for the decathlon and also set a new record for the event. Since then, she's become famous as a reality star on "Keeping Up With the Kardashians" and later became a transgender advocate, going public with the story of her transition during an April 2015 interview with Diane Sawyer.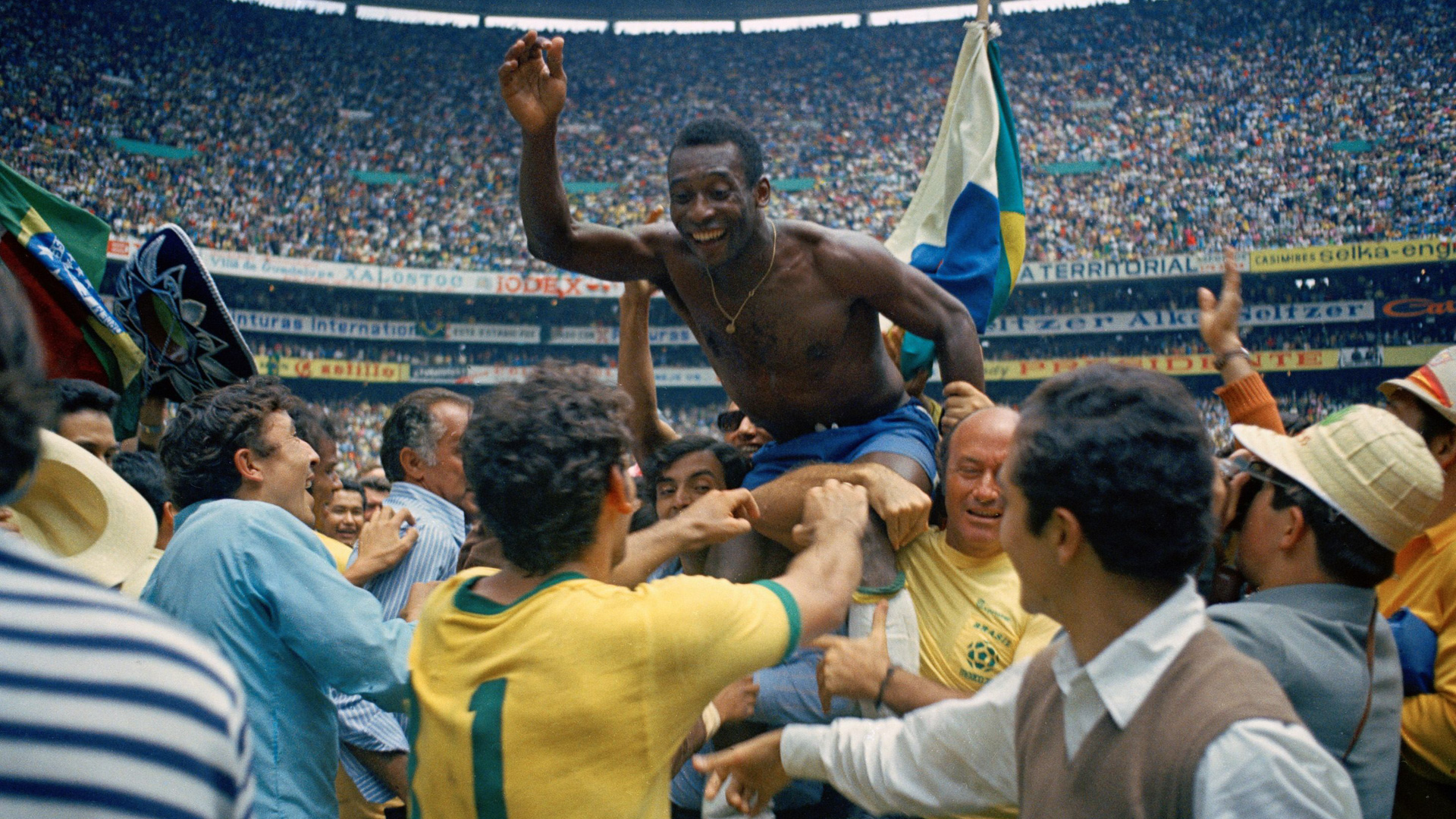 Uncredited/AP / Shutterstock.com
Pele: $100 Million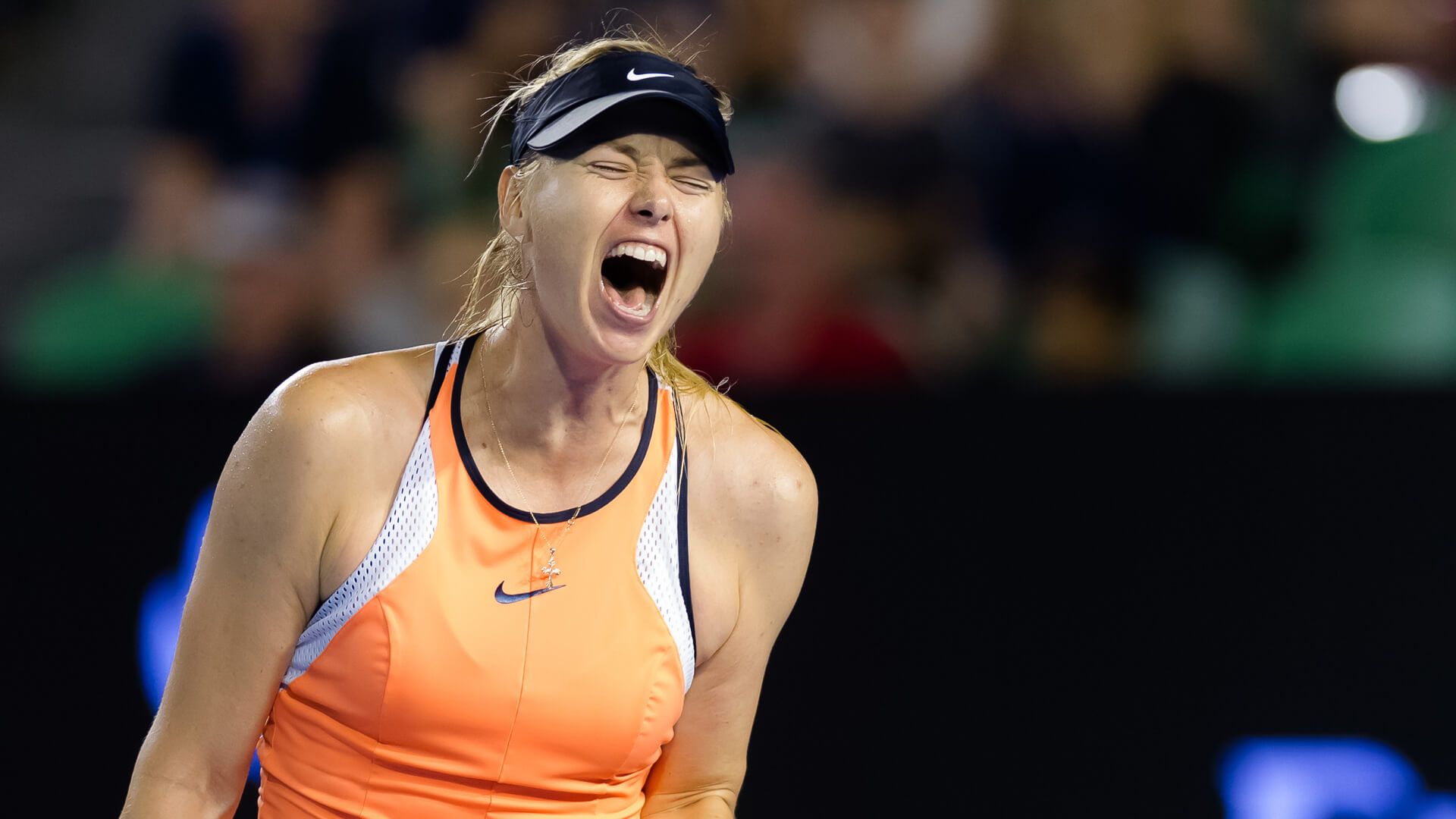 Jimmie48 Photography / Shutterstock.com
Maria Sharapova: $135 Million
Tennis star Maria Sharapova announced her retirement in February. During her career, she won five Grand Slams and was Forbes' highest-paid female athlete for 11 straight years, Forbes reported.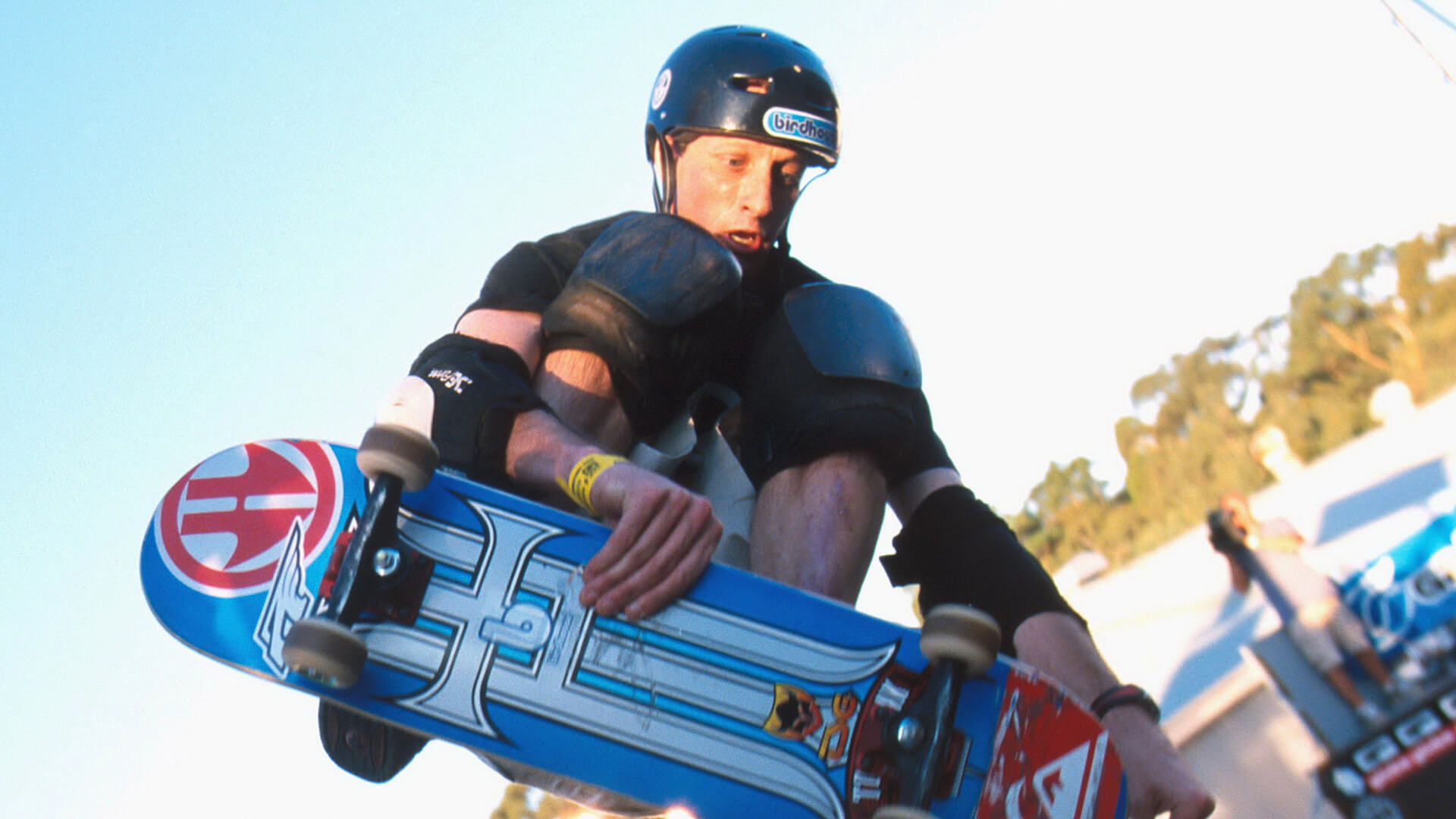 Neale Haynes / Shutterstock.com
Tony Hawk: $140 Million
Tony Hawk had won 73 professional skateboarding contests by the time he was 25 and has been named vertical skating's world champion 12 years in a row. He's had plenty of successes outside of his sport as well. Hawk has his own skateboard company, Birdhouse Projects, and a line of children's skate apparel called Hawk Clothing. He also partnered with Activision to create the "Tony Hawk's Pro Skater" video game franchise, which has now surpassed $1.4 billion in sales, according to his website.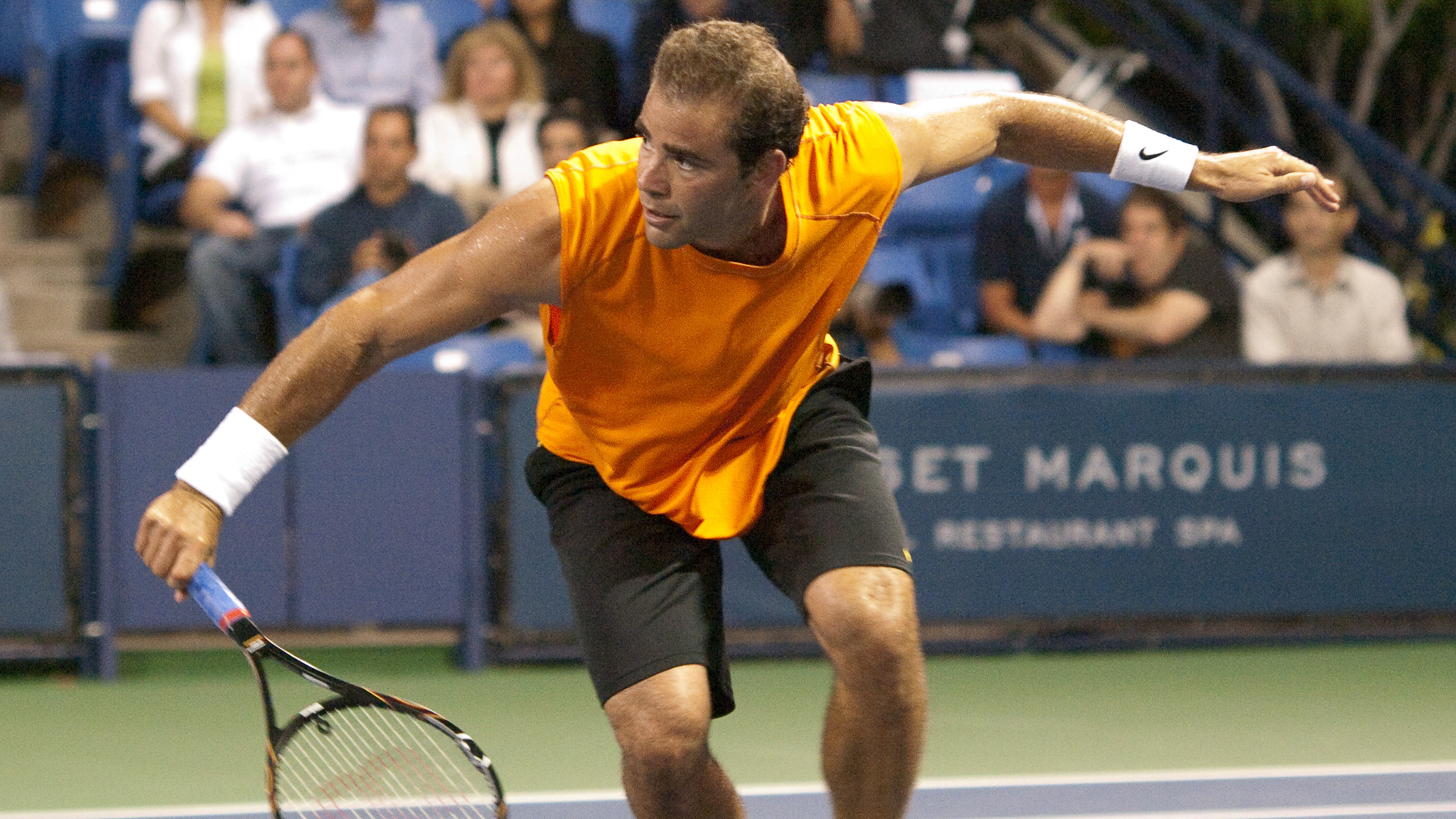 Photo Works / Shutterstock.com
Pete Sampras: $150 Million
Former tennis player Pete Sampras has 14 Grand Slam singles titles — seven Wimbledon singles championships, five U.S. Open titles and two Australian Open championships. In 2007, he was inducted into the International Tennis Hall of Fame.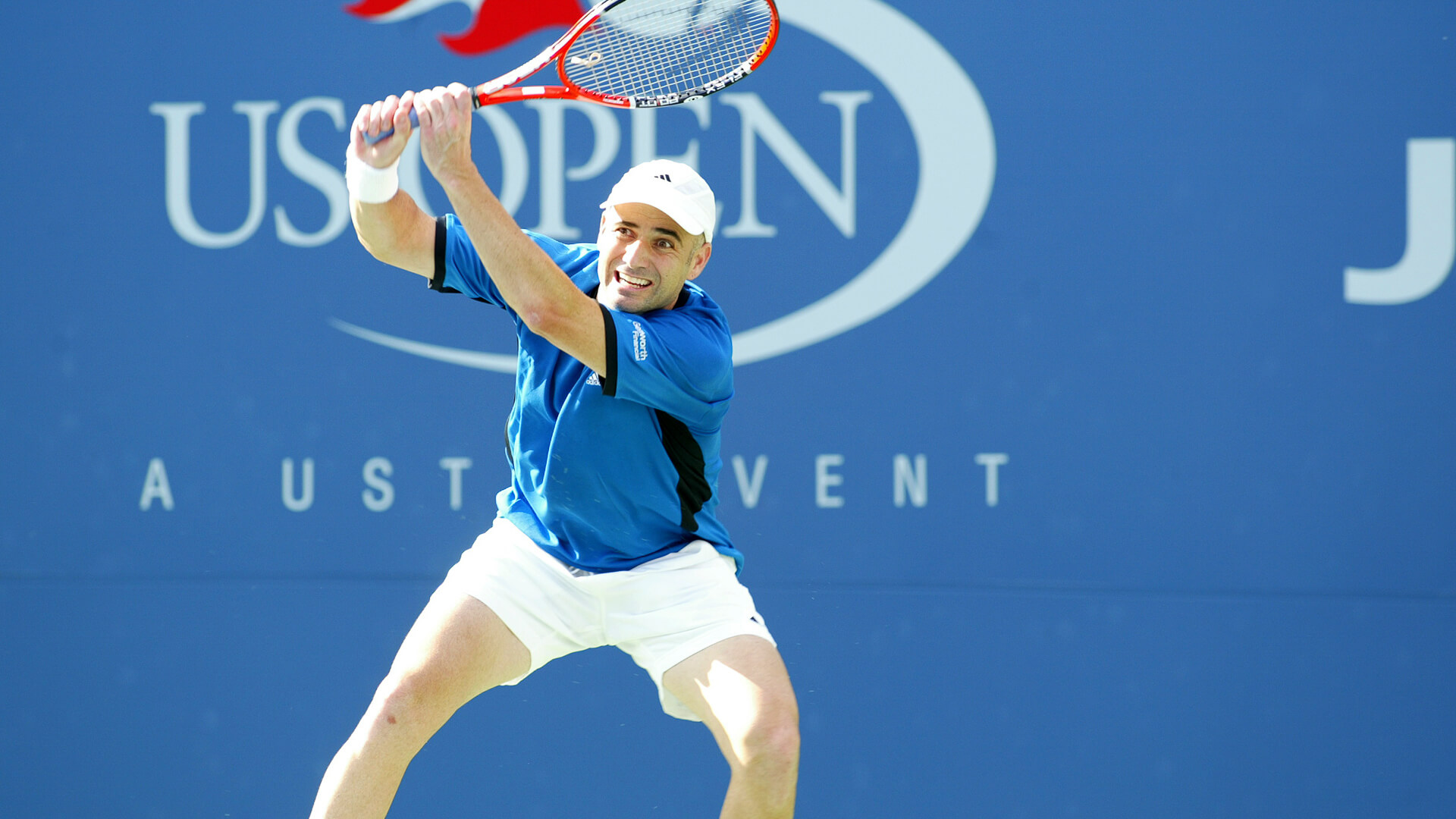 Anthony Correia / Shutterstock.com
Andre Agassi: $175 Million
Andre Agassi spent 20 years as a professional tennis player and was the No. 1 player in the world for a whopping 101 weeks, Time reported. He's also racked up eight Grand Slam singles championships. His main passions now are his Andre Agassi Foundation for Education and the Andre Agassi College Preparatory Academy, a charter school for underprivileged children in his hometown of Las Vegas.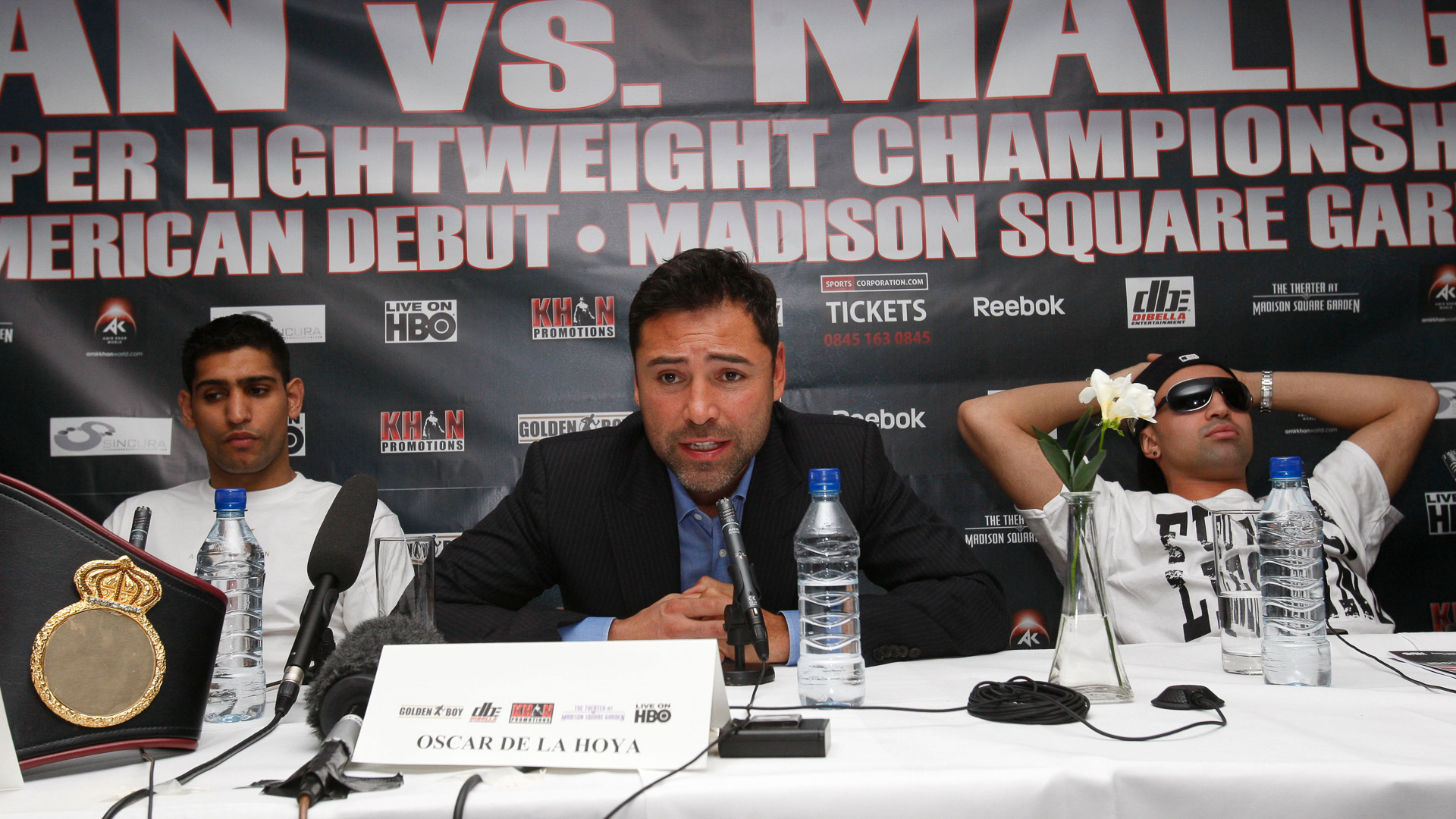 Sang Tan/AP / Shutterstock.com
Oscar De La Hoya: $200 Million
Ten-time world boxing champion Oscar De La Hoya didn't leave the sport after leaving the ring. He's now the chairman and CEO of Golden Boy Promotions, a boxing promotion company that has promoted some of the biggest and highest-grossing events in the history of the sport, according to the company's website. De La Hoya is also the CEO of the Oscar De La Hoya Foundation, which supports the Oscar De La Hoya Ánimo Charter High School, the Cecilia Gonzalez De La Hoya Cancer Center and the Oscar De La Hoya Labor and Delivery Center.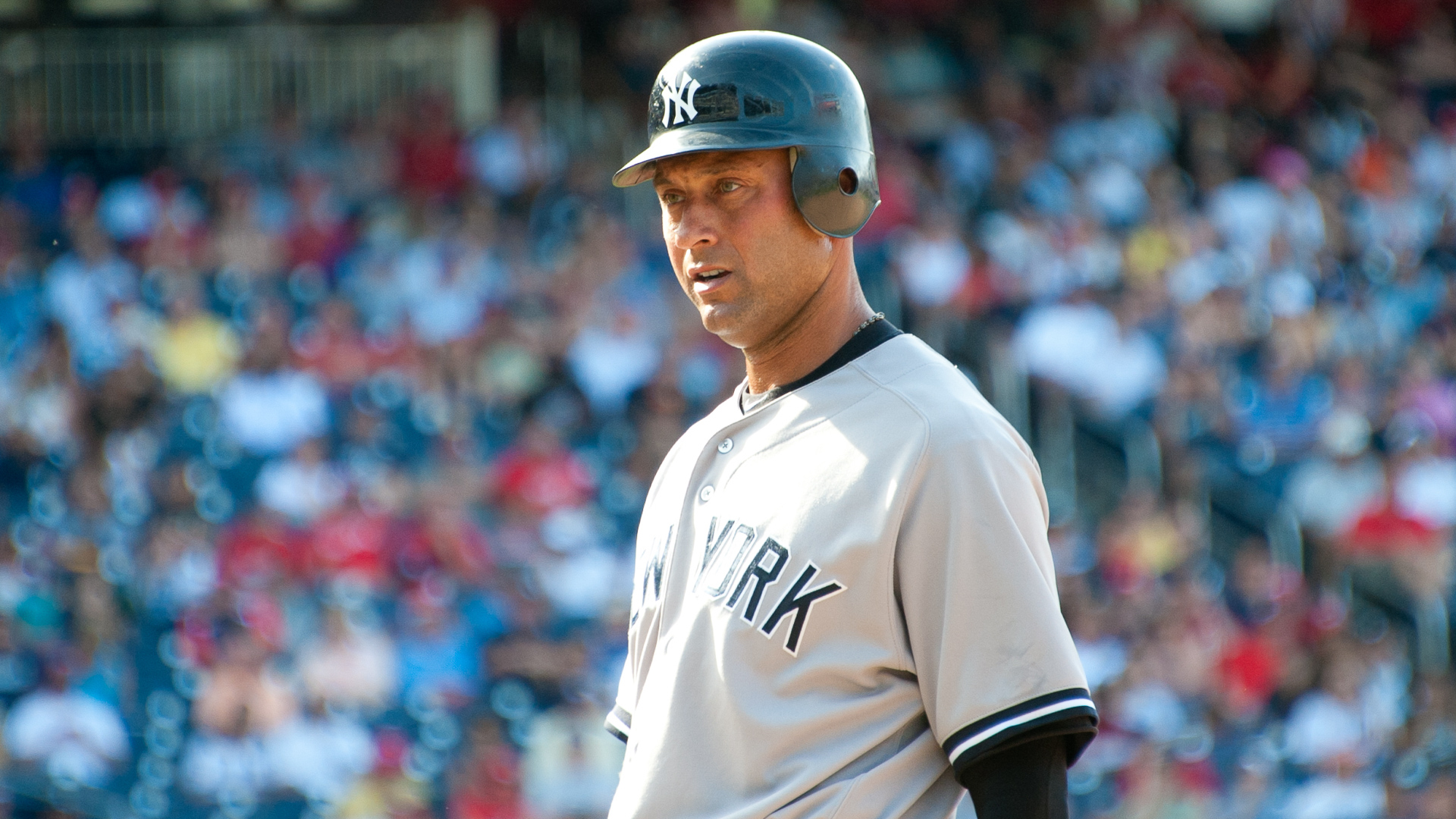 Rena Schild / Shutterstock.com
Derek Jeter: $200 Million
Derek Jeter is regarded by many as the greatest New York Yankee of all time, and he has the sixth-greatest number of hits in MLB history. Jeter is also a 14-time All-Star and a five-time Gold Glove Award winner, as well as a five-time World Series champion.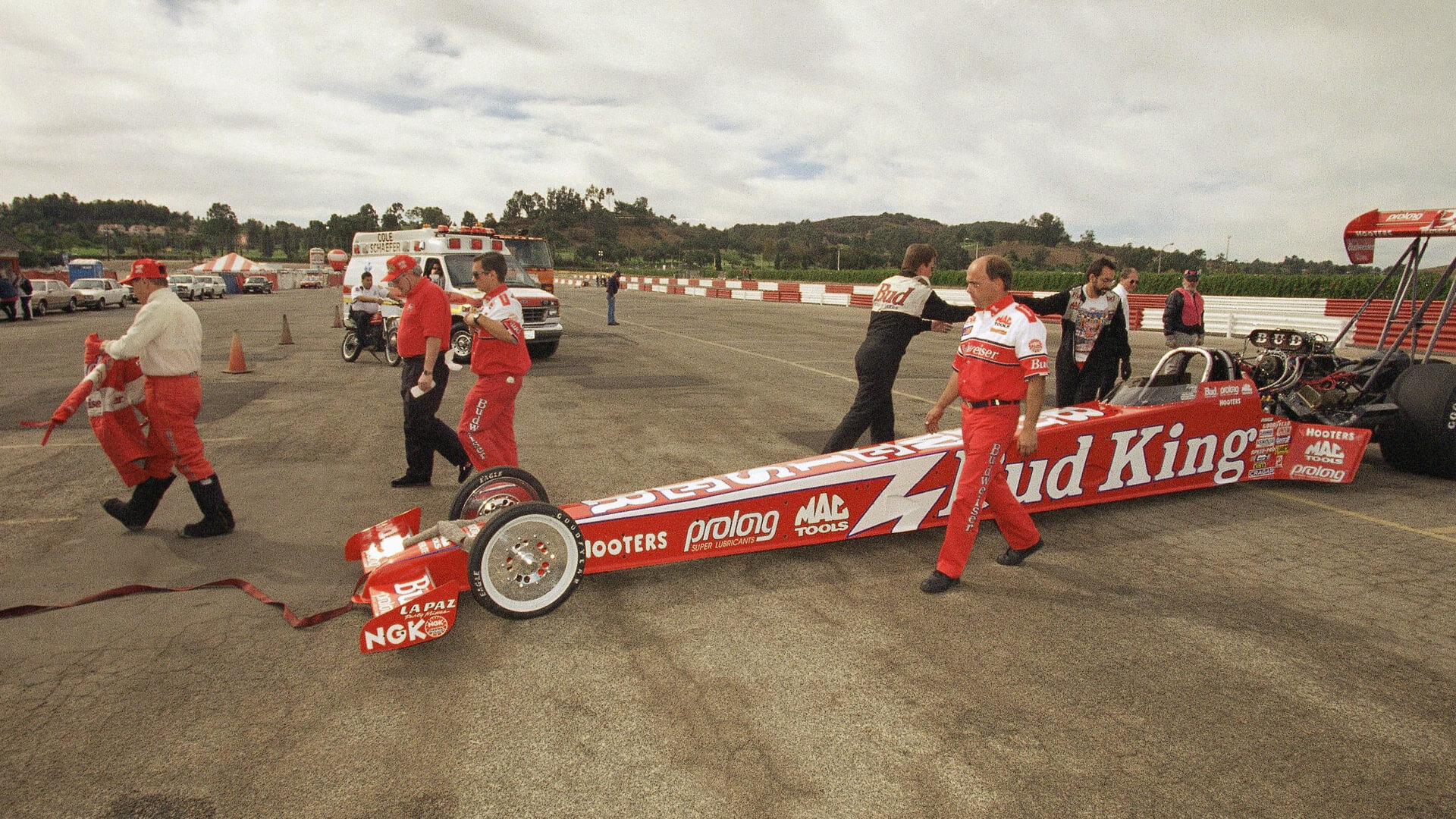 Michael Caulfield/AP / Shutterstock.com
Connie Kalitta: $200 Million
Conrad — aka Connie — Kalitta started his career as a professional drag racer in the Top Fuel class of the NHRA and won five world championships during his time behind the wheel. His drag racing winnings enabled him to purchase the Cessna 310 that started him in the airline business as a supplier of automotive parts — today he is the CEO and owner of Kalitta Air.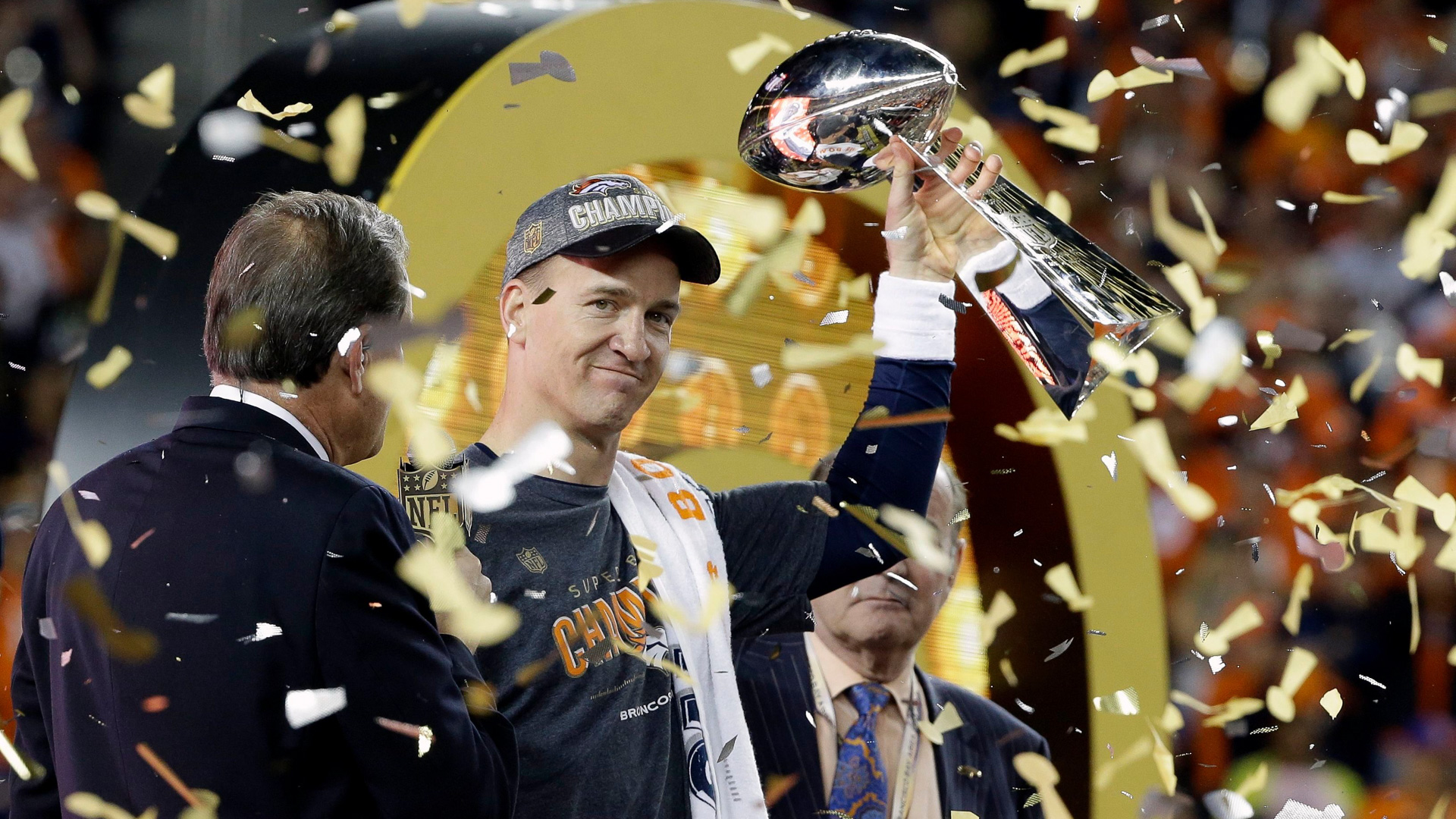 Julie Jacobson/AP / Shutterstock.com
Peyton Manning: $200 Million
After winning his second Super Bowl, Peyton Manning retired with $249 million in career salary and bonuses from the NFL, and $400 million in total earnings, Forbes reported. He holds multiple all-time passing records, including passing yards, passing touchdowns and game-winning drives. The long-time Papa John's spokesperson and franchisee sold off his locations in 2018, CNN reported.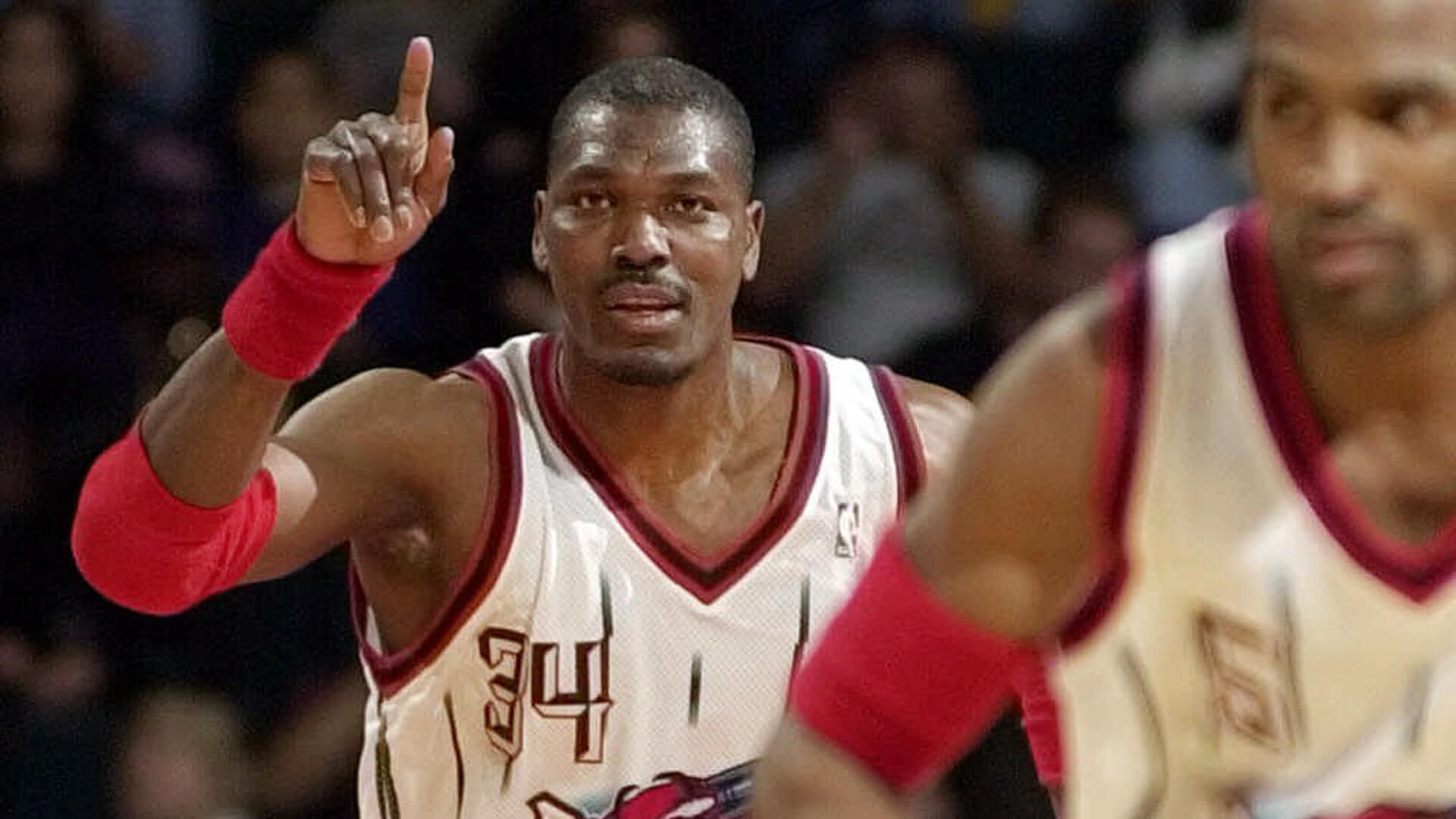 Pat Sullivan/AP / Shutterstock.com
Hakeem Olajuwon: $200 Million
Nigeria-born Hakeem Olajuwon is widely regarded as one of the greatest basketball players of all time. During the 1993-94 season, he became the first player to be named NBA MVP, NBA Defensive Player of the Year and NBA Finals MVP in the same season. He retired in 2002 after an 18-year career.
See Who Made the List: Most Successful Athlete From Every Decade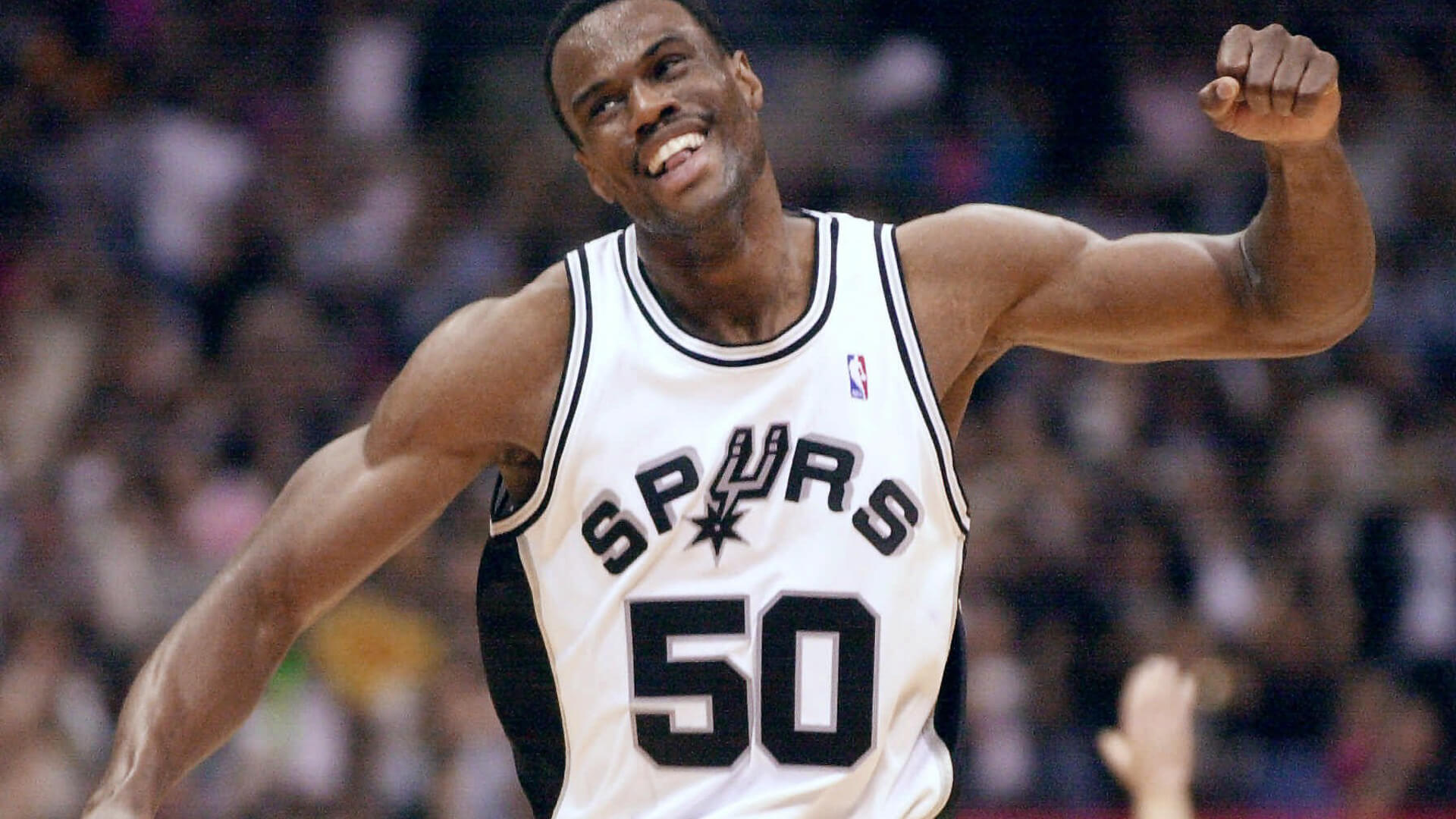 Eric Gay/AP / Shutterstock.com
David Robinson: $200 Million
During his 14 years playing for the San Antonio Spurs, David Robinson won the league MVP award, two NBA championships and two Olympic Gold Medals. He's now a successful investor and is co-founder of Admiral Capital Group.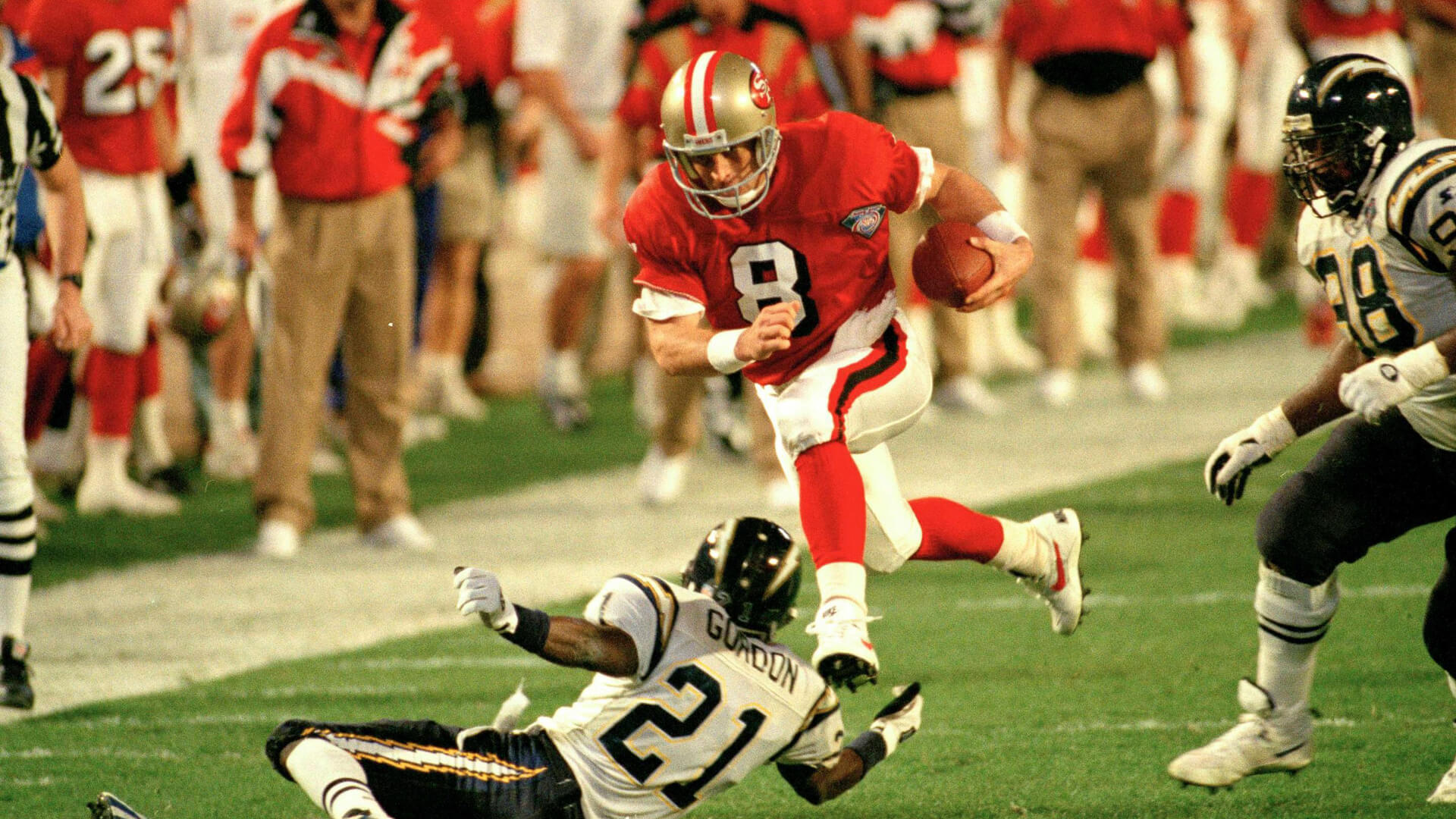 Andrew Innerarity/AP / Shutterstock.com
Steve Young: $200 Million
Steve Young played in the NFL for 15 years. He was named MVP of Super Bowl XXIX and was inducted into the NFL Hall of Fame in 1993. He is the founder of the Forever Young Foundation, a nonprofit focused on the development and education of children.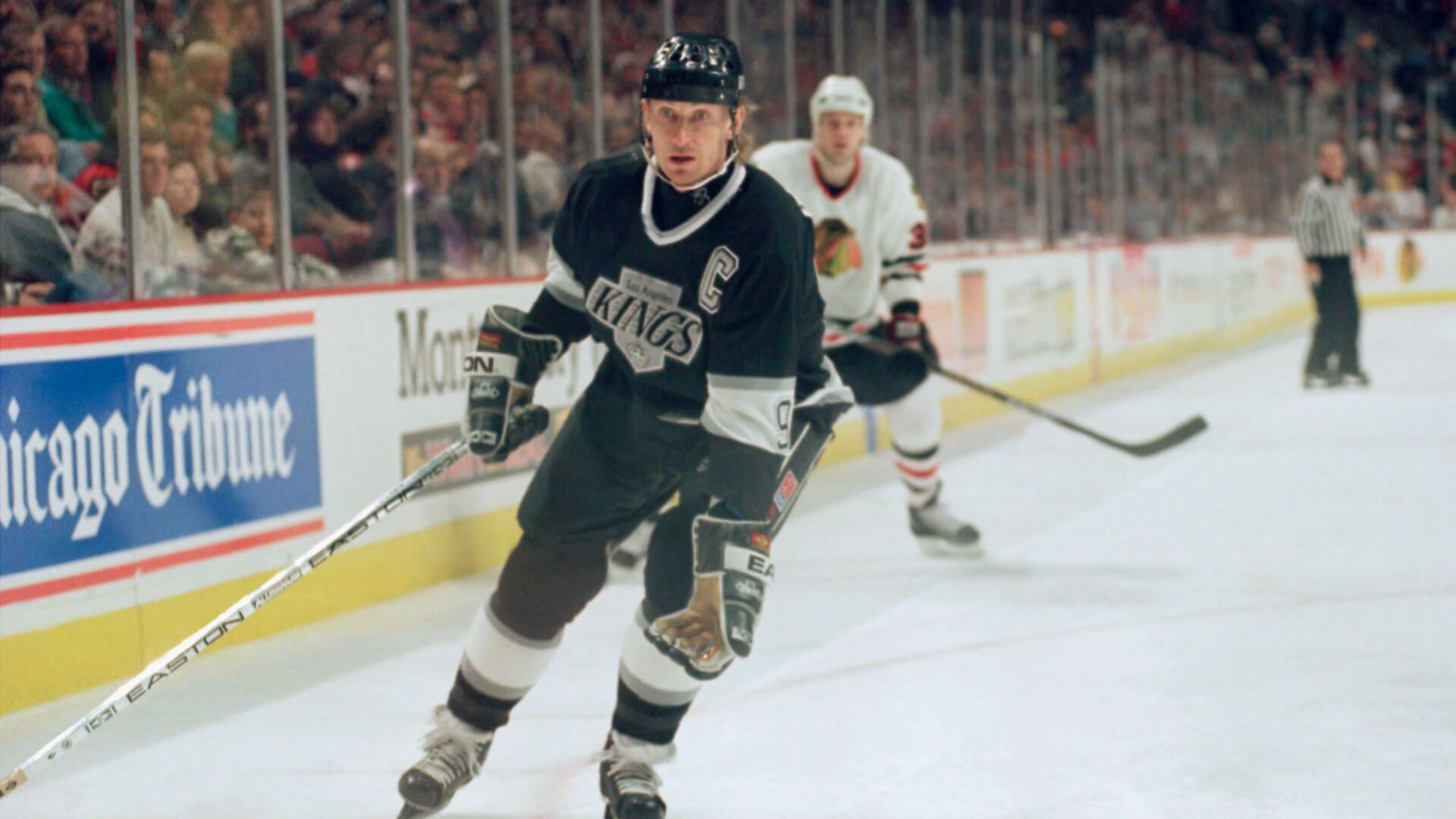 Fred Jewell/AP / Shutterstock.com
Wayne Gretzky: $250 Million
Wayne Gretzky retired from hockey two decades ago, but he still holds many of the NHL's records including most goals, most assists and most points. These days, "The Great One" keeps busy with his fantasy camp, foundation, restaurant and winery.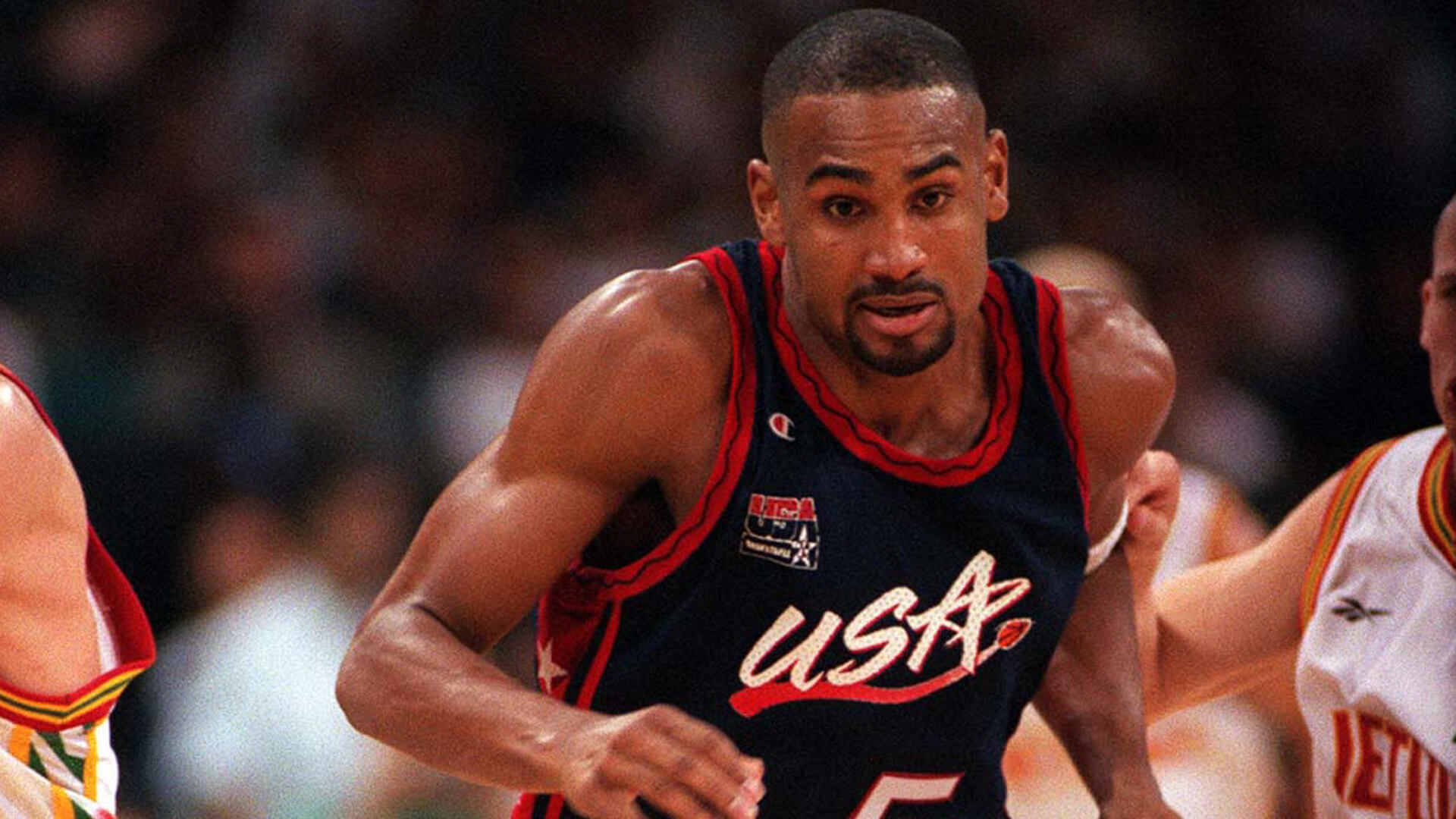 Colorsport / Shutterstock.com
Grant Hill: $250 Million
Grant Hill began his professional career as the No. 1 pick by the Detroit Pistons in the 1994 NBA draft. That season, he was named co-NBA Rookie of the Year and went on to play for Team USA in the 1996 Olympic Games. Hill played for a total of 19 seasons and signed on to be a sports analyst for Turner Sports after retiring. He is also an investor in African art and started a private equity mezzanine fund, Penta Capital.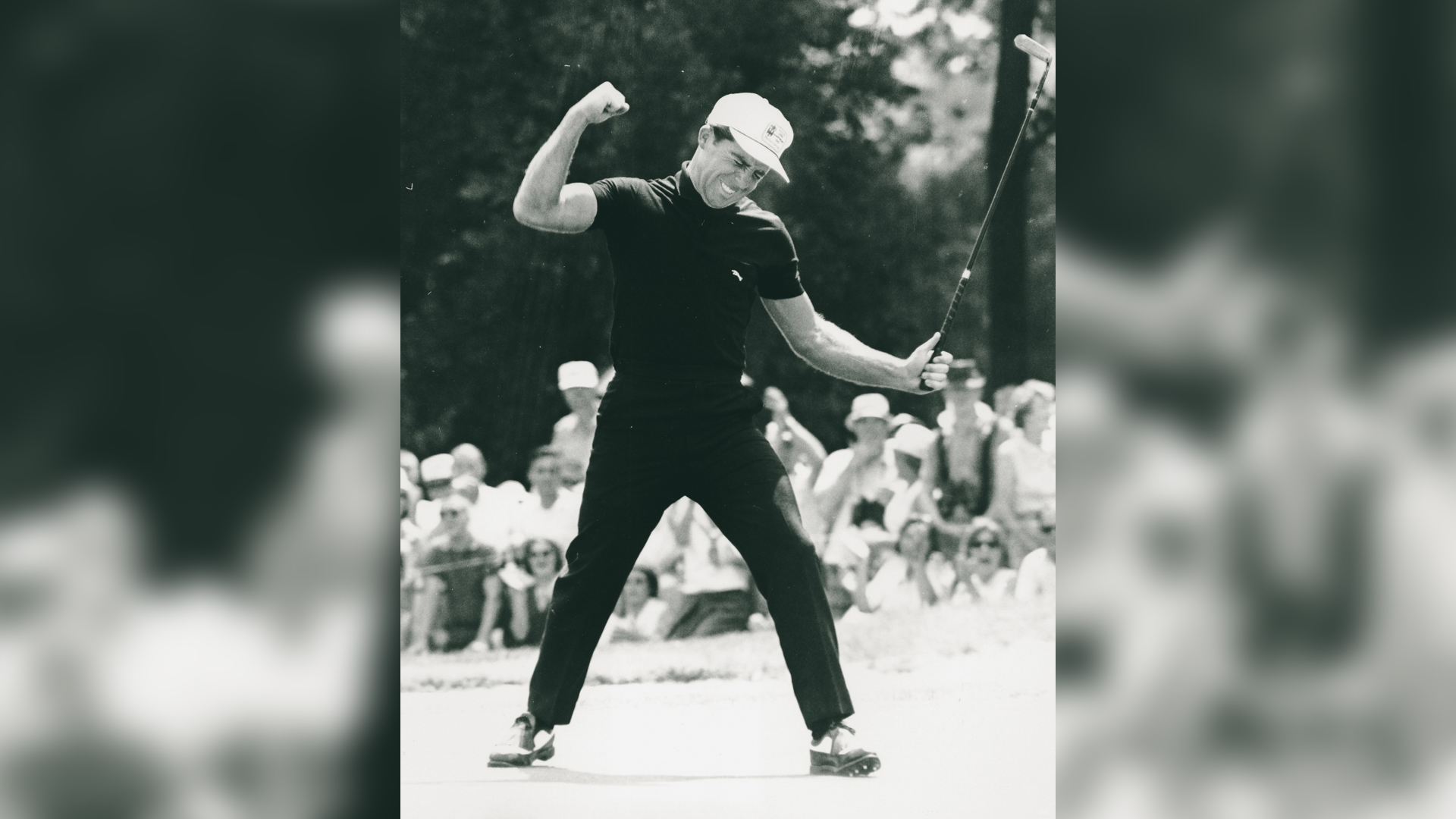 AP / Shutterstock.com
Gary Player: $250 Million
Gary Player racked up $14 million in PGA and Senior Tour earnings over his 60-year career, but he's made even more as a businessman, Forbes reported. He's added to his net worth with revenue from his golf course design business, Black Knight International; corporate sponsorships; licensing deals; and real estate ventures.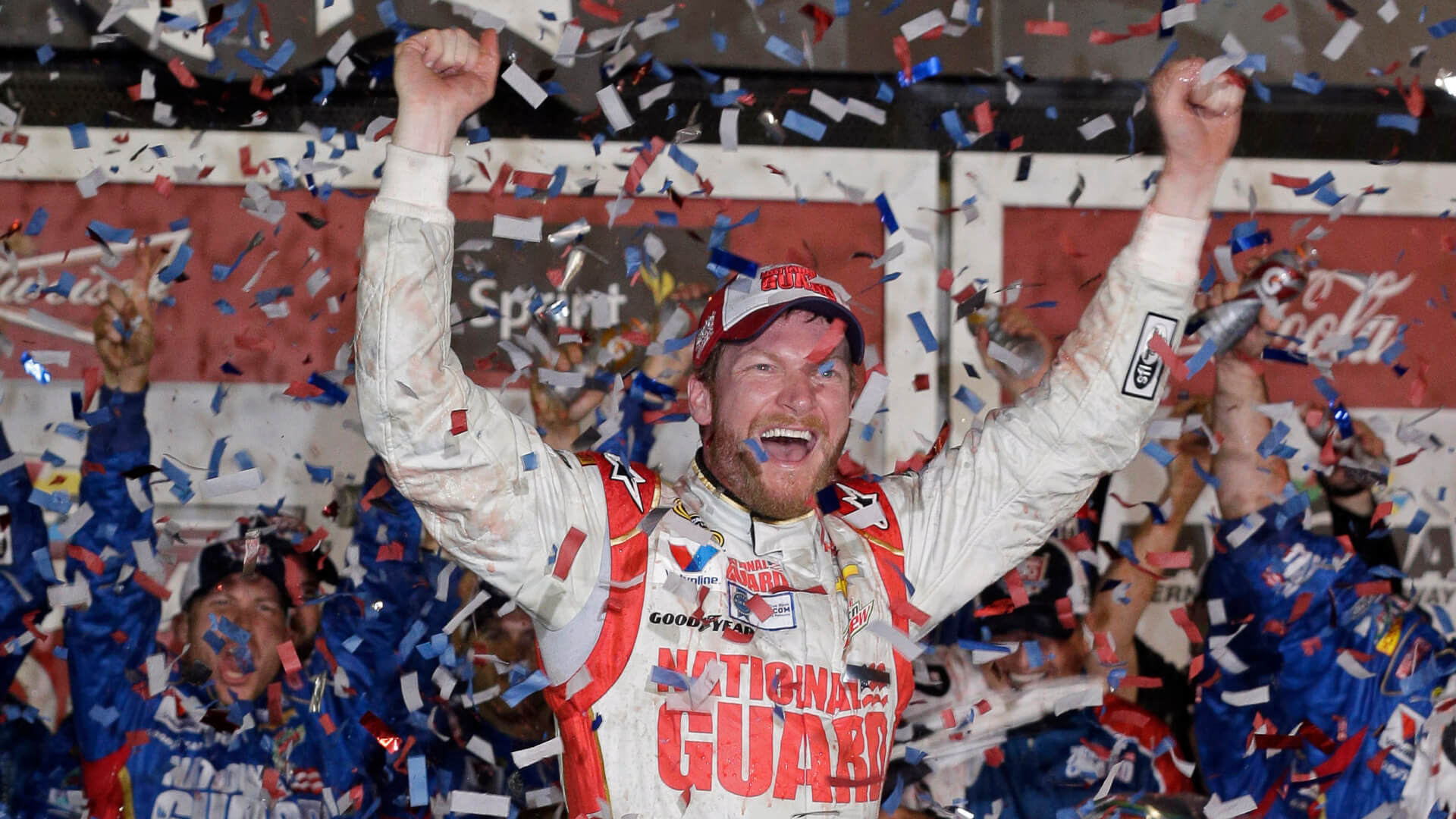 Chuck Burton/AP / Shutterstock.com
Dale Earnhardt Jr.: $300 Million
Stock-car racing is in Dale Earnhardt Jr.'s blood as the third generation of his family to enter the sport. He boasts 26 career victories, including two Daytona 500 wins. Since retiring, he joined NBC Sports Group as a NASCAR correspondent.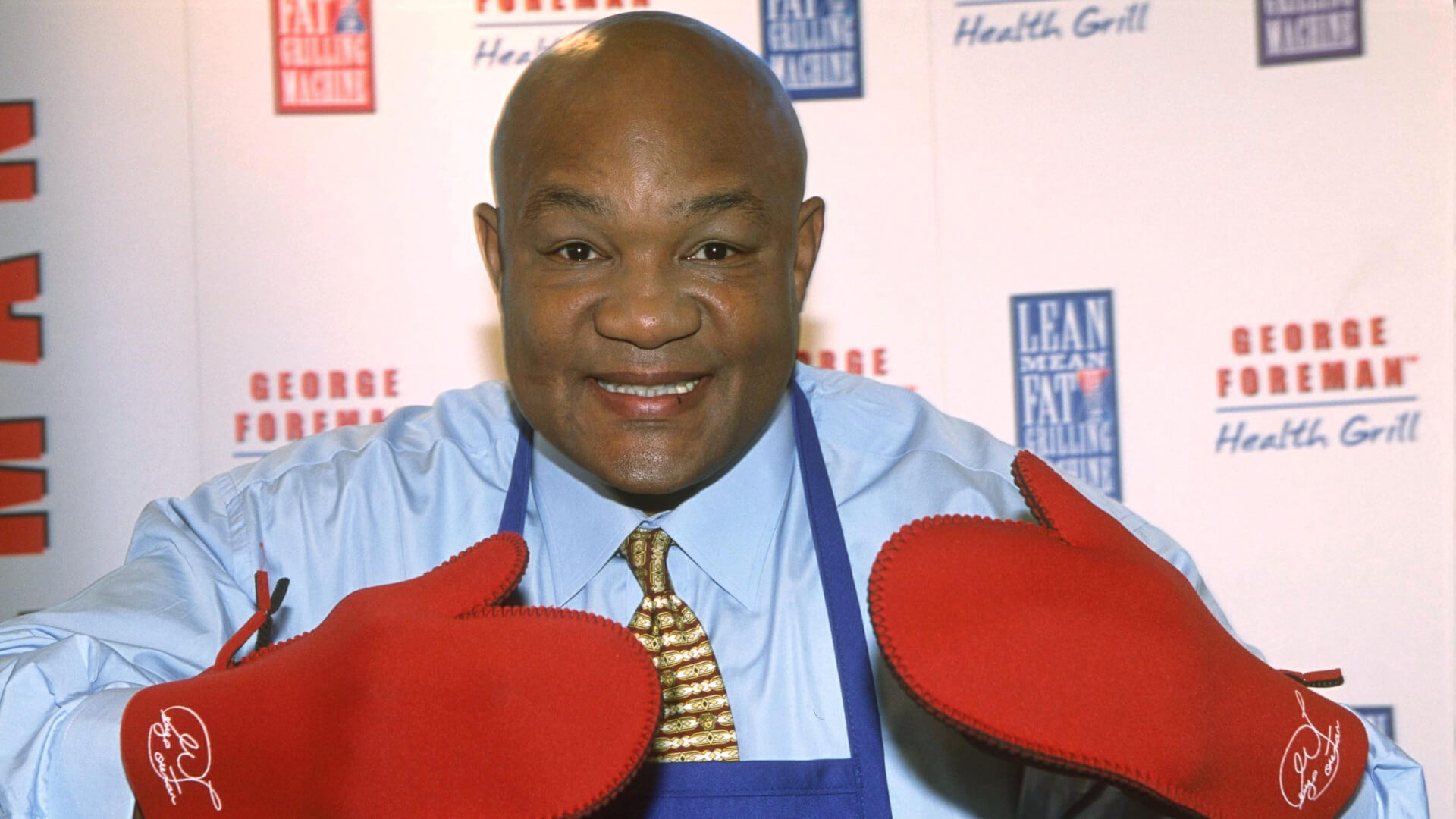 Nils Jorgensen / Shutterstock.com
George Foreman: $300 Million
Heavyweight champion George Foreman retired at the age of 45 with a 76-5 career record. And it's not just boxing that made him rich — Foreman has brought in millions with his "Lean Mean Grilling Machine," which has sold over 100 million units worldwide. He has also been a spokesperson for Meineke Car Care Centers and launched several businesses, including a line of environmentally safe cleaning products, a line of personal care products, a prescription shoe for diabetics and a restaurant franchise called UFood Grille. He has also written 10 books and is a preacher.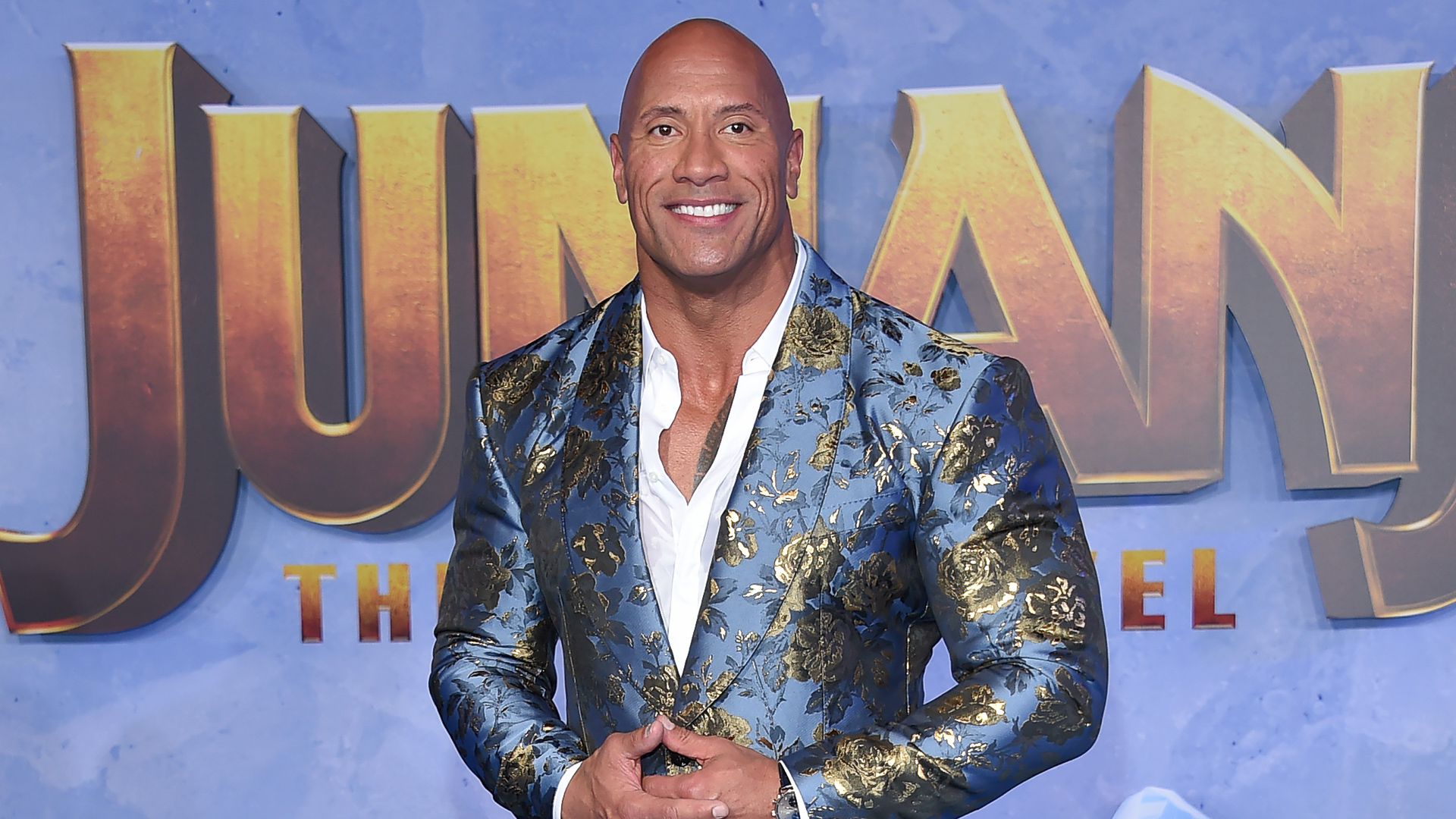 DFree / Shutterstock.com
Dwayne 'The Rock' Johnson: $320 Million
Although he got his start in wrestling, Dwayne "The Rock" Johnson has made his big bucks as an actor. He topped Forbes' list of highest-paid actors of 2019 with $89.4 million in earnings for the year, with an upfront salary of up to $23.5 million for the film "Jumanji: The Next Level." He also gets paid $700,000 per episode for HBO's "Ballers" and seven-figure royalties for his line of clothing, shoes and headphones with Under Armour, Forbes reported.
Big Money: The Highest-Paid Pro Athletes Across America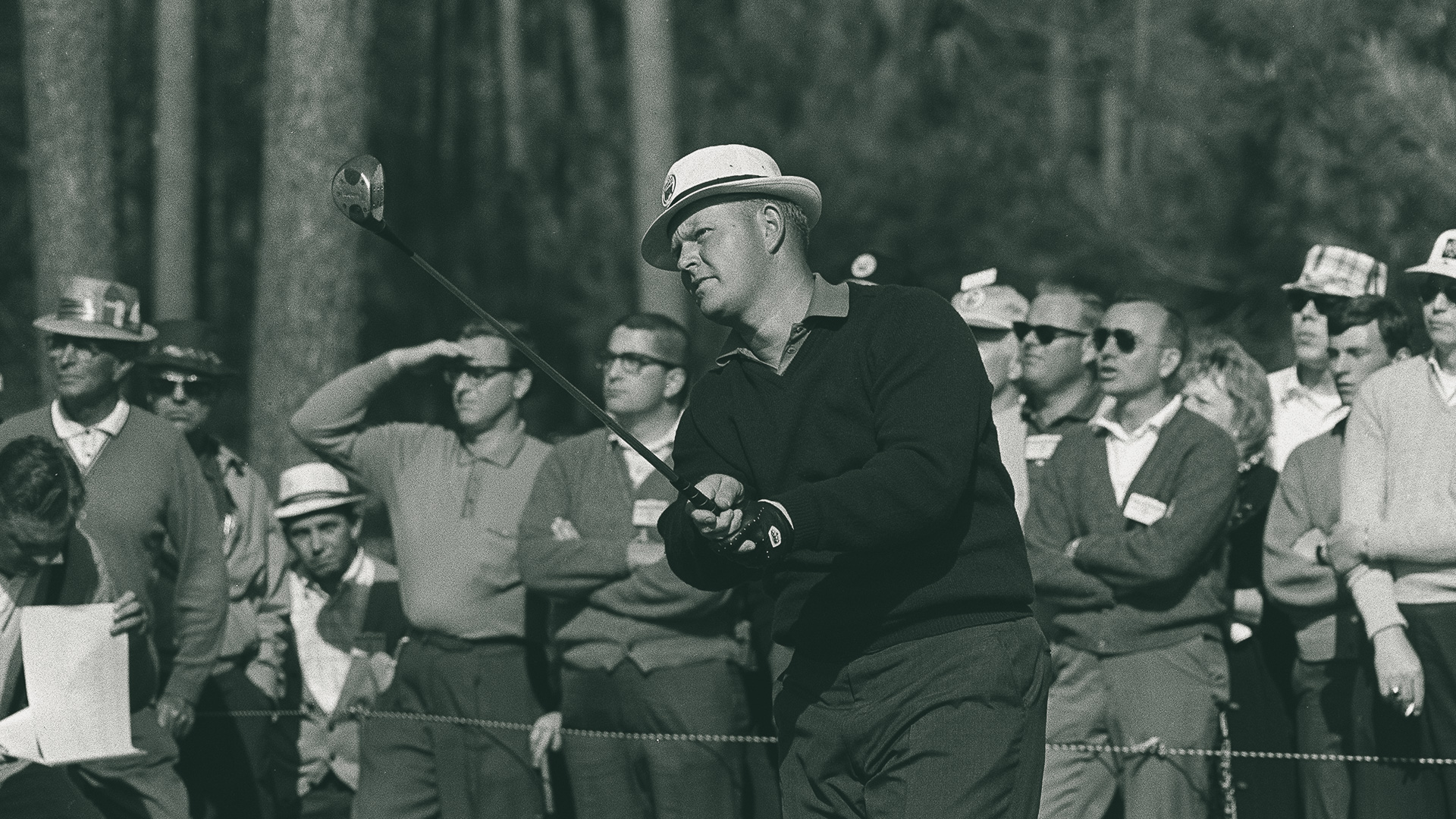 AP / Shutterstock.com
Jack Nicklaus: $320 Million
Jack Nicklaus won 18 Majors during his pro golf career and has since focused his attention on his golf course design company, Niklaus Design. The company has developed over 425 courses in 45 countries.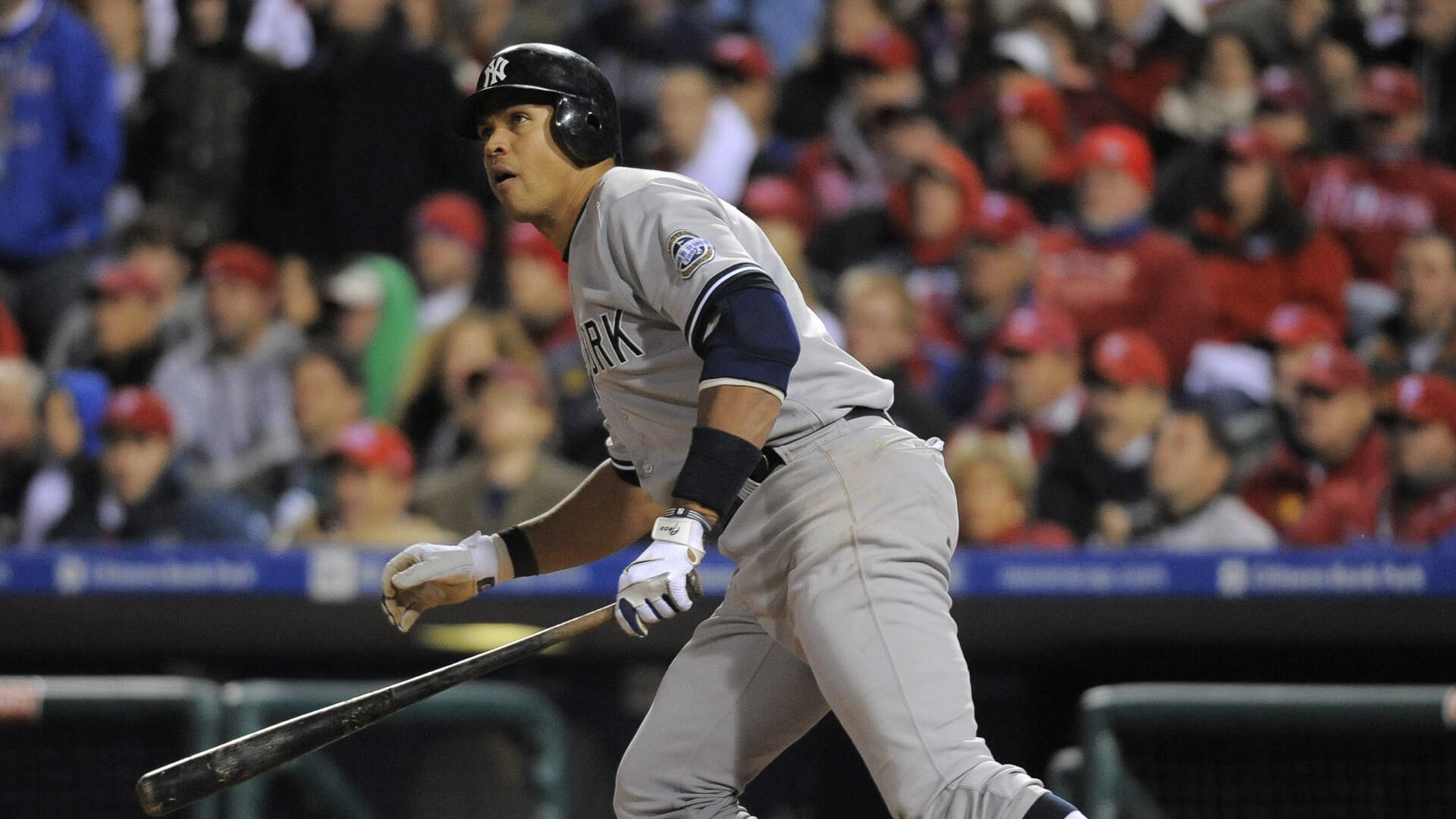 John G Mabanglo/EPA / Shutterstock.com
Alex Rodriguez: $350 Million
Over the course of his 22-year professional baseball career, Alex Rodriguez hit the most grand slams in MLB history, was named MVP three times and an All-Star 14 times and won the 2009 World Series with the New York Yankees. He is also the founder of A-Rod Corp, a fully integrated investment firm, and works as a sports analyst for various networks.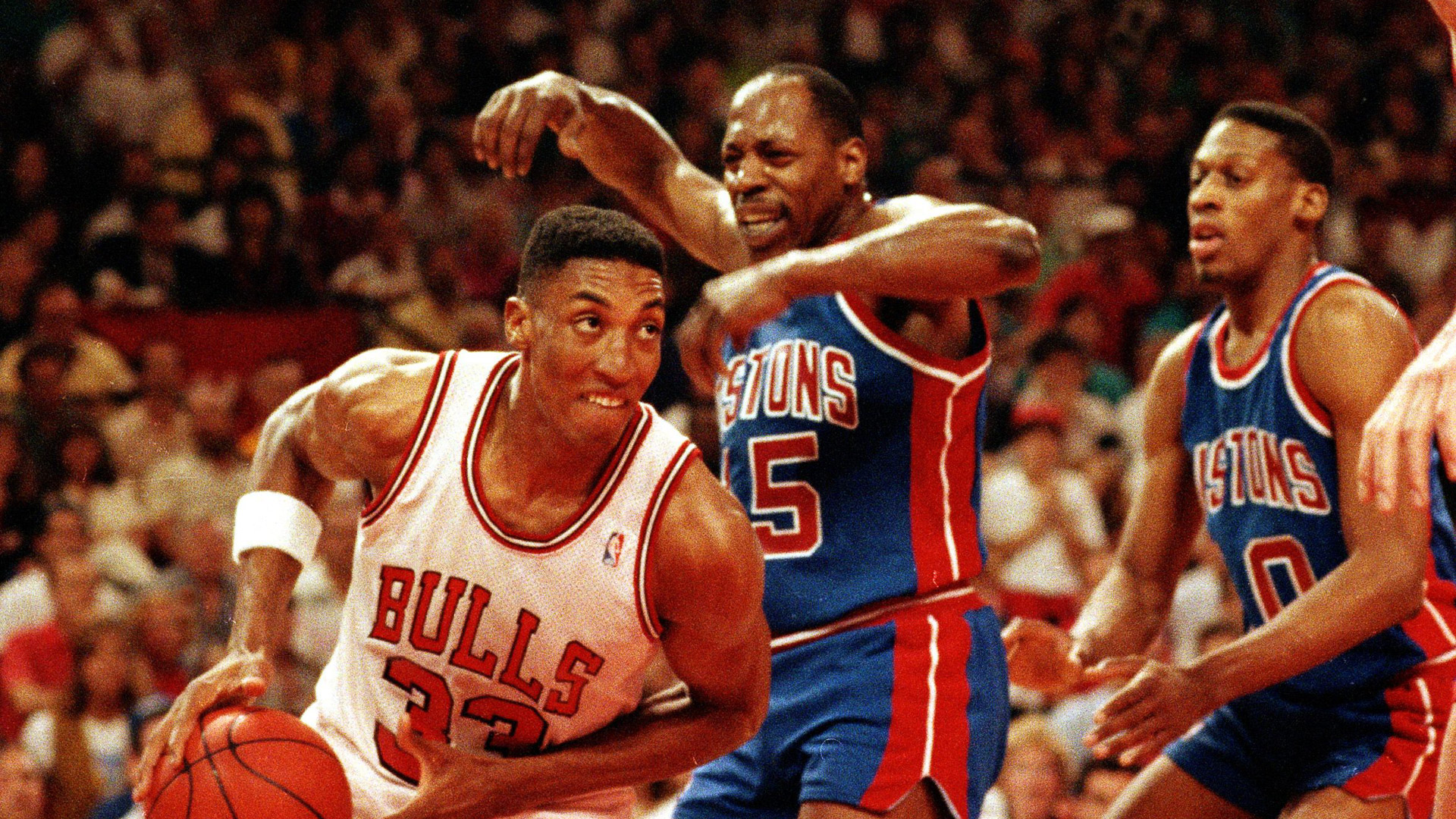 Jim Mone/AP / Shutterstock.com
Vinnie Johnson: $400 Million
He got two championship rings during his time in the NBA, but Vinnie Johnson gained his biggest success after retiring from the sport. The former Detroit Piston — known as "Microwave" — founded Piston Automotive in 1995. The company is now a major supplier for international automotive brands, including Ford Motor Company and General Motors Co.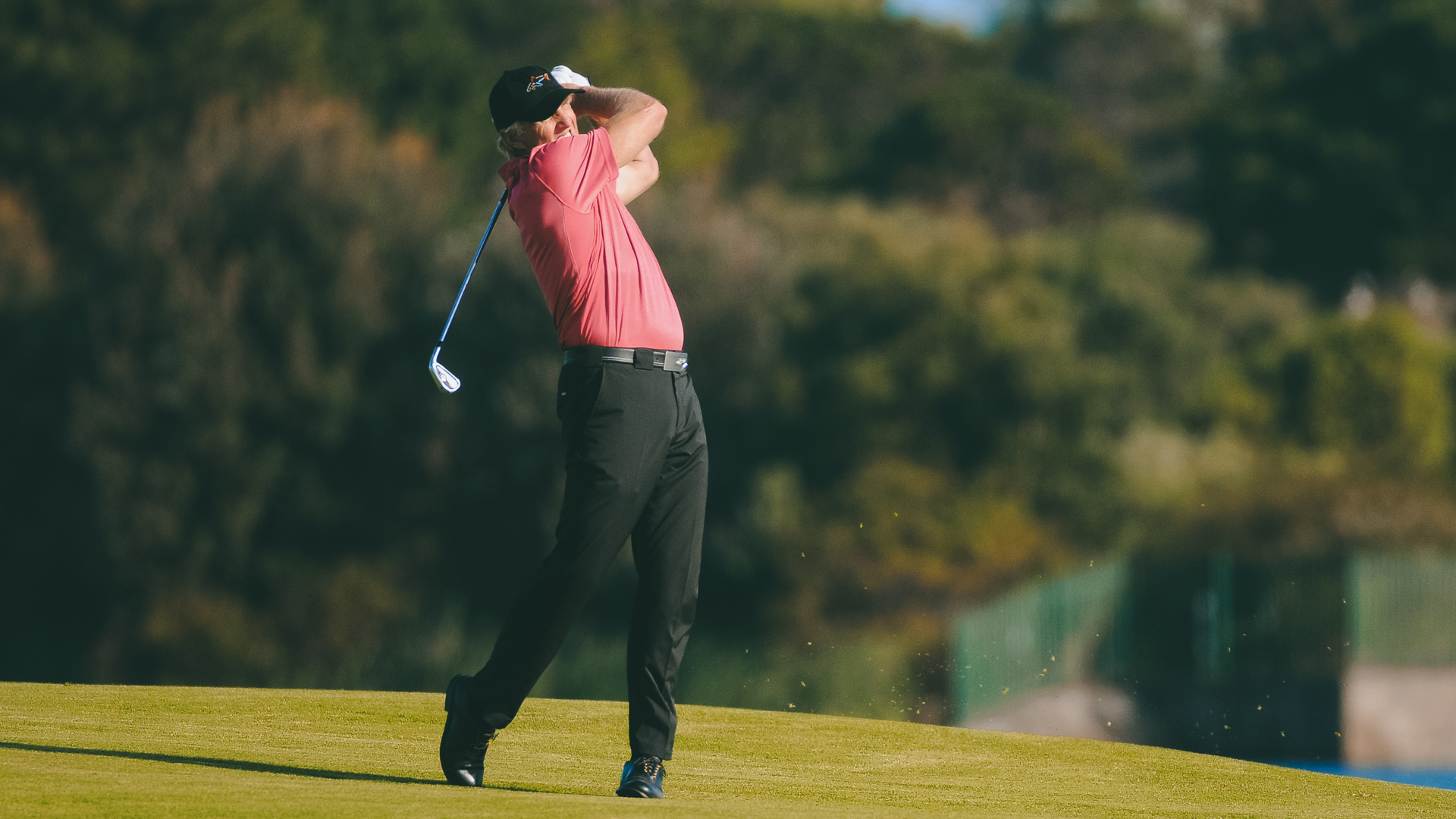 Tony Bowler / Shutterstock.com
Greg Norman: $400 Million
Known as the "Great White Shark," Greg Norman has won more than 90 tournaments around the world, including two Open Championships. He's also a successful entrepreneur with businesses that include a golf course design company, an international real estate collection, award-winning wine, a line of golf-inspired apparel and an investment division.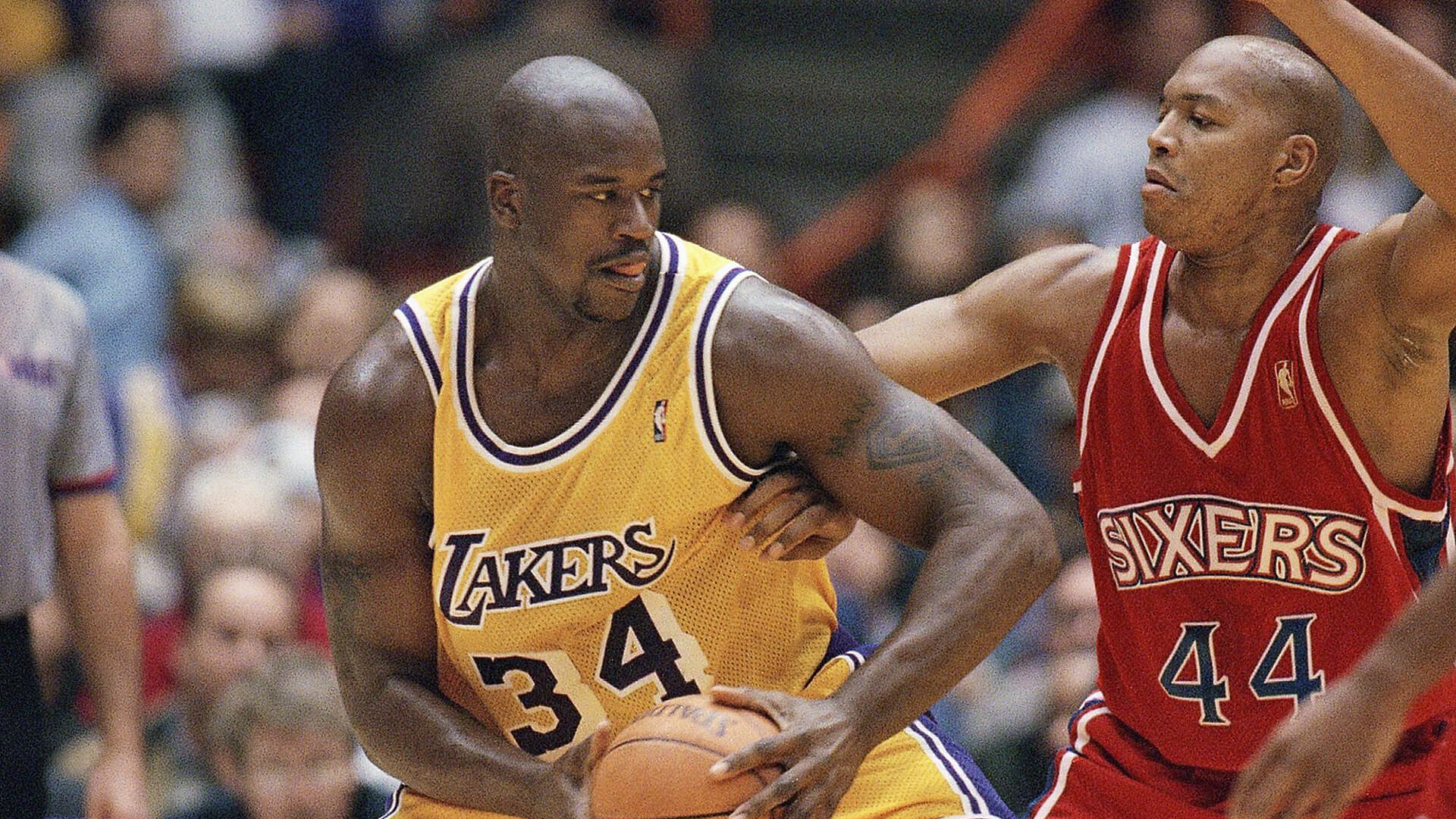 Michael Caulfield/AP / Shutterstock.com
Shaquille O'Neal: $400 Million
The NBA's No. 8 scorer of all time, Shaquille O'Neal has made money through licensing deals, endorsement deals and his Shaq/Dunkman shoe lines, which have sold more than 100 million pairs worldwide, Forbes reported. He is currently an analyst on "Inside The NBA."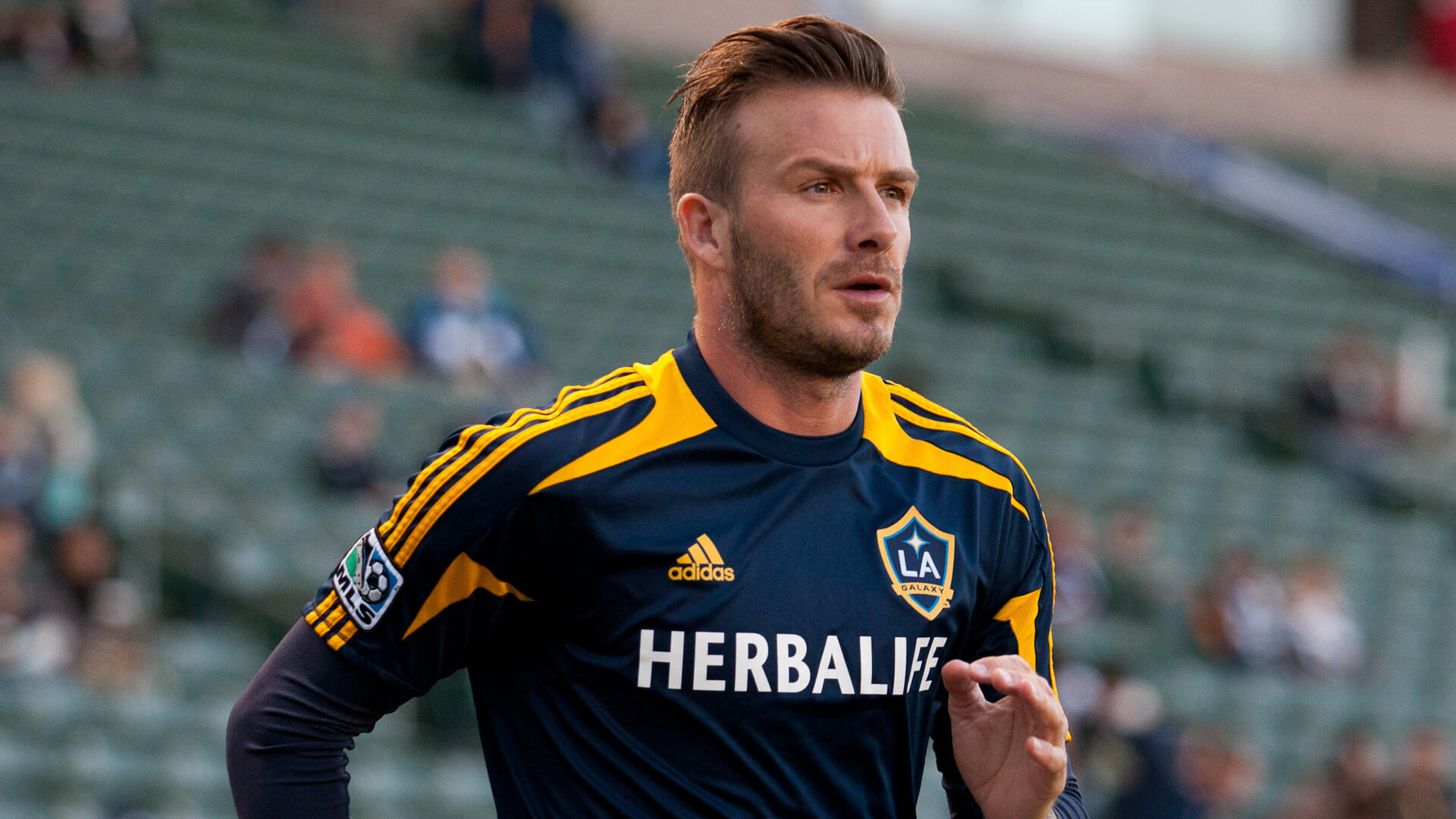 Photo Works / Shutterstock.com
David Beckham: $450 Million
British soccer star David Beckham won 10 league titles during his 21-year career. His salary was $5.3 million during his final year and he has also earned millions from commercial endorsement deals with Adidas, Coty, H&M, Sainsbury's, Samsung, Breitling and more, Forbes reported. Although he no longer plays soccer professionally, Beckham hasn't left the sport completely. He is a co-owner of Miami's new soccer team, Inter Miami CF.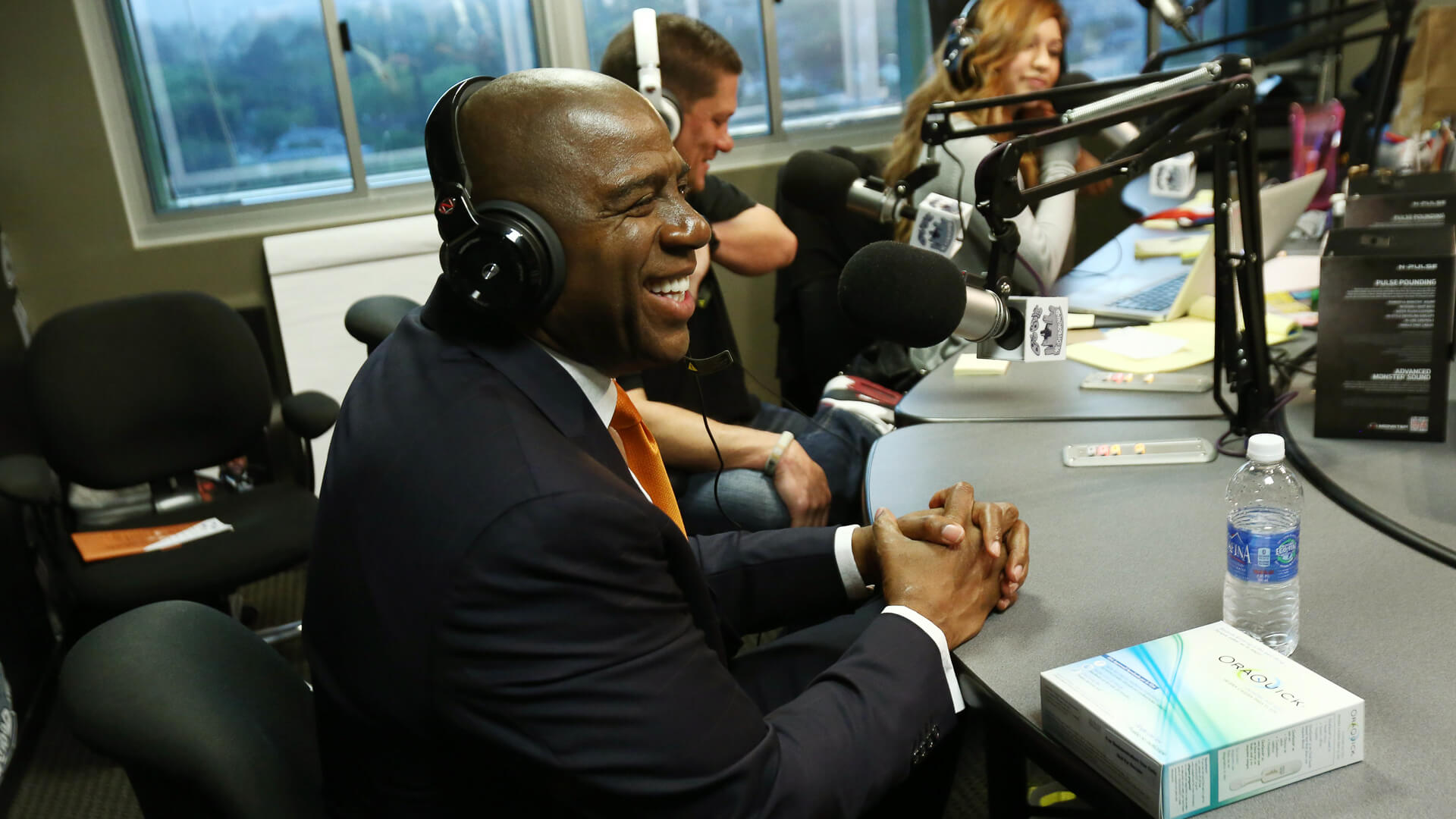 Matt Sayles/Invision/AP / Shutterstock.com
Magic Johnson: $600 Million
Magic Johnson retired with five NBA championships under his belt. He reportedly made more than $100 million from his 2010 sales of 105 Starbucks franchises and his 4.5% stake in the Los Angeles Lakers, Forbes reported. Johnson is currently chairman and CEO of Magic Johnson Enterprises, an investment conglomerate valued at an estimated $1 billion, according to his website.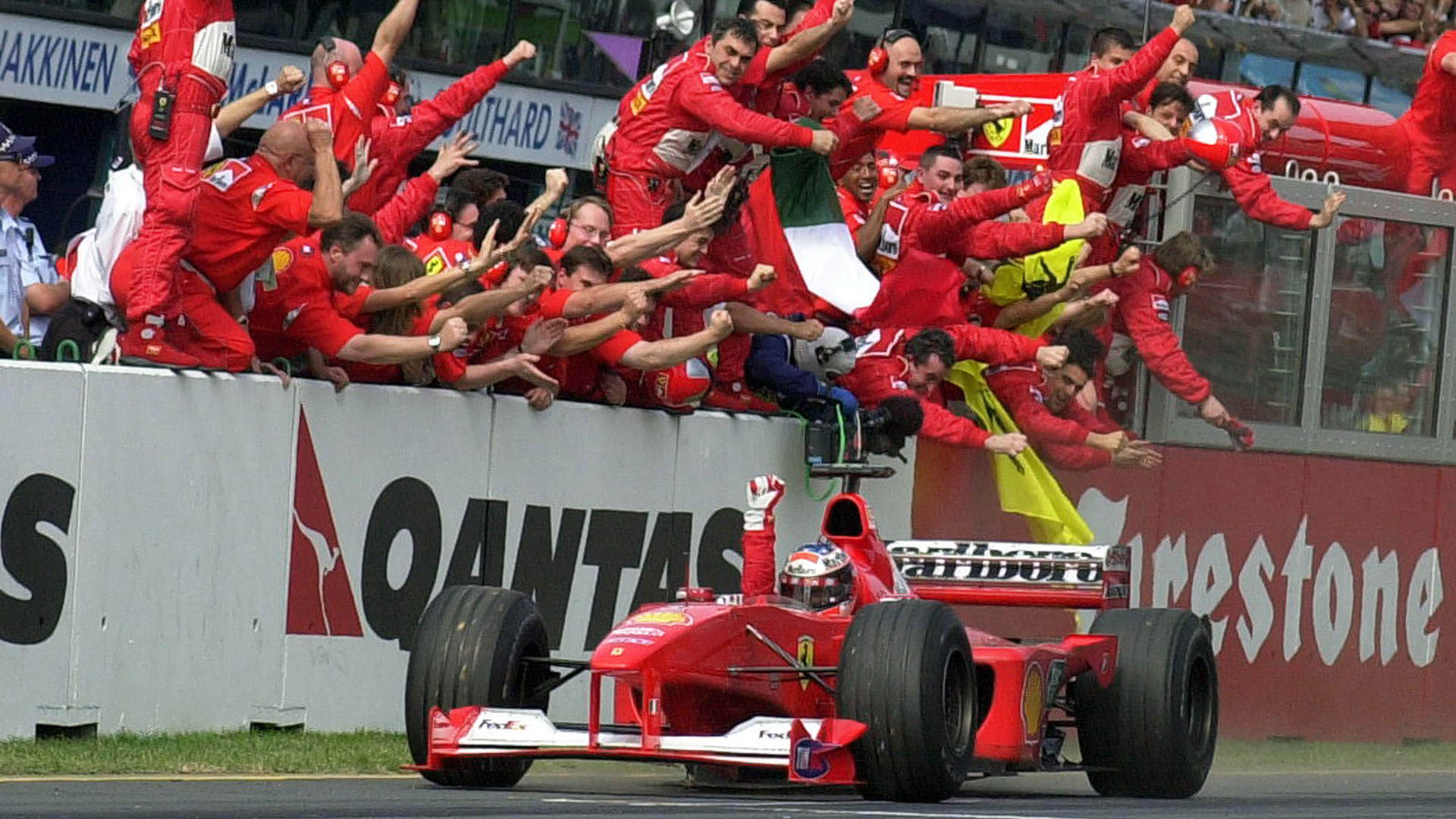 Rick Rycroft/AP / Shutterstock.com
Michael Schumacher: $600 Million
German racecar driver Michael Schumacher has won the Formula One World Drivers' Championship seven times — more than any other driver in history. He also holds nearly every scoring record in the book, according to Formula One.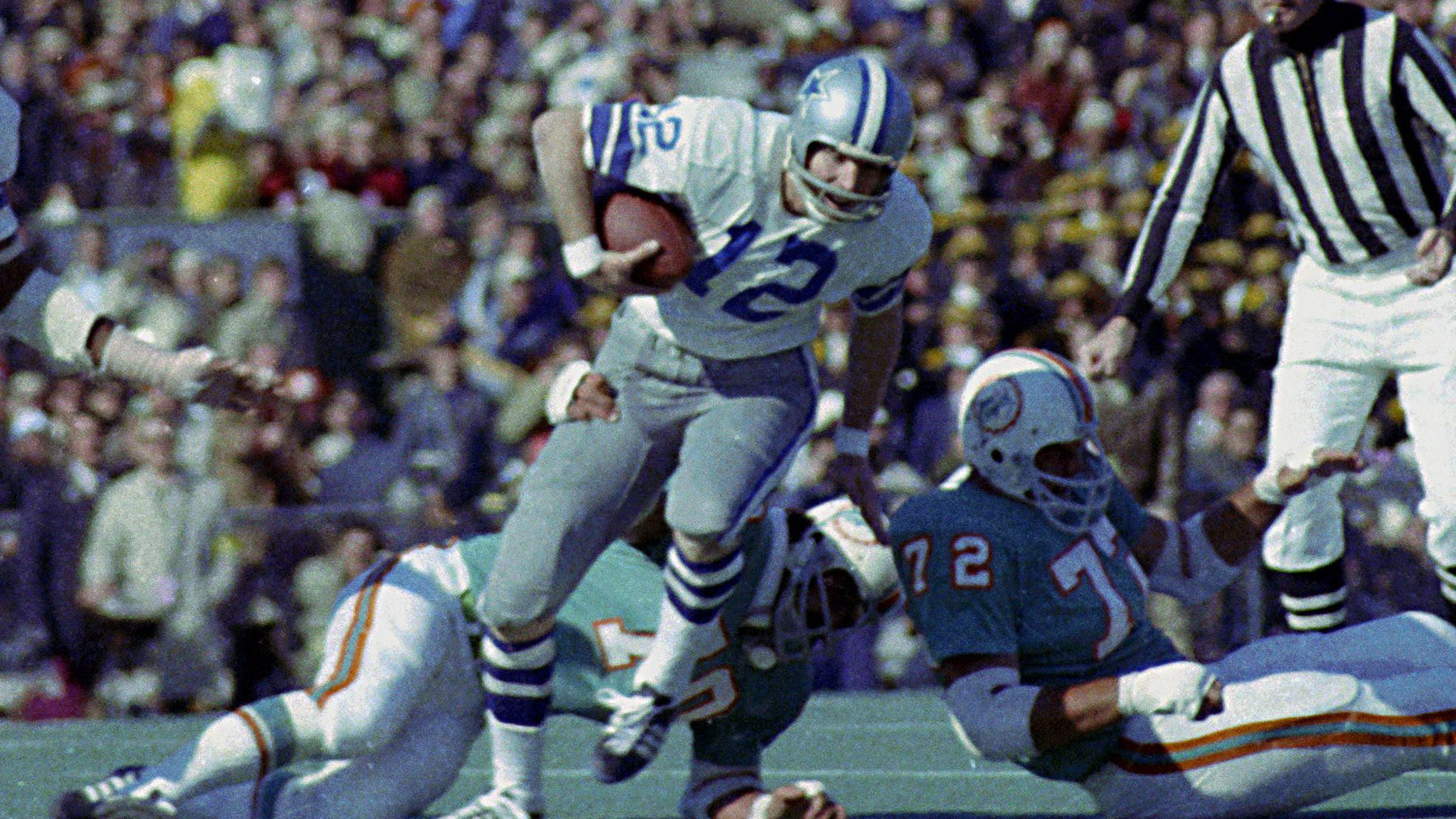 Uncredited/AP / Shutterstock.com
Roger Staubach: $600 Million
Roger Staubach, aka "Roger The Dodger," played for the Dallas Cowboys for 11 years, during which he was selected to six Pro Bowls. He was named the NFL Players Association Most Valuable Player in 1971, and he led his team to two Super Bowl victories. In 2019, he partnered with the Cowboys to develop a luxury high-rise apartment on the site of the team's world headquarters and practice facility in Frisco, Texas, Forbes reported.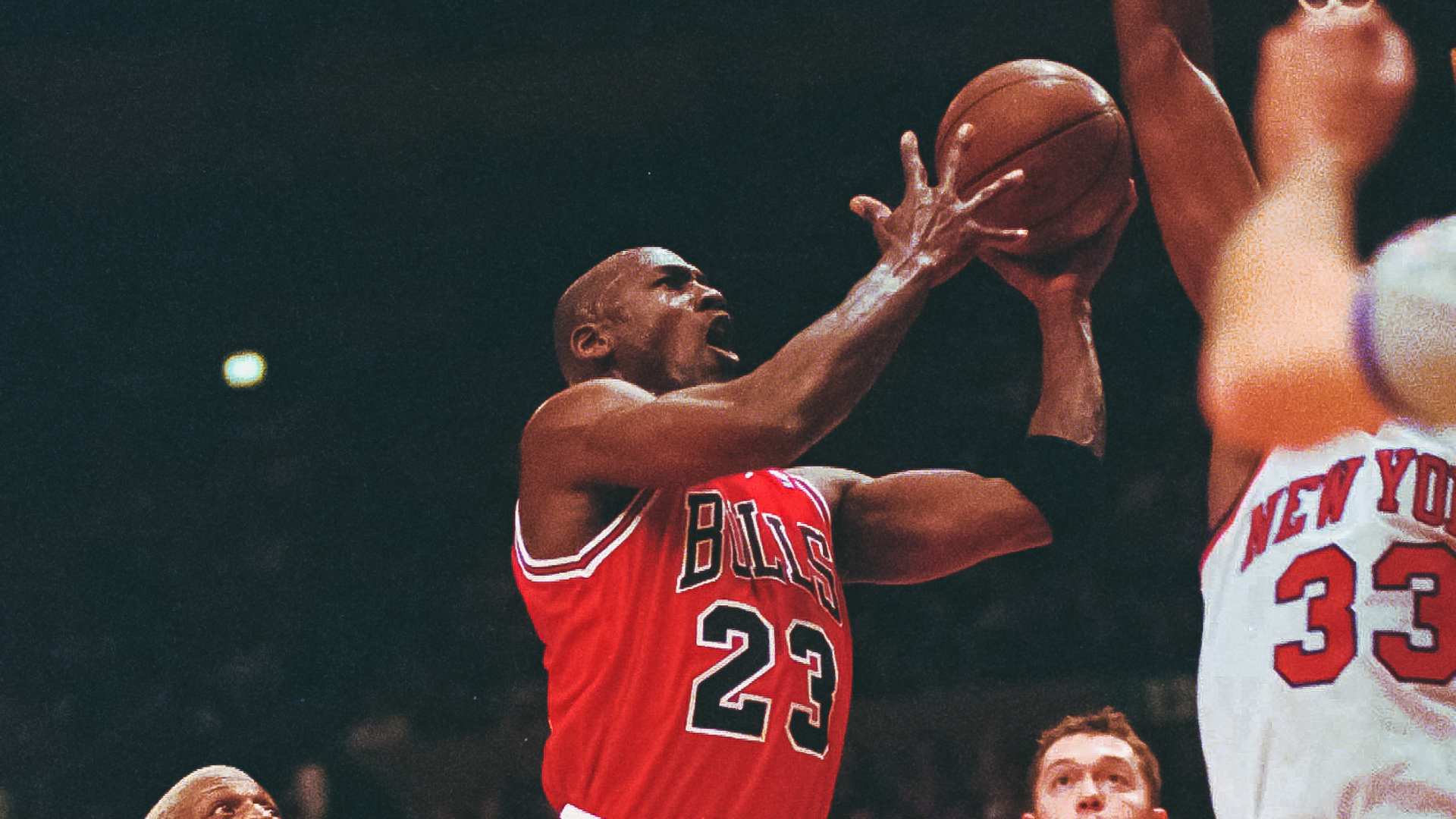 Bill Kostroun/AP / Shutterstock.com
Michael Jordan: $2.1 Billion
Possibly the NBA's greatest player of all time, Michael Jordan earned $90 million in salary during his career and another $1.4 billion from corporate partners, Forbes reported. He has sponsorship deals with Nike, Hanes, Gatorade and Upper Deck.
More From GOBankingRates