25 Items That Will Sell Out Fast This Christmas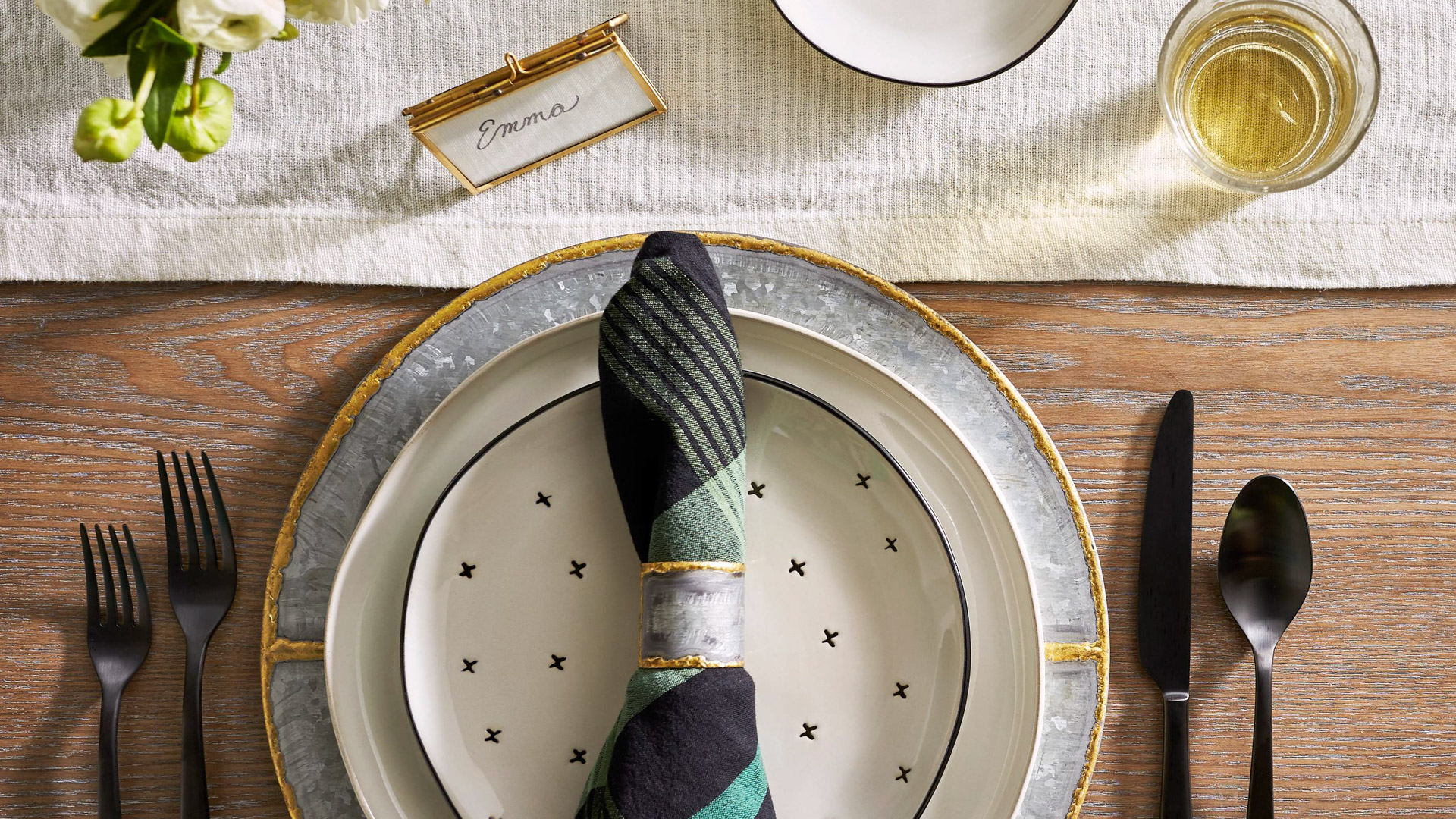 If you want to give what will be some of the most popular Christmas gifts this holiday season, don't wait to buy them.
GOBankingRates looked at top-selling items from last holiday season, scoured hot lists and spoke to retail industry experts to determine what the most-wanted electronics, beauty gifts, home goods, toys and fashion items will be this year. If you want to make sure you have the best Christmas gifts stocked under your tree, use this gift guide to snag sure-to-please Christmas gift ideas.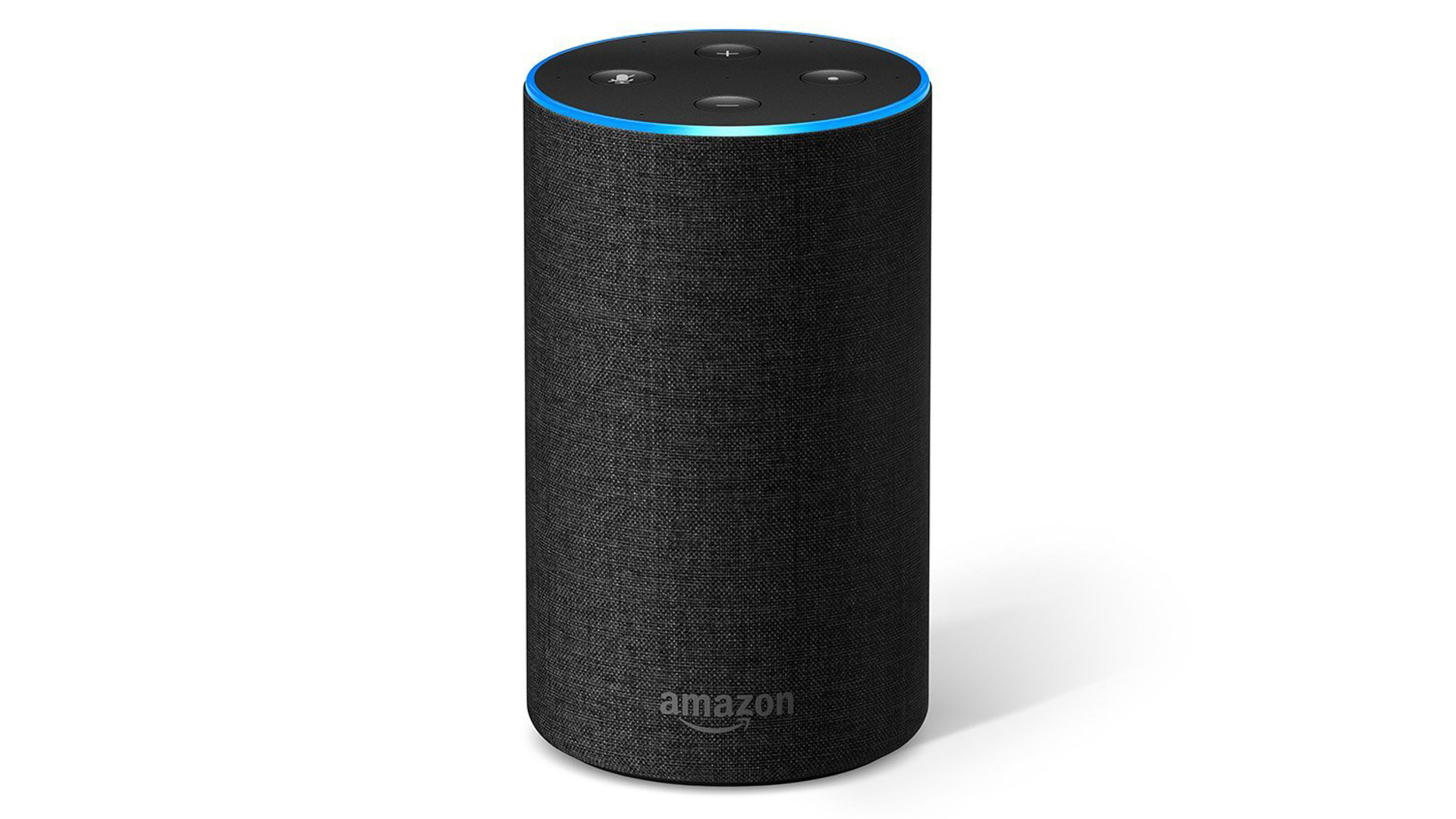 Amazon Echo (2nd Generation)
Cost: $99.99
Do you need affordable tech gift ideas? The Amazon Echo and Echo Dot were the best-selling items on Amazon during the holidays last year. And with a new-and-improved version on the market, the voice-controlled, do-it-all device seems poised to be a popular gift again this Christmas.
"Despite our best efforts and ramped-up production, we still had trouble keeping them in stock," Jeff Wilke, chief executive officer of worldwide consumer at Amazon, told Forbes last year.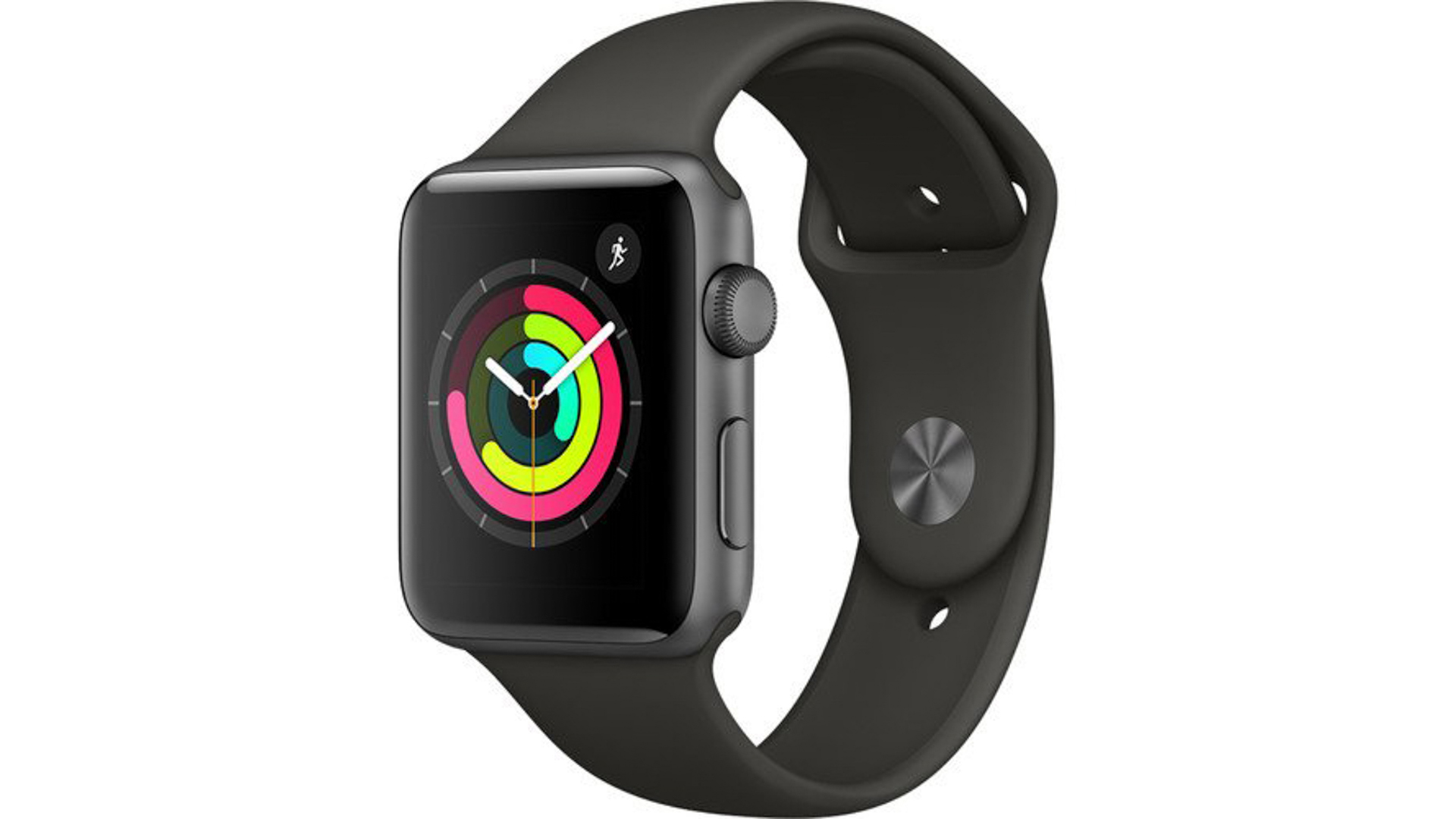 Apple Watch Series 3
Cost: From $329
Last year, the Apple Watch Series 2 sold out ahead of Christmas, and of course there's a new version available for tech-loving holiday shoppers this year. The watch was already selling out in stores just days after its launch in September, so you might want to get your hands on one fast to ensure your loved one gets theirs in time for the holiday.
More Tech Gift Ideas: 30 Futuristic Tech Gifts That Are Worth Top Dollar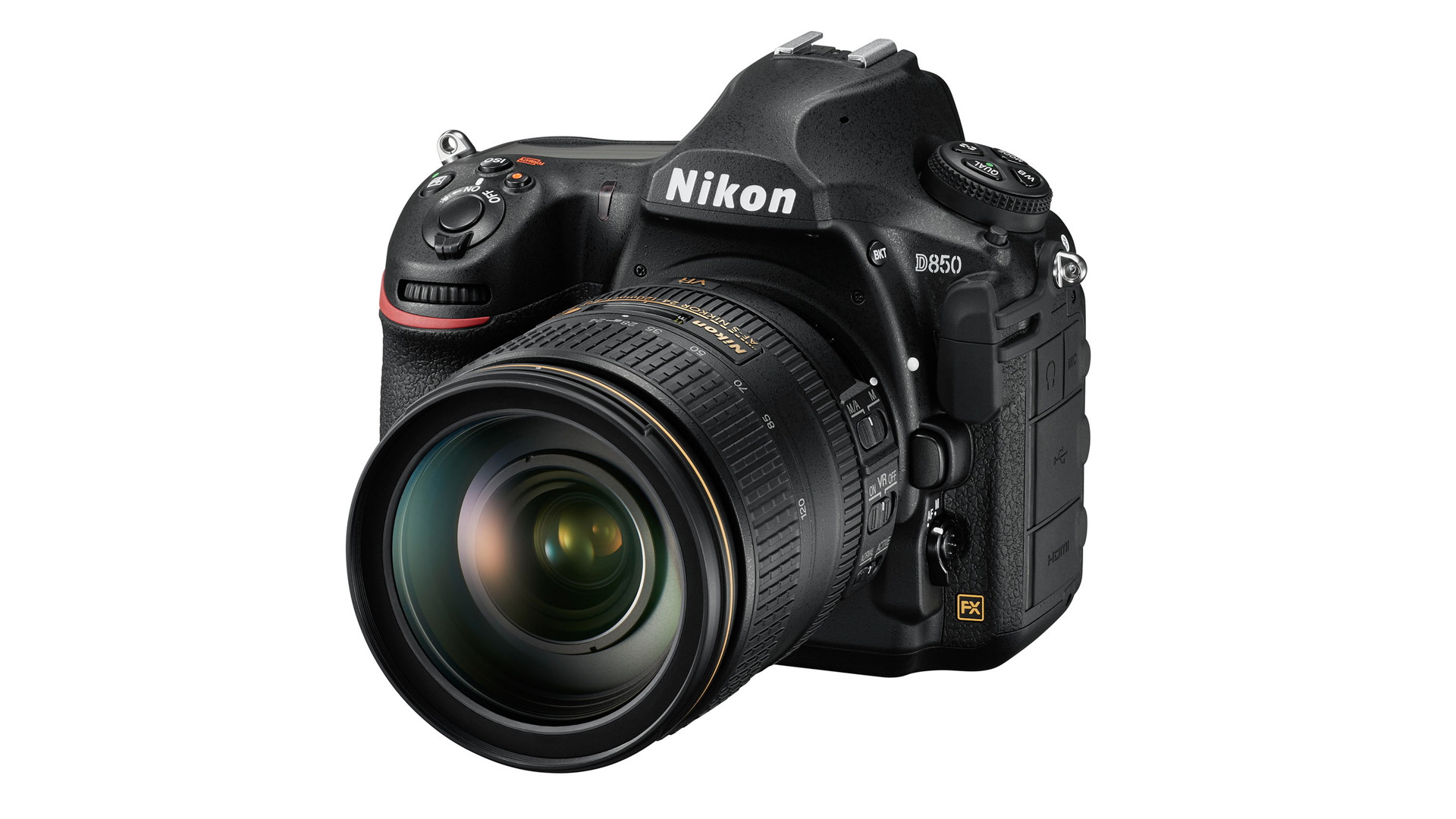 Nikon D850
Cost: $3,299.95
Nikon's latest high-end digital single-lens reflex camera sold out even before it officially went on sale in early September. The highly rated camera was called the "best all-round DSLR you can buy today" by Stuff.tv, so it seems to be living up to the hype. At time of writing, the product was backordered, so place your order now to jump in line for it.
Find Out: What Americans Really Want for Christmas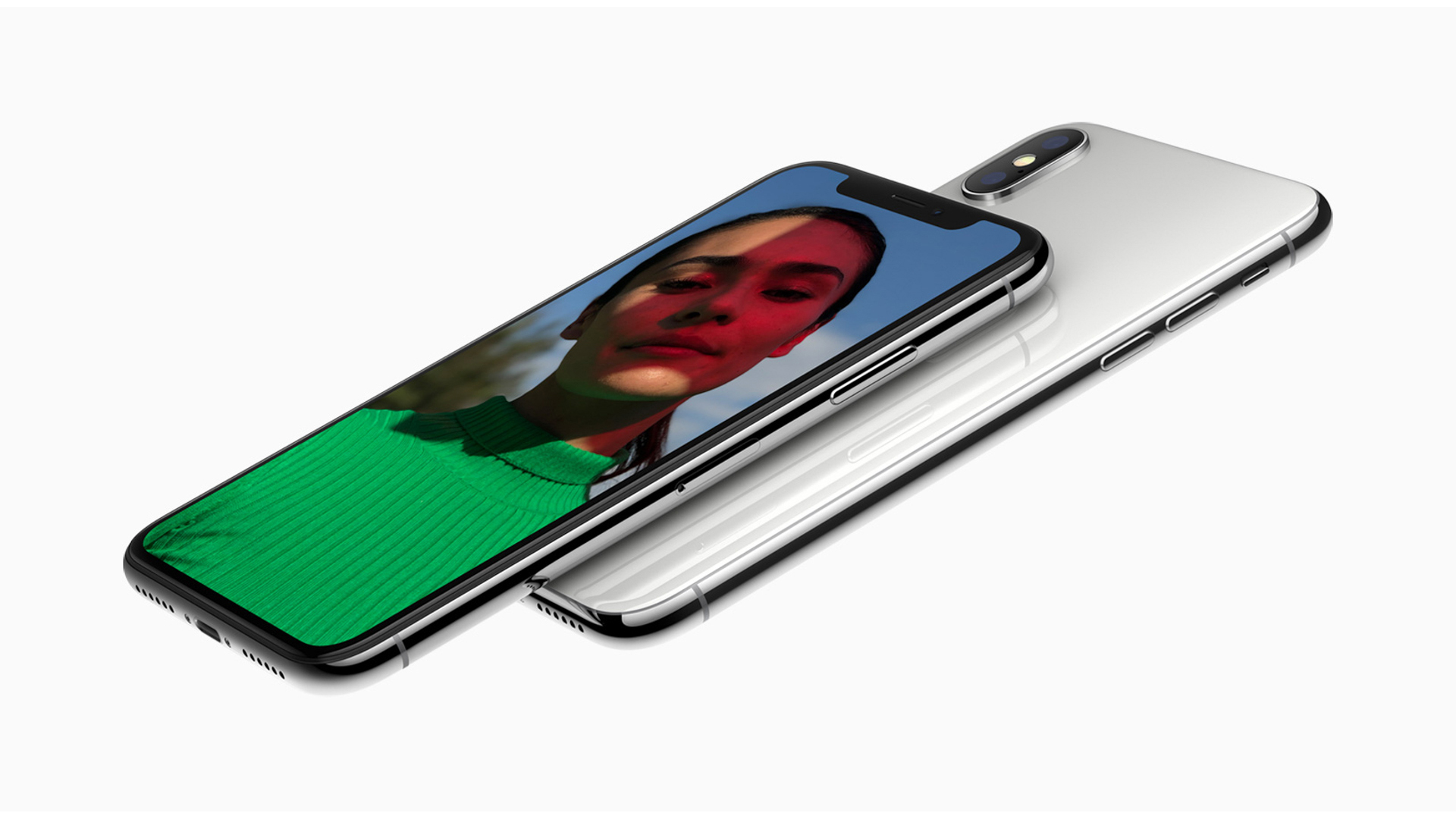 iPhone X
Cost: $999
"Electronics, especially phones, are classic gifts for every holiday season," said Natasha Rachel Smith, retail expert at the cashback site, TopCashback, who predicted the new iPhone will be a top-seller this season.
If the $999 price tag seems too steep, don't worry. Smith said there will likely be discounts and deals available around the time people are Christmas shopping. "Major cellphone providers offer deals around the holidays, so look out for any new phone or trade-in deals if you're looking to purchase the new phone as a gift." Once you see that deal, though, grab it.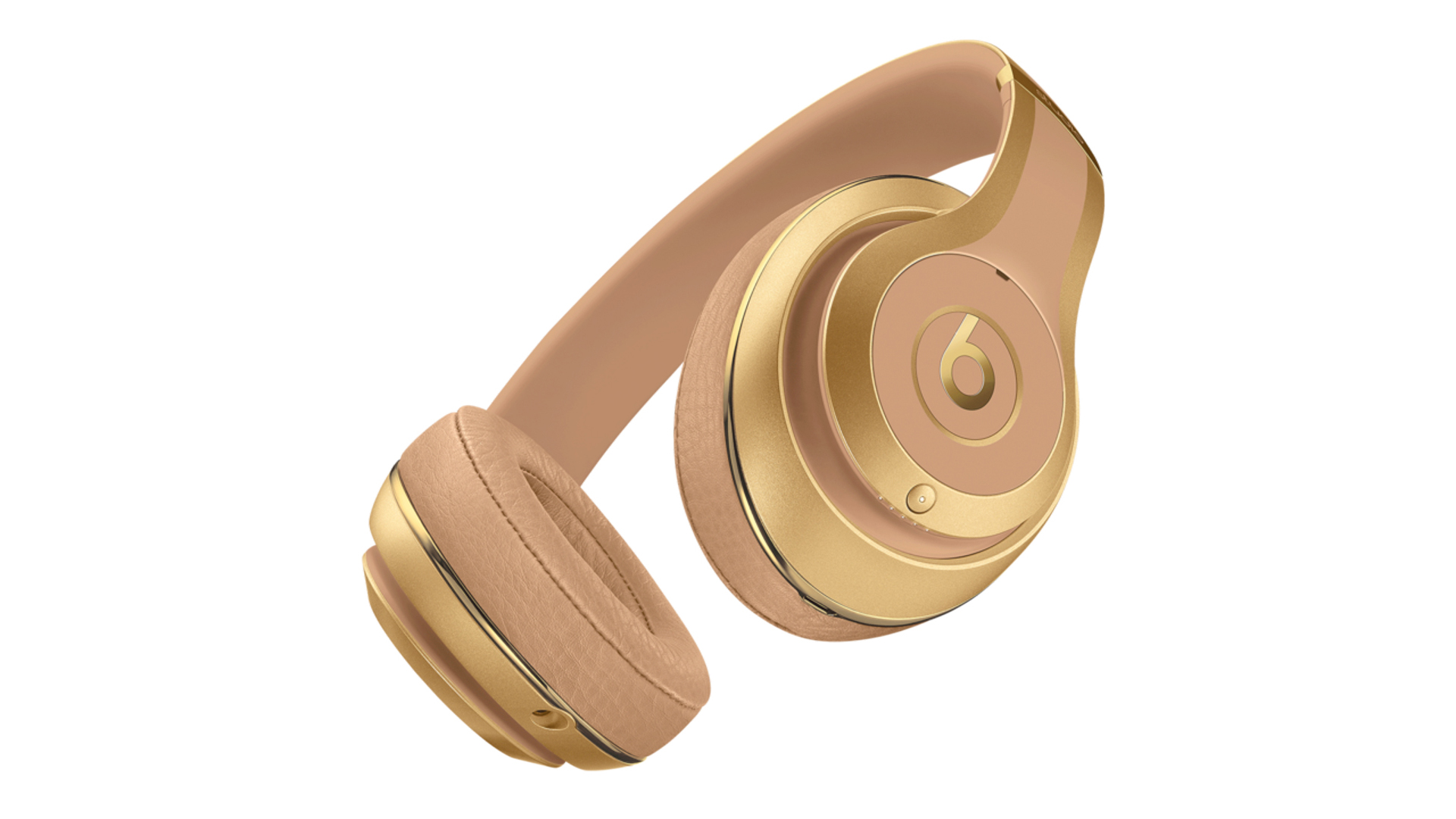 Balmain Beats Studio Wireless Over-Ear Headphones
Cost: $599.95
Balmain Paris has partnered with Beats by Dre to create headphones that are just as stylish as they are technologically advanced. Available in khaki and sand, the headphones feature gold trim and premium sound quality.
"This high-fashion upgrade on Beats is everything music lovers have been dreaming about," said Michelle Madhok, online shopping expert and founder of deals site SHEfinds, who predicted the headphones will be very popular this Christmas. "Heck, even Kylie Jenner loves the new style, so you know it's good."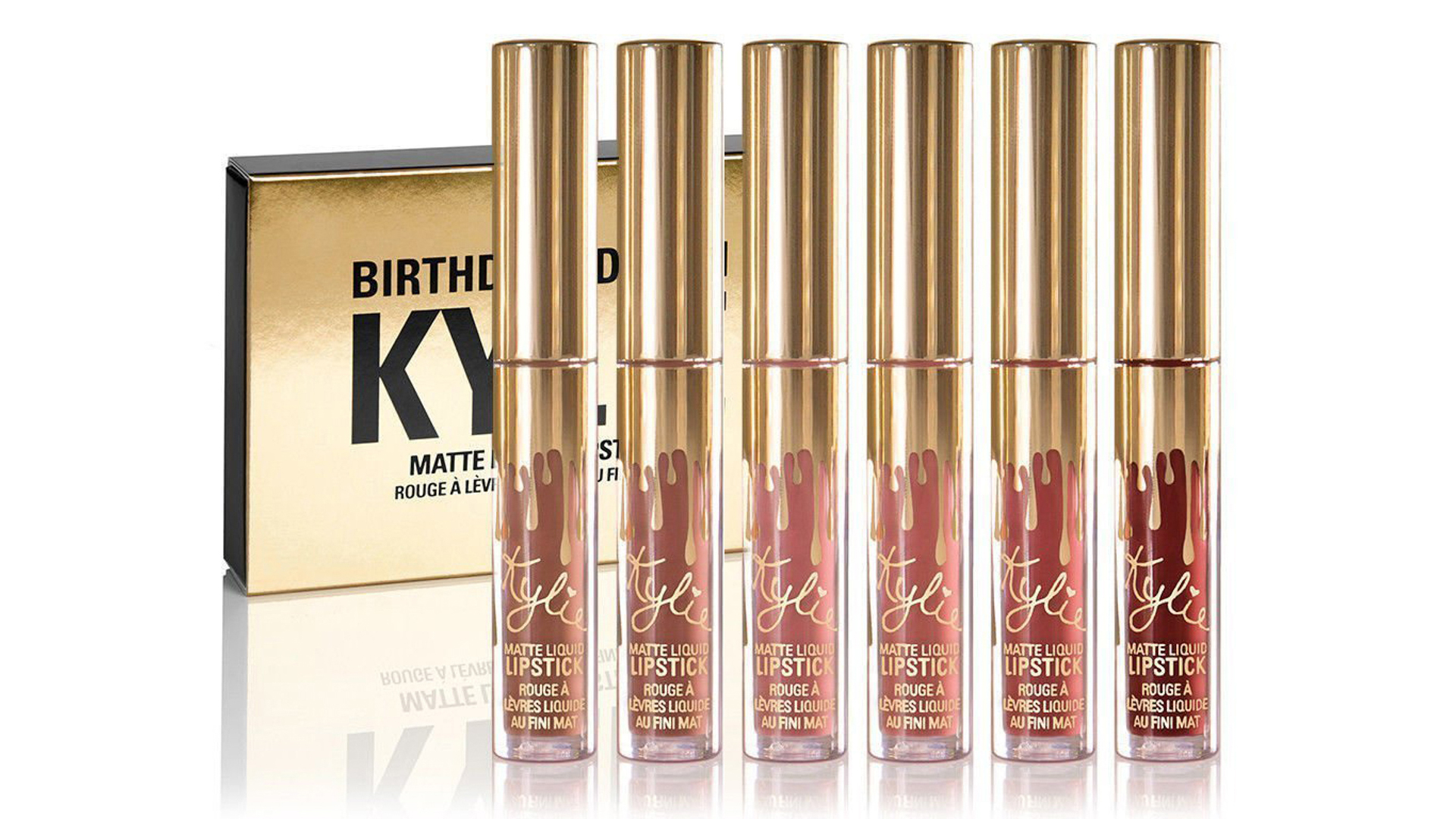 The Latest Kardashian Beauty Release
Cost: TBD
If you want to give your loved one a must-have beauty gift for the holidays, you might be considering one of the Kardashian-Jenner products. Kylie Jenner's lip kits sold out in minutes after their initial launch, and big sister Kim Kardashian's KKW Beauty contour kits sold out in less than three hours after their launch. As members of one of the most business-savvy families in the nation, it's likely the Kardashian-Jenner sisters will come out with beauty launches just in time for the holidays — and they'll probably sell fast.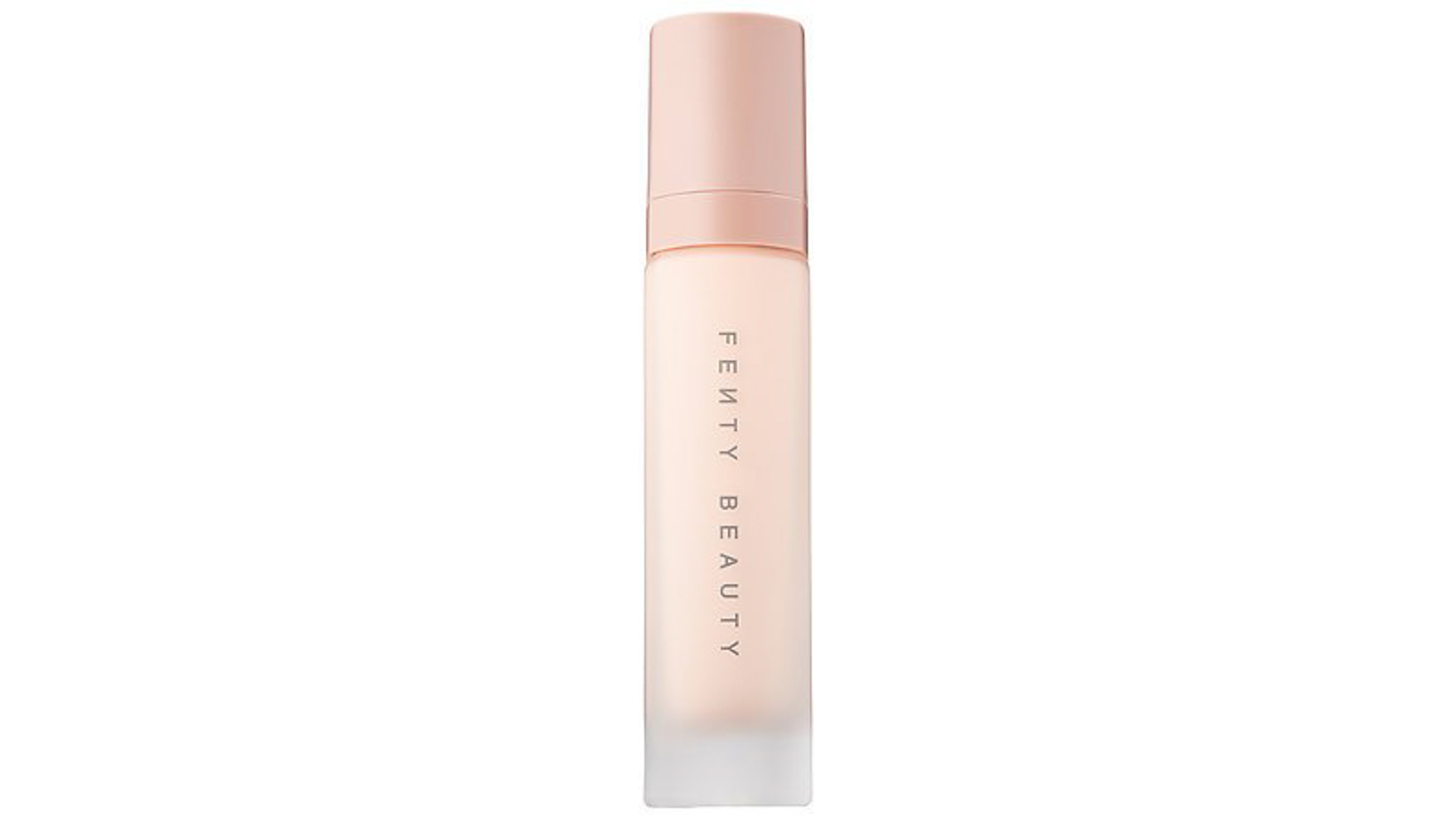 Fenty Beauty by Rihanna Galaxy Collection
Cost: Starts at $19
Rihanna created her beauty line to be suitable for people of all skin tones, including darker shades that are sometimes not produced by other beauty brands. Appealing to a wider range of women has also proved to be a smart business decision, as many of her deeper color offerings have sold out in Sephora stores and online. The singer-slash-designer has created another sure-to-sell-out beauty must: her new holiday Galaxy Collection, which launched on Sephora on Oct. 13.
"It is anticipated the Fenty Beauty holiday Galaxy Collection will fly off the shelves," said TopCashback's Smith. "Fans will not want to miss the new holiday collection, which includes an eyeshadow palette, eyeshadow brush, glitter eyeliner, lip glitter and lipstick."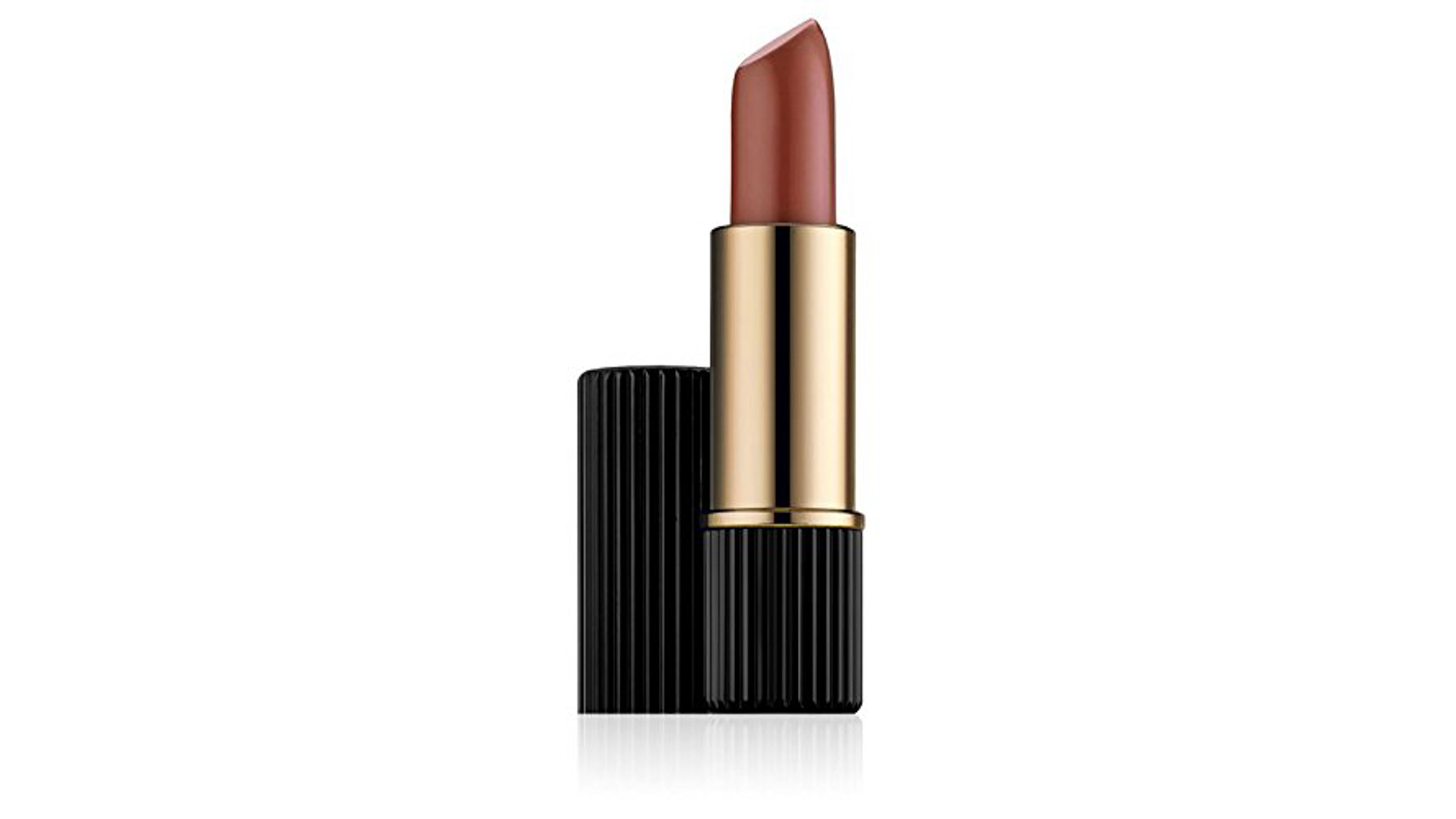 Esteé Lauder's Victoria Beckham Collection
Cost: From $34
Victoria Beckham's latest collaboration with beauty brand Esteé Lauder includes lipsticks ($50), eyeshadow palettes ($75), highlighter ($75) and more — but popular items and shades likely won't be available for long.
"Victoria Beckham knew exactly what she was doing when she teamed up with Estée Lauder for her second collection," Madhok said. "From a bronzer to a lipstick, there's something that is sure to be on everyone's wish list this year."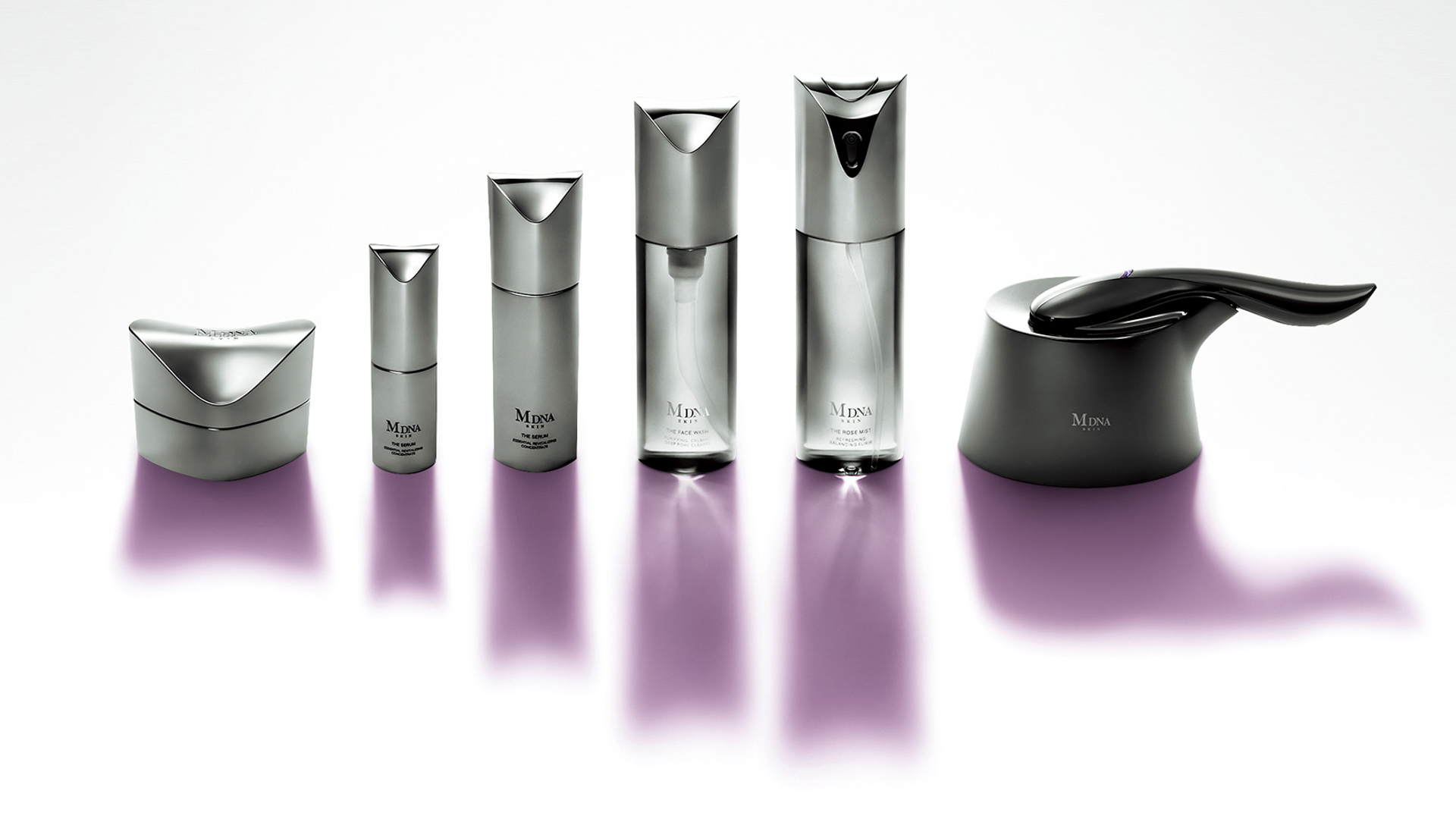 MDNA SKIN
Cost: Starting at $50
Madonna's MDNA SKIN skin care line is finally available in the U.S., and is sold exclusively at Barneys New York. Products include eye serum ($180), a clay mask ($120) and face wash ($50).
"Everyone loves a good skin care routine, especially one curated by their favorite iconic celebrity. That's why Madonna's MDNA Skin line is sure to sell out fast this holiday season," Madhok said.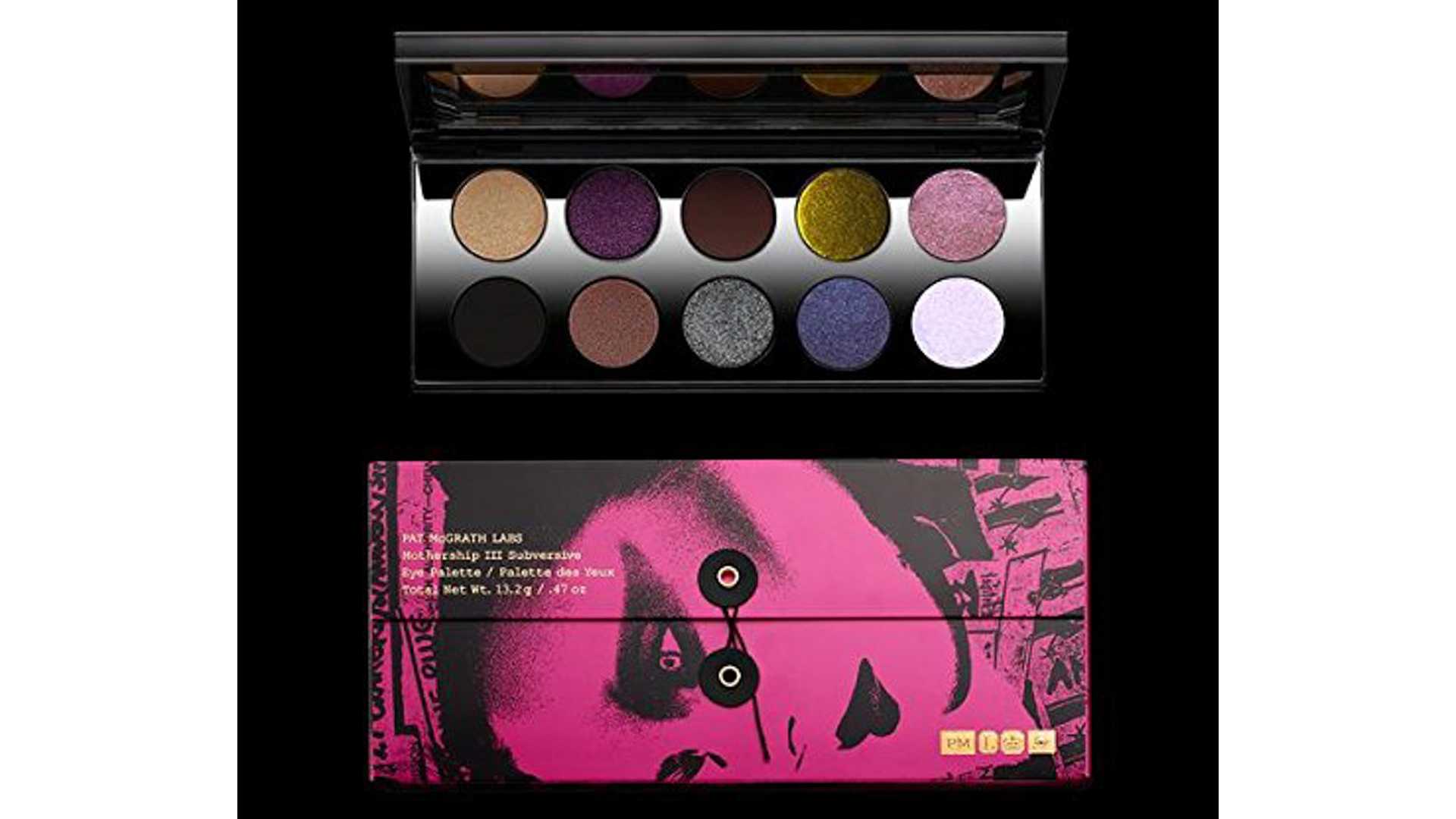 Pat McGrath Labs Mothership III Eyeshadow Palette
Cost: $125
"It's no doubt that makeup lovers everywhere will be asking for Pat McGrath makeup this holiday season," Madhok said. "The three Mothership eyeshadow palettes feature a range of colors from metallics to shimmery hues."
McGrath's latest Mothership palette debuted at the end of October and quantities are limited. If something from this collection is on a loved one's wish list, grab it soon.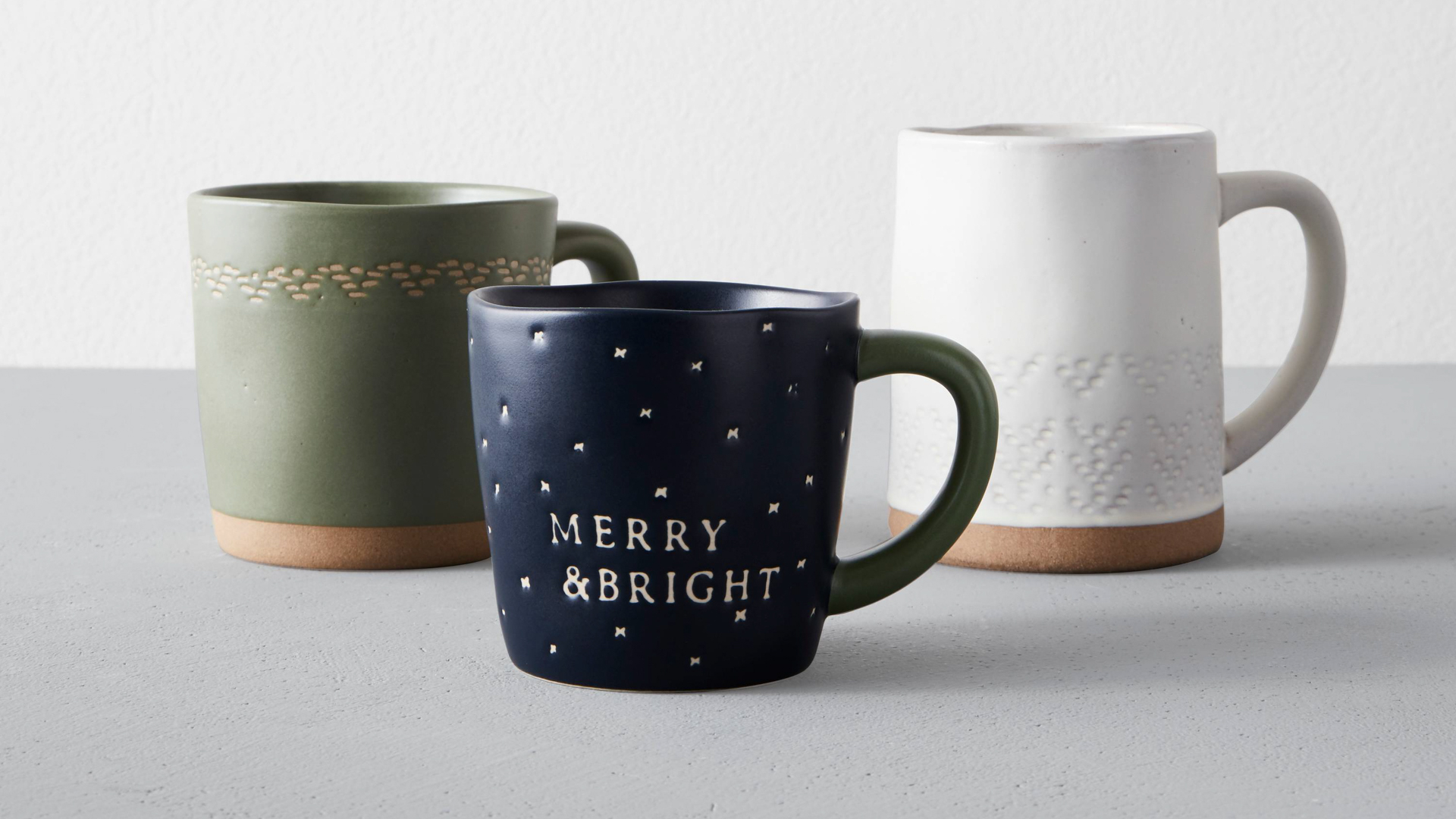 Hearth & Hand With Magnolia Collection
Cost: From 99 cents
Target has teamed up with HGTV stars Chip and Joanna Gaines for a sure-to-be-popular home and lifestyle collection that includes home decor, kitchen and dining wares, holiday decor, one-of-a-kind gifts, stationery, sleepwear and dog products. Given the popularity of their show, "Fixer Upper," it's likely this collection will fly off the shelves.
Madhok predicted the home decorating items will be the biggest sellers. "It's no secret that Chip and Joanna Gaines know how to decorate a home, so you definitely don't want to miss their Hearth & Hand with Magnolia home and lifestyle collaboration with Target," she said.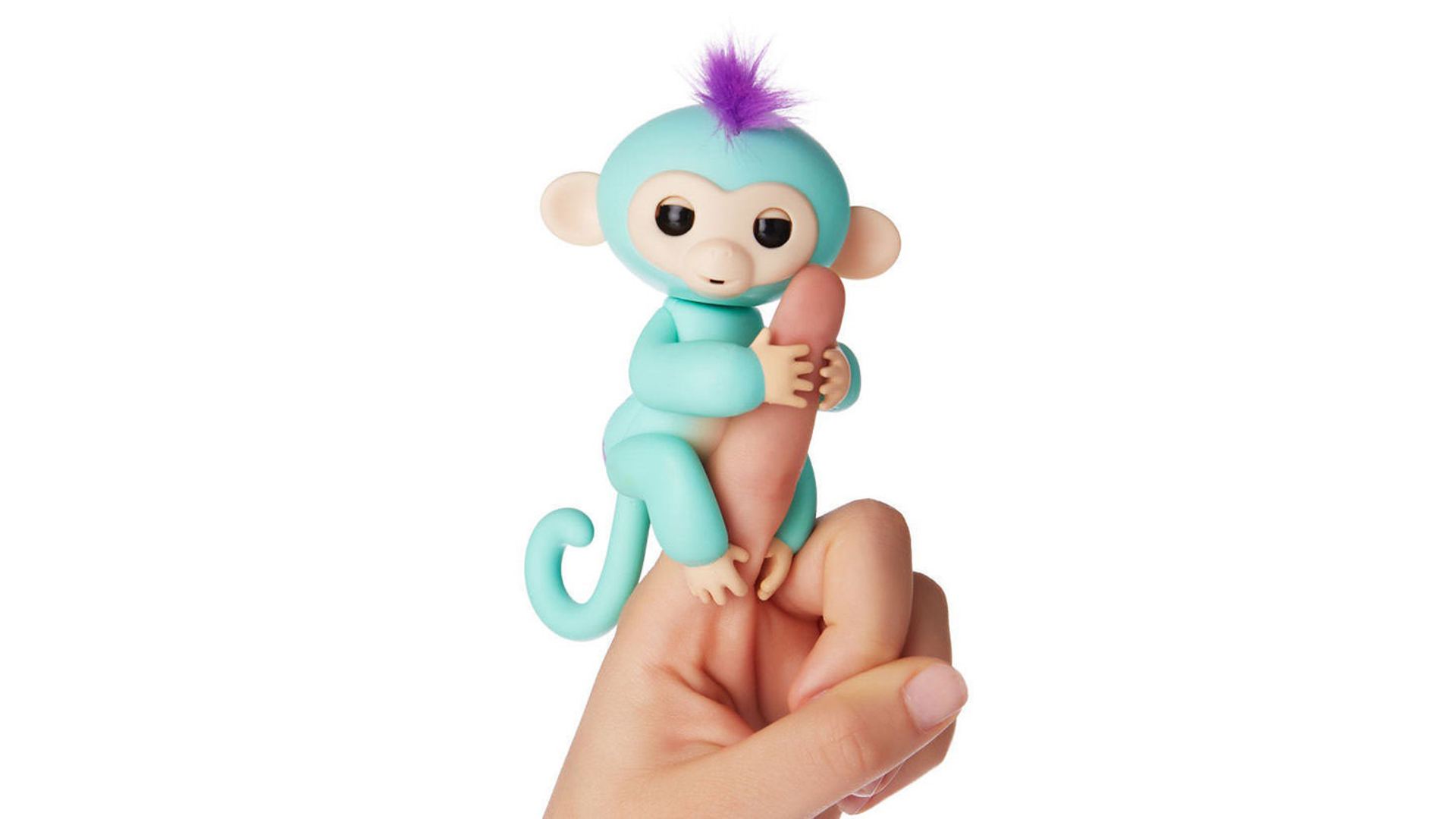 WowWee Fingerlings Interactive Baby Monkey
Cost: $14.99
Fingerlings are poised to be this year's Hatchimals, Time reports. The palm-sized baby monkey toy blinks its eyes, moves its head and makes monkey noises in response to sounds, motion and touch when it is curled around a finger. The toy landed on the hottest-toys list of both Walmart and Toys R Us and is already selling out.
"Fingerlings are the hottest kids' toy this Christmas season," said Smith of TopCashback. "They are swinging off the shelves — literally. Big-box retailers such as Walmart, Target, Best Buy and Toys R Us are sold out online and in-store, making it difficult to get your hands on the interactive pet. Keep your eyes peeled for pre-orders from notable retailers to ensure you can snag one for the holidays."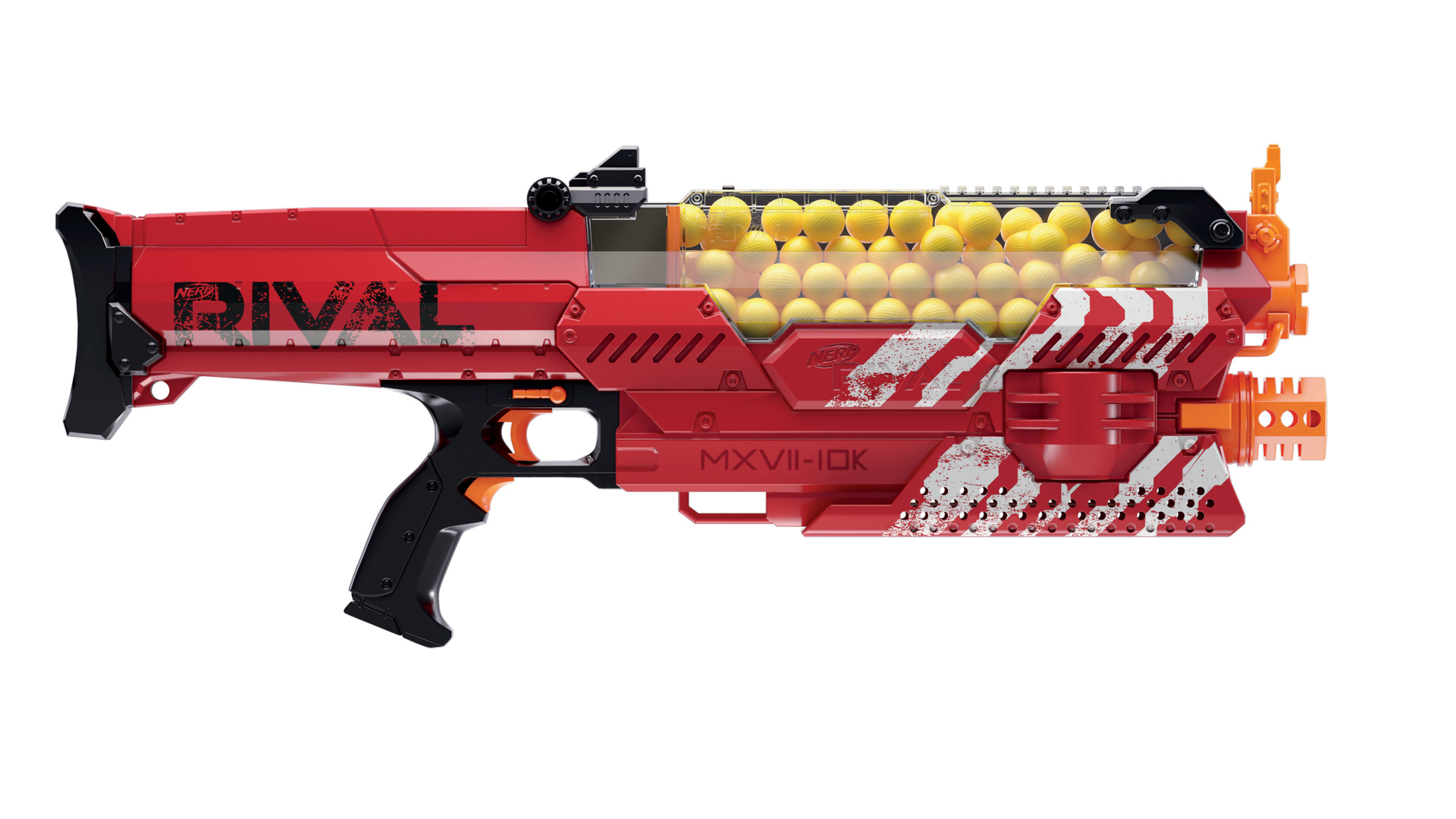 Nerf Rival Nemesis MXVII-10K Blaster
Cost: $99.99
This fully motorized NERF blaster is sure to be at the top of lots of boys' and girls' Christmas lists this year. The blaster, which comes in red and blue, boasts a high-capacity hopper that holds up to 100 high-impact rounds. It also earned a place on both the Walmart and Toys R Us hottest-toys lists.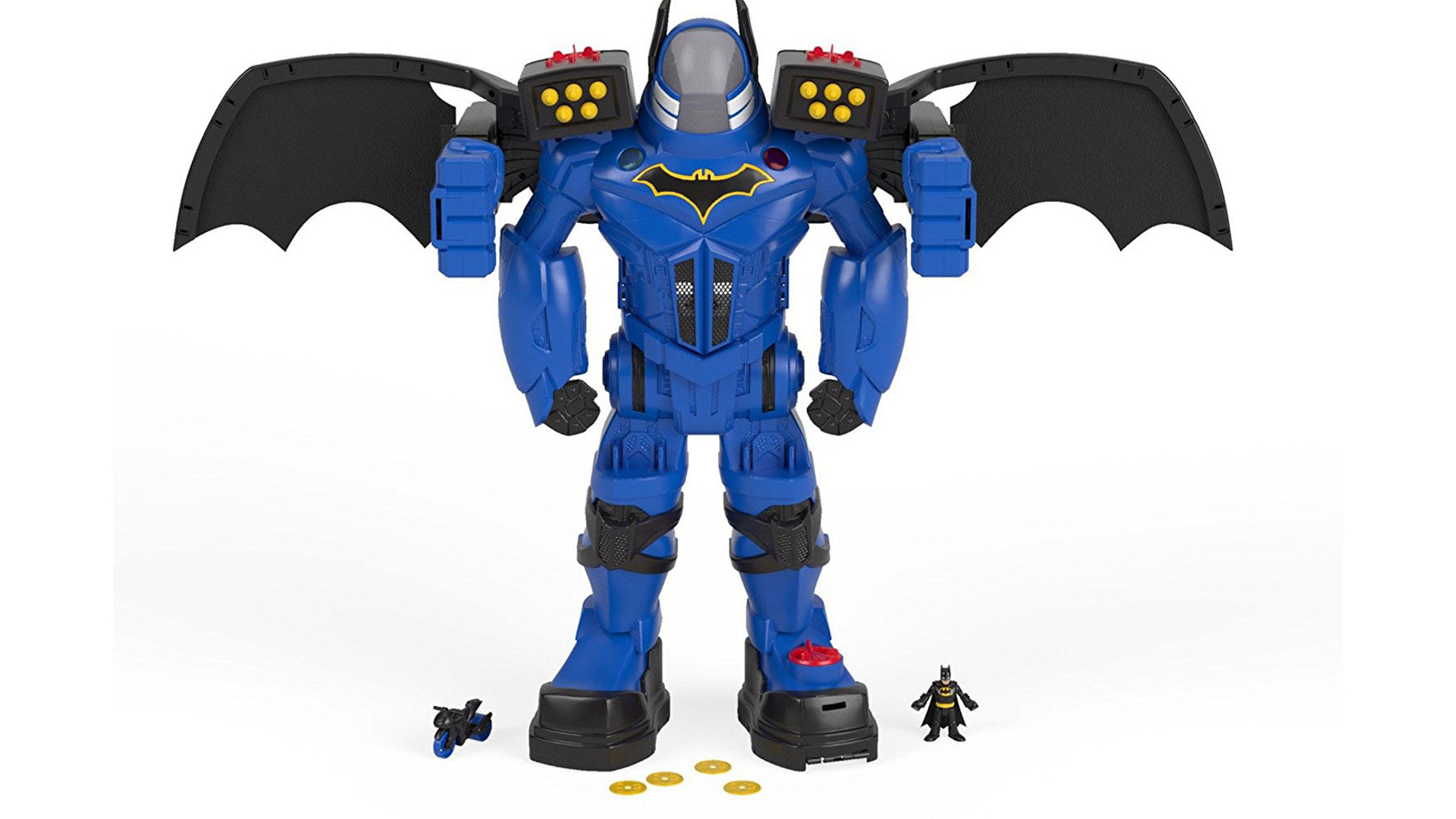 Imaginext DC Super Friends Batman Batbot Xtreme
Cost: $110
This Batman toy, suitable for children ages 3 to 8, was chosen as a hot toy by both Walmart and Toys R Us. It's over 2 feet tall and features wings, punching fists, projectile launchers, a hidden batcycle and a voice changer. It's poised to be the "it" superhero toy this Christmas.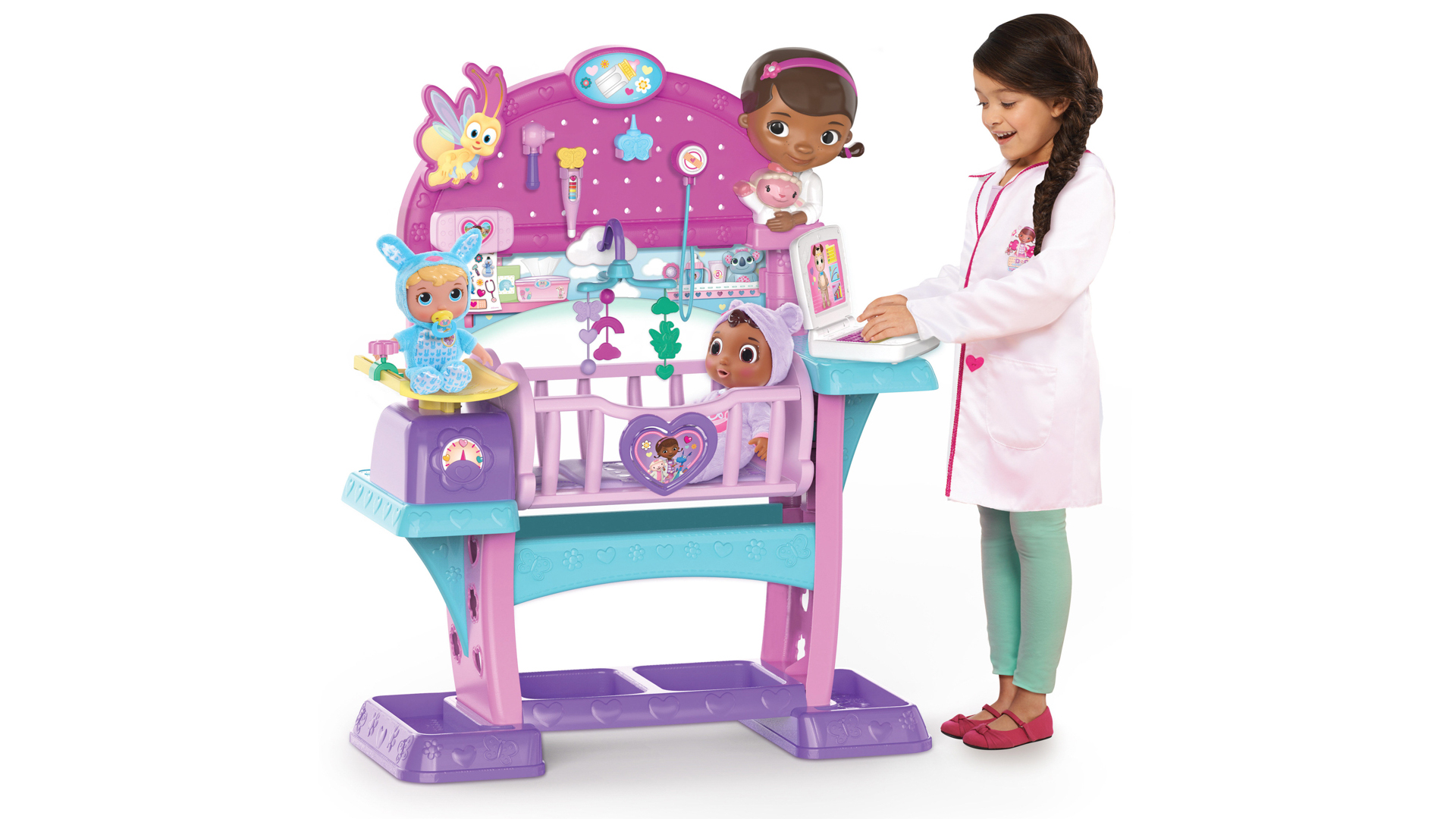 Disney Junior Doc McStuffins Baby All in One Nursery
Cost: $79.97
The Disney play center allows children to play pediatrician and learn about child care. It comes with baby-care accessories and a light-up laptop prop. The toy is featured on both the hottest-toys list of both Walmart and Toys R Us and was rated 4.2 out of 5 stars by Walmart customers.
More Gift Ideas: The Best Gifts for the Disney Fanatic in Your Life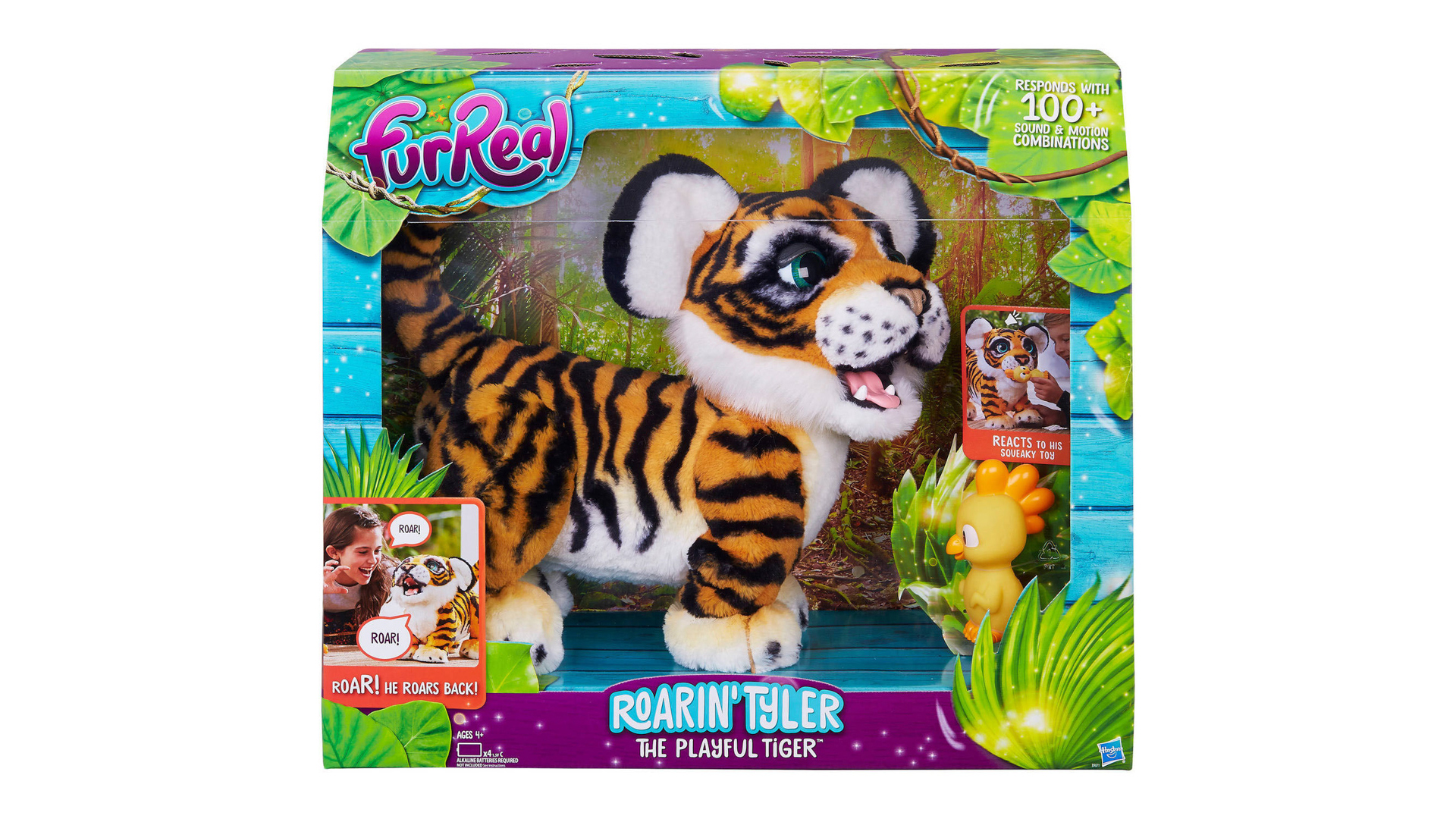 FurReal Friends Roarin' Tyler the Playful Tiger
Cost: $129.99
Roarin' Tyler does just what his name says — the stuffed tiger cub responds to sounds by roaring back. Tyler is able to respond to sounds and touch with more than 100 sound-and-motion combinations. His sophisticated range of responses has landed him on both Walmart's and Toys R Us' hottest-toys list — an indicator this toy likely will sell out fast.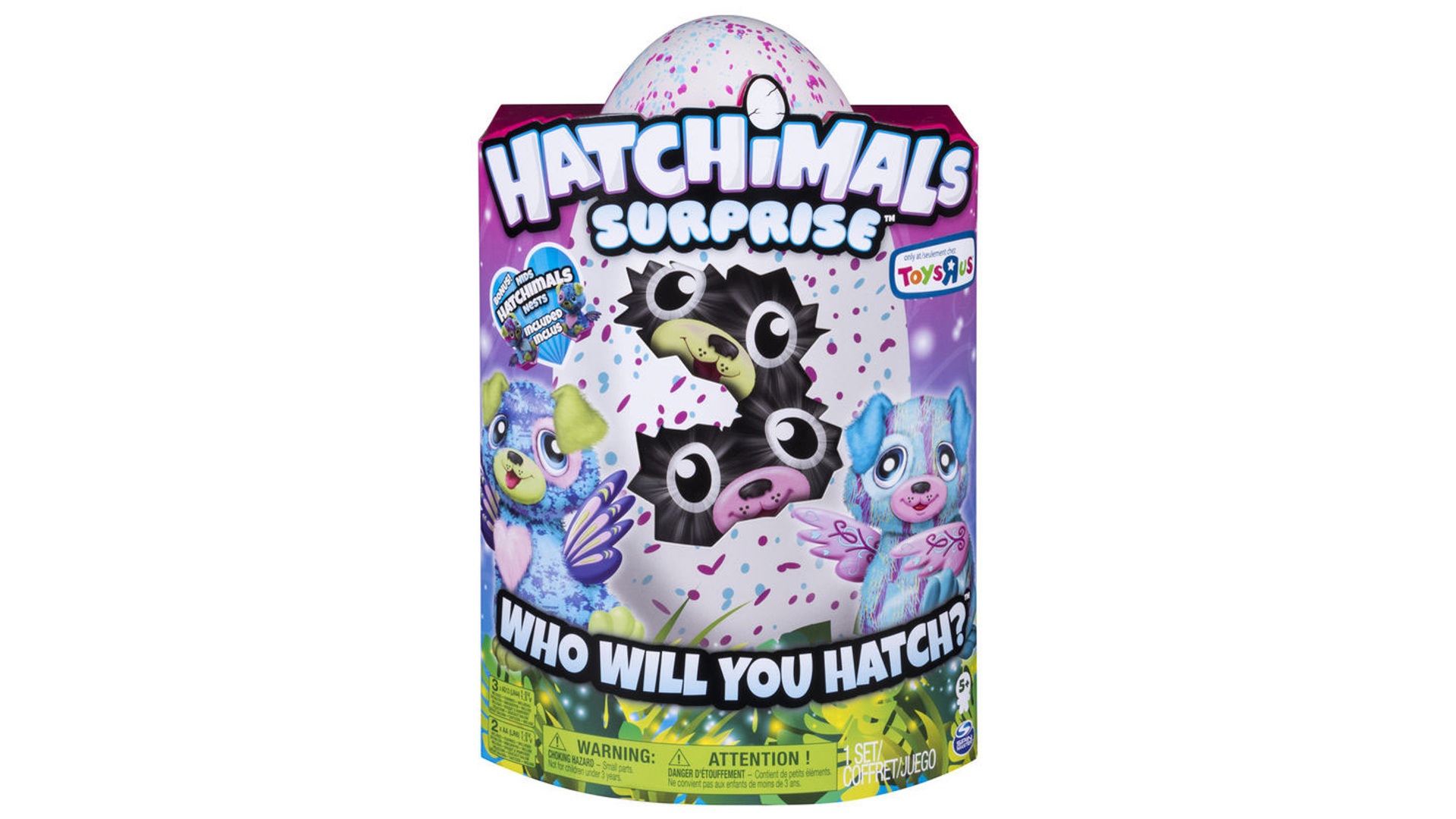 Hatchimals Surprise
Cost: $69.99
Even if you were able to get your hands on a Hatchimals last Christmas season, your child likely will want the newest Hatchimals release: Hatchimals Surprise.
The new Hatchimals features two creatures in the same egg, and also comes in two new species, Peacats and Giravens. In addition, some retailers are selling their own "exclusive" species: Walmart has Zuffins, Target has Ligulls and Toys R Us has Puppadee. The toy is predictably on both the Walmart and Toys R Us hottest toys lists and is selling out already.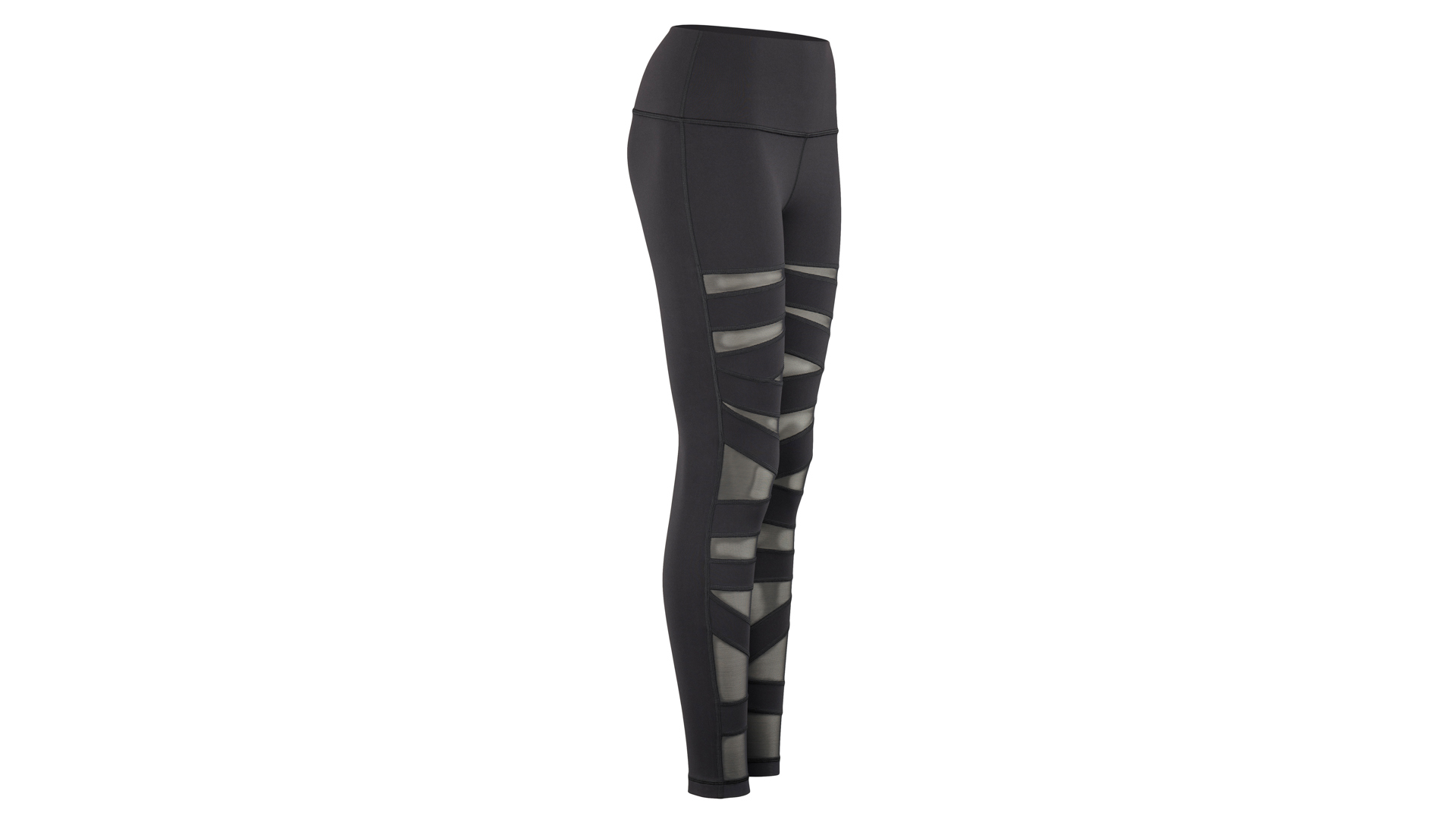 Lululemon Leggings
Cost: From $88
Smith said the popularity of "athleisure" means high-end leggings will be a popular holiday gift this year.
"Lululemon is a necessity for exercise-conscious gurus, and their leggings have grown in popularity for everyday use," she said. "While it is known for being slightly more expensive than its competitors, the classy workout gear's quality is made to last. Leggings make the perfect gift for any active male or female in your life, but make sure to grab a pair sooner rather than later to avoid missing out on the correct size."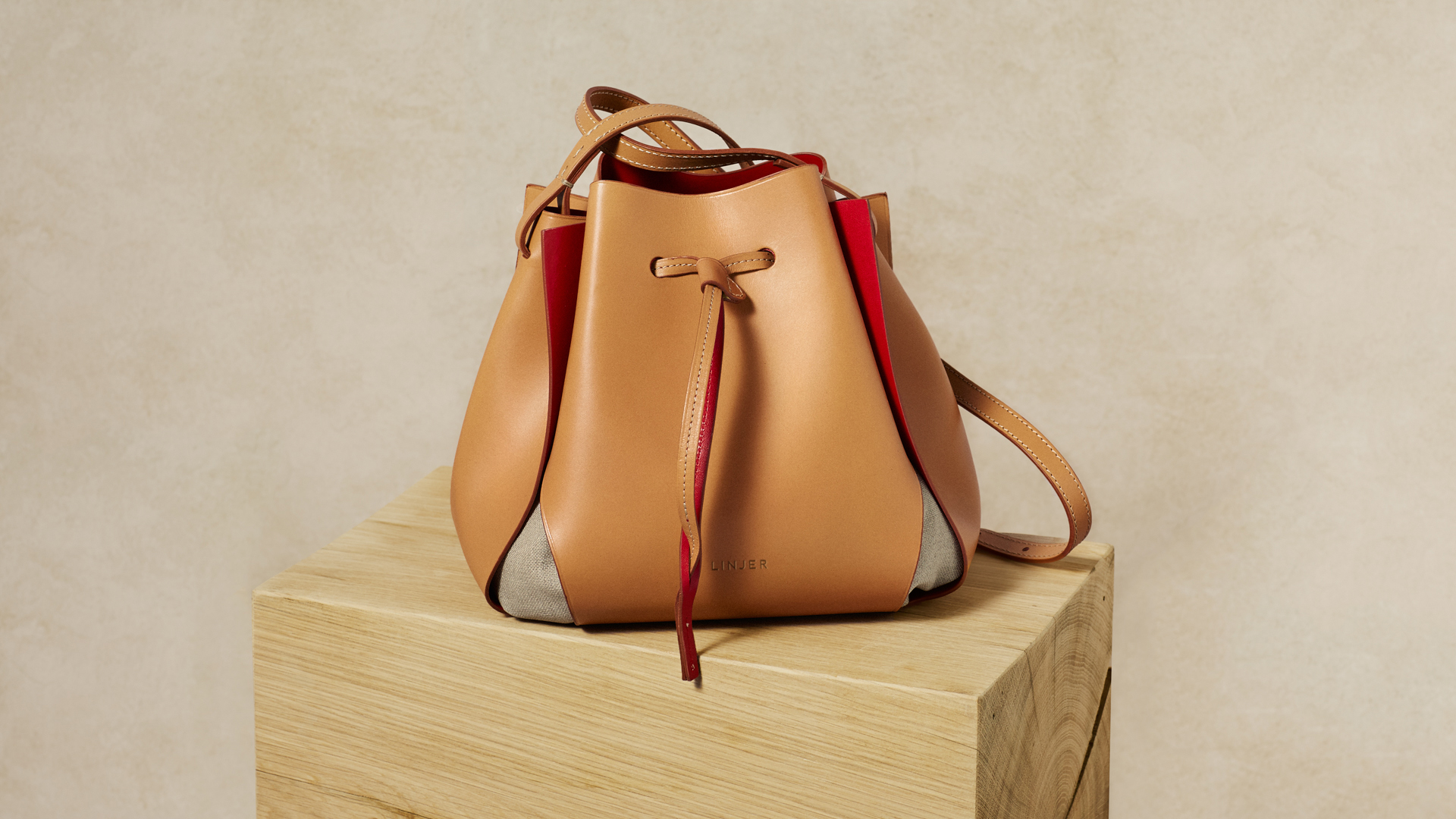 Linjer Tulip Bag
Cost: $425
High-end leather goods brand Linjer has created a cult following with the release of its "Tulip" bag, which comes in three color combinations. The bag had a 2,000-person waitlist before its release. At time of writing, the manufacturer was accepting pre-orders for early December shipping. Order fast if you want to get your hands on one by Dec. 25.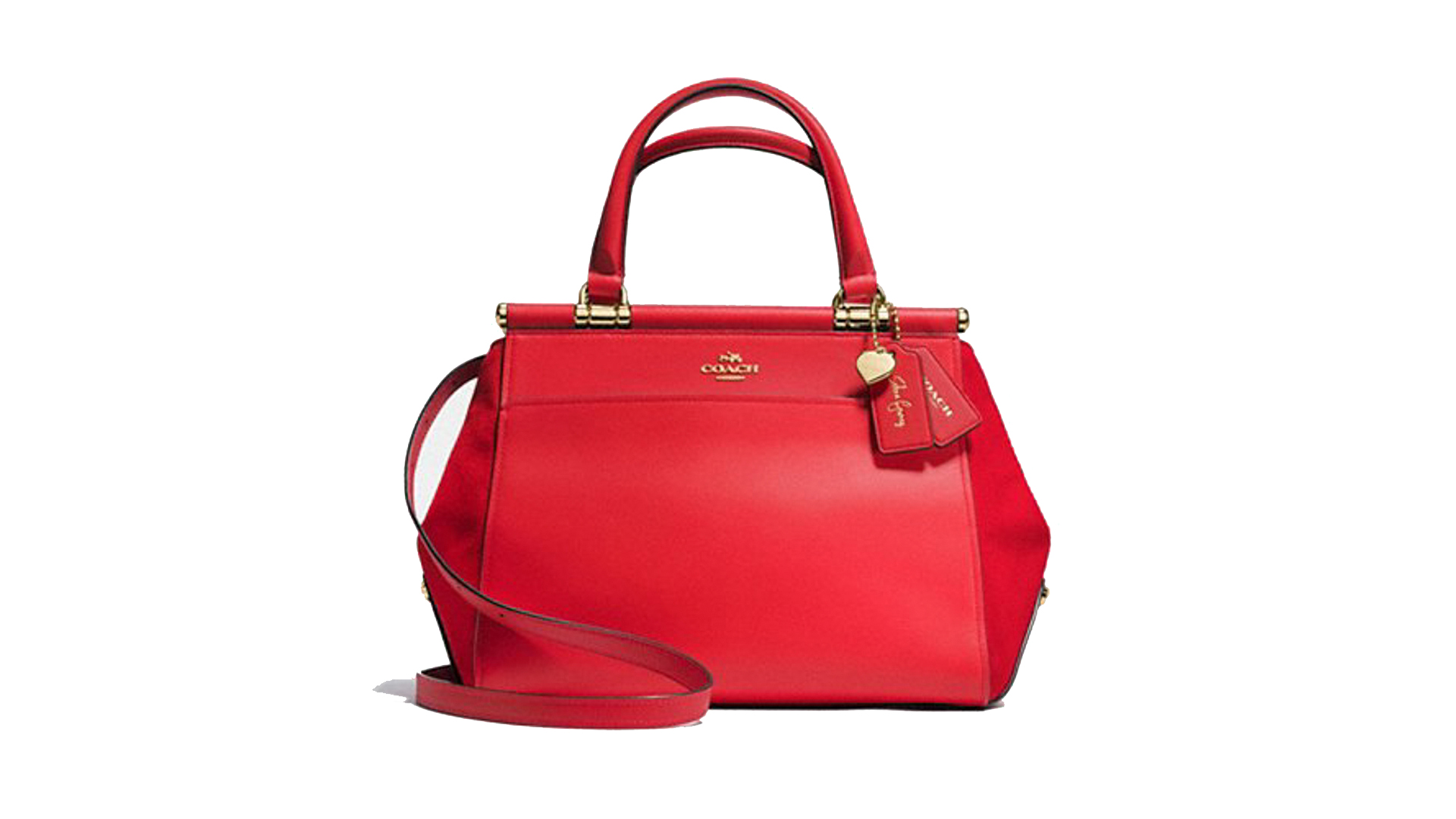 COACH x Selena Gomez Grace Bag
Cost: $395
Madhokm, of SHEfinds, predicted the Selena Gomez-designed handbag will top every fashionista's shopping list.
"The cherry red Selena Grace Bag is perfect for the holiday season," she said. "Not to mention, the price is also super-affordable for a chic handbag designed by Coach and Selena Gomez."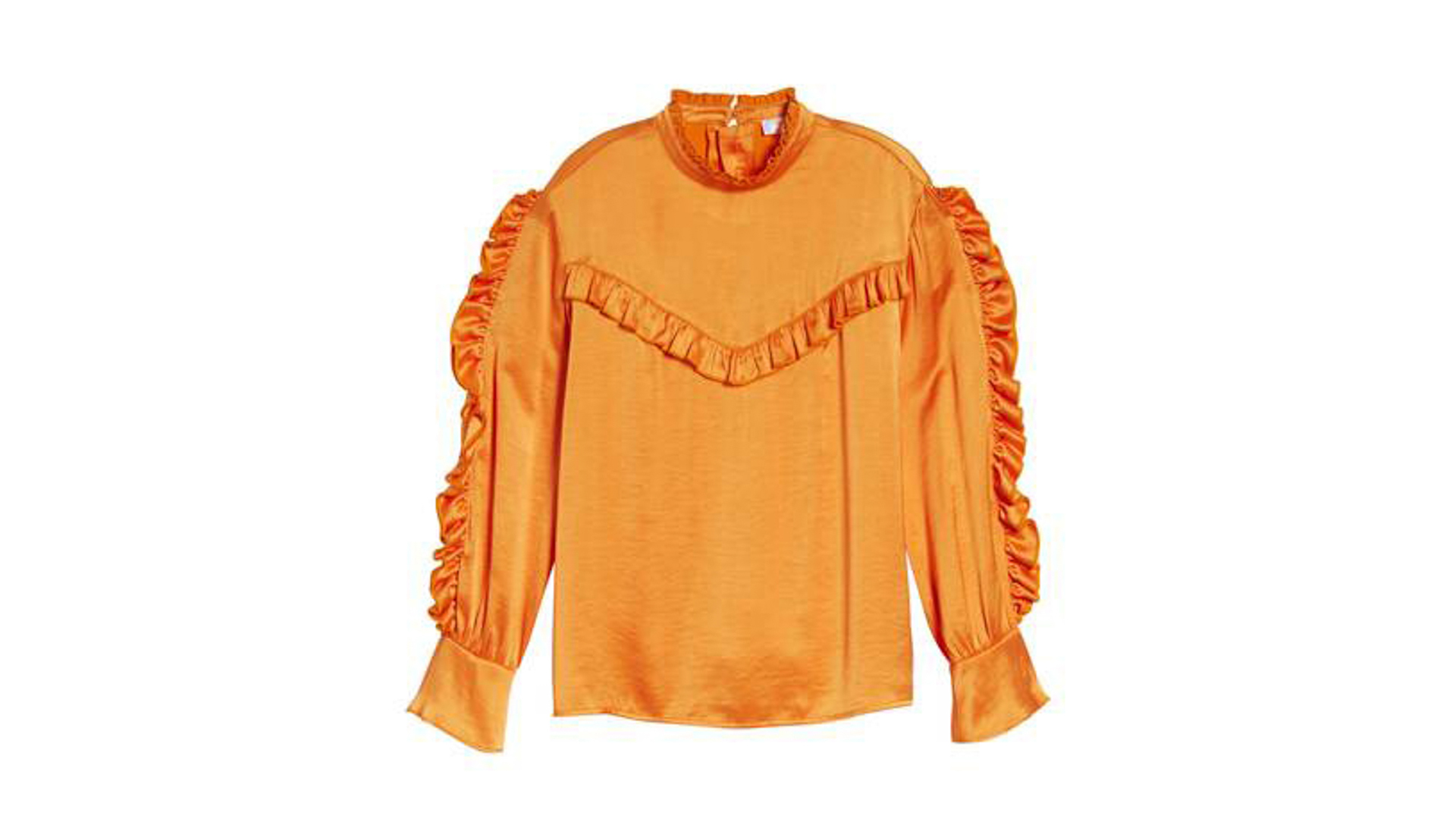 Something Navy x Treasure & Bond Collection
Cost: From $39
Fashion influencer Arielle Charnas, known for her blog Something Navy, launched her first collection with Nordstrom this fall, and it boasted more than $1 million in sales in less than 24 hours, WWD reported. The collection includes sweaters, dresses, tops, shoes, jackets, jeans and accessories, and prices range from $39 for a multistrand necklace to $189 for a leather miniskirt.
"The hype surrounding the Something Navy/Nordstrom collaboration was enormous," Madhok said. "The exclusive collection with influencer Arielle Charnas quickly began selling out." While many sizes are currently out of stock, Madhok said the collection will be restocked in mid-December just in time for the holiday.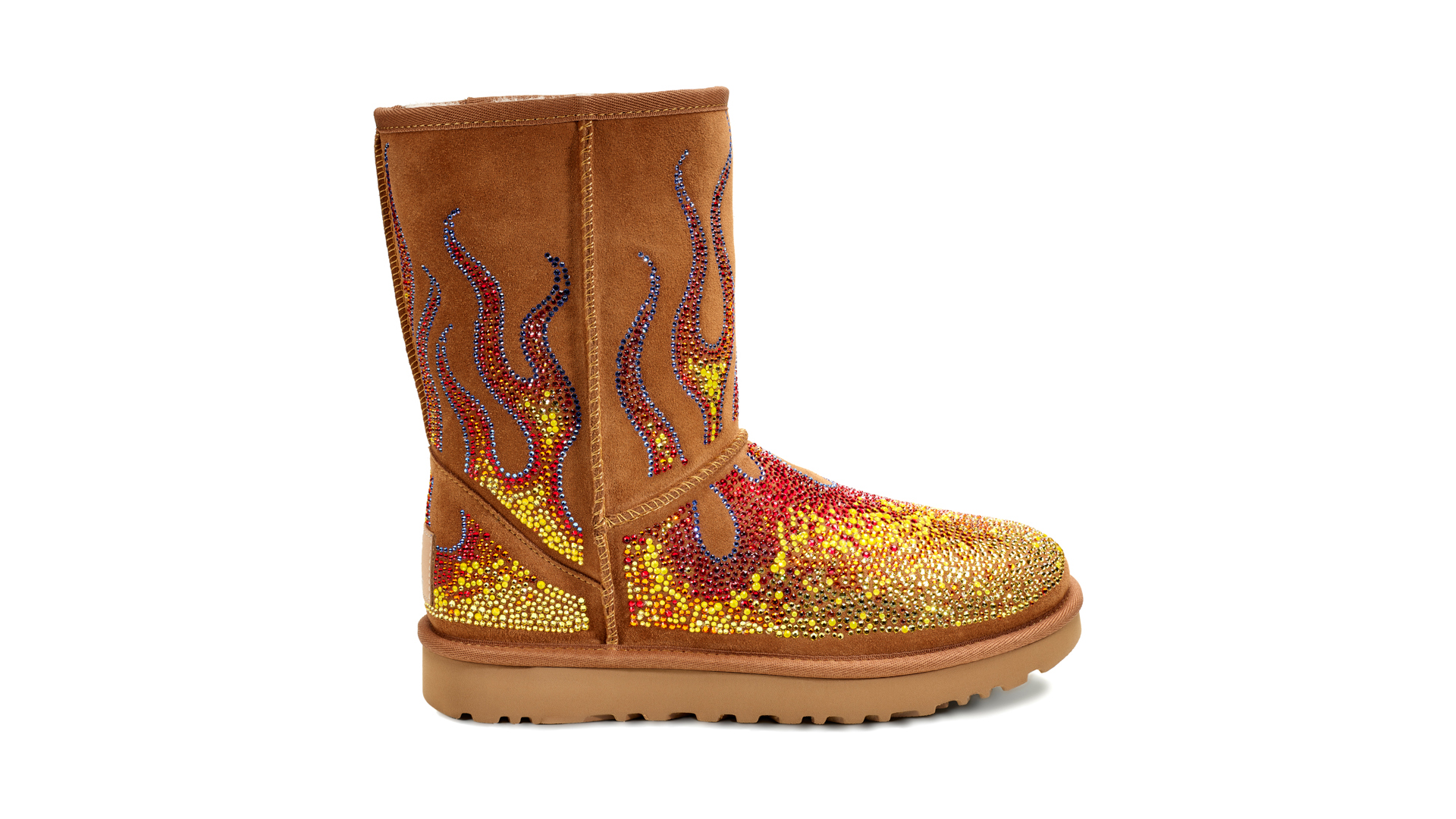 Jeremy Scott x UGG Collection
Cost: From $595
Designer Jeremy Scott's design collaboration with UGG includes jeweled loafers ($595) and classic UGG boots adorned with Swarovski crystal flames ($995). Despite the high prices, the boots are already on backorder, and Madhok predicted they will remain popular through holiday shopping season.
"The UGG x Jeremy Scott capsule collaboration was the upgrade we didn't know we needed for our favorite comfy shoes," she said. "It's a little too difficult to say no to these elaborate UGG boots."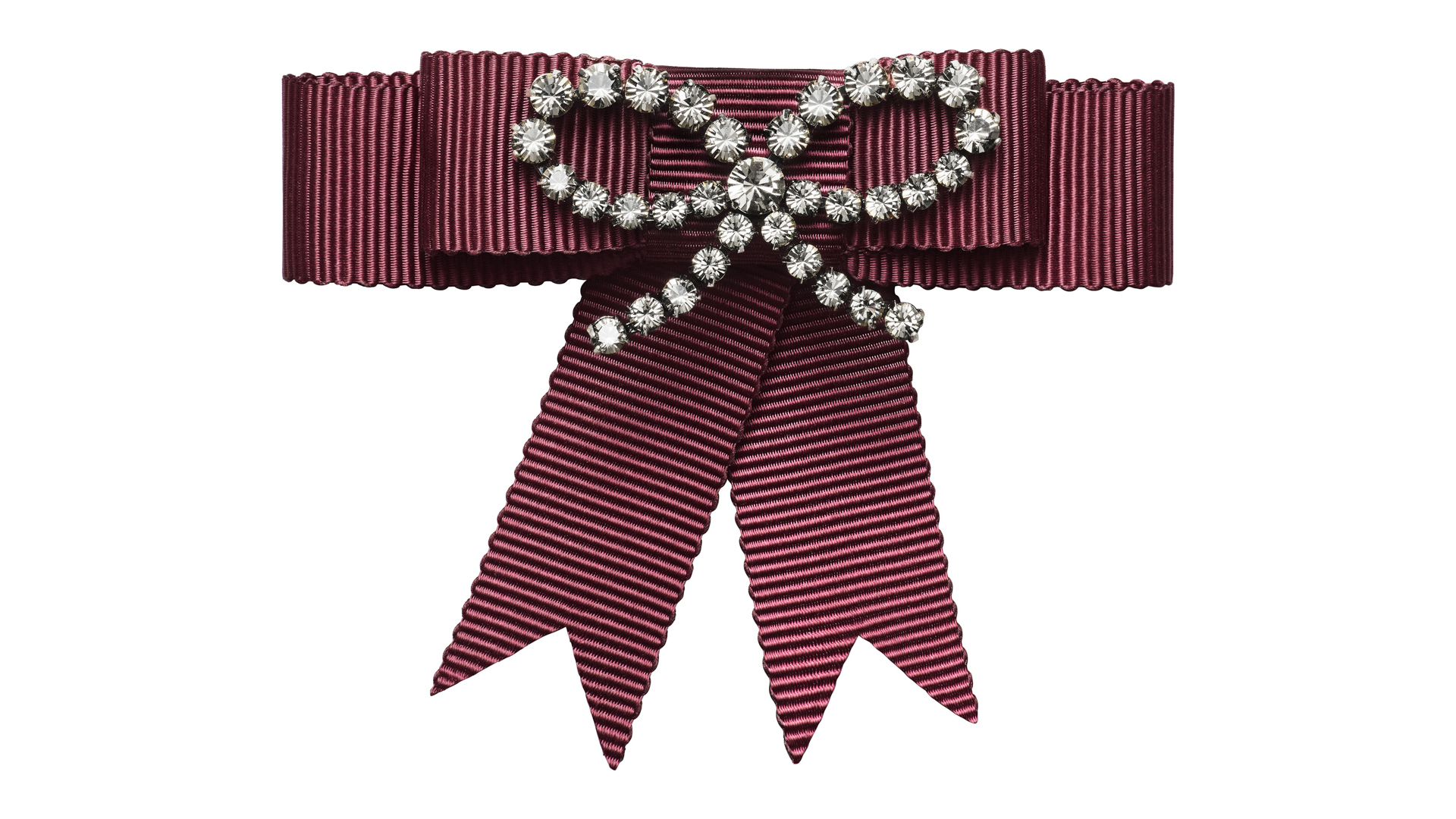 Erdem x H&M Collection
Cost: Starting at $29.99
London-based high-end brand Erdem has launched its collaboration with H&M, and the collection undoubtedly will be popular with budget-conscious fashion enthusiasts. Prices for items in the line range from $29.99 for a bow accessory to $299 for a black floral-print dress.
"The Erdem x H&M collaboration is sure to sell out fast," Madhok said. "The prices for these fashion-forward styles definitely can't be beat."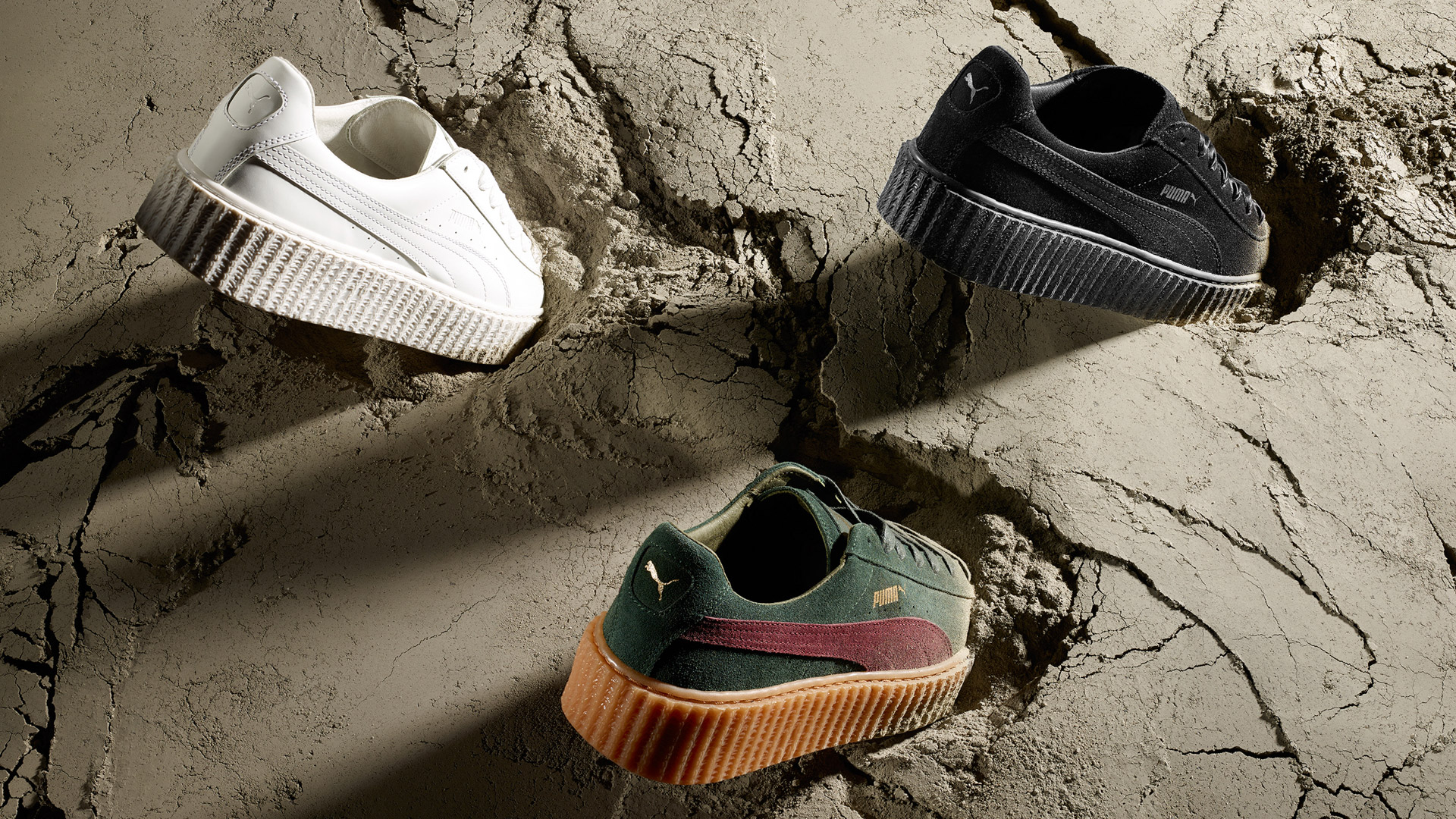 Fenty Suede Women's Cleated Creepers
Cost: $160
Rihanna launched her Fenty Suede Cleated Creepers with Puma this summer, and the shoe has remained in high demand. Madhok predicted they'll be a popular Christmas gift this year, so order now before they run out of the size you need.
If the Creepers aren't your style, Madhok suggests stocking up on the "Fenty University" suede slides ($90), which launched this fall.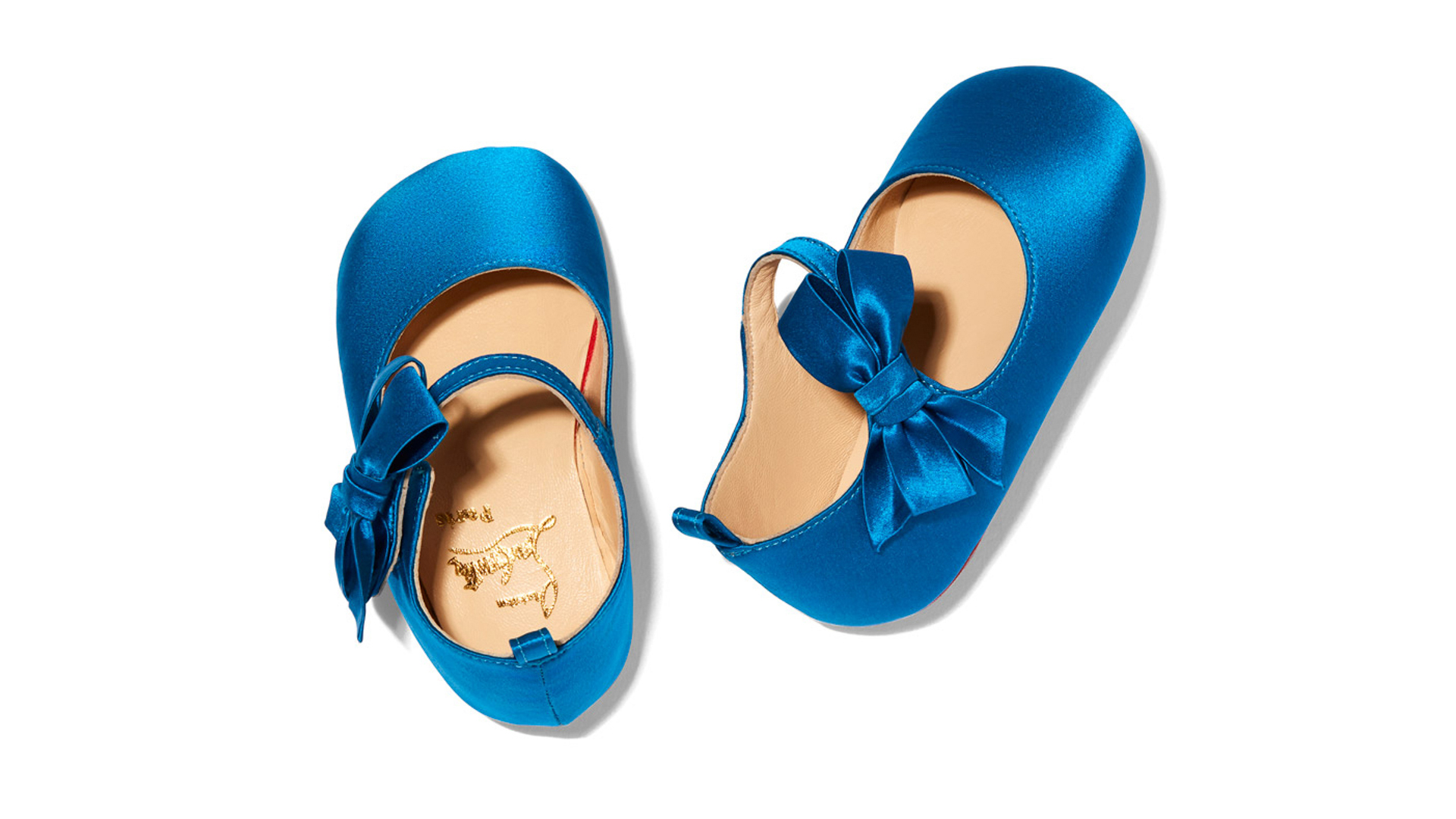 Courtesy of Christian Louboutin / FootwearNews.com
Loubibaby Shoes
Cost: $250
While some may scoff at the idea of designer baby shoes, Madhok predicted that Christian Louboutin's first baby shoe — which launched on Gwyneth Paltrow's Goop website on Nov. 16 — will be a big seller.
"Moms everywhere are eyeing up these Loubibaby Mary Jane shoes," she said.
Up Next: Budget-Friendly Alternatives to This Year's Hottest Christmas Gifts