See How Many Millions LA Rams Quarterback Jared Goff Is Worth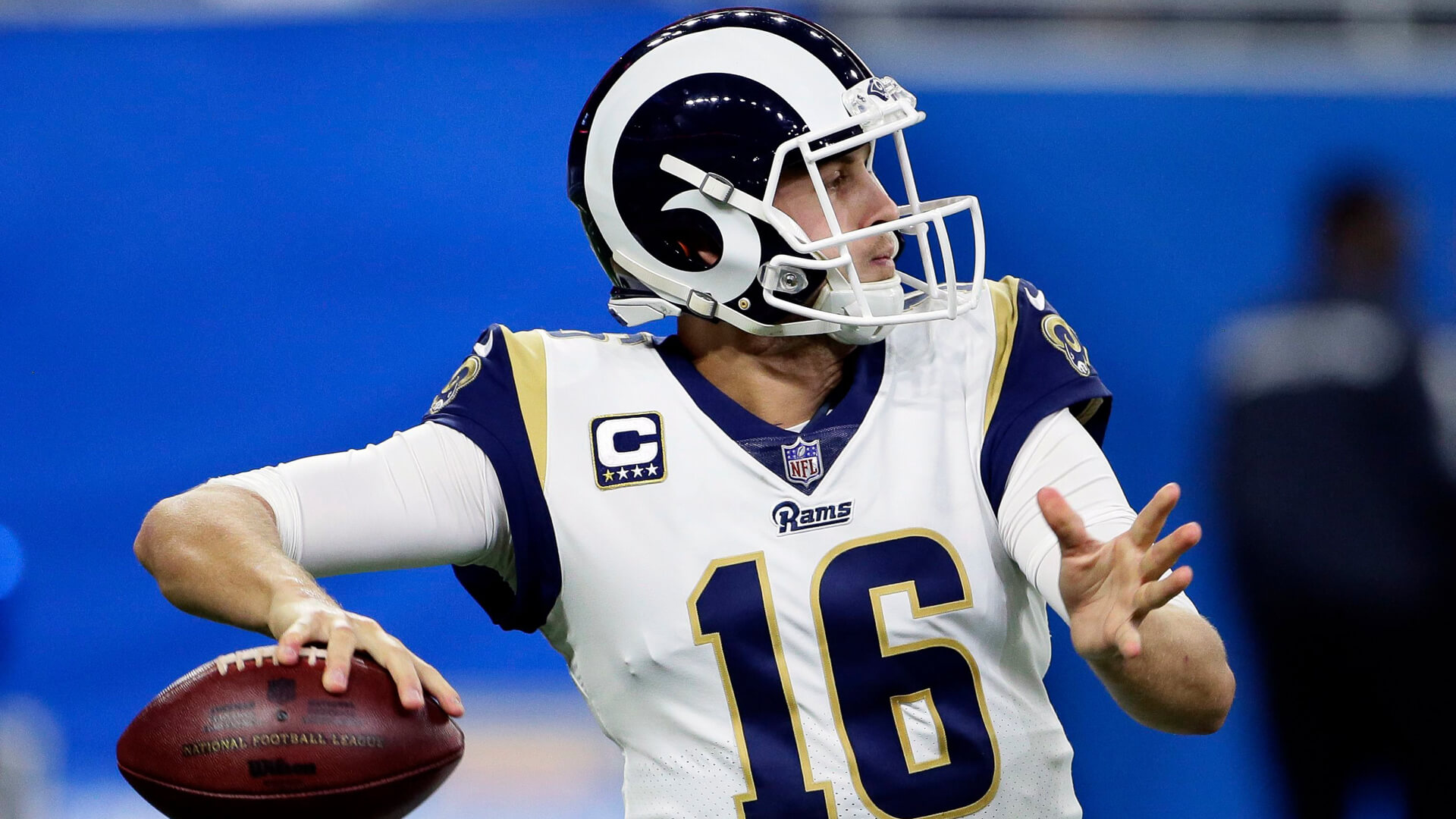 With an investment of $7.6 million in 24-year-old quarterback Jared Goff this year, the Los Angeles Rams made run for a Super Bowl title, but fell short, 13-3, against the New England Patriots on Feb. 3.
Goff was the overall No. 1 draft pick out of the University of California, Berkeley in 2016. Having failed to live up to the hype of his rookie season, Goff rebounded in his second season under the advisement and leadership of equally inexperienced head coach Sean McVay. In the 2017-18 season, Goff started all 15 games and led the Rams to clinch the NFC West division.
In his third NFL season, Goff and the Rams lost against the larger-than-life Patriots in Super Bowl LIII in Atlanta's Mercedes-Benz Stadium. Here's what you need to know about the net worth and career of this star quarterback.
Birthdate: Oct. 14, 1994
Net worth: $16 million
Primary source of income: Quarterback for the Los Angeles Rams
Career highlights: No. 1 NFL draft pick in 2016, NFC championship 2019
Jared Goff Net Worth: $16M
It's estimated that the 24-year-old is sitting on a net worth of $16 million, according to Celebrity Net Worth. In 2016, Goff signed a four-year contract worth $27.9 million, with more than $18.5 million guaranteed. As a perk of being the No. 1 draft pick, Goff's contract included the standard fifth-year option. Although that seems like a lot of money, it's relatively low as far as NFL quarterbacks go. Considering Goff's trajectory, the Rams got a great deal.
Check Out: This Is What It Takes to Own an NFL Football Team
Jared Goff Personal Life
He might be a California native who plays in Los Angeles, but he isn't about to let the city's opportunities for stardom or celebrity go to his head or affect his game. During his first two NFL seasons, Goff frequently declined invitations to movie premieres, parties and events, the Los Angeles Times reported.
See More: Rich People Who Live Like the Average Joe
If Goff's Instagram account with more than 288,000 followers is an accurate representation of his life, he seems to live a relatively low-key existence. Off the football field, Goff's days have been filled with hiking and golfing excursions with friends, quality time with his family, supporting breast cancer awareness, raising money for recent California tragedies like the wildfires and the shooting at the Borderline Bar & Grill, and a precious dog named Quincy.
Don't Miss: 36 Celebrities Who Use Their Wealth to Pay It Forward
Jared Goff Endorsements
Big-ticket sponsorships set Goff's social media presence apart from that of other 24-year-olds. Sponsored ads for brands, including Pizza Hut, Hulu, Bose, Red Bull, Head & Shoulders and Microsoft, are featured on his Instagram account.
Check out the richest Super Bowl MVPs of all time.
More on Athletes and Net Worth
We make money easy. Get weekly email updates, including expert advice to help you Live Richer™.