Jordan Spieth Net Worth: How the Golfer Is Rivaling Tiger Woods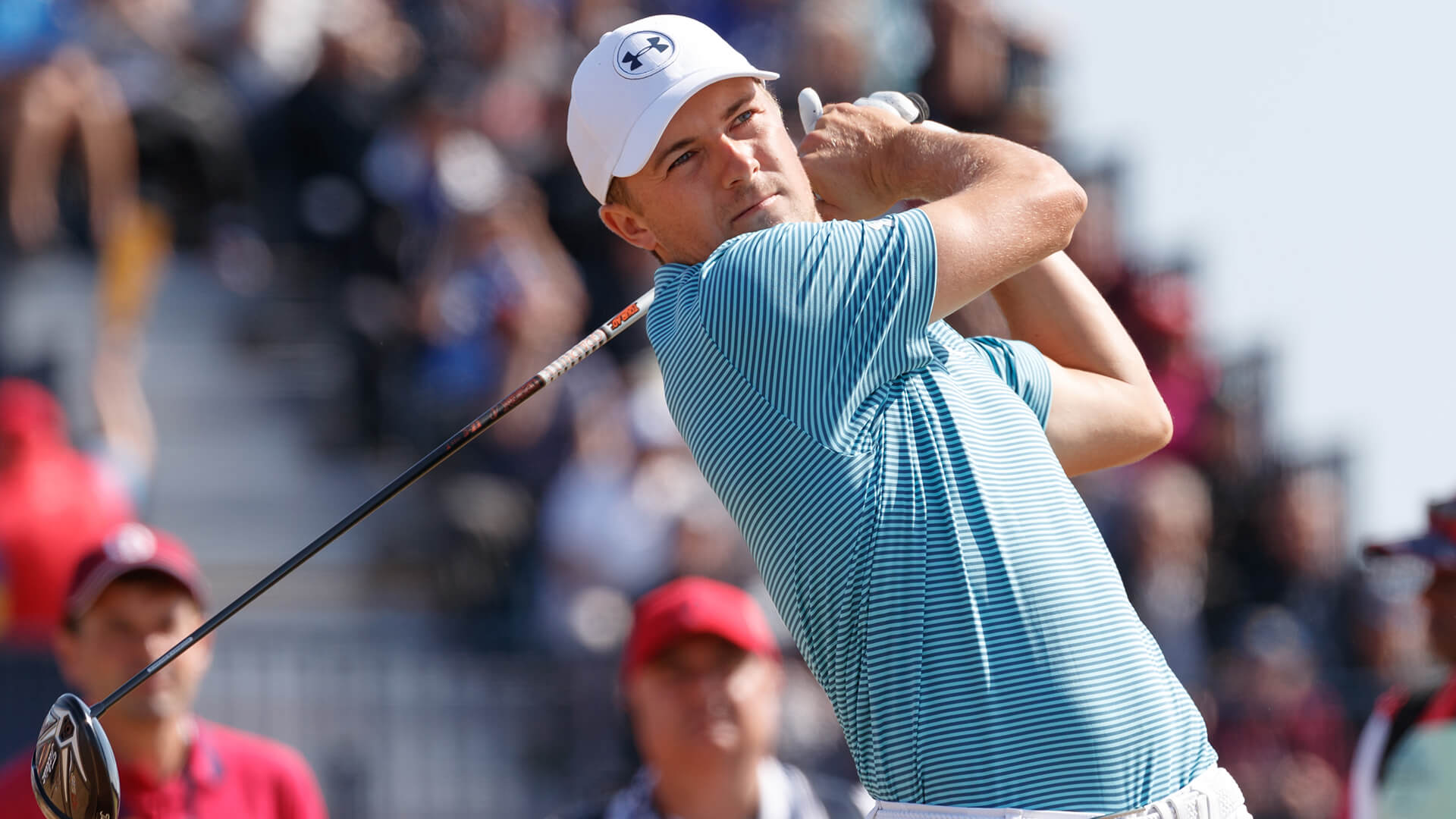 Jordan Spieth made more money in endorsements in 2017 than he did playing golf.
He also is the youngest person to win three of the four golf majors in two years.
Spieth has also achieved the much-loved tradition of gracing the Wheaties box.
Most of Jordan Spieth's peers are plugging away at entry-level jobs to afford their student loan payments, but this 24-year-old golf phenom is raking in millions playing tournament after tournament.
The Texan, whose talent and abilities draw natural comparisons to golf legends like Tiger Woods and Jack Nicklaus, has been making headlines and collecting trophies in the sport of golf since he announced he'd be turning pro at the end of 2012.
Click to read more about athletes making millions.
Jordan Spieth Net Worth: $41M
Being the youngest person to win three of the four golf majors in two years certainly attracts international attention. Spieth's earnings from his victories on the golf course are impressive but where there's prize money, sponsorship deals and endorsements follow.
After turning pro, Spieth won PGA Rookie of the Year and placed second at the Hyundai Tournament of Champions. Since then, Spieth has built up a net worth that's reported by Forbes to be at $41.2 million in various ways.
Check Out: The Surprising Side Hustles of These Top 15 Athletes
Jordan Spieth Endorsements and Golf Earnings
In 2017, the golfer banked $24 million off the course, compared to the $6.4 million he made on the course, according to Golf Digest. The incredibly gifted athlete is also extremely marketable; Spieth has forged lucrative partnerships with top-tier companies like Under Armour, NetJets, Rolex, Titleist, AT&T, Perfect Sense, Coca-Cola and SuperStroke. Last year Spieth achieved the hallmark of sports greatness and joined the esteemed league of athletes to grace the cover of a Wheaties box.
Jordan Spieth Real Estate and Charity
Other 20-somethings share apartments with roommates, but Spieth calls a $7.1 million Dallas 16,655-square-foot mansion — complete with infinity pool, 12-car garage, golf simulator, indoor basketball court and man cave — his home. Although his digs are undeniably lavish, Spieth isn't known as a big spender or collector of extravagant purchases.
Spieth uses his platform and leverages his wealth for charitable work, having established The Jordan Spieth Family Foundation, which is dedicated to youth with special needs, bringing golf to young people, supporting military families and pediatric cancer research.
Who Made the List? 20 Richest Female Athletes
Jordan Spieth Upcoming Tournaments
Other than the British Open going on now, Spieth is scheduled to compete in the upcoming tournament:
2018 PGA Championship
August 9-12, 2018
Bellerive Country Club, St. Louis, Mo.
Other major professional golf tournaments:
RBC Canadian Open
July 26-29, 2018
Glen Abbey Country Club, Oakville, Ontario, Canada
Wyndham Championship
August 16-19, 2018
Sedgefield Country Club, Greensboro, N.C.
The Northern Trust
August 23-26, 2018
Ridgewood Country Club, Paramus, N.J.
BMW Championship
September 6-9, 2018
Aronimink Golf Club, Newtown Square, Pa.
TOUR Championship
September 20-23, 2018
East Lake Golf Club, Atlanta, Ga.
Ryder Cup
September 28-30, 2018
Le Golf National, Saint-Quentin-en-Yvelines, France
Click through to read more about athletes who have lost their endorsement deals.
More on Sports