I Keep Money in Foreign Bank Accounts — Here's Why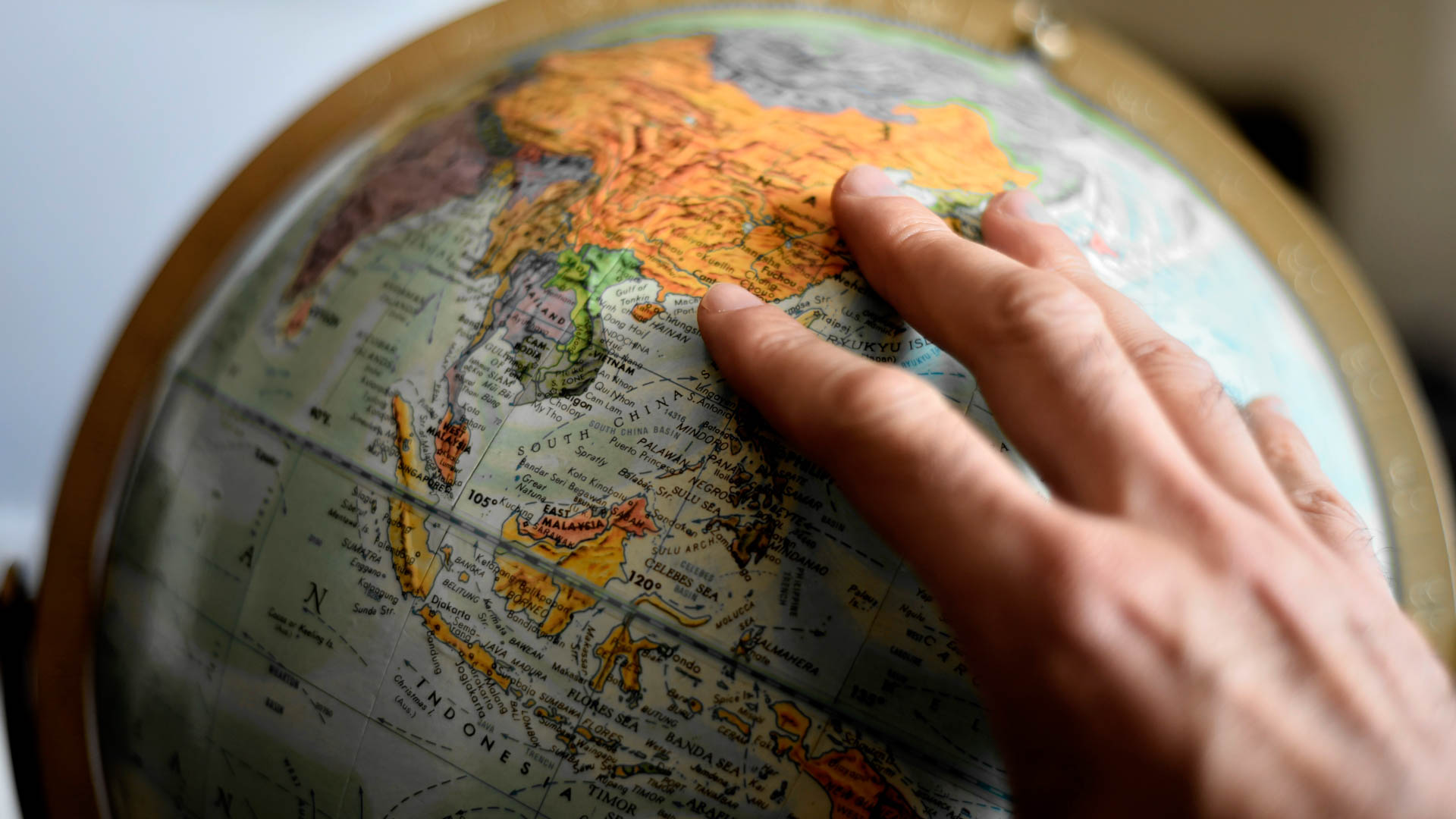 [jwplayer qsuqBjiY-zw8bqYvo]
When I moved to the U.K. from my French hometown, my boss took me to the bank to open a bank account. The clerk was thrilled when my boss confirmed stable employment and offered me a credit card straight away, "to start building your credit." My what?
I had never heard of a credit score before. In France, you have a bad debtors list, for people who wrote bad checks or defaulted on their debt, and that's it. It is really easy to secure a lot of credit, as the communication between financial institutions is minimal.
Read More: The 2019 Banking Report Just Released: Americans Could Be Saving More — They Just Don't Know It
My two-year plan in the U.K. was to buy a rental property, so I took credit-building very seriously. I kept my credit utilization ratio low and asked for a limit increase every few months. I set up automatic payments for the full balance to avoid annoying fees and protect my credit.
I was also fascinated by a few features, such as instant clearance of a transfer made between banks when it would take three working days in France. Online banking was a breeze, and, to this day, I have not found a better place to hold a bank account.
One of my accounts gives me cash back on bills I put on auto pay and pays interest on the balance. Online, I can make a transfer to another country in minutes — when, in the U.S., I have to sit at the bank for 45 minutes.
Plus, there are no fees to keep an account open. Conversely, Wells Fargo charges me $10 every month my balance drops below $1,500.
Now, as someone who travels a lot, holds property in several countries and handles bills and payments in at least four currencies every month, I have learned a few things about international banking.
Opening a Bank Account Is Easy
It is pretty easy to open a bank account in a new country. You won't get overdraft facilities or a credit card straight away, but you can get a savings account on a tourist visa easily. That is what I did in the U.S. Having a bank account in dollars makes my life easier and is also safer than carrying cash when I travel.
Learn: 10 Best Checking Accounts of 2019
Interest Rules Differ
In the U.S., you can't have an interest-bearing account unless you have a Social Security Number or an International Tax Identification Number. In Guatemala, where I now live, I also have a bank account in dollars, which pays interest and retains income tax at the source.
Don't Keep All Your Eggs in One Bank's Basket
All banks work differently, but they all seem to be adopting stricter rules as tax evasion and money laundering rules tighten. So, it is important to keep your bank happy. In the U.K., I have had my accounts blocked until they could confirm the source of my income. Their algorithm got triggered after I sent some money back to France.
That is one more reason to keep accounts open in several countries. If something happens and you can't access your money (as happened in Cyprus when they confiscated savings accounts), you have a plan B.
More on Banking: The 29 Best Banks of 2019
I also move money around, when one currency is cheaper than usual, to try to hedge the rates. It can be helpful if you are planning some international travel. Right now, the Mexican peso is at a record low, for example. If you are going there this summer, converting the currency right away would secure the current exchange rate. That means you would know exactly what your budget was for the holiday. But the rate could drop even lower, and you could have had more pesos for your dollars if you had exchanged in July instead.
Since I have a use for these currencies, to either travel or pay bills abroad, I try to take advantage of exchange rates. It does not always go my way, but that is a strategy I like to use.
Banking in Other Countries Helps You Understand Banking in General
Banking in different countries also helps me negotiate with the next bank or know what is available. Some features, like being able to deposit a check by taking a picture on a smartphone in the U.S., blew my mind the first time I tried it, and it will probably take my Guatemalan bank another five years to get there. It's not something I can request, sadly.
However, I can say no to outrageous credit rates in one country and get approved somewhere else, or use my existing lines of credit while I build a payment history in a new place.
The U.K. told me everything is negotiable. A quick phone call or email and my bank would remove fees and charges. So, now I am not afraid to ask my French bank, too. And most of the time, they oblige.
Did You Know? This 'Tiny' Fee Will Cost Over $10,000 in Your Lifetime — Here's How to Avoid It
Planning to Bank Elsewhere?
You might think it is overwhelming to stay on top of so many bank accounts, but with online banking, it is really easy. I make sure I use auto-pay as much as possible and ask my tenants to do the same for rental property. I love having the flexibility to give my clients the option to pay in different currencies without PayPal charging crazy conversion fees.
I would recommend having another bank account for financial resilience to most people, unless spreading your cash means having to pay a monthly fee to two banks. Even just with another U.S. bank, it could provide protection if one goes bankrupt, if a thief gets his hands on your online banking details or in other such situations.
Click through to read about the 10 best national banks of 2019.
More From Our Smart Money Squad
We make money easy. Get weekly email updates, including expert advice to help you Live Richer™.