These 16 Pet Startups Are Giving Us New Ways to Pamper Our Furry Friends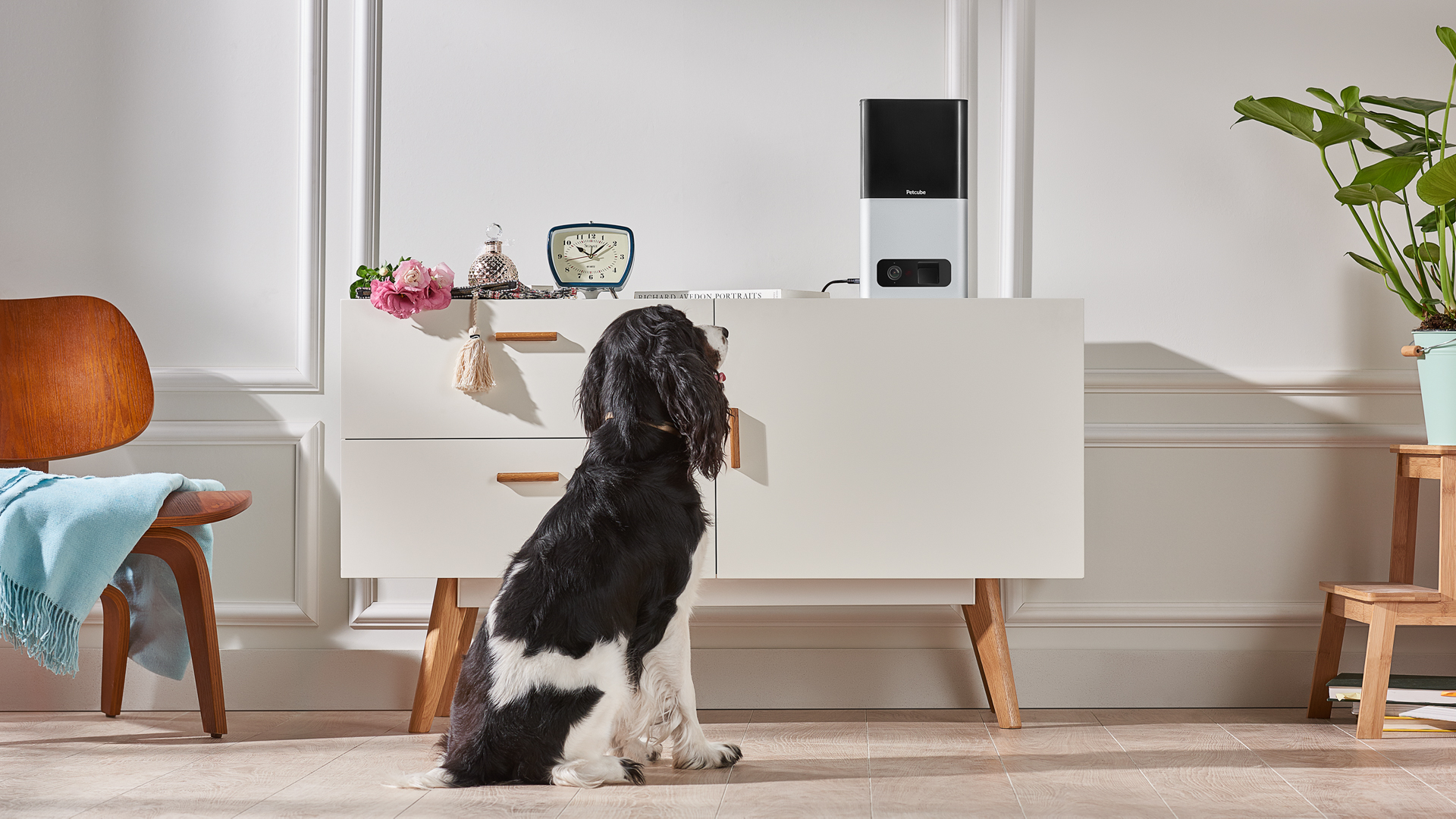 Americans spent an estimated $72.1 billion on their pets in 2018, according to the American Pet Products Association. So it's no surprise that many startups are catering to our furry friends in an attempt to take a bite out of that multibillion-dollar pie — and many are succeeding, with millions of dollars in funding behind them.
From high-tech tracking collars to human-quality food delivery services, find out more about some of the most innovative pet industry startups creating things your pup will love.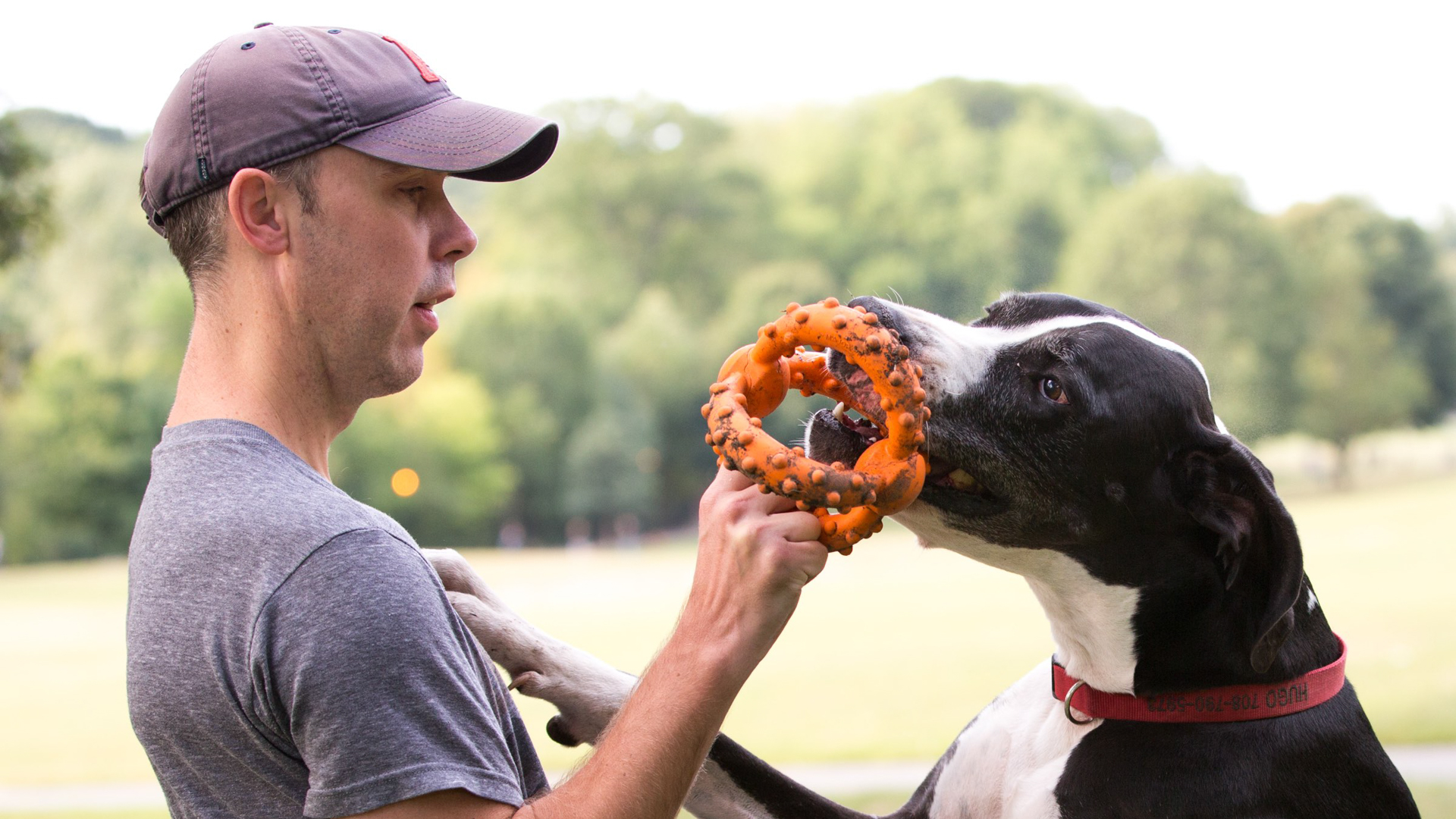 BarkBox
Monthly Subscription Box:

Starting at $22
Spoil your dog with new treats every month with a BarkBox subscription. The monthly box comes with at least two new toys, two bags of all-natural treats and a new chew. Subscriptions start at $22 a month, and the shipping is free. BarkBox also makes a good gift for dog lovers.
The company launched in 2012 and has since served 2 million dogs. It's raised $81.7 million in funding, according to Crunchbase.
Puppy Love: I Bought a $45,000 Dog and I Don't Regret It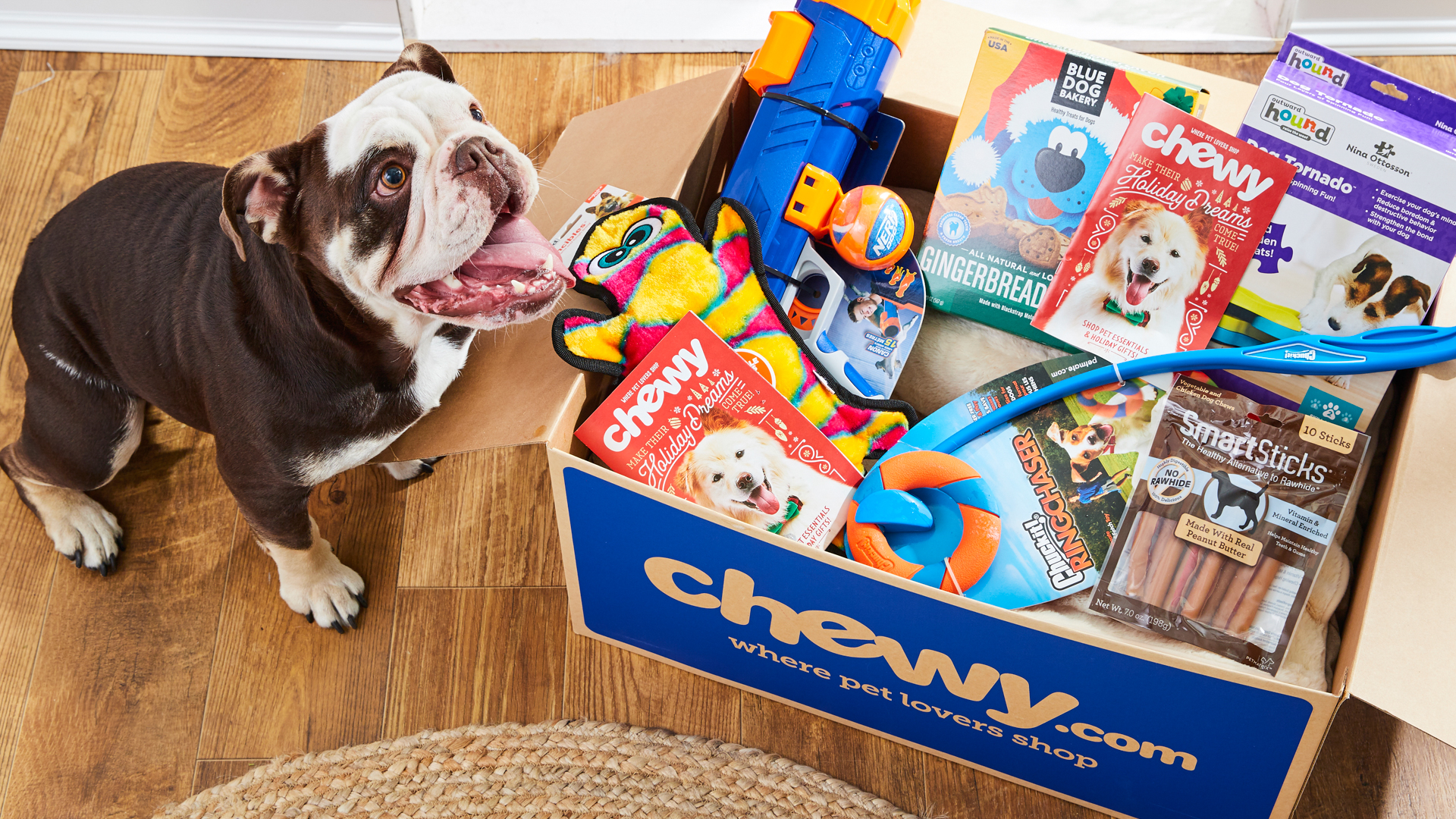 Chewy
Lugging bags of dog food, cat litter and other pet products to and from your car every week can be a hassle. Chewy eliminates the struggle by delivering the pet supplies you need — for dogs, cats, fish, birds, reptiles, horses and more — directly to your door. Chewy has over 1,000 brands in stock, and you can save an extra 5 to 10 percent on their already low prices compared to pet store list prices when you sign up for autoship on the products you stock up on regularly.
Chewy started small in 2011 and has grown into one of the country's largest privately owned e-commerce companies, with 10,000 team members and seven fulfillment centers around the U.S.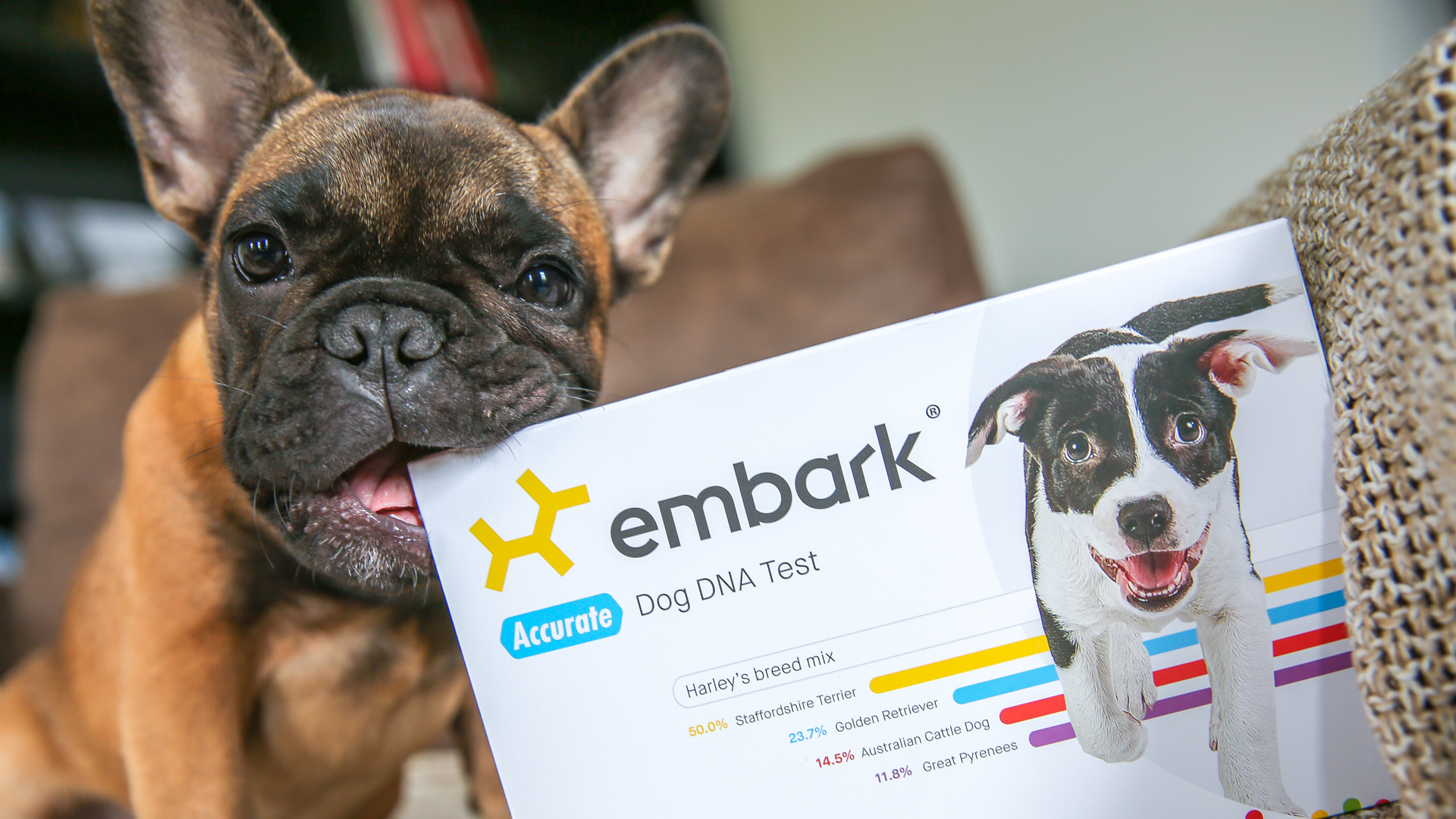 Embark
Embark Dog DNA Test:

$199
Embark's founders started their company out of their own curiosity about domestic dogs, their origins and what makes each dog unique. Their quest for this understanding led them to develop its cutting-edge dog DNA test.
The Embark test gives owners information about their dog's breed, genetic health conditions, ancestry and relatives, so you can find your dog's family members. To use the kit, simply activate it, get a cheek swab and send it off for analysis. The kit could make for a meaningful gift for a dog owner.
More on Dog DNA: Why This Pricey Dog Service Is Totally Worth Your Money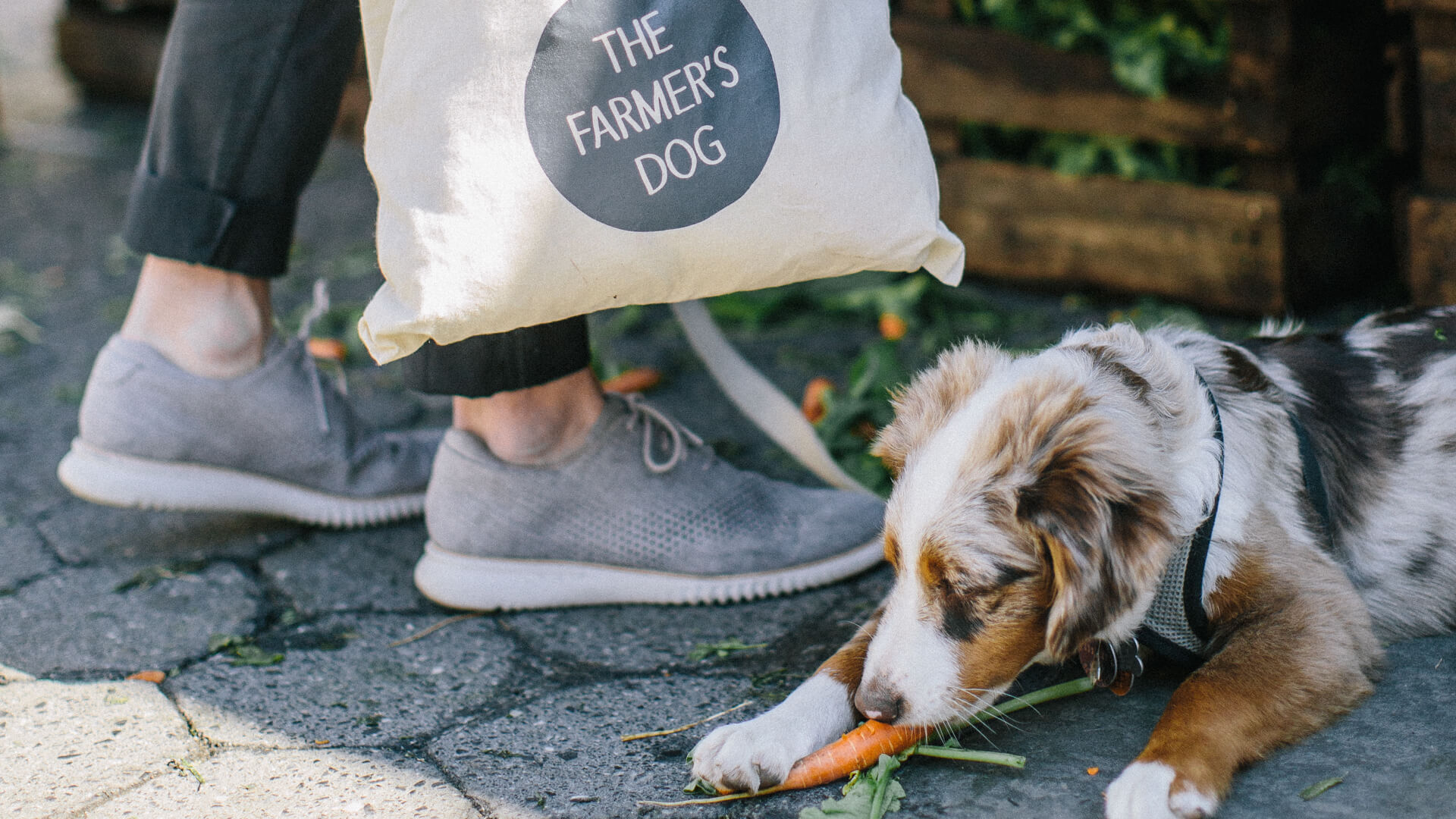 The Farmer's Dog
Meal Plan for Small Dogs:

Less than $3 per day
Founded in 2014, The Farmer's Dog has raised $49.1 million in funding, according to Crunchbase. Its meals are made fresh from real ingredients and delivered to your door.
The Farmer's Dog meals are made with human-grade USDA ingredients, tested on humans and customized for your dog's individual profile. Meal plans are developed by vets, so you can ensure you're giving your pet a healthy meal every time.
Unbelievable Price Tags: The Most Expensive Pets You Can Own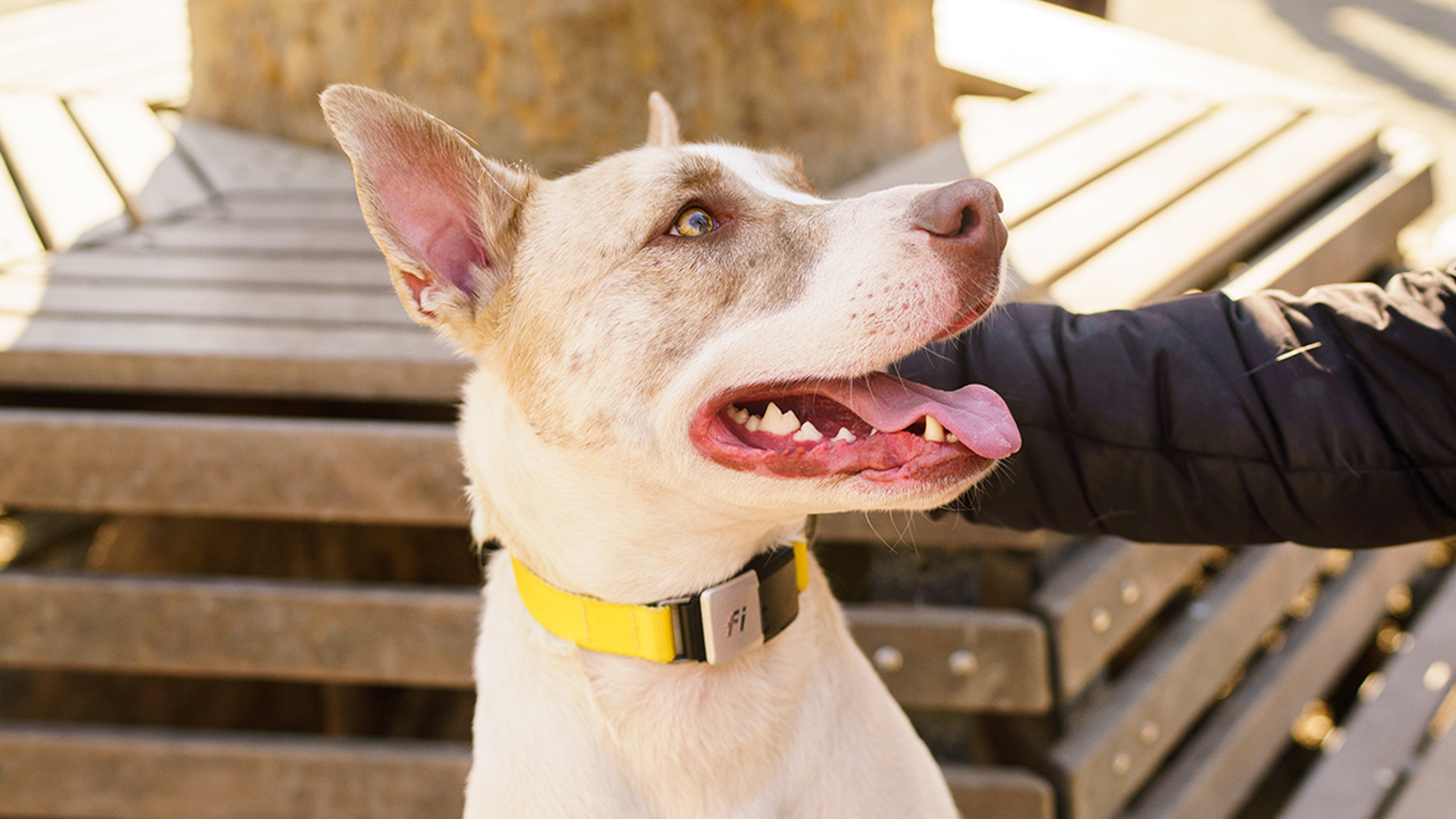 Fi
Fi Smart Dog Collar:

$149
There's nothing more terrifying for a dog owner than the thought of their dog running away or going missing. The Fi smart dog collar helps mitigate that fear by providing constant GPS tracking, so you can always see exactly where your dog is simply by looking at your phone. The collar also tracks your dog's activity, so you can make sure they're getting in enough daily exercise. The Fi collar stays charged for three months and is chew-proof and waterproof.
Fi was founded in 2017 and has raised $10 million in funding in the past two years, Crunchbase reported.
Learn More: Tax Breaks for Pet Owners You Can Actually Get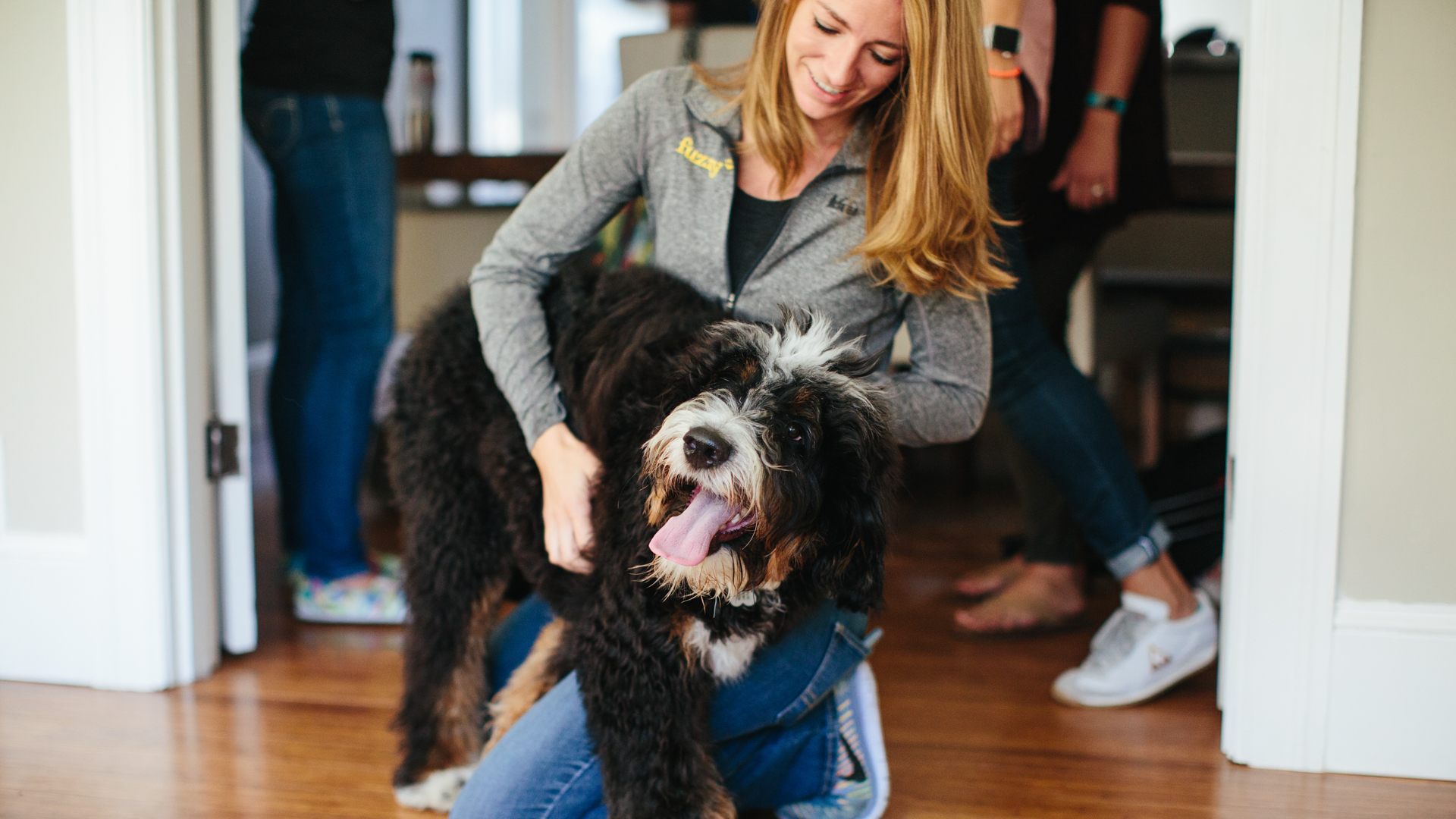 Fuzzy
Does your pet hate going to the vet? They might never have to again, thanks to Fuzzy. The modern veterinary care provider, which was founded in 2016, allows pet owners in New York and San Francisco to schedule a vet to come to their home or office for an in-person checkup, and also gives unlimited access to vet advice through the Fuzzy app.
You can pay for services as you go, or you can purchase an annual membership, which includes two in-home checkups; unlimited live chat with vets; core vaccines and boosters; flea, tick and heartworm medication; and heartworm, fecal and FeLV/FIV tests.
Escape: Your Pet Can Enjoy Vacation Too Thanks to These Airlines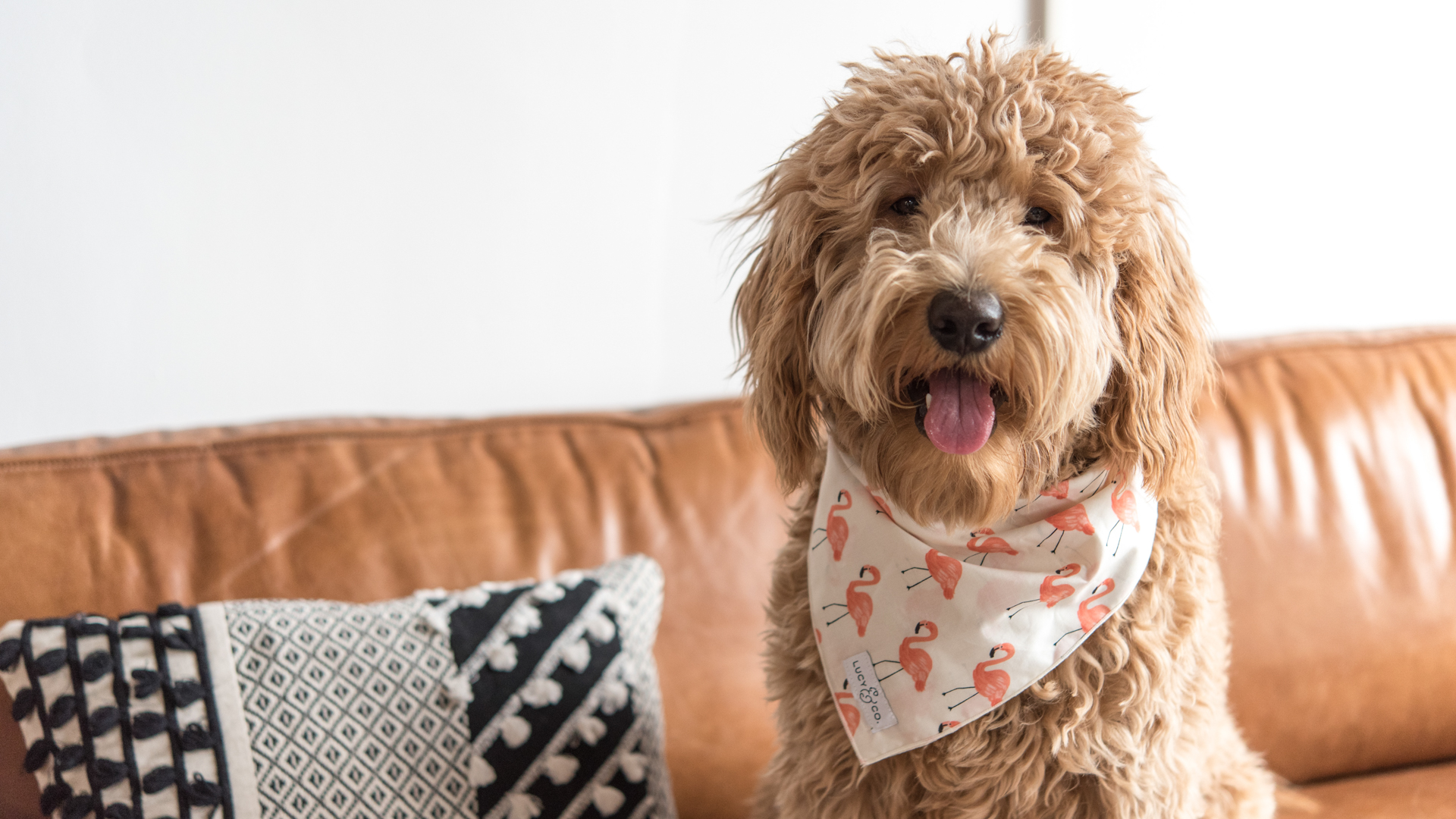 Lucy & Co.
The founders of Lucy & Co. are pet owners who believe that dogs should have nice things too, so they created a line of upscale apparel, accessories, harnesses, leashes and collars. They also happen to be the people behind the Instagram account @dogsofinstagram, which has 4.4 million followers.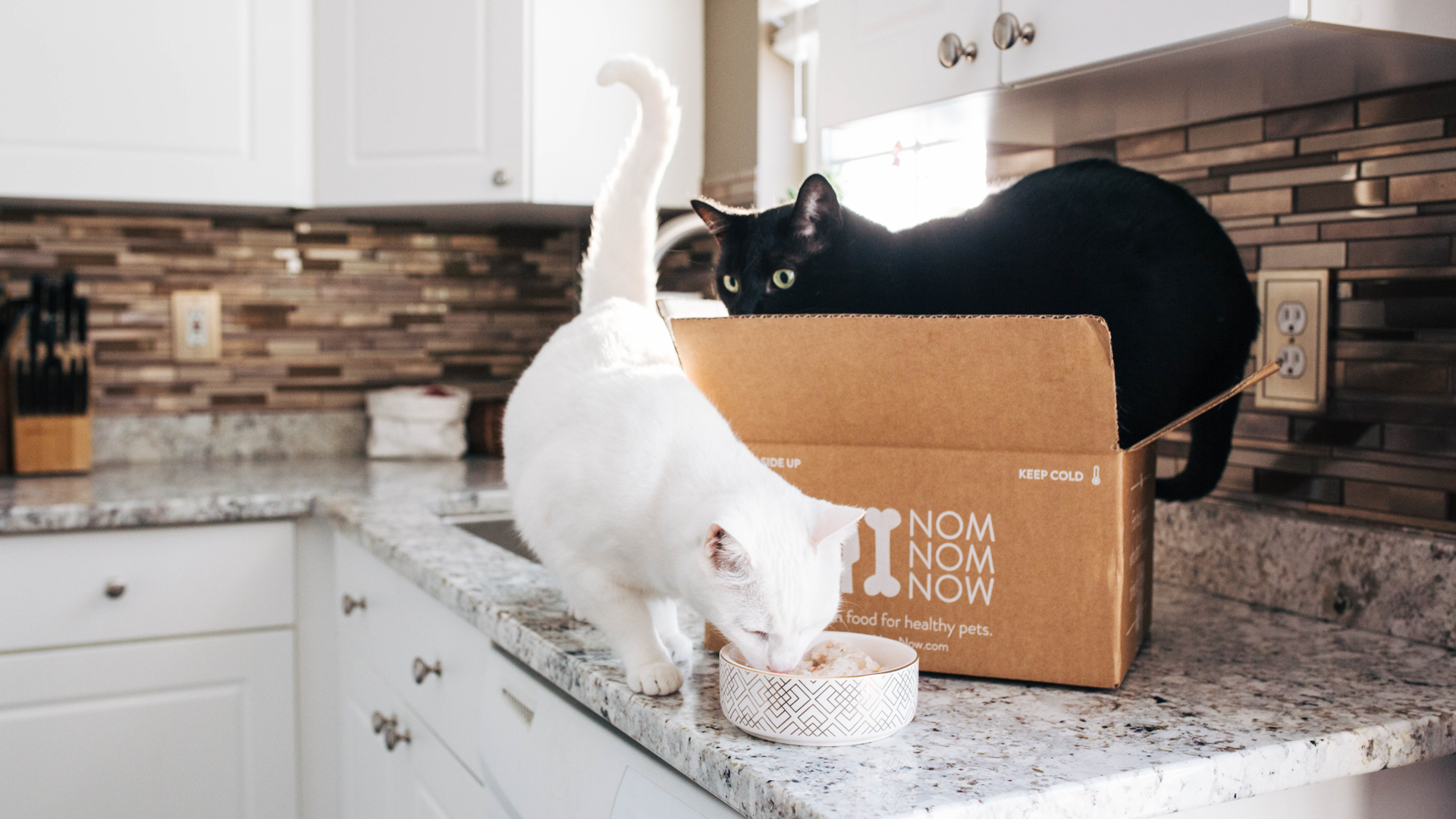 NomNomNow
Weekly Meals for a 7-lb. Cat:

$14
Alex Jarrel founded NomNomNow after seeing the difference a healthy diet made for her own dog, Harlee. Harlee had been struggling with illness due to a compromised immune system, and her vet, Dr. Justin Shmalberg, created a healthy home-cooked meal plan that improved Harlee's health dramatically. Jarrell created NomNomNow to bring Dr. Shmalberg's meal plan to more pet owners, so they too could reap the benefits of a healthy pet diet.
In addition to offering meal delivery for dog food, NomNomNow also creates custom meal plans for cats, so a subscription could be a thoughtful gift for a cat lover. Their fresh cat food is made with high protein, high water and better ingredients than typical canned cat food. You can choose from chicken and fish meals, both of which also contain vegetables and an expertly formulated nutrition blend.
Budget Now: The Crazy Costs of Cat vs. Dog Ownership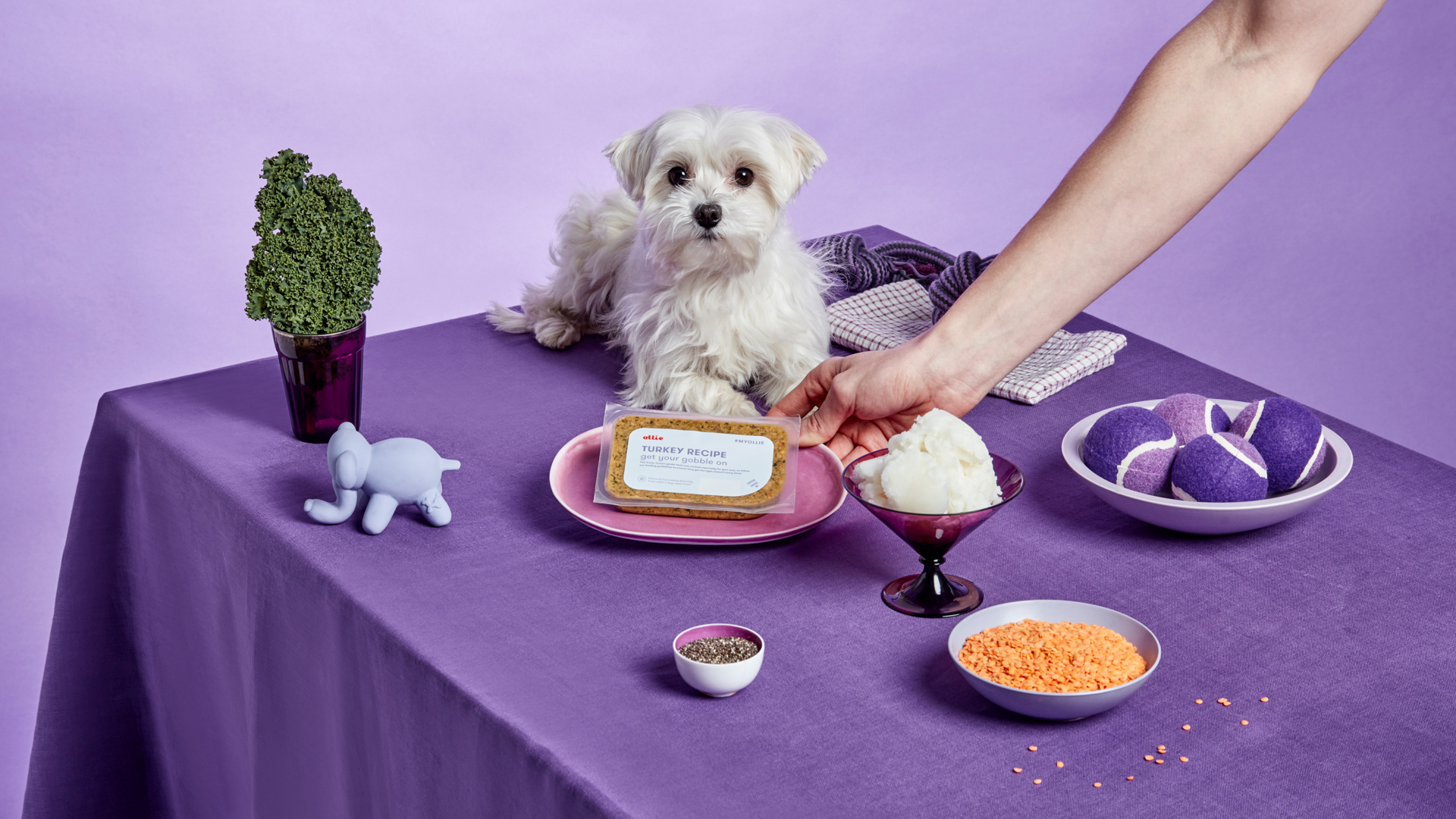 Ollie
Weekly Meal Plan for a Large Dog:

$61.70
Ollie was created in 2016 by dog owners who wanted to give their pet fresh food, without having to go to the store every day. Ollie provides fresh, customized meals for your dog delivered right to your door. Meal plans are based on your dog's age, breed, activity level and ideal weight, and are specially portioned for your dog's needs. Ingredients are sourced from farms, and meals contain no by-products, artificial flavors or preservatives. They're also packed with superfoods like chia seeds.
You can choose from a partial meal plan or full meal plan, and from meals including Hearty Beef Eats, Chicken Goodness, Healthy Turkey Feast and Tasty Lamb Fare.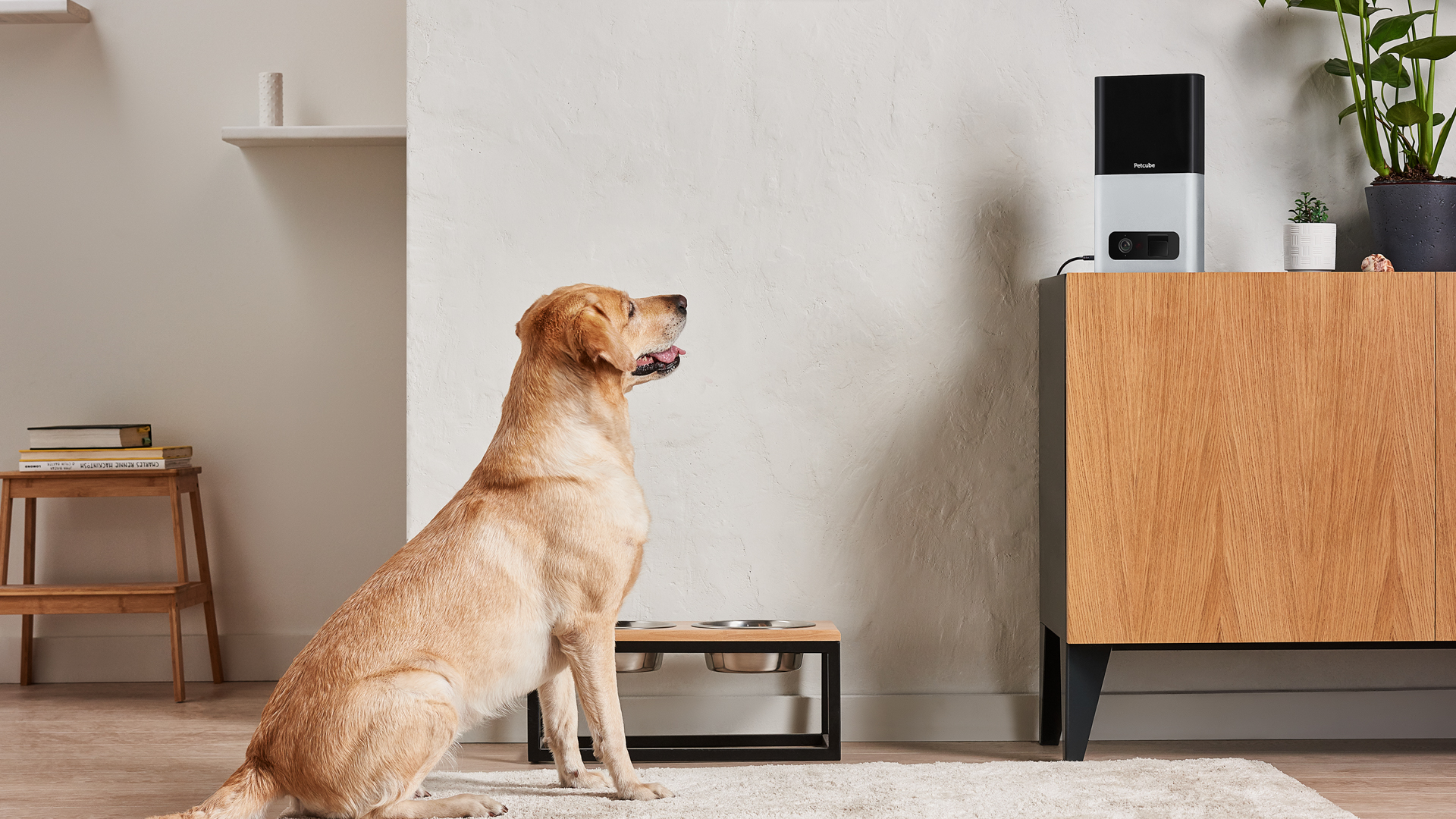 Petcube
Stay connected to your pet wherever you are with Petcube products, which sit at the intersection of smart home devices and pet care. The company first launched in 2012 with the Petcube camera, a device that lets pet owners see and speak with their pets from their smartphones. They've since expanded their product line to include Petcube Bites, which allows dog owners to dispense treats to their pets from their phones as a reward for good behavior; Petcube Play, which allows you to speak to your pet and encourage play from afar; and Petcube Care, which notifies owners of any major disturbances in the home while your pet is there and you're not.
Petcube announced at CES that it would soon be rolling out the Petcube Bites 2 and Petcube Play 2. The new devices will come equipped with built-in support for Alexa, TechCrunch reported.
Pet Costs Can Vary by Location: The Most and Least Expensive Cities to Own a Pet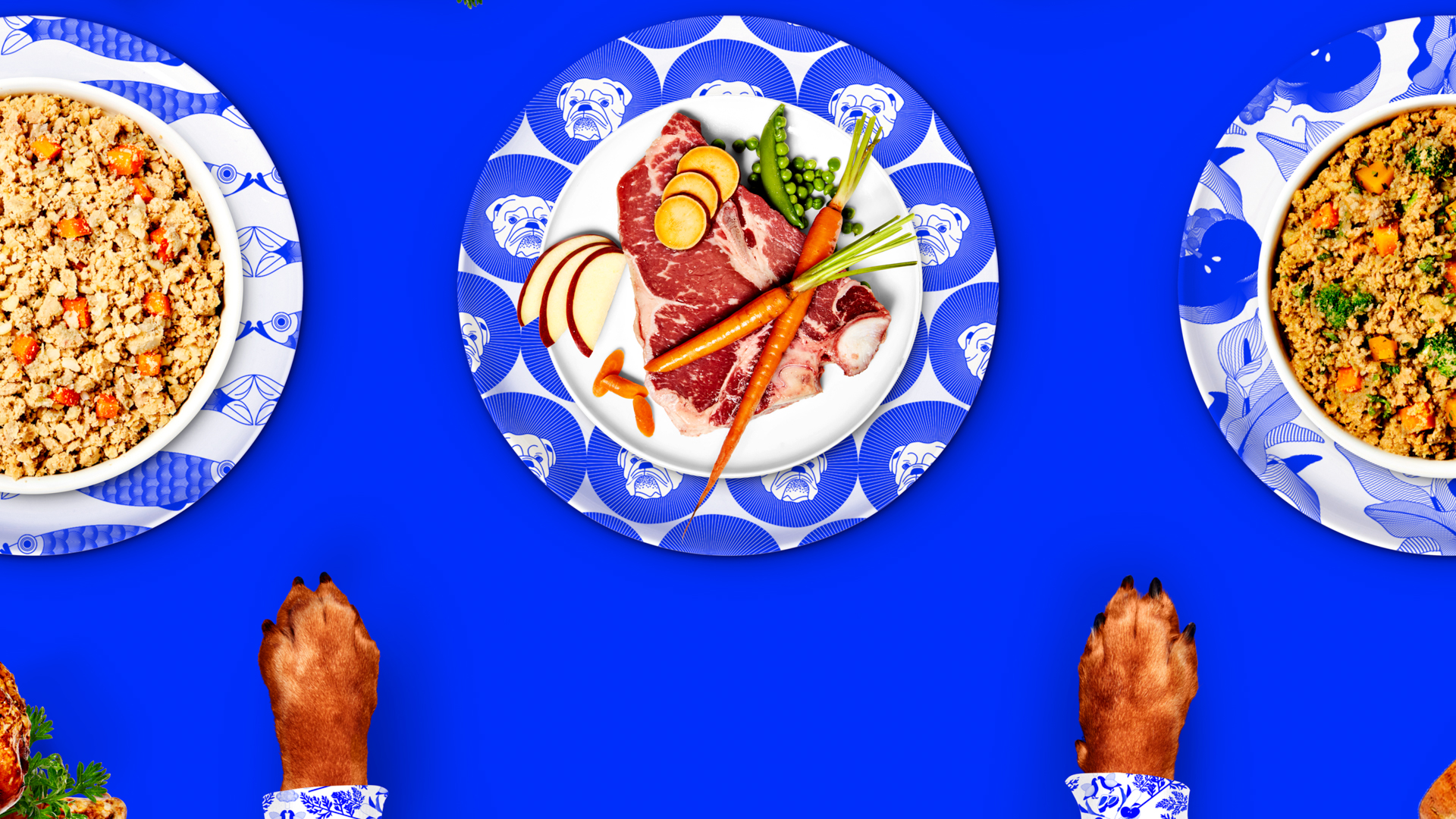 Pet Plate
Weekly Meal Plan for a Small Dog:

$32.19
Renaldo Webb was working as a consultant in the pet food industry and saw firsthand the subpar ingredients and processes used in creating most store-bought pet foods. So he started Pet Plate in 2015 to provide a better alternative for his dog, Winston, as well as pets around the country.
Pet Plate's meals are designed by vets to be optimal for your pup. Precooked meals are delivered to your door in preportioned, microwaveable containers, and the meals are made with USDA meat and fresh veggies.
You can choose a full or partial weekly meal plan, and select from four meals: Barkin' Beef, Chompin' Chicken, Lip Lickin' Lamb and Tail Waggin' Turkey.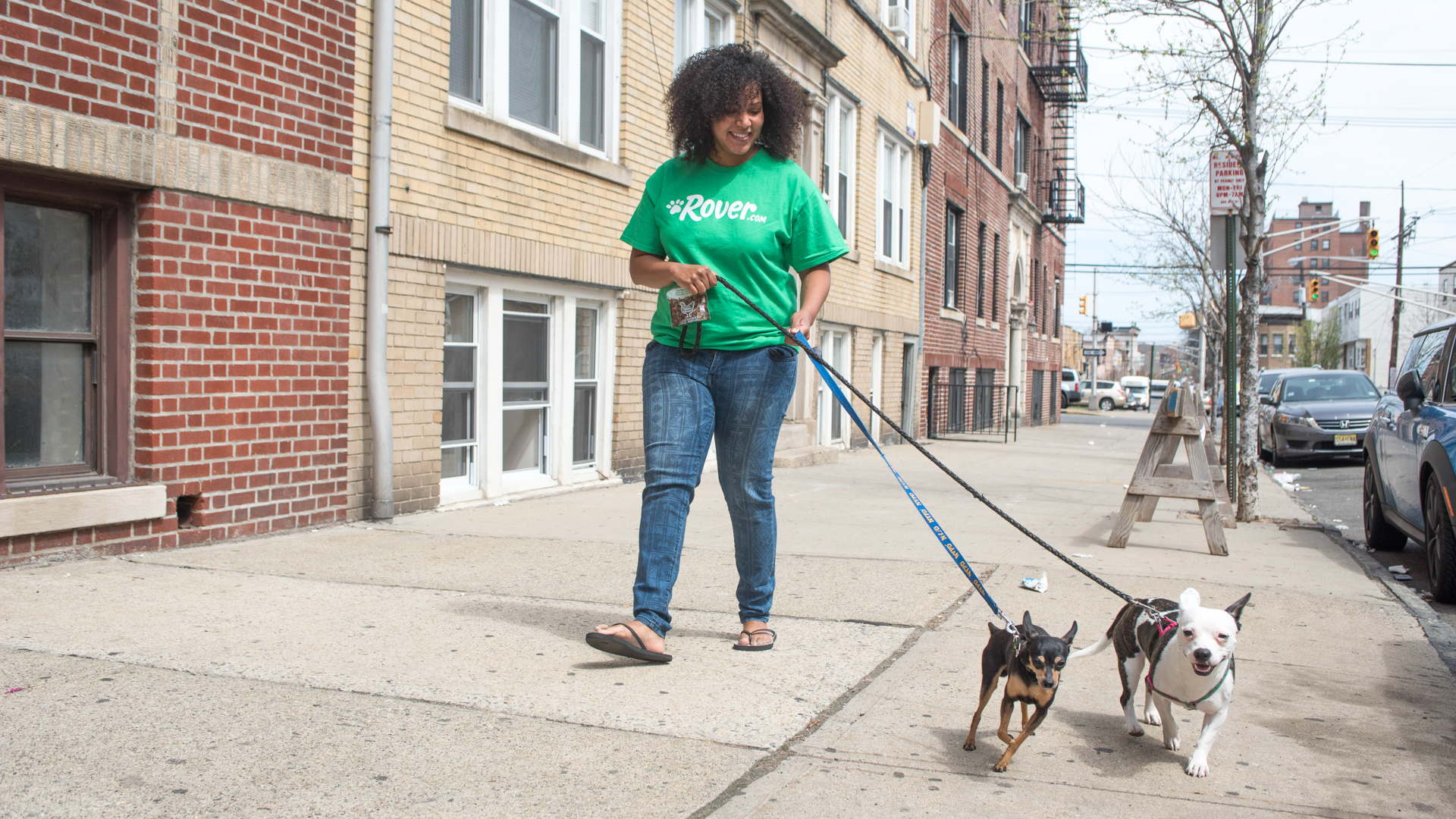 Rover
Dog Walking and Sitting Services:

Prices vary
Whether you need a place to keep your dog overnight or you want someone to drop into your home for a mid-day play date while you're at work, you can find someone who's available — and in your price range — using Rover. All sitters on Rover must pass an extensive background check, so you know your pup's in good hands whether you need boarding, house sitting, dog walking, doggy day care or drop-in visits. Rover also provides care services for cats.
Since its founding in 2011, Rover has become the world's largest network of five-star pet sitters and dog walkers, and it's raised an astounding $310.9 million in funding, according to Crunchbase.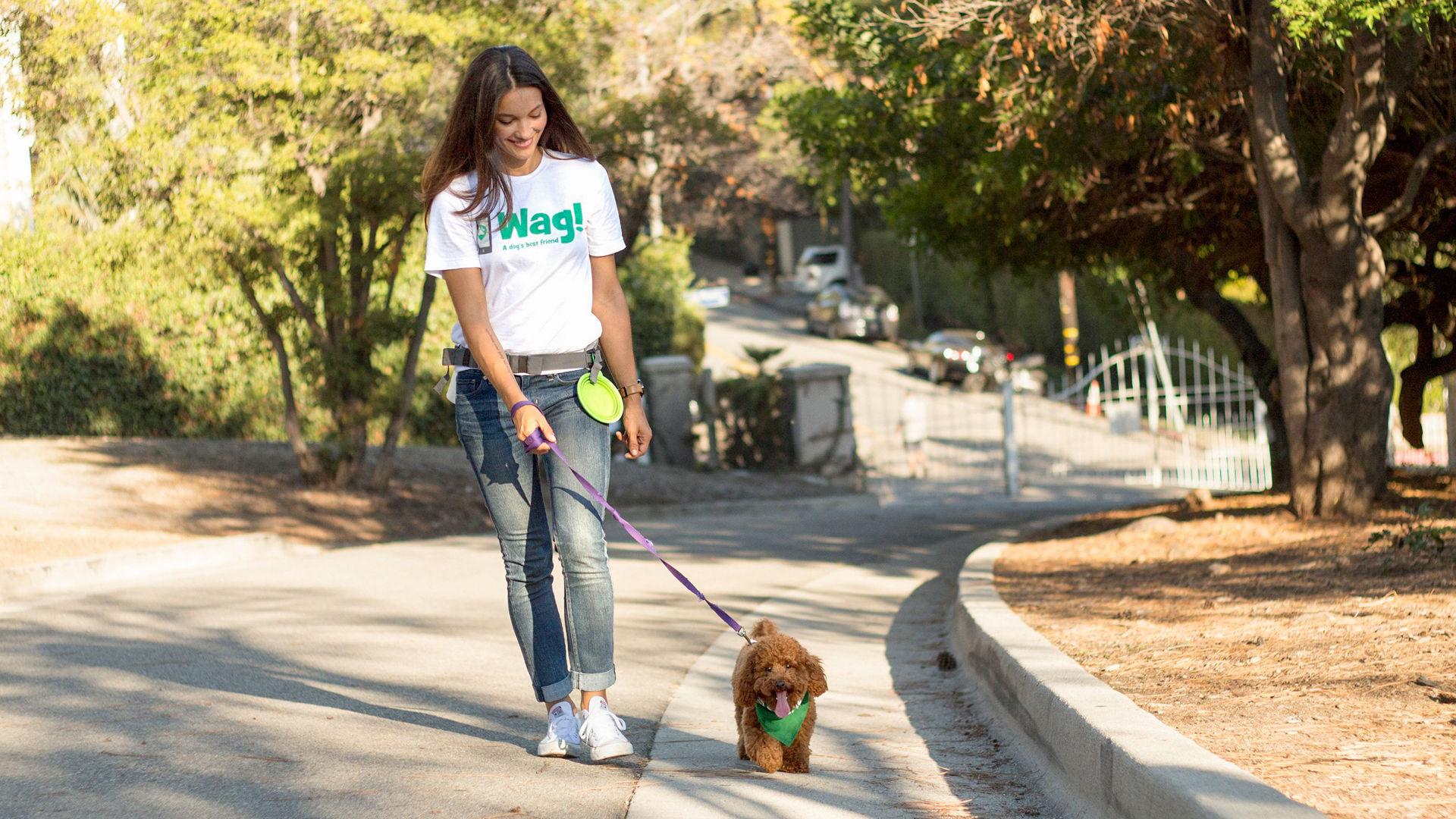 Wag!
Wag! Walk:

Starting at $20
Wag! co-founder Joshua Viner really wanted to have a dog, but he was advised against it by his friends and family because of his busy work schedule. But Viner was determined to be a dog owner, and the idea for an app that would make it easier for busy people to own pets was born.
Wag! connects dog owners to its extensive network of walkers and sitters, who can provide services including 30-minute walks, one-hour walks, dog sitting and dog boarding. Wag! will be expanding its services to daycare soon.
The company gives pet owners extra peace of mind by performing comprehensive background checks on all its walkers and $1 million in-home insurance for at-home services.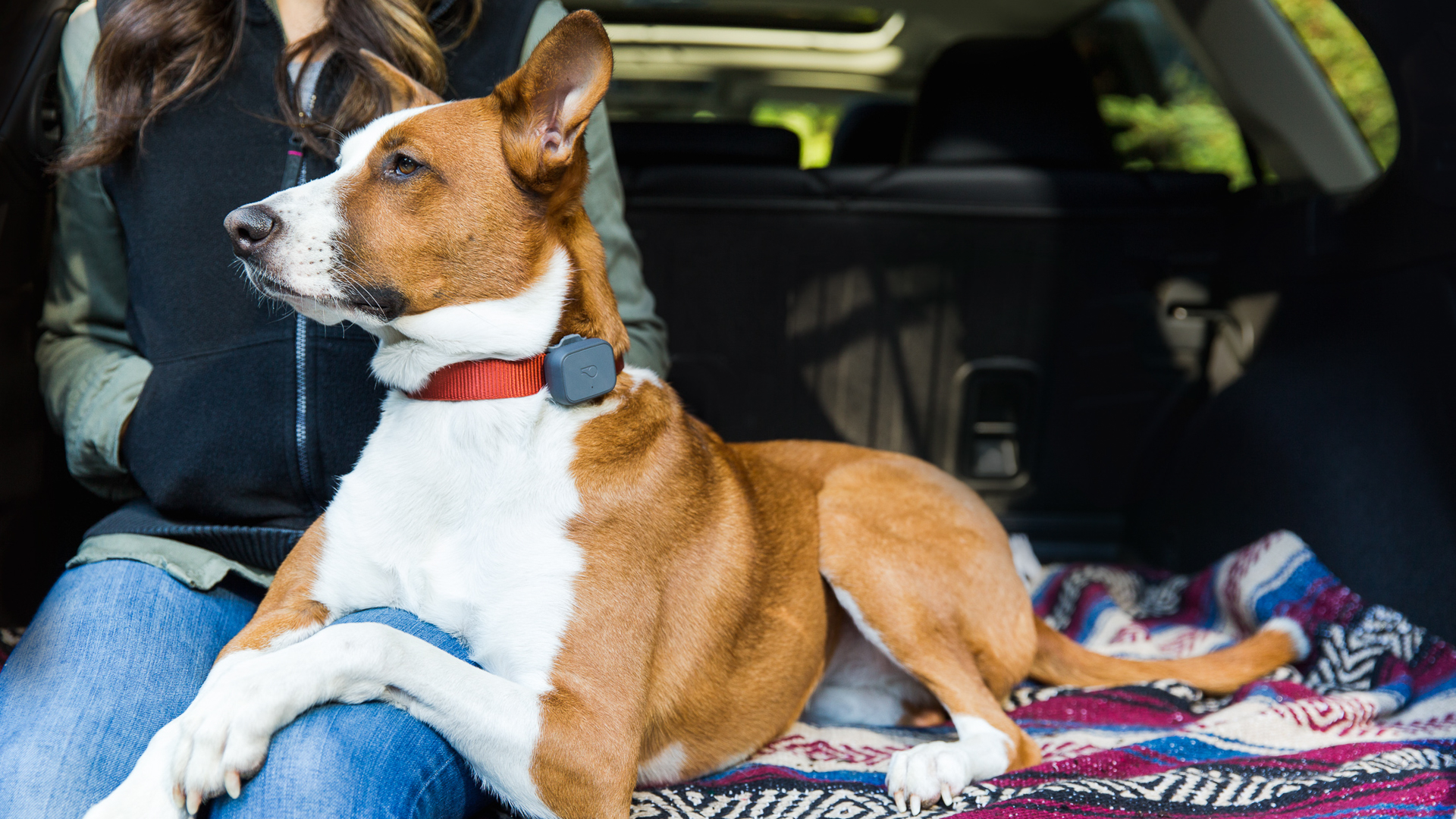 Natalie and Cody Gantz / Whistle
Whistle
Whistle 3 GPS Pet Tracker & Activity Monitor:

$99.95

plus subscription plan
Whistle was founded in 2012, and its most recent release is the third generation of its pet tracker and activity monitor. The Whistle 3 GPS Pet Tracker & Activity Monitor attaches to your pet's collar and can track your pet nationwide thanks to its connection to the AT&T cellular network. You can receive location alerts via email, text or through the Whistle app, and you can also use the tracker to monitor your pet's activity. The Whistle 3 is shock-resistant and waterproof.
You do have to pay for a subscription to stay connected to the network, and subscription plans include $9.95 for a monthly plan and $7.95 a month when you pay upfront for a year.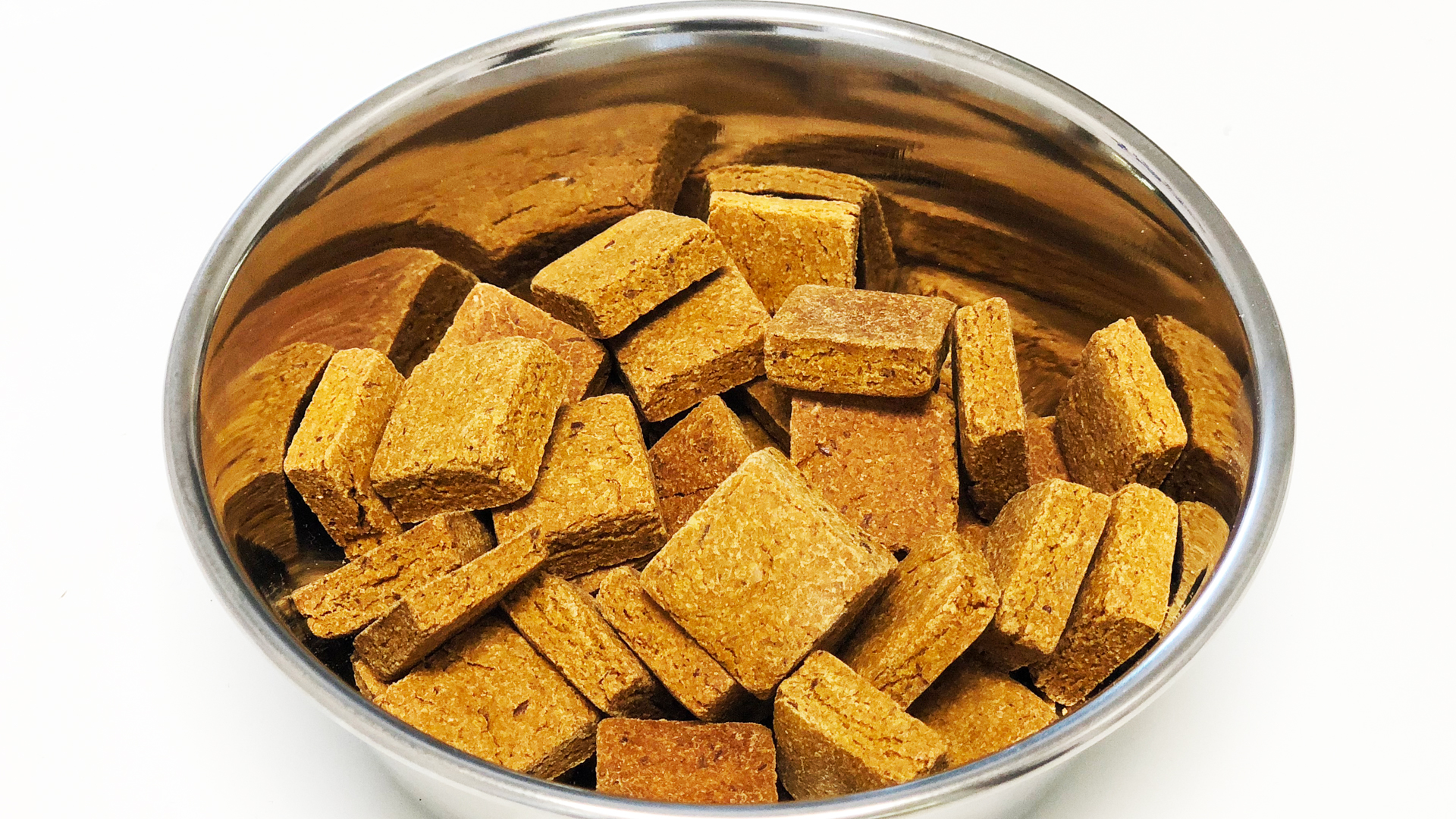 Wild Earth
Banana & Cinnamon Good Protein Dog Snacks With Koji:

$9.99
Wild Earth was founded on the idea that pet food should be clean, healthy and sustainable. The company's dog snacks are made with Koji, a fungi superfood that's a source of complete protein. Wild Earth currently offers its dog treats in three flavors: banana & cinnamon, strawberry & beet and peanut butter.
The company released its first product in 2018, and since then has received $5 million in seed funding and an additional $550,000 investment from Mark Cuban after an appearance on "Shark Tank." Wild Earth will launch a complete line of protein pet foods for dogs — and cats — soon.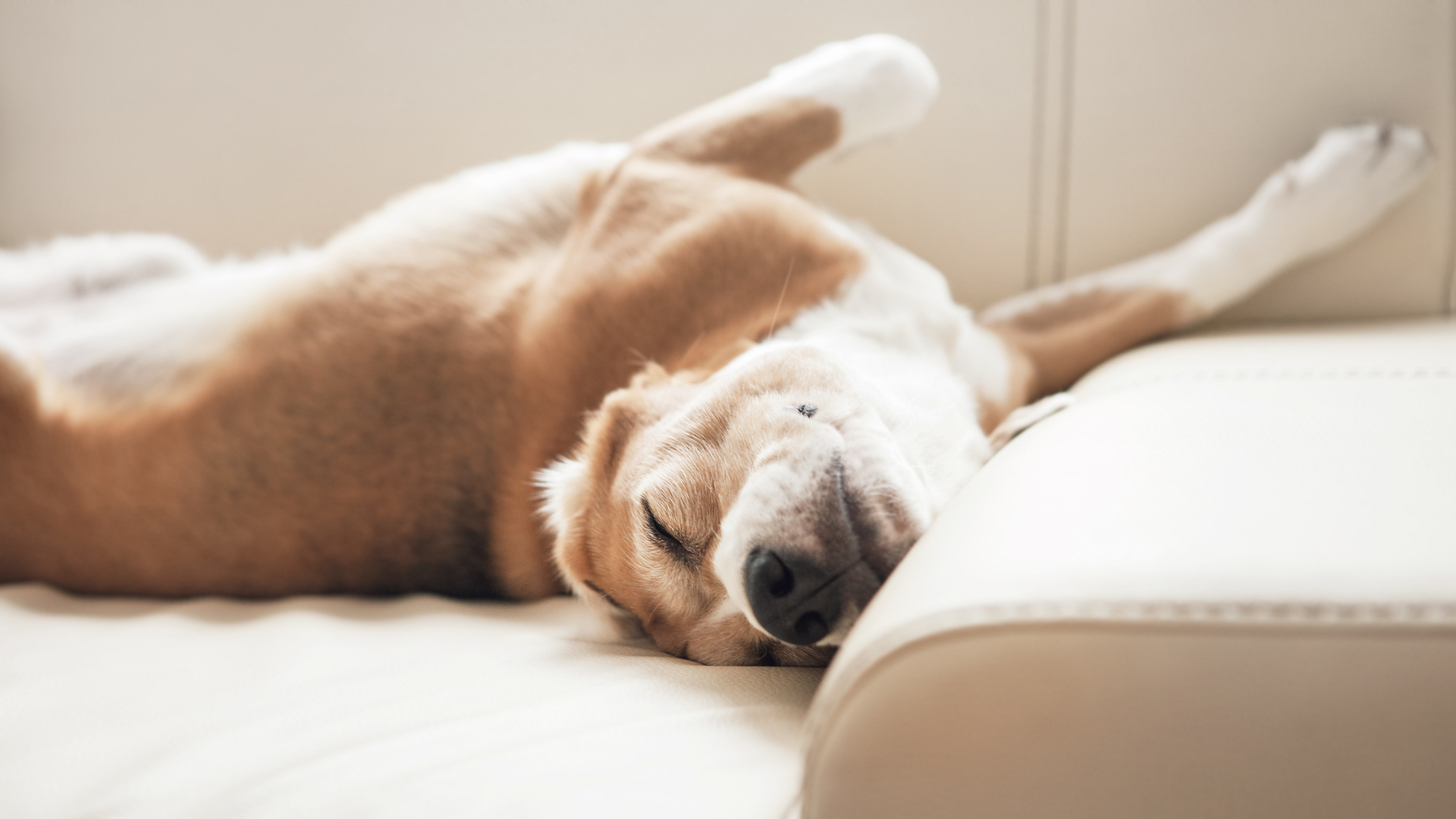 Wild One
Small Home Kit (2 Bowls and a Dog Bed):

$150
Let's face it — most dog products and accessories aren't exactly aesthetically pleasing. Wild One is changing the game with its line of simplistic and chic dog accessories, which include dog bowls, beds, leashes and collars, carrier bags and even poop bags.
To keep things coordinated, choose one of Wild One's "kits." The Walk Kit ($105) includes a collar or harness, leash and poop bag carrier, and the Home Kit ($150-$250, depending on dog bed size) includes two bowls and an accident-proof dog bed — some the smartest protective dog gear you can buy.
More on Pets
We make money easy. Subscribe to our YouTube channel for more videos on how to Live Richer™.  
Please note photos are for illustrative purposes only. As a result, some of the photos might not reflect the products or services listed in this article.