Quentin Tarantino's Net Worth: His Top-Earning Movies and Wealth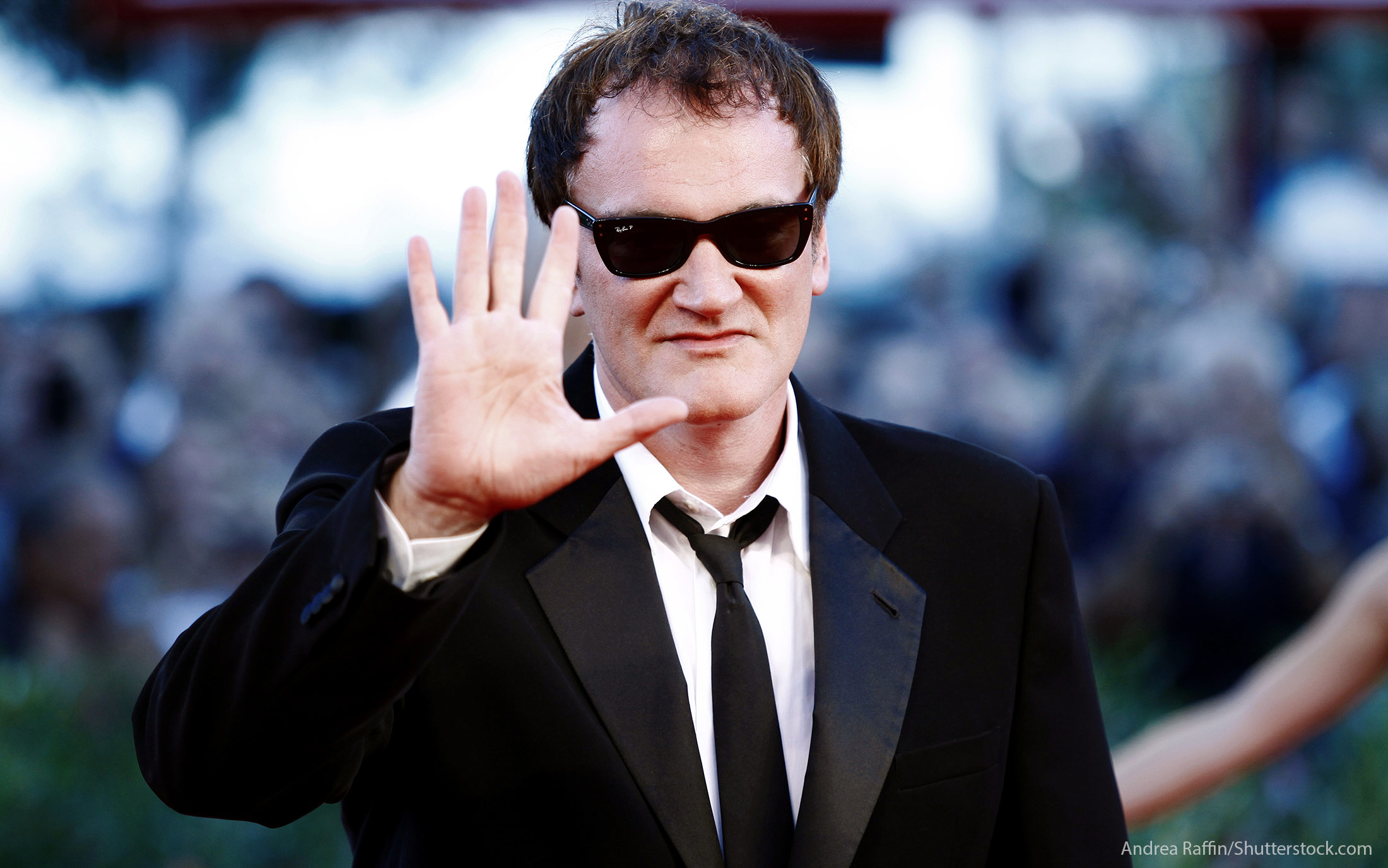 As Quentin Tarantino turns 53 on March 27, it's almost hard to believe the career of this illustrious director and screenwriter has spanned nearly a quarter century.
Known for "Pulp Fiction," "Kill Bill," "Reservoir Dogs" and "Django Unchained," Tarantino's films pay homage to violent genres like film noir, martial arts and westerns. His unique style onscreen and witty dialogue has earned him many awards and big paychecks at the box office.
See how much Tarantino is worth in 2016, and learn about his highest-grossing films of all time.
Find Out: 'The Hateful Eight' Cast: Channing Tatum Net Worth, Samuel L. Jackson Net Worth and More
Quentin Tarantino Net Worth: $100 Million
For such a successful screenwriter and director, Quentin Tarantino has a surprisingly small fortune. Estimated at $100 million, Tarantino's net worth is owed to his commitment to making fewer but higher-quality films. He isn't a blockbuster director like Michael Bay, whose net worth is $430 million, but his films defined 1990s cinema.
Born in Tennessee but raised in Los Angeles, Tarantino originally wanted to be an actor. During his time working at a video rental store, however, he honed his screenwriting skills, leading to his first two major successes: 1992's "Reservoir Dogs," which he wrote and directed, and 1993's "True Romance," which he wrote.
Tarantino is best known for 1994's "Pulp Fiction," a film that became an instant classic and propelled him to stardom. The film made $213.9 million worldwide, among his biggest successes to date. Other bestsellers include "Kill Bill Vol. 1," "Inglourious Basterds" and "Django Unchained."
Throughout his career, Tarantino has been nominated for 158 awards — and won 117. He's a two-time Oscar and Golden Globe winner, and has been recognized both for his screenwriting and directorial work.
See: 20 Highest-Paid Actors of Hollywood Like Robert Downey Jr.
Quentin Tarantino Personal Life and Career
Quentin Tarantino is dating costume designer Courtney Hoffman, who has designed for films like "Django Unchained," "Snow White and the Huntsman" and "Dark Shadows." Tarantino has previously dated comedians Kathy Griffin and Margaret Cho, and director Sofia Coppola.
Tarantino's house is in Los Angeles, and the filmmaker owns the New Beverly Cinema, a historic movie theater near West Hollywood, Calif.
Although he claims he will retire from filmmaking at the age of 60, Tarantino says he might retire just after his tenth film, choosing instead to focus on writing books and film literature.
How Much Have the Best Quentin Tarantino Movies Grossed?
A revenge-laden motif carries itself through Tarantino's highest-grossing movies. From vigilante slaves to black-suited hitmen and sword-wielding brides-not-to-be, these are Quentin Tarantino's best movies worldwide.
1. 'Django Unchained': $425.4 Million
'Django Unchained' won both Christoph Waltz and Tarantino Oscars in 2013, and the film grossed over $425 million in theaters across the globe, more than four times its budget. The 2012 hit was Tarantino's first winning attempt in the Western genre and featured Waltz as the bounty hunter Dr. King Schultz.
Jamie Foxx starred in the film as Django, a slave who works as a bounty hunter in exchange for his freedom.
2. 'Inglourious Basterds': $321.5 Million
What would have happened if a group of Jewish freedom fighters actually killed Hitler? That's partially the premise of the Oscar winner "Inglourious Basterds," starring Brad Pitt, Waltz, Eli Roth and others. The $70 million production turned a huge profit in box offices worldwide, making $321.5 million.
Learn: Why Brad Pitt Keeps $1,100 in His Wallet Instead of His Bank Account
3. 'Pulp Fiction': $213.9 Million
Just what was in that briefcase? We may never know what that particular McGuffin was, but the innovative, nonlinear narrative of two philosophical hitmen, an over-the-hill boxer, a mobster and his wife, and other criminal hijinks in 1994 Los Angeles set a cultural benchmark in "Pulp Fiction," Tarantino's first bona fide hit.
The 1990s film was made on a shoestring budget of $8 million but grossed more than $213.9 million worldwide. It also began the trend of the Tarantino vehicle making new stars like Samuel L. Jackson and Uma Thurman, and reinvigorating tired careers, like John Travolta's.
4. 'Kill Bill, Vol. 1': $180.9 Million
An assassination squad attempts to kill a bride — but they fail. After emerging from a four-year coma, The Bride is out for vengeance with a samurai sword. Uma Thurman starred in the Tarantino film "Kill Bill: Vol 1," which had a production budget of $30 million and grossed $180.9 million in theaters worldwide.
In "Kill Bill, Vol. 2," Uma Thurman returns to finish off her former boss and lover Bill. Though the film did not fare as well as its predecessor, "Kill Bill, Vol. 2" still raked in over $152 million worldwide.
5. 'The Hateful Eight': $153.6 Million
Although Tarantino has announced "Kill Bill, Vol. 3," his most recent work is "The Hateful Eight," which was released in December 2015. The film made an impressive $153.6 million on a $44 million budget. Starring Samuel L. Jackson, Kurt Russell and Jennifer Jason Leigh, the film follows a bounty hunter and his prisoner as they seek shelter from a deadly Wyoming winter. Watch "The Hateful Eight" trailer below.
'The Hateful Eight' Trailer
https://www.youtube.com/watch?v=gnRbXn4-Yis