Don't Buy a Lemon — Ask the Used Car Dealer These Questions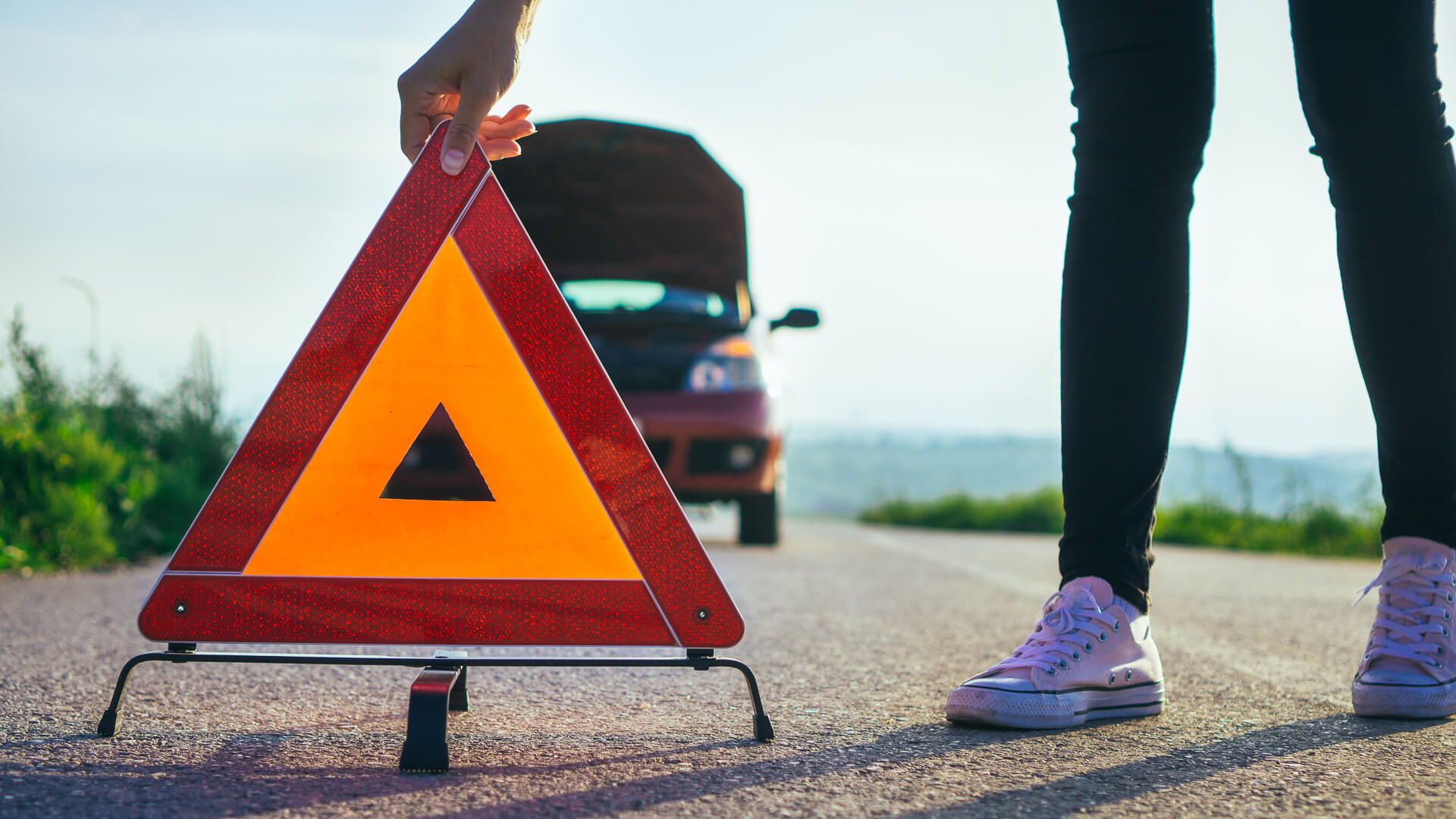 Milan Kostadinovic / Getty Images/iStockphoto
Used cars come with baggage from their previous owners. A used car might need a total engine rebuild or it might need nothing more than a new set of tires. Before you drive a used car off the lot, make sure you know exactly what happened in its history, what's been done to fix any issues and how protected you'll be from future problems.
GOBankingRates spoke to auto experts about the questions you should ask the dealer before buying a used car so that you don't make any car-buying mistakes and end up with a lemon.
Last updated: Oct. 8, 2019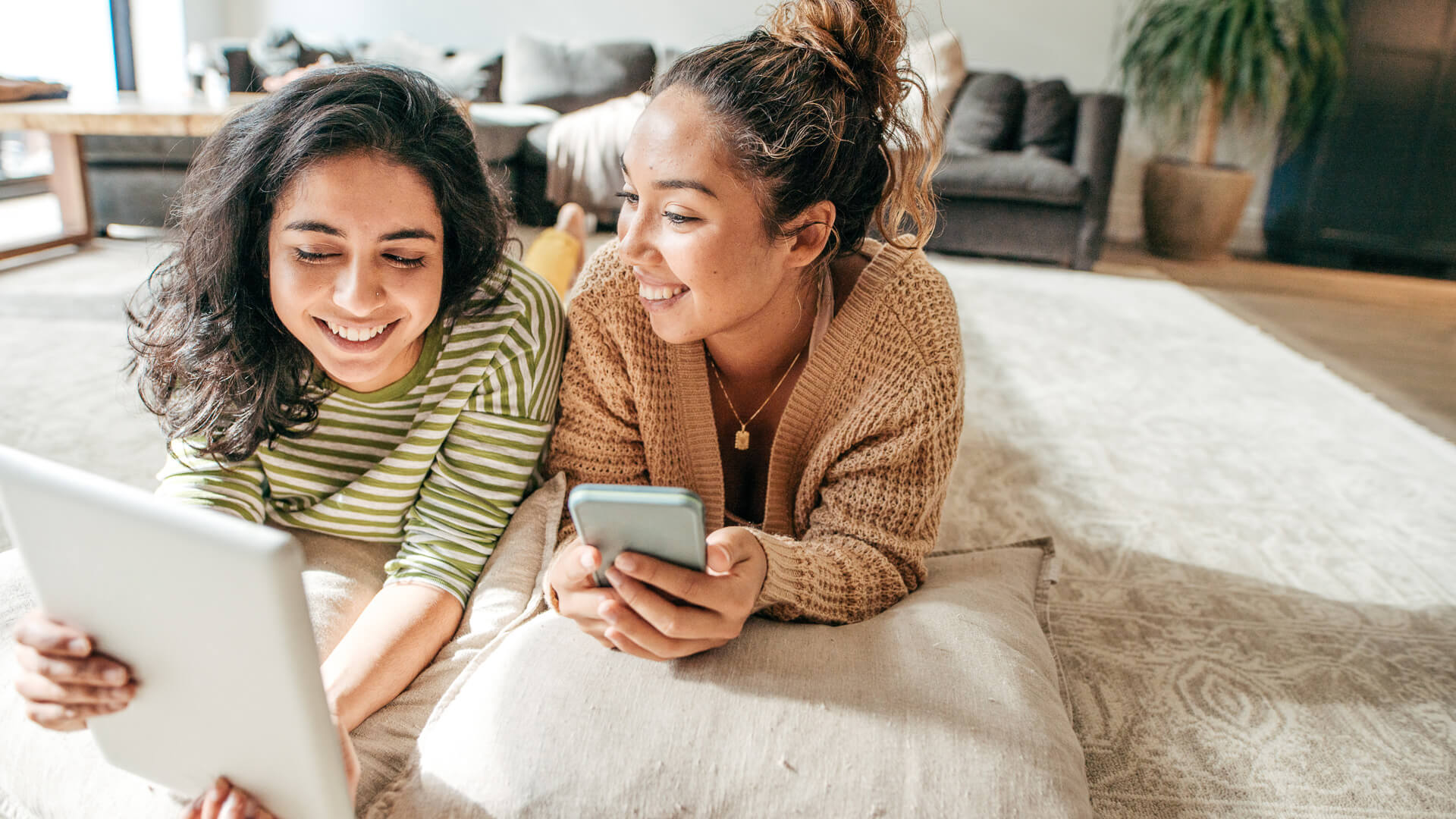 kate_sept2004 / Getty Images
What To Do Before You Go To the Dealer
Before you even set foot in the dealership, it's important to do some research first.
"As consumers, the more time you can spend researching before you get there, the more comfortable you are making choices and sticking to principles that you've laid out," said Alain Nana-Sinkam, vice president of strategic initiatives at TrueCar. "Figure out what your game plan is, what your budget is and your criteria, so that when you go out, you can be more measured in the way that you approach things."
Once you have a good idea of what you want and what a reasonable price is, it's time to go to the dealer to get your specific questions answered. Here's what you need to ask.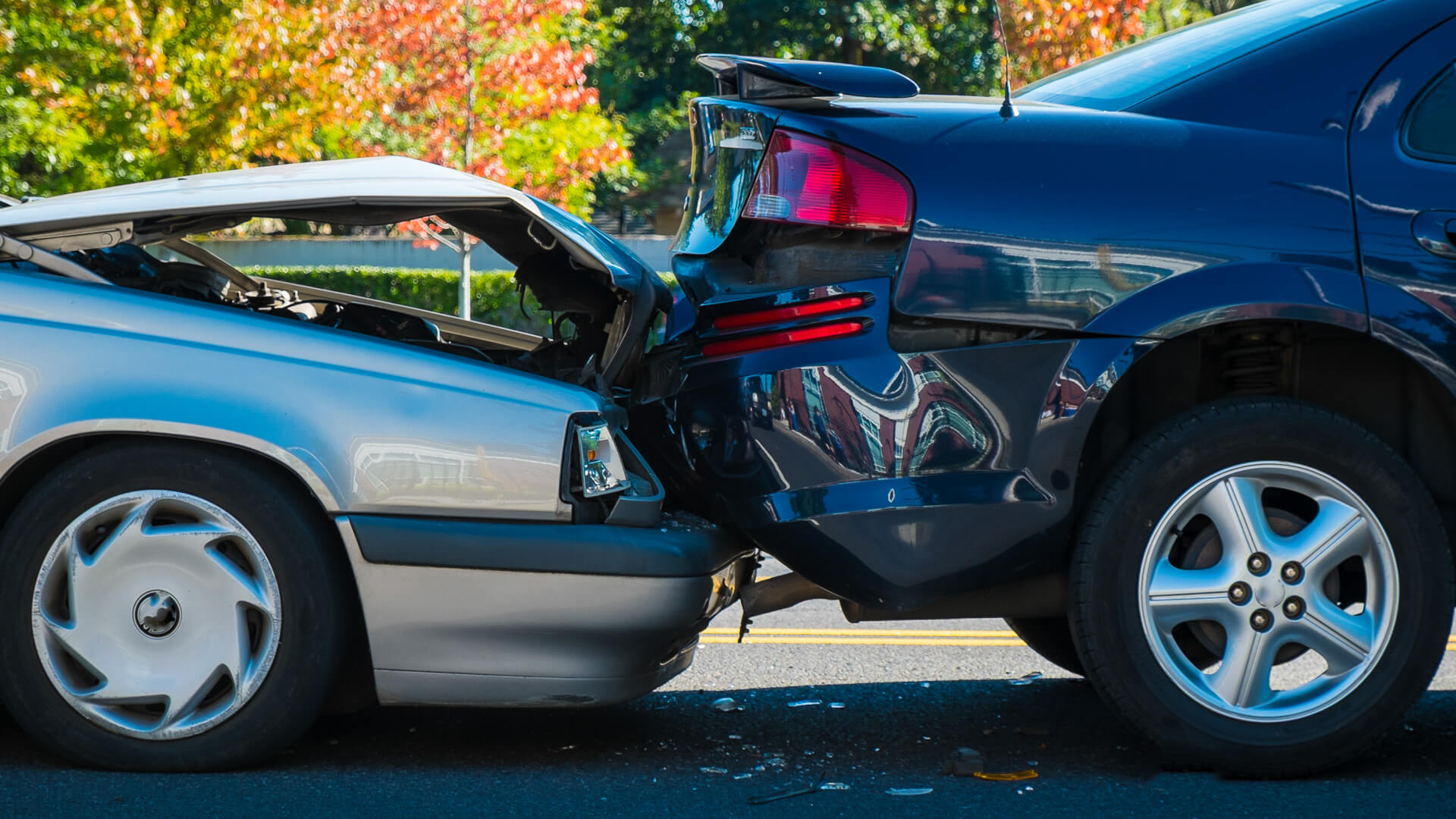 RobertCrum / Getty Images/iStockphoto
What's the Vehicle History?
Before you buy a used car, you should know its history. And a dealer should be willing to provide reports on the used cars they're selling.
"CARFAX and AutoCheck are two of the major ones," said Nana-Sinkam. "Those vehicle history reports are going to tell you whether a car has been in a major accident, if it has flood damage, hail damage, if it's been totaled and put back together, [or] if it used to be a taxi. Things that would be critical to understand, not necessarily to completely disqualify it, but things that you need to know to determine if you want to own this car and what you want to pay for it."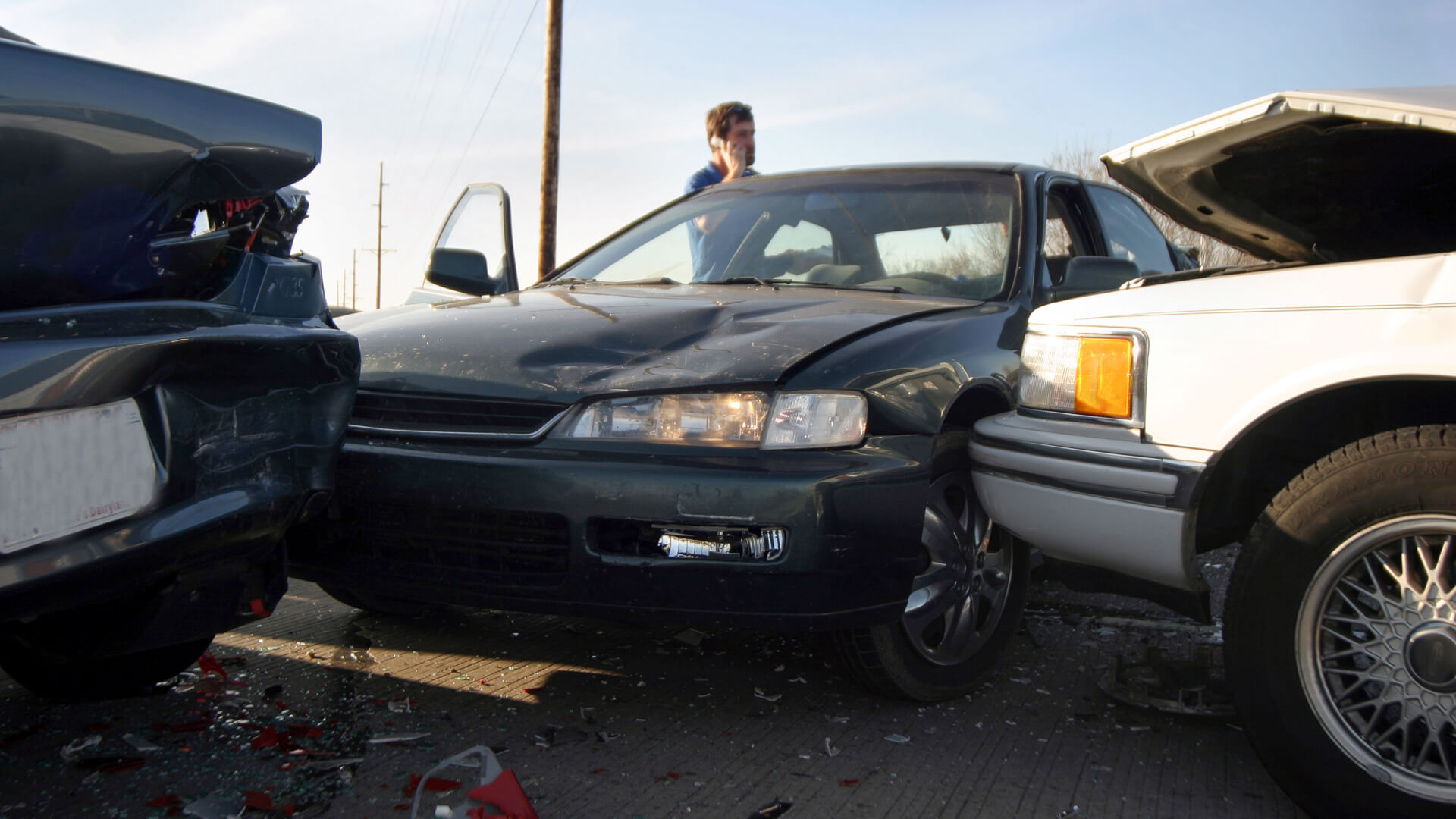 kalebtimberlake / Getty Images/iStockphoto
Does It Have a Branded Title?
Before you settle on a used set of wheels, check its title. If the title is branded, you'll want to get more information.
"A branded title means that a car was totaled and then put back together," said Nana-Sinkam. "With that type of vehicle, you need to be mindful of if the weld was well done. That might give you pause."
This shouldn't necessarily disqualify a car, but it's something you should definitely take note of.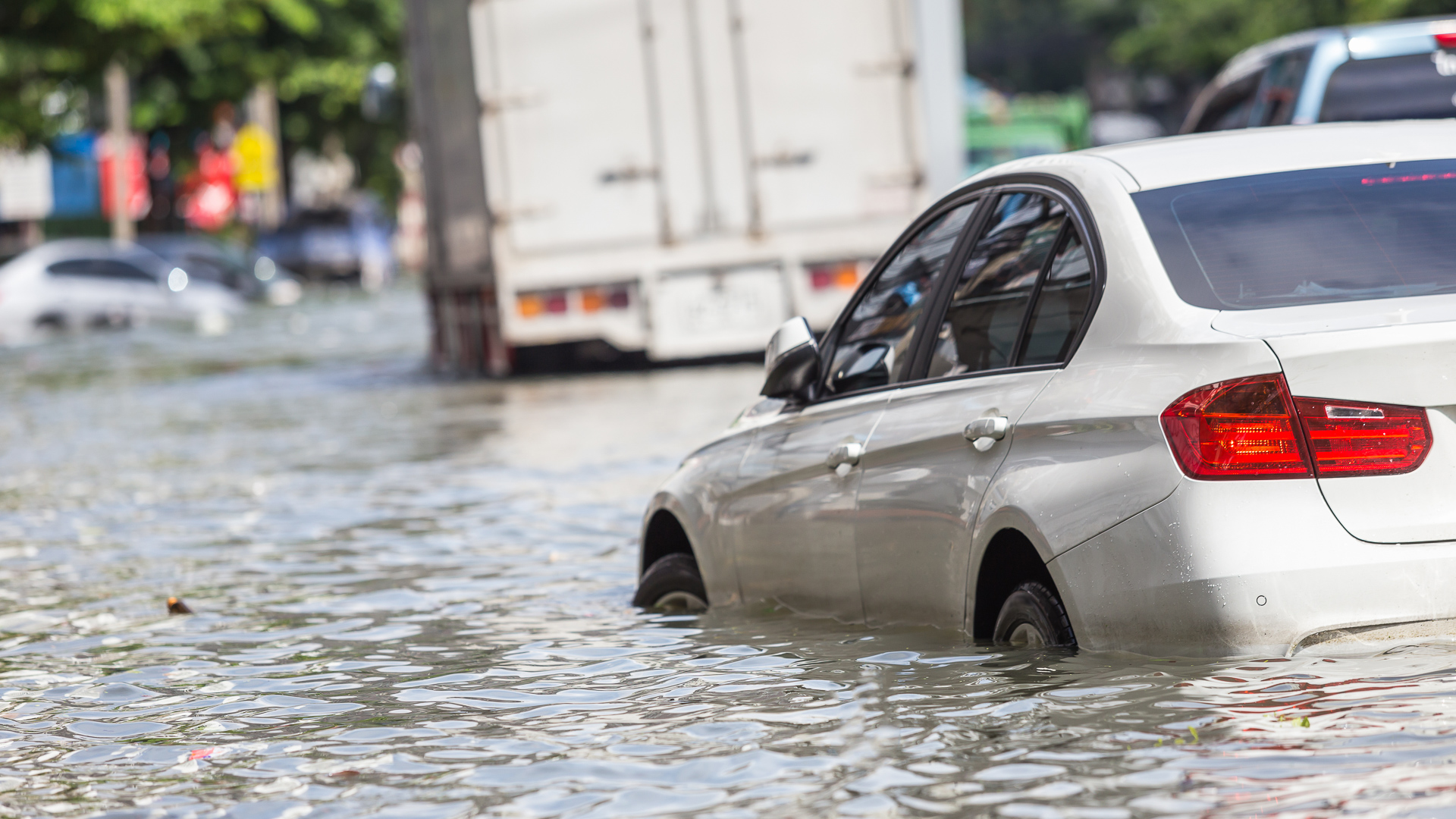 What Do You Know About the Items Noted in the Vehicle History?
Any insight the dealer can provide into the items noted in the car's history report can help you make a more informed decision about the purchase. However, the dealer might not have all the answers.
"In some cases, they won't know if they weren't involved [with] the vehicle in its previous lives when those things took place," said Nana-Sinkam.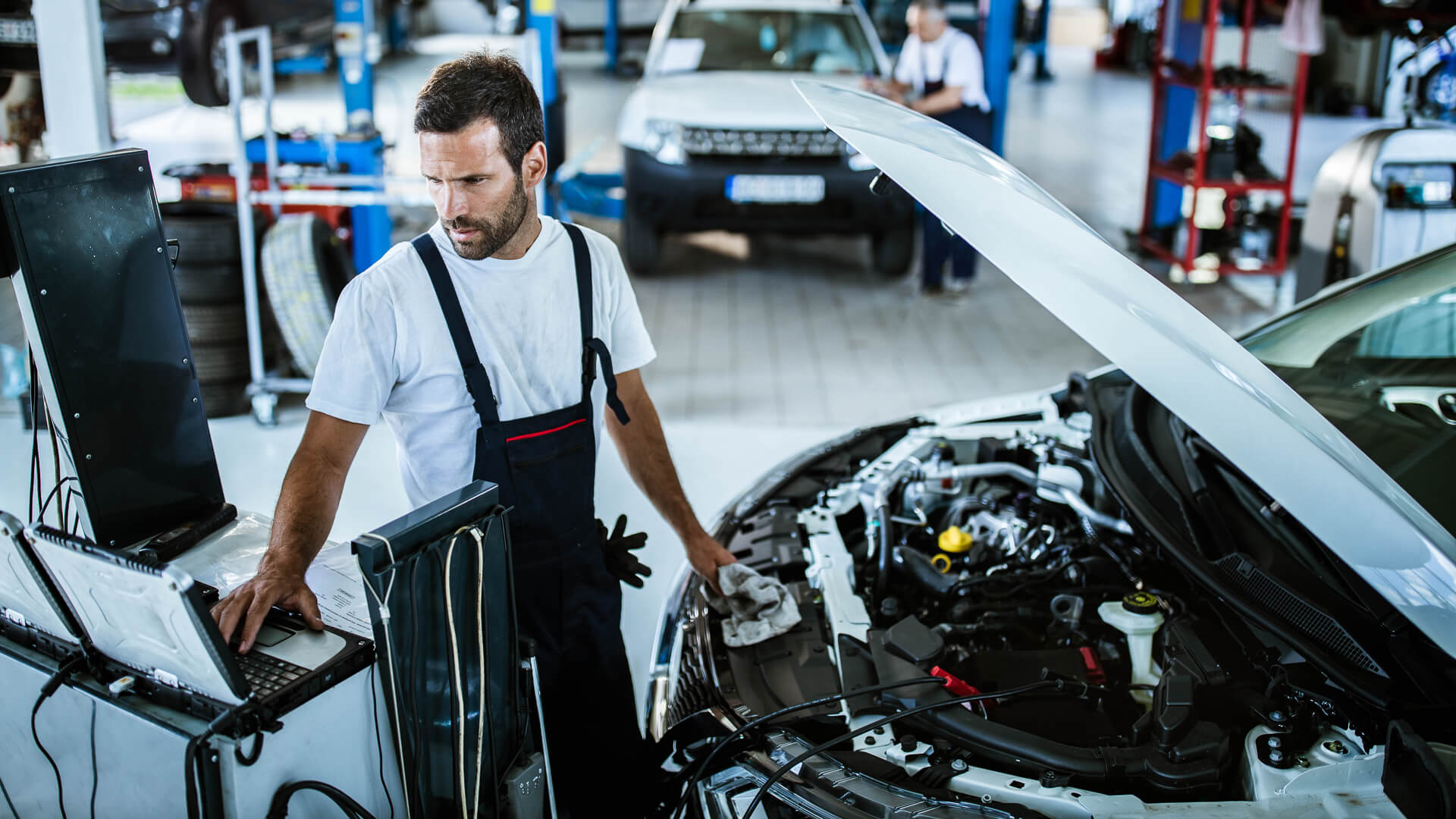 skynesher / Getty Images
Can I Get This Checked Out by My Personal Mechanic?
Consider taking the vehicle to get checked out by your personal mechanic. Tell them what's on the vehicle history report and ask them to see if there's anything wrong with it.
"When you have a [mechanic] you feel comfortable working with, they can cut through the noise and tell you exactly what's going on," said Nana-Sinkam.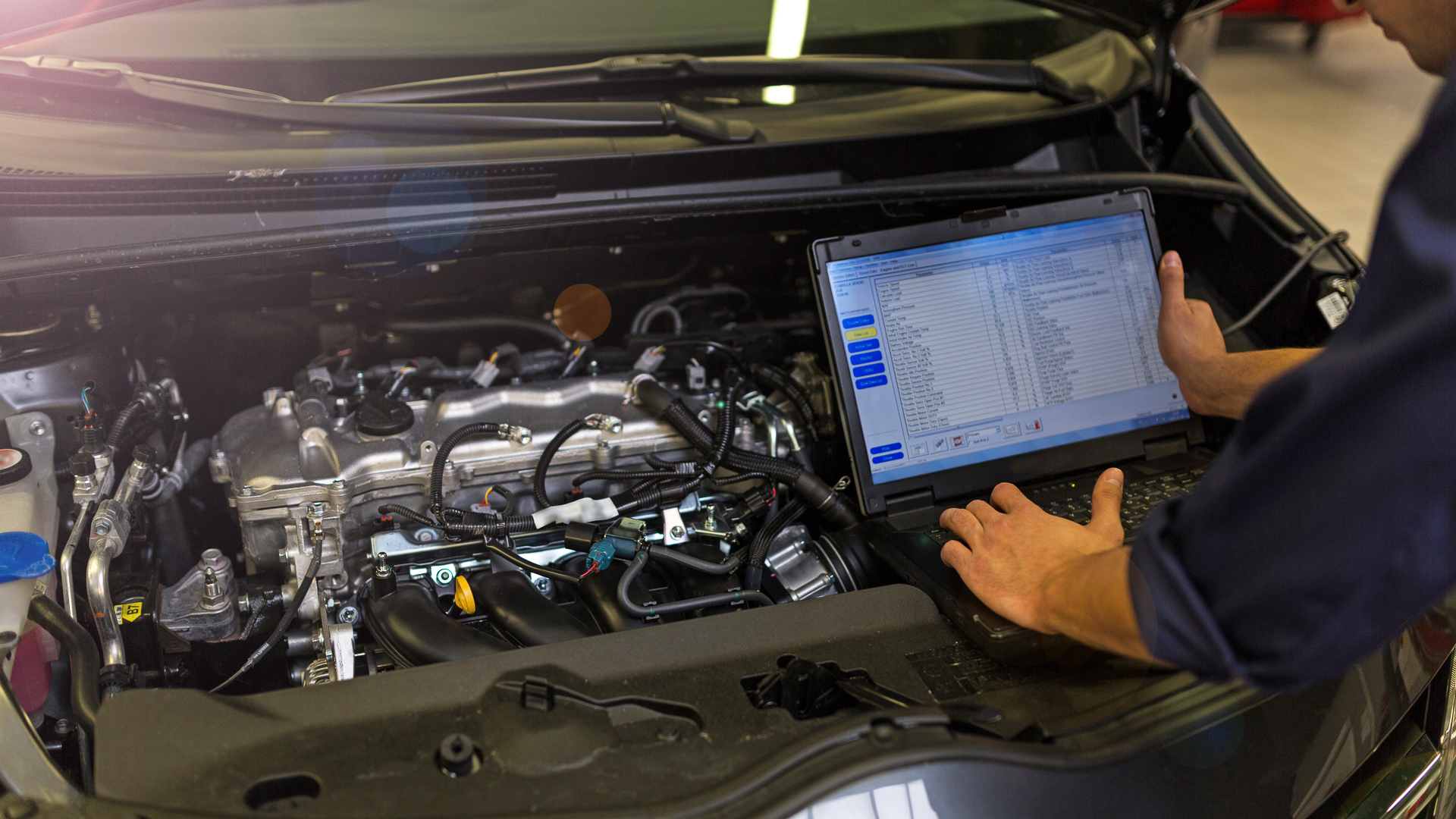 What Are the Terms of the Warranty?
If you want to find out whether the dealer stands behind the car they're selling you, find out what kind of warranty they'll offer.
"If you see a challenged vehicle history and the dealer is selling the car as-is, that kind of helps you to answer the question of what you should expect going forward and what the implications of that are," said Nana-Sinkam. "But if the dealer includes a much more comprehensive warranty with the vehicle… [and] they're there to fix it for you, then that will help you to feel a little more comfortable."
Cut Costs: How To Save on All Your Monthly Expenses and Bills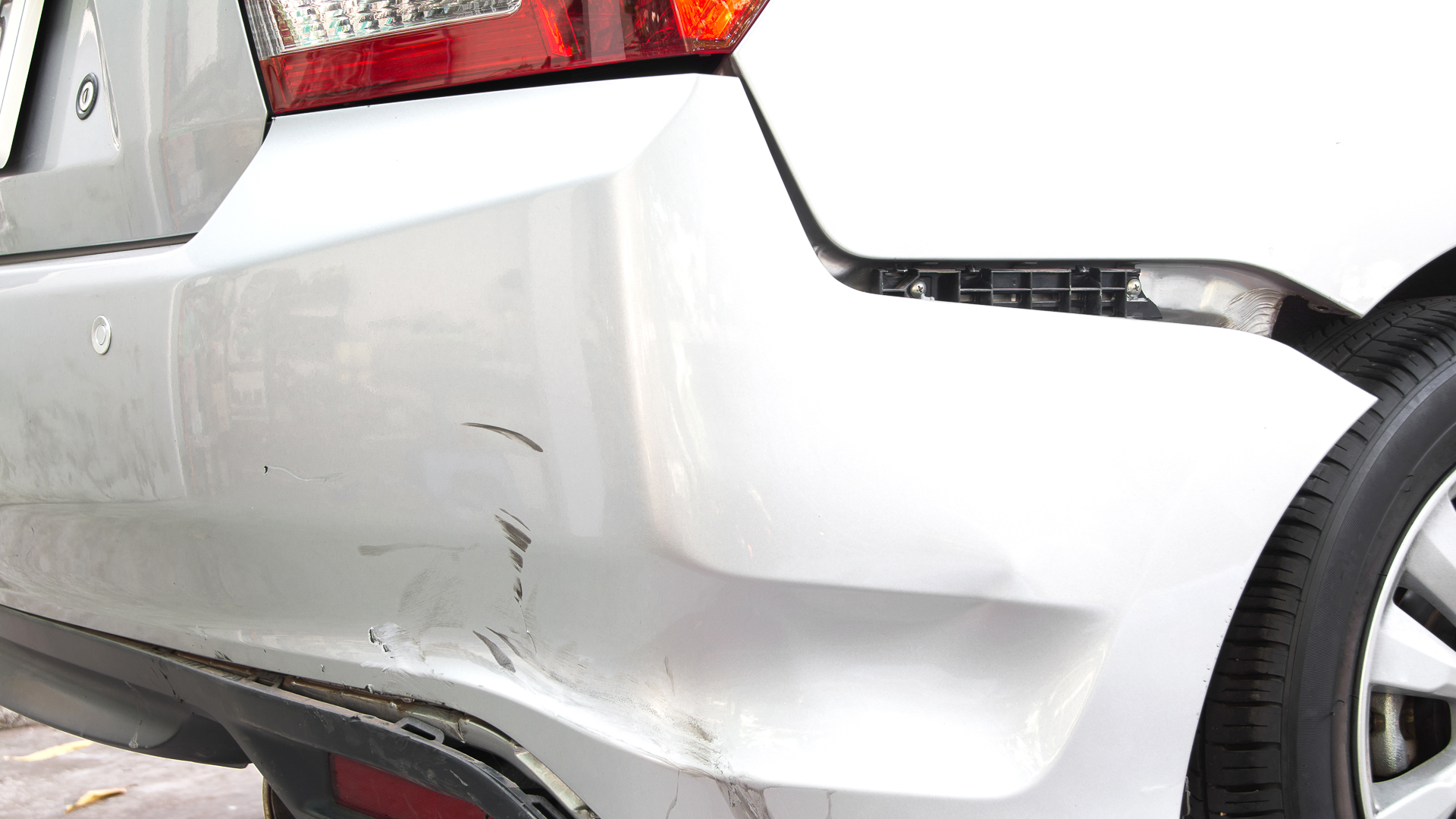 Is There an Extended Warranty Available?
Before you sign the contract to buy a used car, find out if the dealer offers an extended warranty.
"If there is, how much does it cost and what does it cover? Sometimes the warranties are only going to cover what we call engine and power train, so it's going to cover the mechanical stuff," said Nana-Sinkam. "But if a mechanical window breaks or a piece of trim falls off, the warranty might not cover that."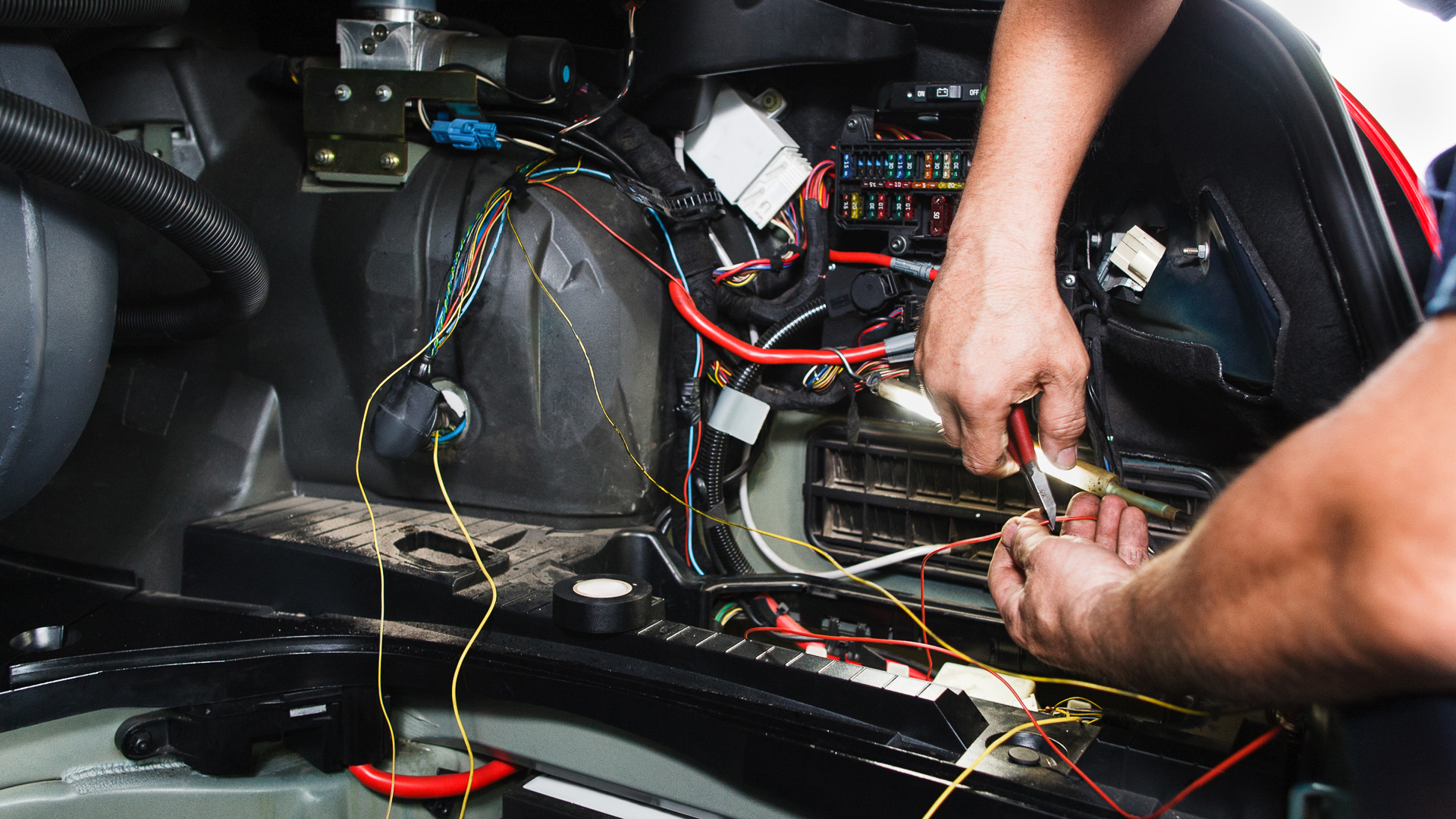 What Other Coverages Are Available?
Don't stop at the standard warranty items. Find out if the dealer will cover any other repairs or maintenance costs.
"Understand not only what coverages come with the vehicle, but what coverages are available," said Nana-Sinkam. "This can help you make the most educated decision based on if you could add something and how much you can pay for it."
For example, a dealer might offer additional coverage for electrical systems and safety features.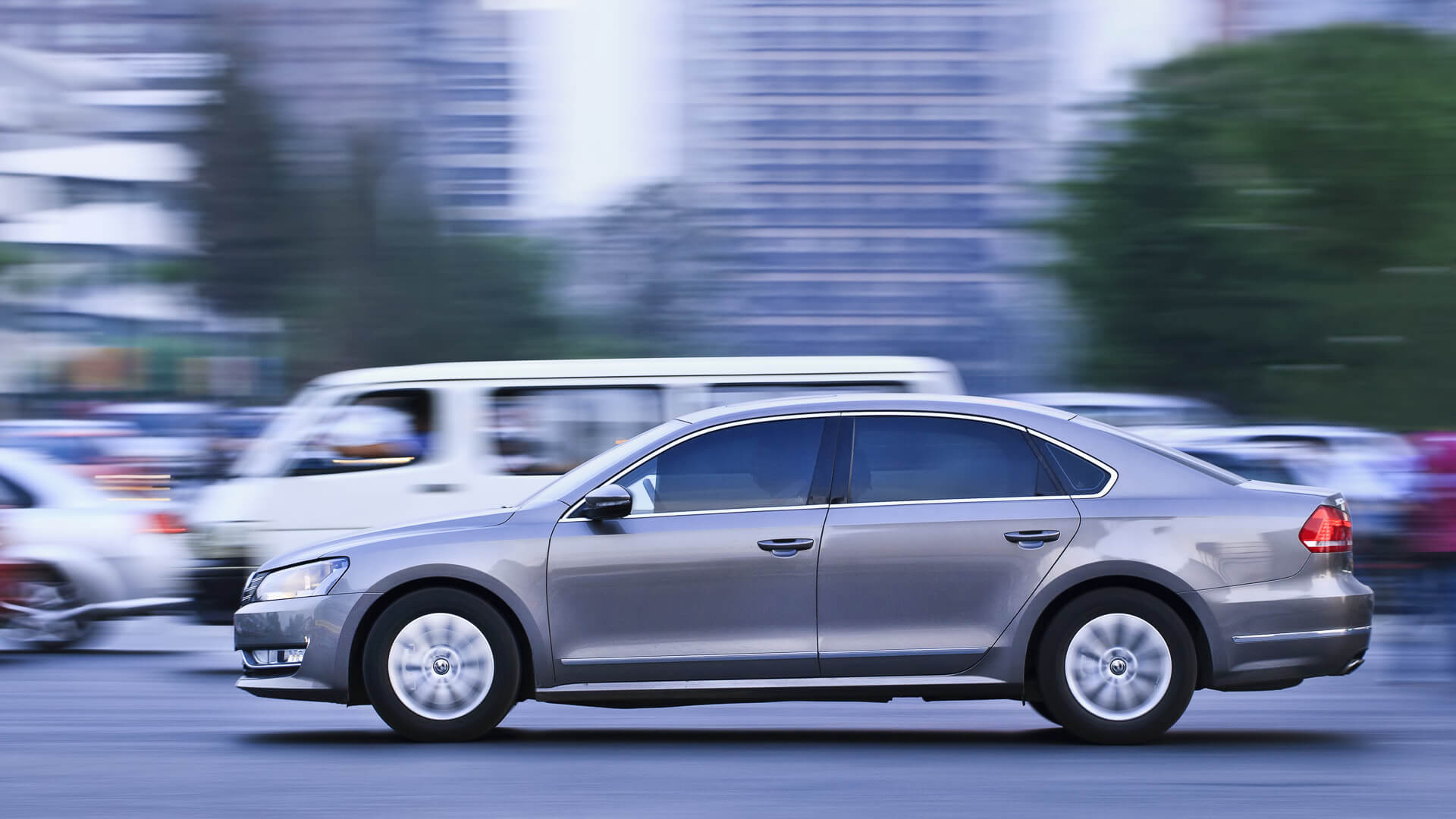 TonyV3112 / Shutterstock.com
What's the Car's Recall History?
Some models might have a common problem, which leads to a recall. It's important to make sure the issues on recalled items for a car have been resolved.
"If a car had a problem that was so significant that the manufacturer issued a mandate that all the cars had to come back to be fixed, understand what sort of recall history the vehicle has had and whether the one car that you're looking at had that repair done," said Nana-Sinkam.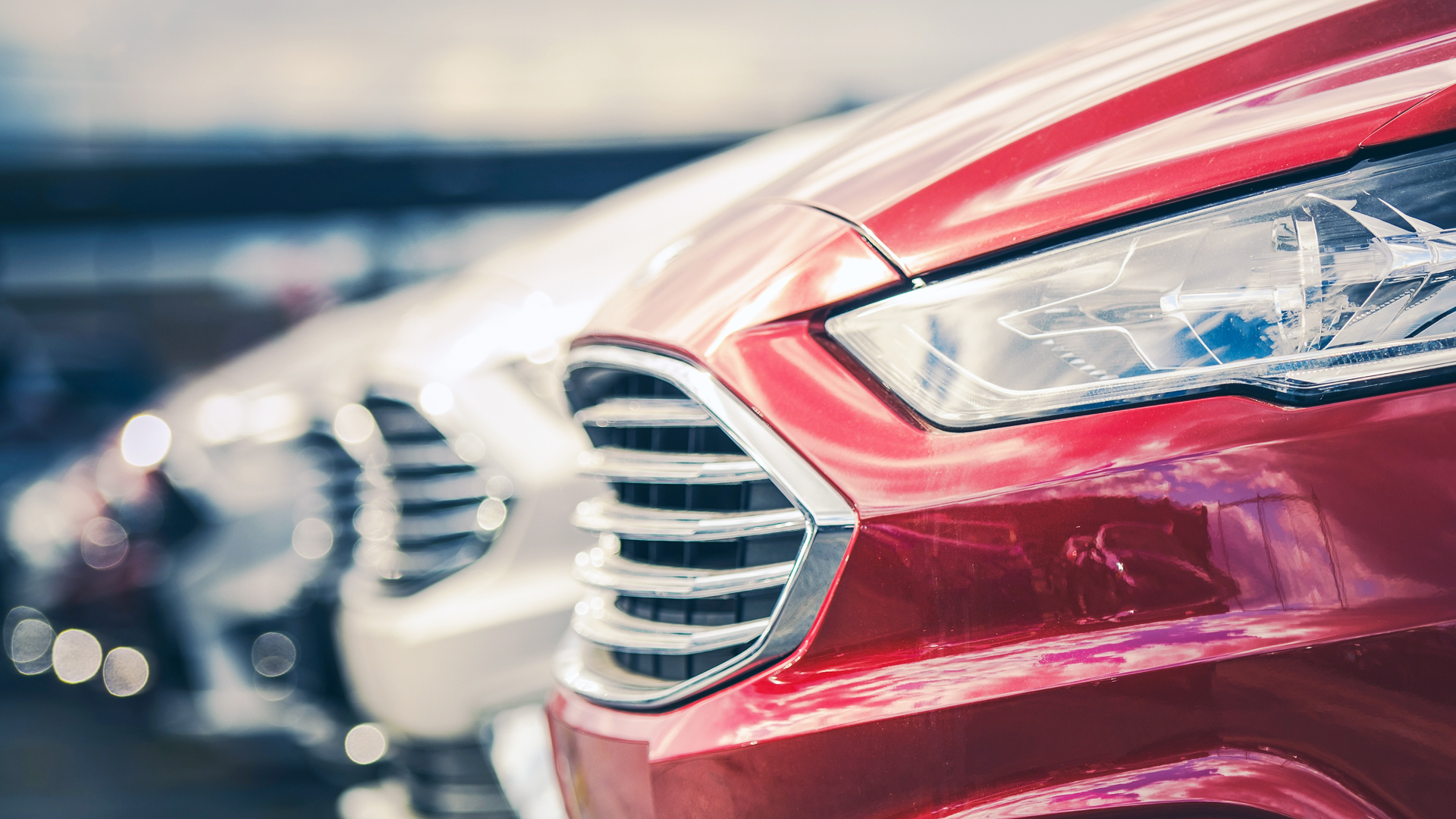 Is This a Certified Pre-Owned Vehicle?
Find out if the car you want to buy is certified pre-owned (CPO). There are several benefits to buying a car with this designation.
"The main benefits of certified pre-owned vehicles are two-fold. First, it means that the car has met a detailed list of criteria that the manufacturer has set," said Nana-Sinkam. "The second piece [is] that they provide a longer warranty. You will find often that a CPO used car has a longer warranty than a brand-new car because they've already gone over it with a fine-toothed comb and know that it's well taken care of."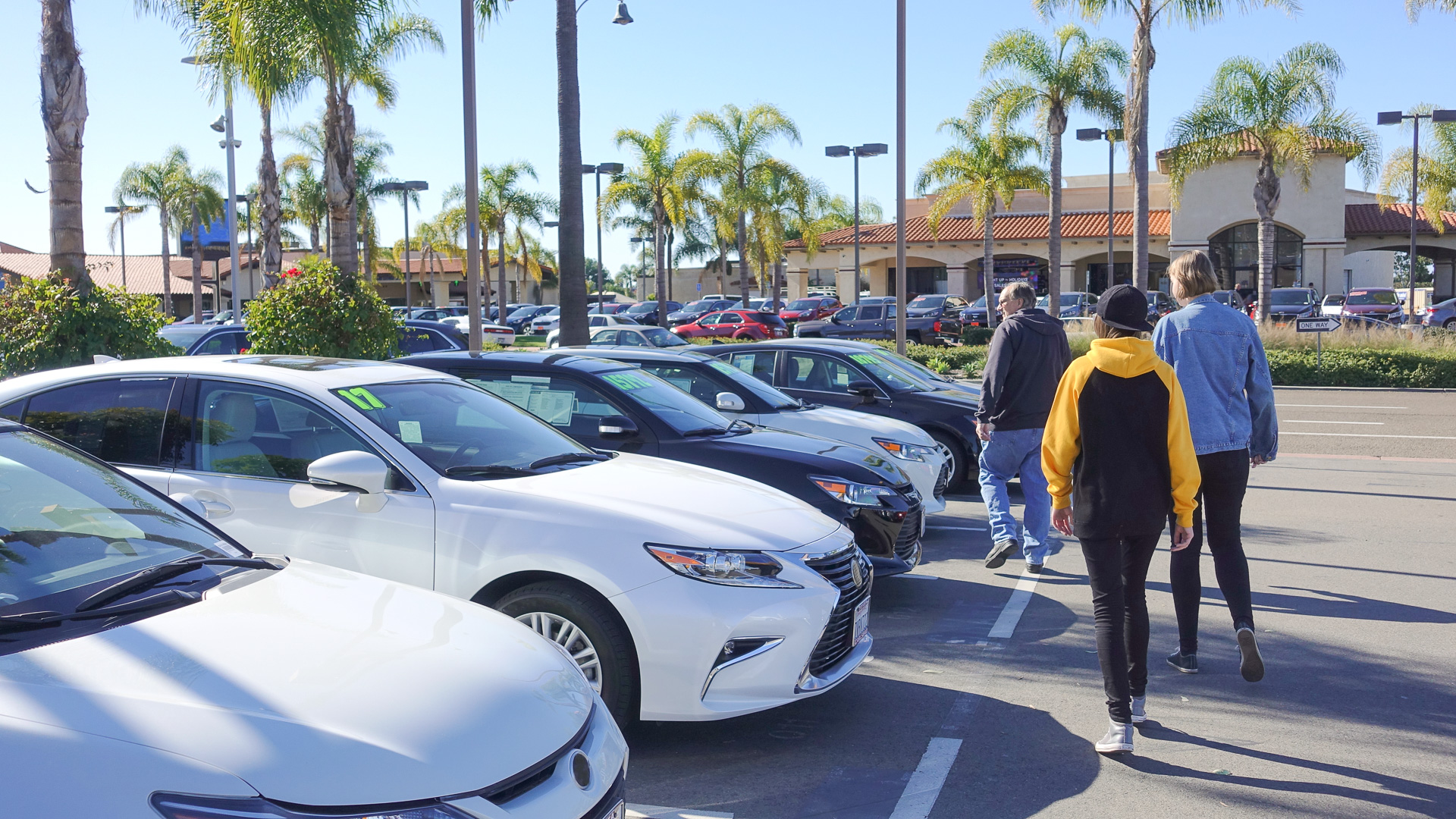 Is It Certified by the Manufacturer or by the Dealer?
A certification might come from the manufacturer or the dealership. The latter is good, but the manufacturer's certification can give you more protection. If you buy a used car from a different manufacturer's dealership, note that it can only be certified by the dealership, not the manufacturer.
"An example of that would be a Nissan at a Honda dealership," said Nana-Sinkam. "Honda cannot certify that Nissan because they don't have access to the Nissan CPO program. They might have their own certification, but you're not going to get the factory certification in that scenario."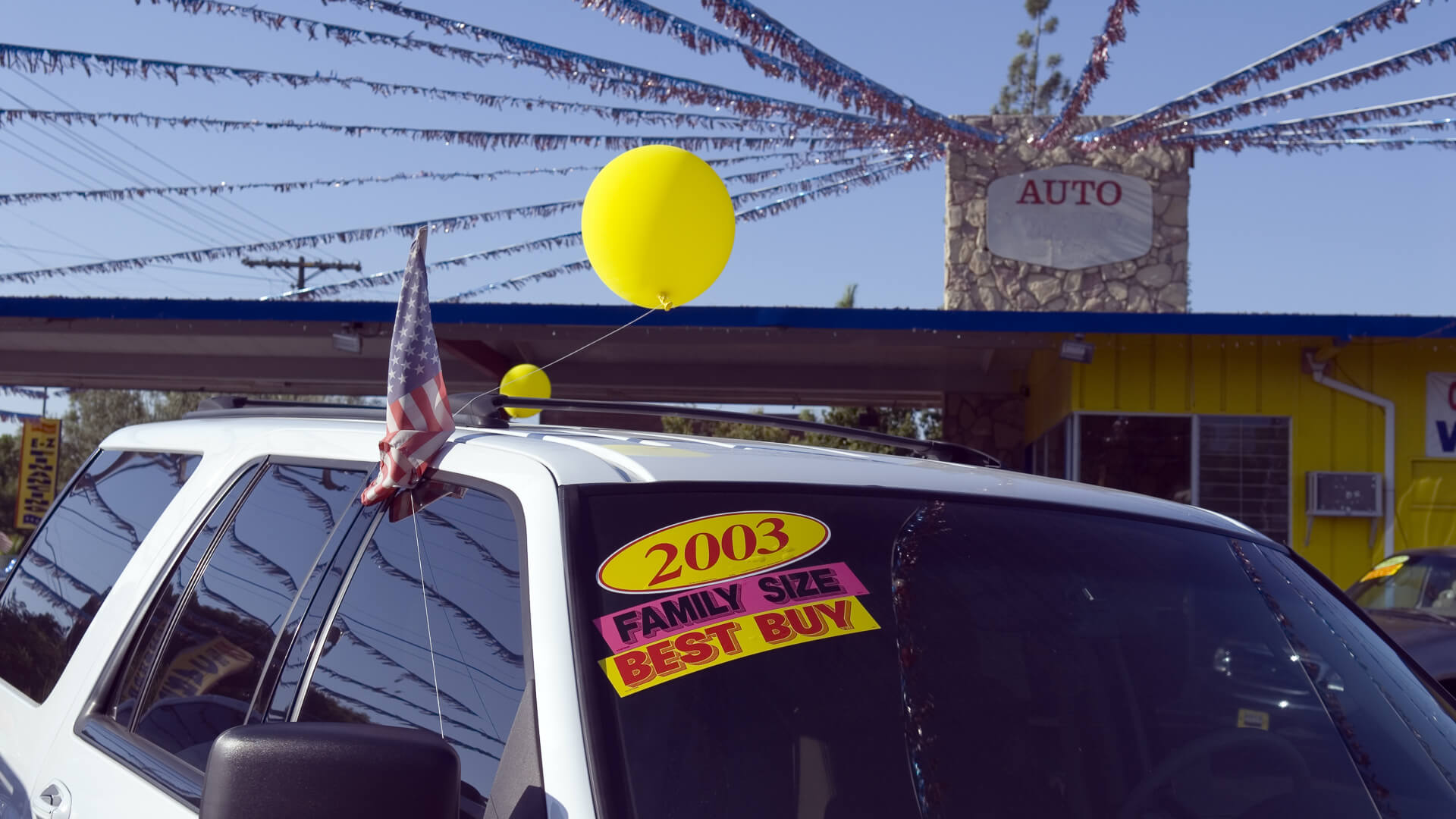 How Long Has the Car Been on the Lot?
Has your dream car been sitting on the lot for a while? You might want to think twice about buying it.
"In my professional experience, you should shy away from a car that's been on the lot for months," said Sean Pour, co-founder of the nationwide car-buying service SellMax. "Sometimes dealers get stuck with inventory, and that inventory often goes unmaintained."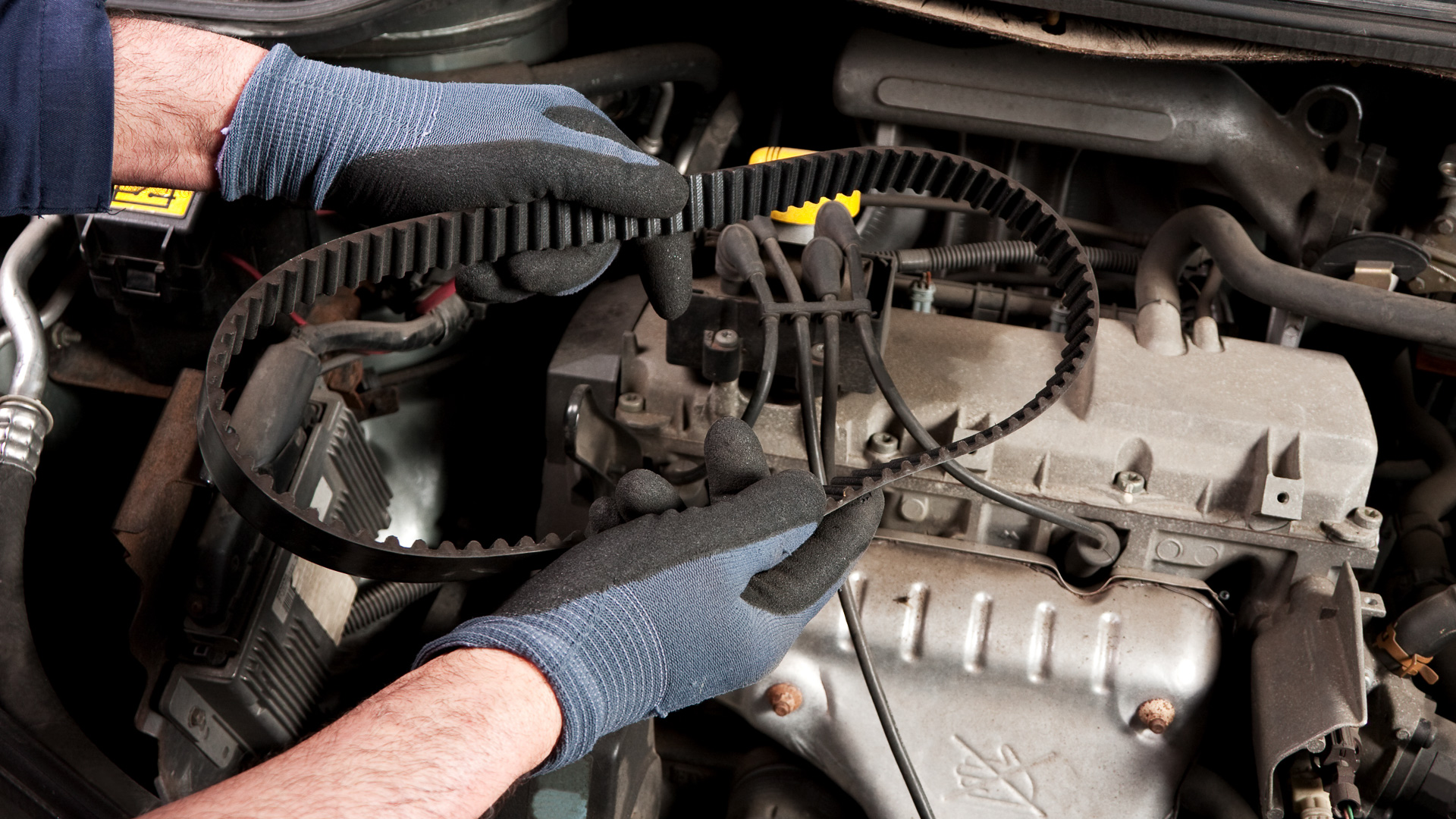 When Was the Timing Belt Last Changed?
The timing belt is essential to maintaining the engine's function, and it typically needs to be replaced every 60,000 to 100,000 miles, according to How Stuff Works.
"The timing belt can be an expensive repair," said Pour. "If it wasn't [replaced] and breaks, it can even damage the engine."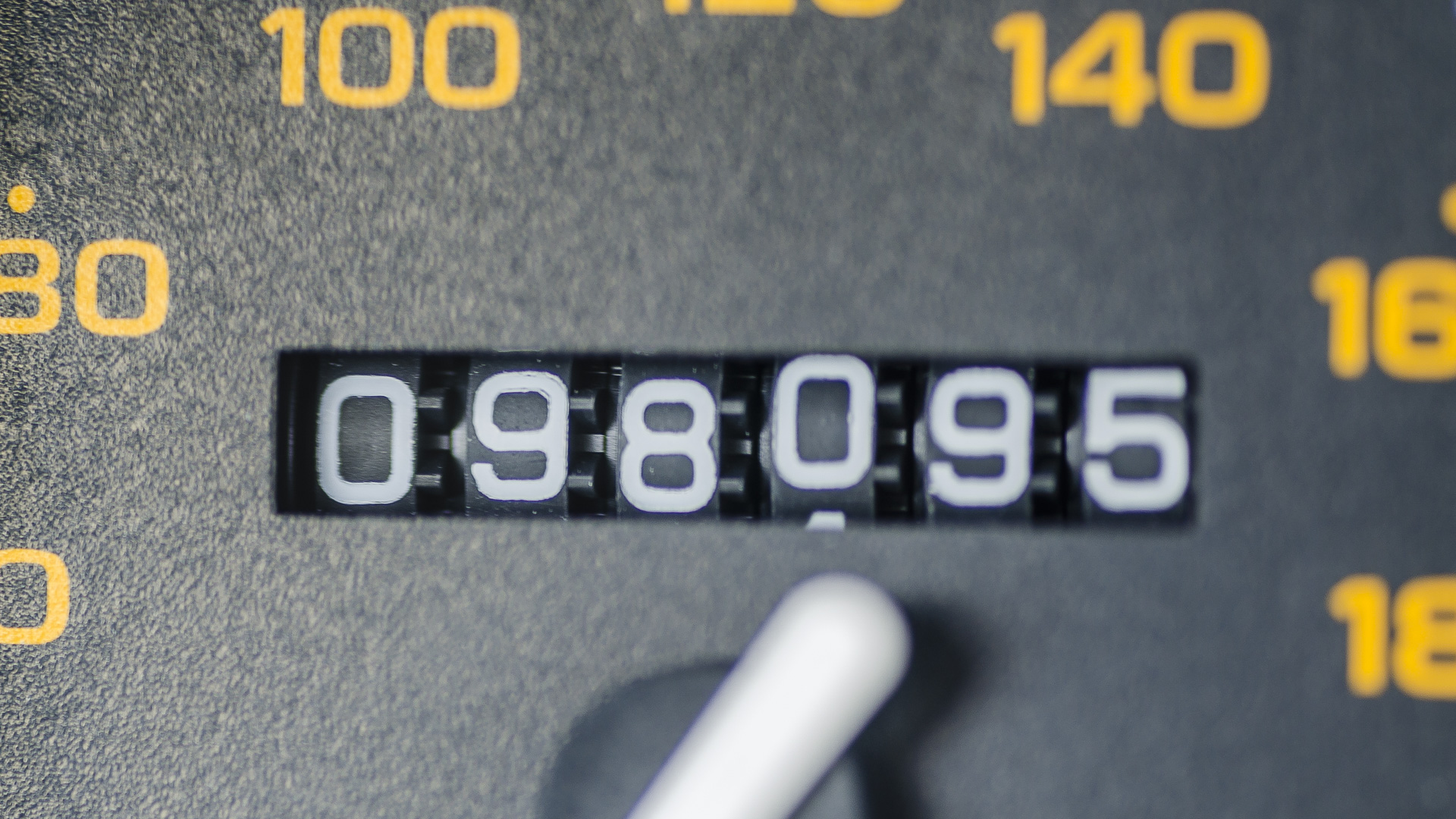 Is the Mileage Original?
You might have your eye on a car with low miles, but make sure that mileage is legitimate.
"Sometimes the mileage will show low on an odometer, but the dealer asks you to sign a 'TMU,' meaning that the true mileage is unknown," said Pour. "Don't sign this without understanding what it means."
So You Can Buy a Car Sooner: 20 Ways To Save Money Fast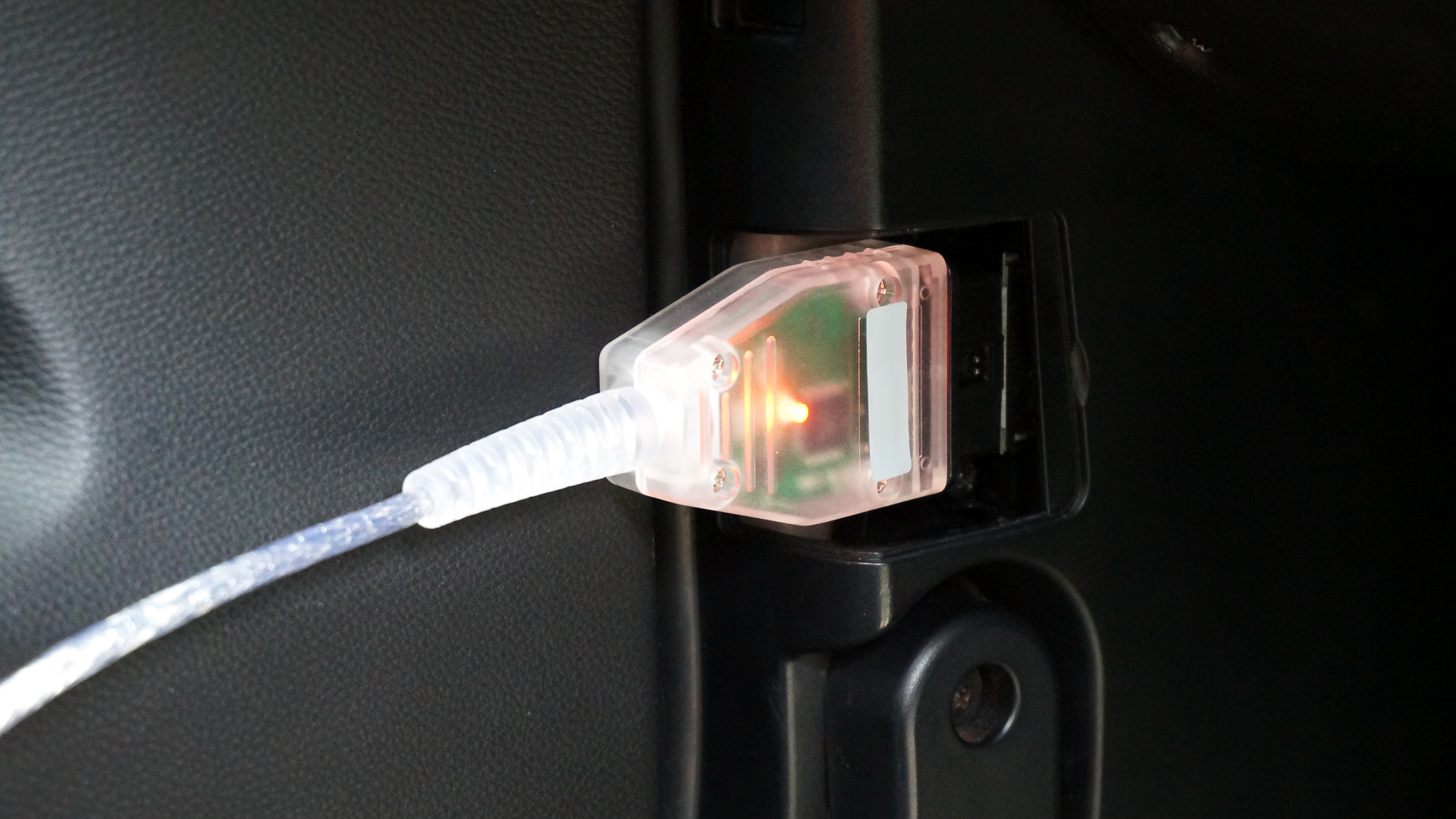 Can I Plug In a Diagnostic Reader?
Using an OBD2 reader to run a diagnostic test on the car can tell you a lot. "You should be asking this whenever you think about purchasing a used car," said Matt Cooke of Filter Services.
"An OBD2 reader will search for fault codes and pull up anything that's gone wrong with the car," he said. "Often dealers will try to get rid of a car by clearing the fault codes so that they don't show up on the dashboard when it starts up. But by plugging in a fault reader, you'll be able to see exactly what's wrong with it."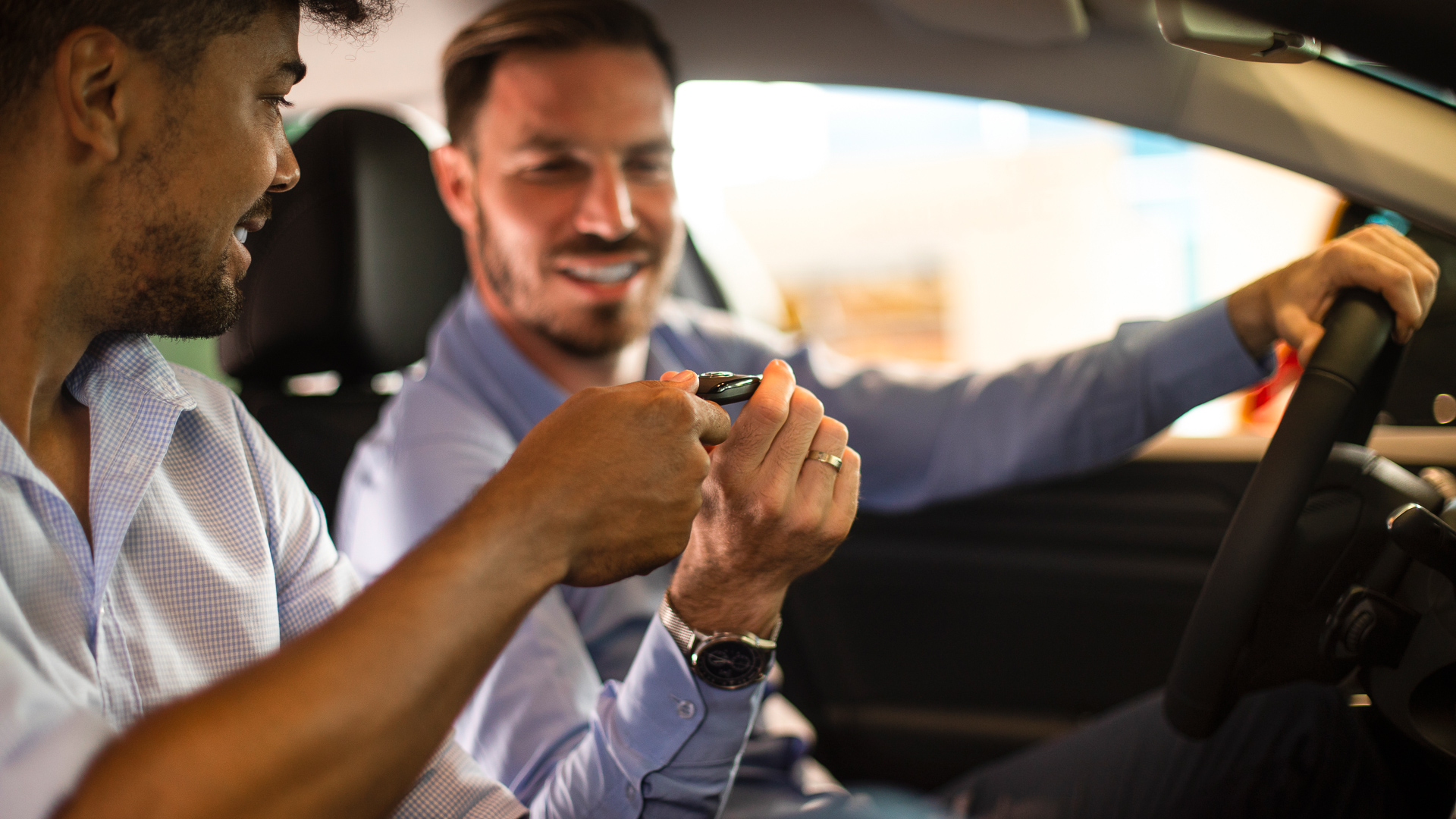 EXTREME-PHOTOGRAPHER / Getty Images/iStockphoto
Can I Take It for a Test Drive?
Maybe one of the best things about car shopping is going for the test drive. Use this time to check all the car's functions.
"Be sure to test all the components on the car — the lights, turn signal, radio, horn, etc.," said Laura Gonzalez, marketing manager for AutoNation Volkswagen of Las Vegas.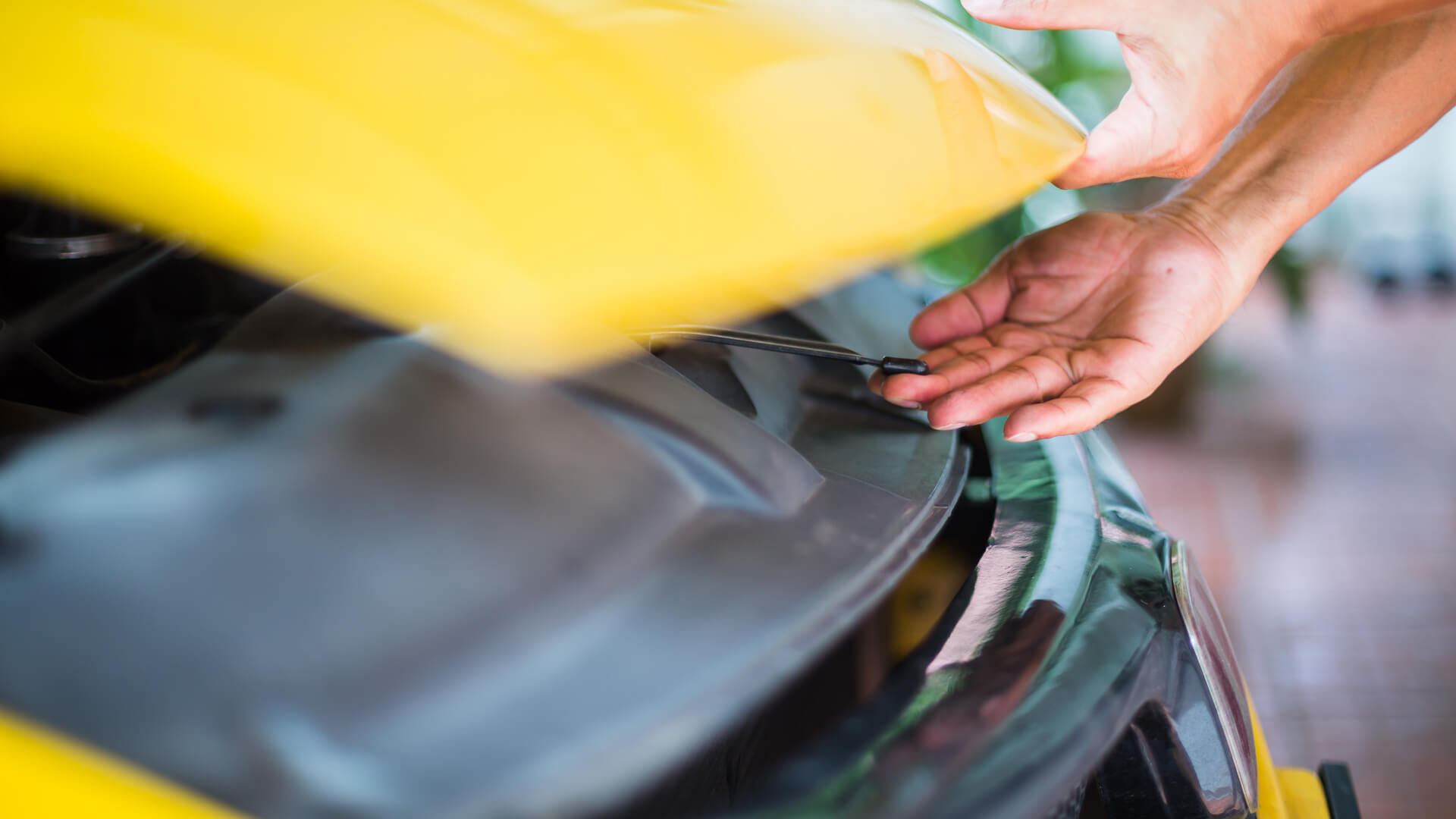 Koonsiri Boonnak / Getty Images/iStockphoto
Can I Check Under the Hood?
There might be issues lurking under the hood that you wouldn't notice from looking at the outside.
"Check under the hood for erosion, rust and overall cleanliness of the battery and ports," said Richard Reina, automotive expert and product training director at CARiD.com.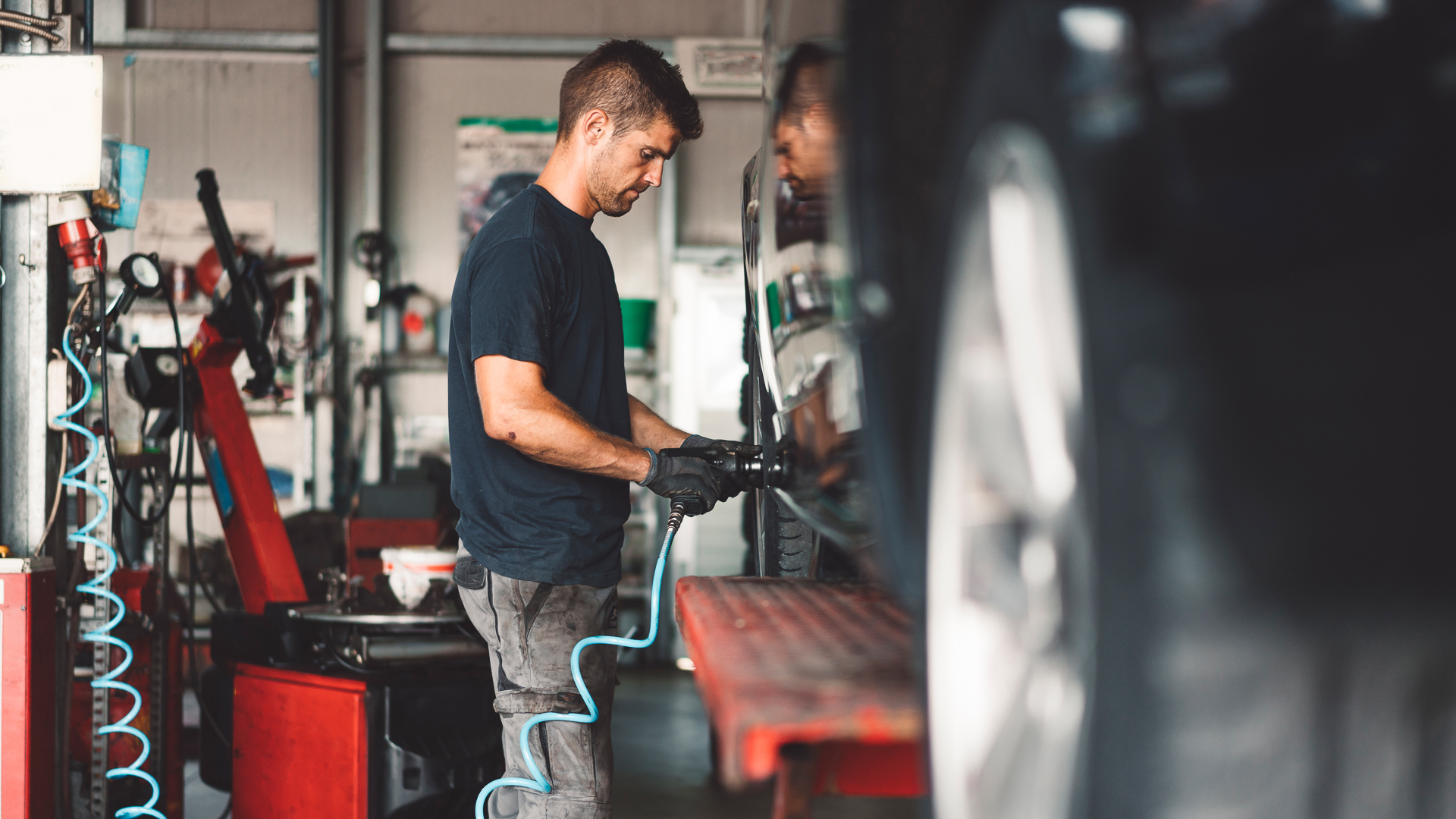 spyderskidoo / Getty Images
When Were the Tires Last Replaced?
When you're considering all the other factors of a used car, there's one you might overlook: the tires. But it's best to check this item, too.
"This should be included in the vehicle history report and easy to find out," said Reina. "New tires are expensive, so you should find out early if you need to factor that into your budget before signing on your dream used car."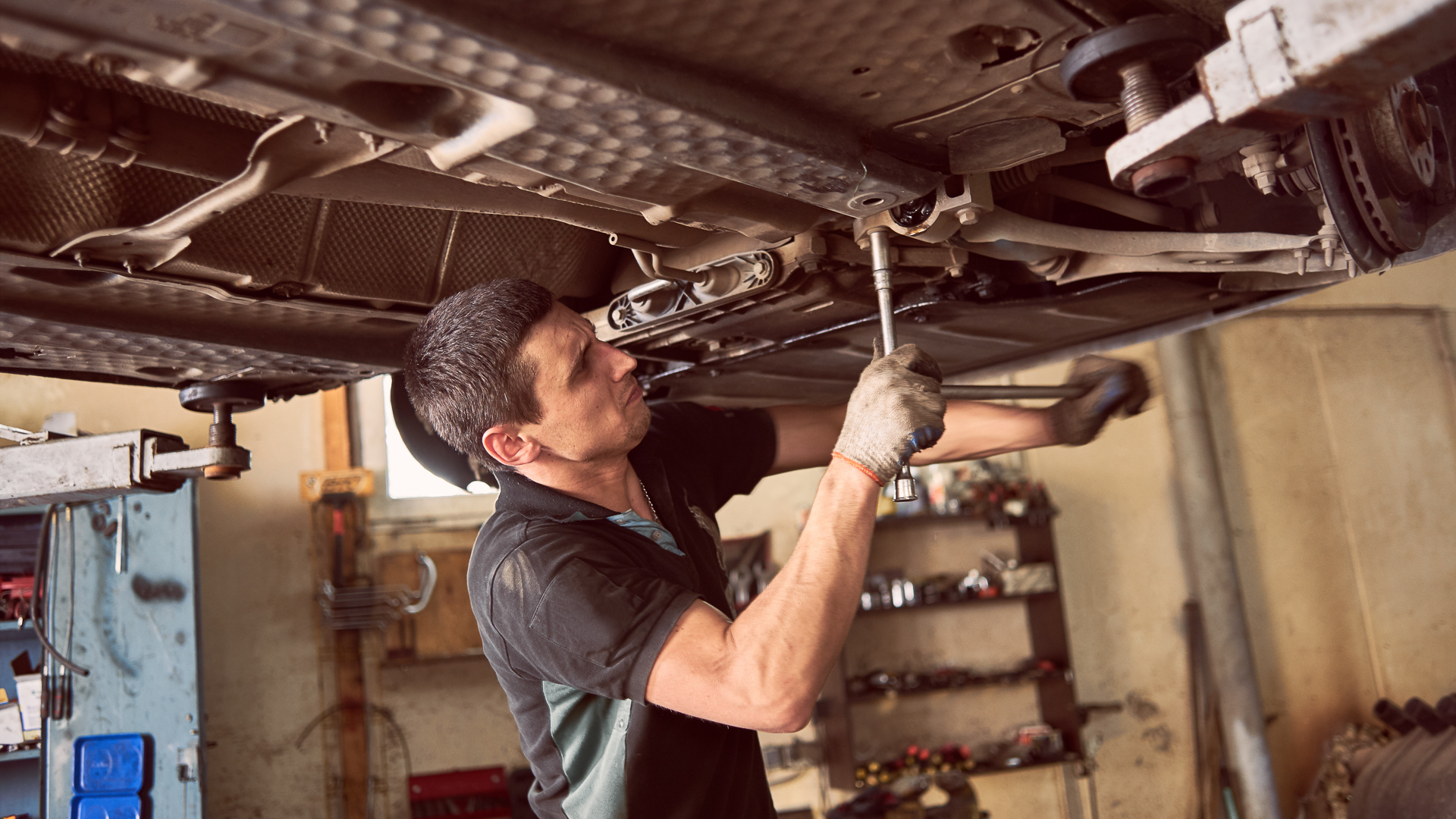 anatoliy_gleb / Getty Images/iStockphoto
Has It Been Inspected by a Third-Party Inspector?
A third-party inspector might catch problems that might not be obvious to you. It can be worth finding out if your prospective car was professionally inspected.
"Used car shoppers should always ask if their dealer had an inspection done by a third-party vehicle inspector and if so, ask to see the report," said Eric Widmer, senior vice president of sales and marketing at Alliance Inspection Management. "Professional vehicle inspectors can almost always catch signs of damage or areas of concern, even if the vehicle has been fixed in the past."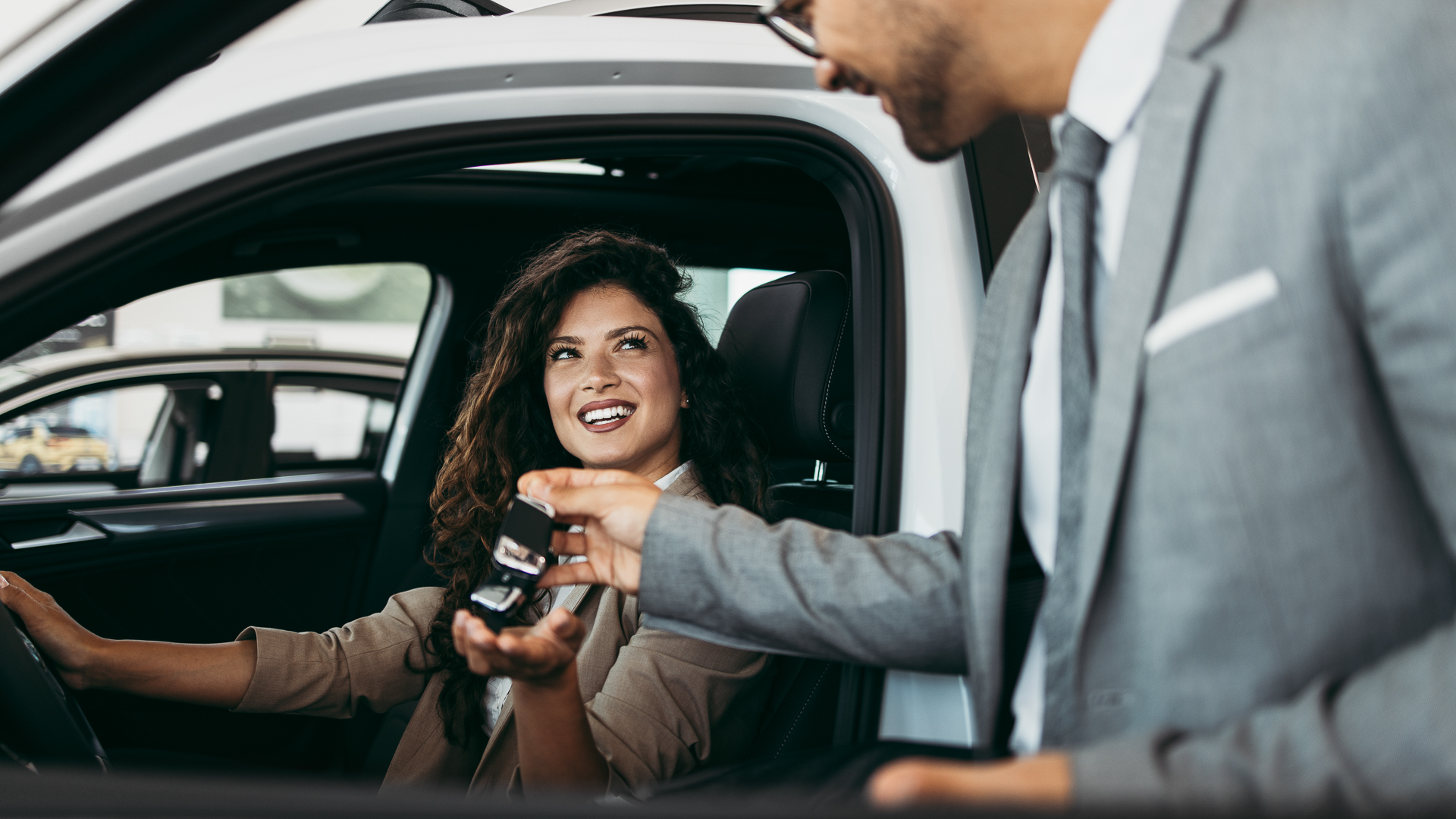 DuxX / Getty Images/iStockphoto
What's the Total Out-the-Door Cost?
Your eye might be on the sticker price, but it won't necessarily reflect the full, final cost.
"On the negotiation front, every shopper should ask for the car's total out-the-door cost, including taxes and fees," said Matt Smith, senior editor at CarGurus.com. "Monthly auto loan payments are great for budgeting purposes, but knowing the vehicle's total price will reveal whether you're actually getting a great deal."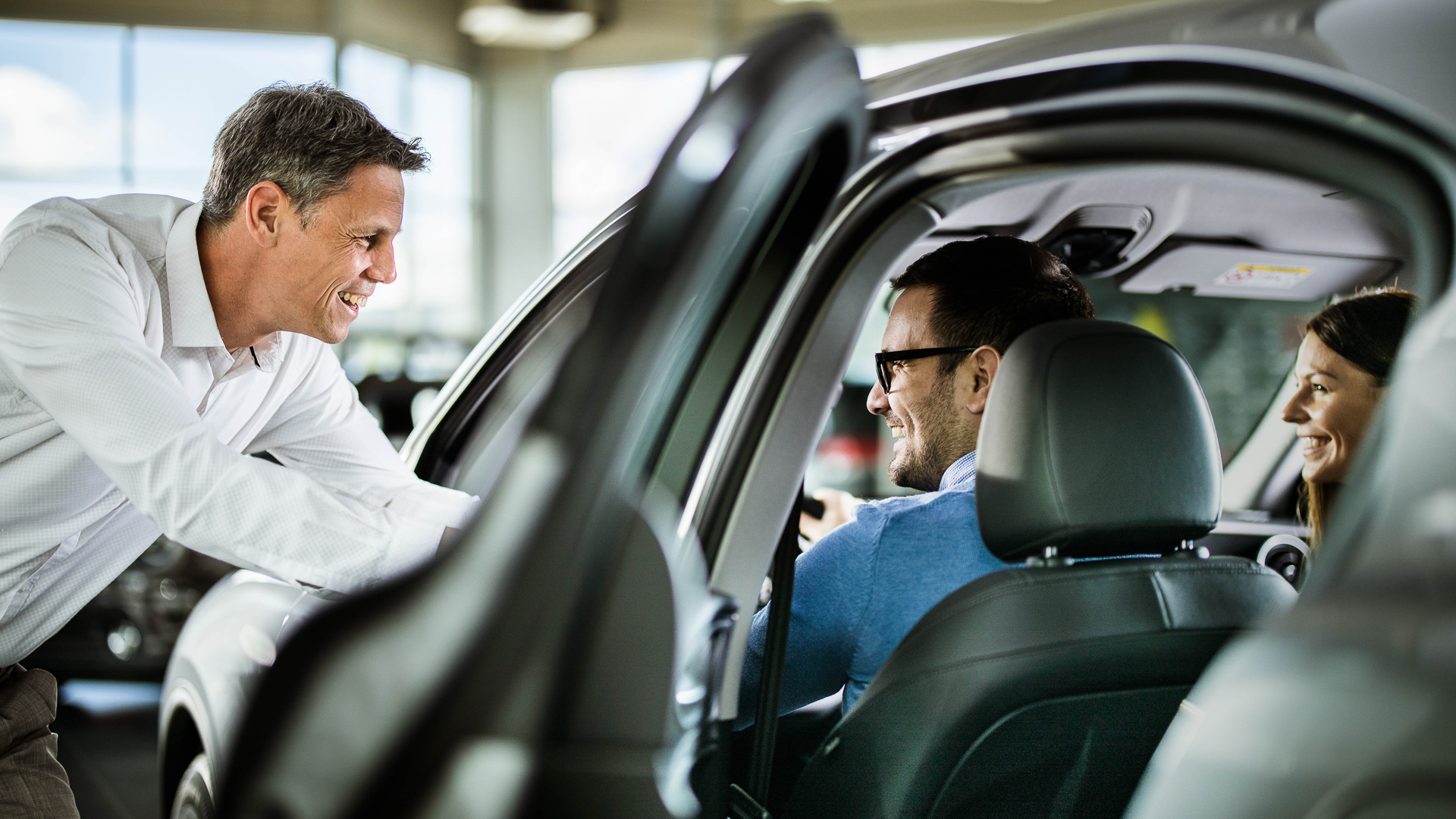 skynesher / Getty Images
What's the Return Policy?
A car is a major purchase whether it's new or used. But if something goes seriously wrong with the car, can you return it? If you were given a lemon, are you stuck with it?
"A great thing to ask the dealer before purchasing is what the return policy is on the car," said Bryan Rodgers, owner of Rodgers Performance, a dealer alternative Audi repair and service specialist in Ottawa, Canada. "Depending on their answer, this might just tell you if the dealer is credible or not."
While you can't necessarily return any car, you should have options if you were given a lemon, so that's worth inquiring about.
More From GOBankingRates