A Look at Rob Gronkowski's Wealth as the Patriots Star Retires From the NFL
Rob Gronkowski, New England Patriots tight end and three-time Super Bowl champion, announced his retirement on March 24.
The Gronk, who has been with the Patriots for the entirety of his nine-year career, is retiring at the young age of 29.
Gronkowski's contract is worth $54 million and was set to expire after the 2019-20 season.
New England Patriots tight end Rob Gronkowski is retiring just shy of his 30th birthday after making the announcement via Instagram on March 24. The move comes just one month after he secured his third Super Bowl championship against the Los Angeles Rams.
Related: National Signing Day Paid Off for These Top NFL Players
Gronkowski had one season remaining on his contract, which was worth $54 million. His contract had an annual value of $9 million plus incentives. Although he's just 29 years old, Gronkowski is now looking forward to what's next, and he does so with a fat wallet.
Birthdate: May 14, 1989
Net worth: $40 million
Sources of income: Football salary and endorsements
Career highlights: Three-time Super Bowl champion
Check Out: The First Super Bowl Tickets Cost $10 — See How They've Changed Since 1967
Rob Gronkowski's Net Worth: $40 Million
According to Celebrity Net Worth, Rob Gronkowski has a net worth of $40 million. His six-year contract with the NFL was worth $54 million plus incentives, equating to a base salary of $9 million annually. For the 2018-19 season, the Gronk's max payout would have been $13.3 million, according to NFL.com.
But Gronkowski's NFL salary isn't his only source of income. In his 2015 book, "It's Good to Be Gronk," the athlete wrote that he has yet to spend his paycheck from the NFL, instead living off endorsement deals. He's endorsed by renowned companies such as Tide, Nike and Dunkin'.
Related: Rob Gronkowski and Other Rich People Who Live Like the Average Joe
Rob Gronkowski's Stats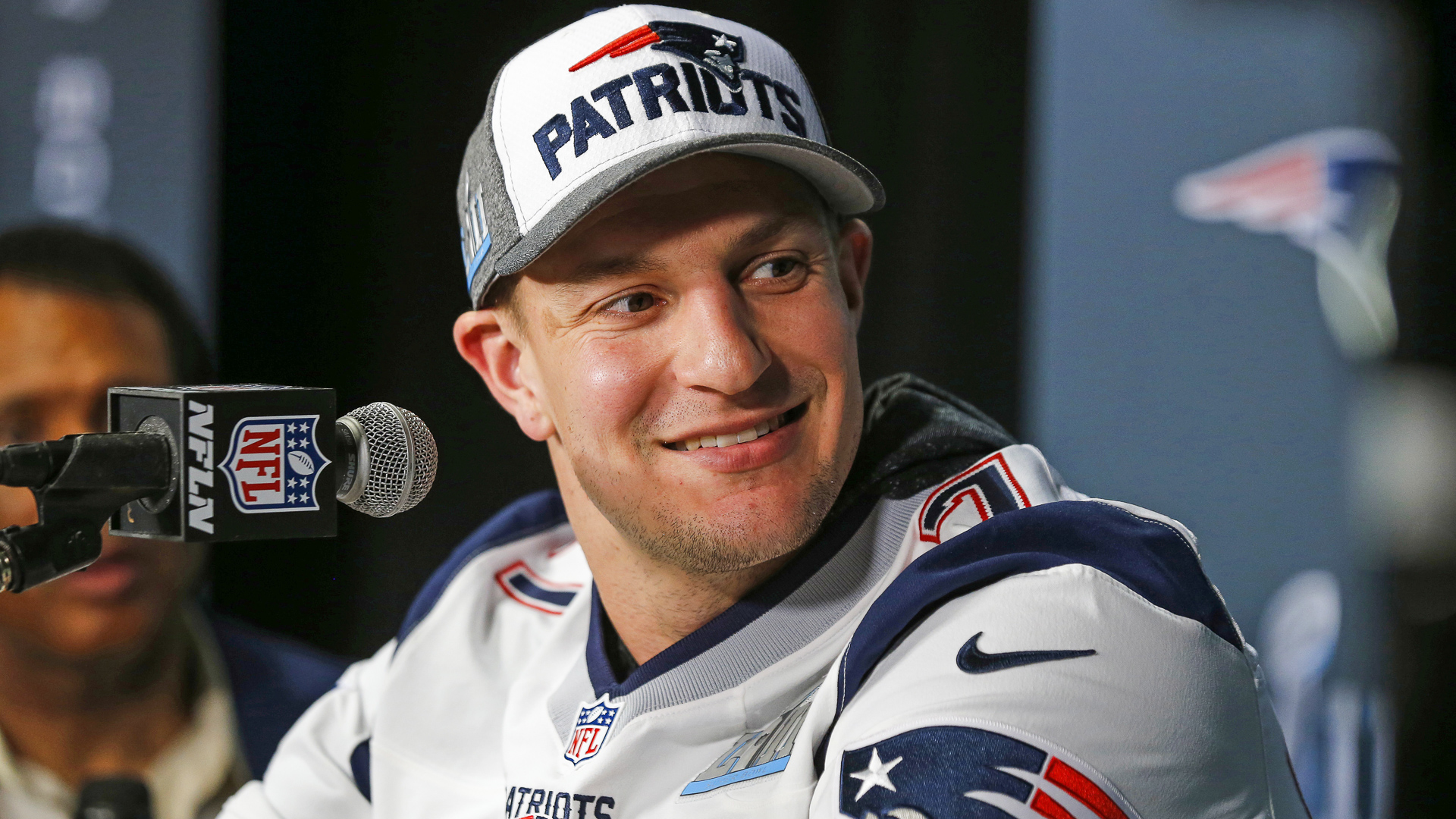 Rob Gronkowski was born on May 14, 1989, in Amherst, New York. He played for the University of Arizona and was a second-round draft pick, No. 42 overall. Gronkowski served as a team captain in 2016 and 2017 and was selected to the Pro Bowl in 2011, 2012, 2014, 2015 and 2017.
He ended his nine-year career with 521 receptions, 7,861 receiving yards and 79 touchdowns. According to his biography on the Patriots website, Gronkowski became the only tight end in NFL history to post three seasons of 1,000 yards receiving and 10-plus touchdowns.
Keep reading to learn about the top 11 highest-paid players who participated in the 2019 Pro Bowl.
More on NFL Players
We make money easy. Get weekly email updates, including expert advice to help you Live Richer™.