Tiffany Trump's Wealth Is a Fraction of the Other Trump Kids' Fortunes
Tiffany Trump, the only child of President Donald Trump and his second wife Marla Maples, keeps a lower profile than that of her siblings, both in terms of publicity and exposure to her father's White House administration. Still, it's likely the daughter of the billionaire-turned-president leads a rich life. Keep reading for a breakdown of the younger Trump daughter's net worth.
Tiffany Trump fast facts:
Net worth: $10 million
Age: 25
Primary source of wealth: Her inheritance from her father, Donald Trump
Public life highlights: Spoke at the 2016 Republican National Convention, one of the "Rich Kids of Instagram"
Click to read about her famous half-sister Ivanka's net worth.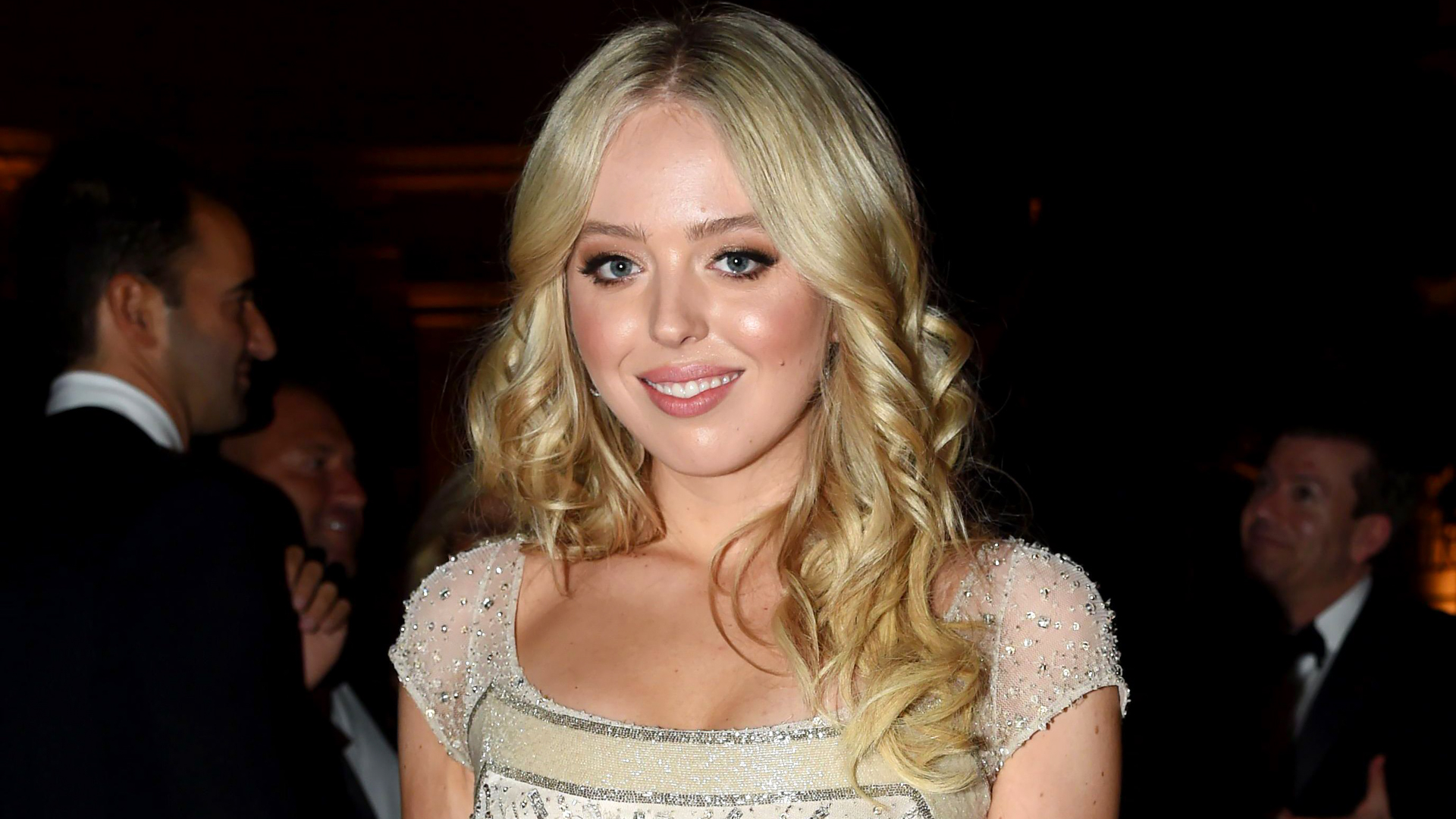 Tiffany Trump Net Worth: $10 Million
Tiffany Trump is worth $10 million, according to Celebrity Net Worth. Although that's probably more than your net worth, it's a paltry sum compared with her older siblings' wealth: Donald Trump Jr., Ivanka and Eric Trump's net worth is $900 million, combined. And compared with her father's $3.1 billion net worth, it's a drop in the bucket.
Tiffany doesn't seem to have any current ventures, but she has carved a niche for herself in the world of social media as one of the "Rich Kids of Instagram." Tiffany and other celebrity children use social media to highlight their glamorous lifestyles while pursuing professional ambitions, according to Business Insider.
With Tiffany, it's unclear what those goals are, but her enrollment at Georgetown University's law school indicate a judicial future.
The Wealthiest Presidential Families: Bush, Trump and More
Tiffany's Relationship With Donald Trump
Like the rest of Trump's brood, Tiffany joined her siblings on the campaign trail during the 2016 election. She even made headlines after speaking at the 2016 Republican National Convention in support of her father.
Her role in the family and the Trump administration appears to be far more muted, however, than that of her older Trump sister — Vanity Fair referred to Ivanka as "Trump's favorite child" in a 2016 profile of the two sisters. Having grown up away from her father seems to have strained their relationship. Tiffany feels "awkward" around her father-president, according to an April 2018 Vanity Fair article.
Tiffany Trump's Childhood Compared With Ivanka's
Tiffany grew up in Calabasas near the Los Angeles area with her mother, who more or less was her sole parental support. Sister Ivanka wrote that she "[imagined] Tiffany didn't get to enjoy the same surprises [her siblings enjoyed from their father] just by virtue of lack of proximity," in her book "The Trump Card: Playing to Win in Work and Life."
Like many teenagers, she enjoyed pop music, and even released a pop song, "Like a Bird," in 2011.
She studied at the University of Pennsylvania, like her father, before enrolling in Georgetown University as a law student.
Click to read about Warren Buffett and others who aren't leaving a fortune to their kids.
More on Net Worths
We make money easy. Get weekly email updates, including expert advice to help you Live Richer™.