That Time My Husband Spent $700 on Fireworks for the 4th of July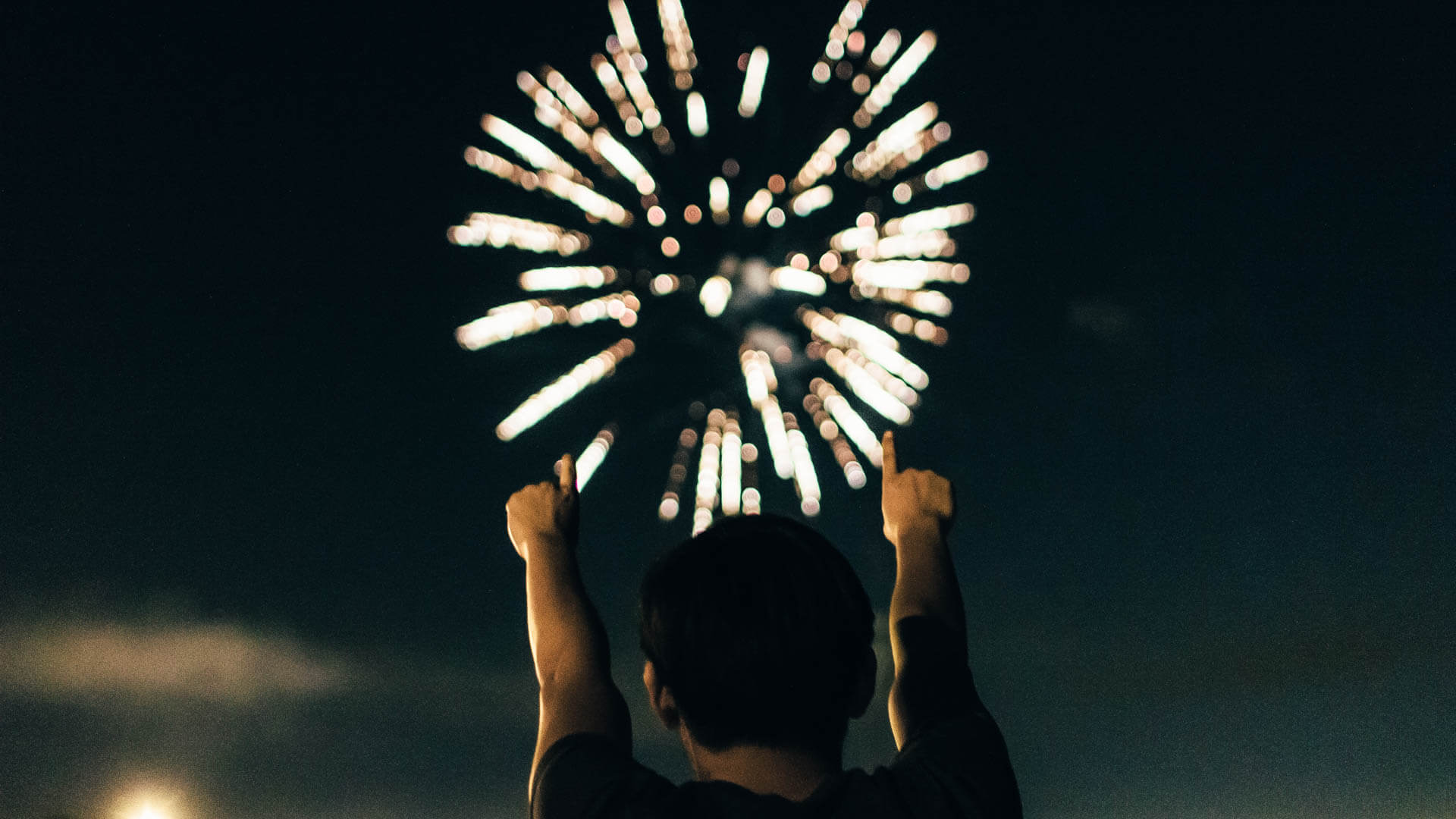 [jwplayer J5a67Q3M-zw8bqYvo]
You know those family stories that stand the test of time? The ones that you've probably heard a million and one times from Grandpa every time he sees an opening? Well, this story is that one for my little family. 
This is the story of the time my husband splurged big time, blowing $700 (and some change) on an insane pile of fireworks. Yes, you read that right: $700.
Click to read more about 41 of the best deals and freebies for this year's 4th of July.
Way back in 2010, we were getting ready to celebrate our first wedding anniversary, but before that, we got the whole family together for a big, iconic American backyard 4th of July BBQ. This was back when it was still illegal to buy or sell fireworks in our state, so that meant, to end the celebration with a bang, my husband and all his buddies had to make the over-four-hour round-trip trek to one of our neighboring states to purchase the celebratory contraband. While the boys were gone, the girls were getting all of the party stuff done: prepping food, setting up tables and decorations, and exchanging stories of the crazy things our husbands tend to do.
After about five hours, my husband and his friends pulled up with a pickup bed loaded with fireworks. It was quite the display. Even our neighbors came out to gawk at how many fireworks my husband and his friends had purchased.
More on Splurging: 25 Things That Are Actually Worth the Money
How Much Did You Spend?
I'll never forget that as I walked to the truck to admire the loot, the looks that my husband's friends were giving me. Confused, I teased them about how much they must have spent on the fireworks.
"Uh, no. We spent maybe a $100 between the four of us, the rest is what your husband bought."
Say what now? Looking at my husband so he could hopefully tell me that his friends were just trying to get him in trouble and that he hadn't really purchased all of those fireworks, he responded, "I just couldn't help myself." Turning back to his friends, he said, "Alright, guys–let's light one."
Clearly, I married a pyromaniac.
Do You Know? This One Money Habit Can Ruin Your Relationship
My husband spent a total of $702.65 for our 4th of July fireworks. He spent so much money, in fact, that we had too many fireworks. We actually couldn't shoot them all off before it got too late, so we had to hold onto them until Labor Day weekend to shoot the rest off.
To be honest, when I first found out how much my husband had spent, I was angry — $700 might as well have been $7,000 to us as newlyweds, and the fact that he spent it on something as silly as fireworks didn't help matters.
It Changed Our Marriage for the Better
This moment was one of the biggest moments of our lives together because it was one of the first times that we had a totally honest conversation around money. Before the $700 firework saga, we didn't really talk about money. We just sort of paid our bills, hung out with friends and lived on a prayer that everything would turn out alright.
This huge, completely unplanned purchase forced us to talk about not just why my husband decided that many fireworks were necessary, but also how we could come together as a couple and manage our money better. We started setting financial goals and making crazy sacrifices, like paying off our debt to achieve our true desires in life.
In case you're wondering, my husband still loves to blow up fireworks. Every New Year and 4th of July or big birthday, you can count on my husband buying fireworks. Only this time, he sets the budget, I hand him the cash, and he leaves the debit card at home so he's not tempted to repeat another $700 firework purchase. God bless America.
Click to read more about the 20 most extravagant and free firework displays in the U.S.
More From Our Smart Money Squad: