Top Toys 2018: It's Walmart vs. Amazon for the Hottest Holiday Gifts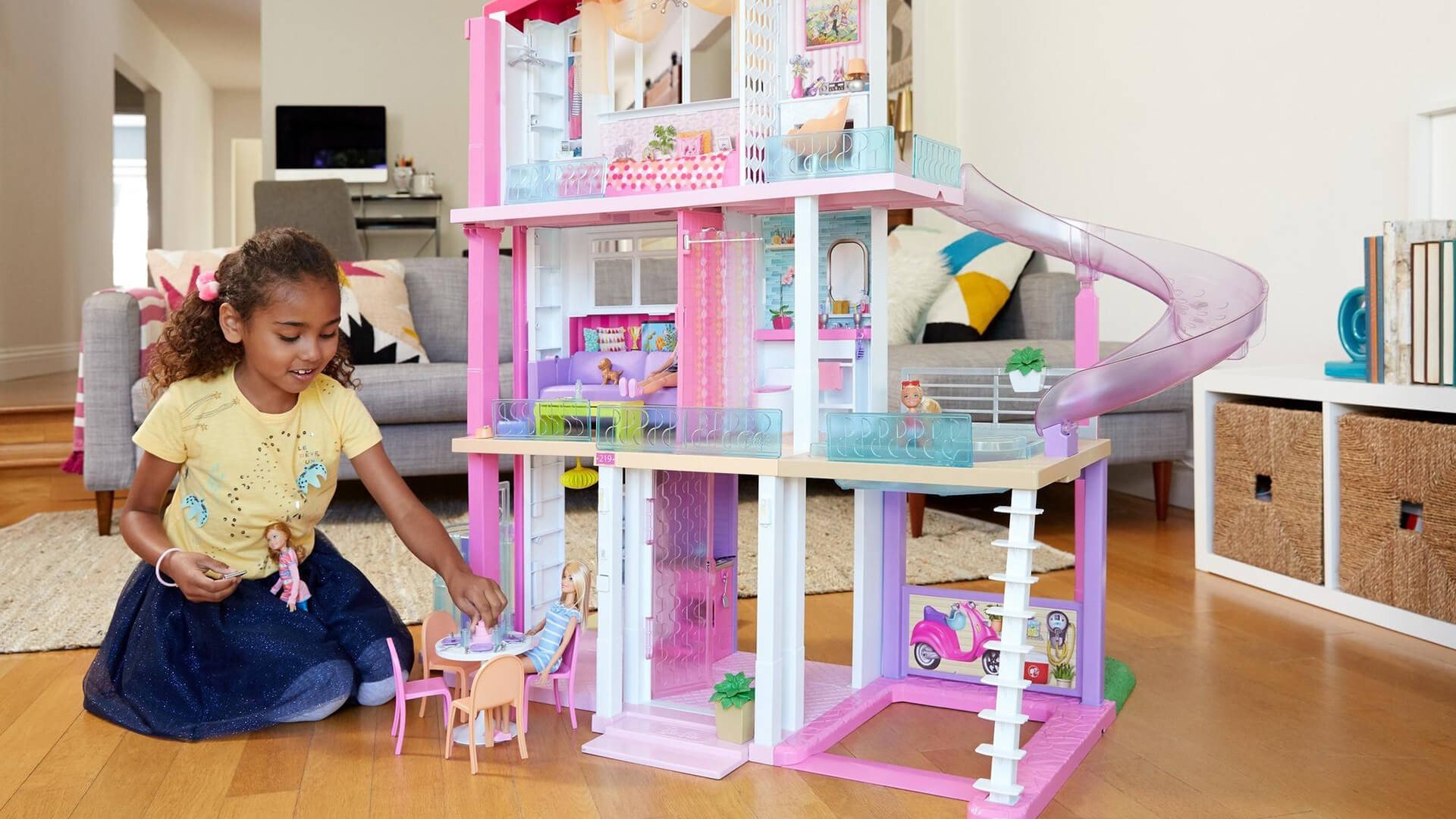 Amazon and Walmart are in stiff competition to capture toy sales after Toys R Us closed its doors this year.
Walmart will expand its toy selection by 40 percent this year.
Online retail giant Amazon is expected to release a hard copy of its holiday toy catalog.
Amazon and Walmart haven't mourned the end of Toys R Us one bit. Instead, the two retail giants are in a ruthless competition to capitalize on the chain's demise and become the preeminent toy destination this holiday season — the first without Toys R Us.
As their battle publicly waged this week, Americans got a healthy dose of Christmas and holiday season shopping injected into the final week of August.
Click to see 17 stores that offer price-matching guarantees.
Walmart unveiled its America's Best Toy Shop list, comprised of the 40 most coveted and hottest toys of the 2018 holiday season, on Thursday, Aug. 30. Additionally, the company announced it will expand its toy selection by 40 percent this year, and 30 percent of the toys will be brand new.
Check Out: 50 Stores With the Best and Worst Return Policies
Not to be outdone or upstaged by Walmart, Amazon took a page out of Toys R Us' book. Determined to not the let holiday catalog shopping die with Toys R Us' "Big Book"– a Christmas staple of the defunct retailer — Amazon is rumored to transcend e-commerce and release a physical catalog of holiday toys that will be mailed to millions of U.S. households and distributed at Whole Foods locations. The e-commerce giant recently posted online its list of Top 100 Toys of the holiday season.
Here's a quick look at the kind of toy offerings you'll find at the two retailers this holiday season:
Amazon vs. Walmart Holiday Toy Offerings 2018
Amazon Toys
Walmart Toys
Shipping
2-day
Free 1-day for Prime members
2-day
Ship to home
Free pickup
Free same-day pickup
Price Range
Under $25 to $200
$5 to $500
Ages
Birth to 14 years and up
1 year to 14 years and up
Toy Categories
Action rigures and vehicles
Arts and crafts
Collectibles
Construction and building toys
Dolls, playsets and plush
Games and puzzles
Learning and electronic toys
Outdoor play
Preschool and pretend play
Power brands Entertainment properties Collectibles
Innovative items
Find Out: Walmart Holiday Hours
The 'It' Toys of 2018
Two of retail's heaviest hitters, Amazon and Walmart, forecasted the top toys for Christmas 2018:
Nerf Laser Ops Pro AlphaPoint 2-Pack, $40.49
Harry Potter Wizard Training Wands, $39.99
WowWee Fingerlings HUGS, $29.99
Barbie DreamHouse, $179.00
Paw Patrol Ultimate Rescue Fire Truck, $59.99
L.O.L. Surprise! House With 85+ Surprises, $199.99
Treasure X Legends of Treasure Set, $29.99
Hatchimals Mystery, $59.99
Kumi Kreator Friendship Bracelet Maker, $29.97
furReal Munchin' Rex, $49.99
Cool Toys That Could Make You Rich: 20 Geeky Collectibles That Could Make You Millions
Amazon Estimated Toy Sales 2018: $4B
Christmas will come early for Amazon, if earnings projections are correct. Based on the previous year's earnings and factoring the reported 7 percent growth of U.S. toy sales for 2018, Amazon is expected to make $4.815 billion from toy sales alone this holiday season, up from 2017's $4.5 billion. For perspective, Toys R Us earned $11.1 billion company wide for the first three quarters of 2017.
More in Retail News: JCPenney Opens 500 Stores to Tap Into $13B Baby Retail Market
Planning Your 2018 Holiday Shopping
In anticipation of the holiday season, retailers lower kids' toy and baby toy prices as Christmas gift-buying season approaches. Of course, the prices on the 2018's hottest toys are the exception and if you're after the "it" toy, the earlier you start your hunt, the better. To help plan holiday shopping and maximize on sales, here's a helpful cheat sheet:
Aug. 30 to Sept. 4: Labor Day sales
Aug. 31: Walmart holiday layaway starts; GameStop holiday layaway starts
Nov. 22: Thanksgiving — many of the nation's biggest retailers, like Macy's and JCPenney, roll out Black Friday deals on Thanksgiving for shoppers who are seriously committed to getting a deal.
Nov. 23: Black Friday
Nov. 26: Cyber Monday — in recent years, Cyber Monday deals have bookended the long Thanksgiving weekend and it's likely the 2018 holiday season will follow the trend.
Dec. 22: Last Saturday before Christmas, for when Christmas delivery won't arrive in time
The war between Amazon and Walmart continues, but industry experts are calling an early victory for Amazon this holiday shopping season.
Click to find out secret ways to save money on Amazon purchases.
More on Saving Money and Holidays