20 Strange, Unusual Homes on the Market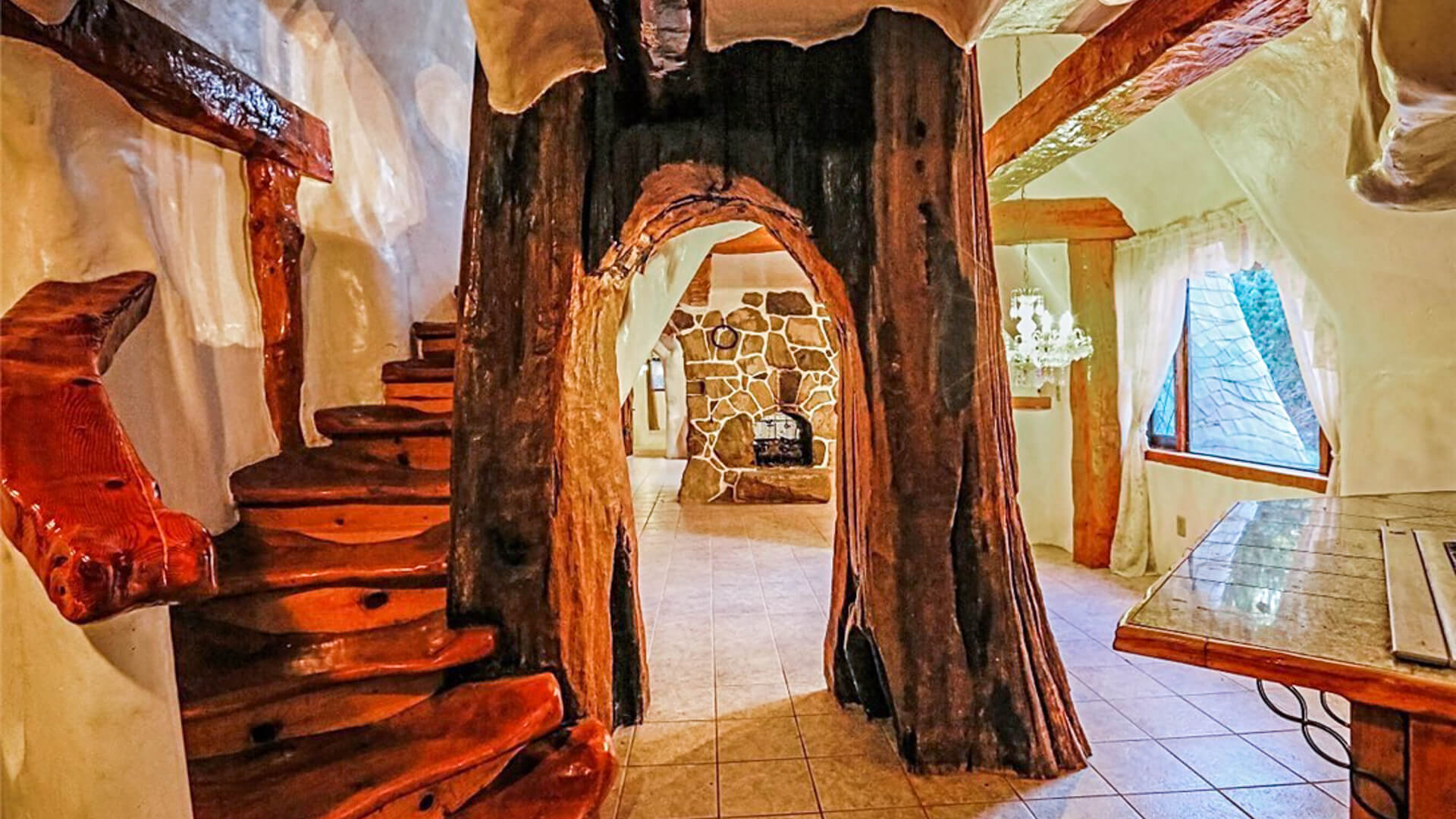 NWMLS / Redfin
Looking for an unusual home? While it might seem as if every house on the market is a cookie-cutter copy of the last one, there certainly are some quirky, one-of-a-kind homes for sale across the United States.
From a Snow White-inspired cottage to a French estate in the middle of Texas, GOBankingRates has rounded up some of the most extraordinary homes that money can buy.
Click through to see how much it costs to own these fairy-tale homes.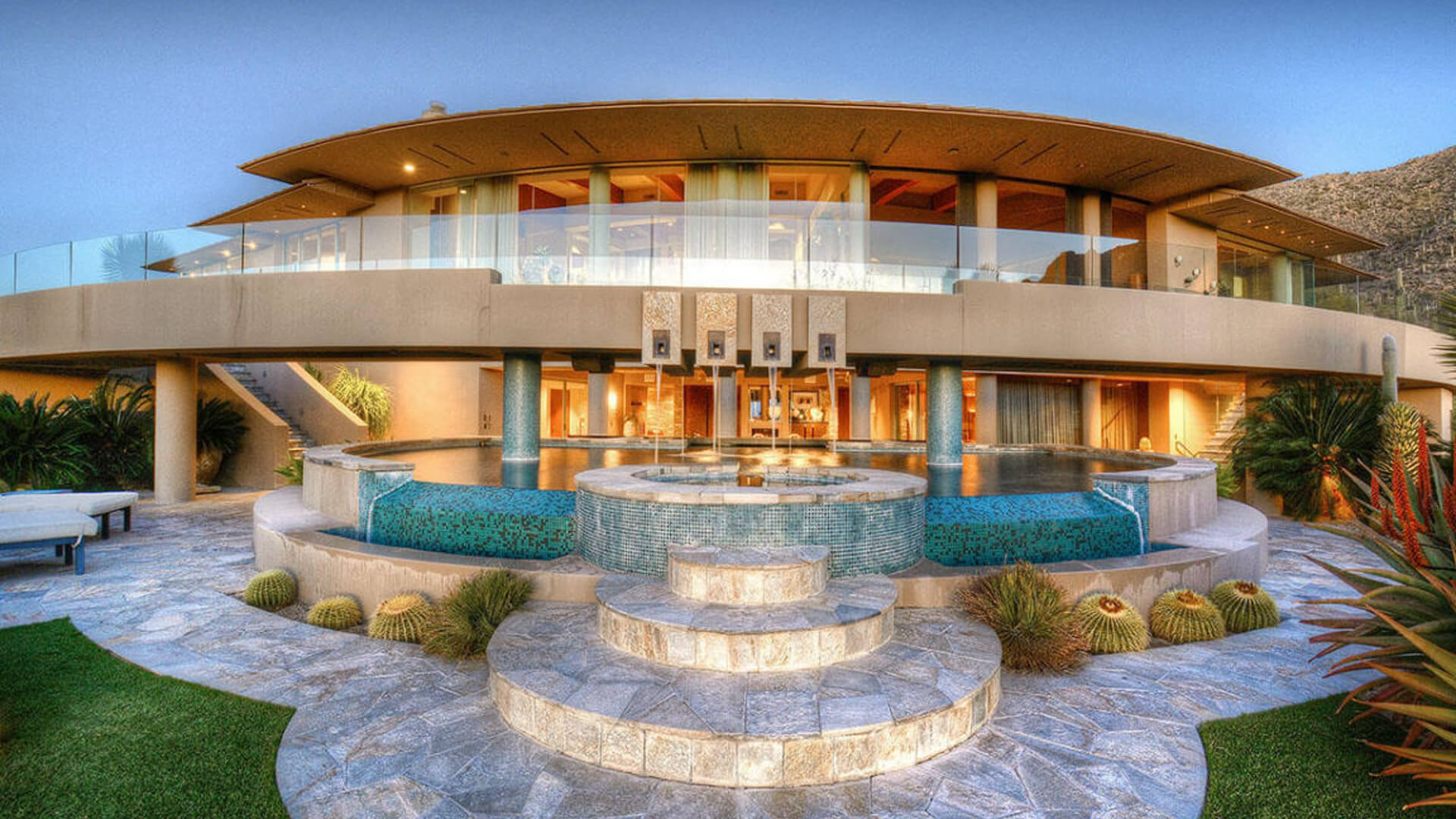 TARMLS / Redfin
Futuristic Gated Estate
List price: $2,950,000
Square feet: 7,756
Location: Tucson, Ariz.
This contemporary home has the feel of a spaceship in the middle of the Arizona desert. Features include a cactus garden, a covered indoor-outdoor full bar, an entertainment room, an exercise room, a massage salon, an art studio and an office. The house has three bedrooms and five bathrooms.
Have $1M to Spend? Here's What a Million-Dollar Home Looks Like Across America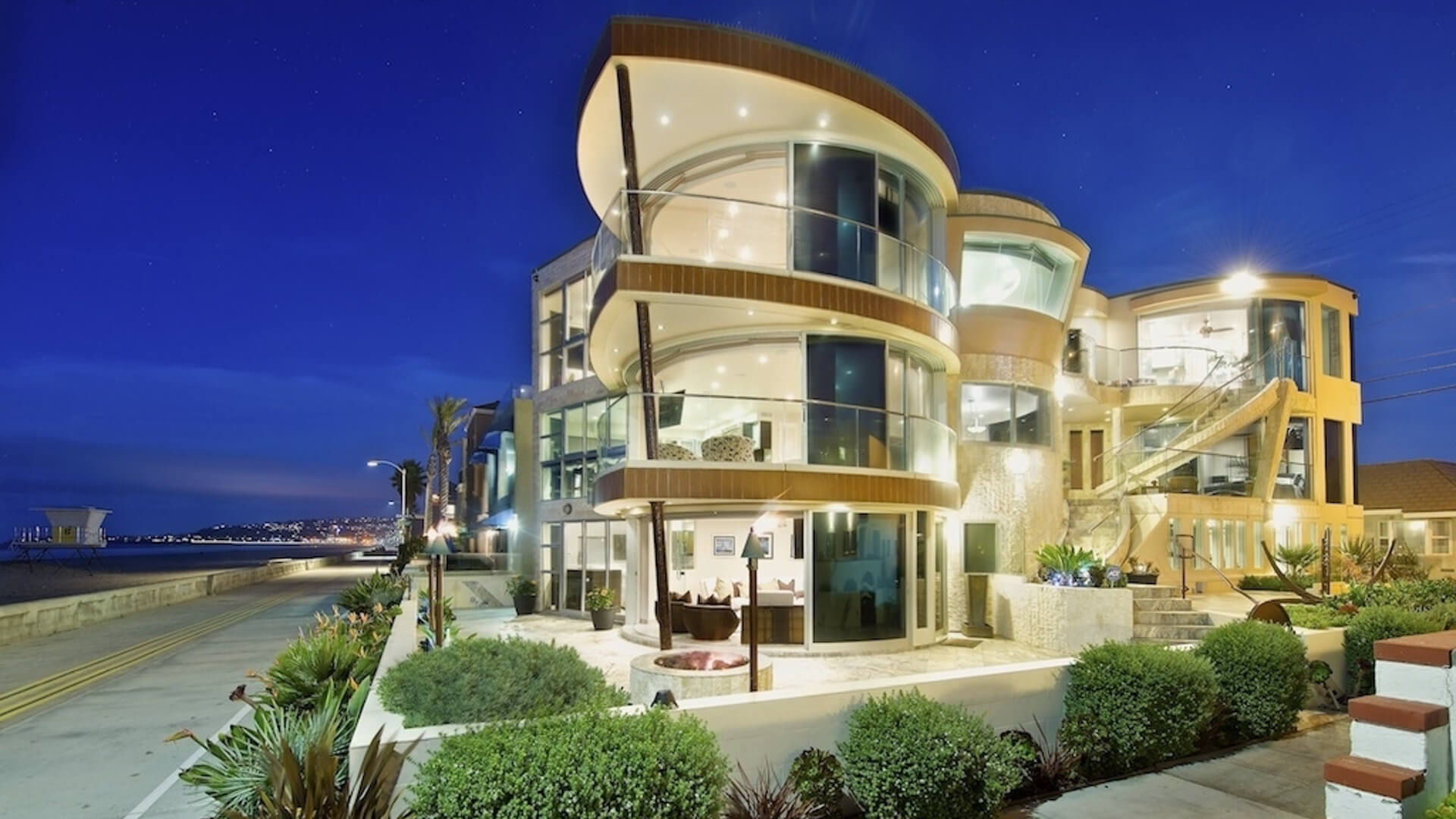 Contemporary Castle in California
List price: $13,748,000
Square feet: 5,083
Location: San Diego
Want to live like luxury near the beach? A one-of-a-kind architectural design helps this home stand out along the San Diego oceanfront. The eight-bedroom, 8 1/2-bathroom house features three levels of retractable curved windows, plus an ocean-facing patio complete with a barbecue and tiki torches.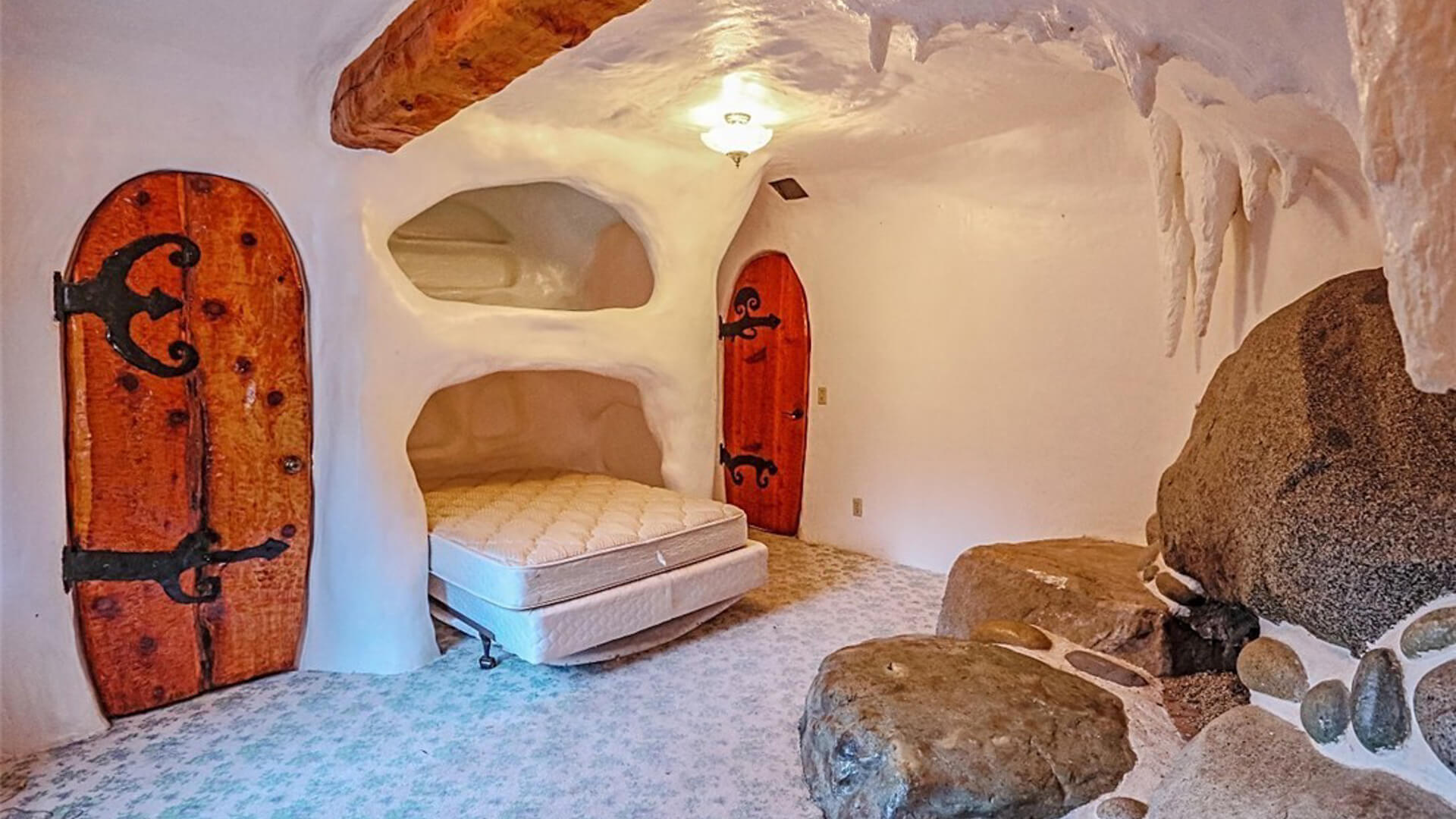 NWMLS / Redfin
Snow White's House
List price: $775,000
Square feet: 2,800
Location: Olalla, Wash.
If Snow White and the Seven Dwarfs were real, they probably would reside in this four-bedroom, 4 1/2-bathroom property, which looks like it's straight out of a children's book. The home's features include lush gardens, exposed wood-beam ceilings and quirky detailing that give it a sense of wonder and magic.
Don't Miss: See More Storybook Homes You Can Own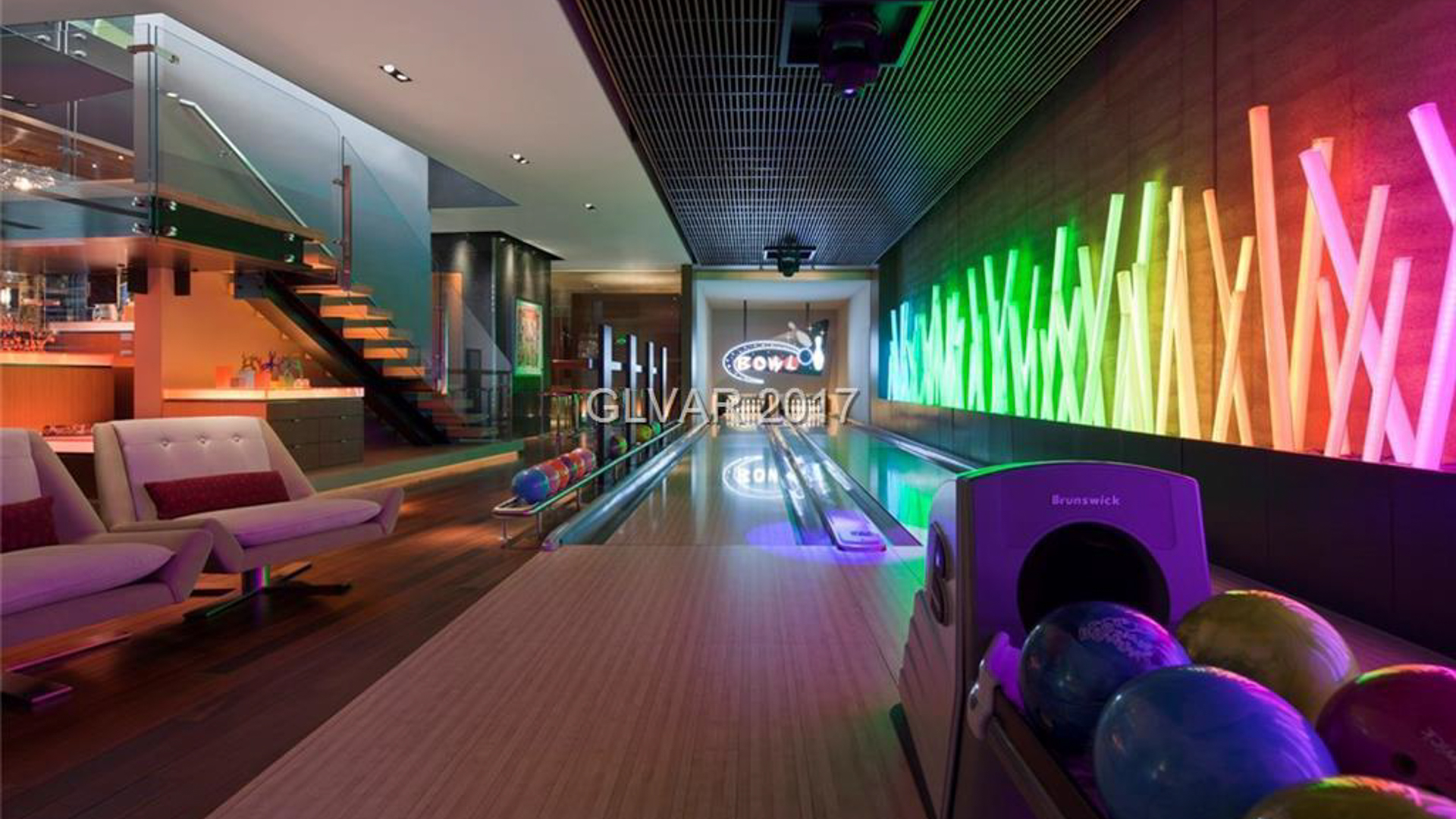 GLVAR / Redfin
Green and Grand
List price: $9,890,000
Square feet: 13,255
Location: Las Vegas
Want to buy a home decked out with premium upgrades? This home's ultra-modern living space offers green features and unique amenities such as a hidden elevator, bowling alleys and custom wine refrigerators. The home has five bedrooms and seven full bathrooms, plus a quarter-bathroom.
Check this out: 8 Estates for Horse Lovers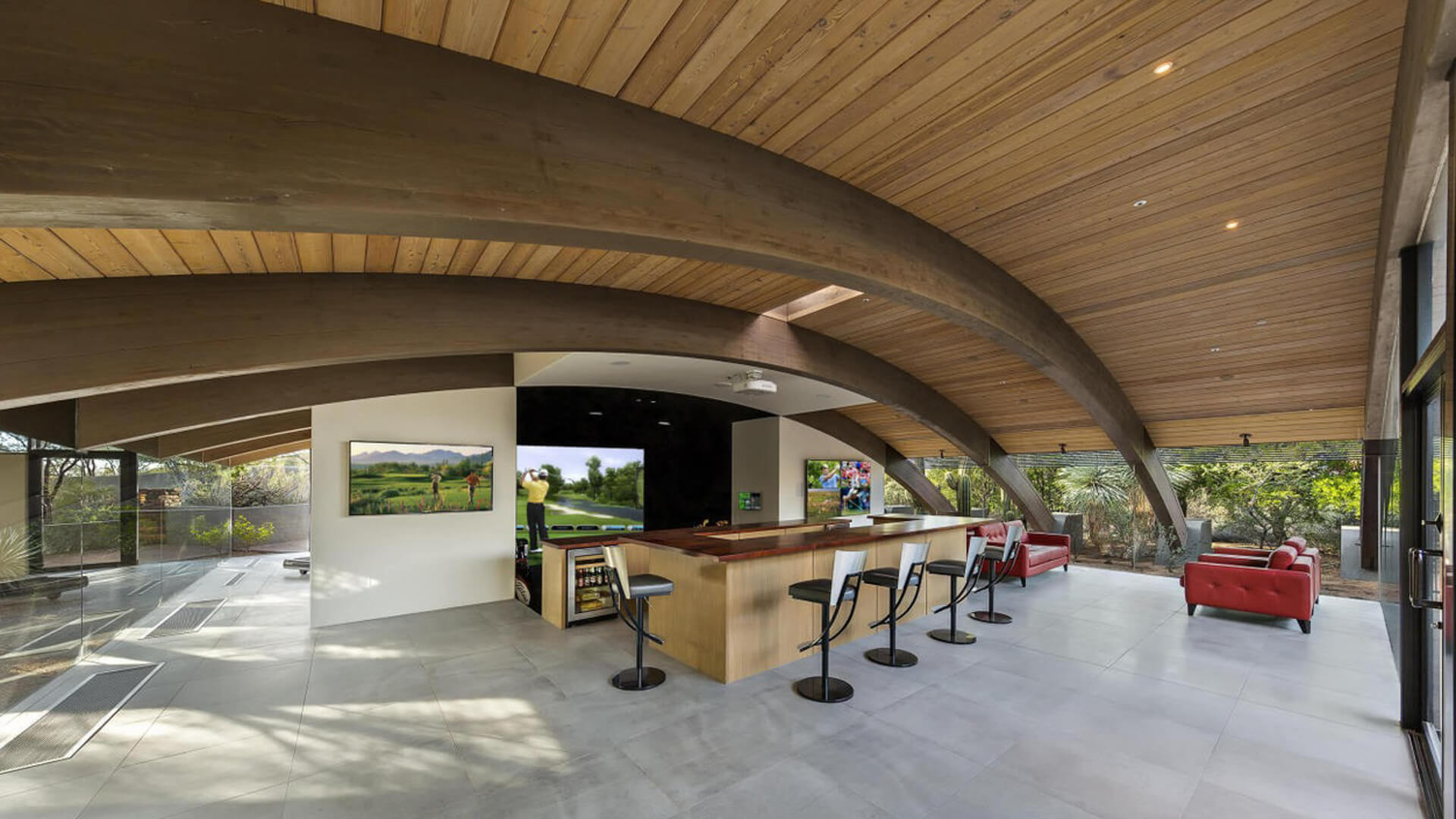 Desert Oasis
List price: $3,999,799
Square feet: 11,786
Location: Scottsdale, Ariz.
Designed by Bob Bacon, this remodeled home in the Sonoran Desert features floor-to-ceiling windows, quirky architectural accents, multiple fireplaces, a gourmet kitchen and plenty of space to entertain. The next owner can use the in-home golf simulator to practice for a round on the community's championship golf course.
Keep These in Mind: 20 Home Renovations That Will Hurt Your Home's Valu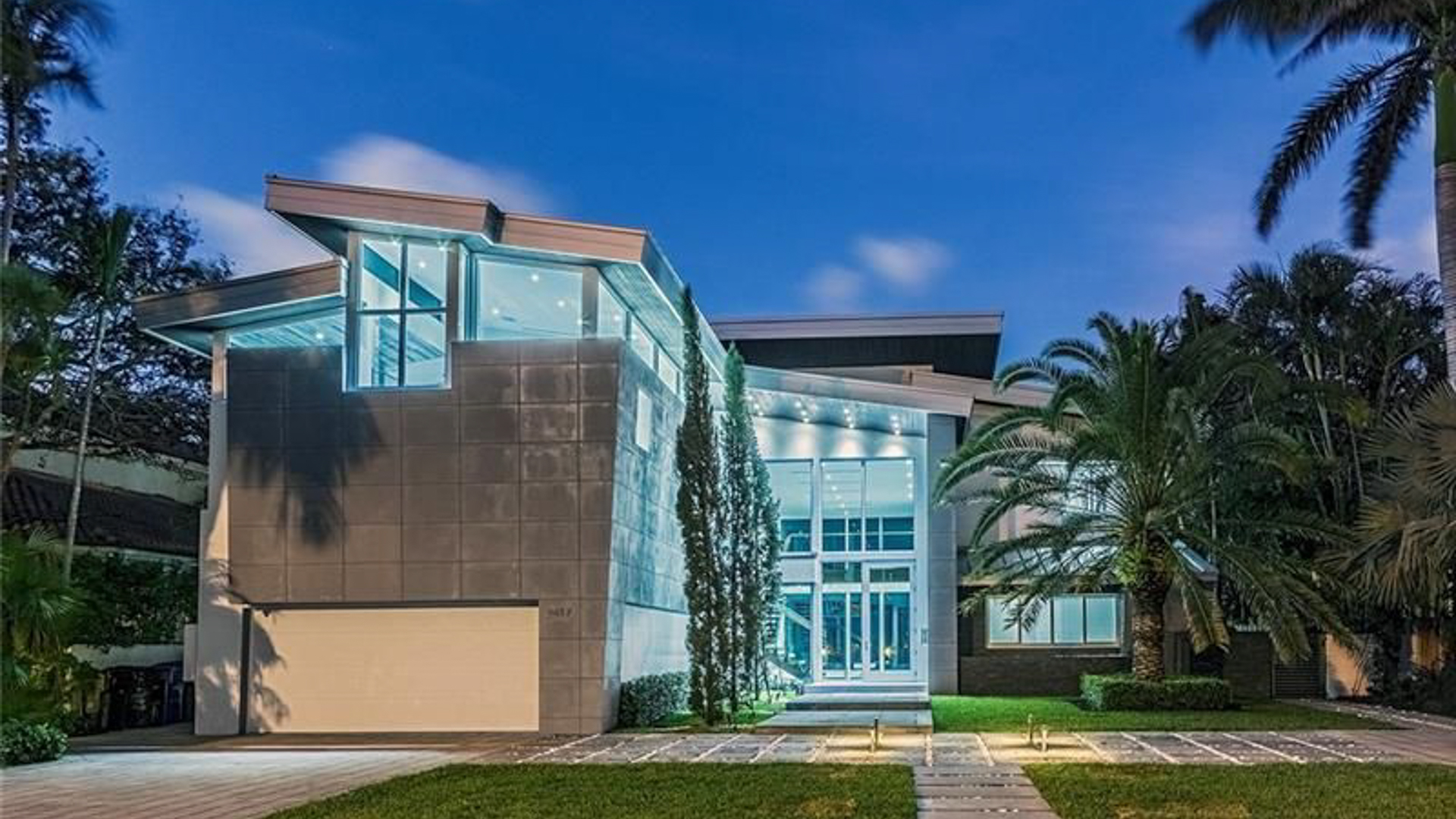 Greater Fort Lauderdale REALTORS / Redfin
Floor-to-Ceiling Windows in Florida
List price: $5,850,000
Square feet: 5,182
Location: Fort Lauderdale, Fla.
Perhaps you're thinking about buying a vacation home in Florida? This ultra-modern, five-bedroom, 5 1/2-bathroom waterfront home features expansive glass walls, a wine cellar, a sauna, floating stairs and a gym.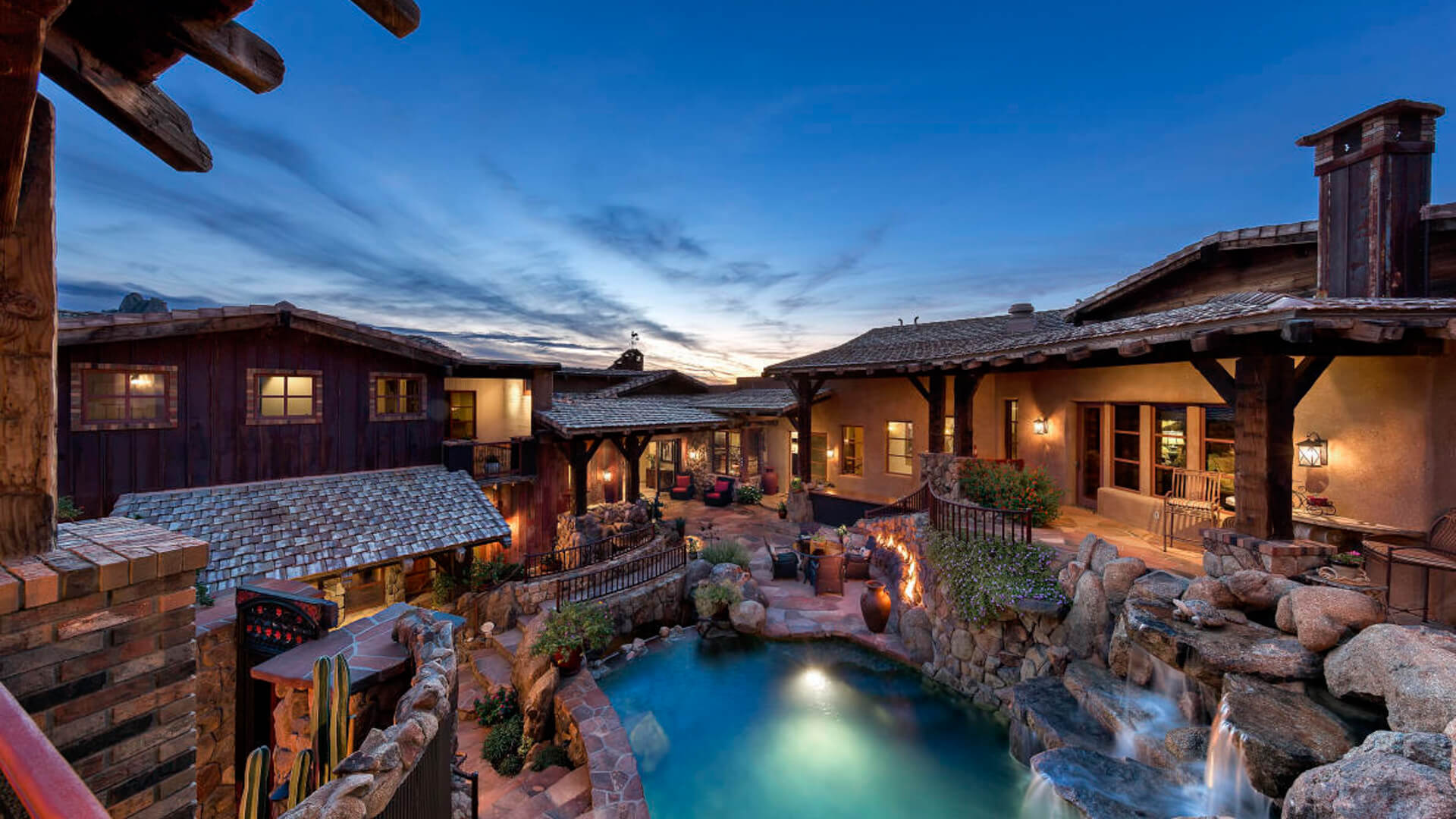 ARMLS / Redfin
Rustic Retreat
List price: $3,750,000
Square feet: 6,580
Location: Scottsdale, Ariz.
This four-bedroom, 4 1/2-bathroom home was made using many reclaimed materials, including hundreds of 150-year-old barn beams, rusted corrugated metal, reclaimed barn-wood siding, century-old wood flooring and hand-carved doors from India. The courtyard entrance features a pool, spa and tranquil waterfalls.
Buying Your First House? The Best Cities for Aspiring Millennial Homeowners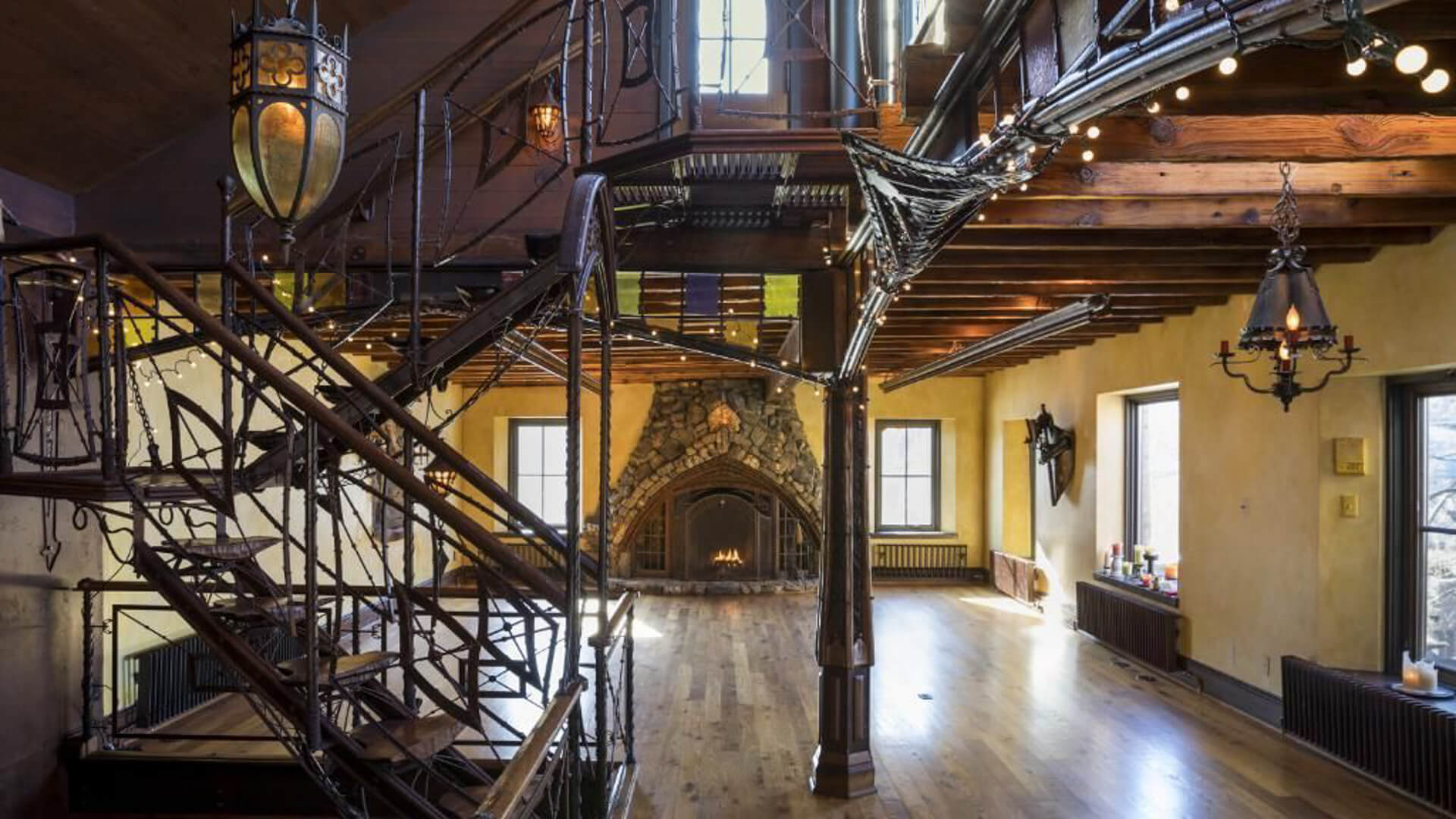 RMLSMN / Redfin
Garden Estate
List price: $2,995,000
Square feet: 4,547
Location: Minneapolis
Two worlds converge at this three-bedroom, three-bathroom home, which offers views of state-of-the-art U.S. Bank Stadium in downtown Minneapolis but feels like an old-world estate on the inside. The house sits behind a gated courtyard and is surrounded by gardens. It features two fireplaces and grand wrought-iron and wooden staircases.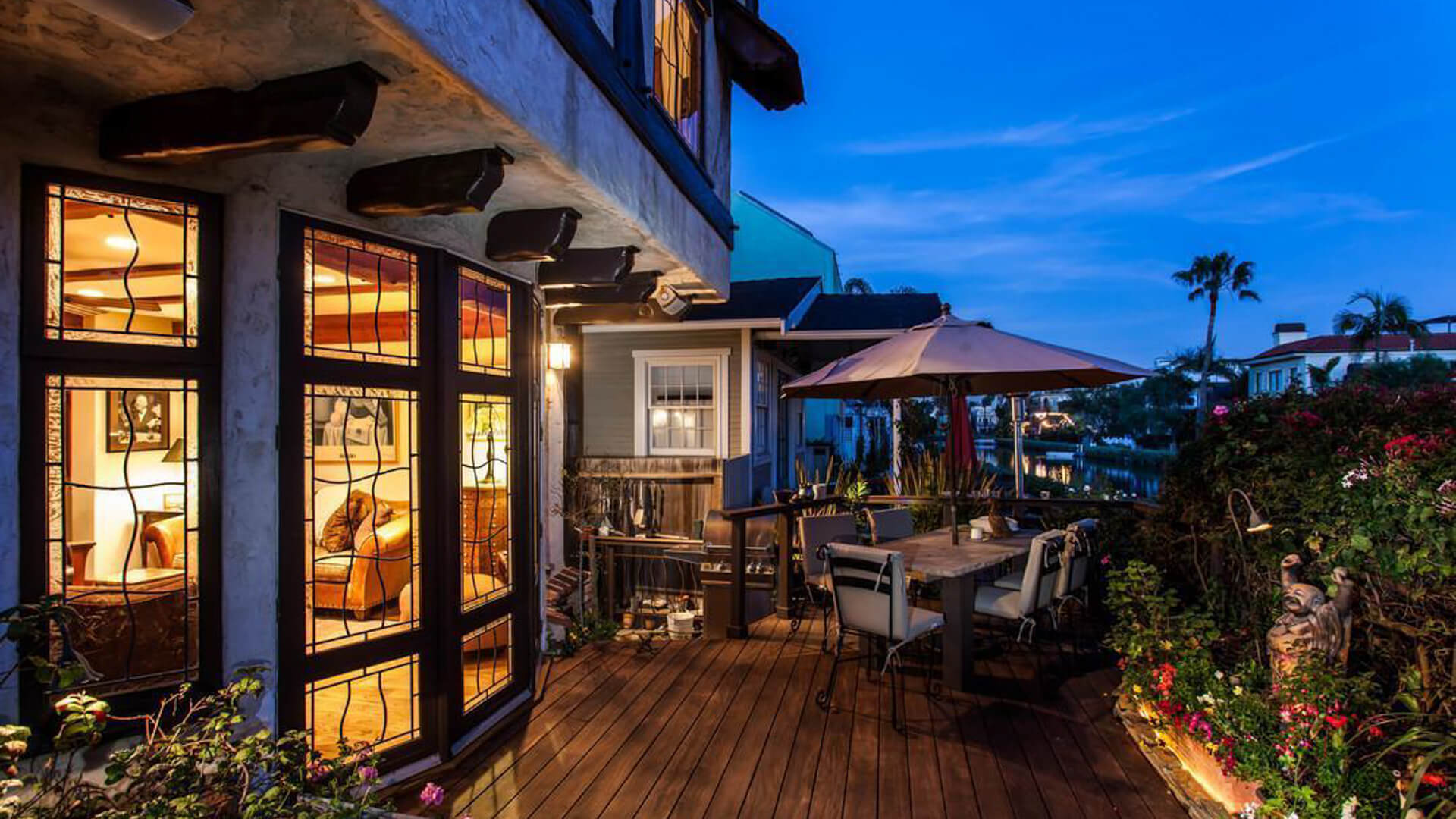 TheMLS.com / Redfin
Storybook Canal Home
List price: $3,190,000
Square feet: 2,176
Location: Venice, Calif.
Life would be like a fairy tale in this two-level storybook home located along the iconic Venice Canals. The three-bedroom, three-bathroom home is full of whimsical details, such as handcrafted wooden doors and locks, original stained-glass windows and a quaint garden area.
Architecture Worth Seeing: Gorgeous Buildings by Top Female Architects That Will Inspire You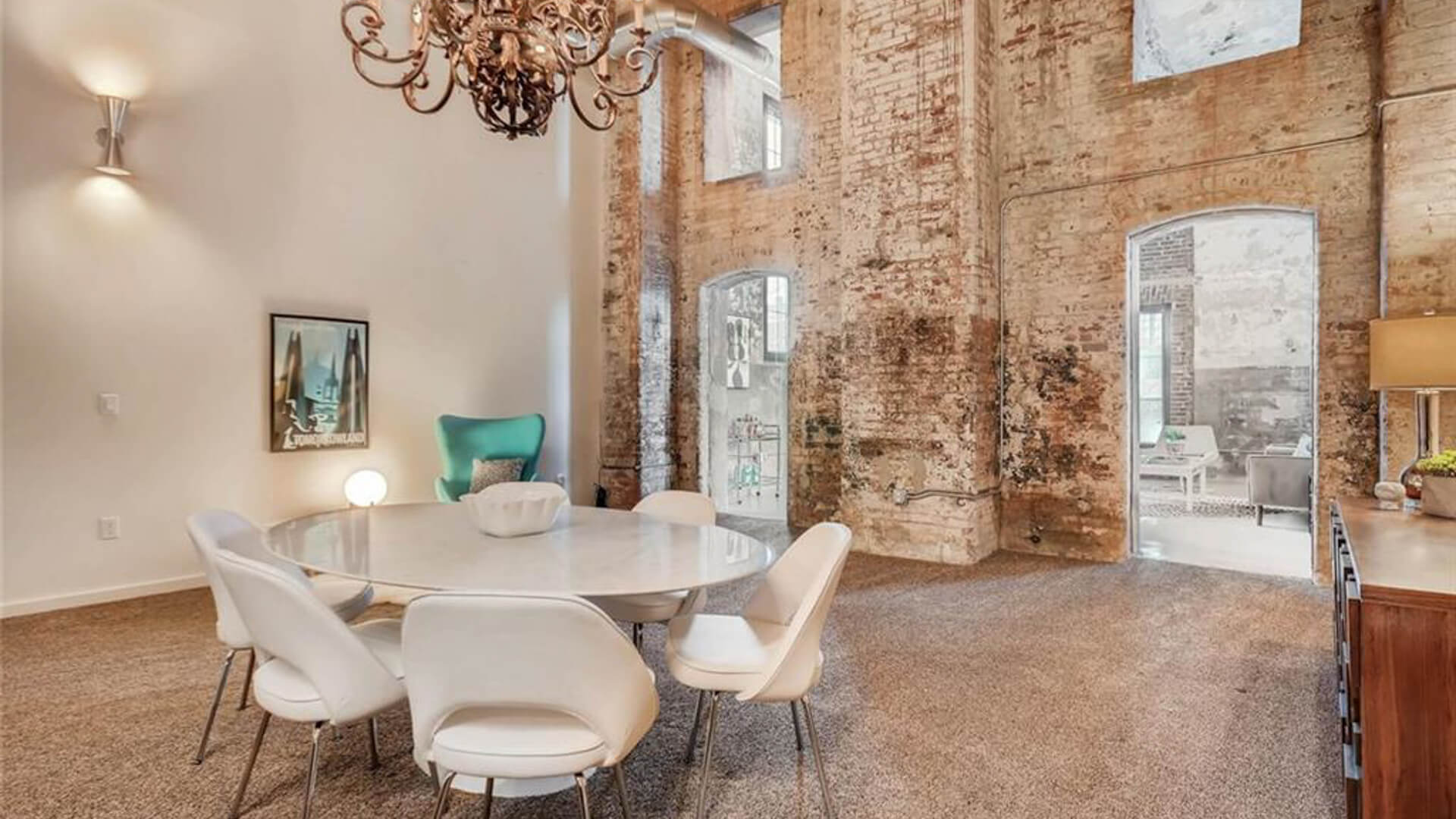 Historic Factory Loft
List price: $490,000
Square feet: 2,128
Location: Atlanta
This two-bedroom, two-bathroom loft features exposed brick and two original archways that used to lead to a locker-room area for factory workers.
Travel Back in Time: Check Out These Historic Vacation Rental Homes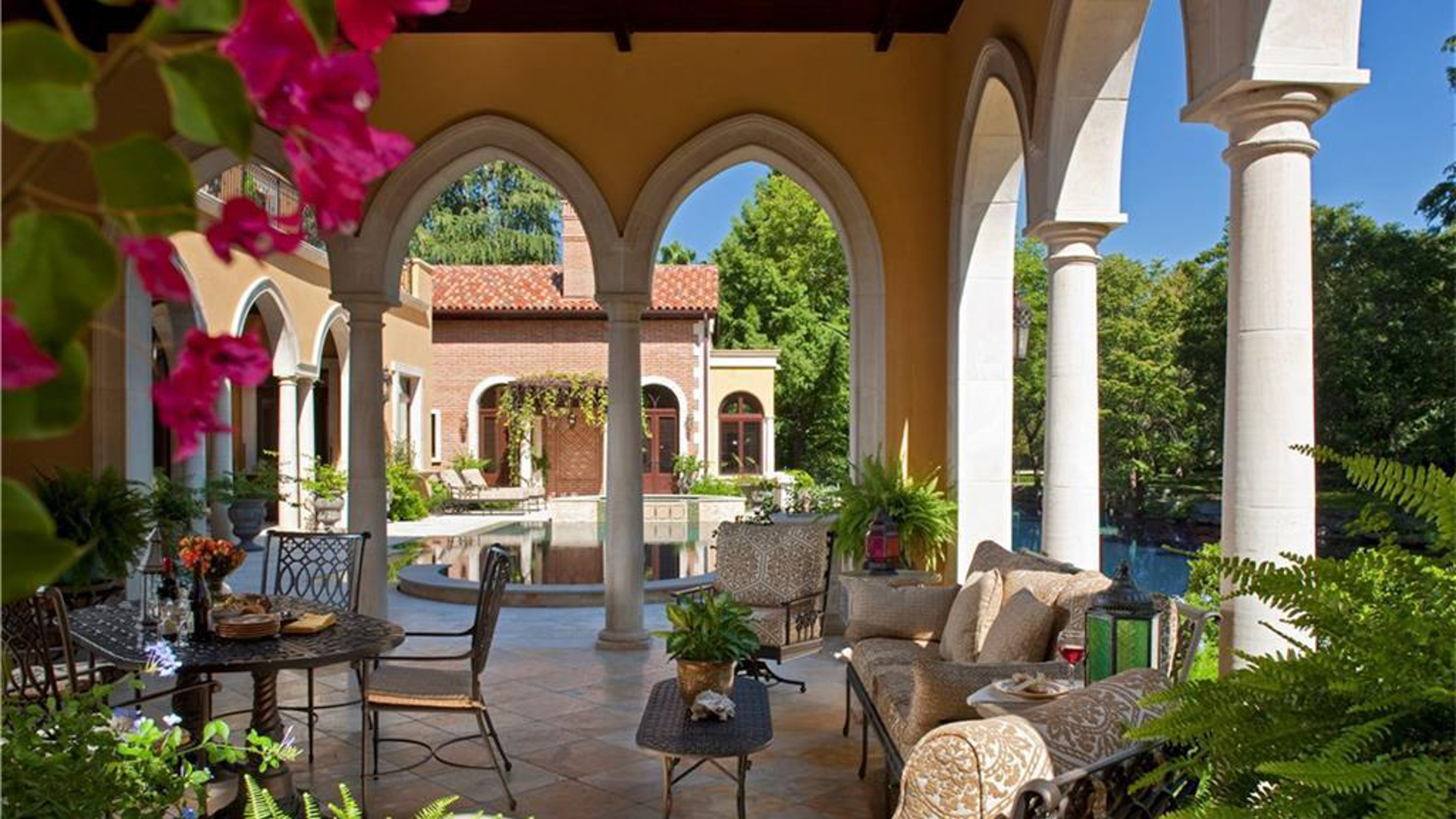 Venetian Villa
List price: $8,995,000
Square feet: 11,774
Location: Austin, Texas
Be transported to Italy with this five-bedroom, seven-bathroom Venice-inspired villa. The half-acre lot includes a pool, multiple terraces, two enclosed boat slips and even guest quarters.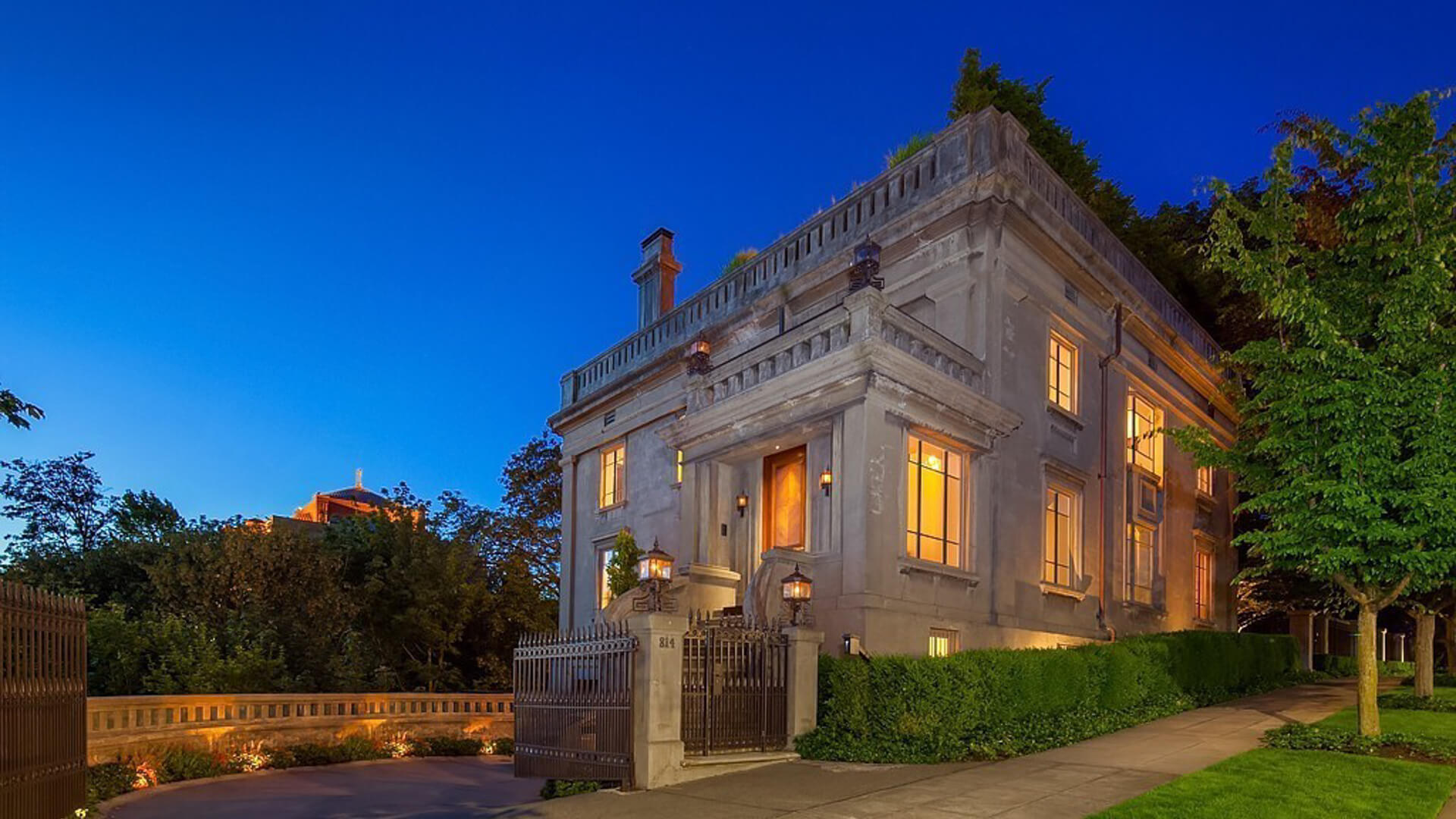 NWMLS / Redfin
Sam Hill Mansion
List price: $15,000,000
Square feet: 11,000
Location: Seattle
Get the feel of New York City in Washington state in this five-bedroom, 6 1/2-bathroom home that is designed to resemble a Manhattan brownstone. The dramatically designed mansion was built in 1910 but features modern interiors, two fireplaces and a spa.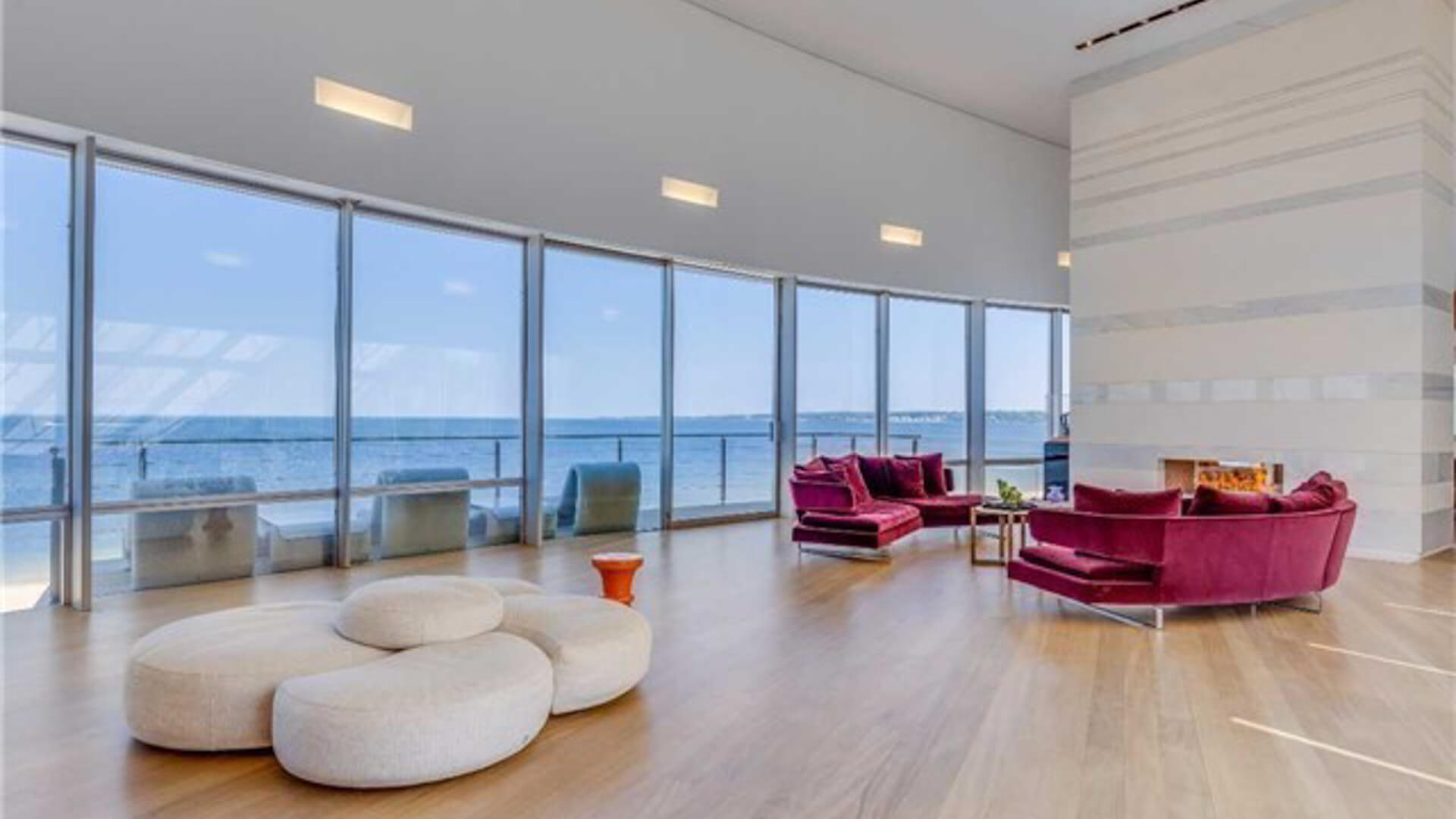 MLSLI / Redfin
Swirls on the Sand
List price: $18,900,000
Location: Sands Point, N.Y.
The curves of this unique home resemble the crashing waves right outside its doors. The five-bedroom, 7 1/2-bathroom house sits on prime Long Island beachfront and features 180-degree panoramic views.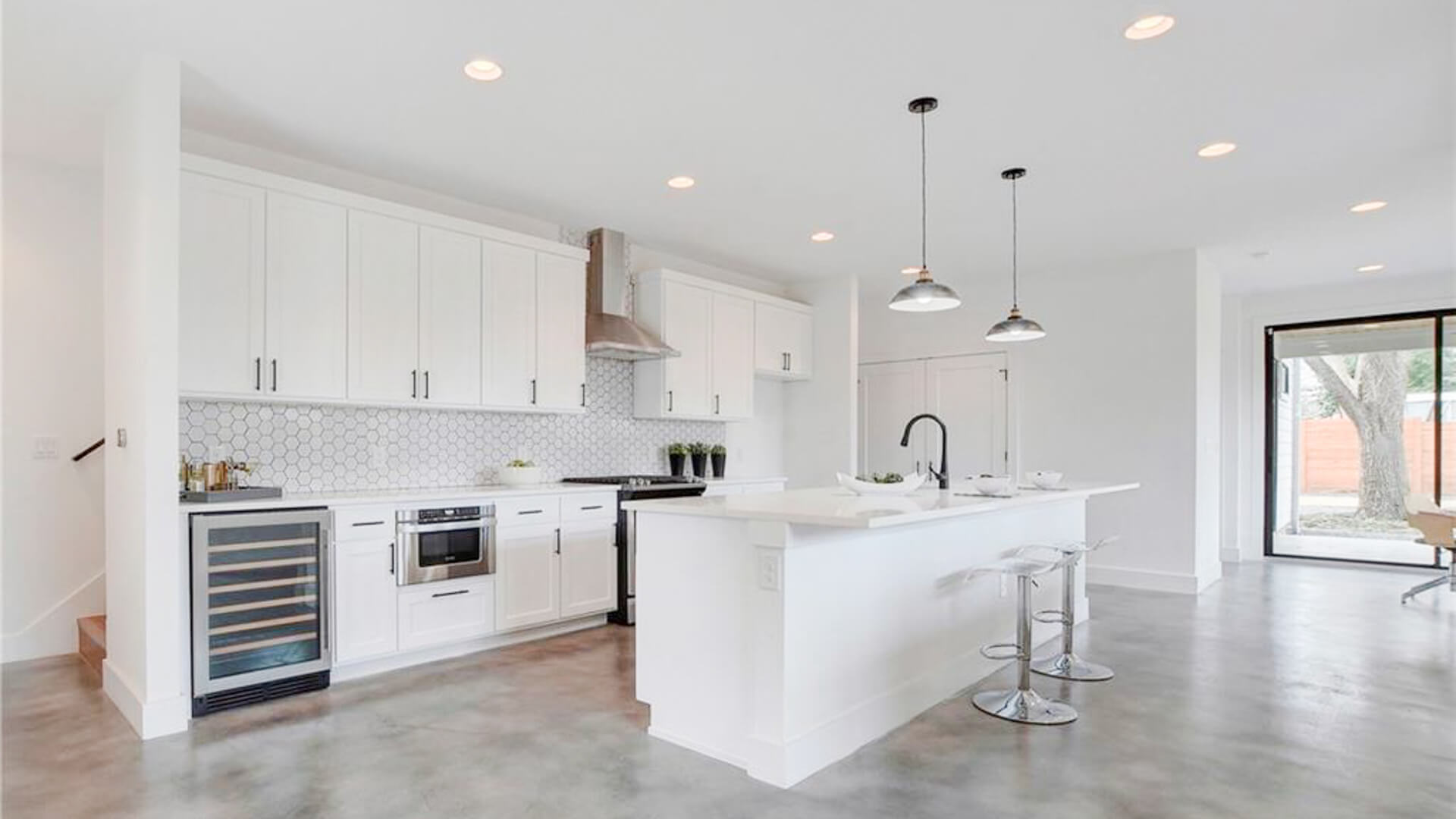 Hip Modern Home
List price: $569,900
Square feet: 1,998
Location: Austin, Texas
This new three-bedroom, 2 1/2-bathroom home features a modern, open floor plan, floor-to-ceiling glass sliding doors and a built-in wine fridge.
Find Out: How Much Home You Can Buy for $300,000 in Every State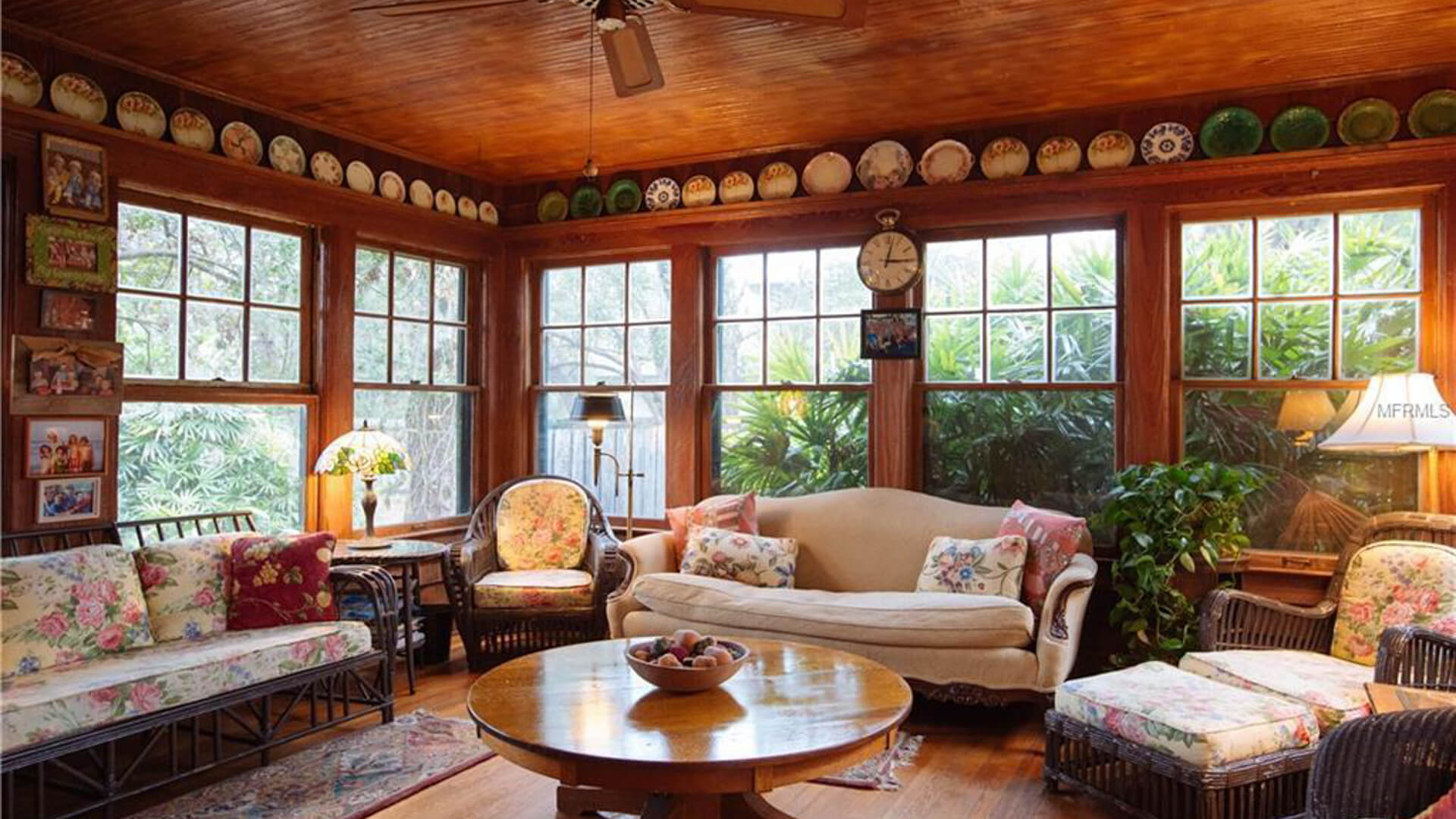 Greens Cottage
List price: $779,000
Square feet: 3,013
Location: Winter Park, Fla.
This four-bedroom, three-bathroom cedar cottage dates to 1925. It has been restored and updated but still maintains many historic qualities and elements, such as an original limestone wood-burning fireplace, oak floors and high ceilings.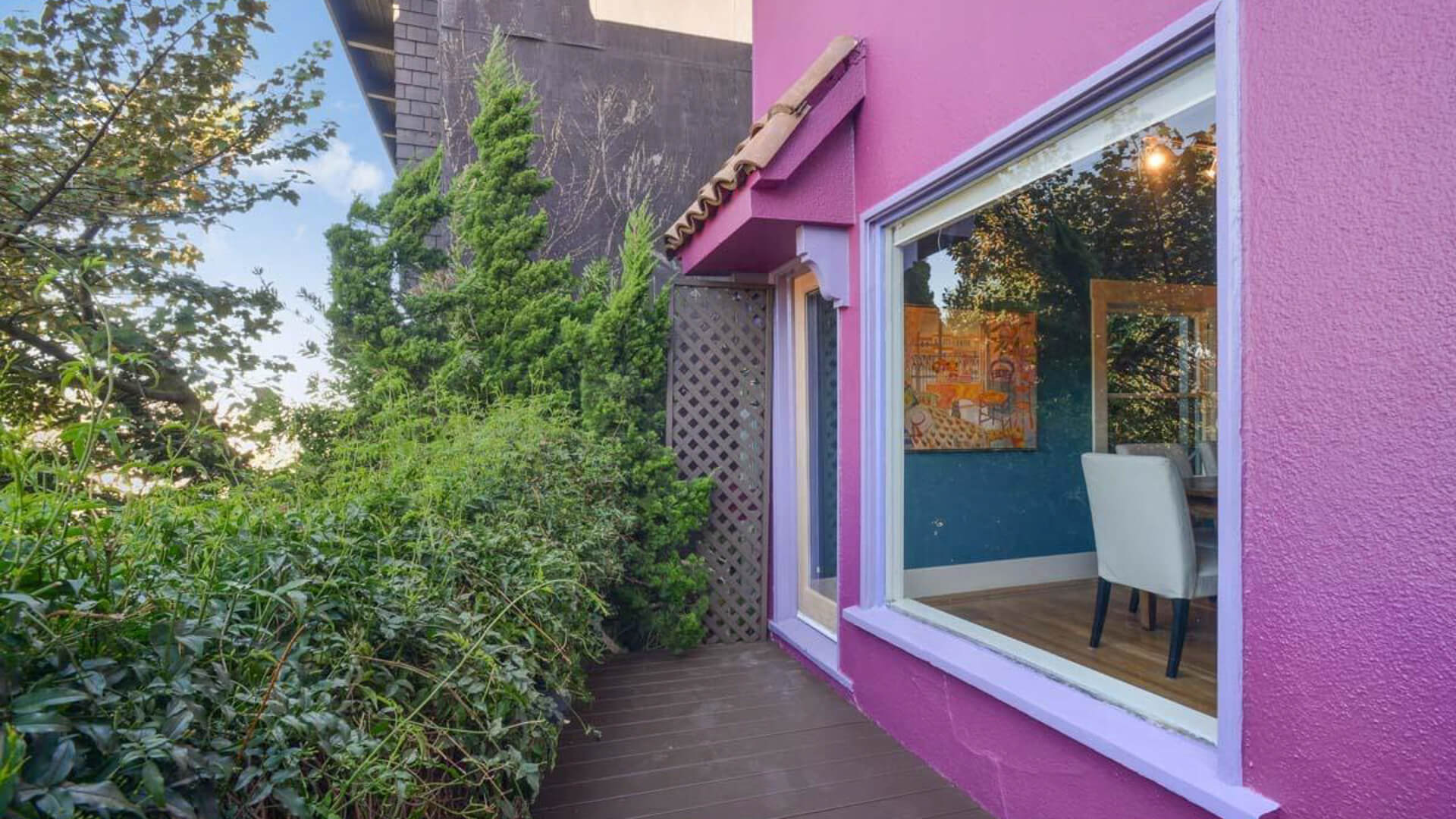 SFARMLS / Redfin
The Noe House
List price: $1,599,000
Square feet: 1,754
Location: San Francisco
The Noe House is the San Francisco version of Barbie's Dreamhouse, with a hot pink exterior and bright purple accents. The house features many desirable details, such as a marble fireplace, two private decks, a spa bath and a front garden.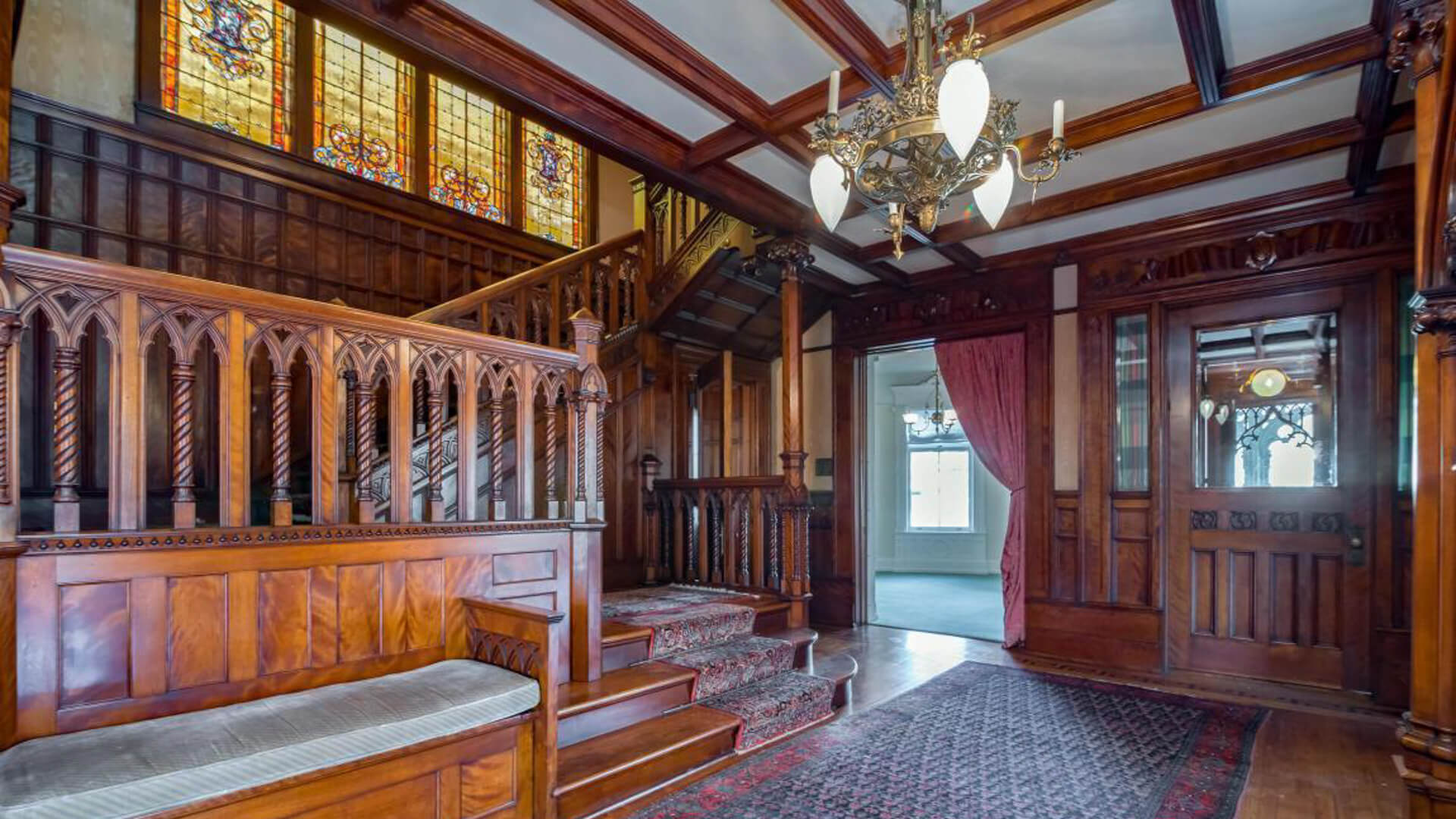 The Goldberg Mansion
List price: $1,695,000
Square feet: 9,607
Location: Milwaukee
The Goldberg Mansion brings French Gothic flair to the Midwest with its gables, finials and turrets and a Victorian Era flair. The uniqueness of the home extends to the interior as well, with hand-carved trim and cabinetry throughout, plus a hand-carved, two-story wooden staircase, large stained-glass windows, a claw foot tub and a coach house.
Did You Know? These Cities Have the Most Million-Dollar Homes for Sale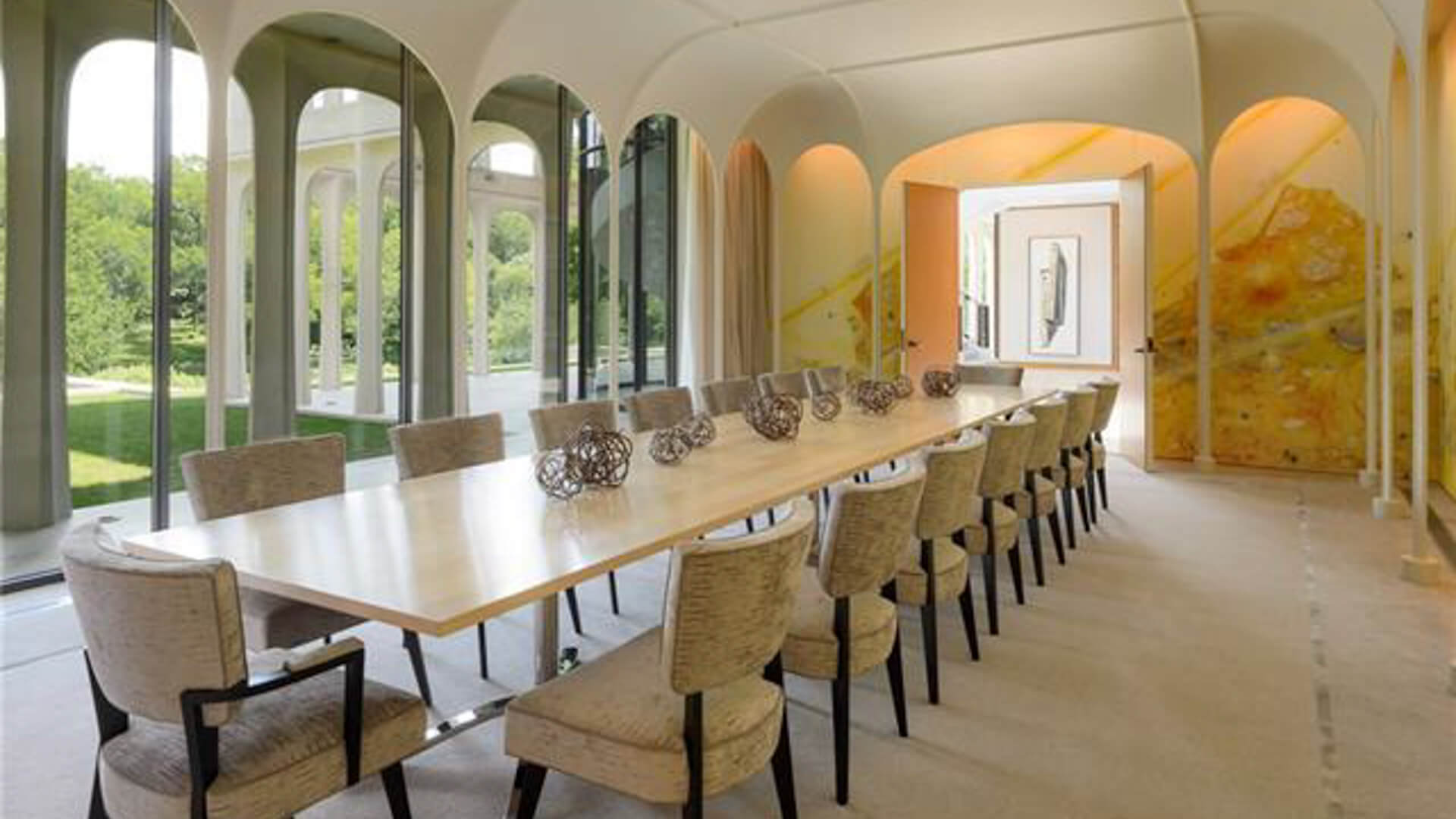 Philip Johnson Masterpiece
List price: $23,000,000
Square feet: 11,387
Location: Dallas
Architect Philip Johnson built this unique home in 1964. Sitting on nearly 6 1/2 acres, the house features a double staircase, a one-of-a-kind dining room with an arched canopy, and a media house, cabana, pool and tennis court.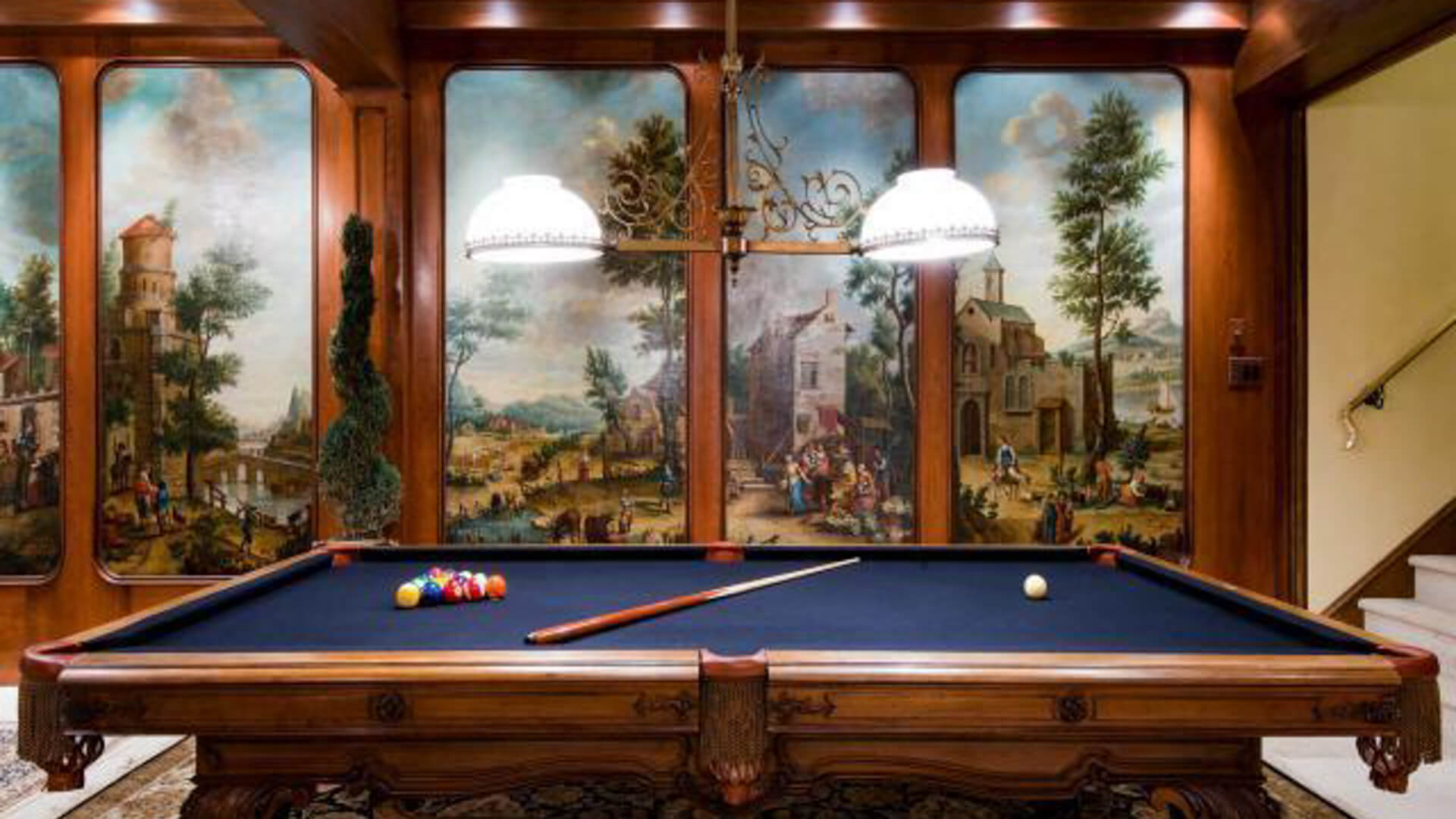 WFRMLS / Redfin
Secluded Luxury
List price: $10,762,200
Square feet: 11,646
Location: Emigration Canyon, Utah
This four-bedroom, six-bathroom luxury estate east of Salt Lake City sits at the end of a secluded road, adjacent to the Wasatch National Forest. The home's design features influences from around the world, including front doors imported from France and a chandelier in the entrance way that dates to the 19th century. Other amenities include a large walk-in closet/seating area, garage space for eight vehicles and a greenhouse.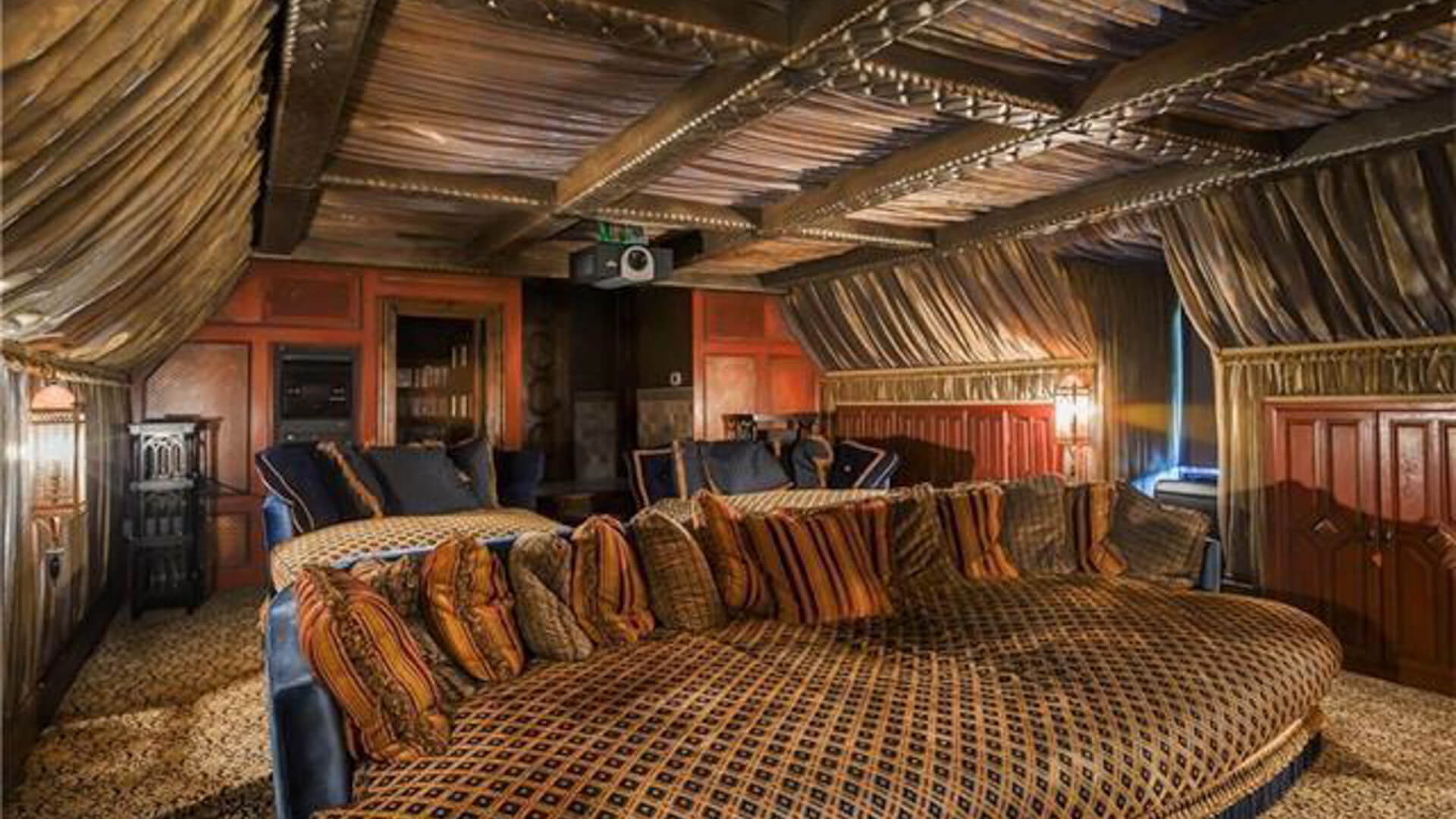 French Estate in Texas
List price: $23,950,000
Square feet: 37,000
Location: Dallas
Designed by architect Robbie Fusch, the eight-bedroom, 19 1/2-bathroom French Estate-style home includes a 10-car garage, two basketball courts, a padded gymnastics room, a bowling alley and multiple pools. The interior is just as regal as the outside, with marble fireplaces, ornate ceilings, four dining areas and more.
Up Next: The Most and Least Expensive States to Build a Home
All homes were sourced from Redfin and are available for sale at the time of writing.