Why I Stopped Extreme Couponing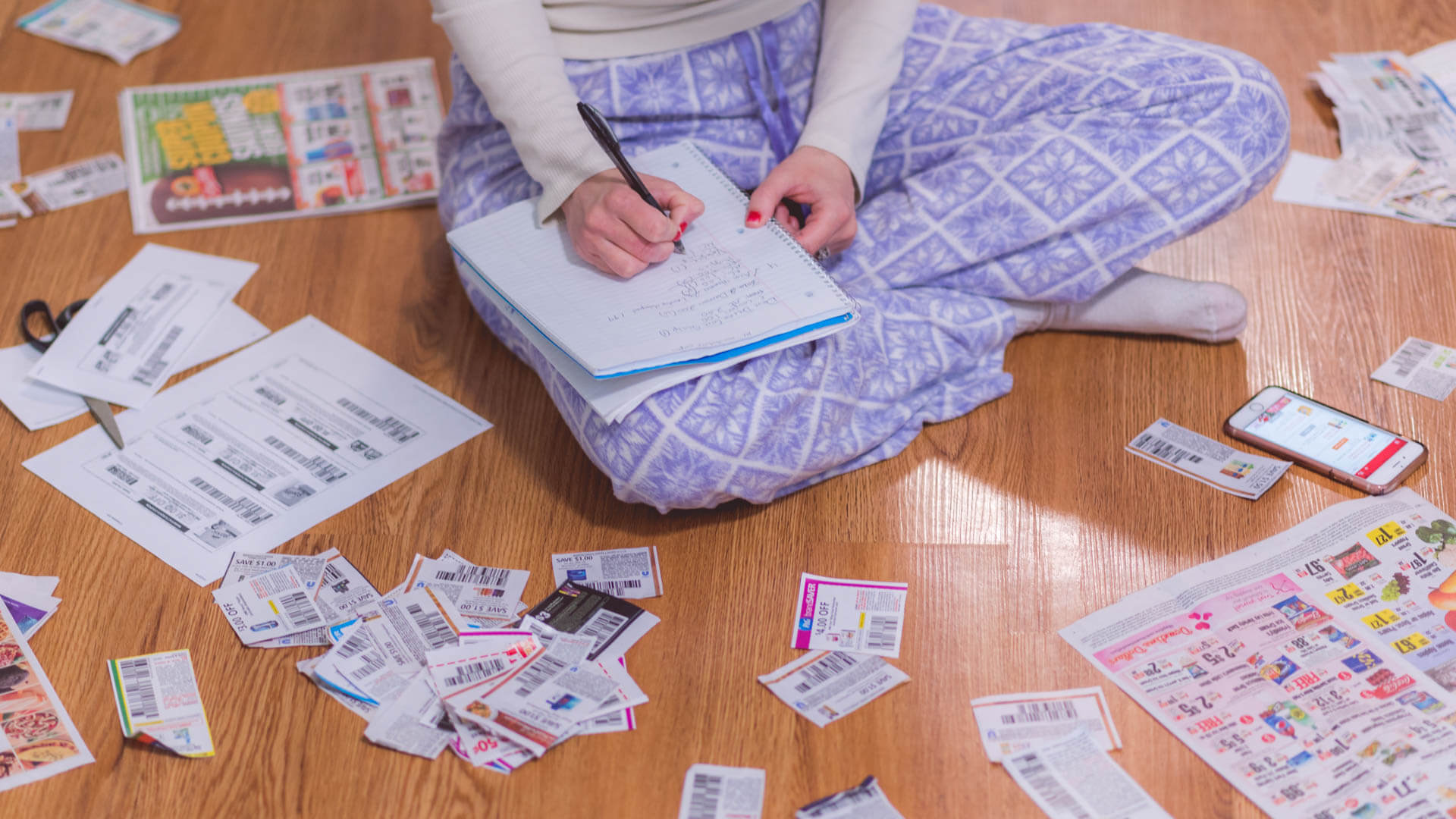 I used to be a crazy coupon lady. You probably know the kind I'm talking about. There is a whole show dedicated to people who devote their time to it, hunting down the best deals around the clock and stockpiling items they've saved a bundle on.
But while extreme couponing was saving me money and scoring me plenty of freebies, it didn't come without a cost. Below are three reasons that I finally decided to put down the scissors, step away from those newspaper inserts and quit extreme couponing.
Read More: How Seasonal Shopping Saved Me Thousands
Time
Grocery shopping is expensive, and couponing is a great way to cut those weekly grocery expenses. But, extreme couponing isn't easy. In fact, it is very time-consuming.
Between trips to purchase newspapers, shopping at different stores to take advantage of their different deals and waiting at checkout while the cashier scanned 50 coupons, I spent at least 5 hours a week shopping. Including the time I spent at home clipping and organizing hundreds of coupons and planning out my shopping trips, I was dedicating a total of 10-15 hours a week to couponing.
Looking back, that is 10-15 hours that I could have spent relaxing, hanging out with friends or working and bringing in more money. Over time, I came to realize that time is money, and my time was worth more than the savings I was gaining by couponing.
Check Out: 12 Expenses Successful People Don't Waste Time or Money On
Clutter
When I was extreme couponing, our two-bedroom home was overflowing with products that I had gotten for free or at a low cost. Every cabinet, closet, drawer, shelf and storage bin was packed with products. When I ran out of storage space, I found myself buying additional shelving units and storage bins so that I could make room for more products.
Trying to find a place for everything I brought home eventually became impossible. Our house was overflowing with stuff, and I was constantly reorganizing to try and keep it as neat as possible. The never-ending battle with the clutter left me feeling stressed and defeated.
More on Clutter: How Decluttering Helps Me Make and Save at Least $500 a Year
Waste
Getting a product for free brought me a sense of joy and excitement that I couldn't get enough of. If I was able to get something for free or at a very low cost, it didn't matter what it was; I was getting as much of it as possible. It was a borderline obsession.
This resulted in accumulating far more than I needed or would ever be able to use. For example, it wasn't likely that my husband and I would be able to use 25 tubes of toothpaste or eat 300 granola bars before they expired, and, yet, we had them. I even stockpiled items that I had no use for, such as denture cleaner or children's medication (before I was a mama).
Even though I gave items away and donated items as often as possible, I would still find countless items that had passed their expiration and needed to be thrown out. The number of products that I was wasting caused me to feel awful guilt.
The sad truth was I had too much stuff, stashed away in too many places, to even know what I had at any given time.
Calling It Quits
Between the time I was spending and the stress it was causing me, I decided that couponing at such an extreme level wasn't worth the savings for me in the end. Don't get me wrong — if I spot a coupon for a product I use regularly, you can bet that I will be bringing it with me on my next shopping trip. But gone are the days of buying multiple newspapers, keeping a coupon binder or storing 100 bottles of shampoo in my bedroom closet.
Read More: 10 Really Dumb Ways Americans Waste Money
More From Our Smart Money Squad: