Want to Celebrate Mardi Gras? It's Not Too Late to Book a Cheap Trip to New Orleans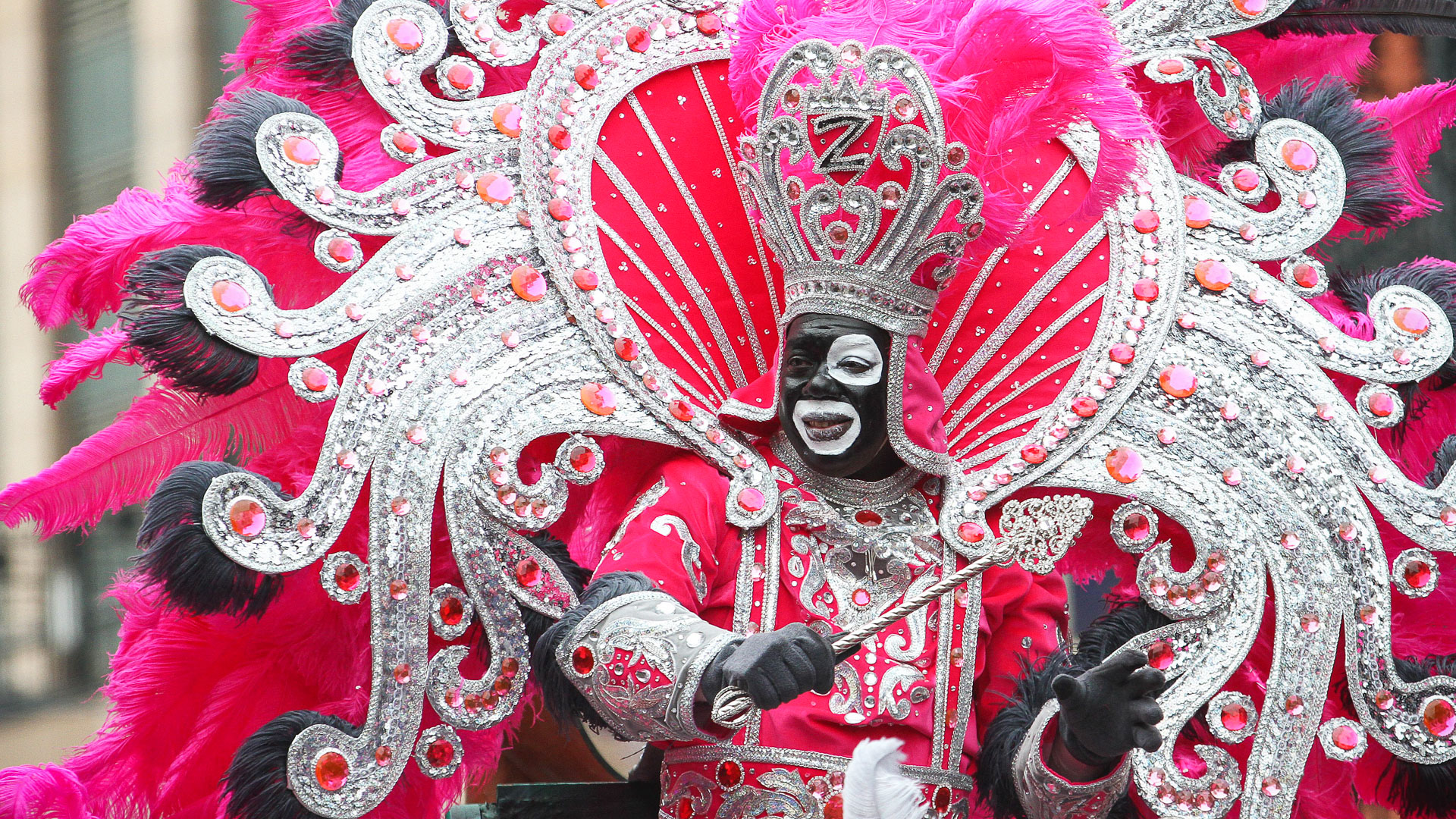 Fat Tuesday, the culmination of New Orleans' Mardi Gras season, is March 5.
Planning a last-minute getaway and joining the festivities doesn't mean you have to spend a fortune.
You can score discounts on hotels and flights if you act now.
The festivities of Mardi Gras, or Fat Tuesday, draw people to New Orleans in droves for revelry and victuals. Mardi Gras 2019's big finale falls on Tuesday, March 5, but it's not too late to pile on the gluttony and make a long weekend out of it before Christian Lent begins.
Mardi Gras is just weeks away, but don't let that dim your spontaneity because there are still plenty of affordable ways to enjoy New Orleans' biggest annual celebration.
Learn: 30 Secrets to Save Big on Last-Minute Travel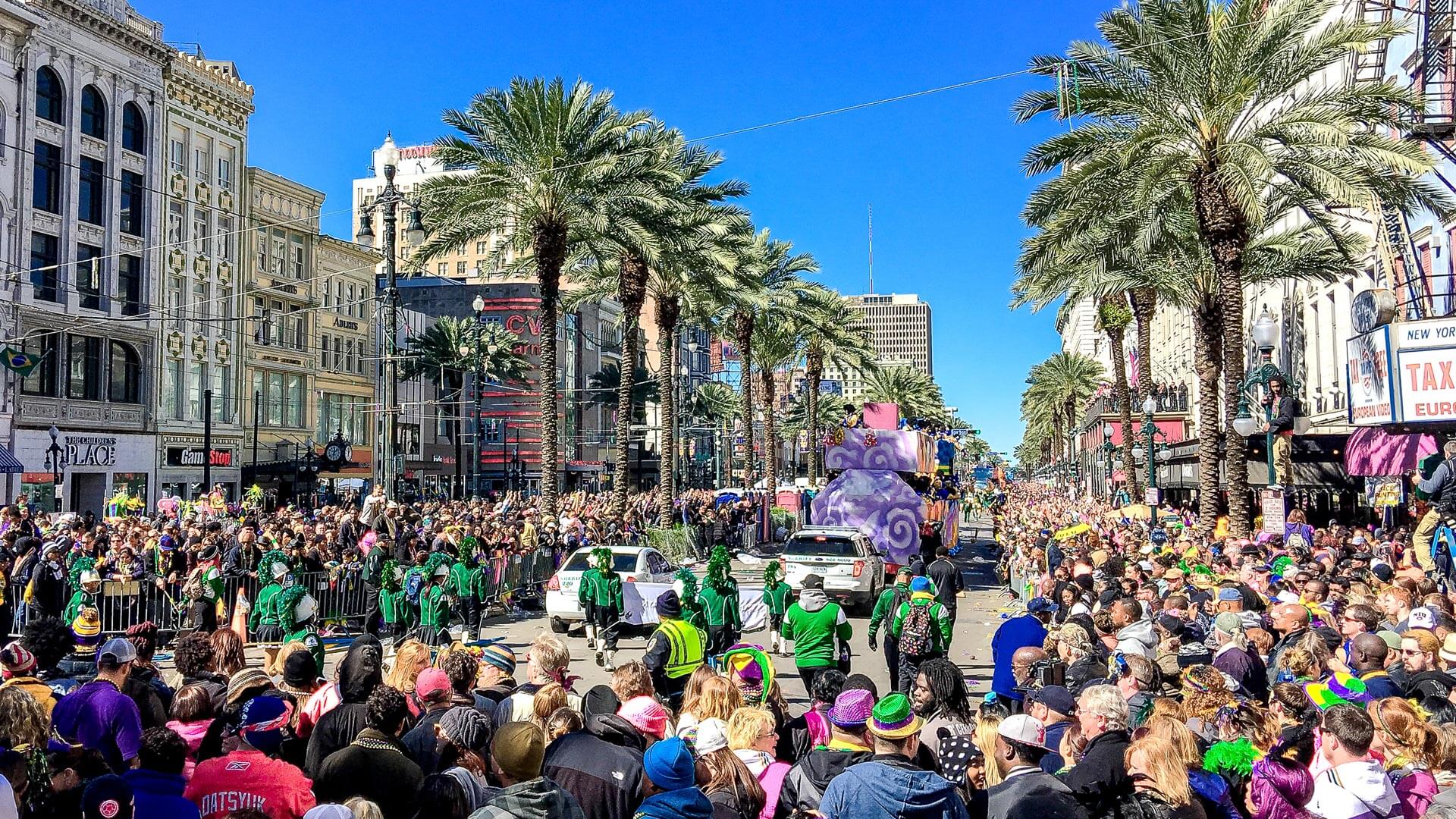 There's Still Time to Book Flights
The first step in planning your Mardi Gras 2019 vacation is getting yourself to New Orleans. Flights for the biggest party of the year come at a premium, but if you leave on Friday, March 1 — the Friday before Fat Tuesday — and come back on March 6, you can save a little scratch.
Here's what you can expect to pay for round-trip airfare from the country's major cities to Louis Armstrong New Orleans International Airport:
Atlanta: $351
Boston: $531
Chicago: $403
Dallas: $384
Denver: $262
Los Angeles: $433
Miami: $544
New York City: $463
When you're booking airfare, try to avoid including a rental car in your reservation. With the parades come road closures, restricted parking and traffic, so it's best to forgo your own set of wheels for the weekend and use local cabs, Uber or Lyft to get around.
Use These: 5 Tips to Drop Debt and Book Your Dream Vacation
You Can Sip Your Way Through Mardi Gras on a Beer Budget
No visit to New Orleans is complete without sipping a hurricane cocktail, but why stop there? The local bars know you're there for the debauchery and offer Mardi Gras deals on cocktails and spirits. When throwing back rounds along the many, many bars that punctuate Bourbon Street, expect to pay about $9 per drink.
You Can Eat Your Way Through the City for Reasonable Prices
The Crescent City offers a never-ending feast to those with big appetites. One way to taste the city's blended French-Cajun-Creole-Southern culinary scene — and attempt to walk off all of the consumed calories — is a food tour. In exchange for $65 per person, Destination Kitchen brings you three hours of eating local delicacies like seafood gumbo and jambalaya, drinking, walking and exploring on foot.
Don't Miss: The Most and Least Affordable Cities for Foodies
Great Hotel Deals Are Available
It shouldn't come as a total shock that hotels spike room rates during major tourist events. Revelers can sleep between parades and parties at any of the hotels conveniently located downtown in walking distance to the French Quarter and Jackson Square. Or you can always stay on the outskirts, if you prefer to recharge before going back out for the night. Currently Trivago is offering hotel deals that could save you up to hundreds of dollars. This includes an $83 discount at the Crowne Plaza in the New Orleans French Quarter; for $109 per night, you can stay a mere 0.3 miles away from the festivities.
Discover: 50 Hotel Secrets Only Insiders Know
Lesser-Known Attractions Are Affordable
While everyone's attention will be on the parades, take the opportunity to explore the other sights and sounds during your New Orleans trip. See some of the best views New Orleans has to offer aboard the Canal Street Ferry while on the Mississippi River. For just $2, you can take the ferry between different city neighborhoods and explore Algiers Point — aka New Orleans' best-kept secret.
Another New Orleans signature activity is touring the bayou aboard an airboat. For $55, passengers can tour with Airboard Adventures and spot local wildlife like alligators, turtles, bald eagles and herons.
Check out five affordable spring break destinations you need to book now.
More on Saving Money and Travel
We make money easy. Get weekly email updates, including expert advice to help you Live Richer™.
Prices are accurate as of Feb. 14, 2019, and are subject to change.